Kuthmpully handlooms are famous for their traditional clothes like Saree, Mundu, Veshti. These dresses, which come in white or in its varients and especially used during the festive seasons. Koothampully is the name of the village where they weave Sarees, Mundu and such traditional clothing.
Koothampully is a small village situated near the border between Thrissur district and Palakkad district of Kerala. Once thrived as a place for making fine clothing, they have a weaving machine built-in the majority of the houses here.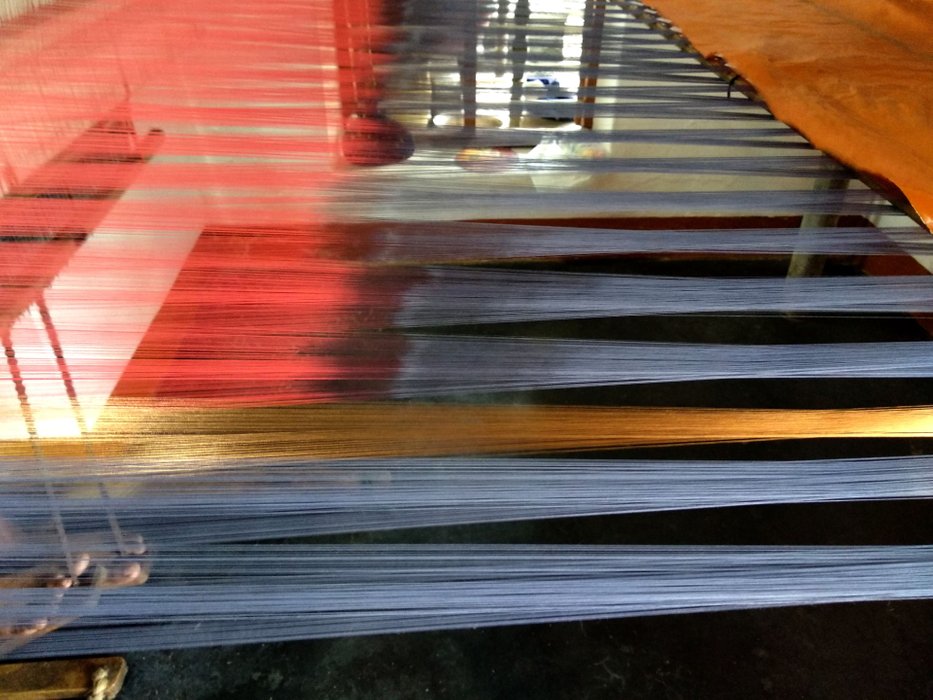 Last year, when I planned to explore the places in Thrissur, Koothampully was on the list but I couldn't go. It was suggested by my mother and we both had different intentions to visit the place. I was interested in seeing a weaving machine after watching the movie Wanted and my mom was interested to see the weaving.
After the trip to Asurankundu the day before that, she was also in the exploration mode.
Kuthampully And Its First Impressions
As the bus nearing Kuthampully, there were many billboards of shops that sold the handloom clothes and traditional dress ware. We asked where to get down to see weaving and we were told to get down at the temple, which is the last stop in Kuthampully.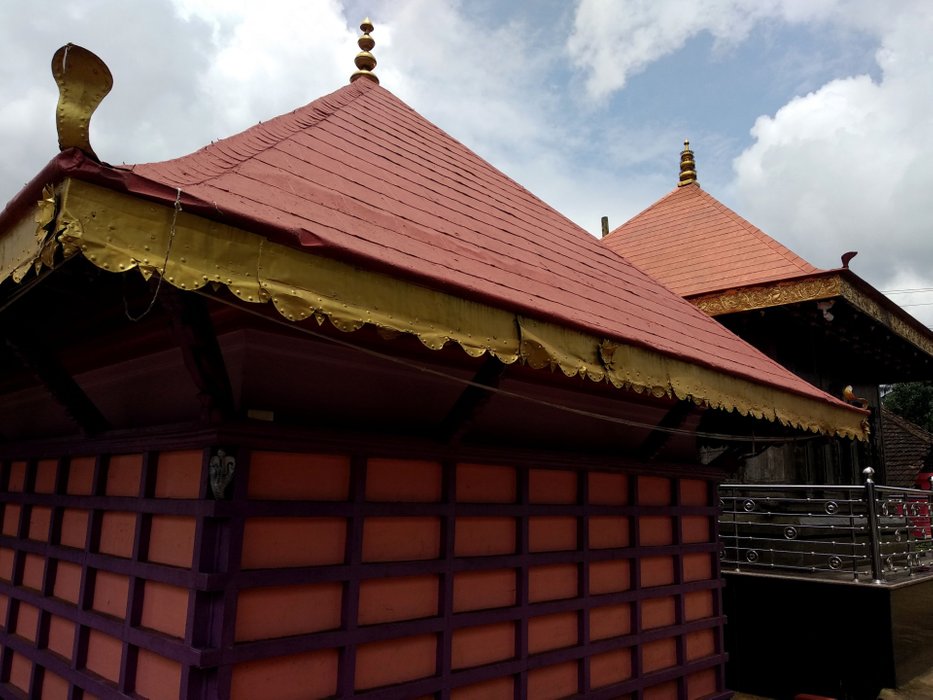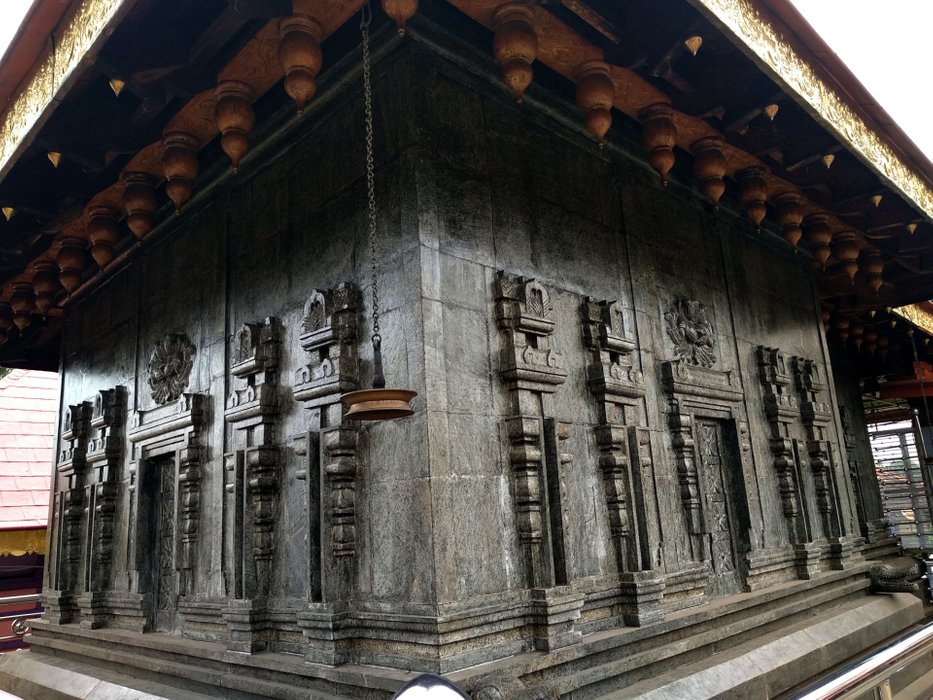 The first thing I noticed is this temple, with two different shrines. It was closed when we reached. One with this stone-built walls and the other one which looked more colourful.
Kuthampully got its own rhythm, a continuous tik-tik sound that came from almost every house here, it'll be more clear from this video.
https://d.tube/v/elsaenroute/QmPi91ZWHMgrwaRffQTgMLPCi1Ko3YzZhaP9MD5pd4QaZK
Houses In Kuthampully
The community here is built around this river as the weaving and other process make use of plenty of water. The legend has it the people in Kuthampully were brought here by the then ruler of Cochin from Mysore, a part of Karnataka. Till today, you get to see the old traditional style houses here with the mud-tile roofs and small lanes in between those houses.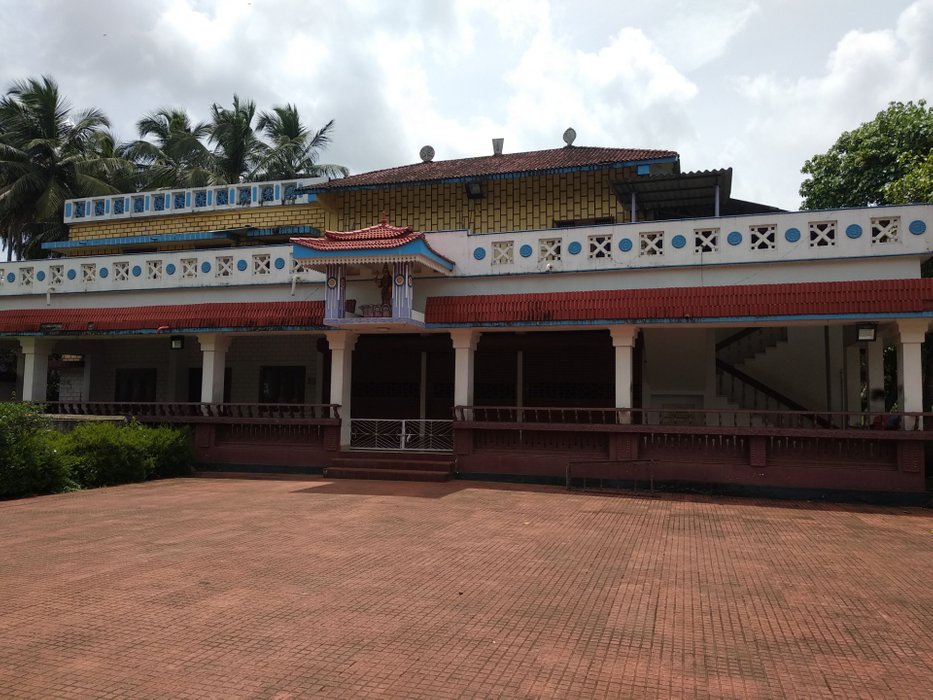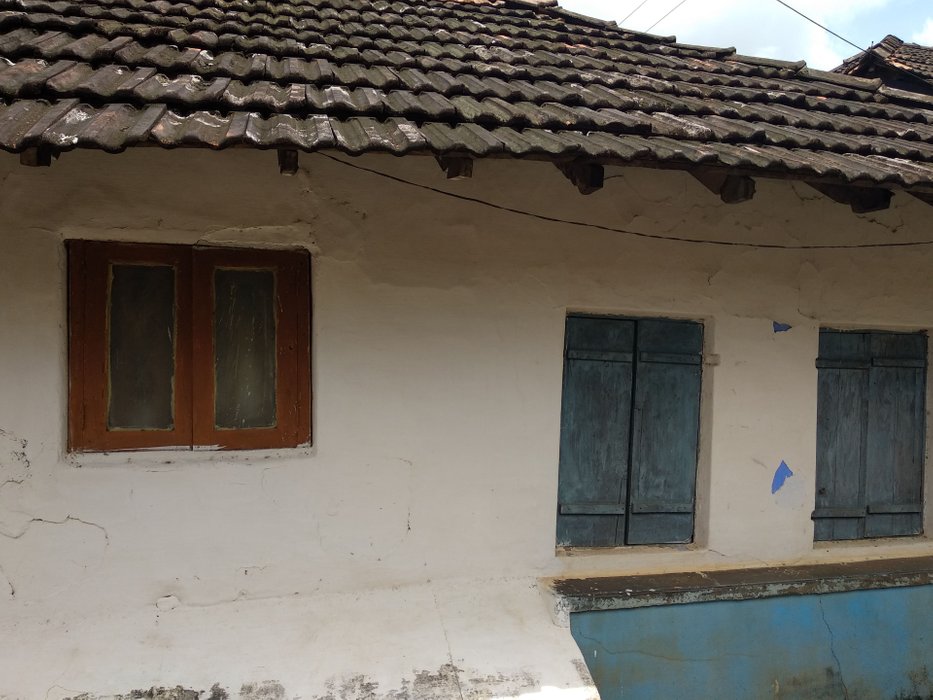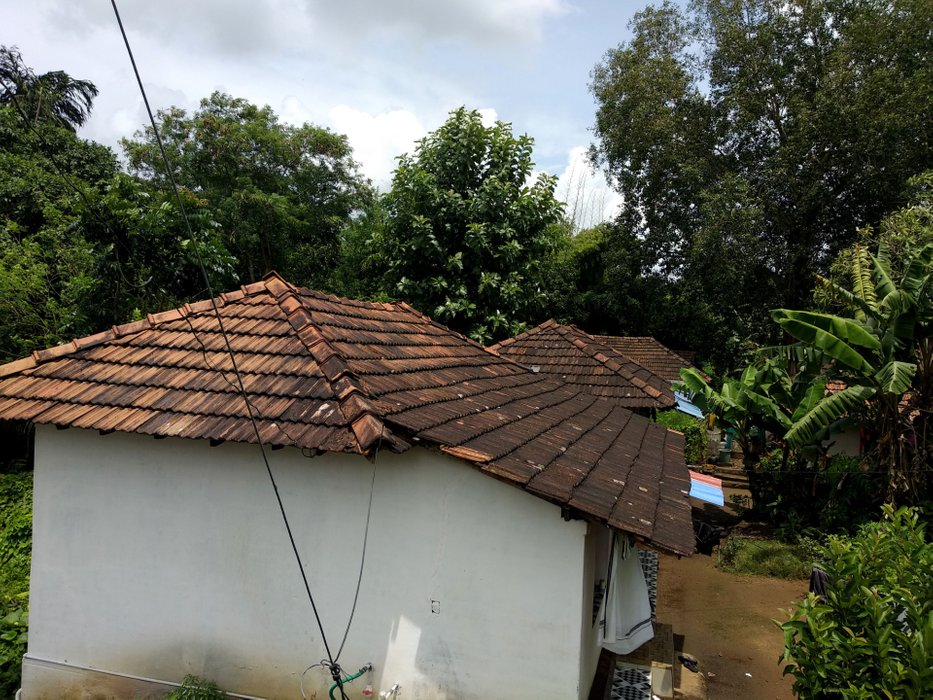 Other than the houses, there's a community hall which also looks a lot different than the modern ones these days. There were many of these old-style bikes, which is very common in Tamil Nadu.
These small houses have at least one weaving machine which was used manually to weave the clothes. Traditional saree and Mundu, which is white in colous are generally made in these machines and get into high demand when it is Onam or Vishu, which are celebrated across Kerala.
We went to this house first, a small house with the mud-tiled roof. The weaving machine, which is made of wood occupied the front side of the house which is a small hall area in the compact house. There was a raised platform where this gentleman sat and continued his work.
The Weaving Unit
A typical weaving unit looked like this, with a wooden frame, a lot of threads tied tight by hand, a bundle made of clothes that made sure everything stays in place, and a few more threads that hung from the unit in different sizes. The entire unit is prepared by the local carpenters who know the correct dimensions.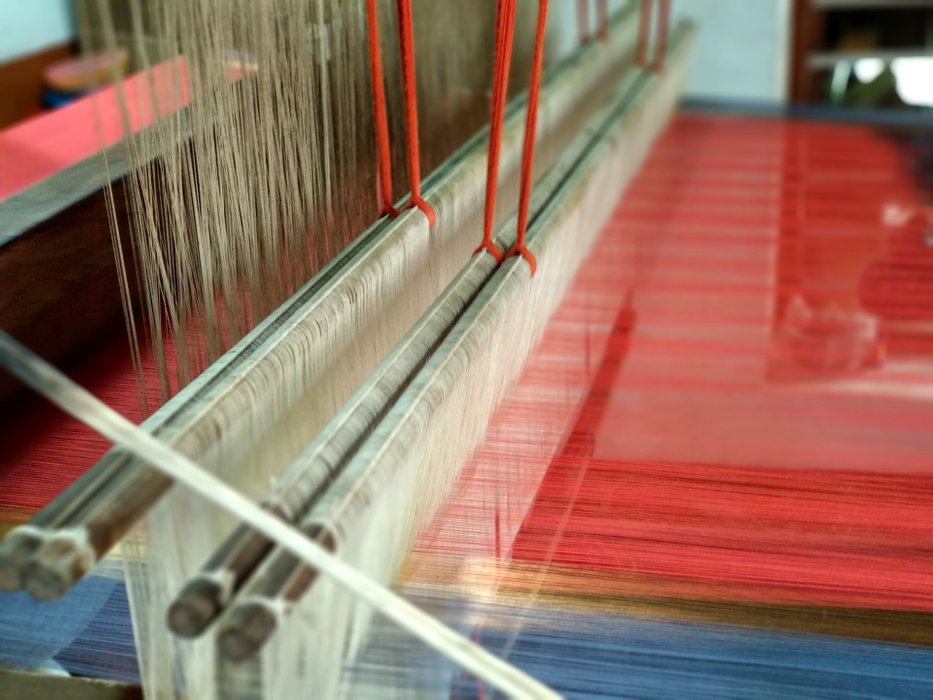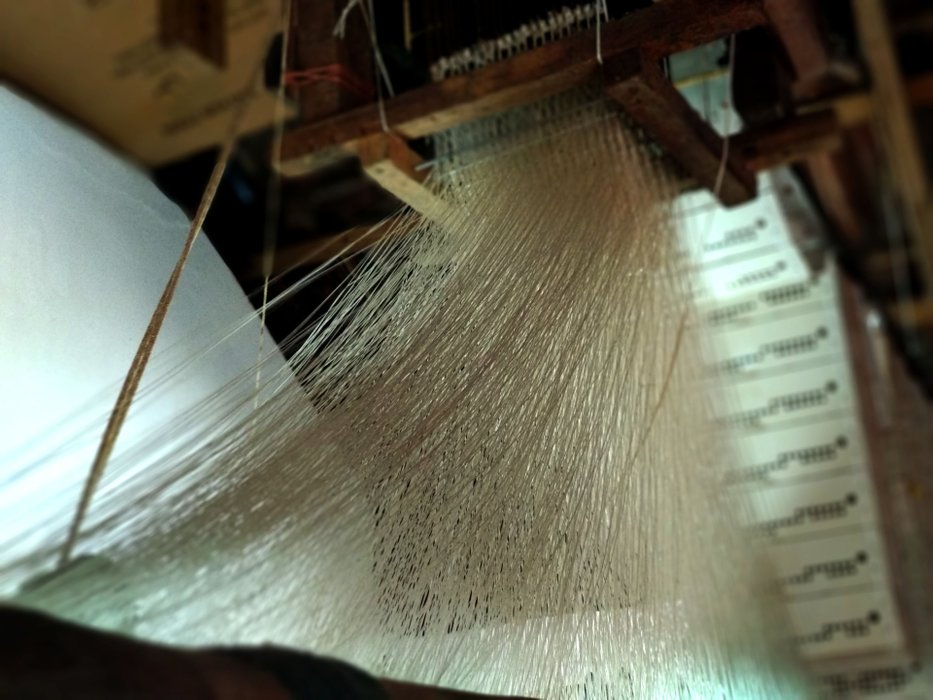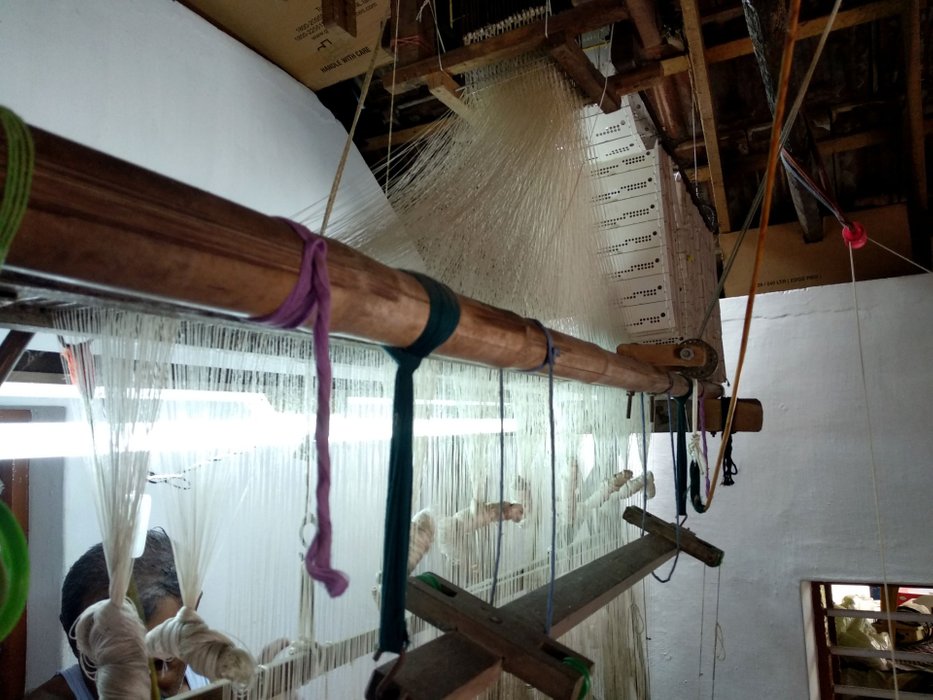 There were two small wooden pieces at the top of the machine and at the bottom. The bottom one was used to keep the feet and move in a tilted way and that made this upper wooden part to imitate that motion.
He was moving his feet and hands in this coordinated motion which made the threads to join to create the fabric. For sure I found the pattern making circles that were shown in Wanted, the movie. But, the whole process was something new and interesting to me. Its a physical task that for sure required concentration.
Within a few seconds he pulled out this boat like wooden piece and changed the thread on it. It is called Naada, and it has a slot to put the roll of thread and a small hole on the side. The light pink shade of thread was then taken out through this tiny hole on the Naada and put right in between the two sets of threads that were tied to the other side of the instrument.
I think it is very confusing to explain with my partial knowledge of how every piece of it works, so it becomes more clear if you watch this video.
https://d.tube/v/elsaenroute/ten1xsrf711
There were two charka or spinning wheels in the room, One big one and this small one. Other than on the pictures of Gandhiji and in some museums, I have never seen one in real life. Both of them are still being used today to wind the threads around this plastic holder. It is this holder that is then put into the Naada later.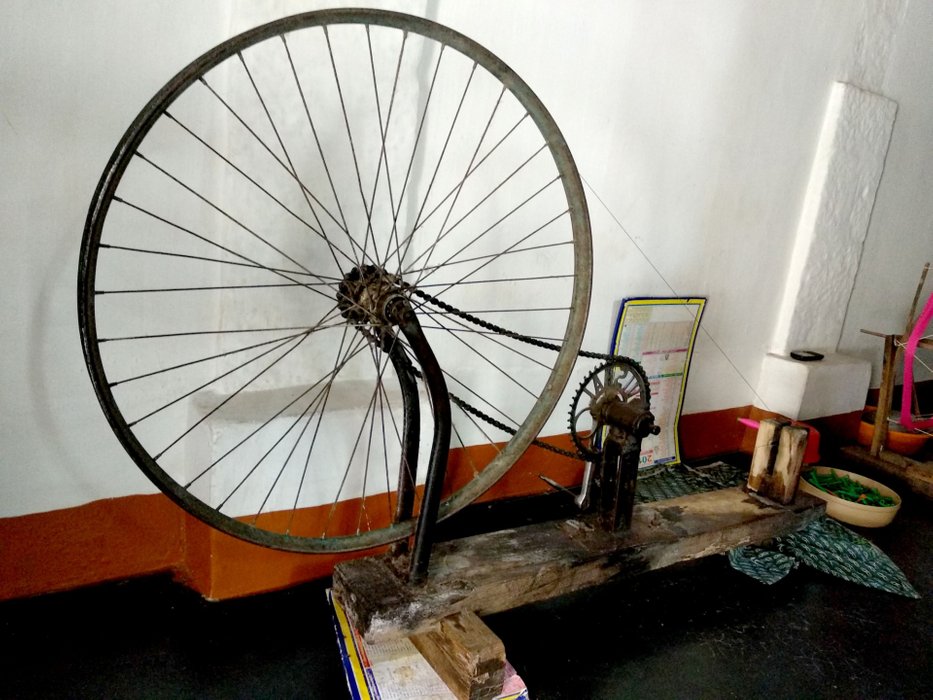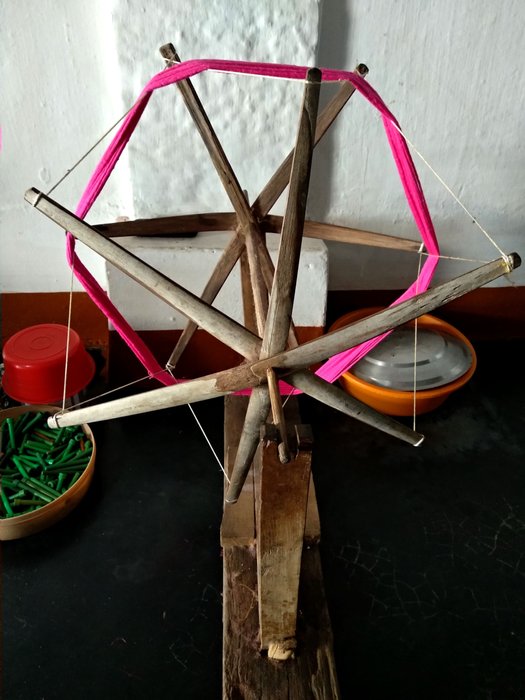 It takes a good amount of time just to wind up these threads using Charka. Another day to tie up each thread to its proper place. Just looking at it made us understand it is not a process that is easy.
Every few minutes, when he finishes the rows a new roll of the thread was placed and the process continued. This is a saree being woven and it takes two days to complete it.
Wage And The End Of Manual Weaving
There is a government-run society that gives the material to make the fabrics like saree and mundu and collects if from the once they've completed. The price per piece they get is normally Rs.800 plus or minus depending on the designs and patterns and other factors. But it takes 2-3 days of continuous work to finish one piece of clothing.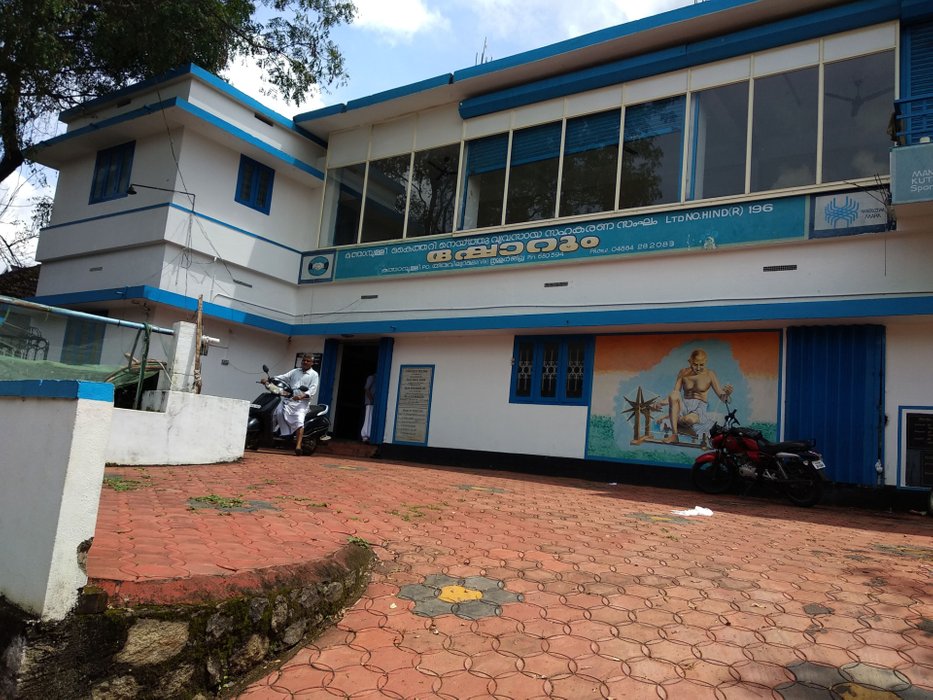 This house we went to making a pink Saree took two days to finish. To be honest, it feels to be an awkward situation watching them do this knowing that if they stop and take rest it is going to be cut off from the mere price they are getting through the hard work. Because of this low wage and high effort, the younger generation has gone away from this traditional work.
It is not just about the low income, but it has a lot to do with the introduction of power looms which is a powerful machine that replaced the handloom industry. The clothes can be made and sold cheap using a power loom and there are many textiles nowadays using this. Customers with the products that come half the price or less are happy too.
So, talking to this man where we went next, he says the manual weaving technique will be dead with his generation of people or it is almost dead already. Not everyone is skilled at how these patterns are made or this fine art that requires a lot of patience and consumes a lot of time.
Patterns And Materials And Life
We went to this other house that looked similar. They had a weaving machine just a bit different in how it was used to make the patterns. The hole-like pattern maker was not there. Instead, he was making this pink pattern at the edge of a white Saree that made him stop the process, rearrange the setup every other minute and keep adding to the border.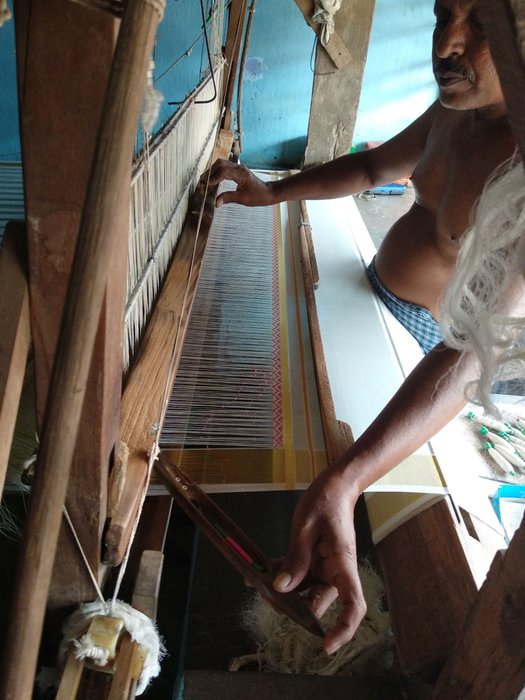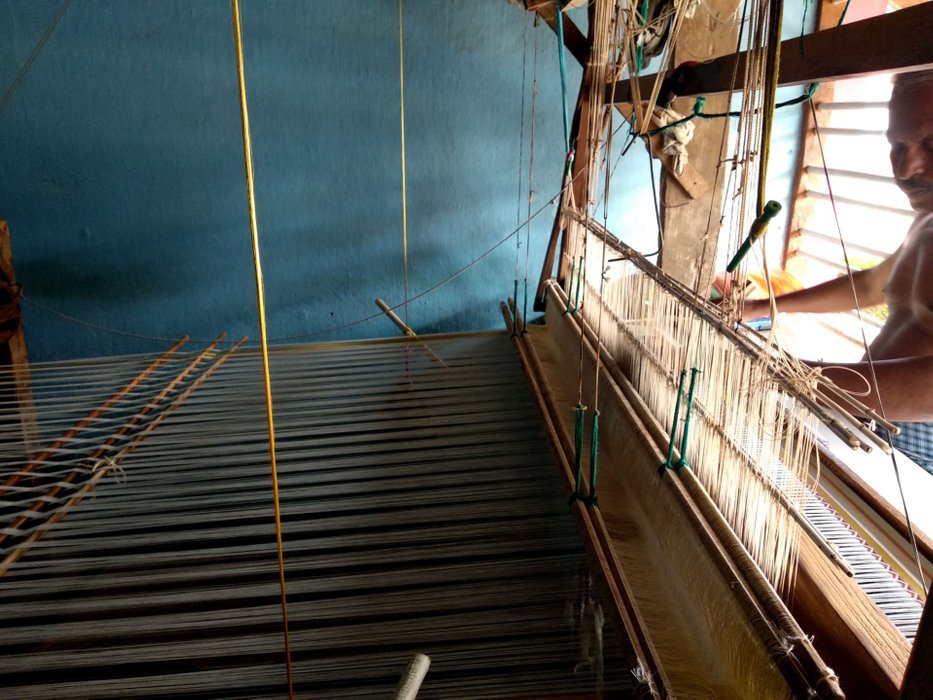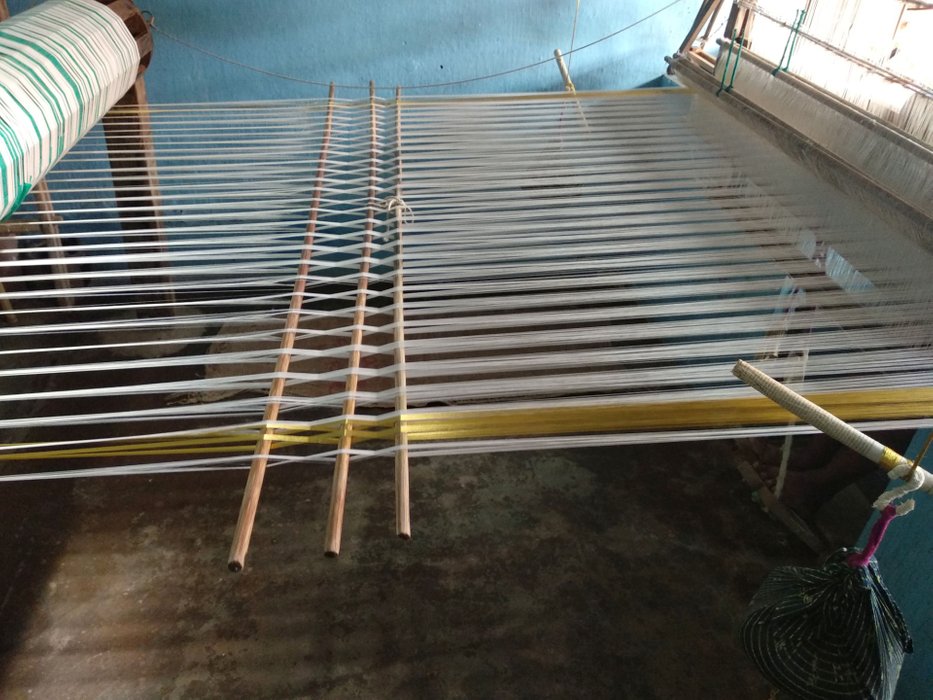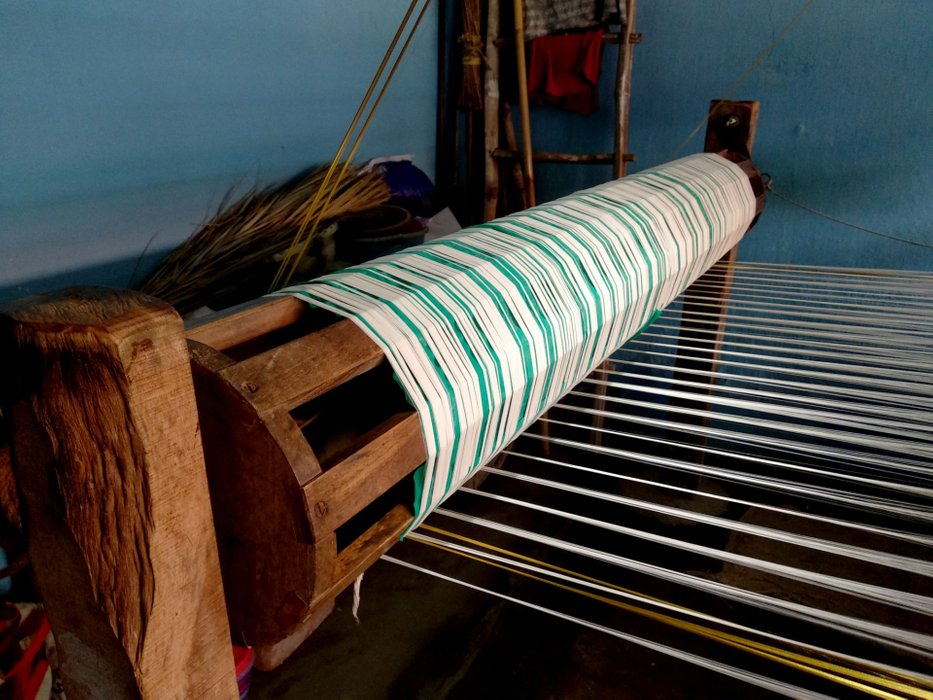 The end result was beautiful. They do get a lot of visitors who visit their houses to watch weaving and so it was not very new to them. He says there used to be fashion technology students and many others who come there more often to see and study about this. But there are no formal teaching of this skillset, it is rather passed on through generations.
It takes 3 days for him weave this one piece. These weavers don't sell their products directly from their houses but through this common market set up by the government.
As I mentioned before, I had learned that settlers in Kuthampully were the people who were brought here from Mysore by the ruler of Cochin in those times to make dresses for him and his palace. The people who are in Kuthampully are their succeeders and the skill is passed on through generations.
They still speak Kannada in their households but are fluent in Malayalam too. The dialect or type of Kannada they speak doesn't have a script. One of the men we talked to said they consider themselves as Keralites and there are no ties in Mysore for them anymore. But, it was clear that they cherish their culture and make an effort to preserve them.
Threads
He had white and pink threads wound up on the same green holder and most of it was soaked in water. Using it moist makes them strong and it won't work otherwise. But the end product, that is the saree or the mundu won't be wet after weaving. It will just stay strong.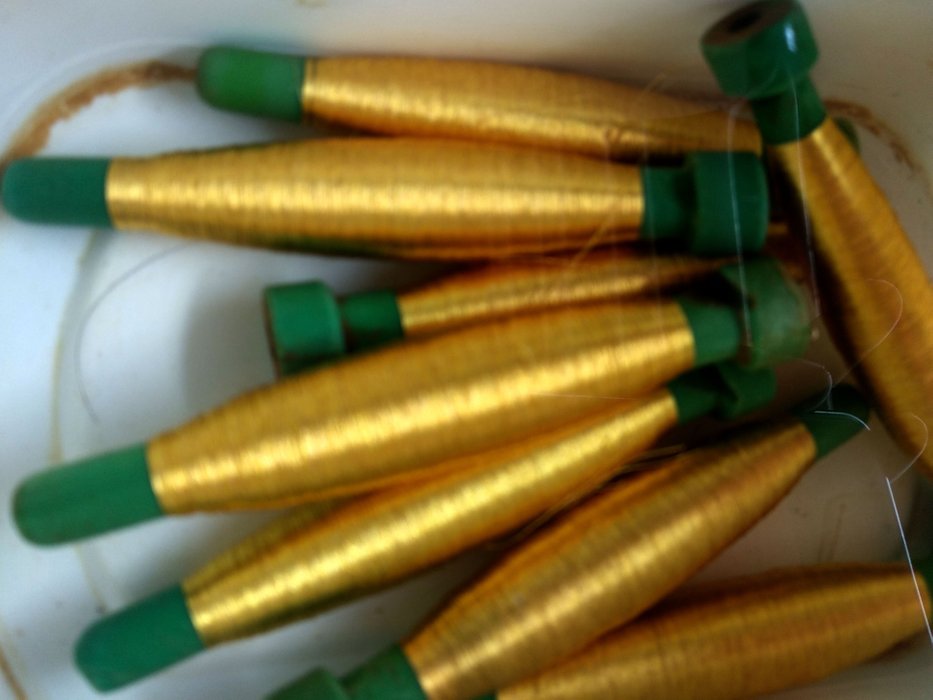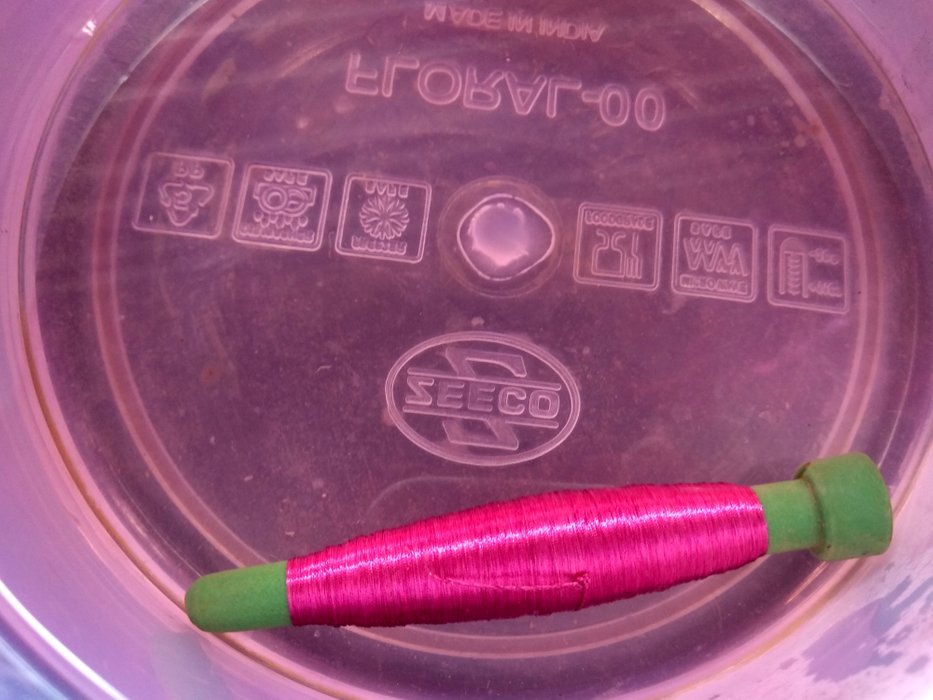 These threads came generally from Tamil Nadu and the golden thread from Surat, two different states in India. The white one was a kind of cotton and the one I asked was not sure what the golden material was.
Temples In Kuthampully
There were three different temples within a small space. I was just checking out the temples there. Both of them were a little different from the normal temples you see commonly in Kerala. That is when this one gentleman came to talk about the temple and the special event that is coming up.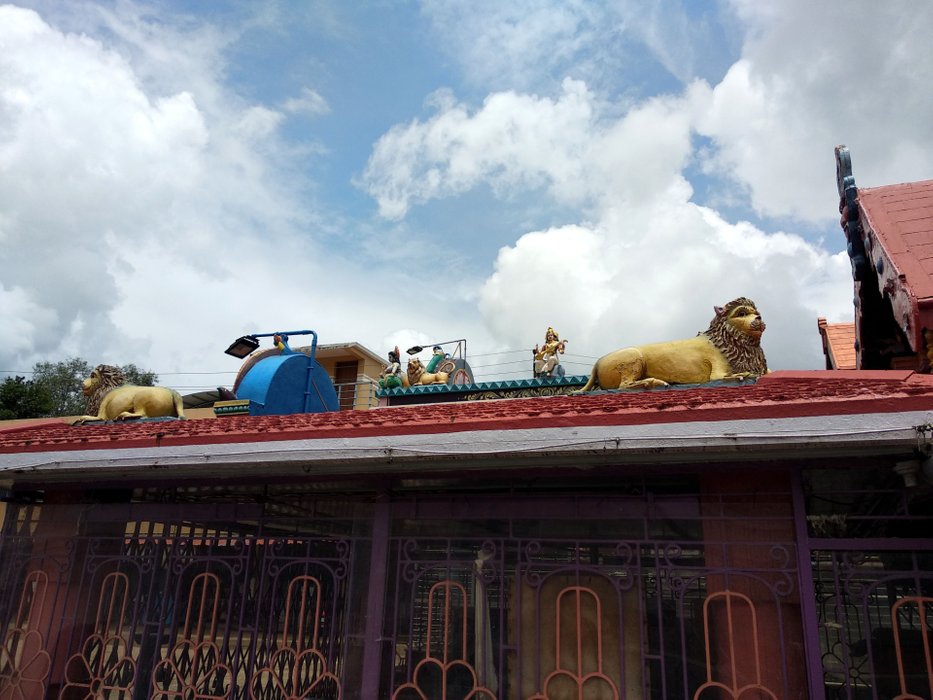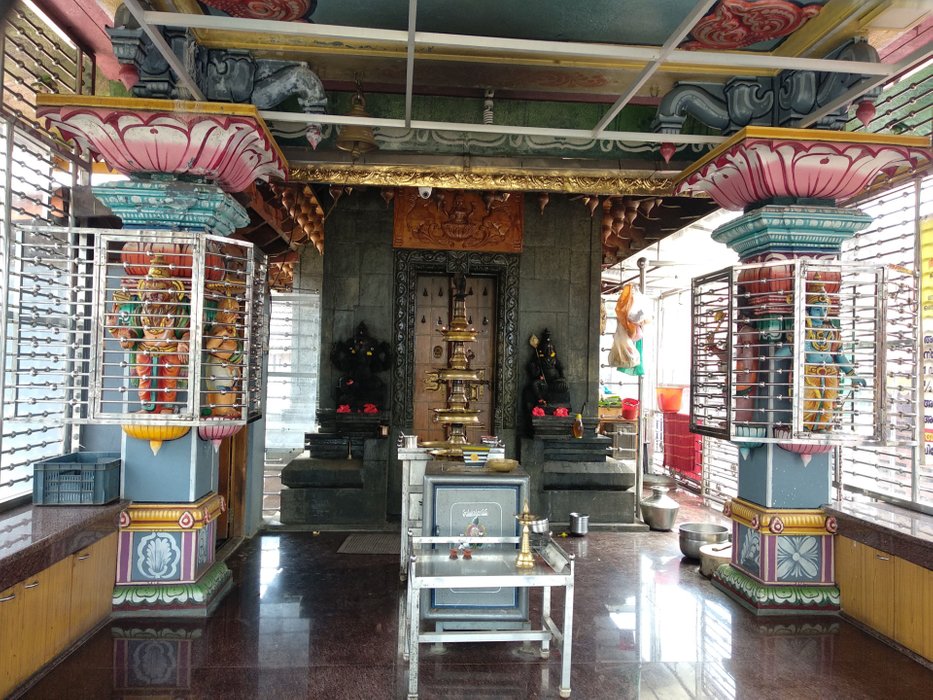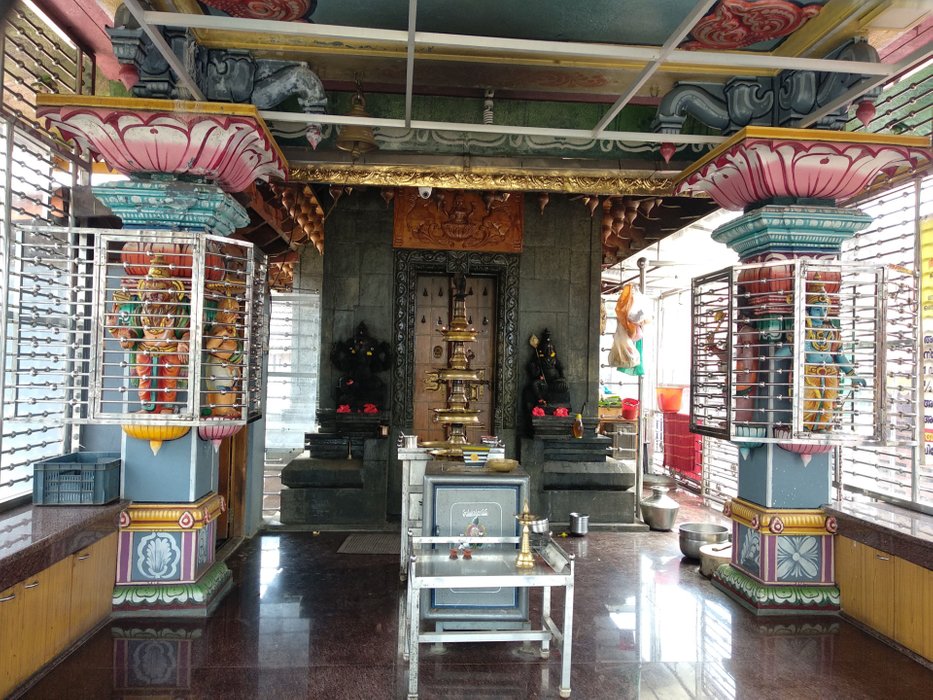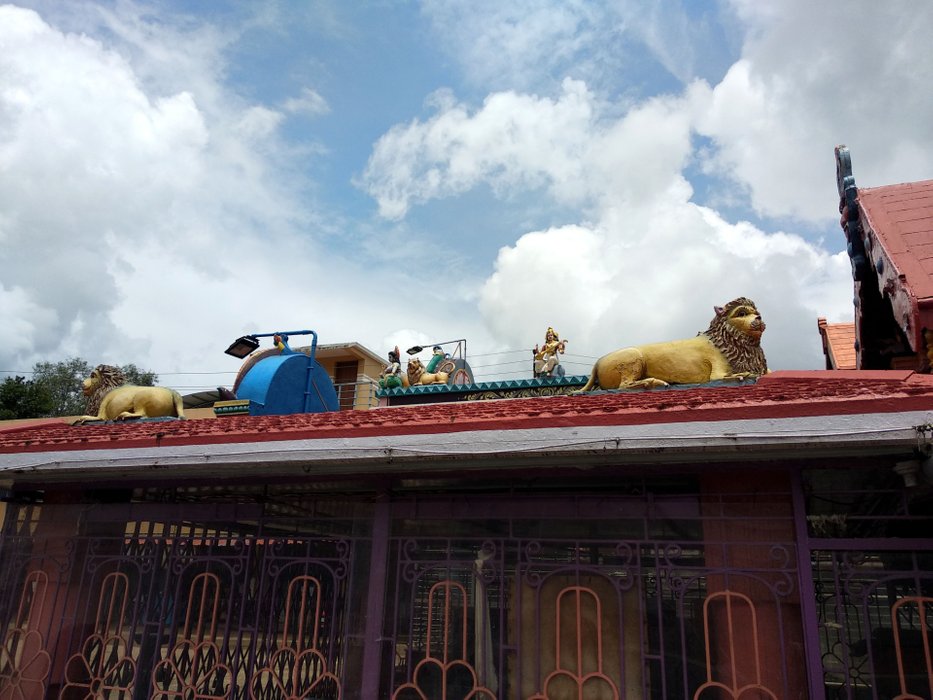 The temple deity is the goddess that is famous in Mysore and the festival that celebrates her victory happens in February. The idol would be bathed in the lake nearby, which is the center of their township. Since the process of weaving requires a lot of water, the community was formed around this lake that is an adjunction of two rivers, river Gayathri and Bharatapuzha.
So, he invited me to come and attend the festival as it brings the true spirit of the village and has special festive functions. Not just me, but my friends too and gave his number to contact when we visit.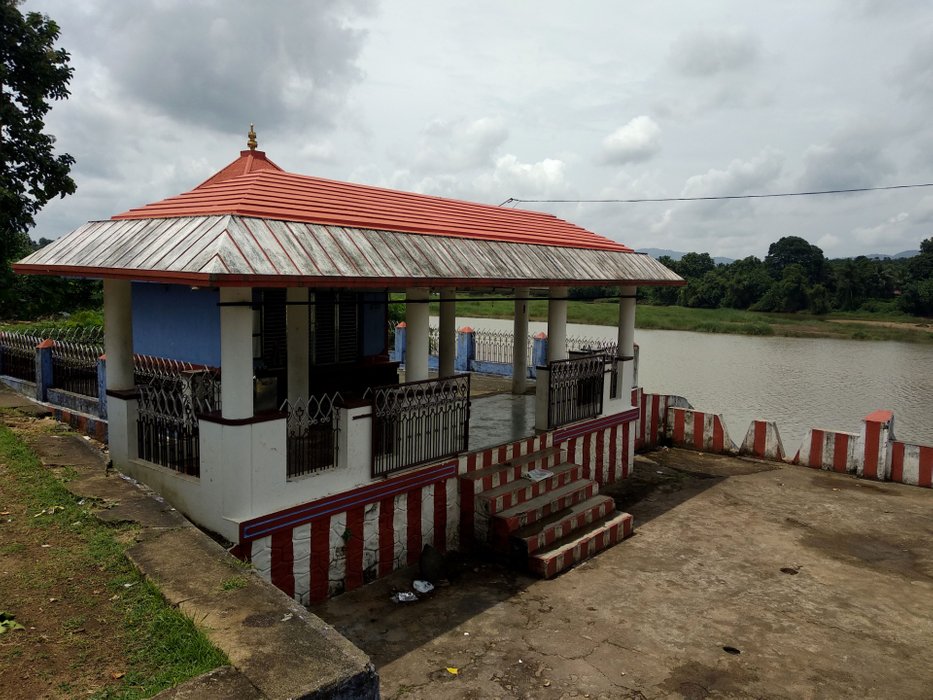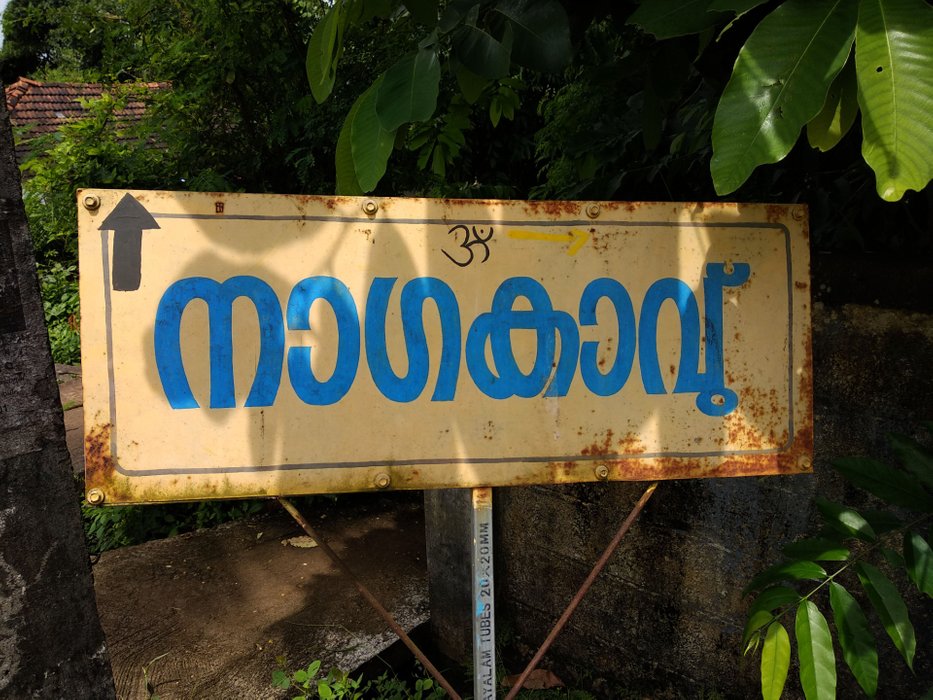 This temple was built just close to the river. There were stairs to come up to this temple from the river. There was a signboard that said "Naga Kavu" which are the sacred groves built for snakes and worship. And a small enclosure that said "Bhairavan" which is another God in Hindu mythology.
The people here belong to a caste called Devanga and it is, as per my knowledge from reading at different sources, is a class of Brahmin caste. The small indications like this matrimonial ad show they still follow their ancestor's tradition not only in trade but also in lifestyle too.
From there we were ready to go home and walked a bit here and there. There was this cute-antique looking lane that had the traditional houses on both sides of the small path in between. It was more like the ones that are shown in the old Tamil movies.
Walking through those lanes, another one who was taking rest invited to see him weave. His seat was a little more special as he sat near the window and the weaved all day. He had gone for lunch when we were there. He was weaving a simple traditional Kerala saree with white cotton thread and golden borders.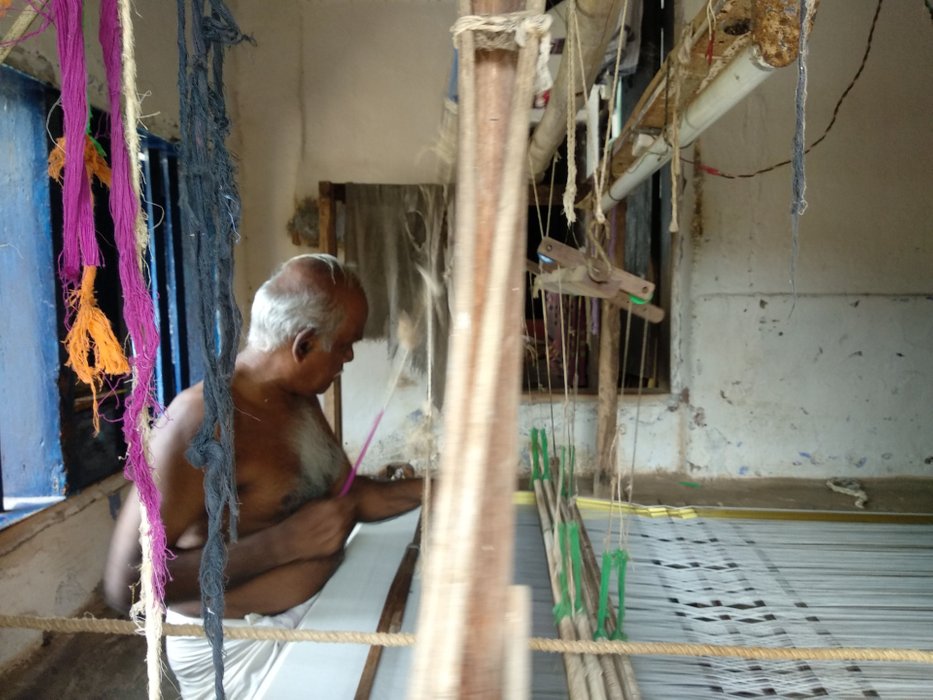 Shops In Kuthampully
From there we went to this shop nearby. They have a small shop separately for retail sales, a godown, and a place for the wholesale of clothes. There were many sarees, mundu and other traditional wears with a variety of colours and patterns stacked up.
But, they are not all handloom products. Most of them were power loom woven clothes, some that looked like a handloom product and so on. The retail shop had a cheaper rate for the pieces of clothes than the shops you see in the cities and other towns.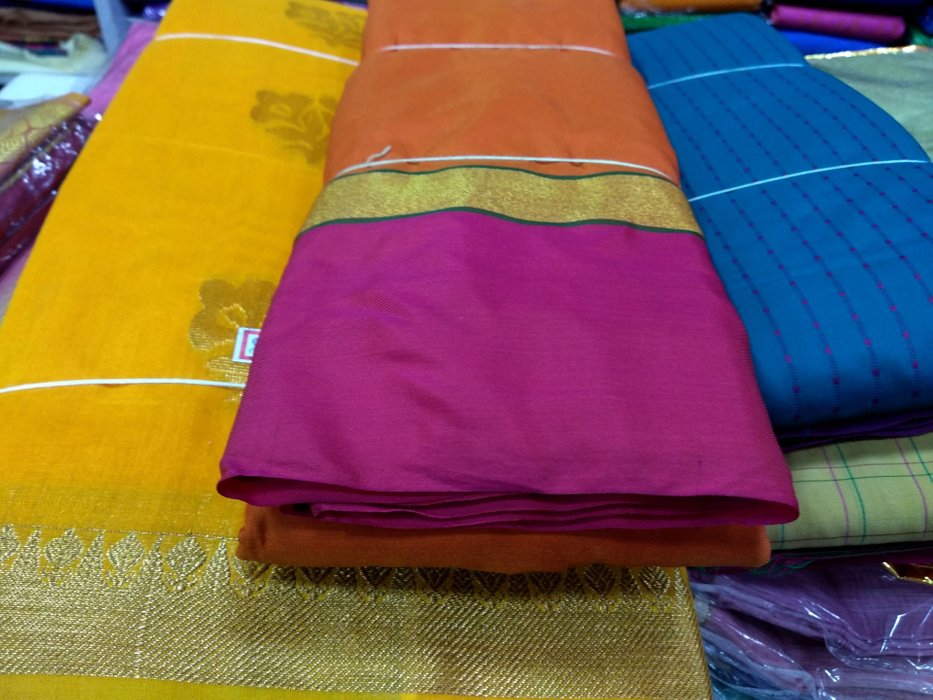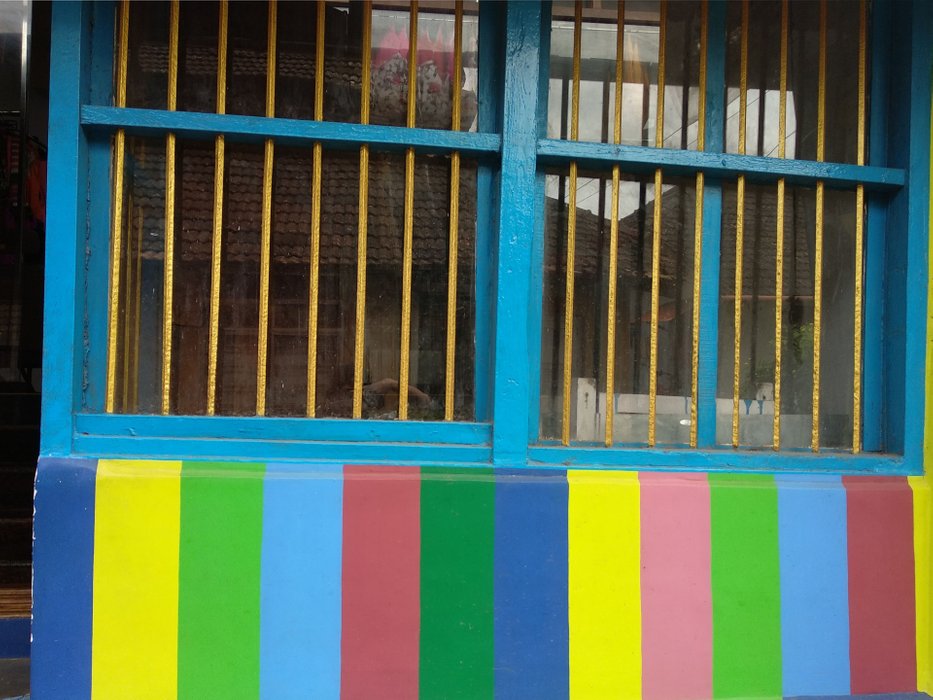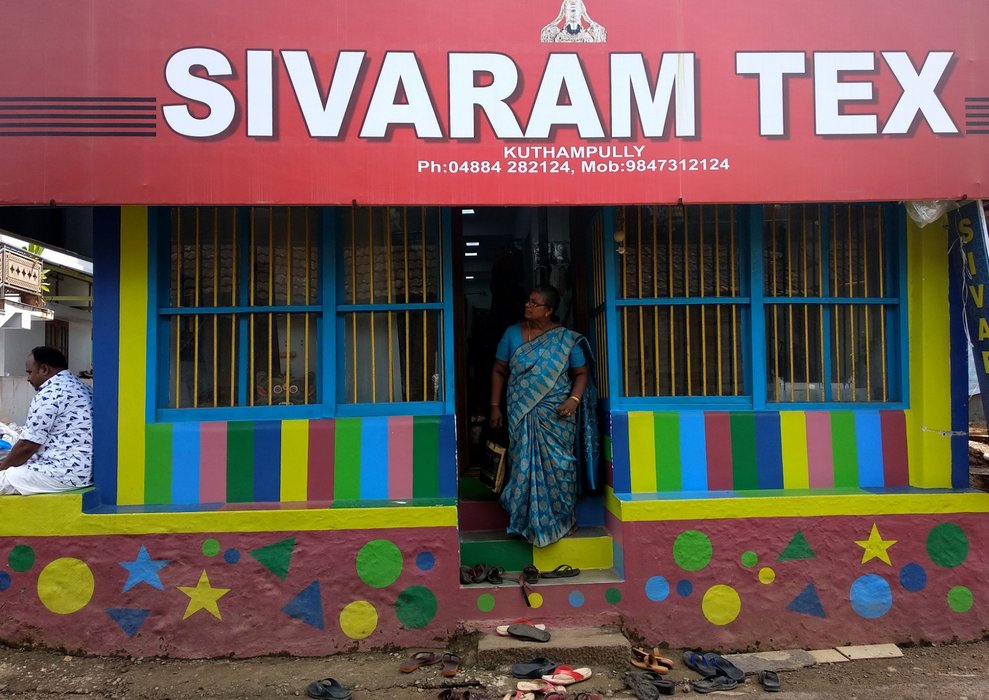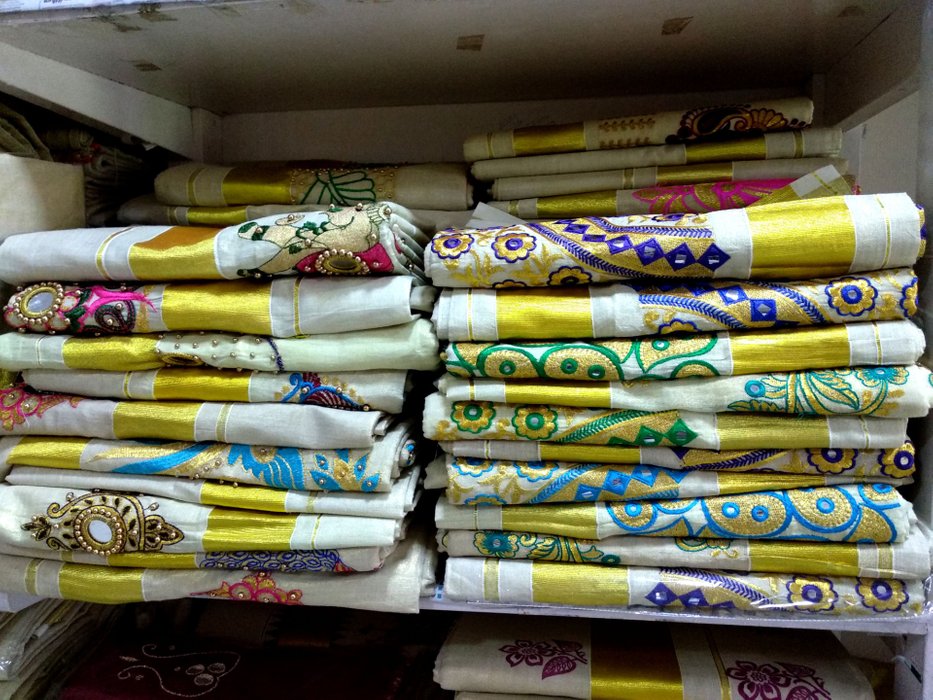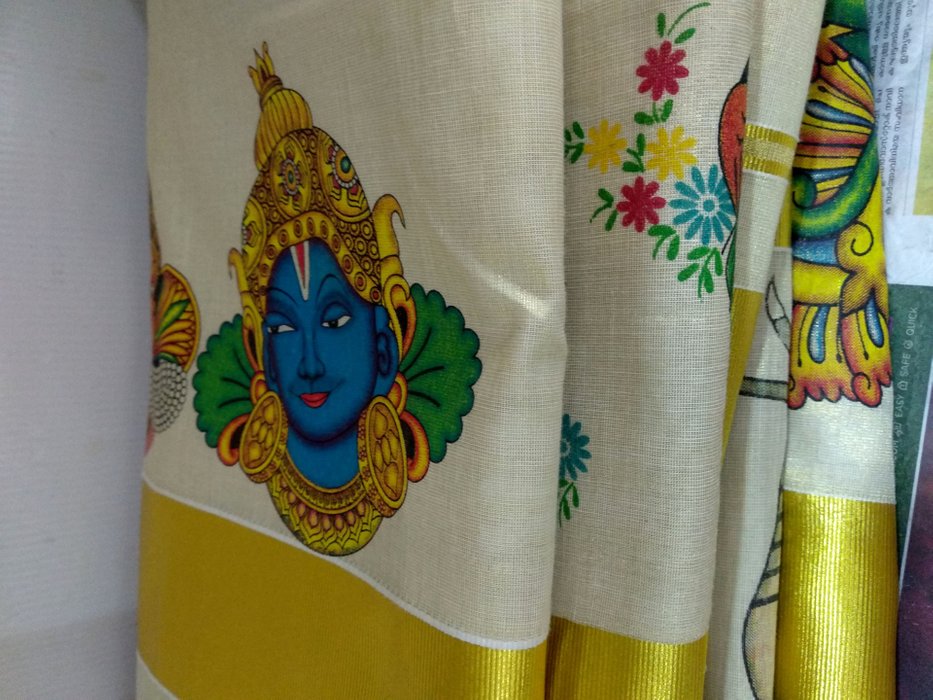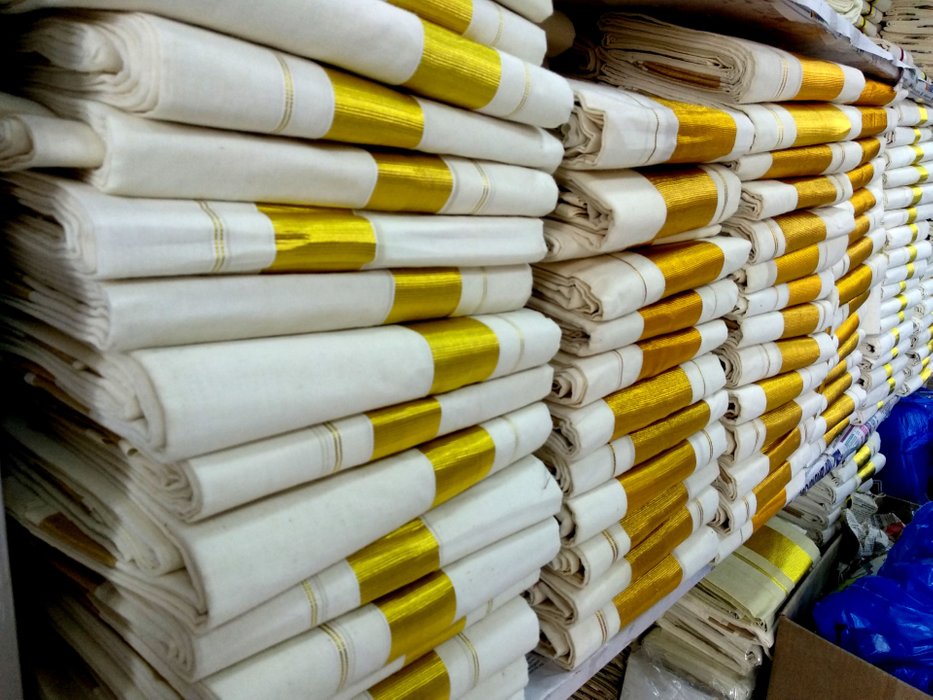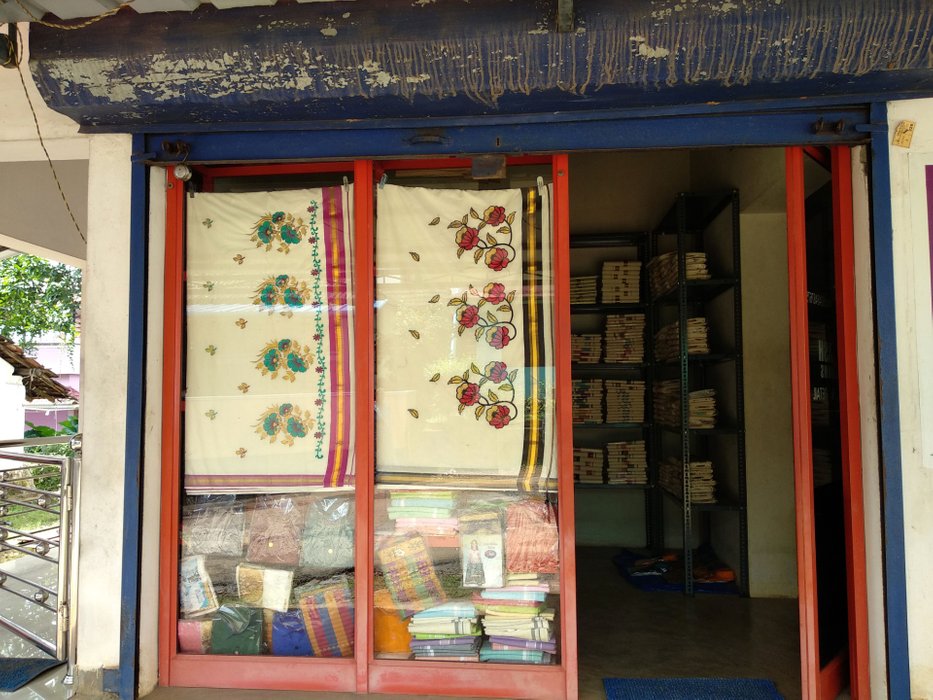 There were many who came to purchase for the wedding. The shops here offered a cheaper price for the quality products. That is the reason there is a huge rush in times of Onam, Vishu and wedding season.
Now, that the season just got over, most of the people had gone to their villages and Mysore. We visited one more shop which also had a huge collection of saree, mundu, set mundu and saree combinations with unique patterns.
Once this generation stops weaving, this art will be stopped forever. However, some of them say a style of this weaving is also practiced in parts of Tamil Nadu. Maybe in a few years, it will be an art that nobody knows!
But, if you are considering to buy handloom clothes that are of good quality and unique pattern, then Kuthampully is definitely a place to visit. The shops here offer a cheaper price than the ones you see in other stores in the city too.