Poomala Dam is has come into the picture of "Places to visit in Thrissur" after the eco-tourism program by the Kerala tourism started. However, Pathazhakundu dam is one small dam that is used mainly for supplying water to nearby places for irrigation.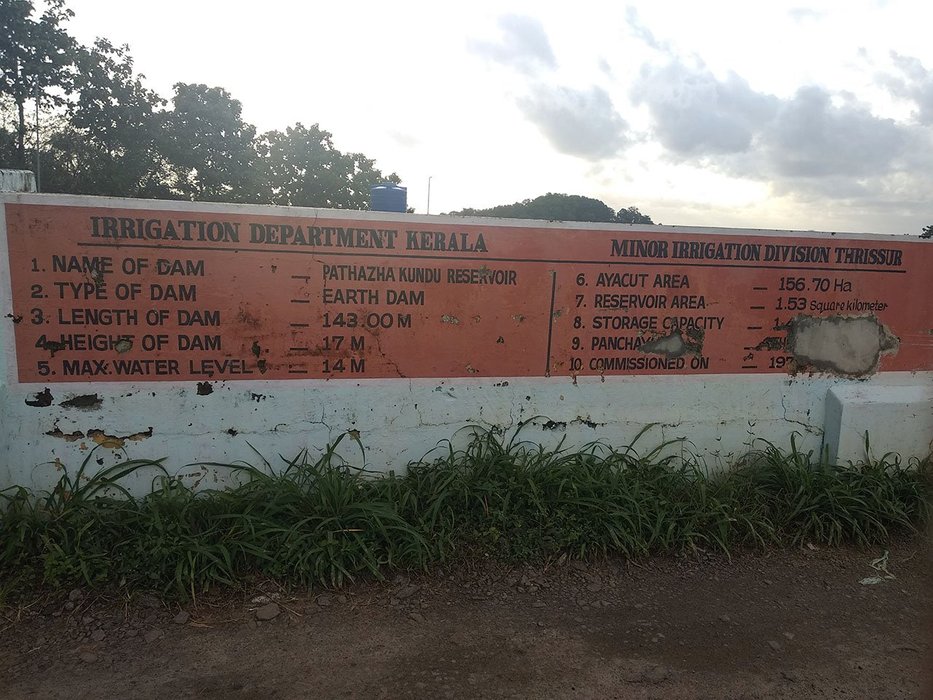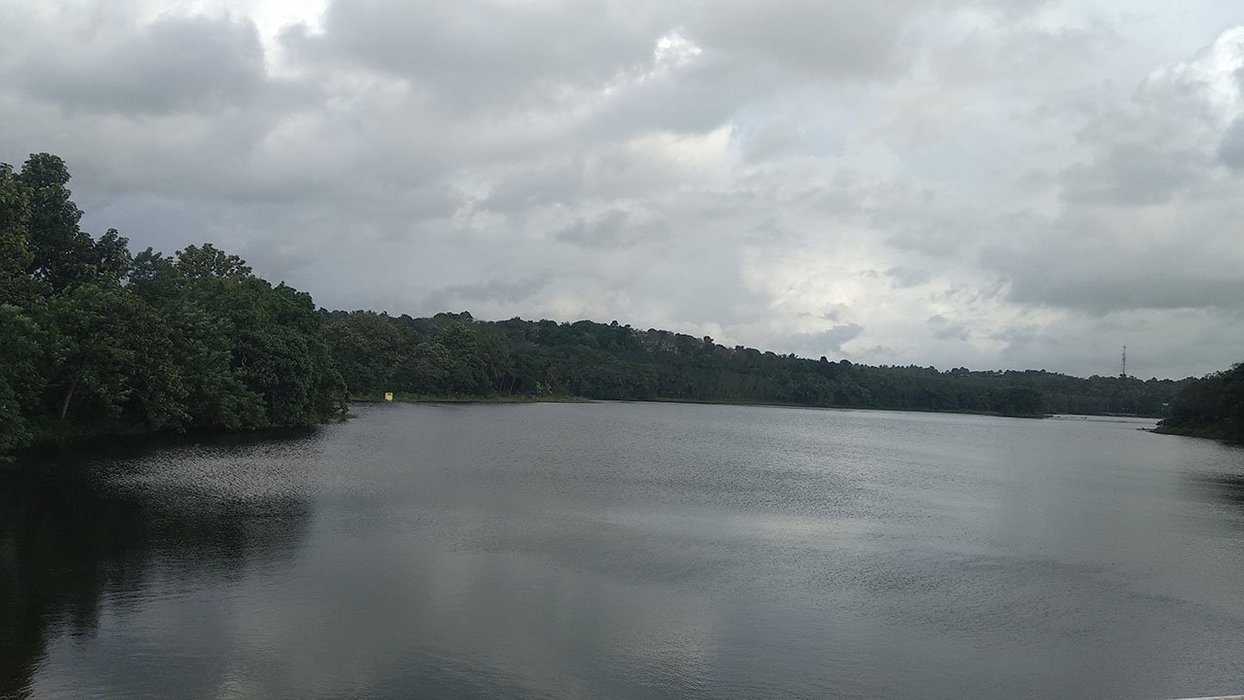 Cheppara and Pathazhakundu are two places in between Poomala dam and the Vazhani dam, which are frequently visited by many. These are also less known to people but a great place to visit for some scenic views.
Pathazhakundu Dam
We went to Pathazhakundu after spending an evening at Cheppara which you can read in my previous blog. The "zh" in Pathazhakundu is actually to represent an alphabet in Malayalam which can't be pronounced in English. Even though Google Maps directs very well to this place, it is easy to take a wrong turn in those small turns. So, you can try asking the name of this place as "Patha-ya-kundu" in case you need it while reaching there.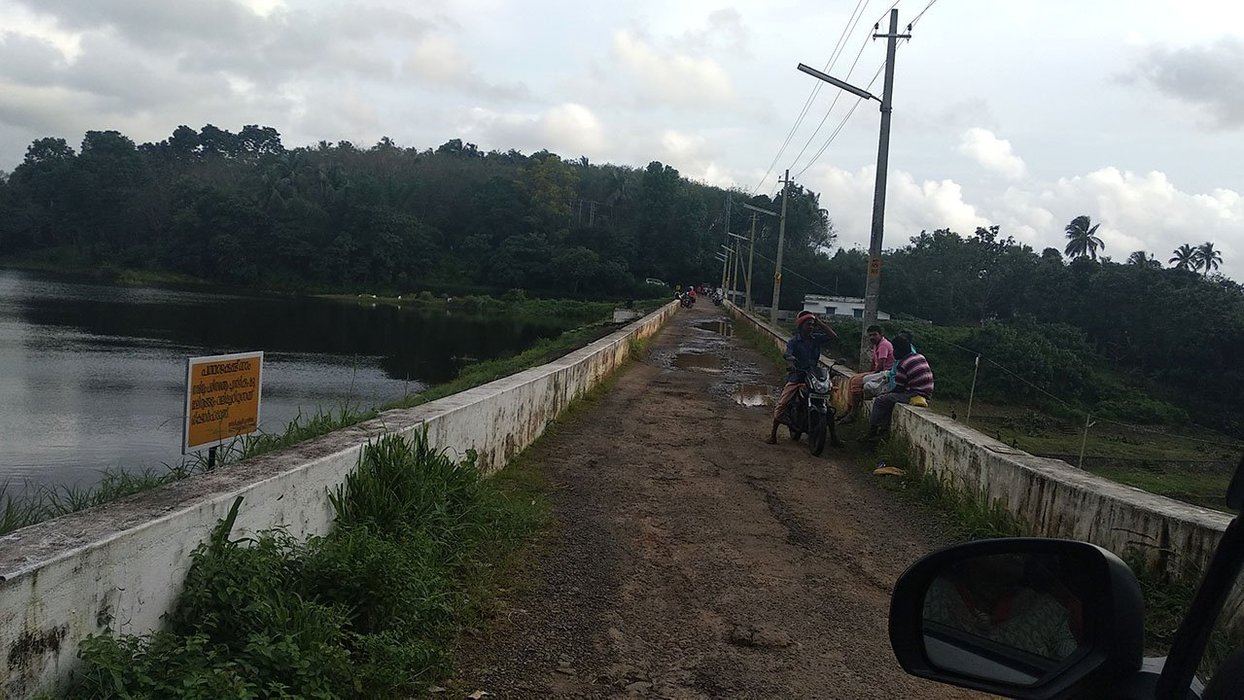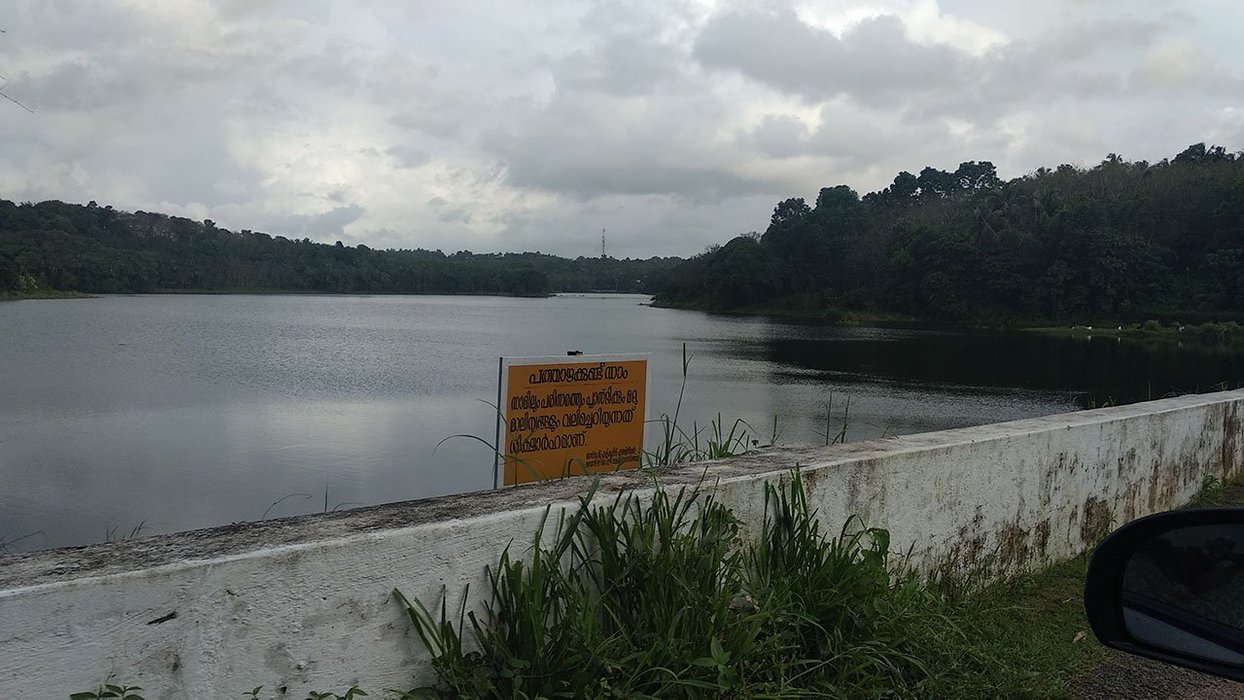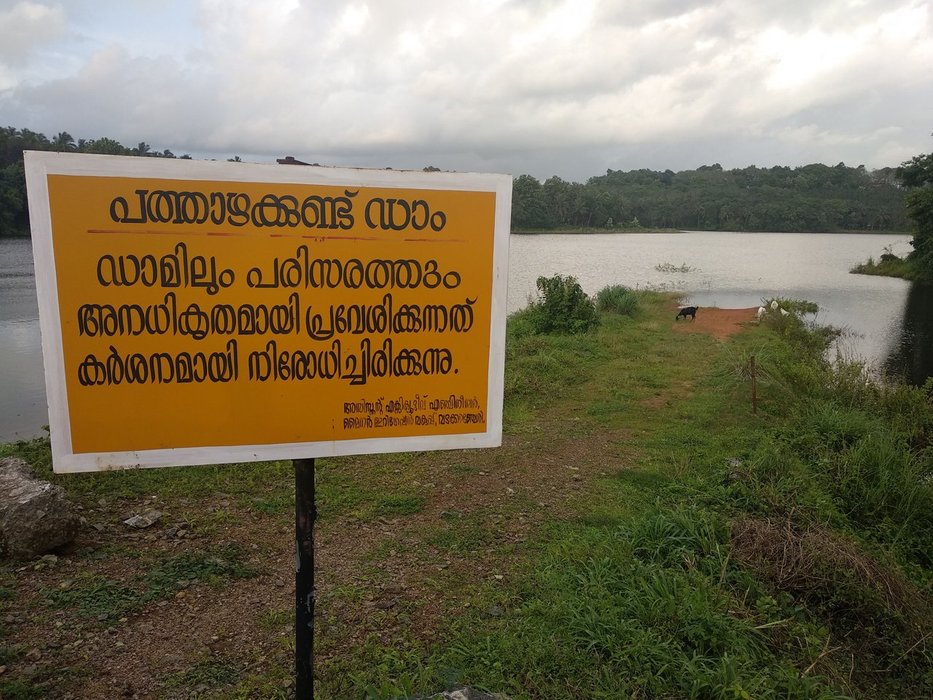 We reached the bridge that is built across the dam and that is the endpoint. There is no dedicated parking near this bridge so we had to park on the side of the road where everyone else had done. It was already evening around 5 pm and there were people who seemed as the locals sitting and having a regular day gather up.
It is strictly prohibited to go inside the walls or through these locked up gates into the dam. But, you do get a concession here if your'e a goat ;). There were people of every age group, some gathered up for a chit chat while some just sat there and enjoyed the sunset alone. But then if you walk into the middle of the bridge, there is this small gate.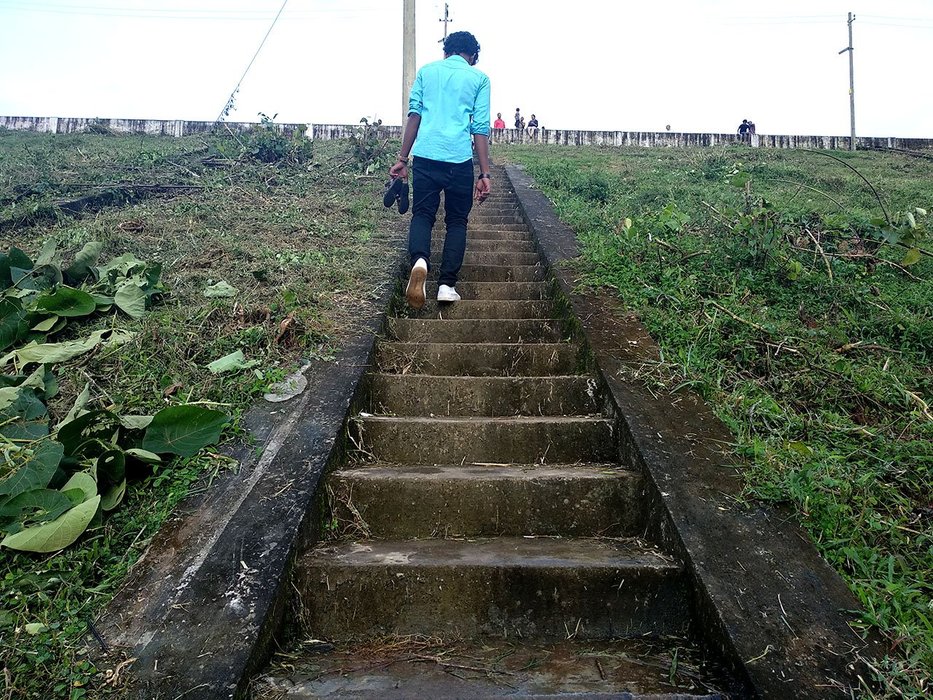 There was the sound of waterfall when we were on the bridge but were not sure where it was. That is when we saw people going down through this small gate. It opens to these steps to go down. There are many steps to climb down to reach a place with different canals that goes to different areas of the district. Follow the paved way and you'll reach to this mini waterfall.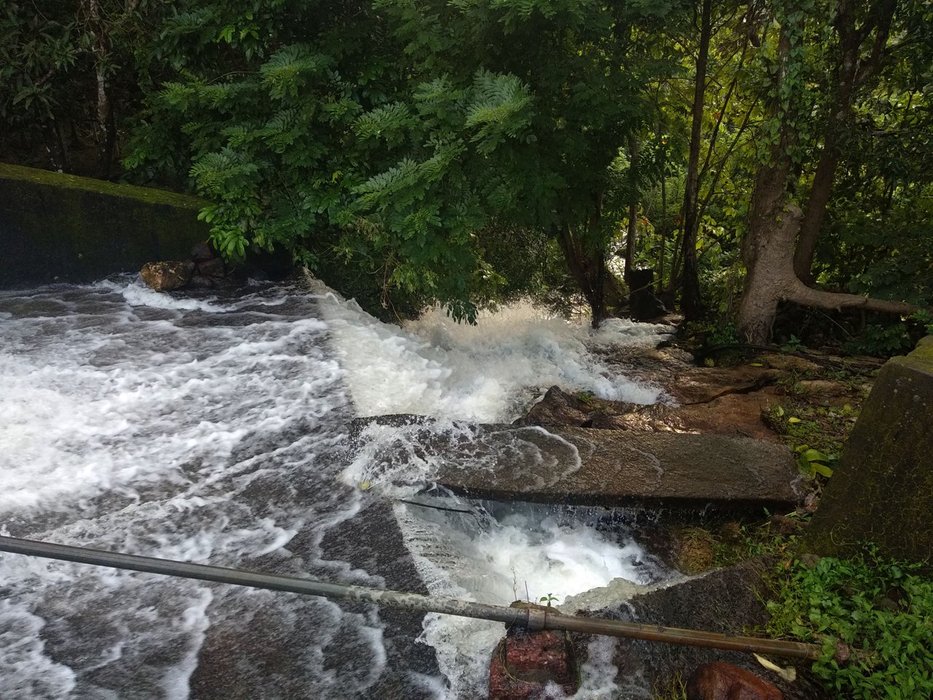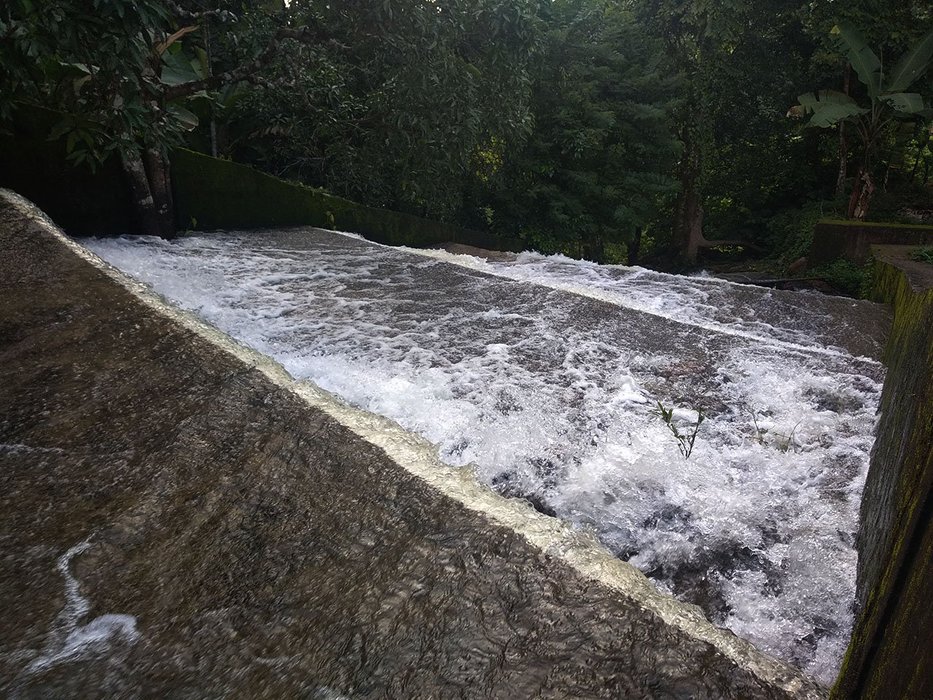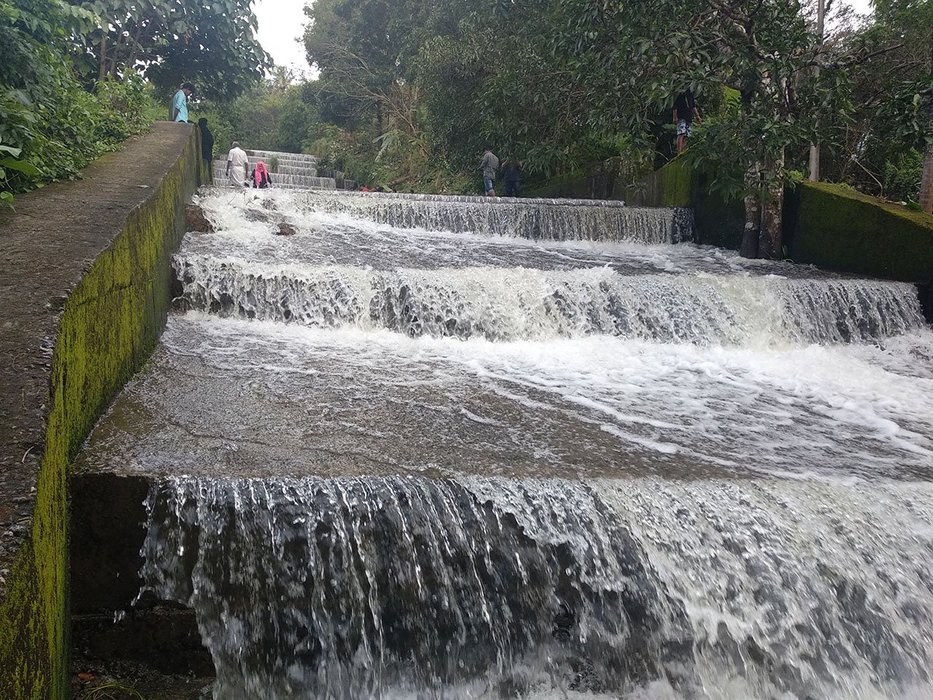 I'm not sure if it will be open all throughout the year but it was when we were there (September). This is the time most dams open their shutters after the monsoon season. It will be made me dizzy at first looking at it. The water flows with a great force through hose steps and then takes a turn to a really steep place built with steps. The thought of falling down the stream made me stay outside the walls that block the water from flowing sideways. There was also the fear of the floor being slippery after the rain.
But, did I mention how much my nephew loves to be in the water? It is his Onam holidays from school and he wanted to play as much he can. That is the same reason why there were many other kids too in the water. We were neither dressed to go into the water like that nor had taken a spare pair to change. No one else was ready to get drenched too.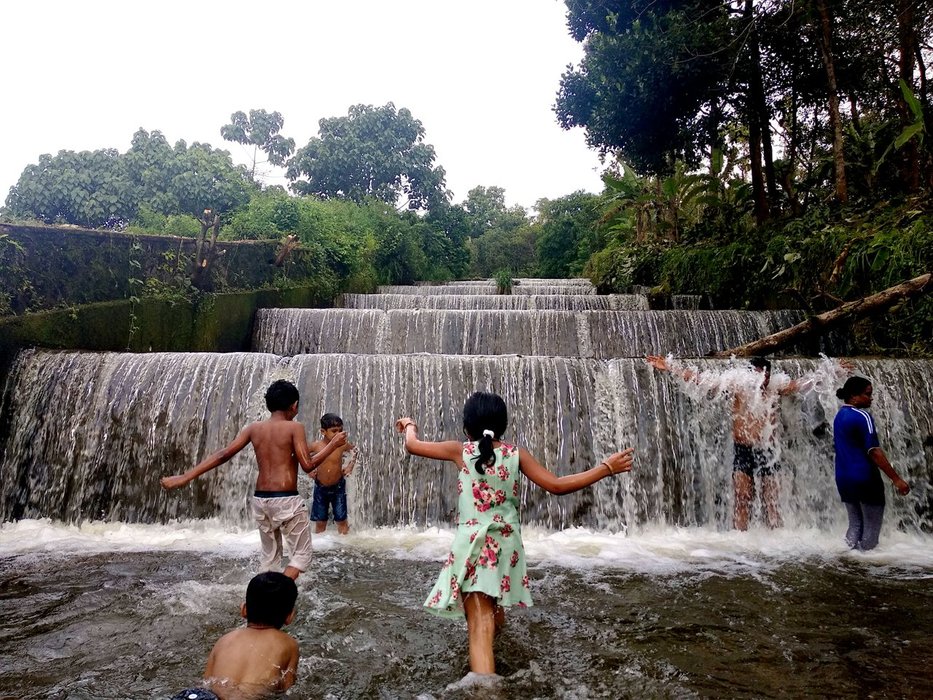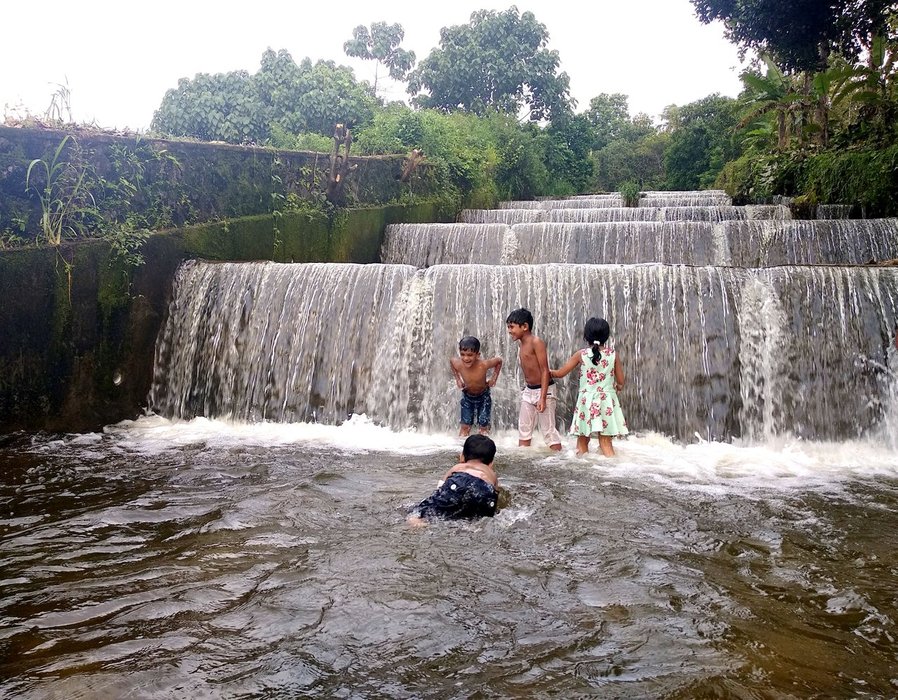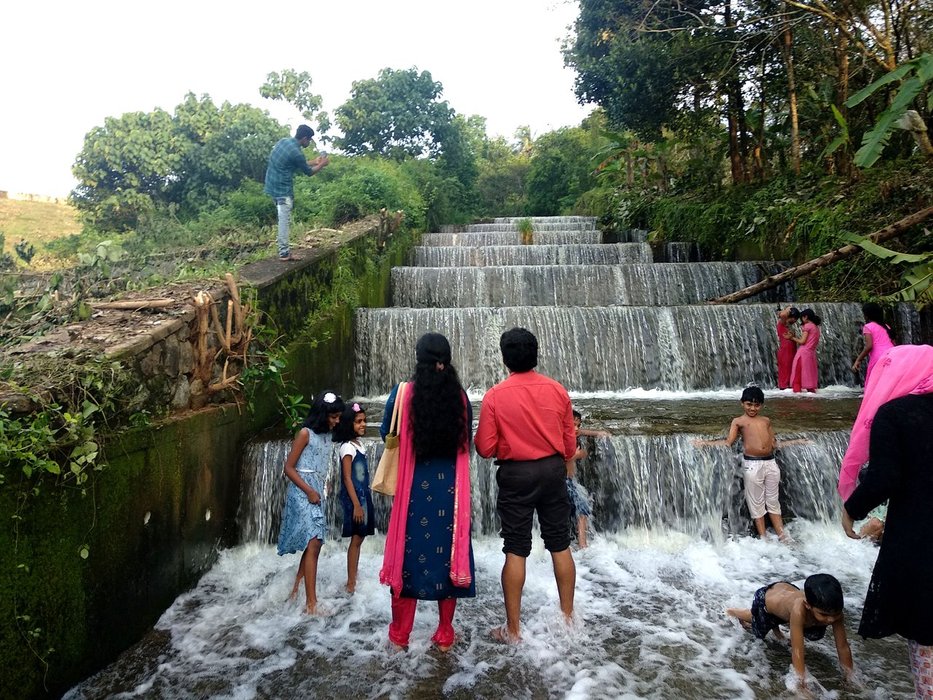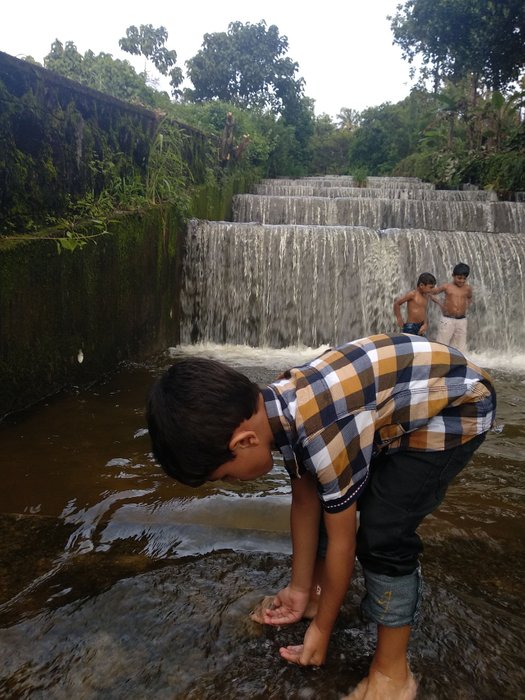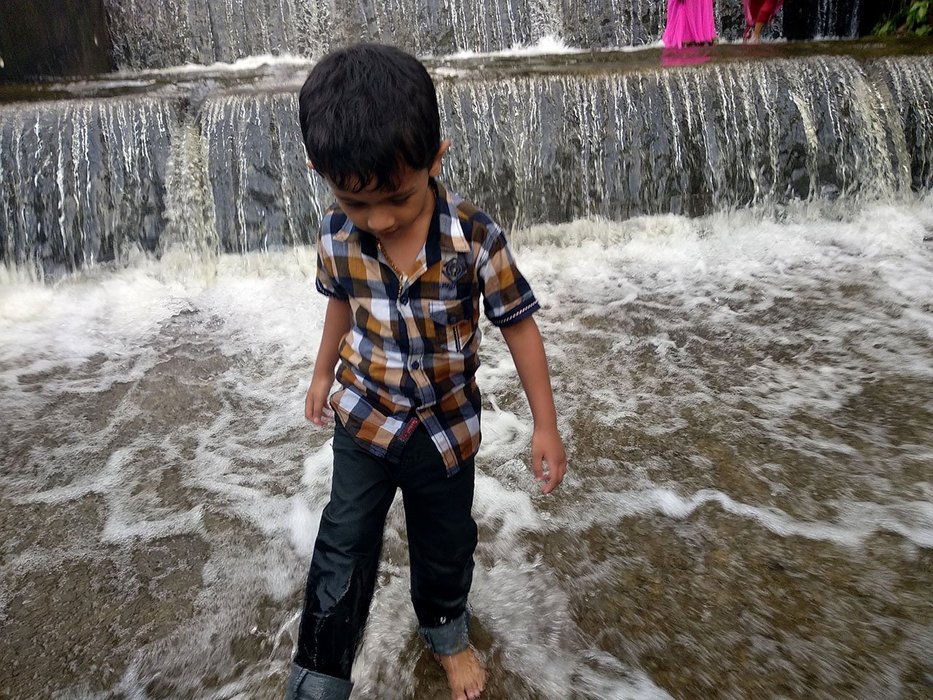 So, we both rolled up our pants and I braved to take him inside those steps. But, once we were in the water it didn't feel that scary as it seemed from the outside. But it all changes if you looked down on how the water is flowing. The floor was more rough than slippery, all thanks to the force of the water.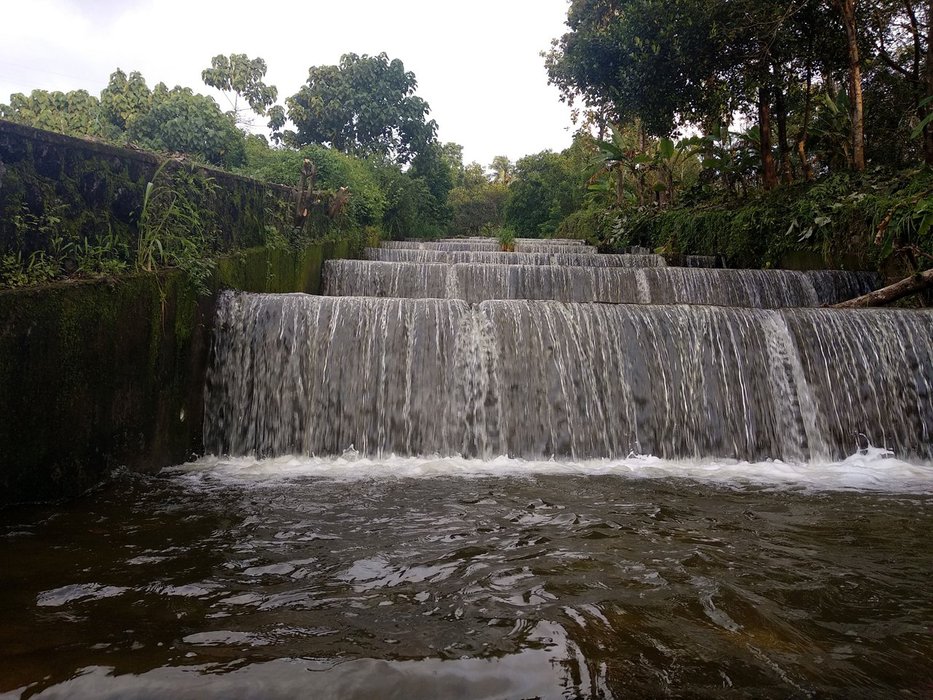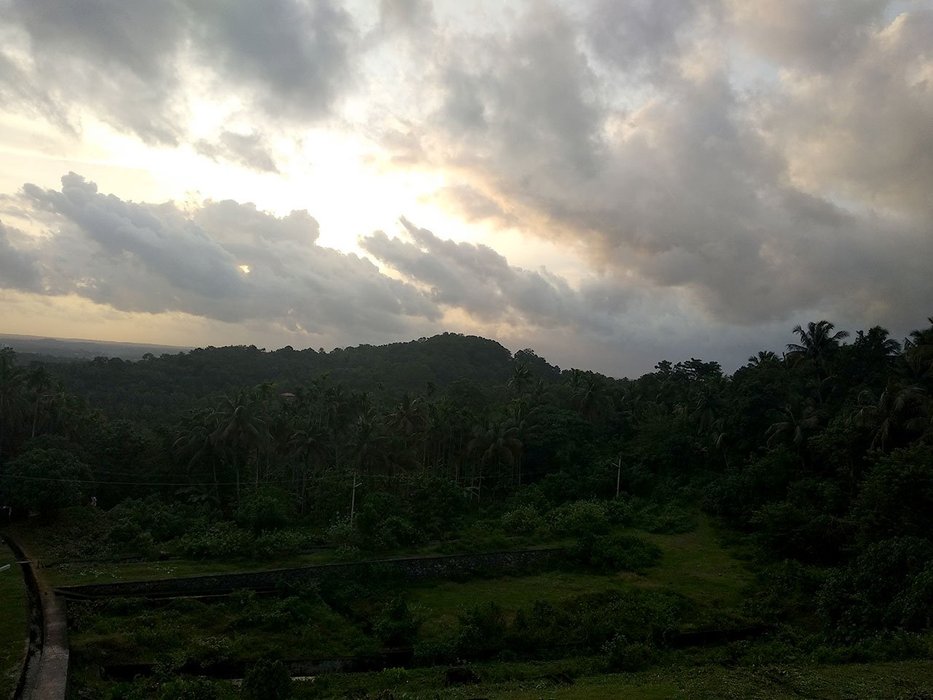 We did spend a good amount of time in the water and getting him out of there was the next brave thing I had to do. He was promised he'll be taken to play in the water the next place we go from Cheppara. So, this time the bribery was an offer to go for boating in Poomala dam, which was our next destination.
Poomala Dam
We were already late for the timings of the Dam and the park but we had to make the stop at Poomala dam. You see, toddlers remember things and ask about the things promised, and it doesn't end pleasantly if you try to break them. So, when we reached, the boating service had stopped.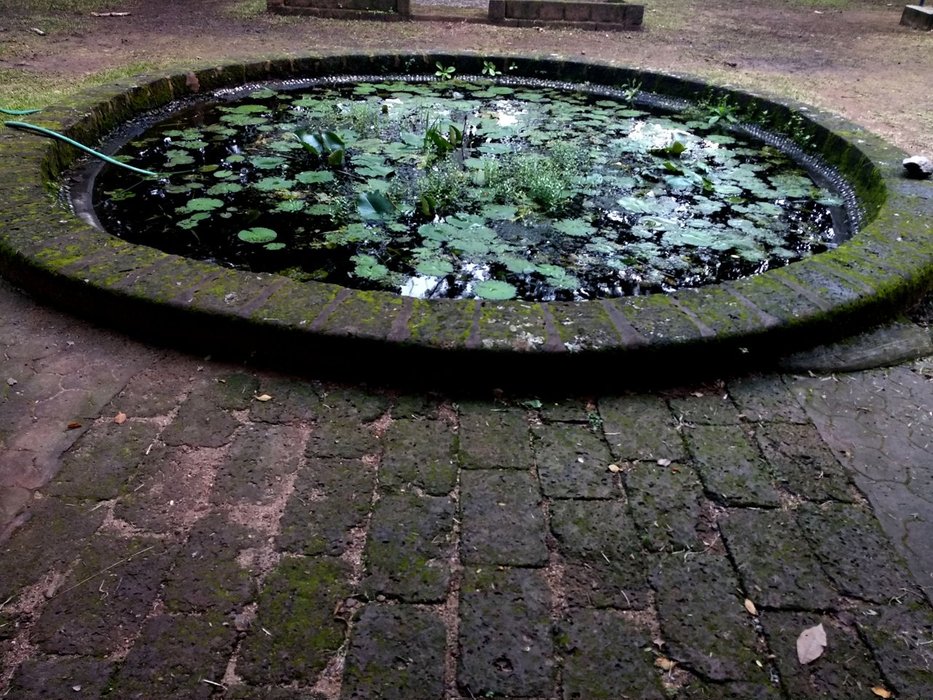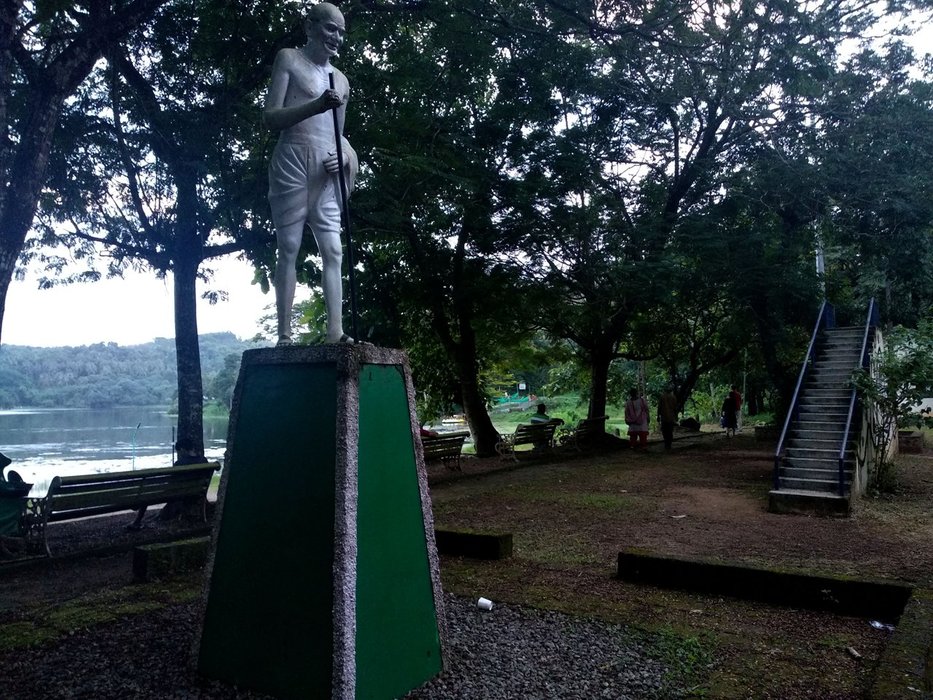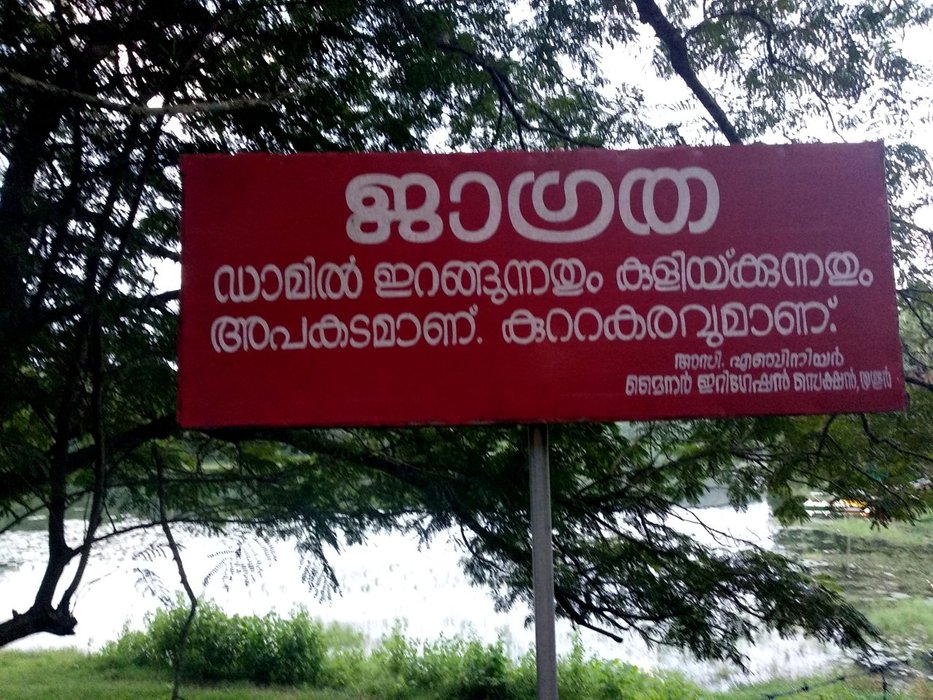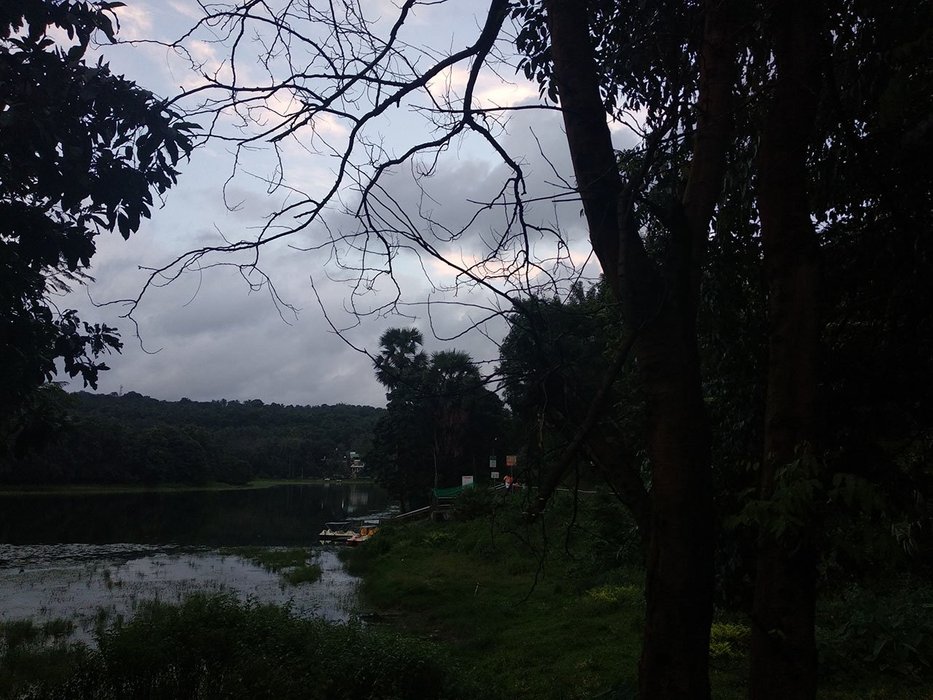 Poomala dam is also another great place to visit to have a peaceful time in the middle of rubber plantations. There are benches to sit and relax in front of the dam. I love this swing, however, it was all mud underneath where you step after the heavy rains.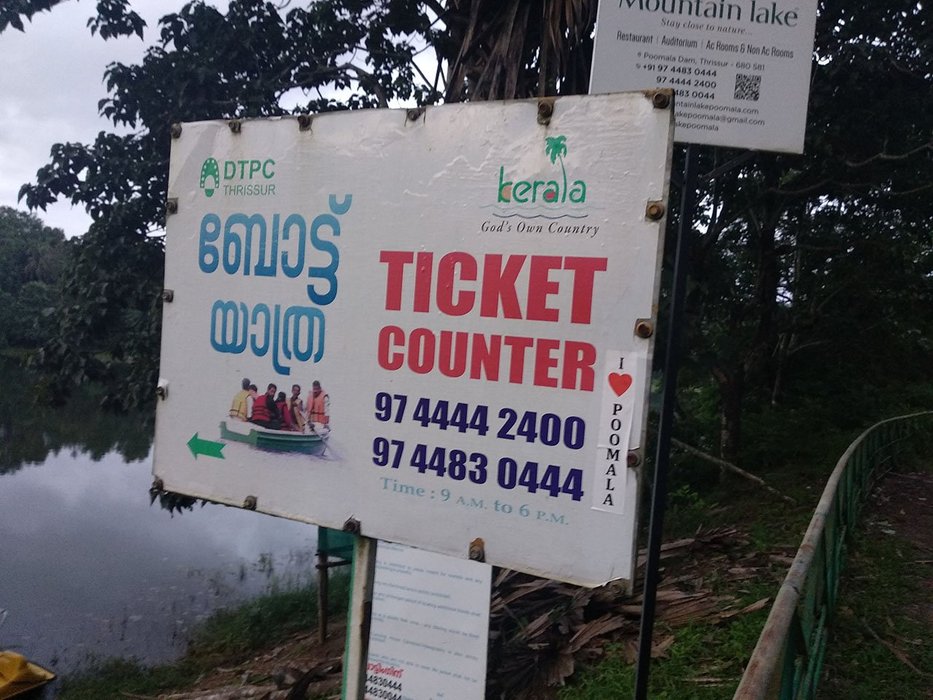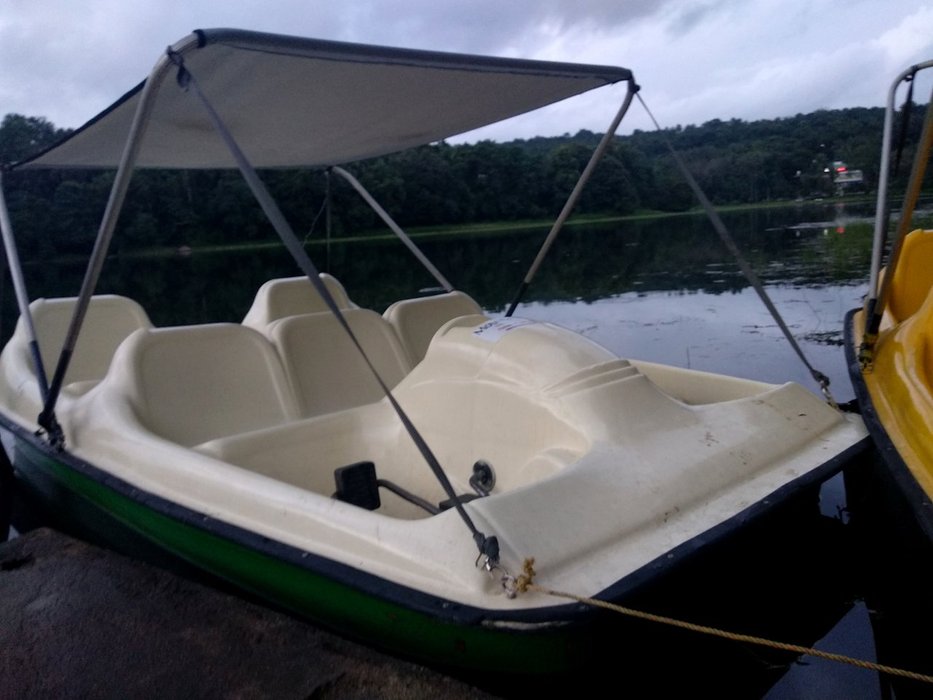 Poomala dam being a part of the eco-tourism has boating services with a ticket. They will provide a life jacket and the boats are the ones which you peddle on both sides. There are instructions to be followed and is written videography is not allowed. This area is also a plastic-free zone.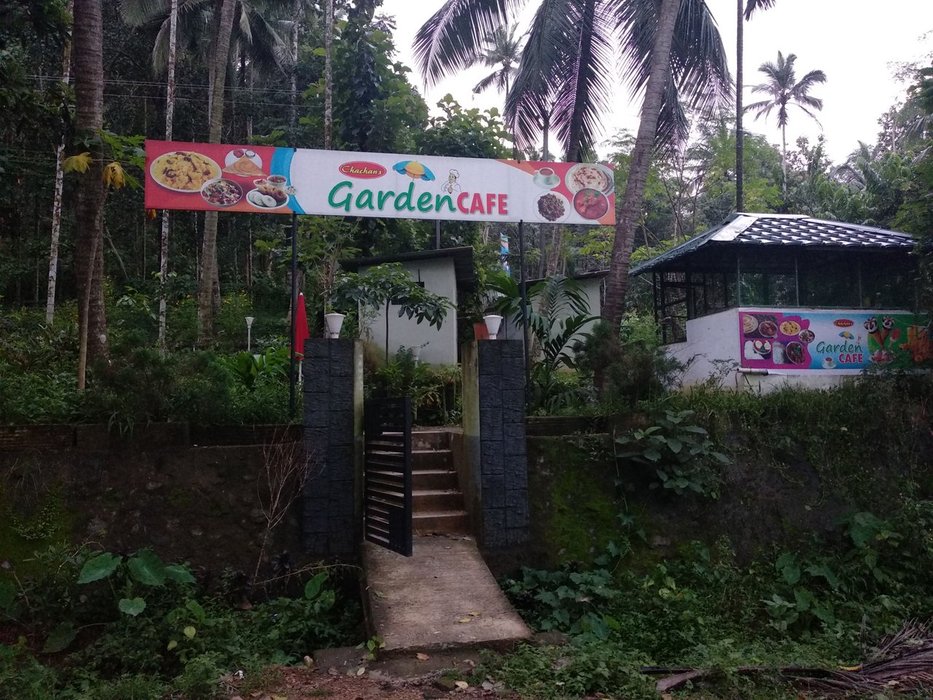 There are cafes and eateries near the dam itself. The area around the dam is also very pretty with trees around. More than the places, the roads to these both dams are beautiful with rubber trees around. On the way to Pathazhakundu dam from Cheppara, we saw this pineapple garden.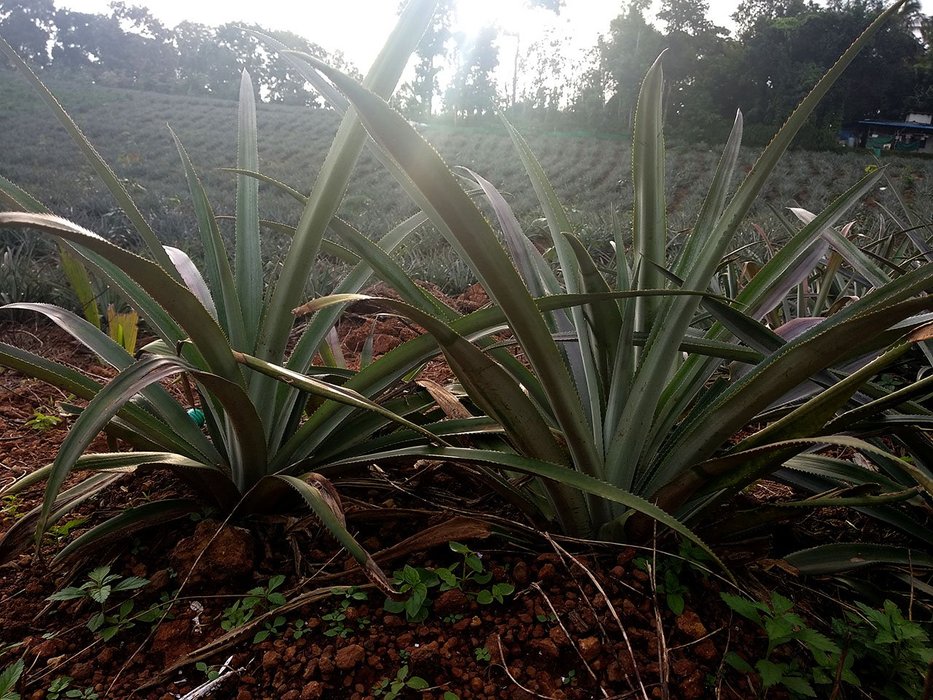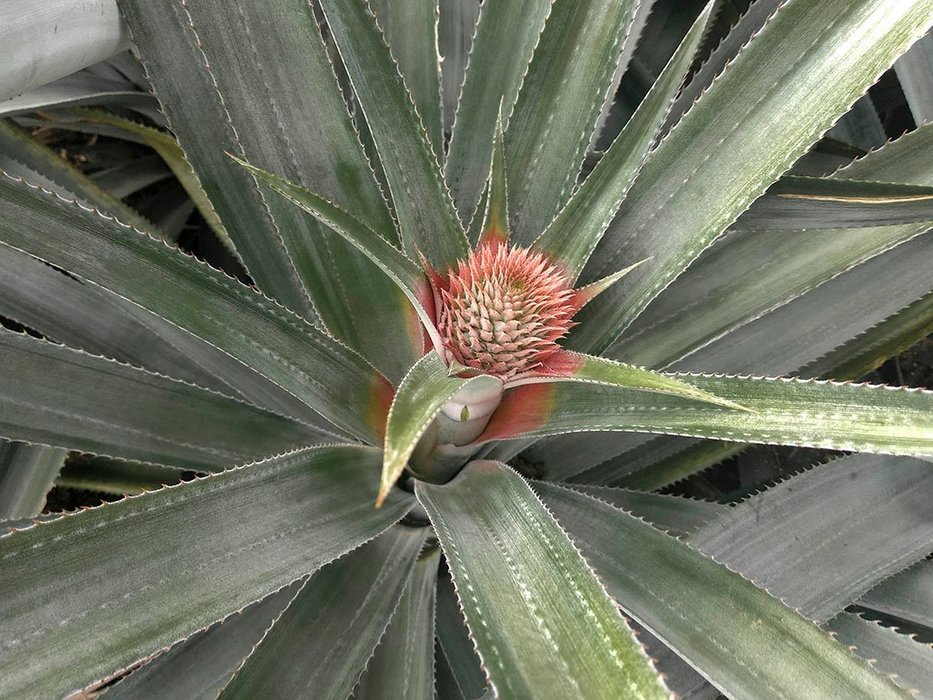 That was the end of that evening trip.