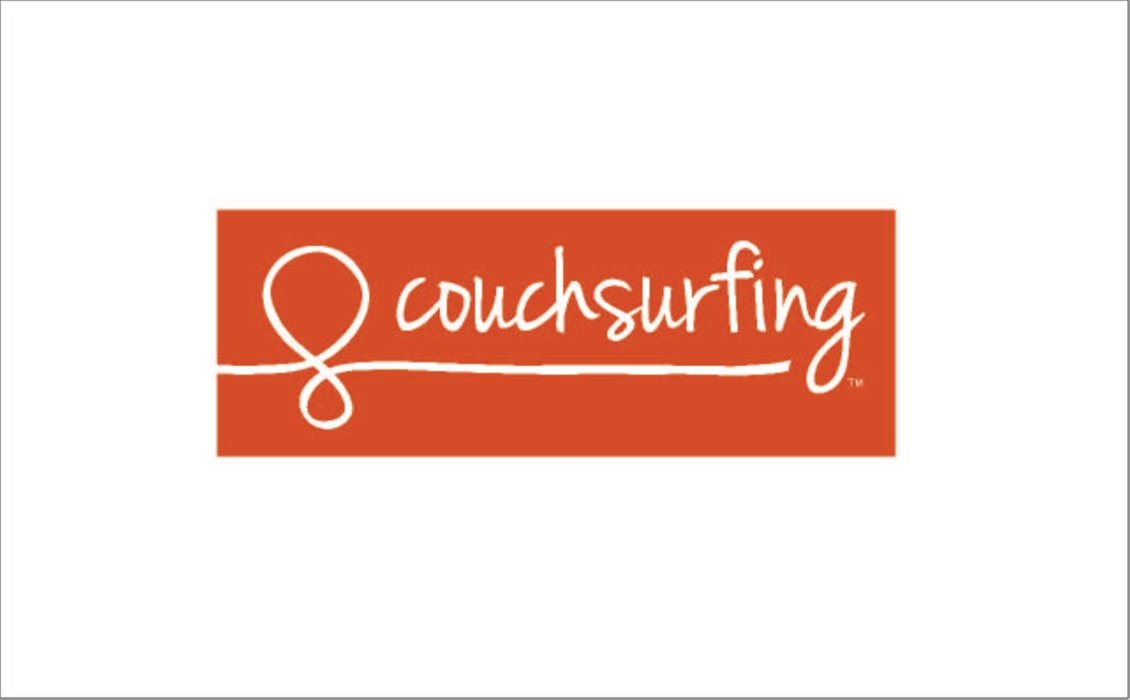 Source of the logo:
https://www.couchsurfing.com/about/trademark/
Accommodation, food, transportation: the three main things I had to figure out before going out there with my travel dreams. It all started in 2016 when I was still confused about the path to choose. And like any other trial and error method, I had to see the options available for me.
Accommodation is the most expensive one I found at that time. I searched for all the options where I can have a decent stay at places I visit without paying a huge rent. That is how I decided to try Couchsurfing, which had already been a trend in international travel communities.
Coming to my place and experience, a little background story. I had never known about the travel hostel facilities in India back then, there were not many either. The traveling in India or the places we normally visit, we always booked a room and had all the privacy we could. So, I was not much aware of hostels but these days there are many, and I am yet to experience hostel life. However, India did have an active Couchsurfing community in most metro cities but my place was not a major tourist area and I always had a pre-booked place to stay everywhere I went.
So, this time in the second half of 2016, I was thinking about choosing what I wanted to do. I decided on two things. Try and see how the things I hear online about traveling works in real life and also prepare for the exams in case I change my mind. I decided to set one room as a couch and see how it actually works. More than me, show my parents how it works so that I don't have to explain much. So, this is how it all turned out and these are the things I learned from CouchSurfing, both as a host and a guest.
First Time Hosting
After creating my Couchsurfing account, I sent out 3 requests for the travelers near me offering to host. I was considering female travelers and so, only sent to female travelers. It was around August-September which meant Onam season, my house was empty, and I know how everything gets shut down during that time. So, I thought it will be good to have them included in a family during that time.
I didn't get any response for at least 3 weeks and I almost forgot about it. I went back to being busy preparing for GRE and checking the Visa-free countries to travel for Indians. After almost 3 weeks one of them got back to me thanking for the message and we agreed on the dates of their visit.
Now, a little bit about the couch I was offering since it matters down the lane of the story. My house was pretty much empty at that time and I just stayed there to study. My mother came there at night for a company. So, the entire first floor (two rooms and hall) was free for guests and I wasn't sure if that was enough.
The reply I got was from this lady, who was traveling as a couple. They had made their trip public separately. So, after a little background research (read "thorough stalking"), I was sure I'm not making a mistake. And I wasn't, it was a great experience to host them.
They were a couple from the UK and they stayed for 3 days. They had a well-planned trip across India and I saw the major differences in a lot of aspects of our culture. From the way they traveled, to the food, the interaction, the cultural shocks, privileges to many more. It was a good exchange of travel stories and experiences and I must say, they were a great inspiration. I was introduced to the king killer chronicles by them, which I loved reading the next two years.
Since this post is more about Couchsurfing, I'll restrict it to that part. So, I was curious about how Couchsurfing works at different places and the potential risks and safety regards. Them, being used Airbnb and recently found out Couchsurfing, didn't have much to say about that. But, this incident, which was from their previous surfer was kind of disappointing. Mine was the third couch they've been to.
So, this guy, who was a host accommodated every request he received. Like, the place was not enough to accommodate that many people and it got so crowded just because the guy wanted to boast about "I never say No to a couch request".
My place was their third couch and their first couch was in another city in Tamil Nadu. They had a very comfortable stay at their host and they were also taken to see the places by the host themselves. So, I had a few Couchsurfing stories from them as my reference and nice experience of hosting two wonderful people.
The Life Update
After that, I was home for a few more months giving exams and stuff. I changed the status to "Not accepting any guests". There were a few casual messages to hang out, crash for the night even though they were a few Kilometers away from me. It kind of felt like a dating app more than a couch-surf app.
I continued my search for people with references to the places I wanted to visit. Most references read good and I felt safe. Then there were some referenced that were brutally honest, some fights within the references itself and some scary Couchsurfing experiences.
A few months later, I decided to give it another try as a surfer in a nearby city anyway.
The First Time Surfing
Hosting someone at my place was easy, I was at a very comfortable zone since it was "my" place. Everything went well. But, to be honest, I'm not very comfortable staying at someone else's place. Like, there is this feeling of "Am I bothering them" that makes me not sleep properly. But, it was time to test how it all works as a surfer.
Remember the city in Tamil Nadu I mentioned my guests stayed? I was traveling there and needed a place to crash for the night before I continued to another place. I sent out a request to two people around that area. Also, messaged a guy if it will be alright if I send a last-minute request in case I didn't get any response. He agreed to it and gave his number.
I was hoping for either of the female hosts to confirm and one did confirm at a later stage. So, I told the guy about the confirmation from my new host. He was friendly and gave some advice on the routes I had to follow.
My host in Tamil Nadu was a student and she was offering a couch in her hostel room [college hostel]. I reached almost at 10 PM there and the whole place was pretty much asleep. My host was a student at IIT and she was also an aspiring writer, opinionated and had a lot to talk about.
Though I was too tired, we spent the night talking about way too many things. I was leaving early in the morning and within that time we shared the Couchsurfing stories. That was the fun part.
The couple I had hosted had requested her for the room when they were here but she couldn't take them in. The house where they stayed was already famous in their CS community for being too nice :D The moment I said I had texted this guy for the last moment emergency was identified by her without any doubt since he keeps texting her too. And he did keep texting me after the Good Bye messages, not in a creepy way, but a friendly way.
That being said, even though you might think the people are just strangers, somehow, most of them get connected. I left that town early in the morning. And that was my first and so far the last experience as a surfer.
Do I recommend CouchSurfing?
Couchsurfing is a great way to get accommodation when you are on a budget-friendly trip. It is also a great way to meet people and share experiences. Sometimes, if you are lucky and your host has free time, you may get a trip around the place too. I would recommend Couchsurfing but with little precautions.
I will list out the few insights from what I've noticed.
References
The credibility of a host or a traveler on Couchsurfing is determined by two factors.
If the account is verified, which is a paid verification
References left by hosts, travelers, and personal references.
Now, here is the problem with the references.
Many, including me, feel the service provided, by offering their space as a huge thing in itself. That means any remarks said negatively sound a little bit disrespectful. This can be sometimes about the character, sometimes about the space offered.
The couple who stayed at my place had this bad experience at the host they stayed before. They literally left the place as soon as they could and they said everyone they met there had the same experience. But, if you go to the guy's account, all you can see are a lot of references. All of them said "would stay again".
In the detailed reference, they wrote a general review with a slight mention of the uneasiness they had. The truth is if you don't know the story, you won't even notice that bit from those references.
I recently read the reference given by my host in Tamil Nadu to another girl about how inappropriate she acted when she was there. Now, as a reply, this traveler was kind of getting into a "fight mode".
So, references are a great way to choose the guest or host but not 100% reliable.
Messaging and requesting to stay
There are two options on Couchsurfing app. If you go to a person's profile, there is a button "Request to stay". There is also an option to message someone. I learned from a mistake that it is easier to get noticed when you send a "Request to stay/host" than messaging. It made sense later to me.
You get a lot of messages on CS app once you get a reference. These messages may or may not have anything to do with travel or hosting or as a guest.
I got into a weird conversation recently, that is when I opened the app after two years. It was from a guy who says he knows the girl I stayed in Tamil Nadu with, but lost her contacts and wants to surprise her for something.
At first, I found his intention as a good idea but I didn't have her current contact since she had already moved away from the place. Even after telling him that I don't have it, he kept messaging me, it almost became very rude and suspicious. So, there was that.
Amongst all these messages, which are mostly not even opened, it is easy to get ignored. So, if you are really looking for a place to stay, use the "request to stay" button and send a clear message.
Filters
There is an option to make a "Public trip" where you post about the travel dates to a particular area with a short description. Hosts in that region can offer to host you from there. But, if you don't like to make a public post, you'll be searching for the hosts in that area.
The search results show people who are active recently and have some references on the first page. Like when I joined, my profile was not even visible in the first pages. So, either really scroll down if you don't find someone appealing or use the filters. I've found this to be a useful tool.
That was it. Those are my firsts at Couchsurfing. My experience both times was really great. I met 3 amazing people who shared a lot of things that were helpful in different situations. But, I never wanted to do that for a longer trip. So, I took signed up for a research project which was a job position to save up. Little did I know arrears can sometimes just stay in papers!
Have you ever used the app and how was your experience so far? Any tips to share?

---
Posted from my blog with SteemPress : https://elsaenroute.com/the-first-time-couchsurfing-experiences/
---