I had mentioned TANTEA, a small tea shop we found in the first blog from Coonoor saying this place needs a separate blog to write about it. This blog is about two such places in Coonoor which were our favourites to spend time over a tea or coffee with great view of nature.
TANTEA was this small tea stall we found during a casual walk in Coonoor. Soon enough it became one of our landmark and familiar place to have a tea. But, more than the tea it was the view of the valley from this small stall that made us come back everytime.
Otherwise a favourite smoke arena of the local students and youngsters, TANTEA stall has these chairs that face the valley which is a tea plantation and on the other side it is the road that goes down to another part of the town.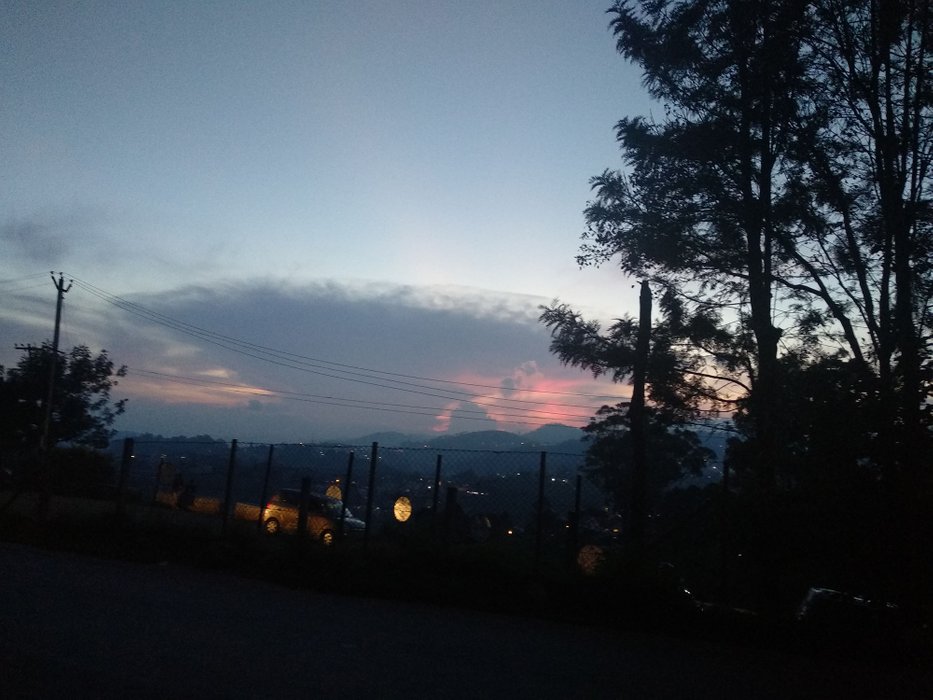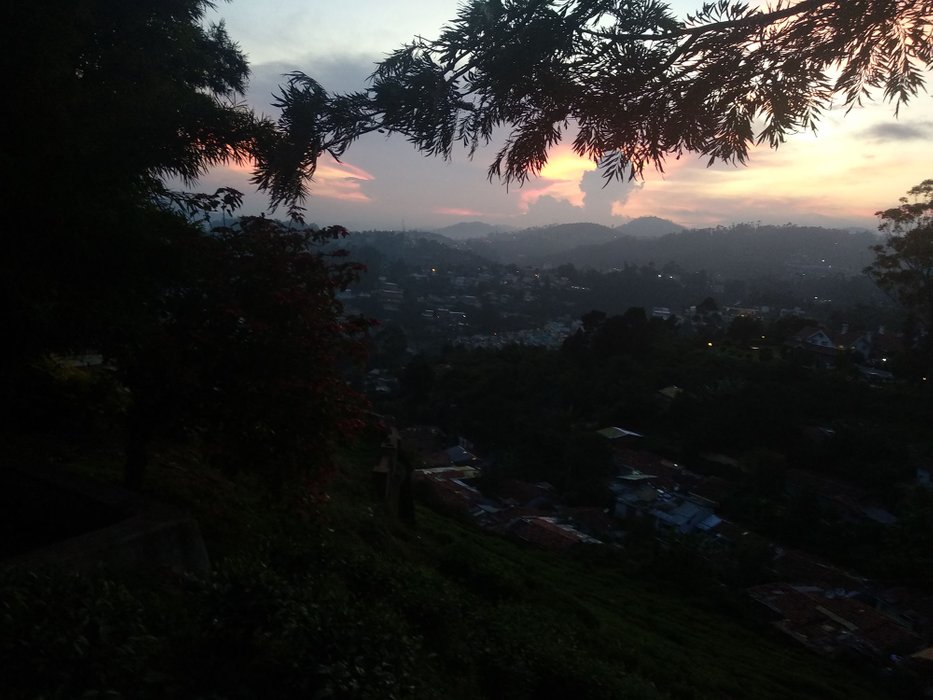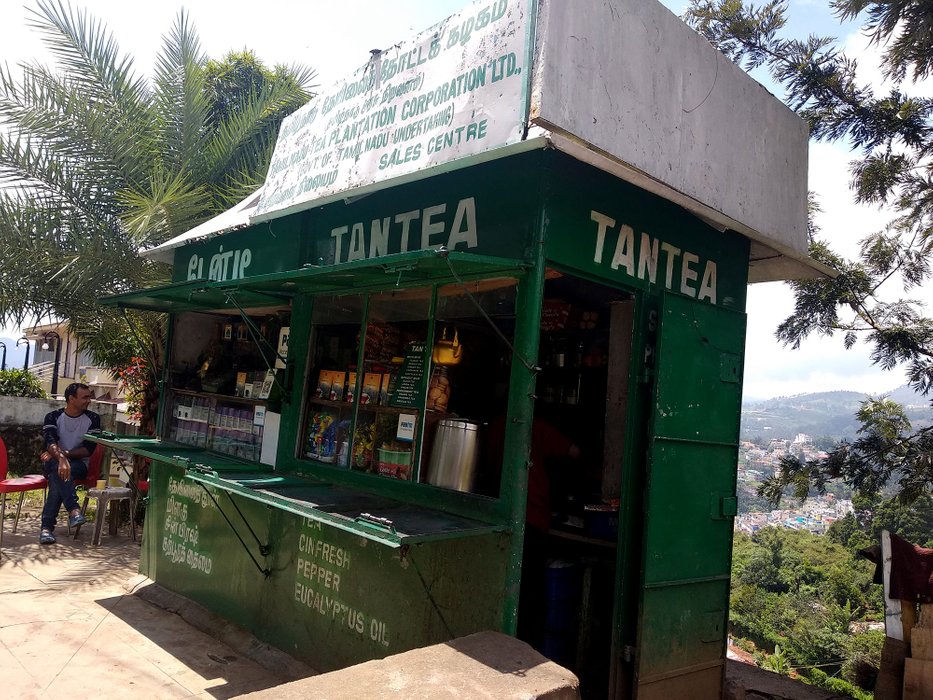 TANTEA is the short form for Tamil Nadu tea plantation corporation, which is run by the government. But, later on during one of our trips in Coonoor, I was told this is a firm that is given for the people from Sri Lanka who remained here after partition.
They have a small list of tea options available with and without milk. Close to the tea stall is their office and they have tea plantations in the same area. Visiting there everyday, I have now tried all of their tea options without milk, the ones which were available.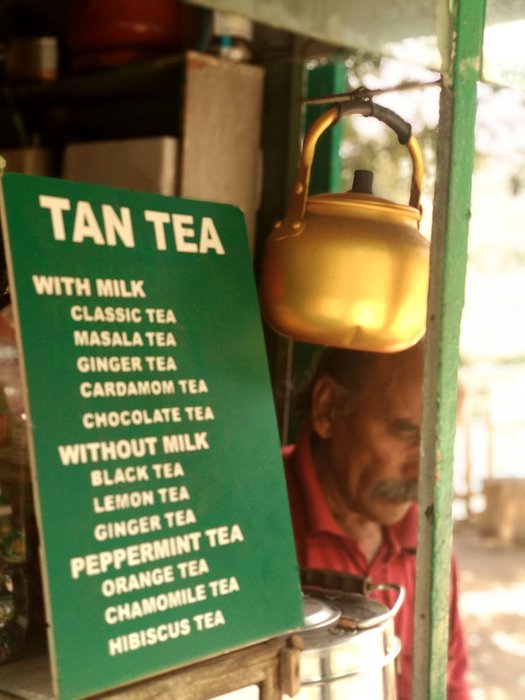 The very first day, it was me and Chi who went there to have a tea and we had a peppermint tea, which is one of their highlights and an Orange tea. I loved my Orange tea and the pepper mint was good too.
We also tried the cookies from there to go with the tea but those were not the best. There are many other small packets of snacks available. The only one I tried later is the roasted cashew nuts.
In the coming days, TANTEA became our first stop before going to places closer to that area. So, we tried black tea, hibiscus tea, lemon tea and had another black tea. I liked black tea with a little sugar and the rest without sugar.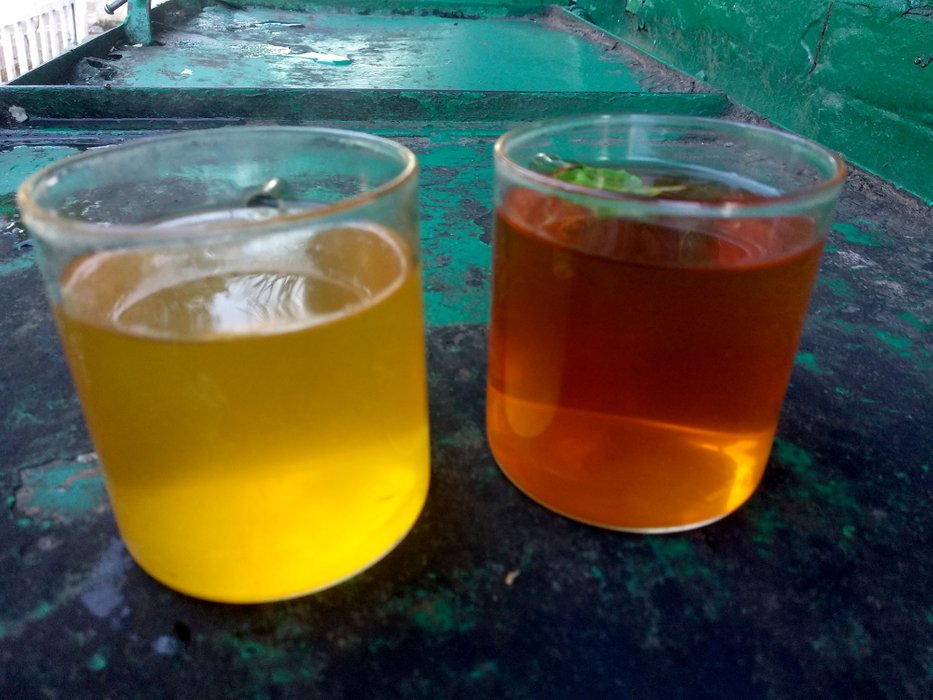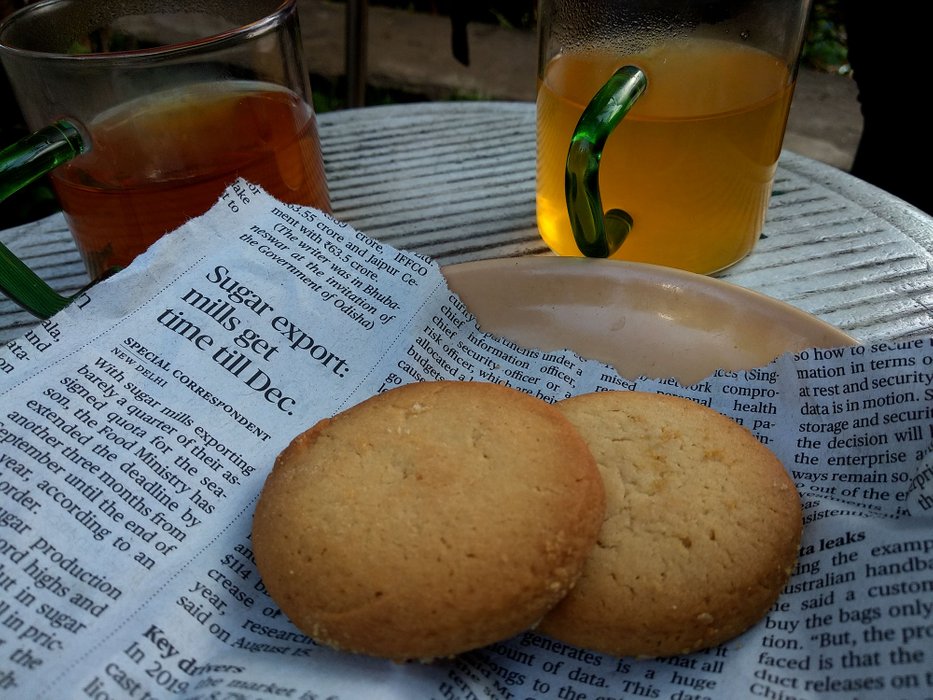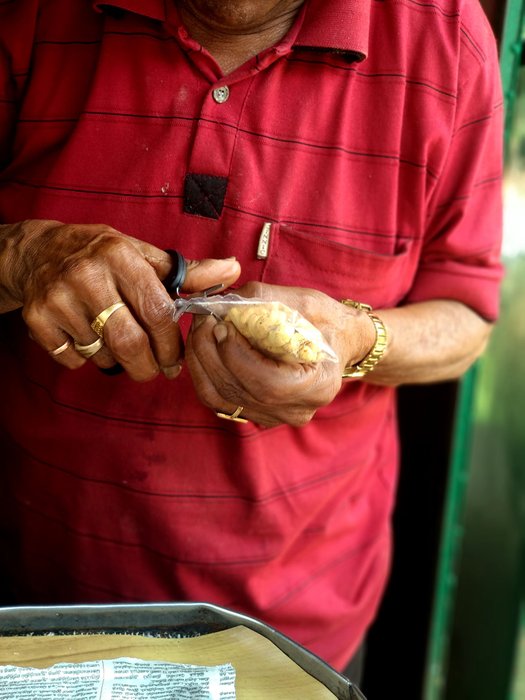 Hibiscus tea, even though I had heard about it many times this is the one time I tried and remember the taste. Not just the taste, who can not love this deep red colour of this freshly brewed tea?!
It was not just the red coloured hibiscus tea that make me not forget the day I bought it. It was already late in the evening and I went to have a tea alone from TANTEA. It took more tan 15 minutes for the tea to be made and it started to get dark.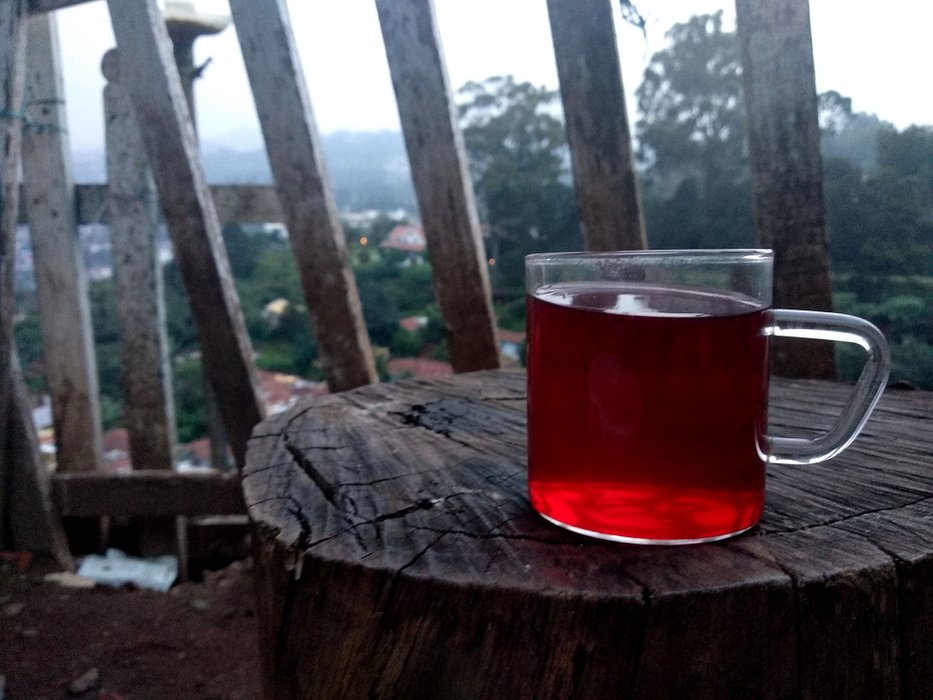 TANTEA is situated at the edge of two turnings, one which continues as a road deep down and the other goes in the direction of SIM's park, which is a large botanical garden.
Me, being alone and walking back was a little concerned. So, I was talking to the shopkeeper about how it is to go back alone and stuff. He, in a very cool way said, "it is pretty safe if you are thinking about the humans. But I have seen a leopard here, right in front of my shop few months back. But, its okay, you can walk back, not a problem. Just don't wait longer when it gets dark. We heard a bison coming into the village."
If you have read my blog from Asurankundu forest, you might know how brave I am when it comes to animals or the thought of wild animals. And here he is, explaining how it is easy for animals come in those roads after the turnings.
The walk back to the hostel that day was pretty daunting. On one side there are these huge colonial era buildings and the other side with huge trees, fog and flowers. Perfect combination for a horror movie where both ghosts and wild animals can come alive.
Thankfully nothing dangerous happened and I will always remember this hibiscus tea because after telling me about the whole stories, it took a decent amount of time for the tea to brew and to drink the very hot tea.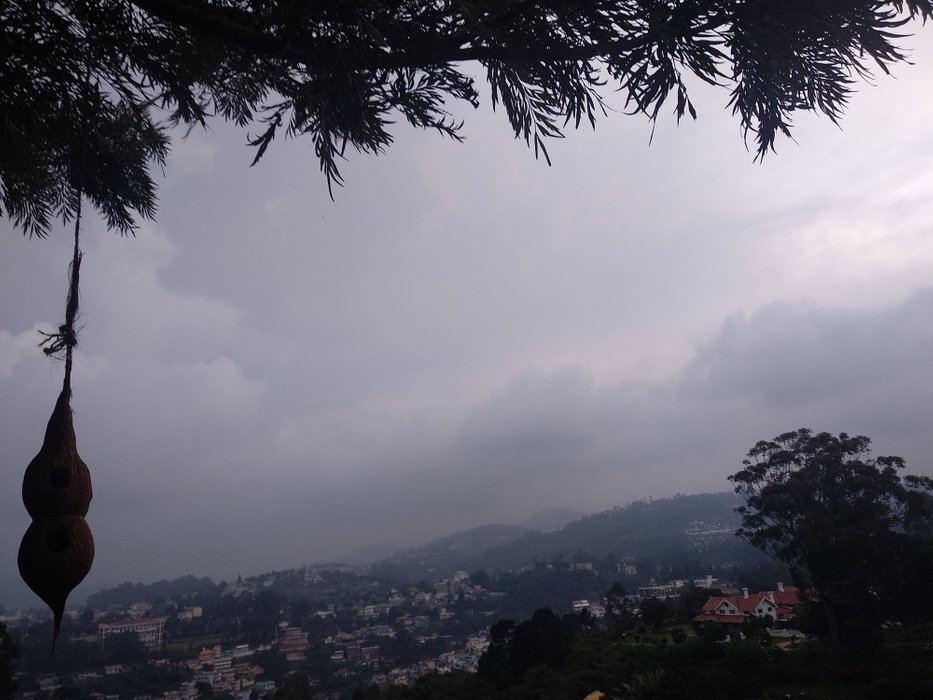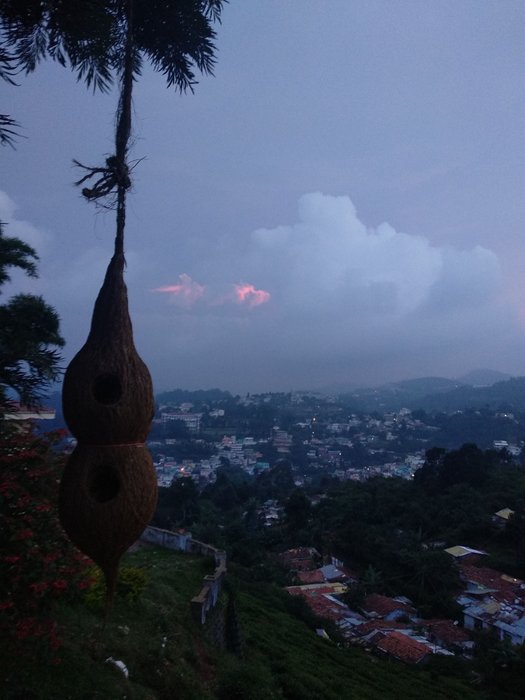 There is something else that makes this tea stall special. Like I mentioned, it is a place with great view of the valley. Nilgiris, which is the district that includes these mountain ranges literally means blue-valley..
The first picture is taken on an evening when there was fog moving fast in the valley. The picture below that is taken on another day when the clouds had this pastel blue colour.
I don't think the picture does any justice to the real colour of the cloud, but it was one of the beautiful sights I have ever seen, such was the colour. One of the best things one can do in TANTEA stall is to sit on one of those wooden cuttings, which is used as chairs and enjoy the view.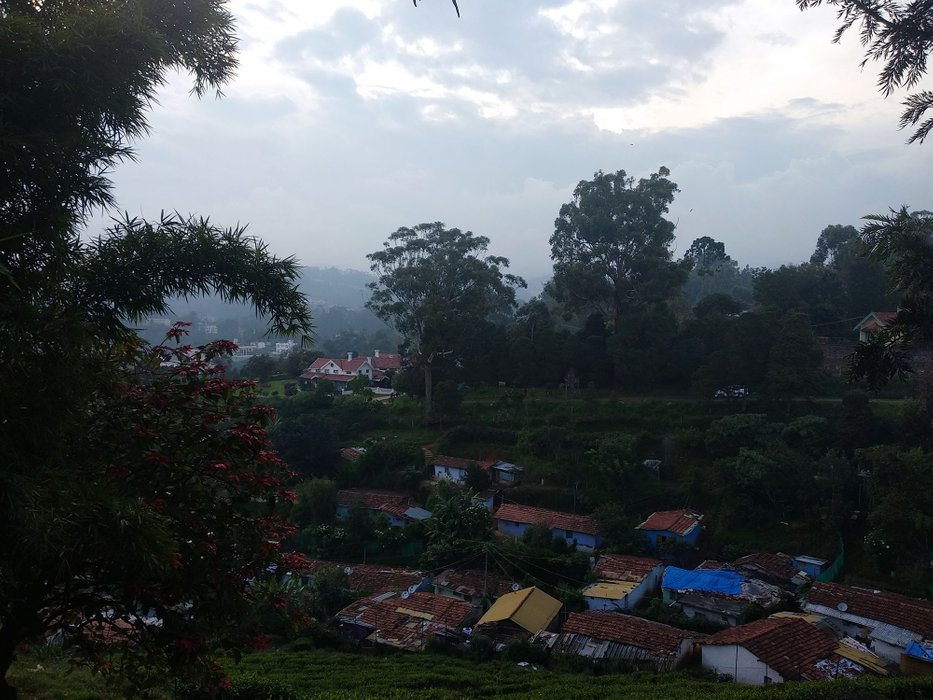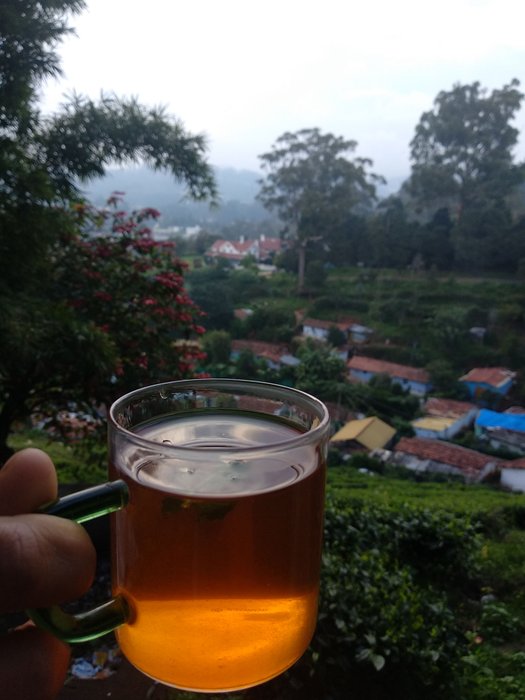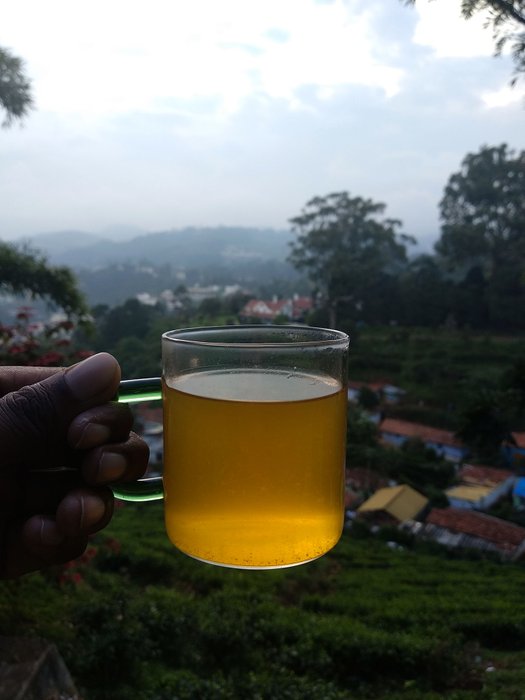 There are also these details about the shop that made us fall in love with the TANTEA tea stall. Its dark green painted metal frame, fairy lights in the evening, the golden tea pot that was hanging, the hanging nest, the old telephone and other little aesthetics and the list goes on.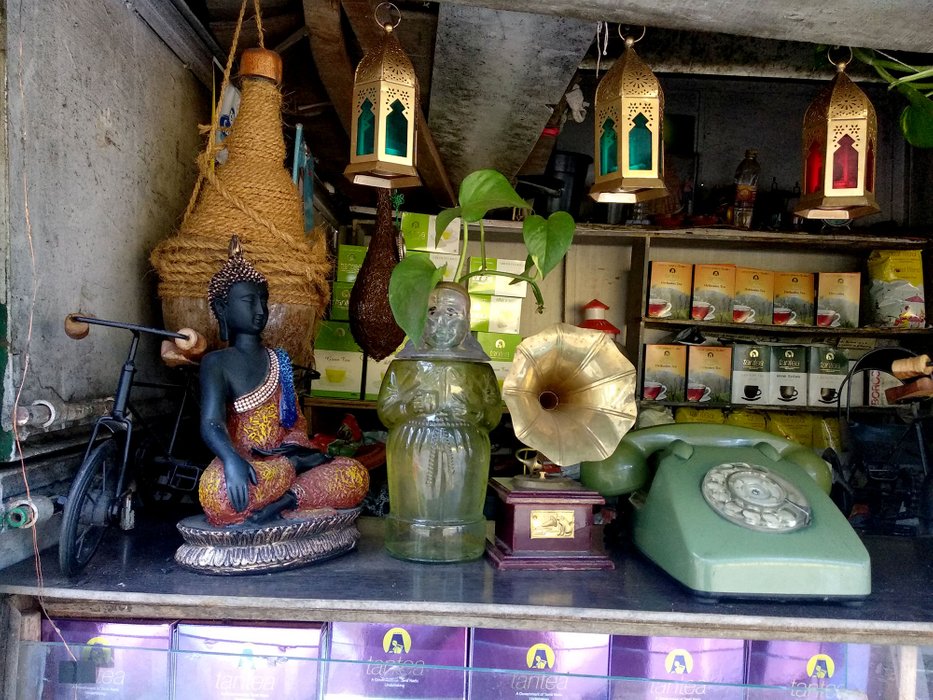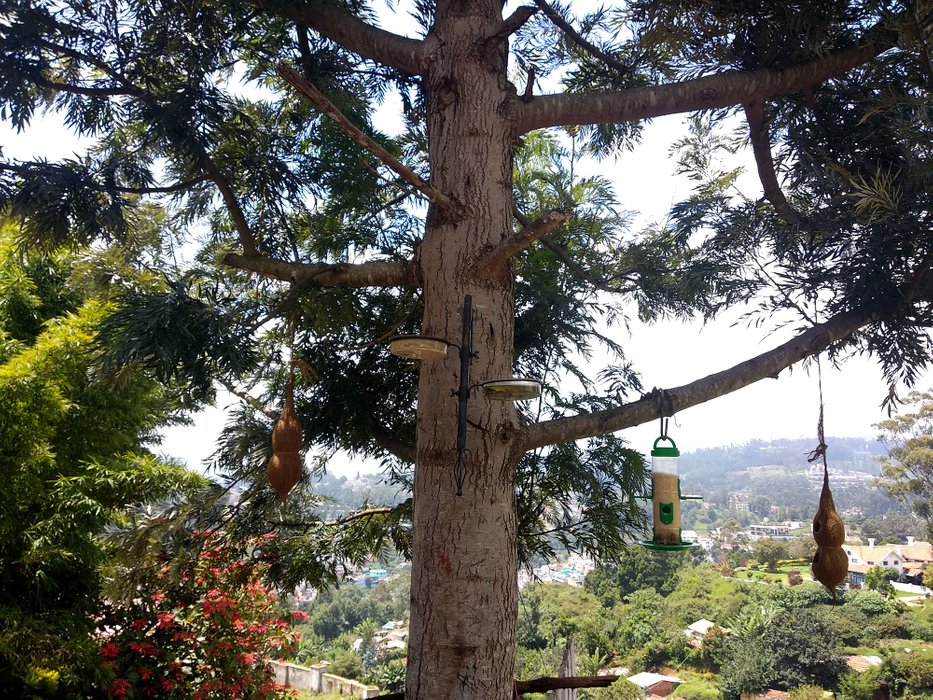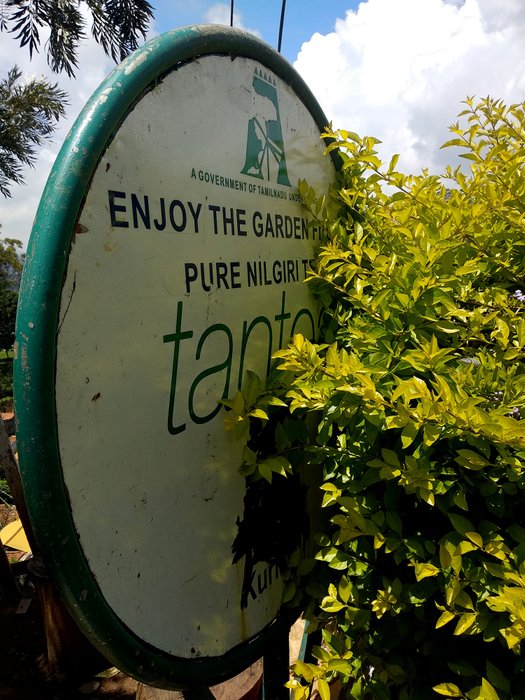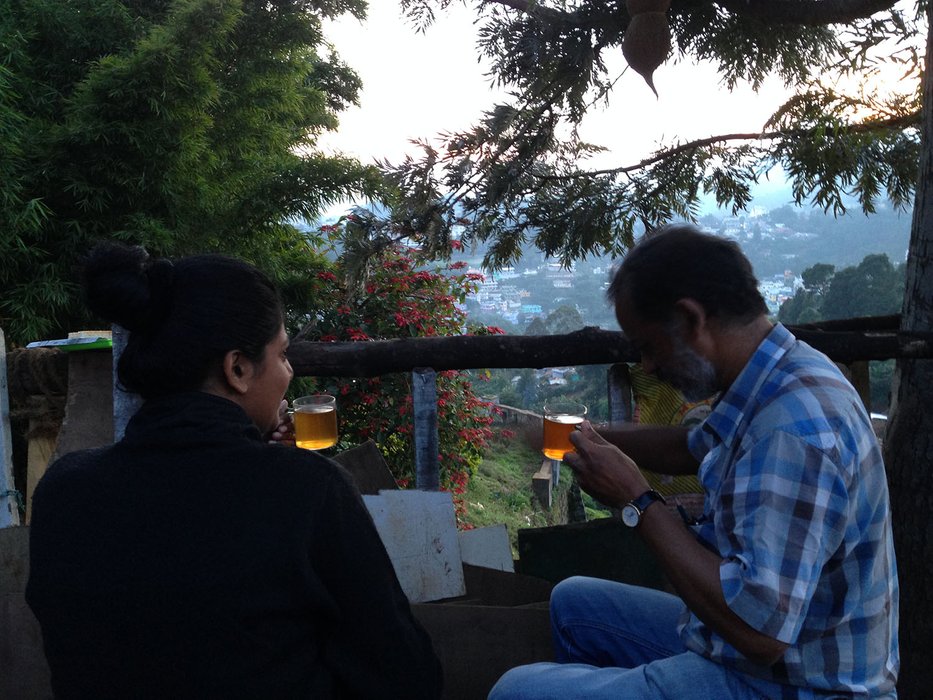 It became our favourite place that later on we choose this place to have a serious discussion with a very well reputed person. When you are Coonoor, I recommend you visit the place and give their tea a try. Not just that you won't regret it, it is as cheap as it can get.
Finding A Gorgeous Place And A Coffee Shop
It was such one day where we were walking and came across this place that looked so green and beautiful. Walking further down the road, we saw this small house like place and then this name board.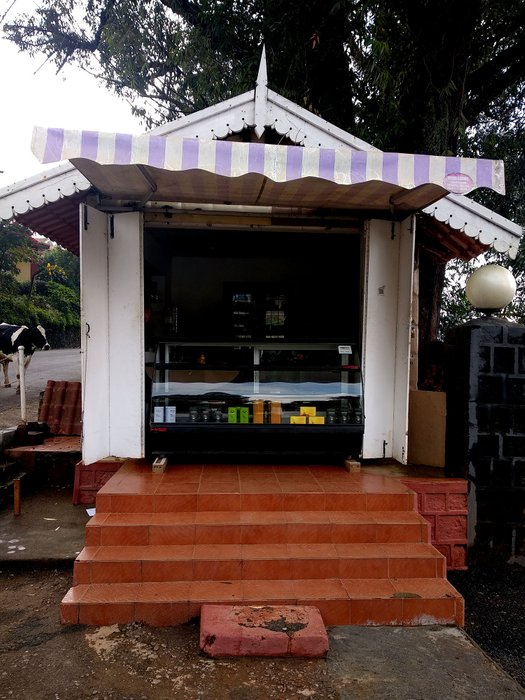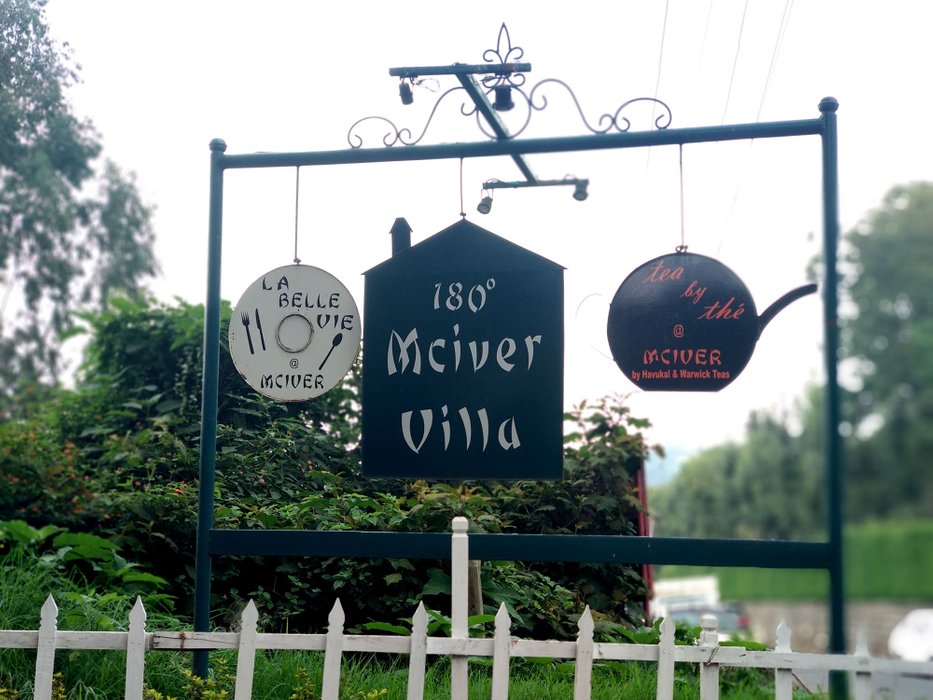 It was the entrance to a resort which was really pretty and flowers... there were sunflowers! I love them and it was the first time I saw sunflower growing freely in the nature. I can't express how happy I was finding those bunch of flowers!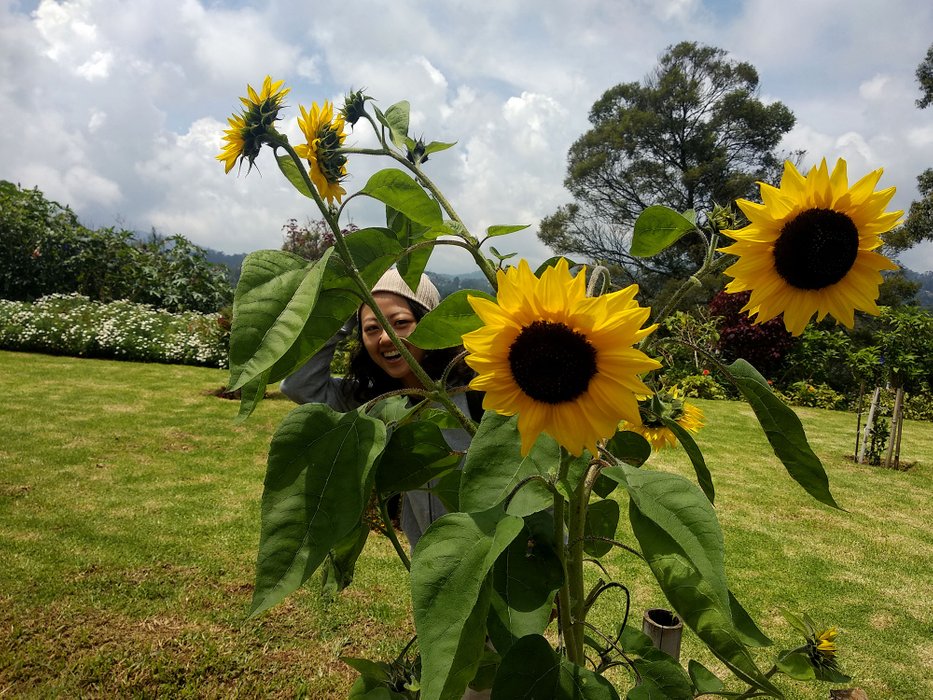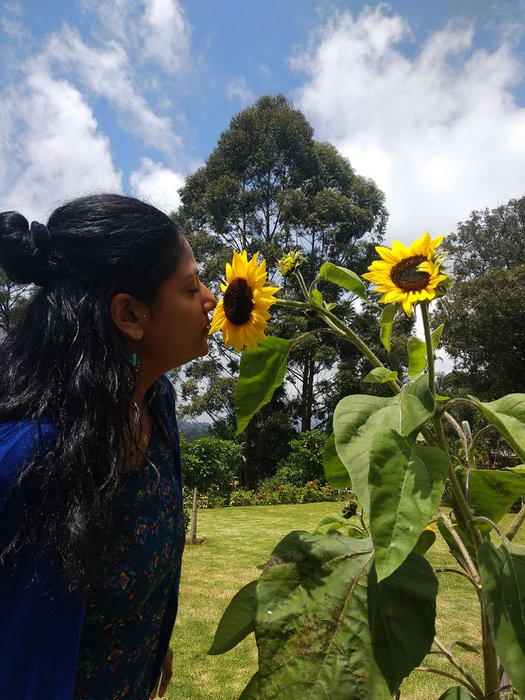 We found this cafe just inside the gates of the resort and it was closed. But they had this table and chairs outside facing a valley which was the perfect place to sit and, well just sit there and that is more than enough to have a good time. But, I really wanted to sit there and read my favourite book.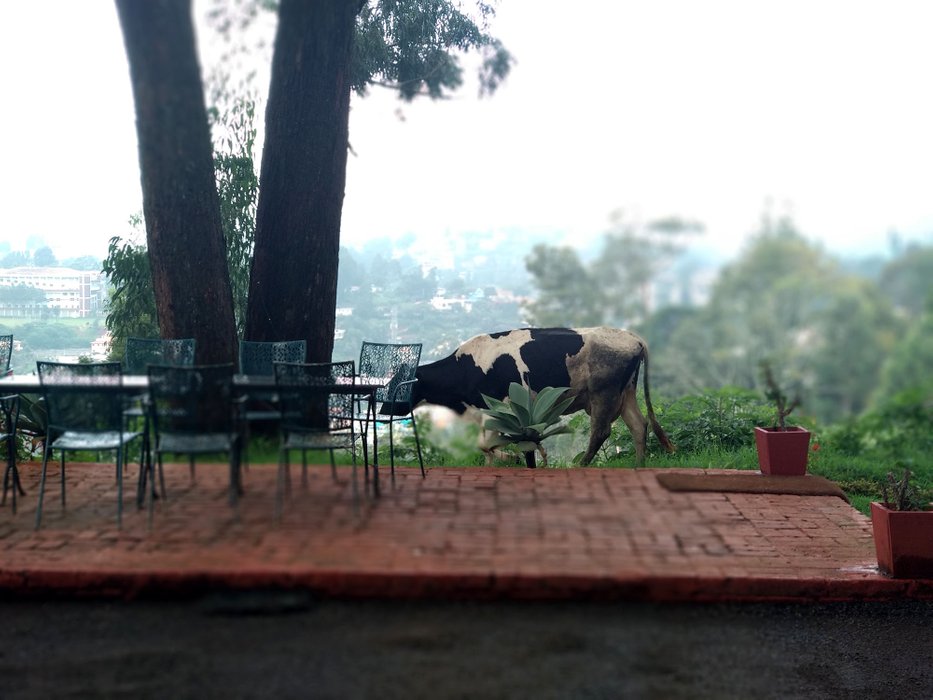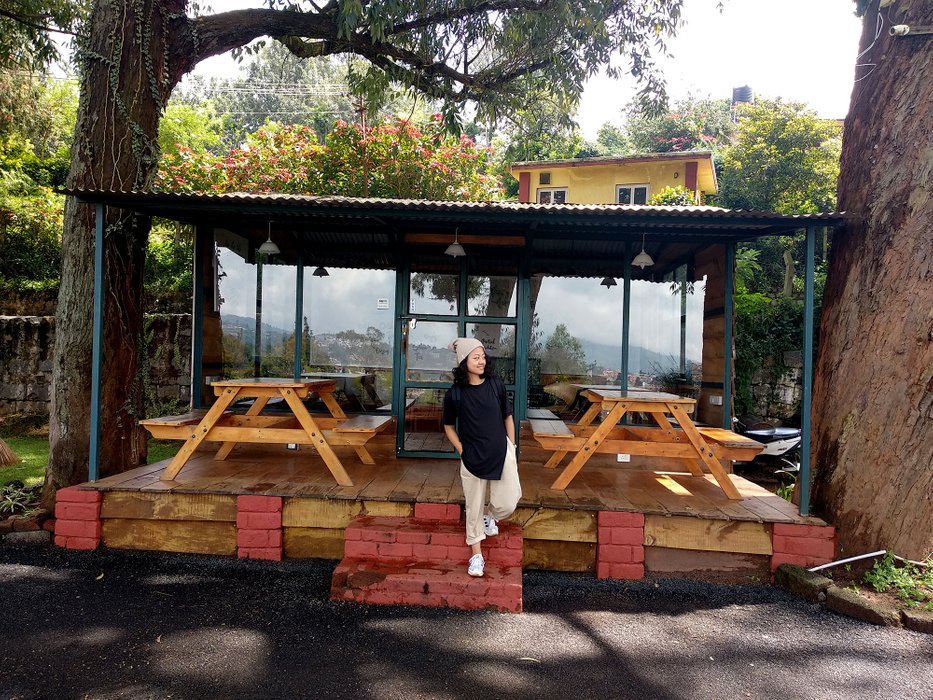 So, the next day, we packed our laptops and went there again. This time we ordered coffee from the small cafe that we saw at the entrance and spent our whole morning working there inside the cafe. We were the only once there too!
The cafe has a great ambiance with the seating and the plants. I was in love with this ivy that grew on one of the tree trunks. The colour of it was so different soothing, it had a special kind of perfection to it!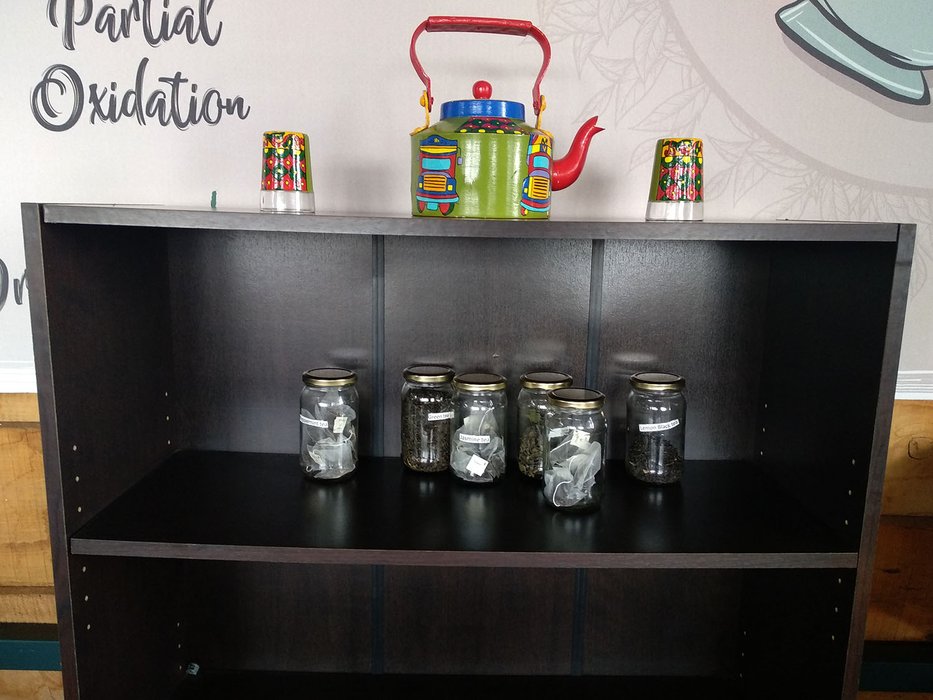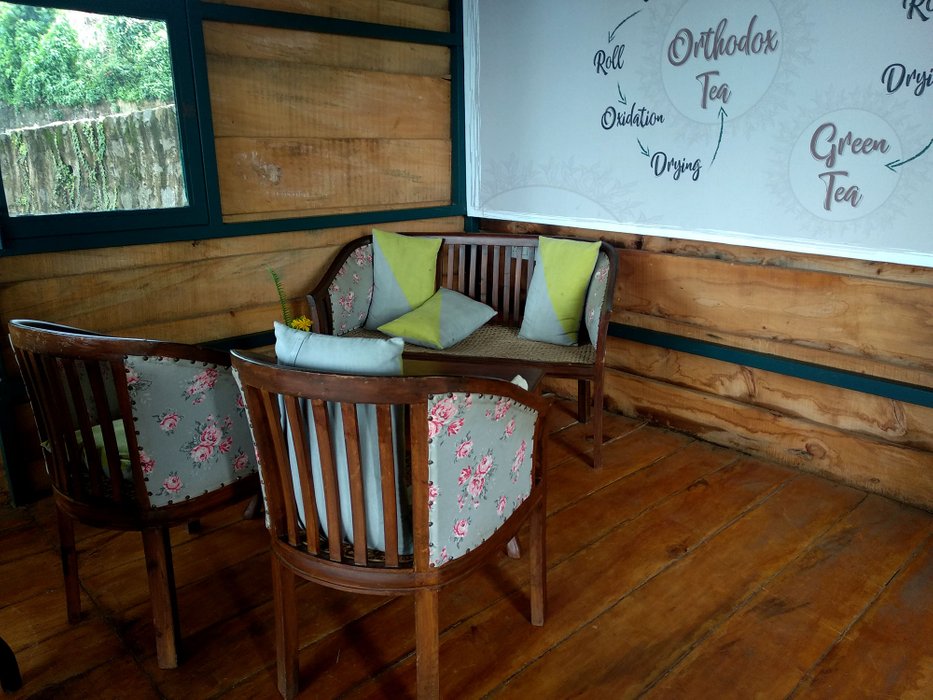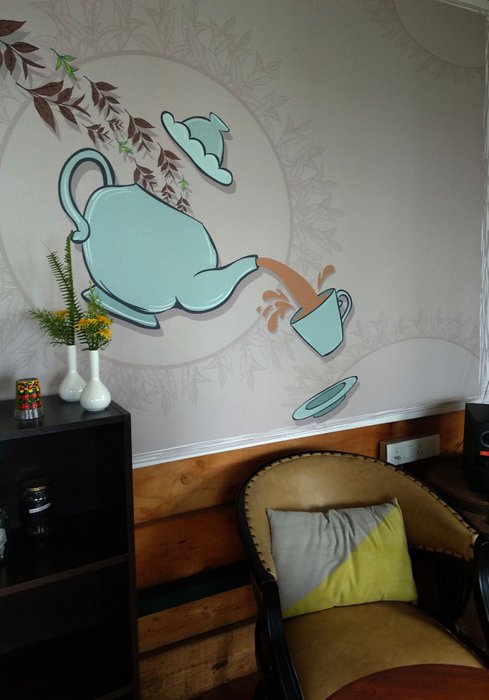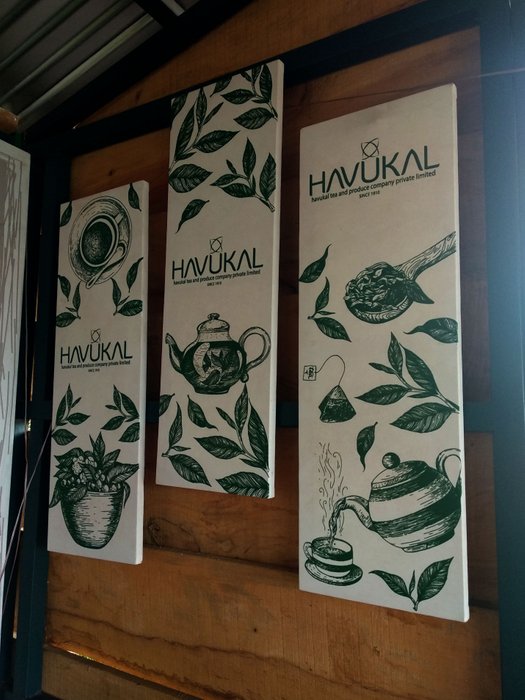 The coffee was god enough to keep us strong throughout the morning in the middle of such a pleasant weather. I think this resort is one of the best in Coonoor for its old building and aesthetics.
Th huge lawns and flowers added the beauty to the whole place. Even the dried flowers that were removed from there was great. I love visiting places and meeting people for whom these things are very normal!
But for us, the place, resort, the view, the wind that carried the clouds were all super exciting.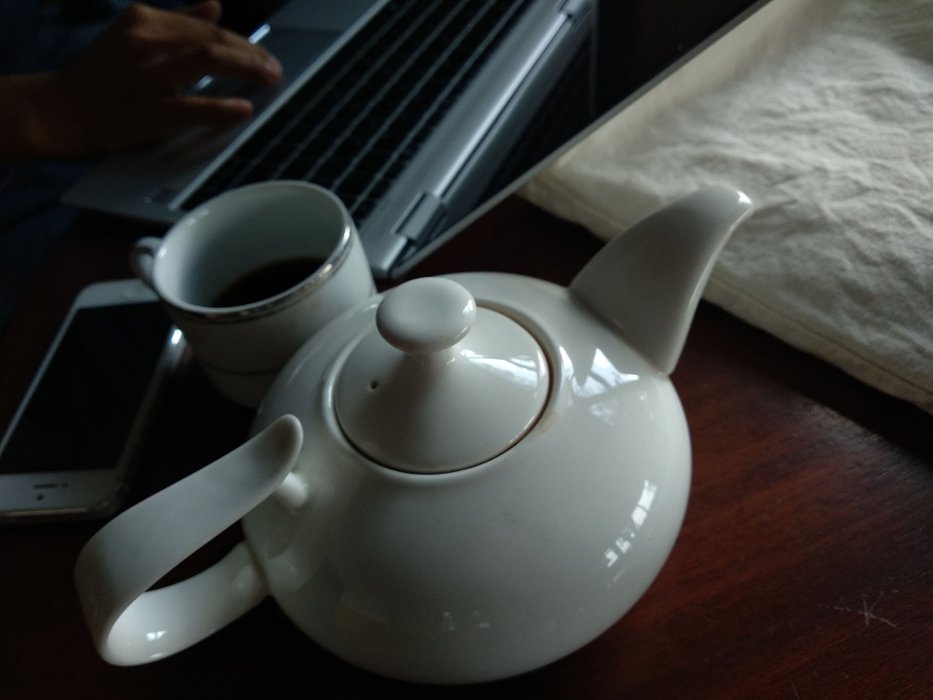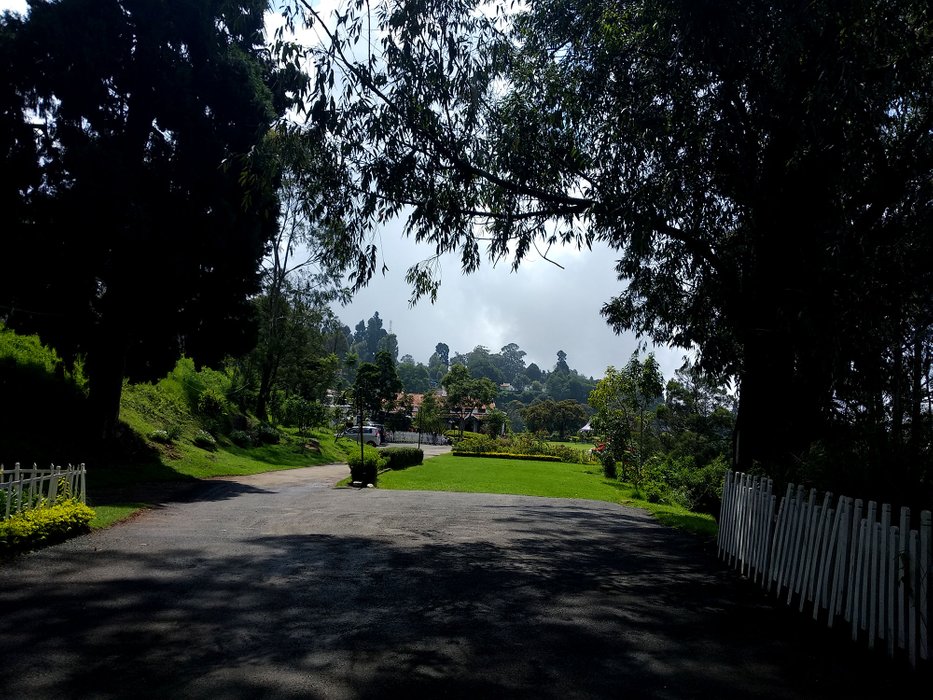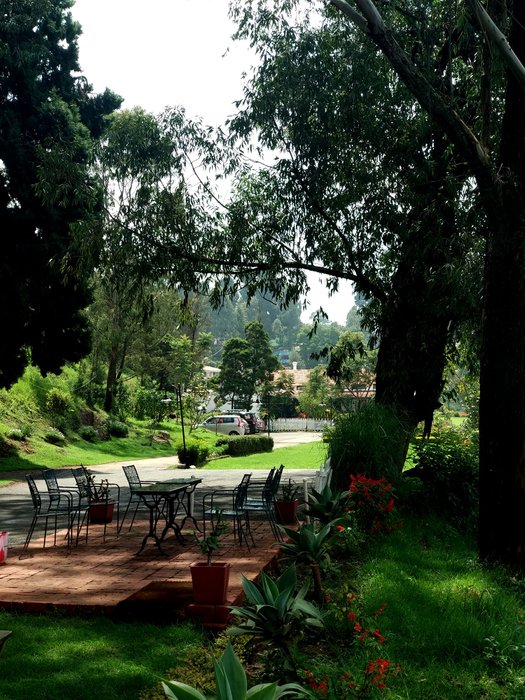 With the boom of Instagram, there is a high demand for "cute corners" for those perfect portraits. I particularly love the pastel colours in the ackground. There was this wash room outside the resort which was like that. Not actually, I should write: even the old washrooms here looked so pretty!
And the cadbury cow who added a little more contrast to the scene.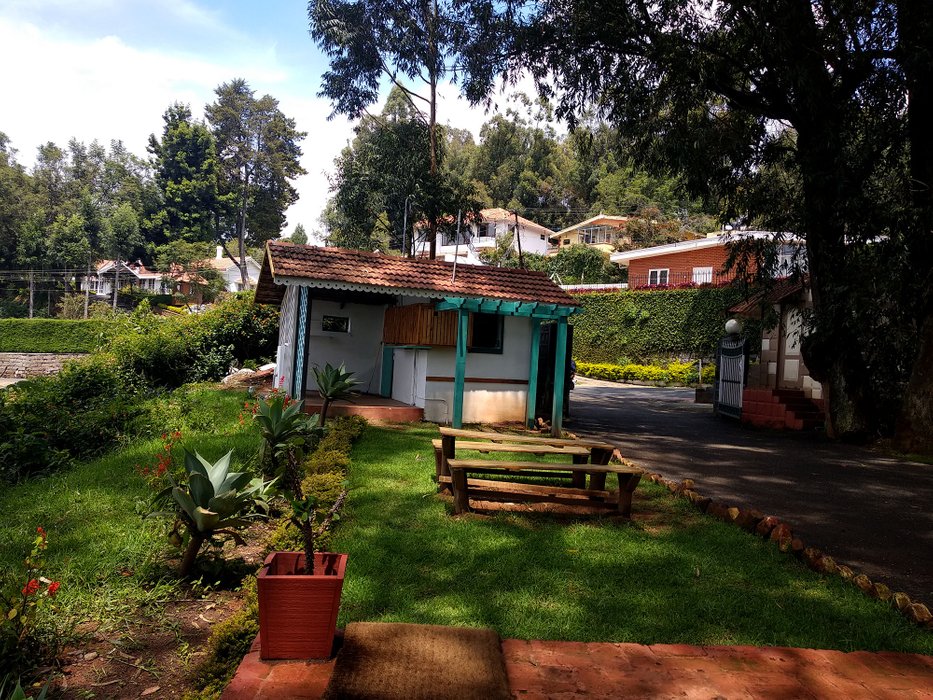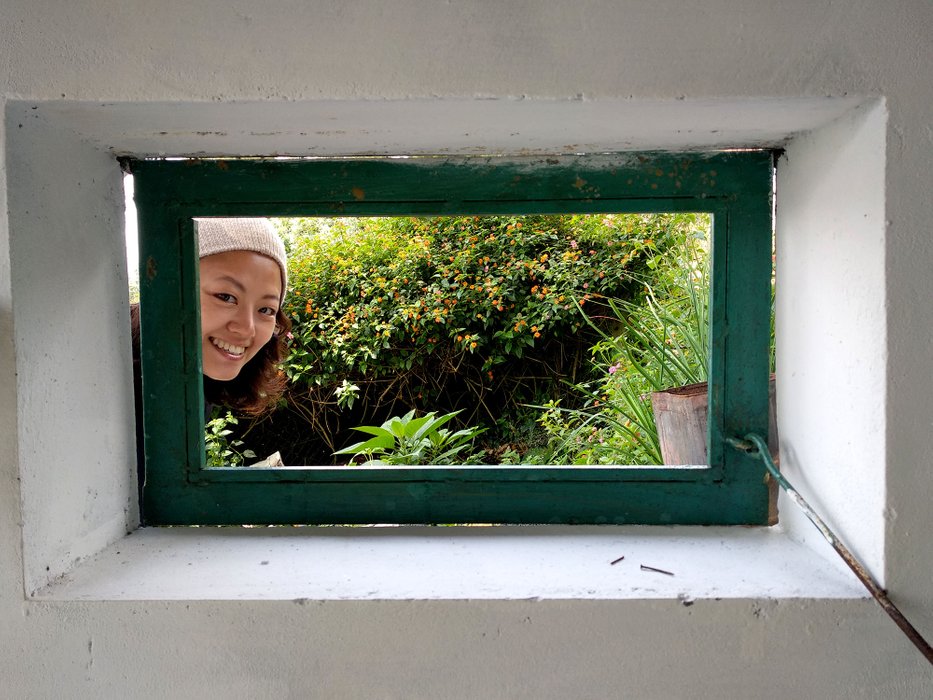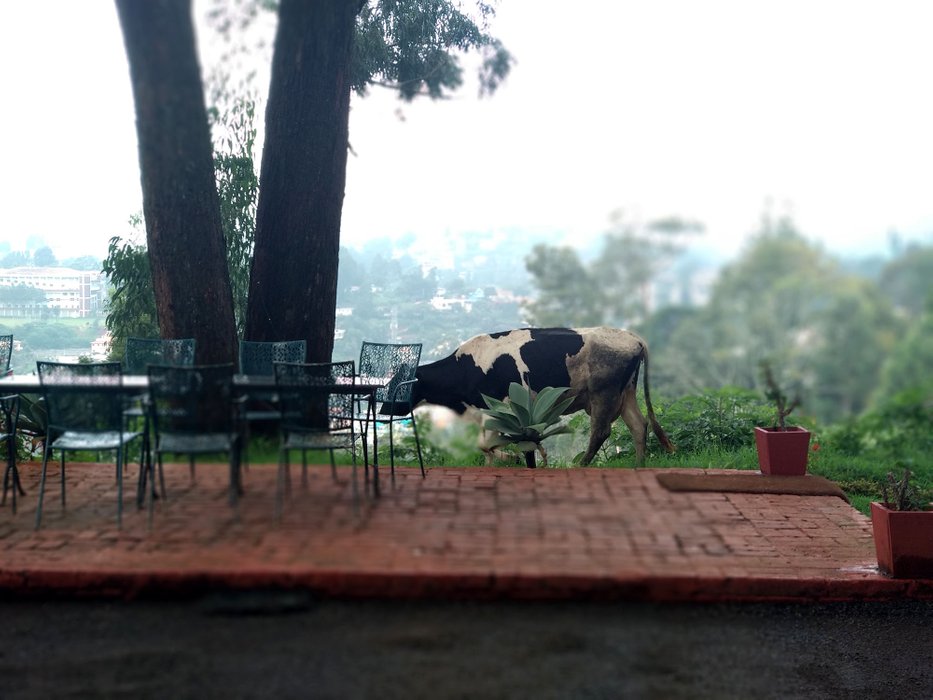 They also had some snacks in the cafe but we were hungry for a proper meal and the sleep had slowly started to creep in and we left the cafe. But, it was one another place we found to relax in Coonoor.
Both TANTEA and The Mciver cafe were very different but both of them were our favourites in Coonoor.