Spain will open its borders to countries in the European Union's Schengen area on June 21, except for Portugal where the border will open on July 1 as previously announced, Spanish media including El Pais newspaper and Ser radio station reported.
Spain officially opens it's borders to other EU citizens, except Portugal on June 21st 2020!
We've been able to go outside with protective measures for a couple of weeks now and it's great to finally be able to go to terrace restaurants and enjoy some good meals. It was one of those I highly missed when in lock-down so you can be sure I was super excited to have this freedom back. Clearly, alot of other people couldn't wait to do the same.
Only restaurants that have terraces/ outside space can operate, but still, better than nothing at all.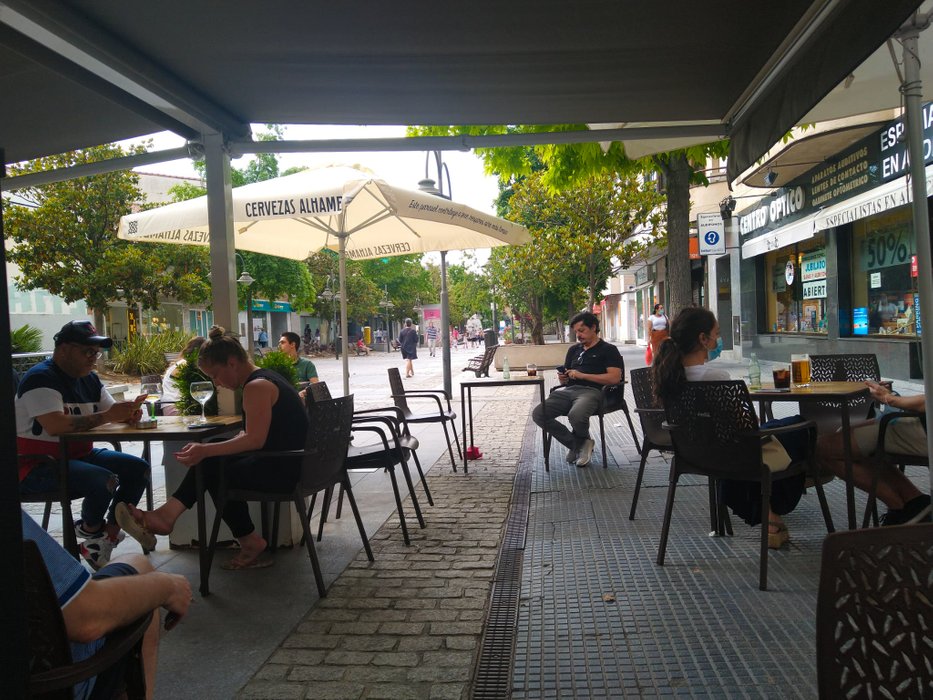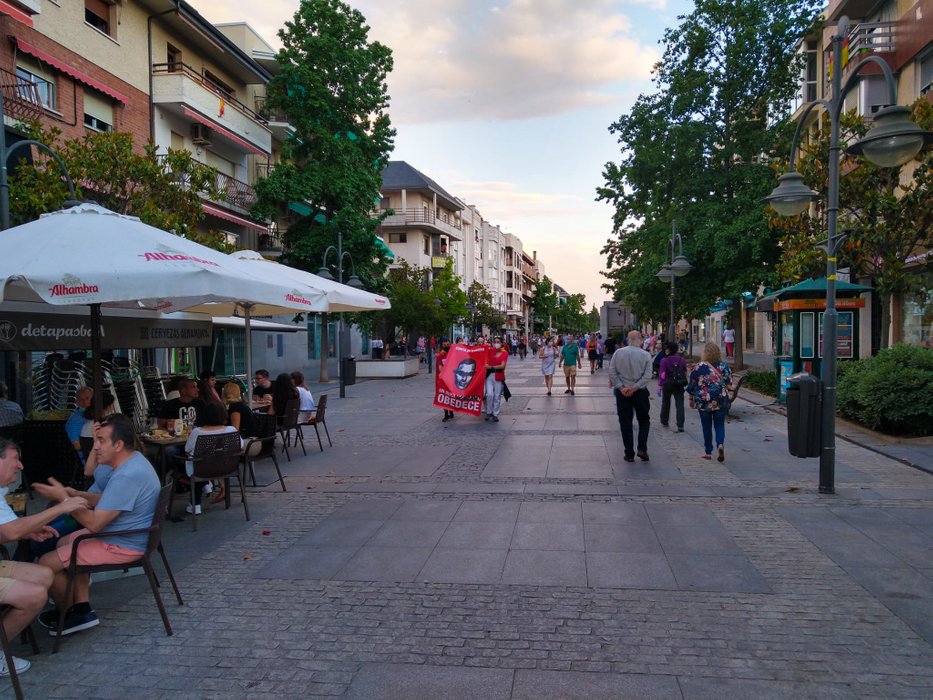 While out, I spotted this group of people who were urging people to obey the rules of social distancing and taking preventative measures to avoid further spread of COVID-19.
I think it's great given the impact this pandemic has had on Spain.
 The Spanish government had previously said it would allow foreign tourists to enter Spain on July 1 without self-quarantining, apart from the Balearic Islands which could start receiving tourists on Monday as part of a test program.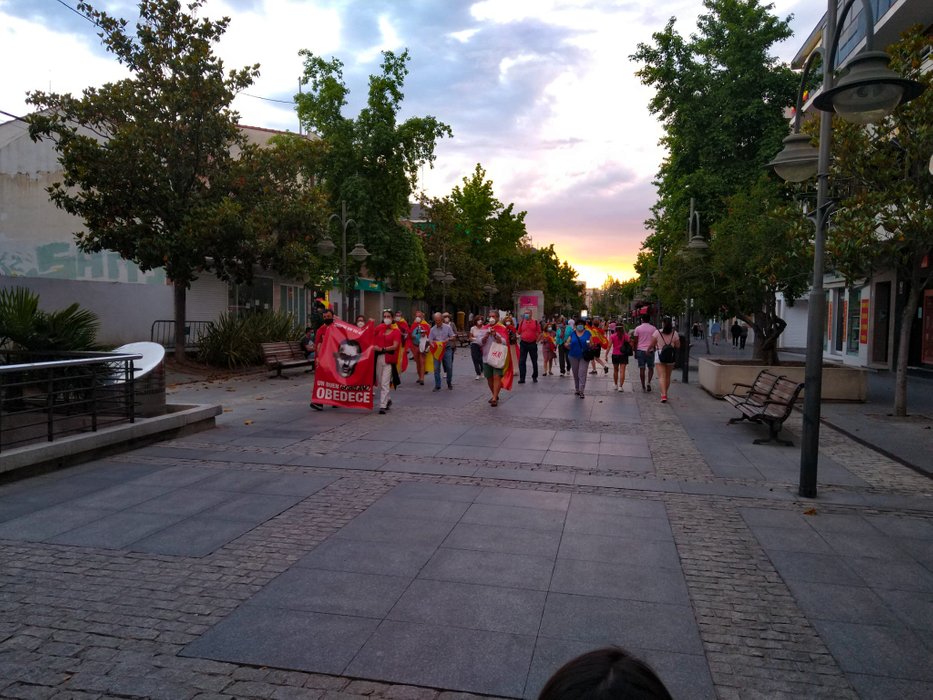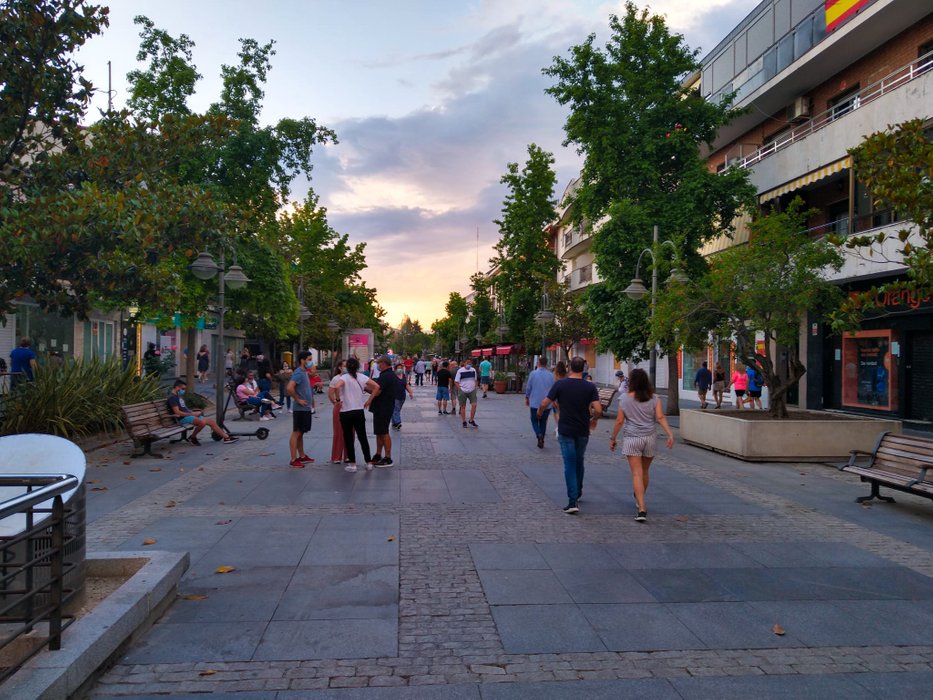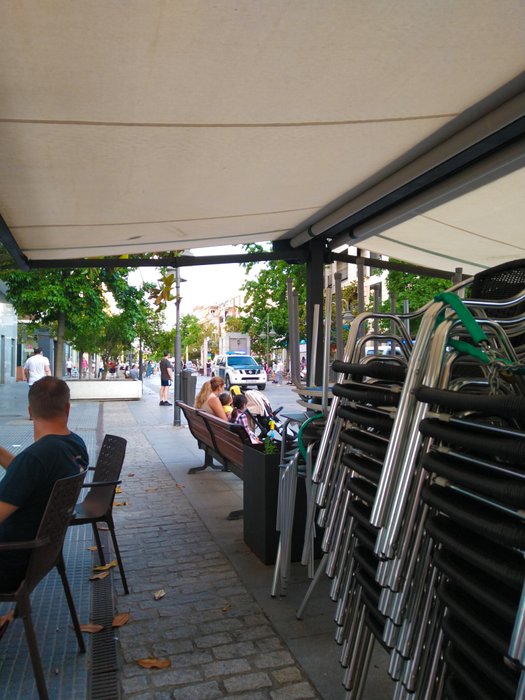 The tourism industry is really struggling here I guess, and they are probably trying to have everything running back this summer since Spain is heavily dependent on tourism for it's economy.
All in all, hoping for the best for everyone, in all the parts of the world.
Hope you guys are taking care of yourselves and having a great time despite the hard times we are experiencing together.
CHEERS!
SEE YOU ON THE NEXT POST!!
Digital lifestyle enthusiast, blockchain & crypto believer. Automatically gets a long with people who have a great sense of humor, So YES to memes!
Foodie| Travel | Lifestyle | Wine Lover & anything in between.
Welcome to my Dripping honeycomb! ;)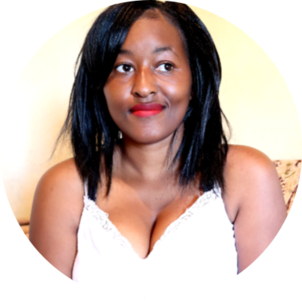 Also, Catch Me on;