Ah, another day! Another round of fun sights!
The night before it snowed lightly again.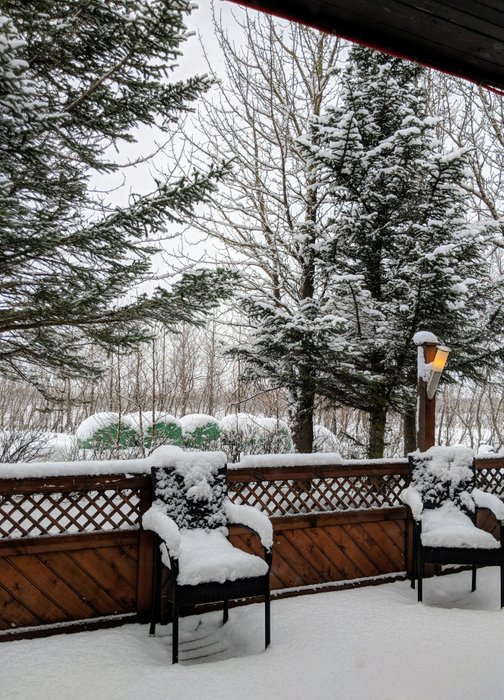 This is the view outside the kitchen window. There was a frozen pigeon lying belly up outside as well, but I'll spare you the view (I didn't take a photo of it).
As we packed up the snow was falling lightly again. It was fun to catch the snowflakes, especially in this next one.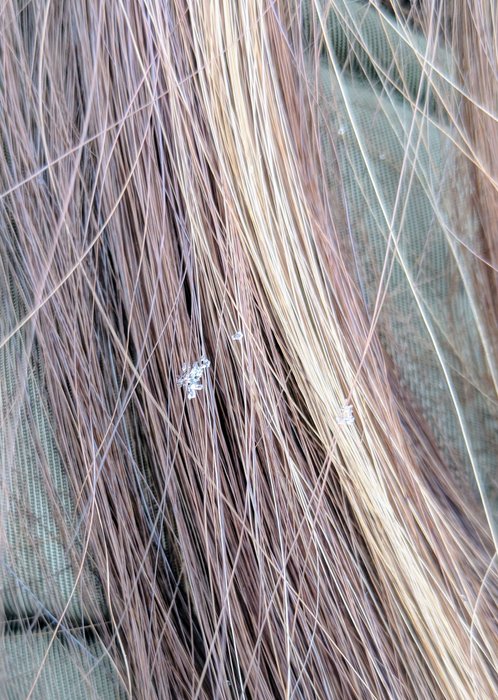 And off we drove! Where we would go, I did not know! Because I was just happily tagging along.
The previous day we had been seeing many horses around the area, and there was a spot right next to several of them and we were excited to go meet them.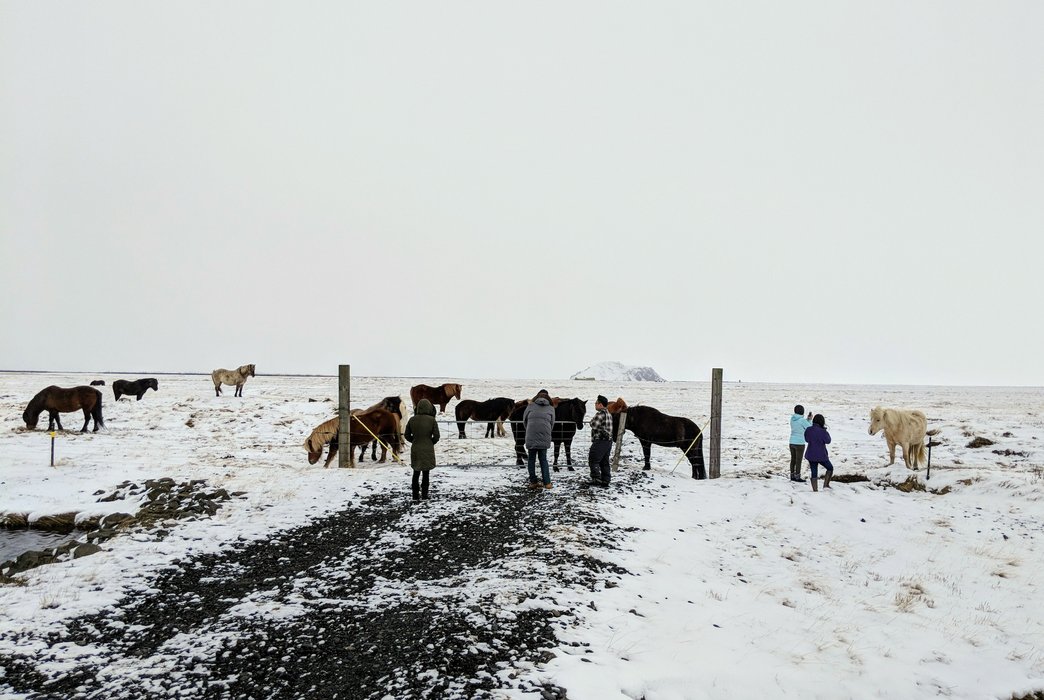 Well I wasn't too excited about it but it was fun to capture their excitement. I will admit they are quite beautiful though. And hardy to just be chilling like this in the snow all day.
Shortly after, we made it to the waterfall. This one is called Seljalandsfoss.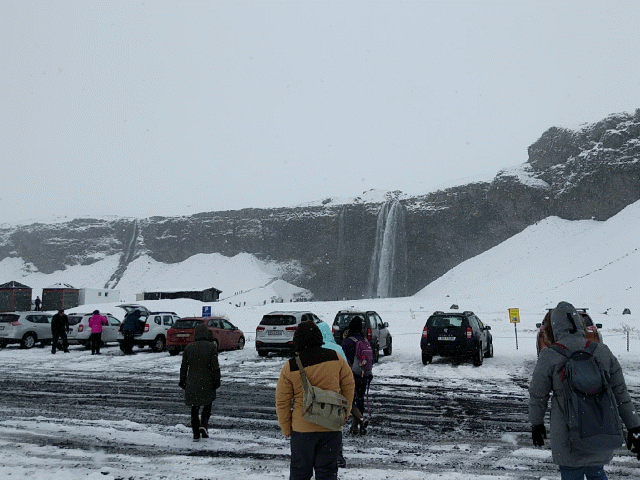 This is the view from the parking lot. There are many cars and even tour buses, a very popular spot, like the first falls we visited.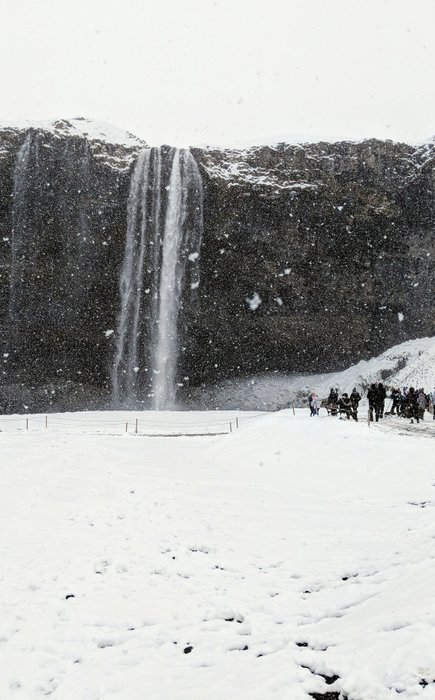 A slightly colorized view as we walk closer to the falls. In the next few
The next few will be animated and show the falls at different angles.
I really like how the snow and the water are falling together.
Falling to the bottom and misting the place up. And look at the tiny side sibling waterfalls!
From the side. There's a path that goes to the back of the falls but we opted not to, and just enjoyed the view from the outside.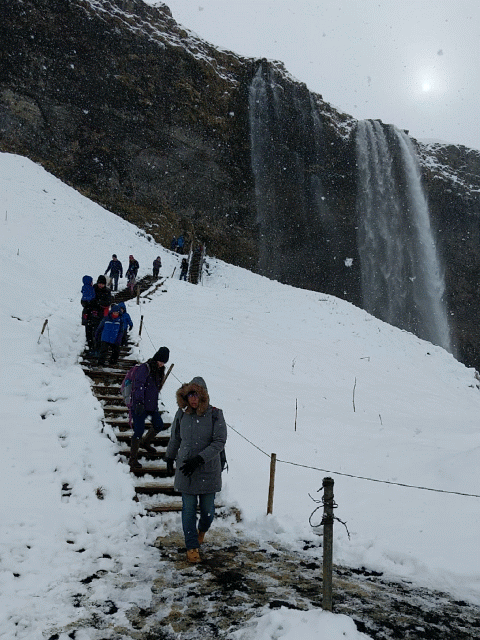 That last shot was taken from the top of these treacherous stairs. After we carefully walked down I took a shot of the stairs with the falls. Luckily none of us slipped.
Before we left we walked a bit to the side, and found a smaller waterfall, drawing much less of a crowd, but still magical.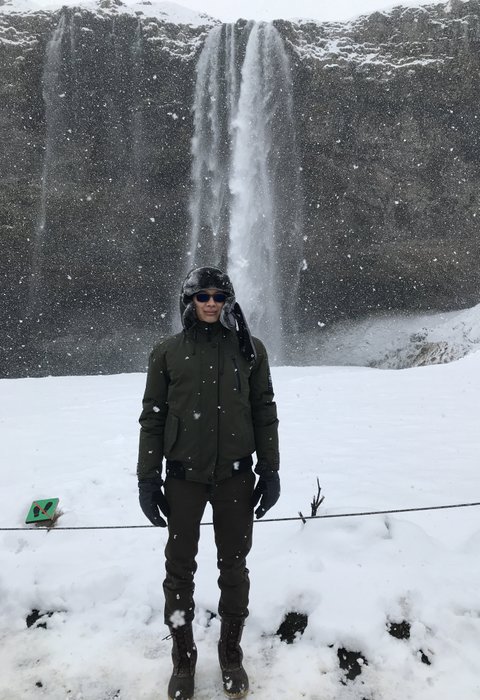 And that's me with the waterfall, with a goodbye photo. I'm not sure what expression I have there.
But the cold feel of these photos reminded me that we saw some folks wearing spring dresses taking photos here. I suppose that would make for some fun pictures though. Brrrrr!
Anyway, that's it for now. Until next time! Another waterfall coming up!
---
Click the banners to learn more about each community!
---