From the comfort of our home, let's take a wee tour around Inverness, Loch Ness and Fort Augustus!
Let us start at Loch Ness, the famous home of... Nessie. Chances are, if you watch this video in its entirety, you won't see Nessie! if you go down to Loch Ness and spend a year gazing vigilantly into the Loch then chances are you won't see Nessie at all but end up freezing in the bitter cold. Maybe Nessie has gone on holiday, maybe she has been abducted by aliens or maybe she has moved to a different home.
Loch Ness is a wee bit south of Inverness, Scotland ( near the 'hat' of Scotland) According to : Visit Inverness (https://www.visitinvernesslochness.com/blog/where-is-loch-ness/) Loch Ness is "580 miles away from London, 460 miles from Birmingham, 380 miles from Manchester, 290 miles from Newcastle, 180 miles from Glasgow and 170 miles from Edinburgh." And yes, I am a rebel for using Imperial measurements!
The Loch itself is a large (23 mile) deep freshwater lake (Loch is Gaelic for Lake). It opens up into the River Ness where I believe there are Tourist ferries up and down the river and loch. This is the second deepest Loch in Scotland after the lesser-known, but equally beautiful, Loch Morar. Apparently, at it's deepest, Loch Ness is 889ft (271m) deep. That is deeper than the darkest parts of my soul!
Here's a wee video that I took at the Loch: https://d.tube/v/epicdave/QmW1tncSvw4kj9NxYf3HrK4LHZ2KLxnPAhzw854HRJSQqX
The Hills near Fort Augustus are worth a visit.
Fort Augustus is wee town with a rich history dating back many hundreds of years, it was once called Kiliwhimin until the Jacobite Uprising (1715) where the town was renamed, Fort Augustus. As its name would suggest, a fort was built there by General Wade (as to splat the Jacobites) and lasted until around the mid 19th Century. Where a bunch of Monks took it over and do what Monks do best... And made booze!
If you ever get the chance, then I strongly recommend getting drunk with a group of Monks! (A story for another day).
If visiting Fort Augustus, please do a lot of preparation in advance as, like a lot of places in Scotland, there's a ton of history/historical sites but often it's difficult to find and not well advertised so please plan your stay out in advance!
The neighbouring countryside is beautiful, there are neighbouring waterfalls such as the"falls of Foyers", the historically important and famous Urquhart Castle is located on Loch Ness (https://www.historicenvironment.scot/visit-a-place/places/urquhart-castle/).
However, before you set out onto any Scottish countryside always let someone know where you're going, take full weather gear, pack emergency rations and clothing as the weather can turn on a dime, many people have died hillwalking in Scotland. Including a friend of mines who was a professional Mountaineer. It may look nice but it can be bloody dangerous.
Here's a video of the Hills near Fort Augusts. About 5 miles away.
https://d.tube/v/epicdave/QmPtYEyjrJXoArW3ijQk43YYkPiXGBFYyAckzVXKzdsMeF
Below are some pictures of near the town, the weather chances vert quickly so always go with someone and be careful.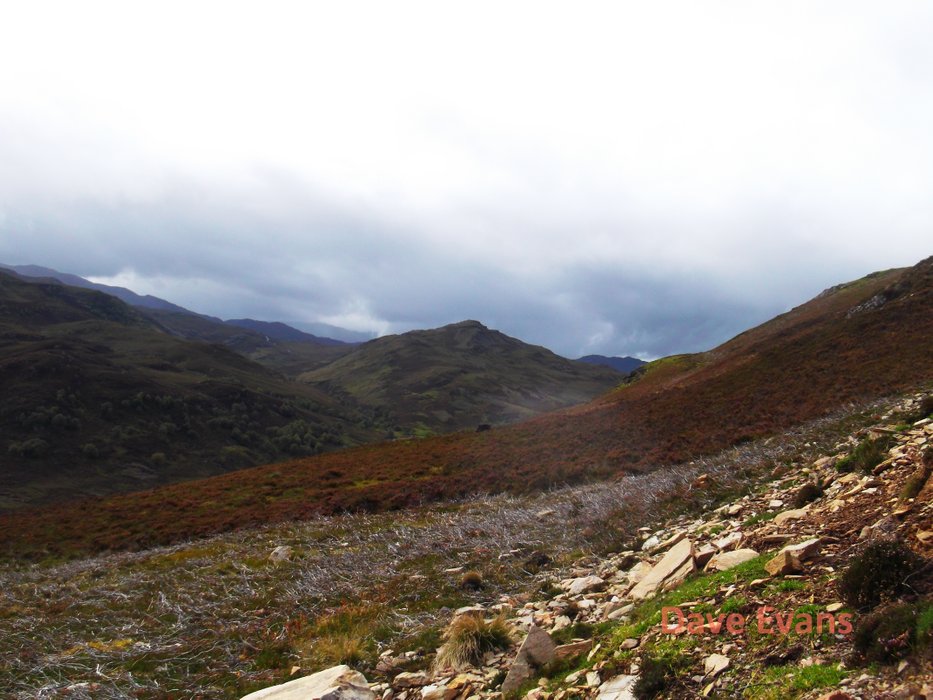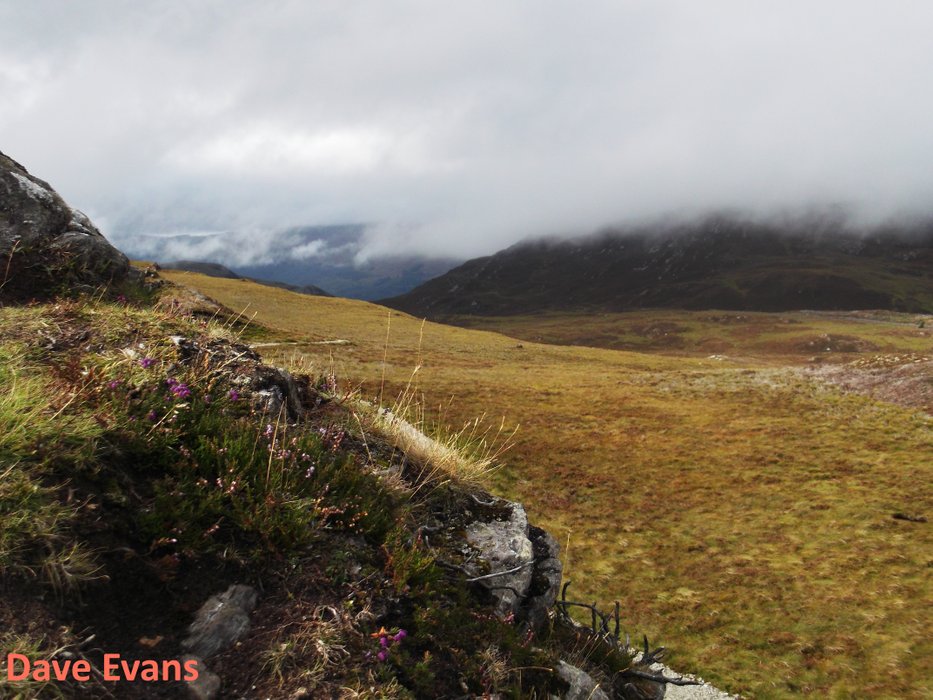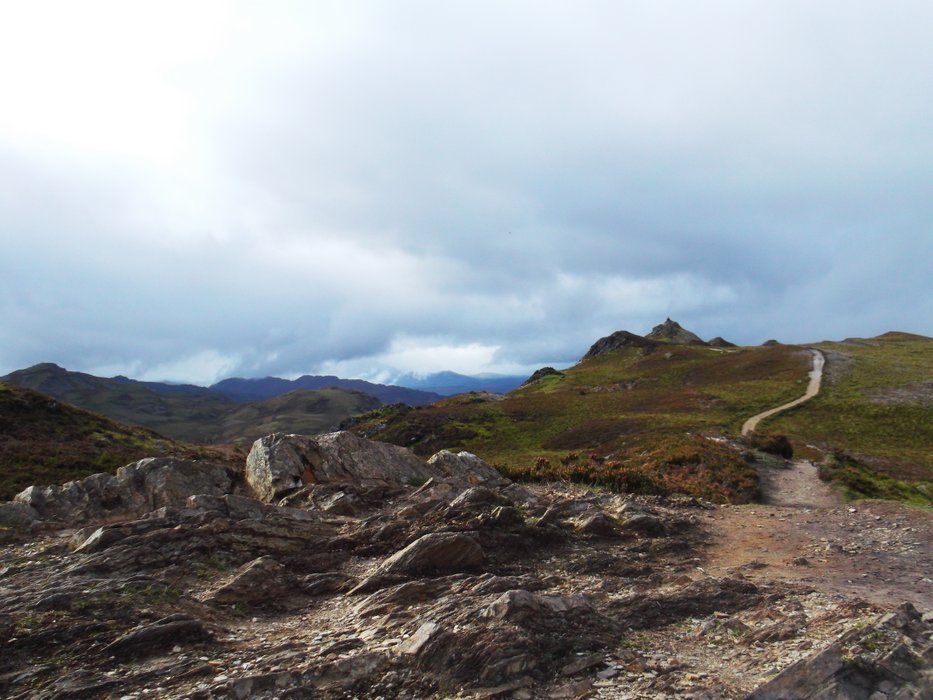 Epic Selfie time!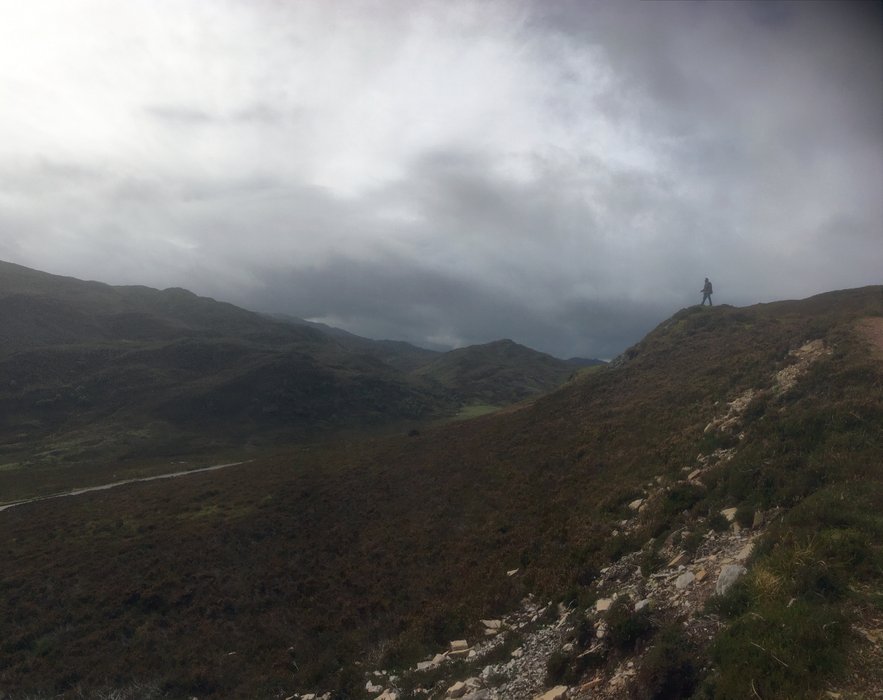 Here you can see Loch Ness, there's a wee cafe nearby that is home to several Gnomes!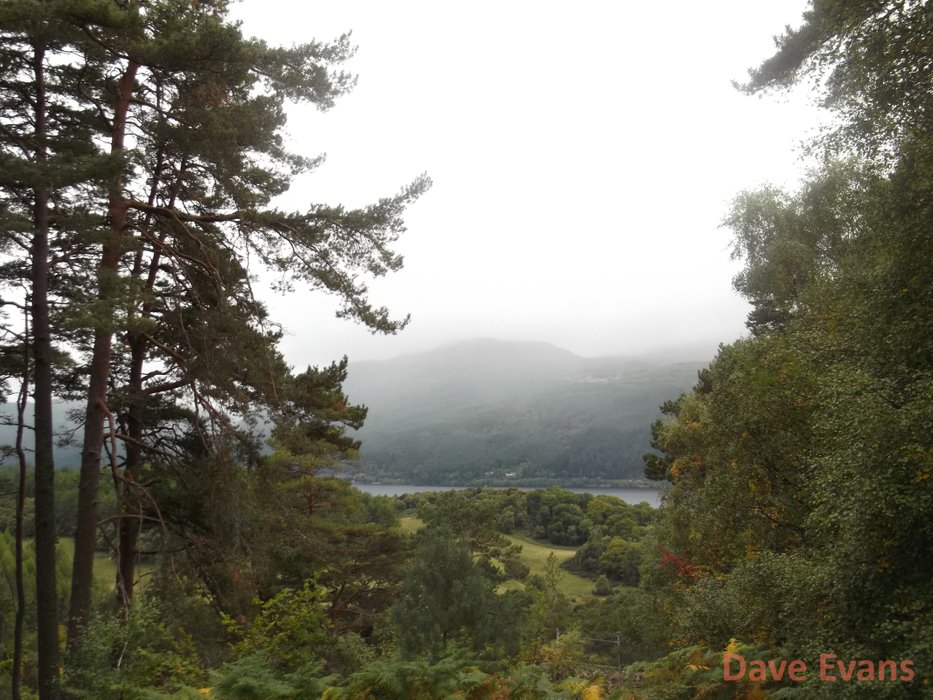 And here are our Gnome friends! Please send them a postcard or they will take over the world! The New Gnome Order :O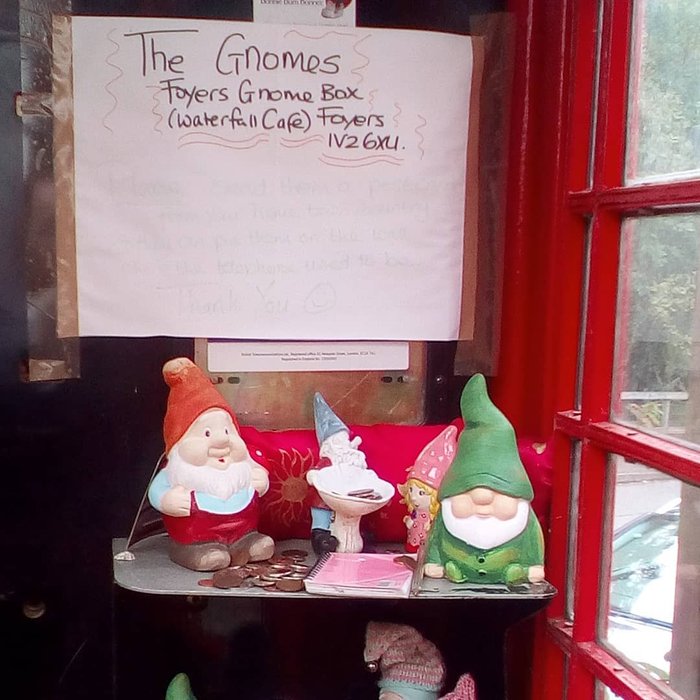 Inverness!!!!
Inverness is a town steeped in history. It's near the Colludoen Battlefield which saw the end of the Jacobite Uprising.
There's a nearby Bronze Age cemetery called Clava Cairns, which dates back to 2,000BC. However, I've yet to see that site as I got lost looking for it.
Inverness doesn't have that much to do but has a lot of nearby historic sites as well as trips up and down Loch Ness and River Ness.
Public transport is a hit or miss, if you can drive then I recommend doing so. However, once again, you need to do your homework before visiting. Lots of historic sites but many can be difficult to find due to crappy tourist info.
Also... Hotels are expensive! Some are expensive and horrible. Here's a picture of a place that I stayed at (a 4-star place too) that cost £120 per night. Fortunately, I had my accommodation paid for by my employer.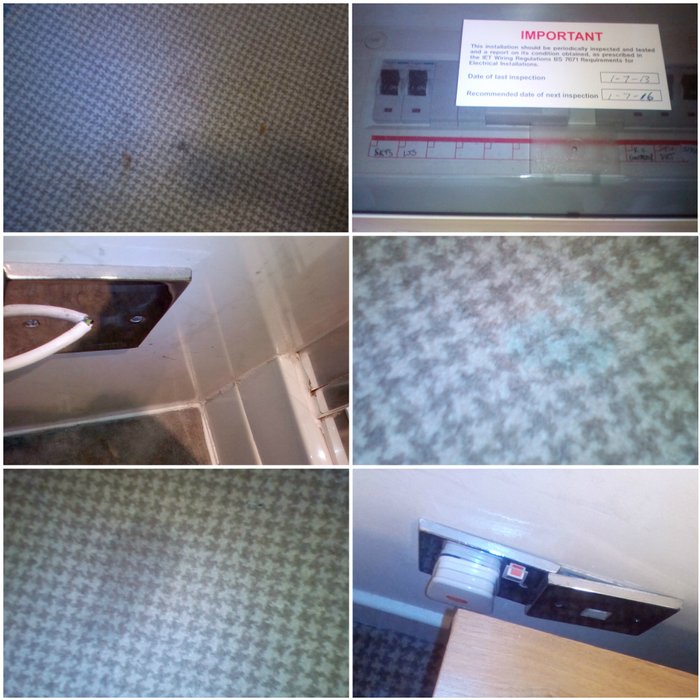 Yup stains everywhere and to top it off, I got followed to my room by and an old gay dude who wanted to get jiggy with me. As in I opened the door and before I shut it the 80++++ year old snuck right in!
If only I was as desirable to women!
As much as I will complain about Inverness, it is a nice looking place and I do miss working there. When in Inverness you may notice Inverness Castle, built on an 11th-century defensive site but turned into a castle during the 19th century and now is a Sherriff Court. Sadly, it's not a tourist site but it should be turned into one!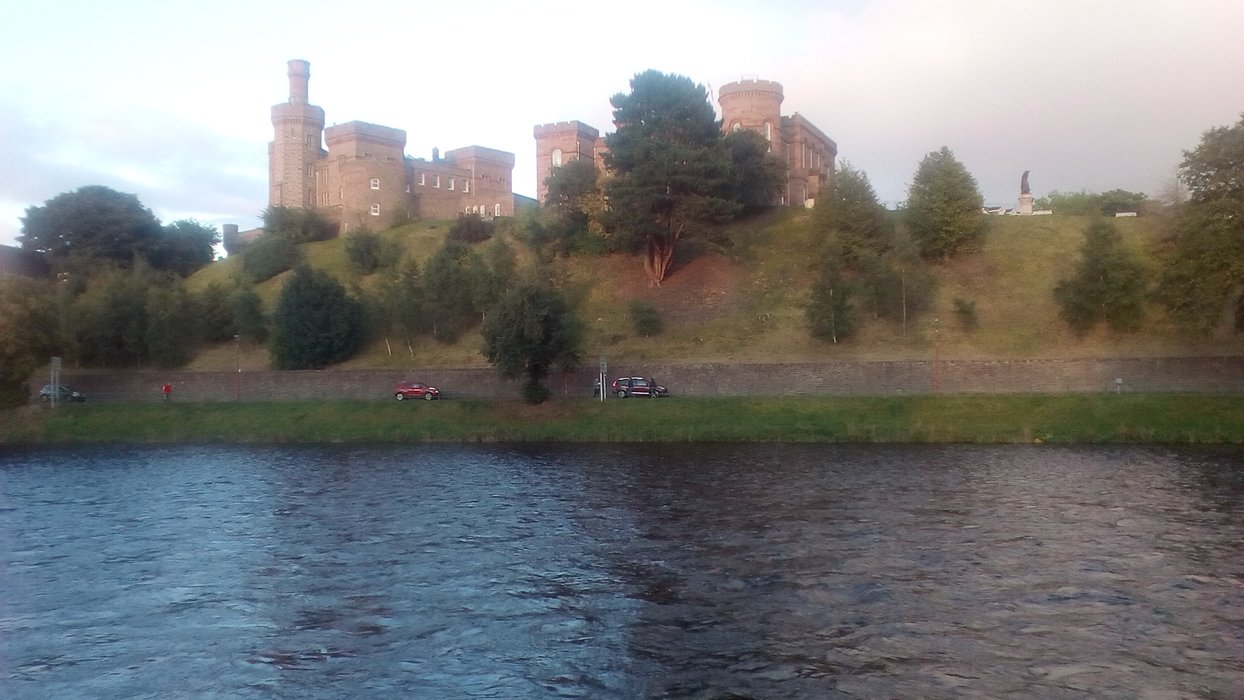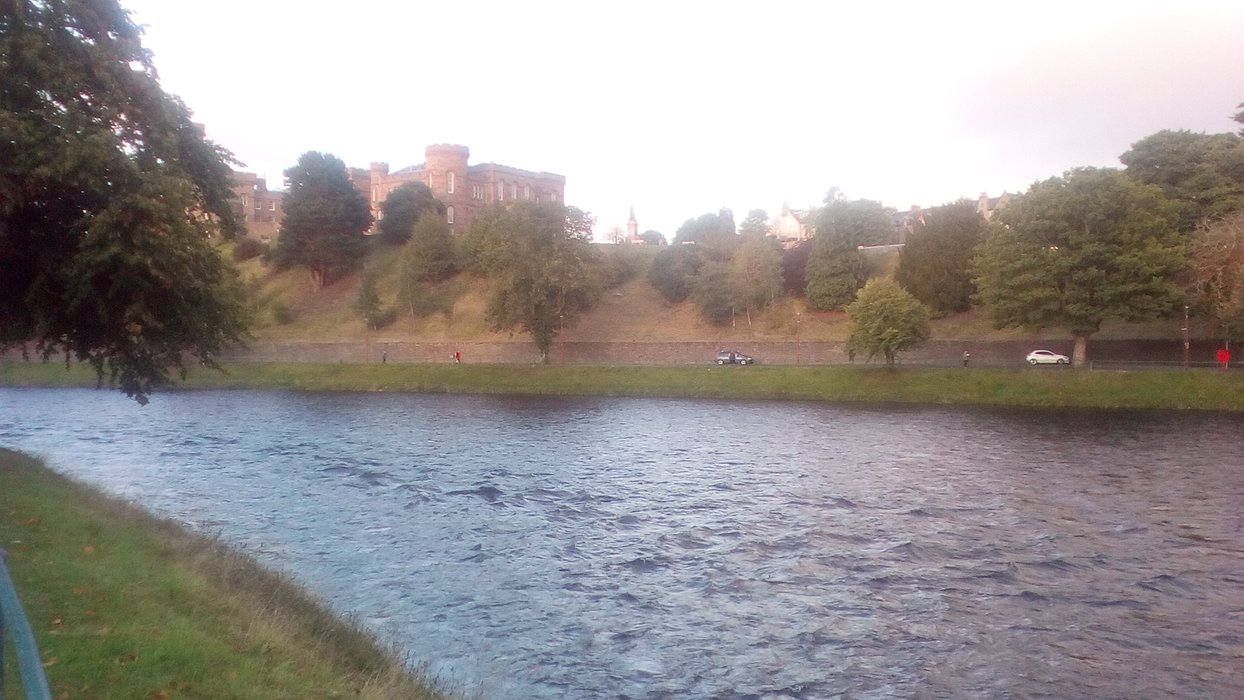 Oh, look at how Omninus looking castle!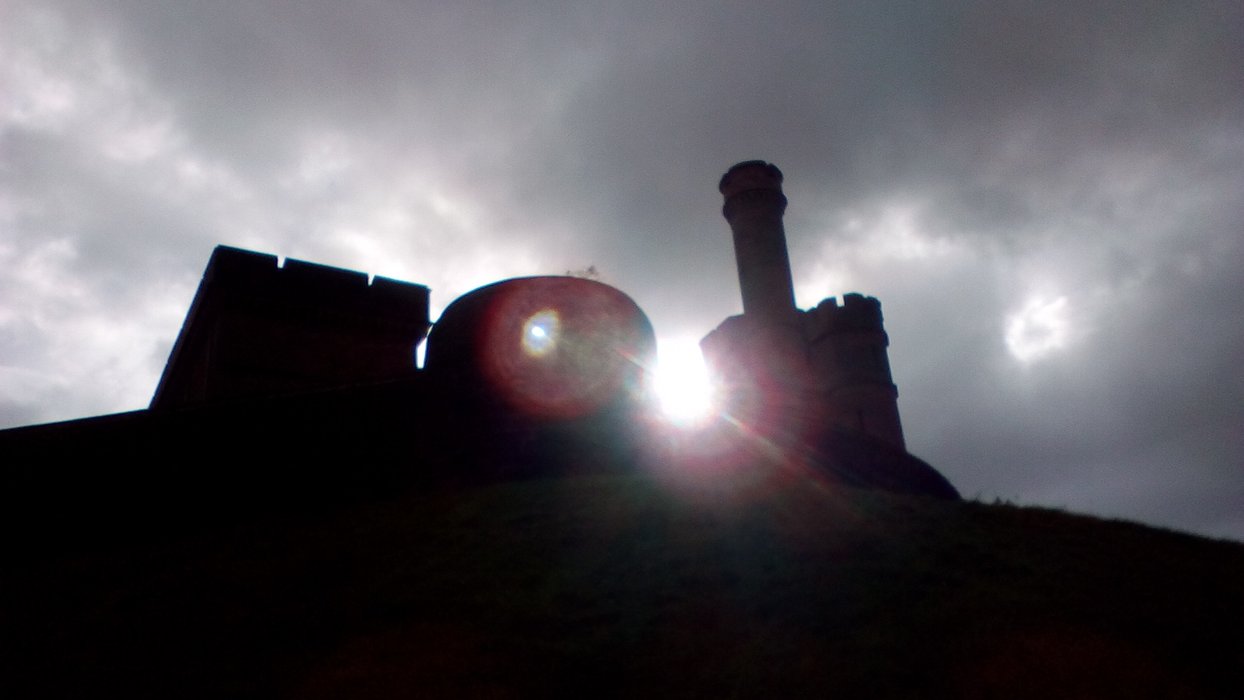 If you'd just like a wonder then there's plenty of nice sites to see in Inverness. Even a wee walkway down the River Ness.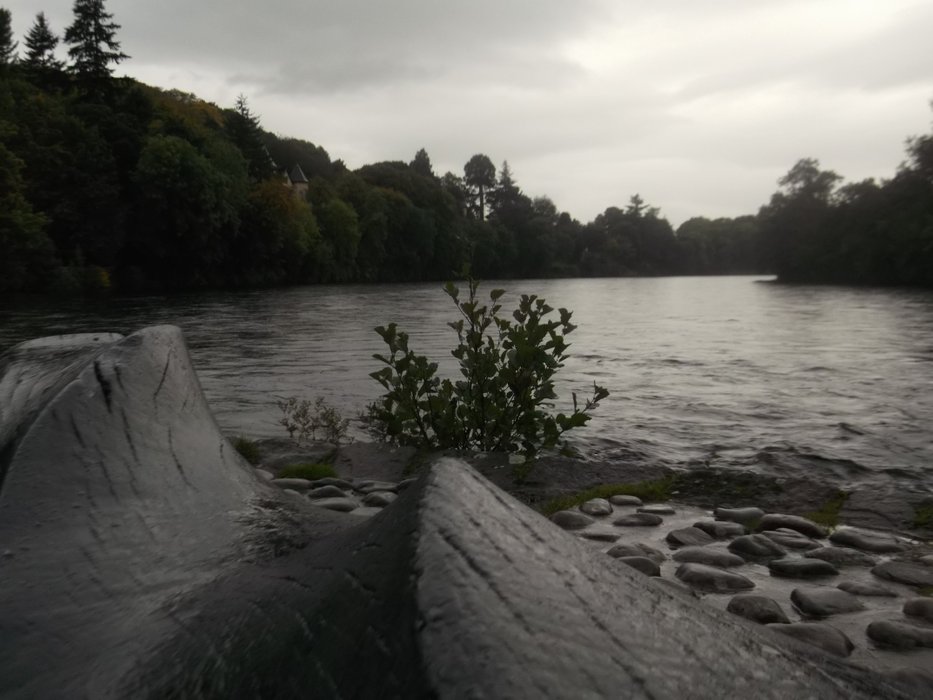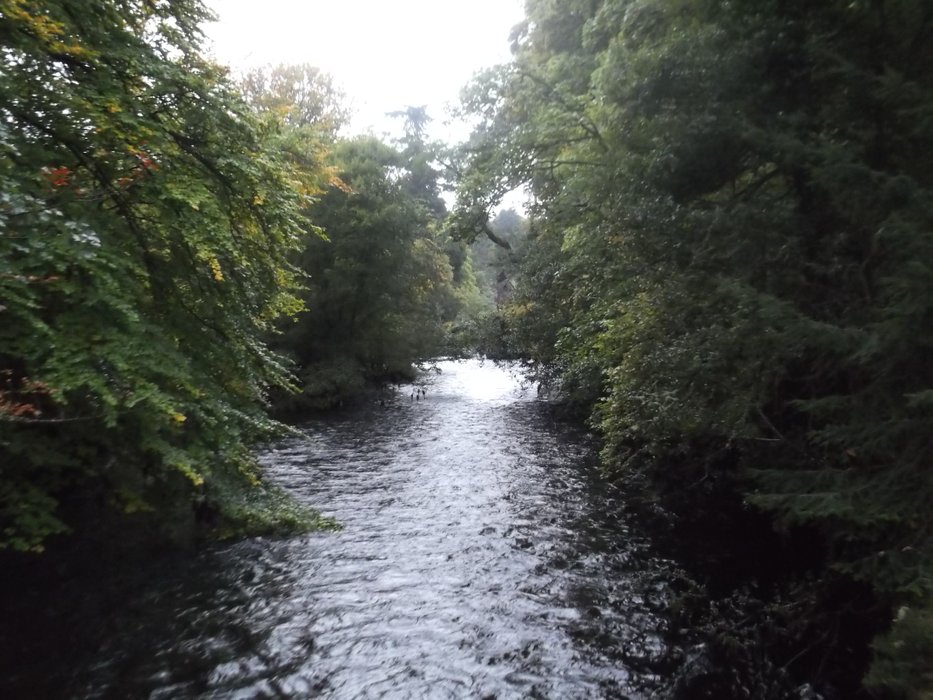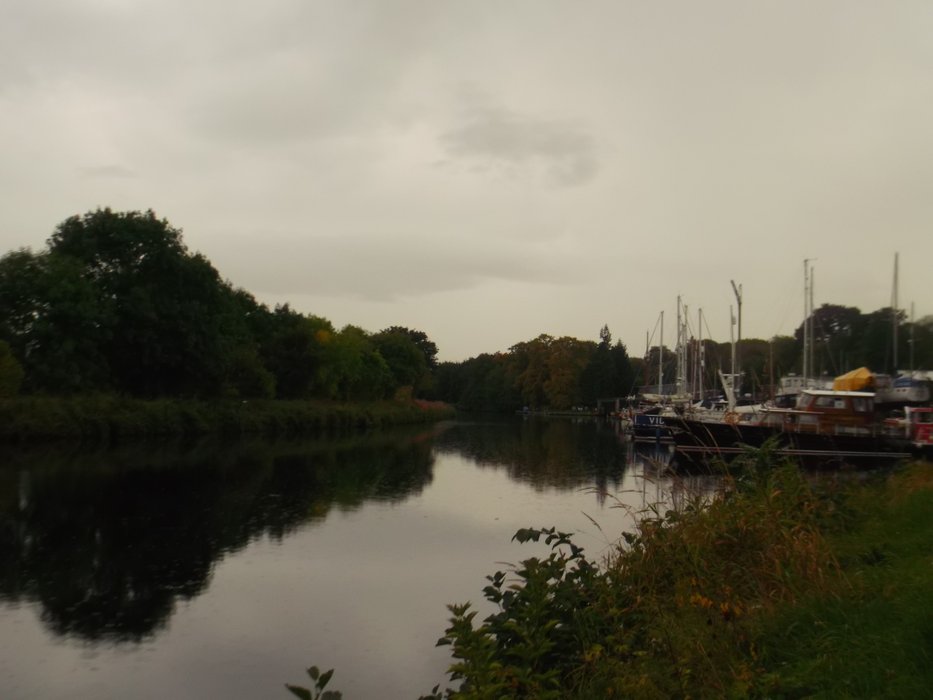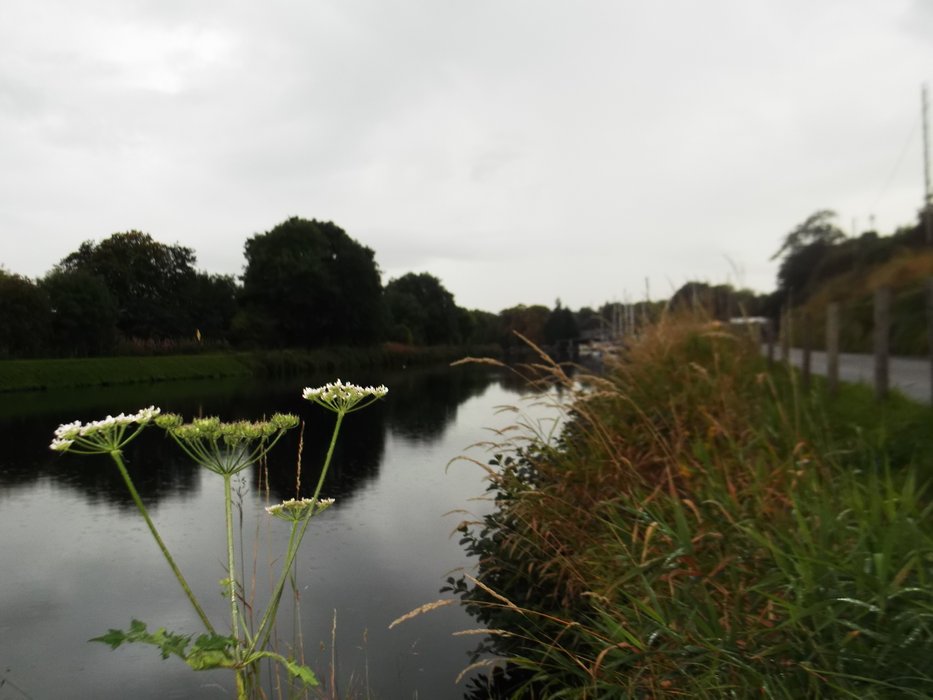 Beyond Inverness and Loch Ness.
Scotland has a rich history and wonderful countryside. If you do visit Scotland then please do your homework. Check out Tripadvisor, know that public transport can be poor, hotels can be expensive, and the countryside can be deadly.
There's so much to see and do but you need to plan in advance.
For example, here's a few pictures of a Aviemore, south of Inverness and in the National Park. Beautiful countryside but I have no clue how to get there without a car.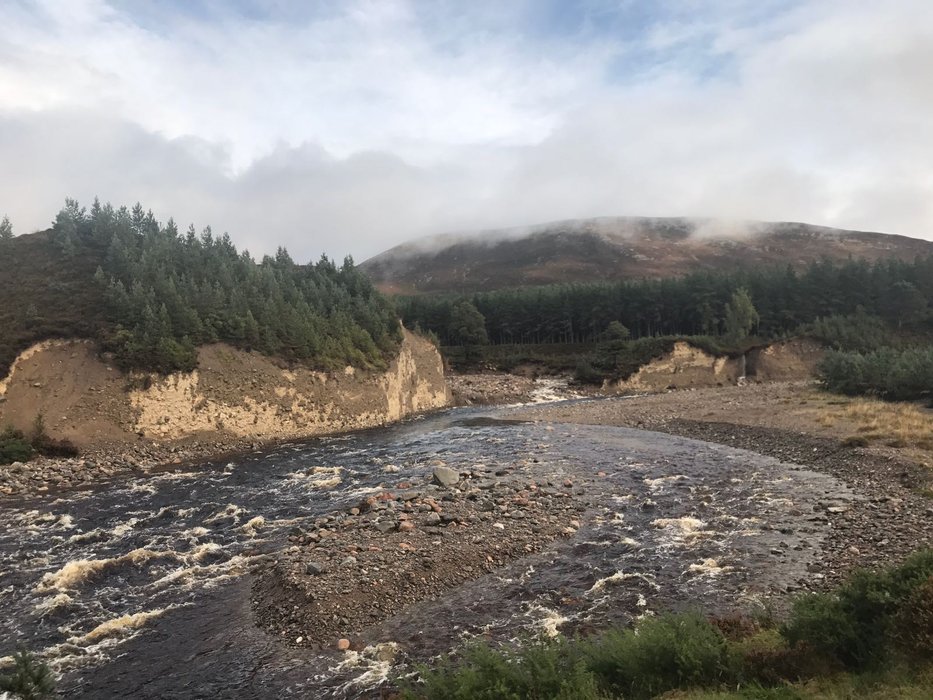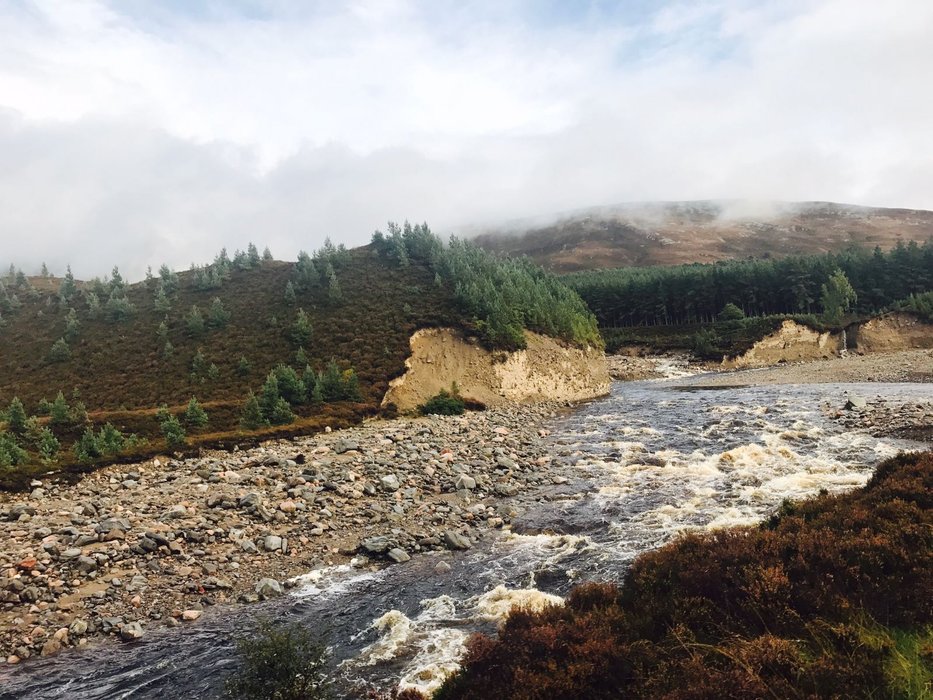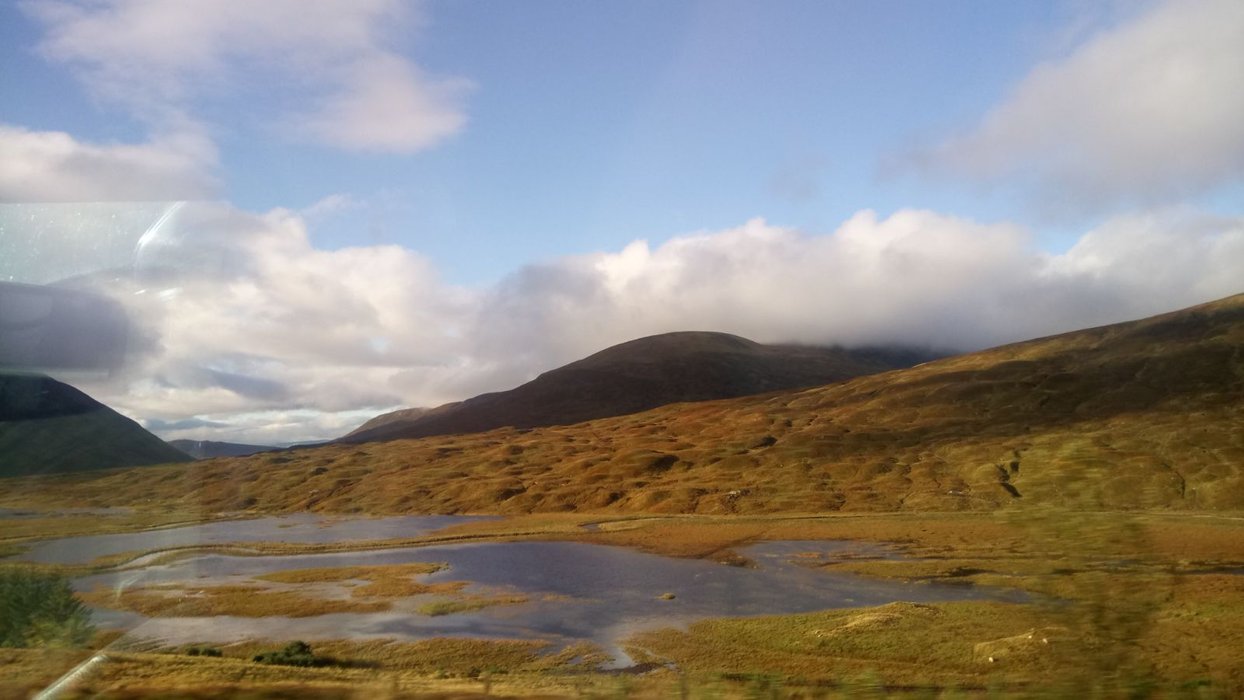 Also, we have Hairy Cows up here in the Highlands. They are nice creatures, poop a lot and are kinda like stubborn dogs in behaviour.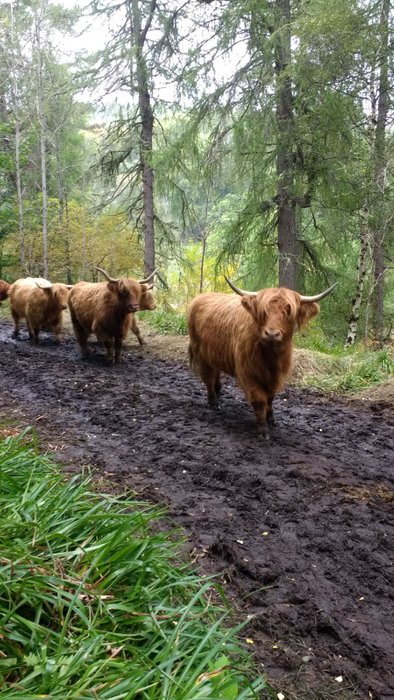 Take care, and give me a shout if you ever plan on visiting Scotland one day. Maybe we can catch a coffee or a Highland Cow!