Three weeks ago I had the chance to spend three days in Vienna and I'd like to share my experience with you. Three days are far from enough to visit everything but it's a start and enough to get an idea about the city, people, culture etc.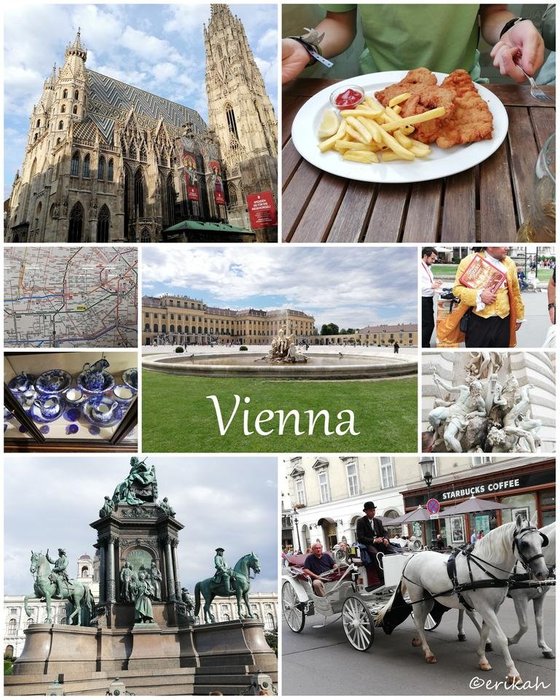 Vienna is the federal capital of Austria and the biggest city, having a total population of almost 1.9 million people. It's a big city with an amazing history and luckily most of the historical buildings are well taken care of and open to public.
If you want to visit the city and use your time wisely, I would advise you to use public transportation. The cheapest and most efficient way to travel if you want to avoid spending your day in traffic jams. You can park your can in a parking lot outside the city and take the U-Bahn (Untergrundbahn) the German Metropolitan. It is marked with a big white U on blue.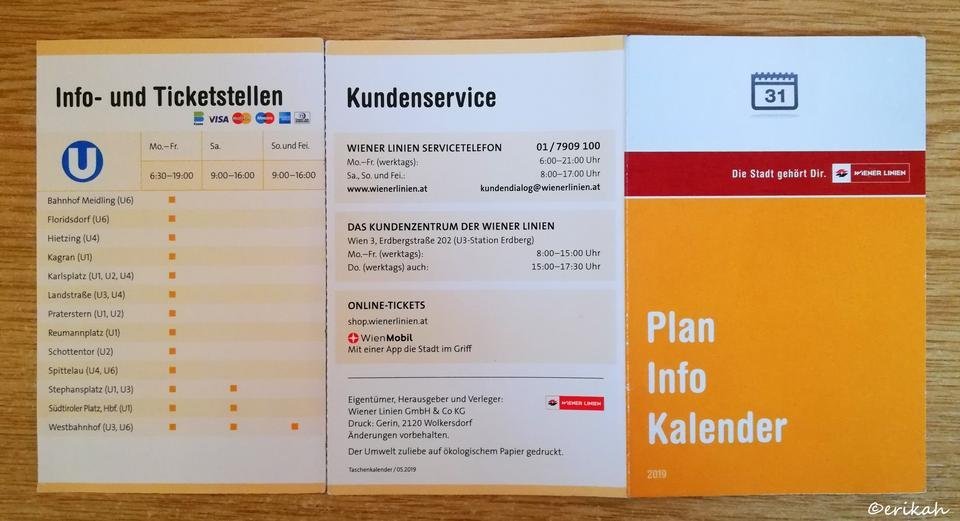 You can get an Info Plan like this that has all the information you need.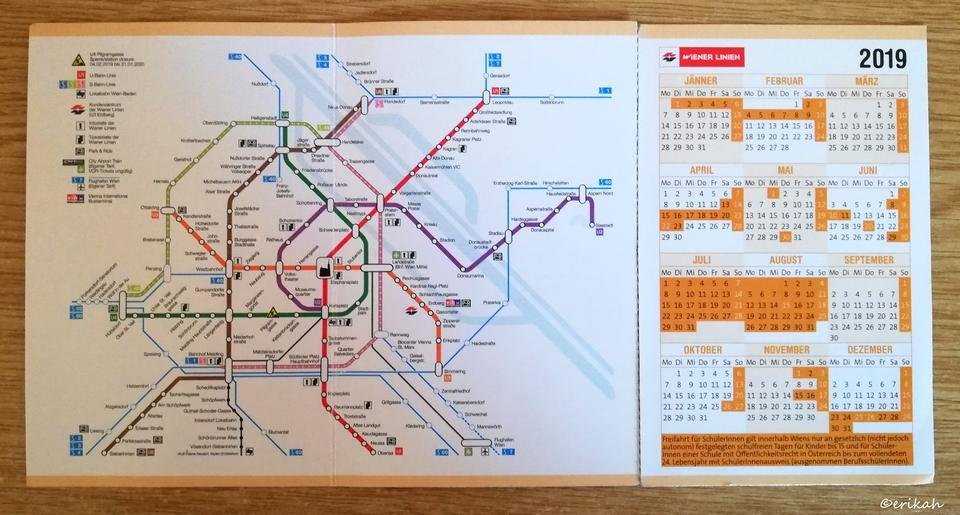 It has the underground map of Vienna with each U line, bus and tram line as well as ticket selling points and points where you can take the train to the airport. I got this Info Plan from an U worker who was kind enough to give us a few and help us with information.
There's on big parking lot with three levels at the end of U6, at Siebenhirten, the P+R Siebenhirten, where you can park your car for 3,40 € a day. This is a very reasonable price. Then you can take the U6 and go wherever you'd like. If you want to park closer to the city center, then you have to pay more. There's another parking lot next to a hospital where you pay 27,90 € a day. If you park in the wrong place, you can get a fine of 36€, which can be paid in one week. I'd say you make your plan in time and choose the best place to park your car. You can find plenty of information online.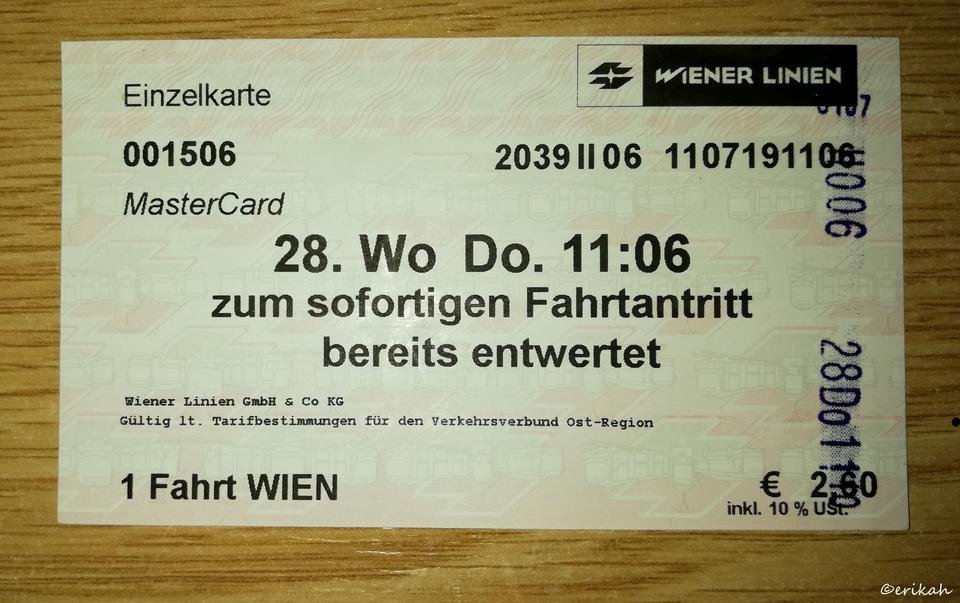 Back the the public transport. One ticket costs 2.6€, which is very expensive. It's advisable to by a 24, 48 or 72 hour ticket and save money.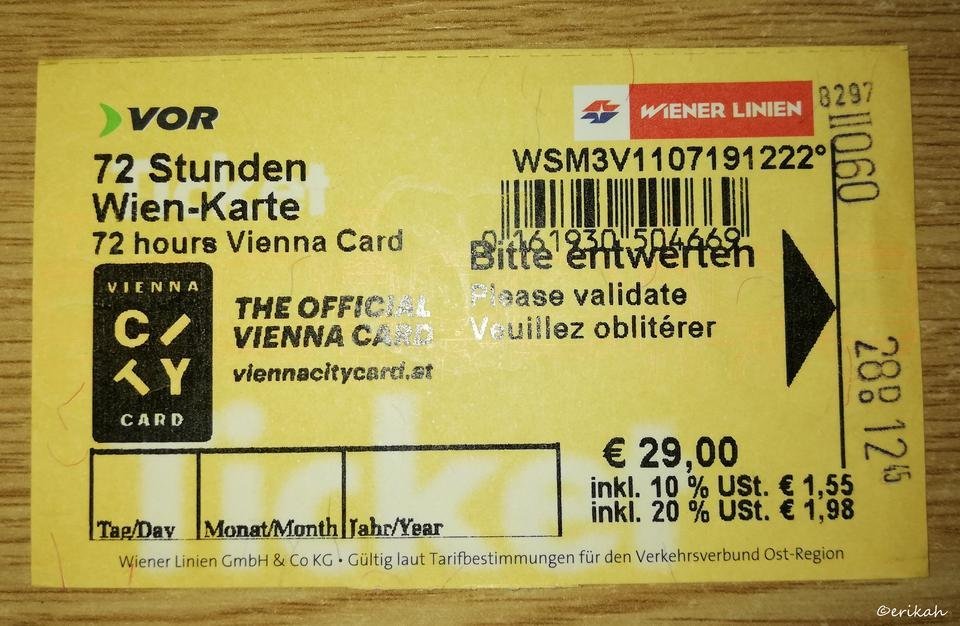 This is the 72 hour Vienna Card that was the best option for us. It has to be validated once, when you first use it and then you can use any public transport you want, as many times you want but this is only one advantage this car gives you. You can also have various discounts based on this 72 hour Vienna Card at various museums.
This Bonus Booklet contains all the information you need. There are listed all the museums with all the information, discounts etc.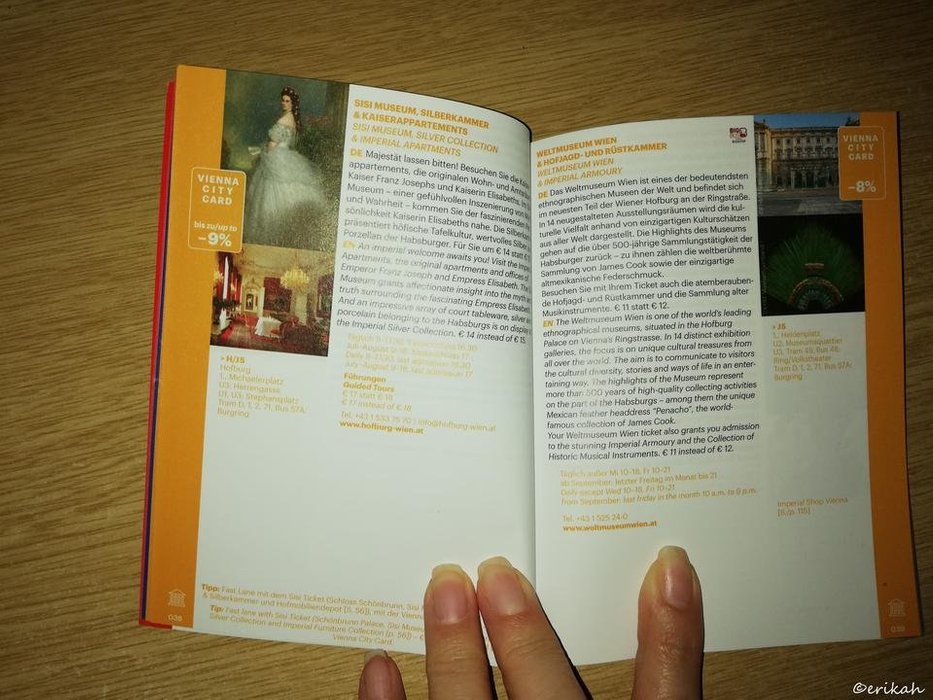 However, there are two types of Vienna City Cards. What you see above is the cheaper one that guarantees you some discounts. The other one looks like the one on the bonus booklet, it's red and costs 55€ for 72 hours. With this card includes Hop-On Hop-Off ticket for the Big Bus Tour in Vienna.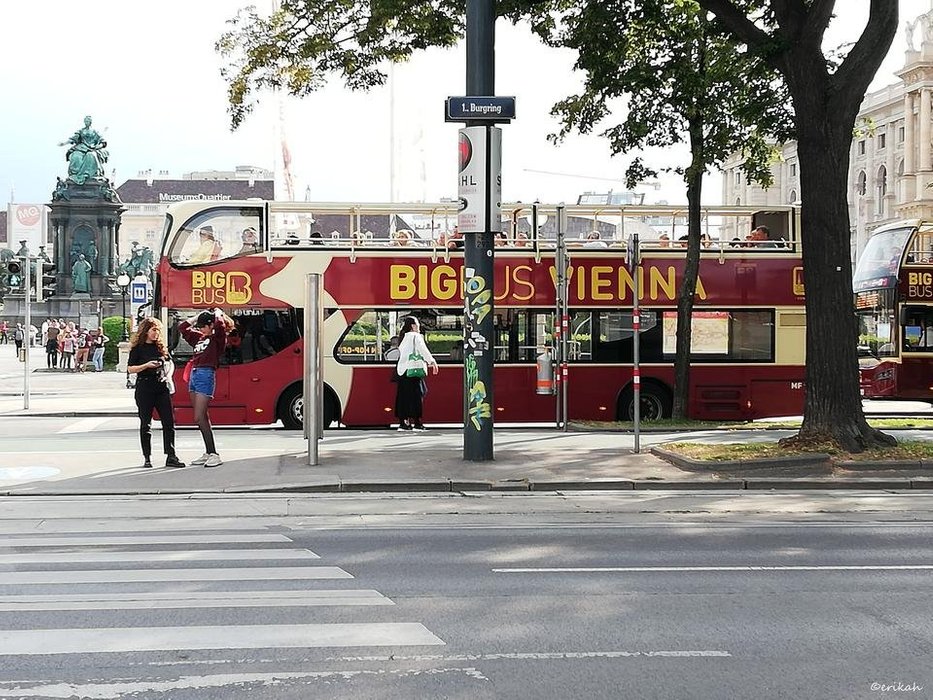 This means you can jump on and jump off the bus whenever and wherever you want. The offer is very tempting, who wouldn't want to see the city with this bus but the truth is, you have to think carefully and see if you have the necessary time, otherwise it won't worth it. We knew we won't have time for this, so we bought the cheaper ticket, which gives you a discount if you want to use the Big Bus.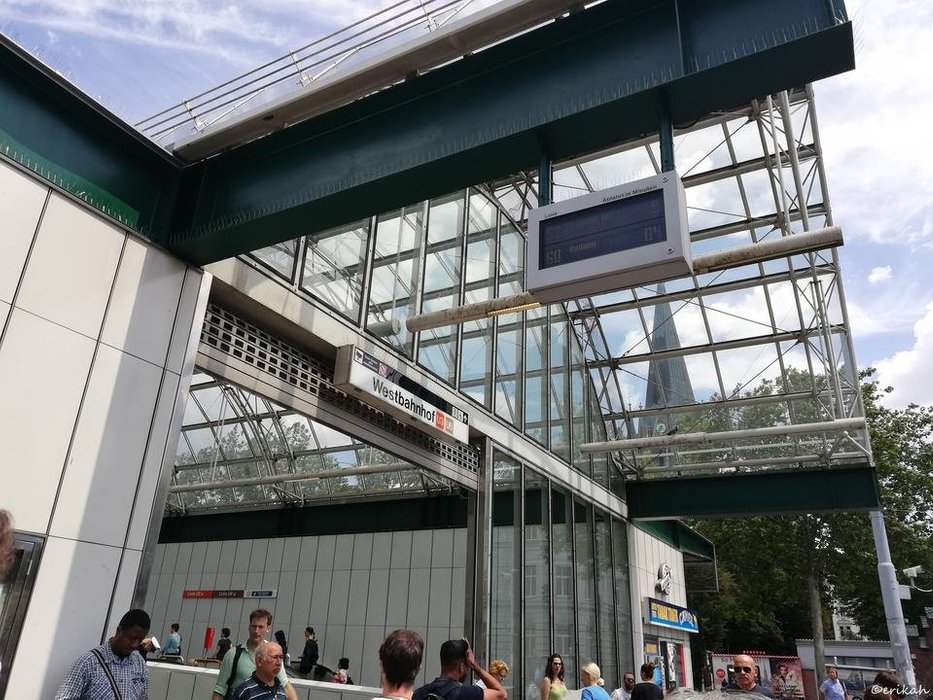 There are info points at every bigger underground station. We went to the Westbanhoff railway station where we bought these cards and got these Bonus Booklets.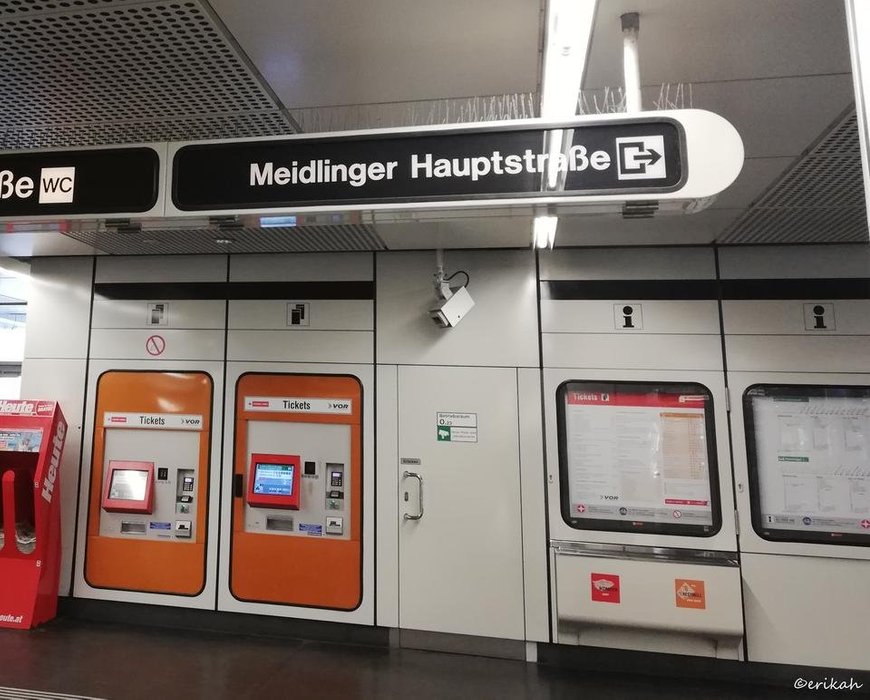 There are ticket vending machines at underground stations where you can pay with cash and card as well and there are maps as well. Undergrounds, buses, trams are very clean and the underground stations as well.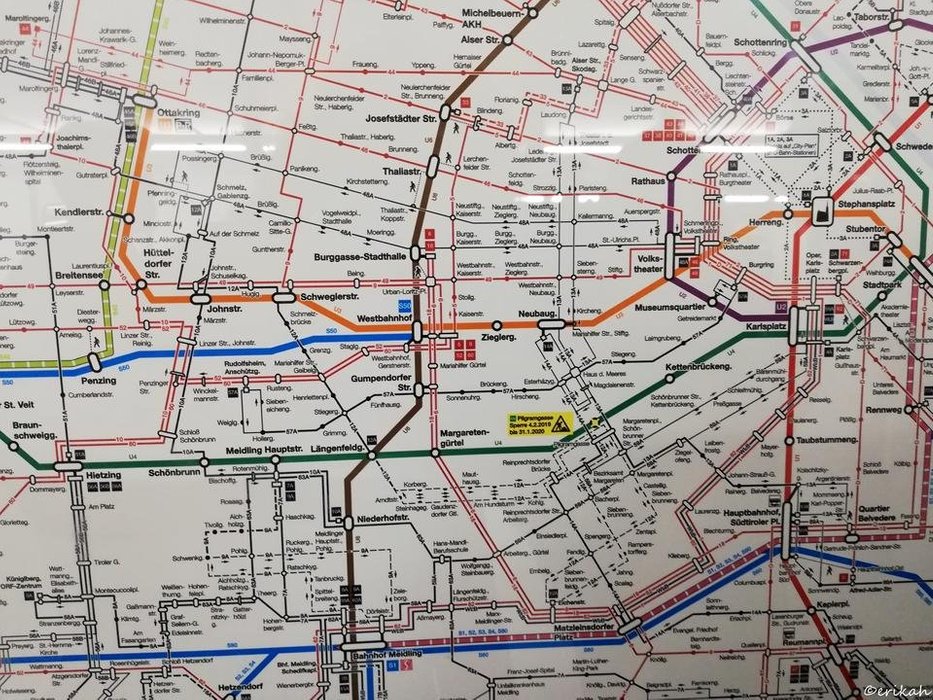 You can check out this websites for more information regarding the Vienna Pass. There's also a mobile app that can help you if you have mobile internet connection during your stay WienMobil App. It's available for both Android and iOS.
This is the first part of the story, stay tuned for the next episode as it gets interesting.