It's time for a new episode about Vienna. Feel free to read the other episodes here :
Vienna - Part 1 - Public Transport
Vienna - Part 2 - Hospitality
Vienna - Part 3 - St. Michael's Church
Vienna - Part 4 - Schönbrunn Palace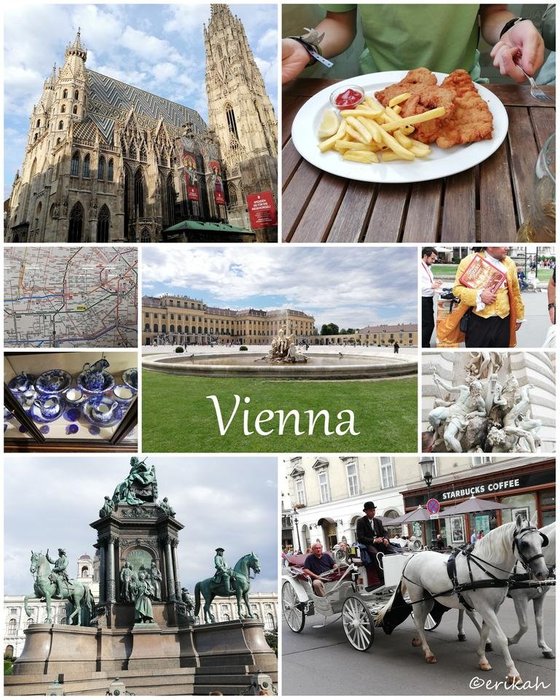 Today I'd like to show you the photos I took at the Hofburg Palace, at the Court Silver and Table Room, which includes the objects from the collection of porcelain, the Court Wine cellars, the Court Confectionery and the Court Linen Room belonging to the Habsburgs. The Habsburg monarchy ended in 1918 and the museum is open to the public since 1923.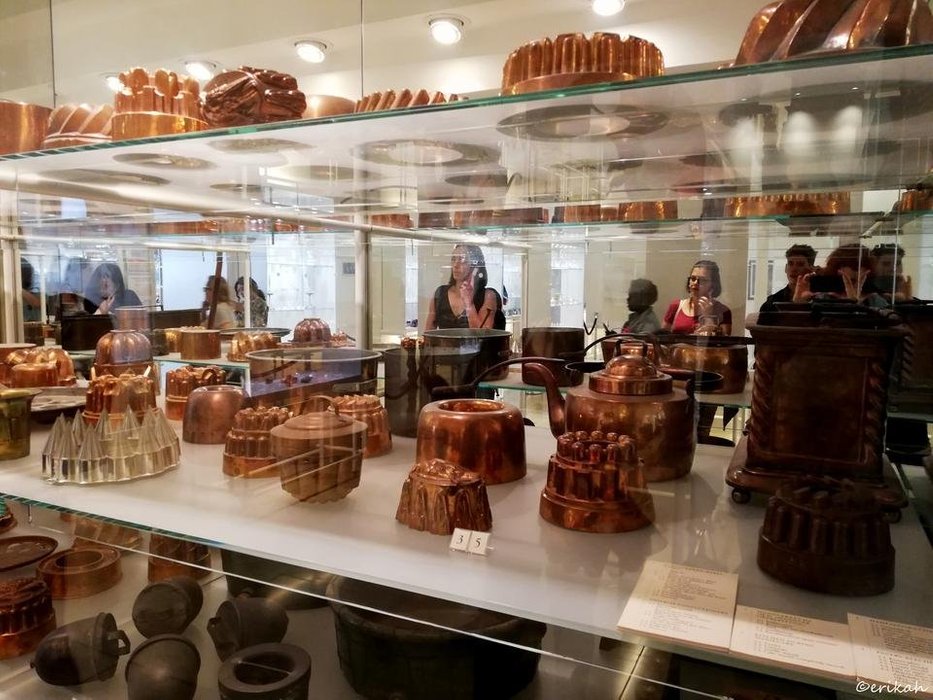 Here photography is allowed, so you can imagine I photographed everything. This may sound stupid but in fact it helps me remember long term what I saw. This is my way of memorizing everything and it works.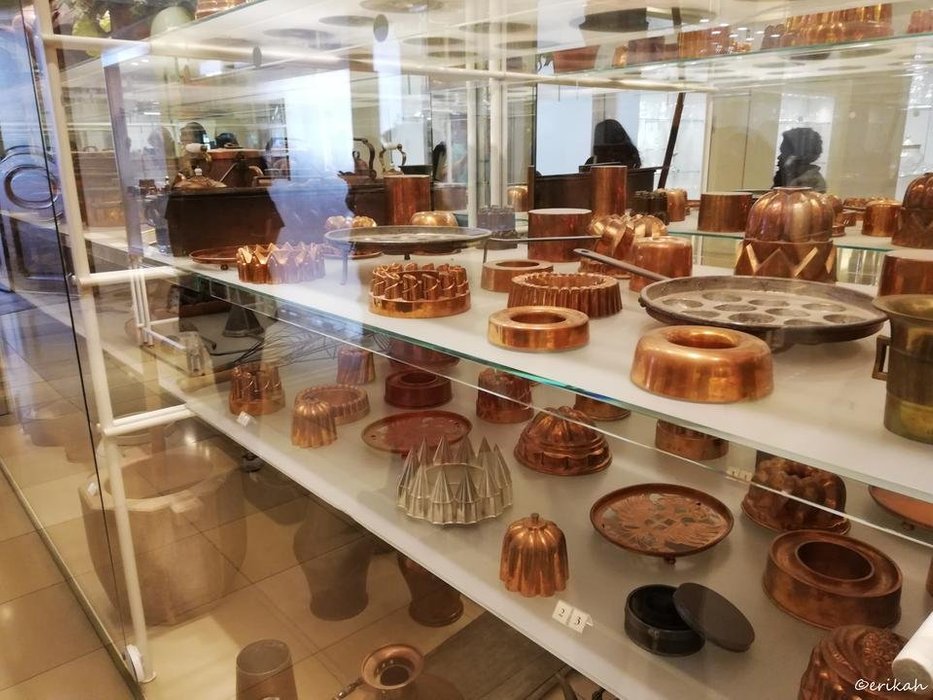 So here you can see different copper vessels, moulds and pens, water kettles, asparagus pans and many other things.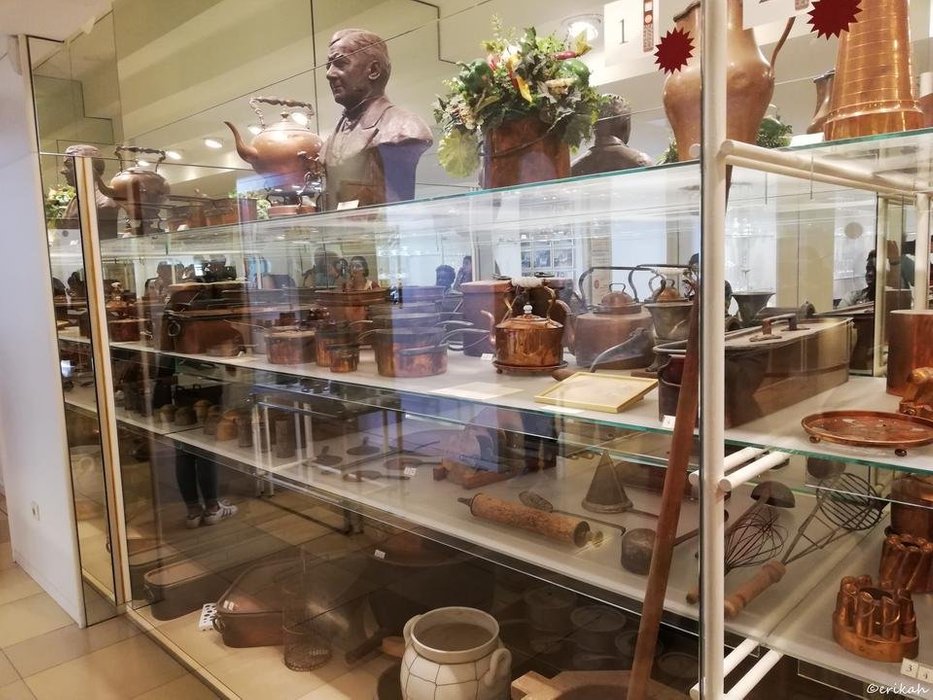 There are many copper moulds that were used for different dishes in aspic, as well as the usual sponge cake or the imperial version of the famous Viennese cake, "Gugelhupf".
A Gugelhupf (also Kugelhupf, Guglhupf, Gugelhopf, and, in France, kouglof, kougelhof, or kougelhopf) is a yeast based cake (often with raisins), traditionally baked in a distinctive circular Bundt mold. It is popular in a wide region of Central Europe (sometimes known under a different name with small variations) including southern Germany, Austria, Switzerland, Croatia, Hungary, Serbia, Slovakia, Slovenia, Czech Republic, Poland and Alsace. It is closely related to the Christmas cake in Italy known as the pandoro and to the American bundt cake. source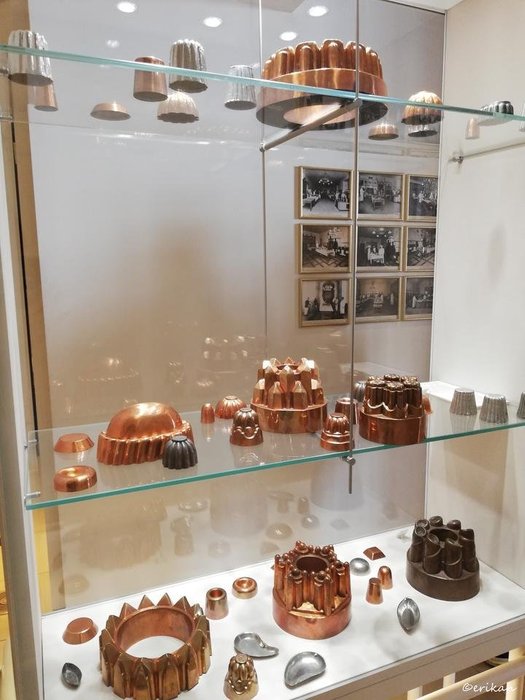 I was surprised to see so many copper items as we don't use copper in the kitchen but it turns out is was commonly used for kitchen utensils during those times in aristocratic and middle-class kitchens, which lets me believe copper was not cheap those days either.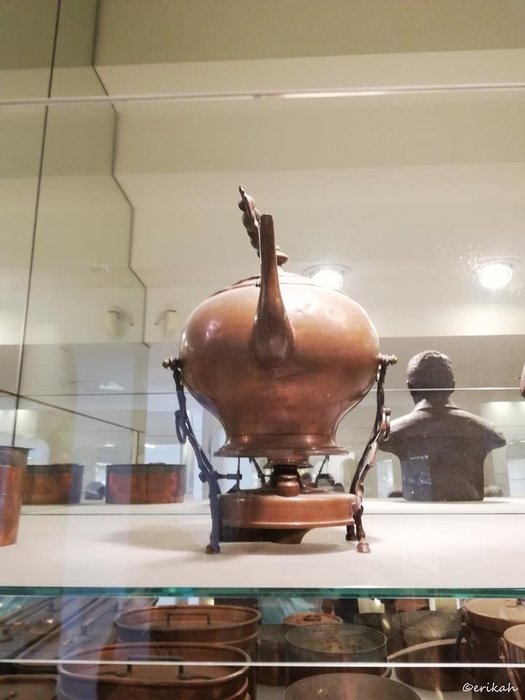 I was wondering why copper, so I did some digging and it turns out copper is a good conductor of heat but on the other hand poisonous verdigris can form if the copper comes in contact acid foodstuff. That's the reason why all the utensils had to be tinned on the inside and checked for defects in the tin regularly.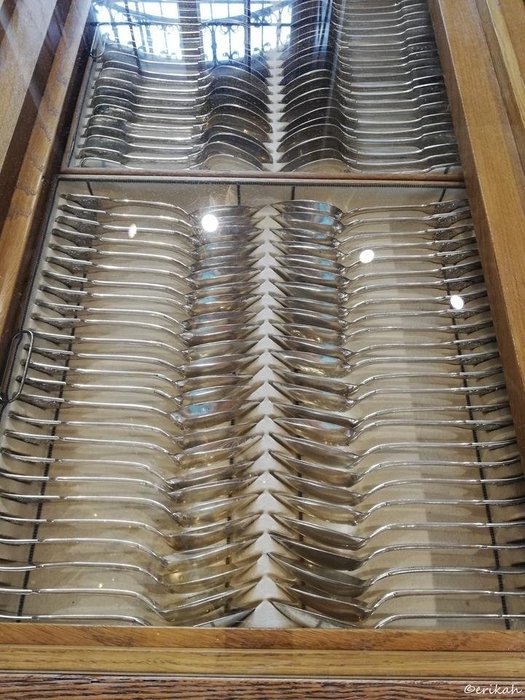 This is the imperial silver cutlery supplied by Stephan Mayerhofer before 1837 and it's still used for state dinners.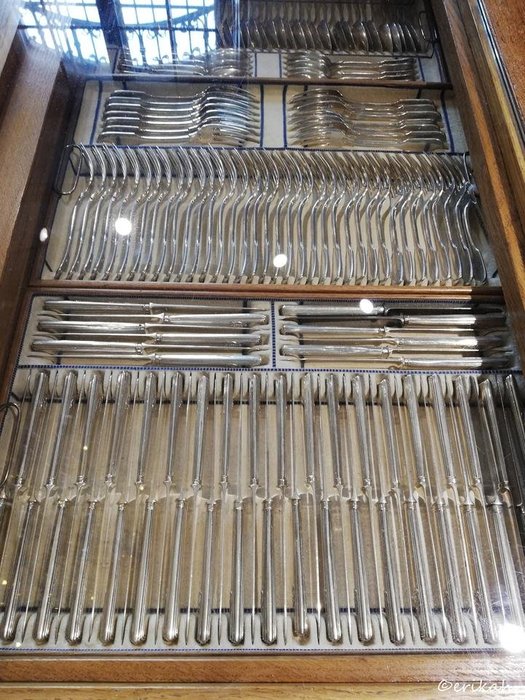 There's a special decoration on the side of the cutlery that unfortunately can't be seen on the photo. It's the "fiddle and thread" pattern.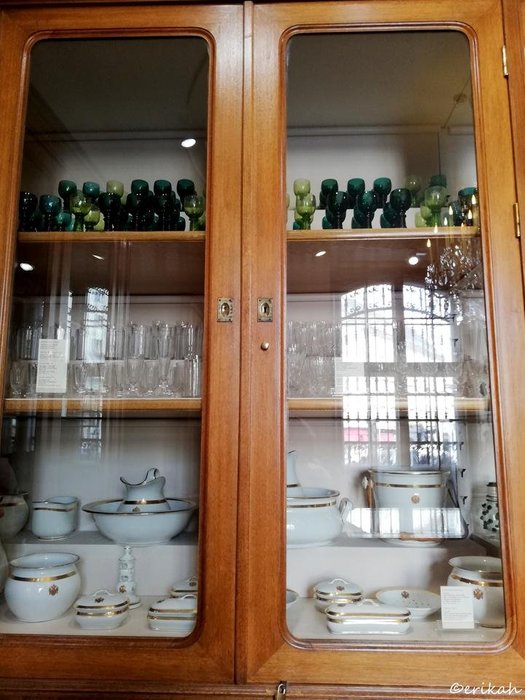 These fine glass services were made by the firm of Lobmeyr in Vienna. Another surprise for me were these green glasses that were used for Rheinish wines. The white and gold sanitary porcelain items are from Bohemia.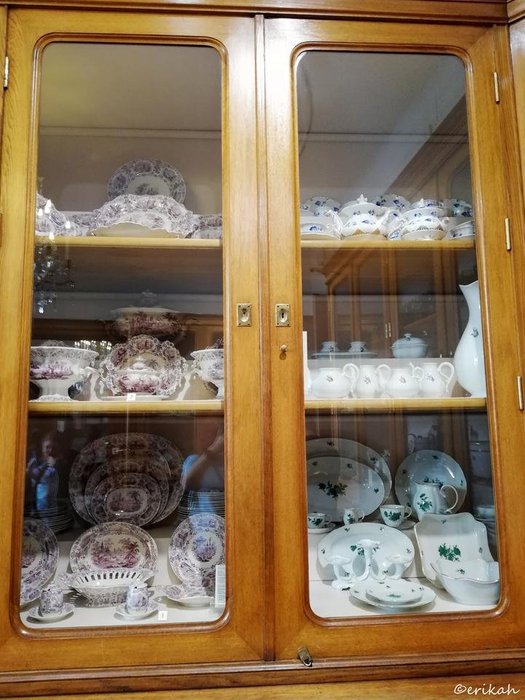 These display cases were made of oak during the time of the monarchy. The porcelain items are from Old Vienna, Hungarian and Bohemian services.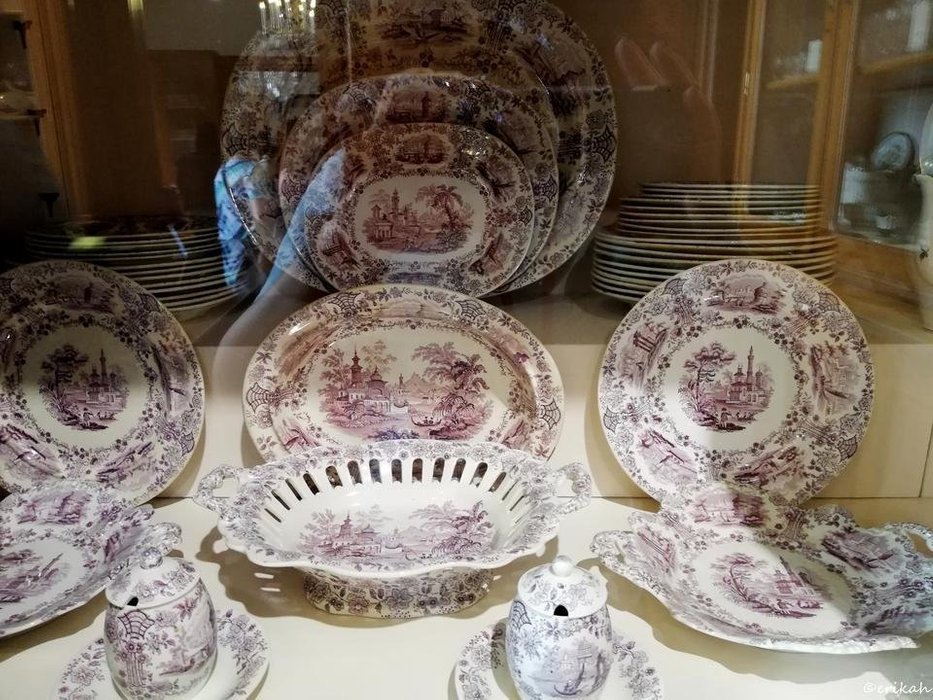 Look at that detailed work on the porcelain and imagine someone painting God knows how many pieces by hand as back in those days were no other option, plus this was made specially for the emperor.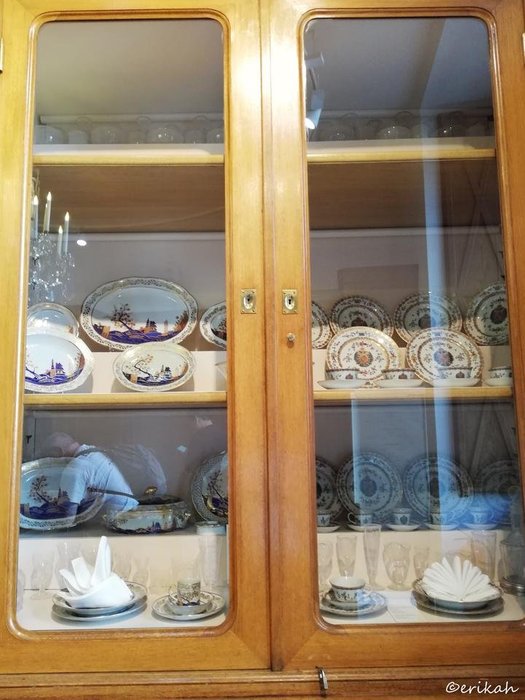 Each piece is a masterpiece in my humble opinion.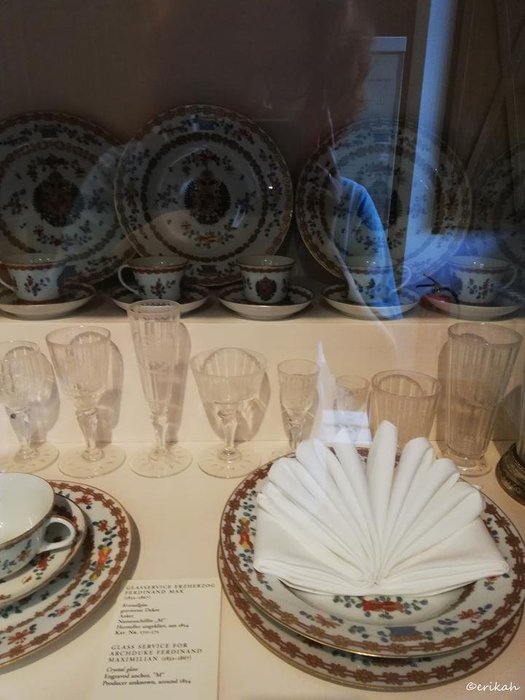 This glass service for example was made for Archduke Ferdinand Maximilian (1832 - 18670, a younger brother of the Austrian emperor Franz Joseph I, and the only monarch of the Second Mexican Empire.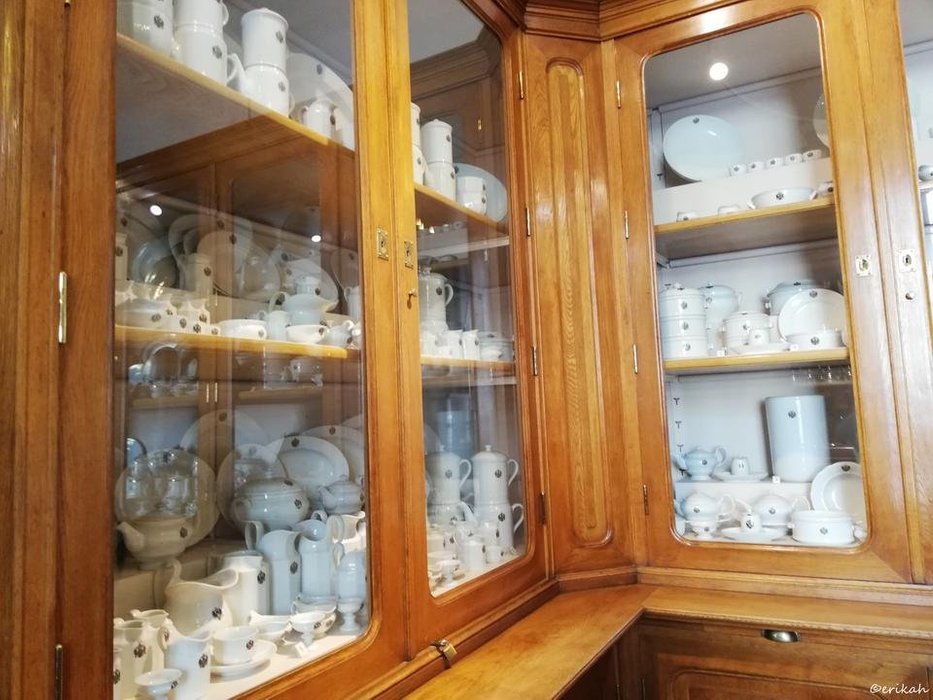 Useful information:
Hofburg Palace
Michaelerkuppel, 1010 Wien, Austria
https://www.hofburg-wien.at/en/