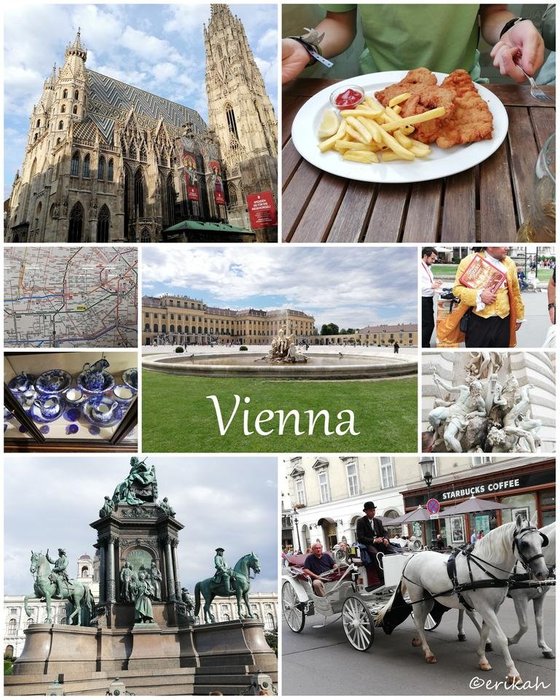 Things got a little complicated here as I have already posted Part 6 and now I'm posting Vienna - Part 5 - Hofburg Palace - Silver Collection - Part III., which is kind of a step back but there's a good reason I chose to do that. Too much of something can make people get fed up, so I thought I would mix things a bit.
Feel free to read the other episodes here :
Vienna - Part 1 - Public Transport
Vienna - Part 2 - Hospitality
Vienna - Part 3 - St. Michael's Church
Vienna - Part 4 - Schönbrunn Palace!
Vienna - Part 5 - Hofburg Palace - Silver Collection - Part I.
Vienna - Part 5 - Hofburg Palace - Silver Collection - Part II.
Vienna - Part 6 - St. Stephen's Cathedral
Today I'd like to continue to show you the beauties of the Hofburg Palace Silver Collection.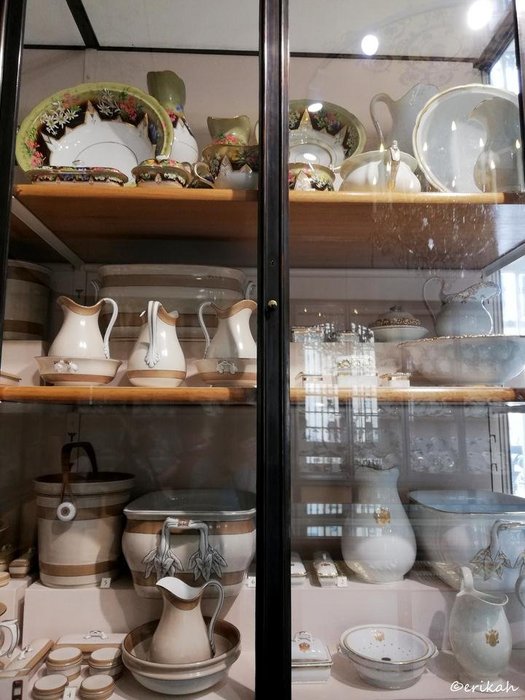 If you've missed the other parts of my presentation, I have to tell you, this collection is huge, a number of rooms are full of porcelain and glass items of all kids, some with simple decoration, others with too much decoration but we are talking about the emperor and empress's dining items that must have been the greatest, the most exquisite, so it's ok. This set on the lower left is amazing. It looks simple and therefore nice.
The set on the upper shelf is very decorated but it's still very nice in my humble opinion.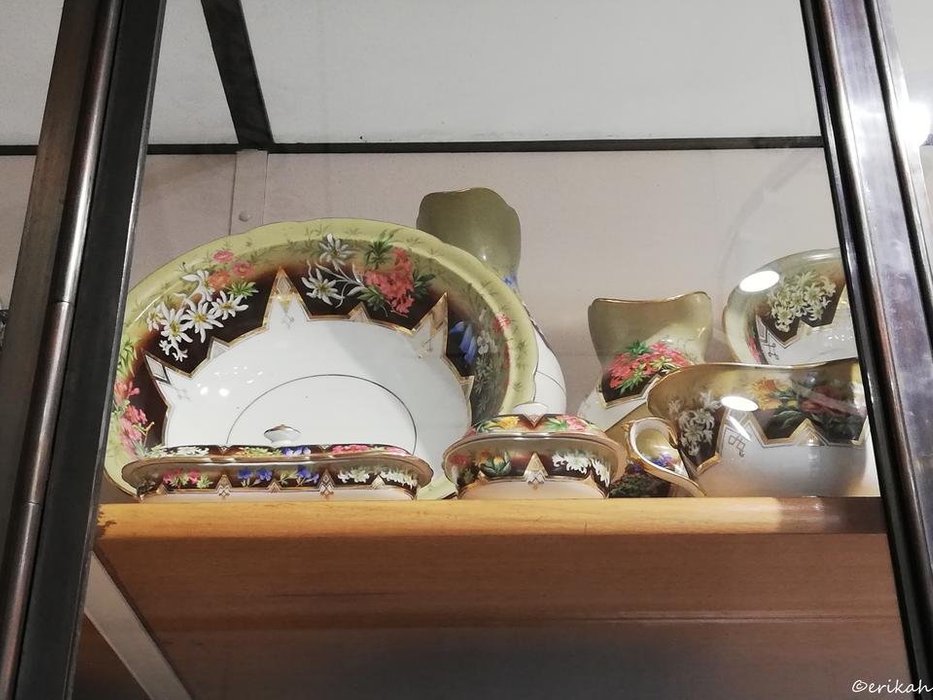 These sets were made by different manufacturers existing at that time and I guess it was a great honor, appreciation and publicity if one was able to create a beauty like these you can see in the museum.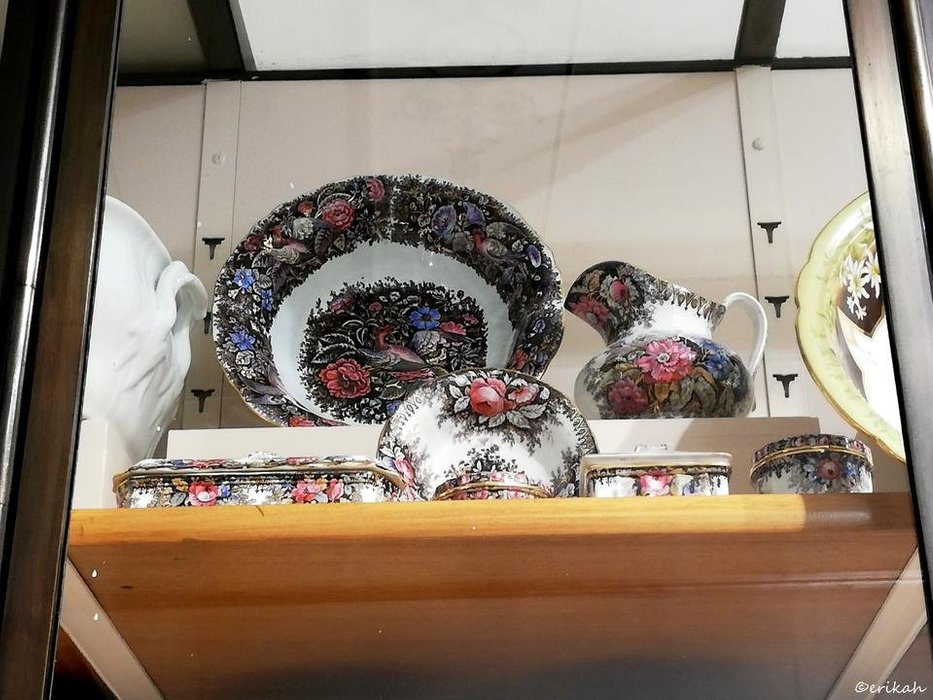 They must have had different serving sets each day, must have been fun. Also can't stop thinking of those who were responsible of washing these plates every day. Imagine the conditions they had. Breaking a plate or a glass must have been a great deal.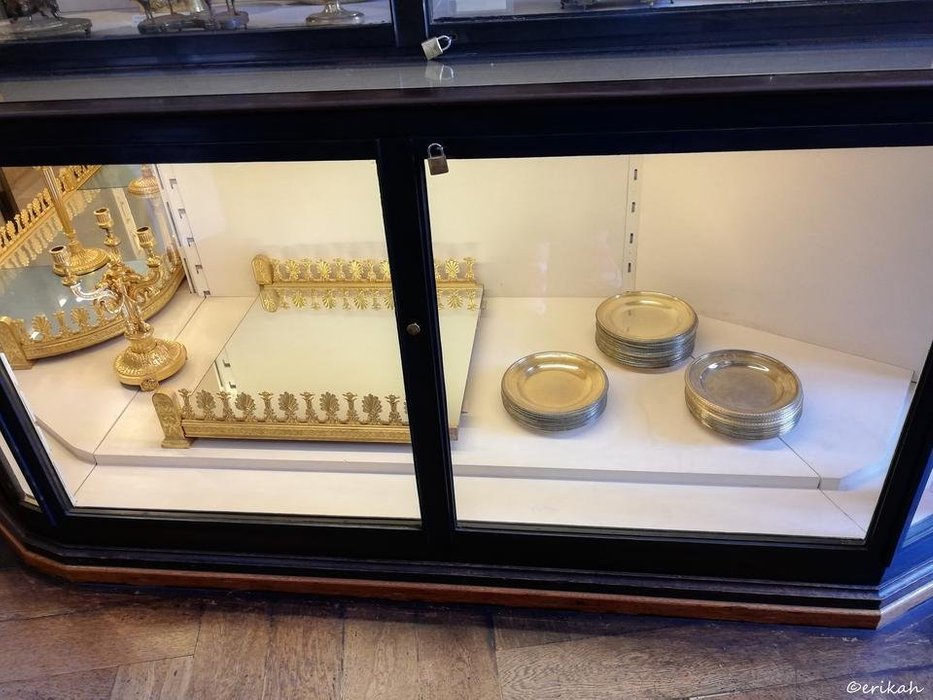 There were many mirror trays with gold plated decorations, this is one of them.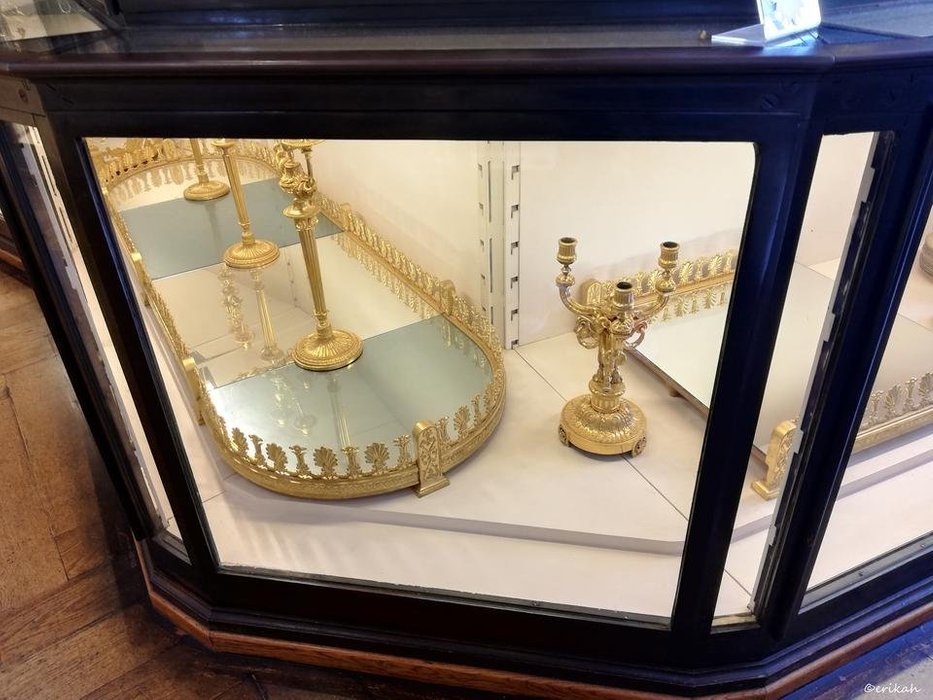 These mirror trays had more than one purpose. One was to serve whatever they were serving and the other, the most important was to reflect the light of the candles.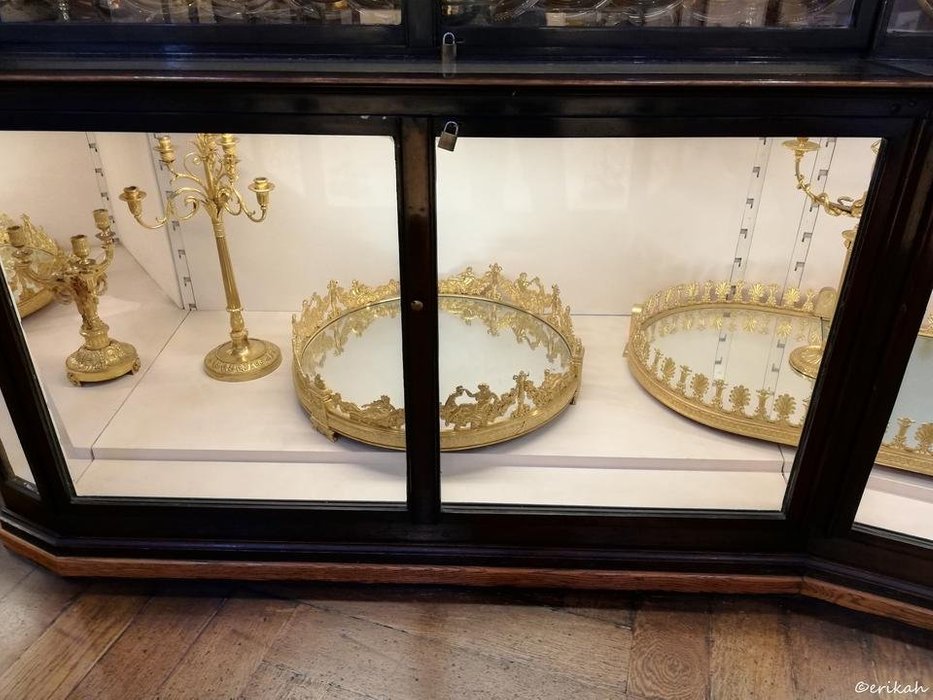 As you know, we're talking about the 19th century when there was no electricity and all the lighting was done using candles.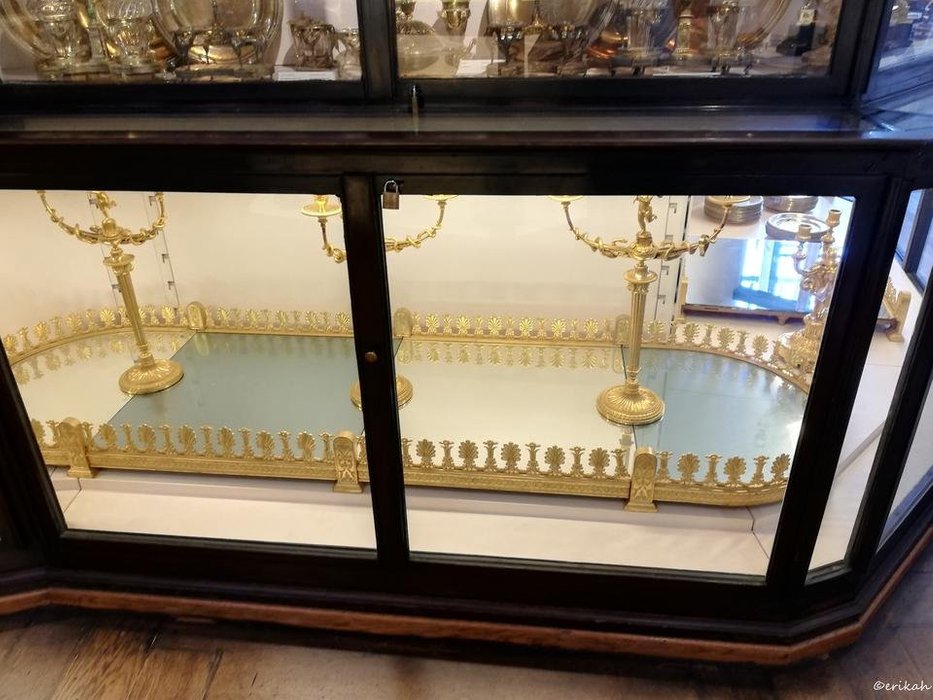 There were candle holders that you could see in my previous posts and chandeliers also with candles. However, no matter how many candles they were using, the light was far from what we have today using electricity. These mirrors helped increase the light.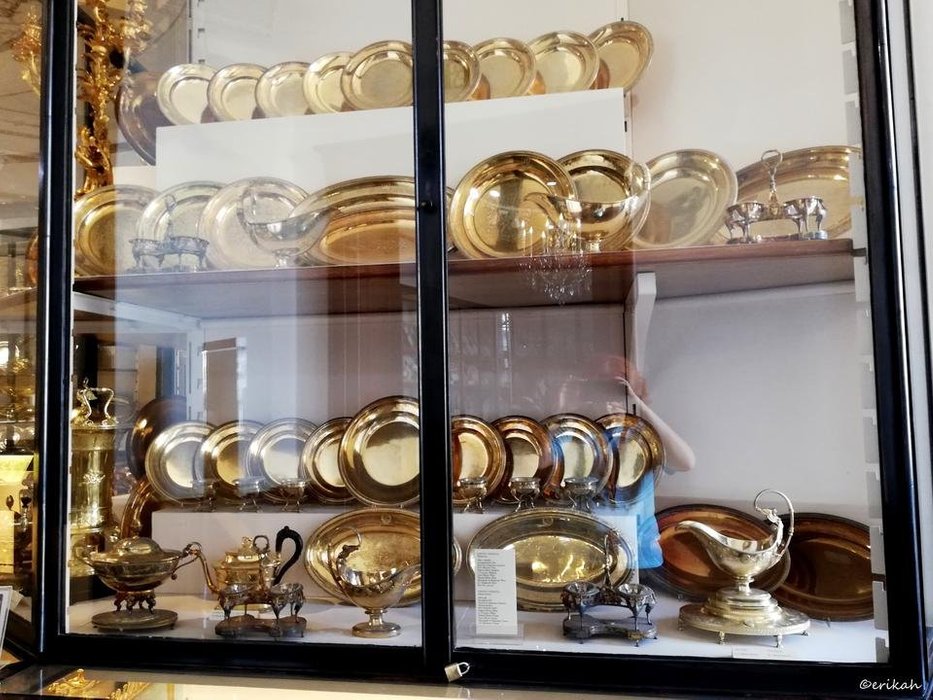 This set has an enormous amount of pieces of all kind.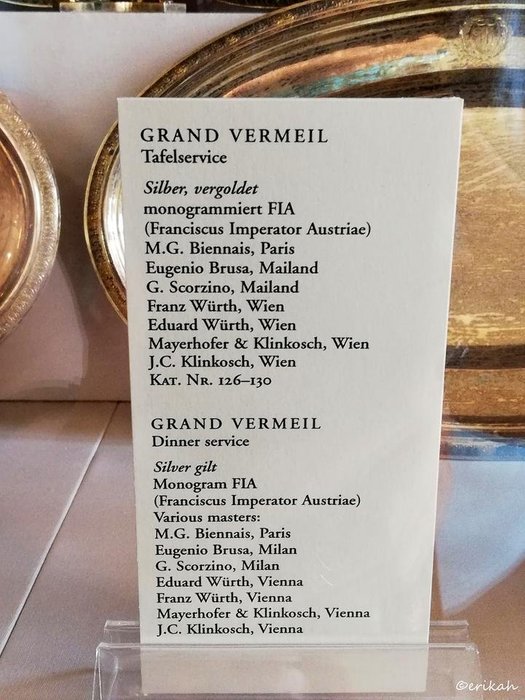 The Grand Vermeil is without doubt one of the most important services in the Court Silver Room. A major work of French goldsmith's art, it originally included articles for 40 place settings. Around 1850 it was enlarged to 140 settings by Viennese silvers-miths. Today this magnificent service consists of a total of 4500 items and weighs over 1,000 kg. It is made of fire-gilt silver which is called "vermeil" in French. It also has an interesting history, being closely connected to the rise and fall of Napoleon. The person who commissioned this sumptuo-us service in 1808 was probably Eugène de Beauharnais, Napoleon's stepson. It was executed by the Parisian goldsmith Martin-Guillaume Biennais and the Milanese goldsmith Eugenio Brusa. The service was intended for use at the court in Milan, where Beauharnais governed as viceroy from 1805 to 1814/15.After its completion the service was brought to Milan, but following the defeat of Napoleon the Kingdom of Lombardy-Venetia fell to Austria. The conditions laid down by the Vienna Congress required Emperor Franz to purchase the service from Eugène de Beauhar-nais. On the occasion of his fourth marriage to Caroline Auguste he had the service taken to Vienna in 1816 after the engraved arms of Napoleon as King of Italy had been replaced with his own as Emperor of Austria. source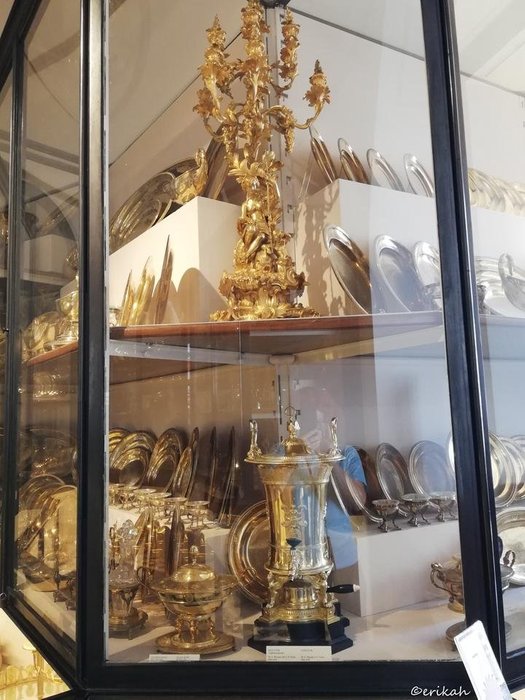 I tried to imagine how must have felt to have dinner using these gold plated plates. I'm used to porcelain and ceramic plates, this would be strange but wouldn't say no :)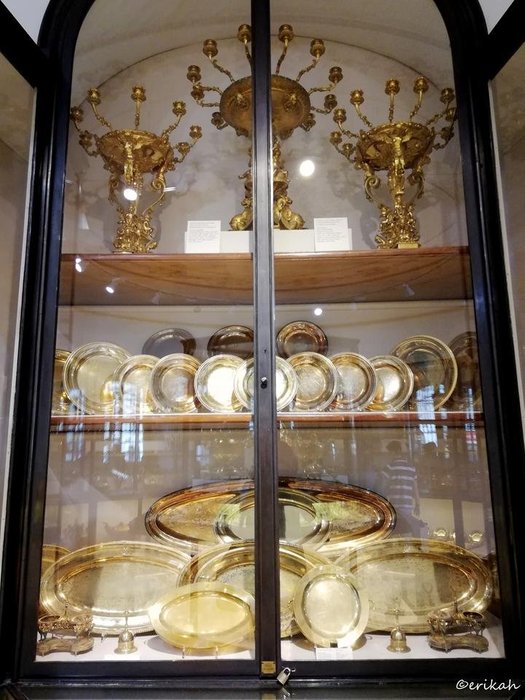 More candle holders and serving plates.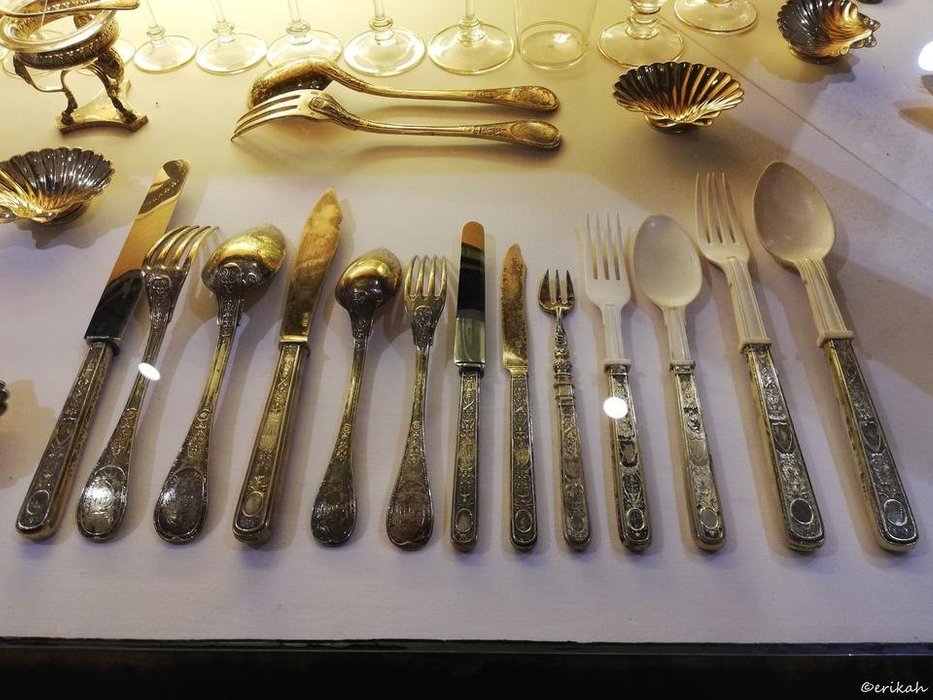 This is a wonderful cutlery set with God knows how many pieces. Look at the pieces, all gold plated, except those on the right that are white and I have no idea what are made of. It would be great to know the answer as it wasn't plastic for sure.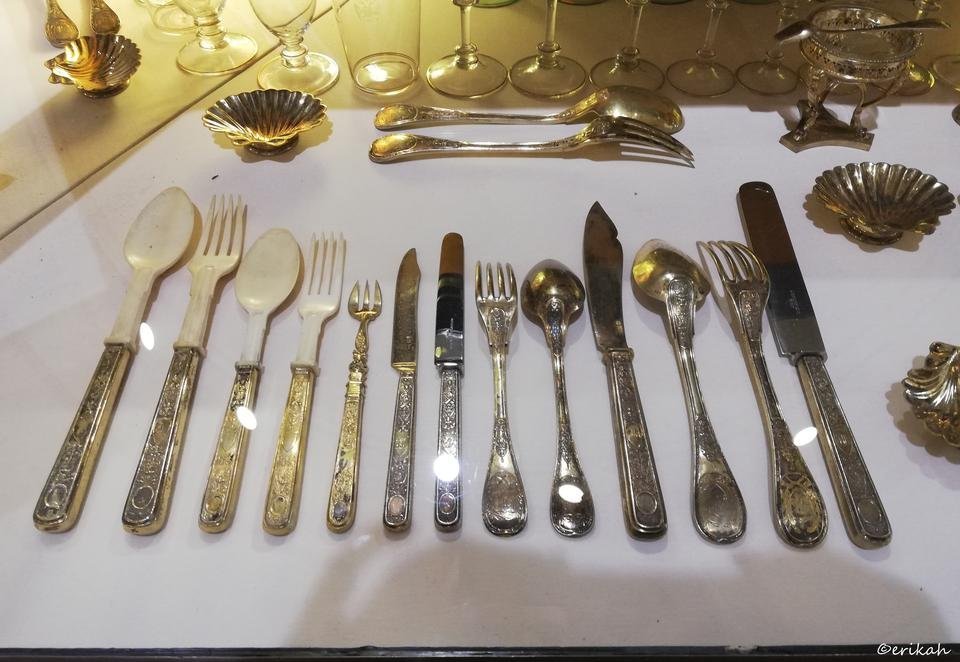 What was the menu according to you? Can you answer the question just by looking ant the cutlery? I can't.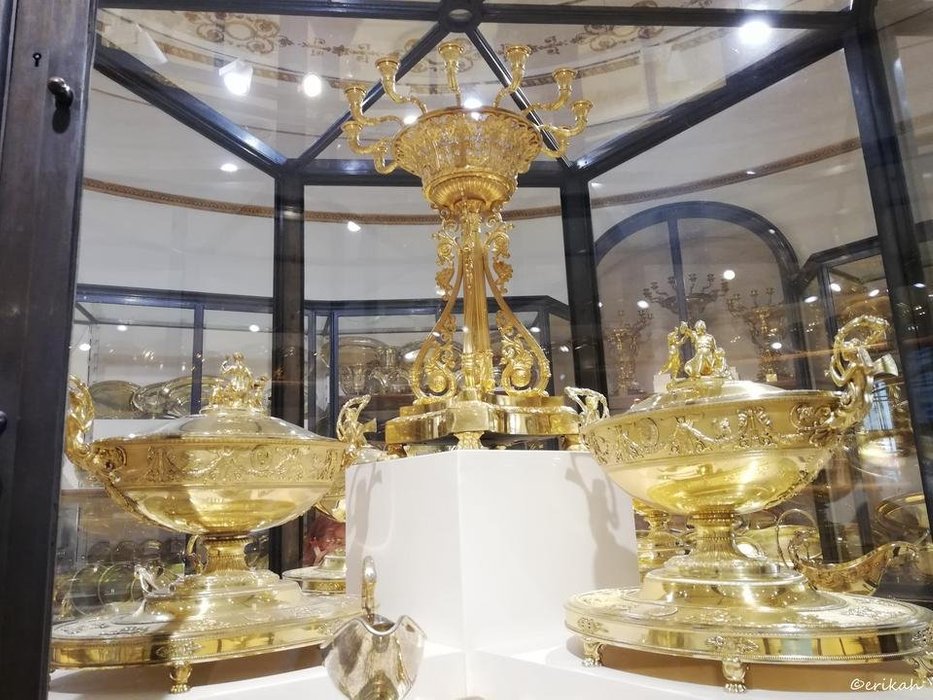 Those who made these pieces were real artists. To create such a wonderful artwork (you can't call it otherwise) it takes talent and experience. I believe only the best were selected for the job.
Stay tuned for the next episode.

Useful information:
Hofburg Palace
Michaelerkuppel, 1010 Wien, Austria
https://www.hofburg-wien.at/en/