After a short break it's time for another episode about Vienna. Feel free to read the other episodes here :
Vienna - Part 1 - Public Transport
Vienna - Part 2 - Hospitality
Vienna - Part 3 - St. Michael's Church
Vienna - Part 4 - Schönbrunn Palace
Vienna - Part 5 - Hofburg Palace - Silver Collection - Part I.
Vienna - Part 5 - Hofburg Palace - Silver Collection - Part II.
Vienna - Part 5 - Hofburg Palace - Silver Collection - Part III.
Vienna - Part 6 - St. Stephen's Cathedral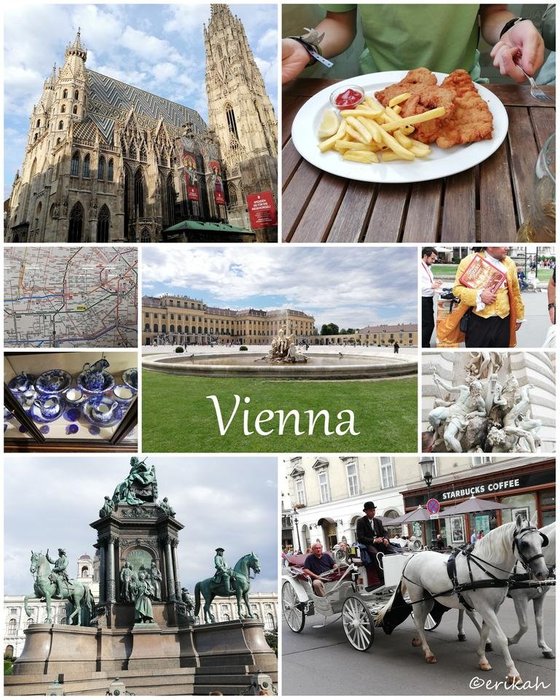 Today I'd like to show you the rest of the Silver Collection of the Habsburgs. As I have mentioned in my previous posts, it's the most impressive collection I've ever seen. It has 4500 pieces, none of them usual or regular.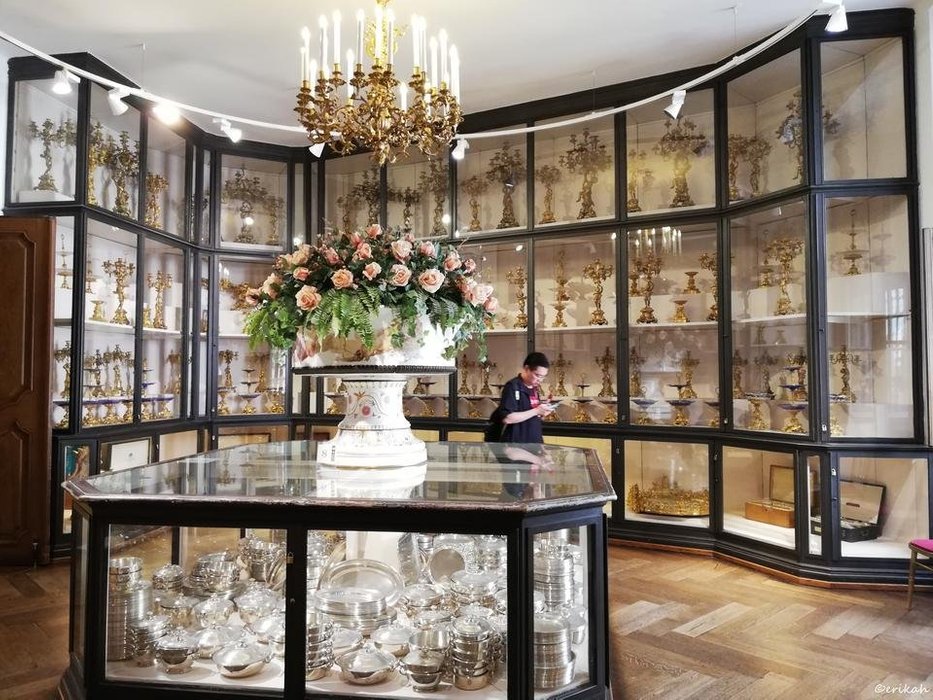 This is one room full of candle holders and plates. Unfortunately the space wasn't designed for museum purposes, this is part of the palace, the rooms are small and you have to be very inventive to take a good photo, not only because of the limited space but also because the crowd that usually is everywhere. If I were to take a perfect photo, would have come home empty handed. I've learned a long time ago to make the most of it, to do what I can and not look for perfection in places like this.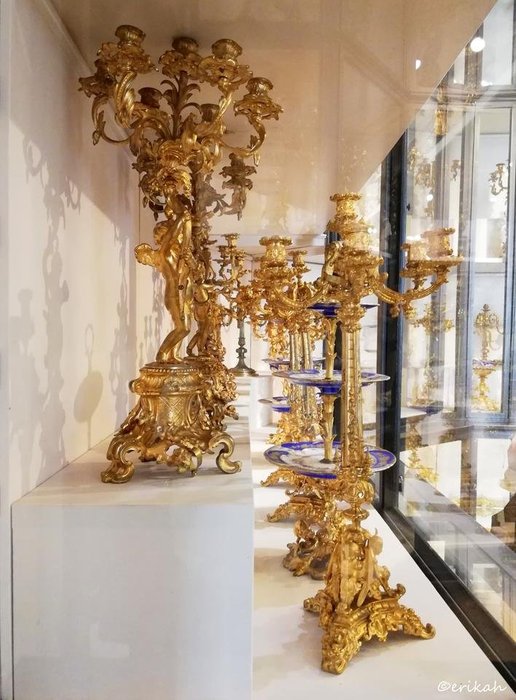 Nowadays candle holders have a decorative purpose, maybe serve at a romantic dinner but back then these were playing an important role. Were not only decorative but also served to light the room. The more, the merrier, that was the plan and that's why they were using mirrors excessively, so they can have more light.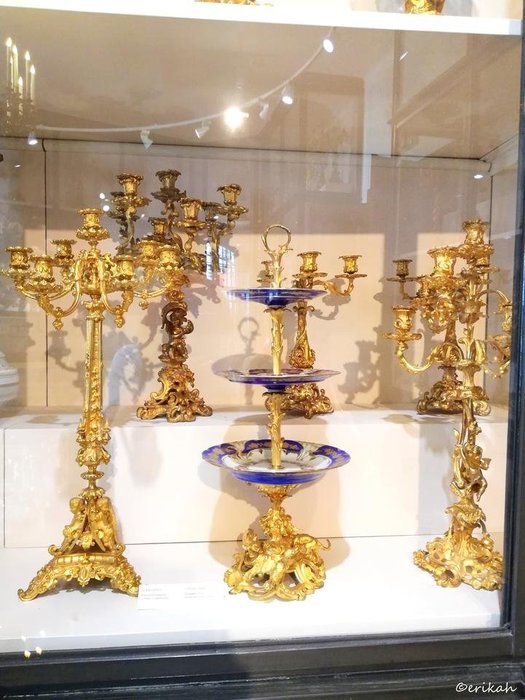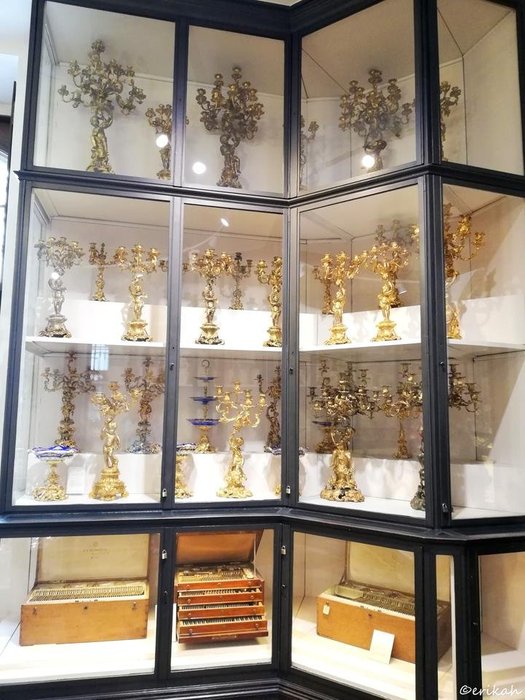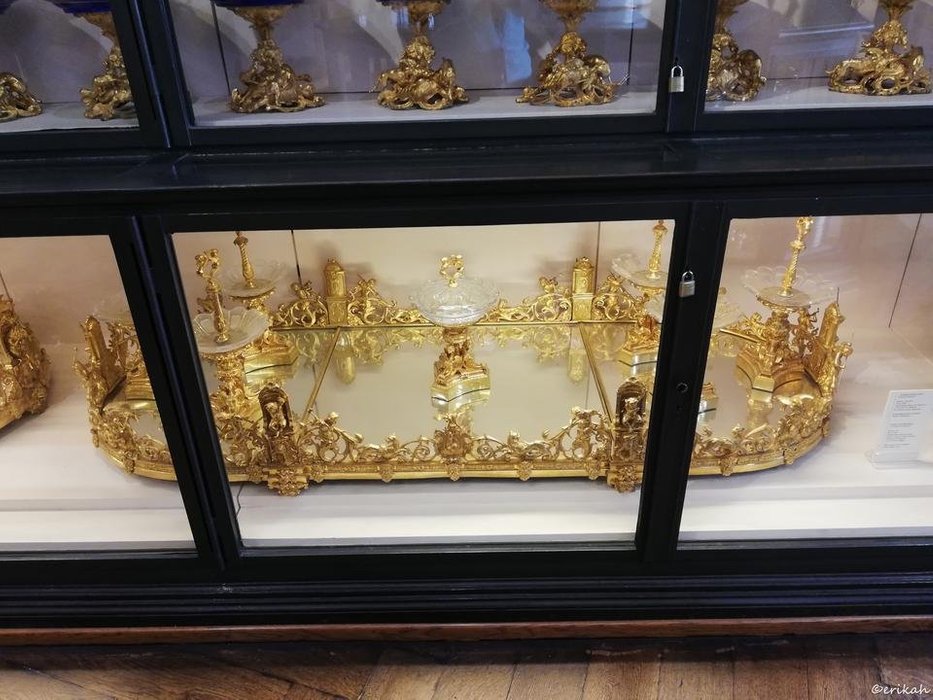 This is a smaller mirror tray that was used on the dinner table. That mirror multiplied the light and was also very elegant.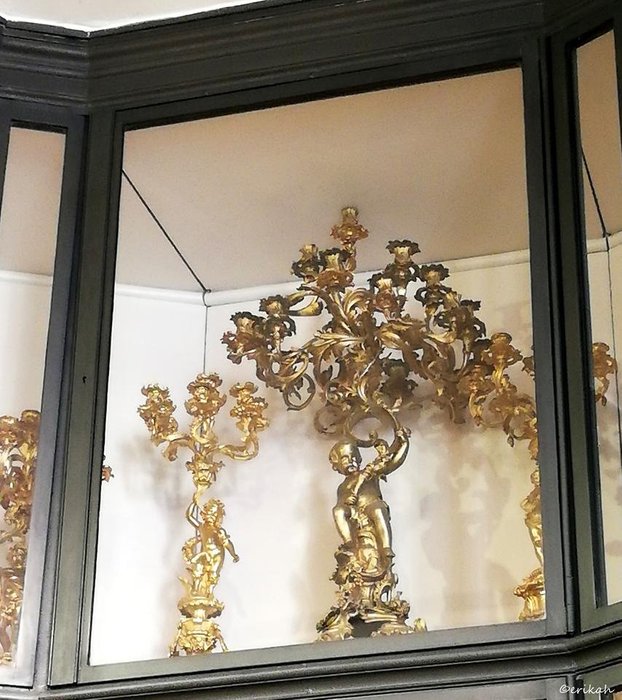 This amazing collection is used today for official state dinners. I was wondering if these candle holders are being used or maybe just the plates and the rest. I don't know.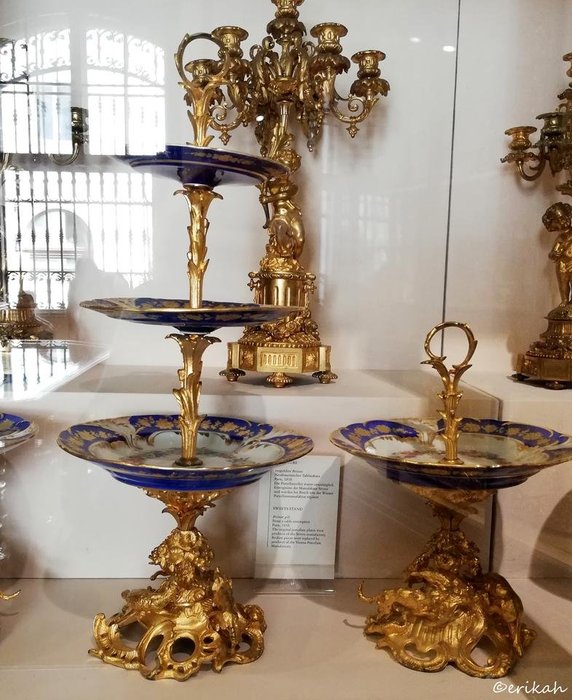 Sweets stand it says the label.
Bronze guilt, from a table centerpiece, Paris 1838. The original porcelain plates were products of the Sevres manufactory. Broken pieces were replaced by products of the Vienna Porcelain Manufactory.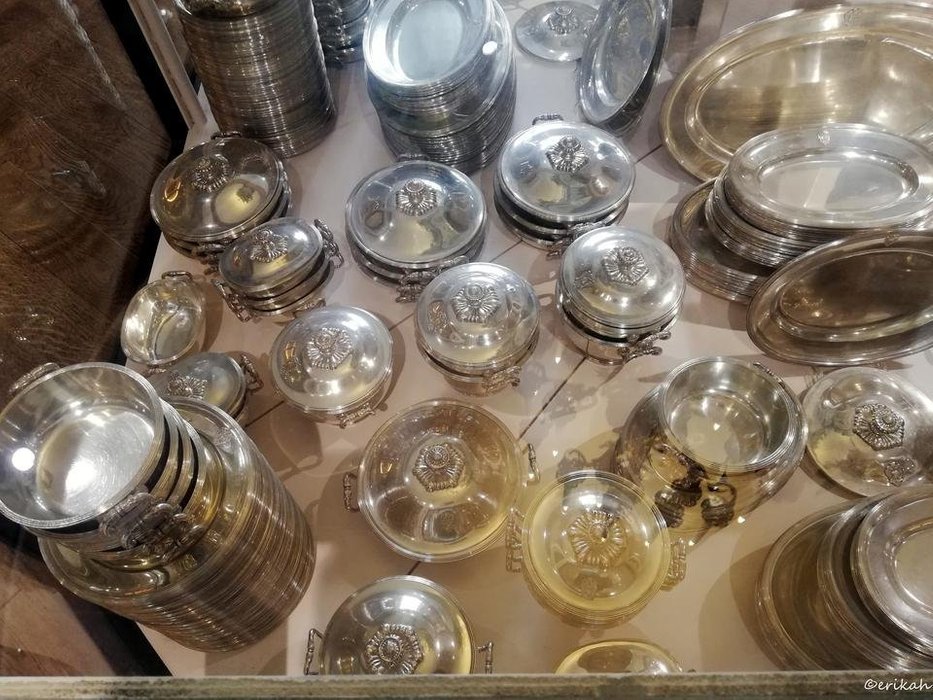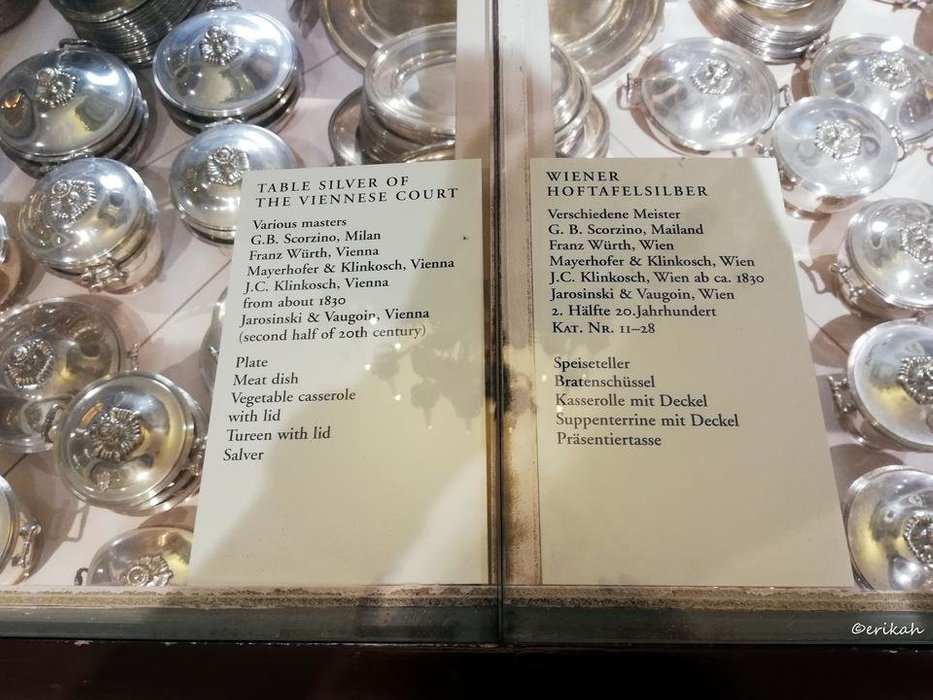 I don't like gold when it comes to jewelry, even less when it comes to dishes and decoration. I believe it's too shiny, too much. Silver however is my thing but only when it comes to jewelry. These things are nice as are part of the high society life and somehow it's normal or was normal to them. I on the other hand could not imagine having these on my table :)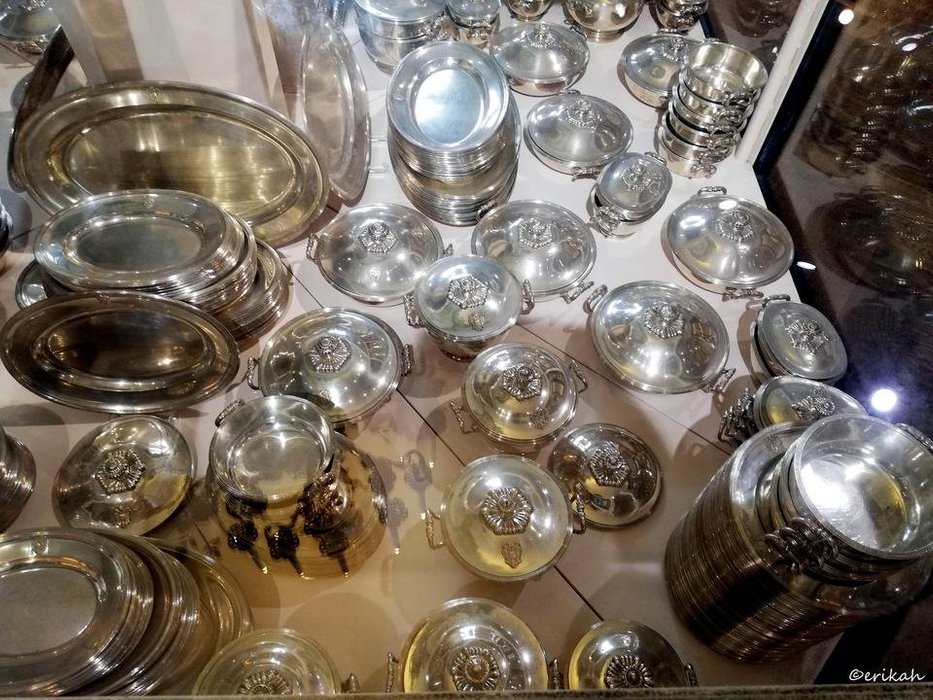 Useful information:
Hofburg Palace
Michaelerkuppel, 1010 Wien, Austria
https://www.hofburg-wien.at/en/