Today I'm going to show you some amazing hand painted porcelain plates from the Habsburg's collection. Feel free to read the other episodes here :
Vienna - Part 1 - Public Transport
Vienna - Part 2 - Hospitality
Vienna - Part 3 - St. Michael's Church
Vienna - Part 4 - Schönbrunn Palace
Vienna - Part 5 - Hofburg Palace - Silver Collection - Part I.
Vienna - Part 5 - Hofburg Palace - Silver Collection - Part II.
Vienna - Part 5 - Hofburg Palace - Silver Collection - Part III.
Vienna - Part 5 - Hofburg Palace - Silver Collection - Part IV.
Vienna - Part 6 - St. Stephen's Cathedral
Vienna - Part 7 - Food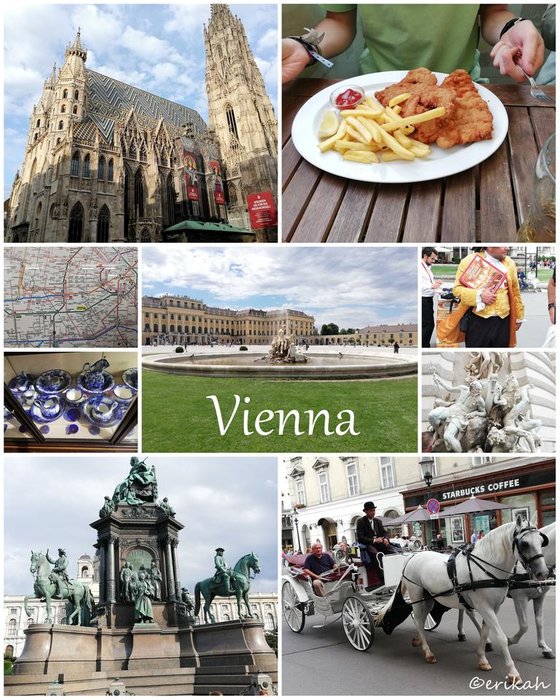 There's been many interesting and also beautiful pieces in this collection but what I appreciated the most was this plate collection or should I say series.
These plates are all black in the middle with a different flower painted on them and with golden line on them.
This was the finest porcelain you could get those days and I guess I'm not mistaken if I say the only one to have it was the Viennese court.
I would have photographed each and every plate but unfortunately it was already late, we were informed that the museum closes in ten minutes, so I did what I could.
Look at that plate. That tulip is like a real one. I was thinking how good those manufacturers must have been to create such a wonderful decoration and it was almost two centuries ago.
Whoever was in charge of designing these flowers knew nature very well. This is a small and humble flower I've seen many times out in the wild and yet look how beautiful it looks on that plate. The label says it's Bellis Perenis which means common daisy. We used to pick them in bouquets when we were kids.
This is Dianthus caryophyllus commonly known as carnation.
As far as I could tell, the flowers on the plates were all known flowers, not invented by the artists.
This is most likely a tea set. Each cup has a painting like decoration on it. I can see a church on one, the other has a wonderful flower and another one a scene like a painting. Below there are a few plates with the same thematic.
These flowers are painted on white porcelain, that's why the lowers look better, although you may like the black more, who knows?
Next to each plate there's a label with the Latin name of the flower you can see on the plate.

Useful information:
Hofburg Palace
Michaelerkuppel, 1010 Wien, Austria
https://www.hofburg-wien.at/en/