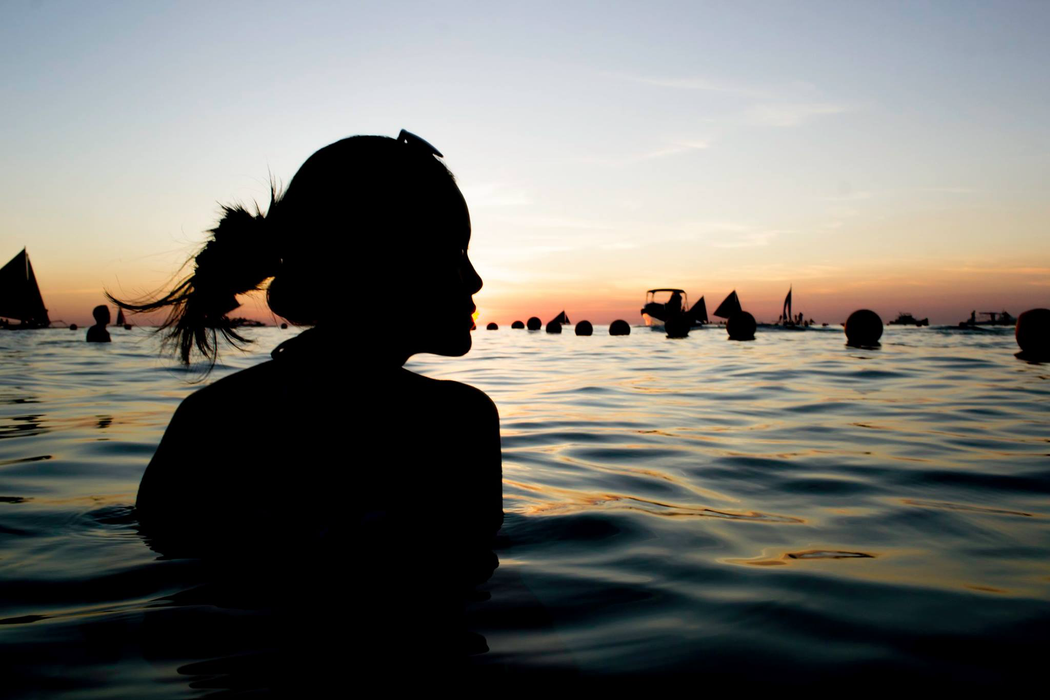 So I went to Boracay with my mom's side of the family (she has 9 siblings) and @david-krug (it was also my first time introducing him to this side of the family but that's an entirely different topic altogether!! ) 😉.
Except you guys might not even know what Boracay is, or why I'm even doing a "before" and "after" article for it – what does it all even mean, right? So today, in this essay, I shall expand upon the properties of— lol just kidding. Wouldn't want to bore you all to death. 🎓
In all seriousness though, here are a few heads up, since this is more of a Chapter 4 article than just Boracay 101:
❗ FORMAT ❗: My first travel article was more about cost and itineraries, but this one is going to be more of an advisory guide. For those who've already been and plan to return this year, this will set a bit of your expectations.
❗ HISTORY❗: I like giving information, 'tis what I like. It will give you context for the before and the reasons why there's an after in the first place.
❗ POLITICS❗: This article will get a little political – yep. If you dislike, I just wanted to let you know. It's more of my country's politics anyway, but I know people sometimes dislike reading stuff like this, so you can skip the entire section because I'm thoughtful like that.
Now that that's out of the way, onward we go.
PARTY ISLAND: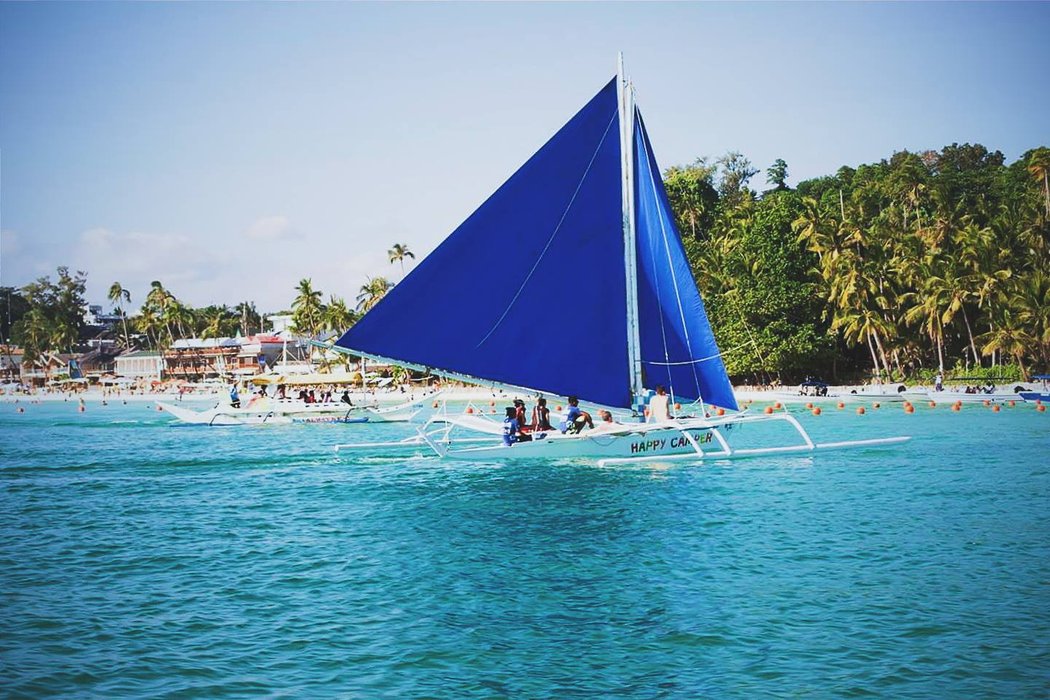 For those who don't know, Boracay is an island located on the off-shore of Aklan and is one of the most beautiful and popular beaches in the Philippines. The tiny island has an 11-kilometer stretch of white powdery sand, and crystal clear, cerulean, warm waters that still only go up to your waist even though you're already meters away from the shoreline. It's the perfect summer getaway (yuck, I sound like such a commercial).
And with all perfect summer getaways, it became the highlight to all tourism promotional videos that defined the Philippines, along with Palawan. It was the beach tourists came in to party hard 🎊.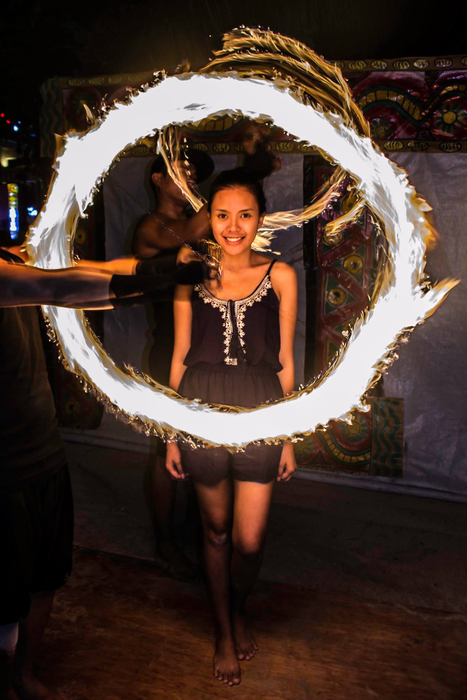 Two of the main events were the famous LaBoracay Parties during Labor Weekend (May 1st) where nights were filled with partying and drinking and partying and drinking and swimming and partying and so on and so forth, and the Boracay Pub Crawl - which is as literate as it can get - drunken crawling around the beach after walking to all the pubs along Stations 1 to 3, with much partying and drinking still (look at how much we just love the pattern of drinking, and partying and swimming. It's ingenious. 😎)
On top of the bars, there were also many activities along the beach itself - fire-dancing, artists performing, masseurs to give you an instant massage for when snorkeling, paragliding and the other water sports made your body ache, etc, etc.
I, myself, was also guilty of playing up the reputation and hype – when giving my friends from Spain the options to tour my country, the algorithm of suggestions in my head literally went like Boracay = Party vs. Palawan = Nature.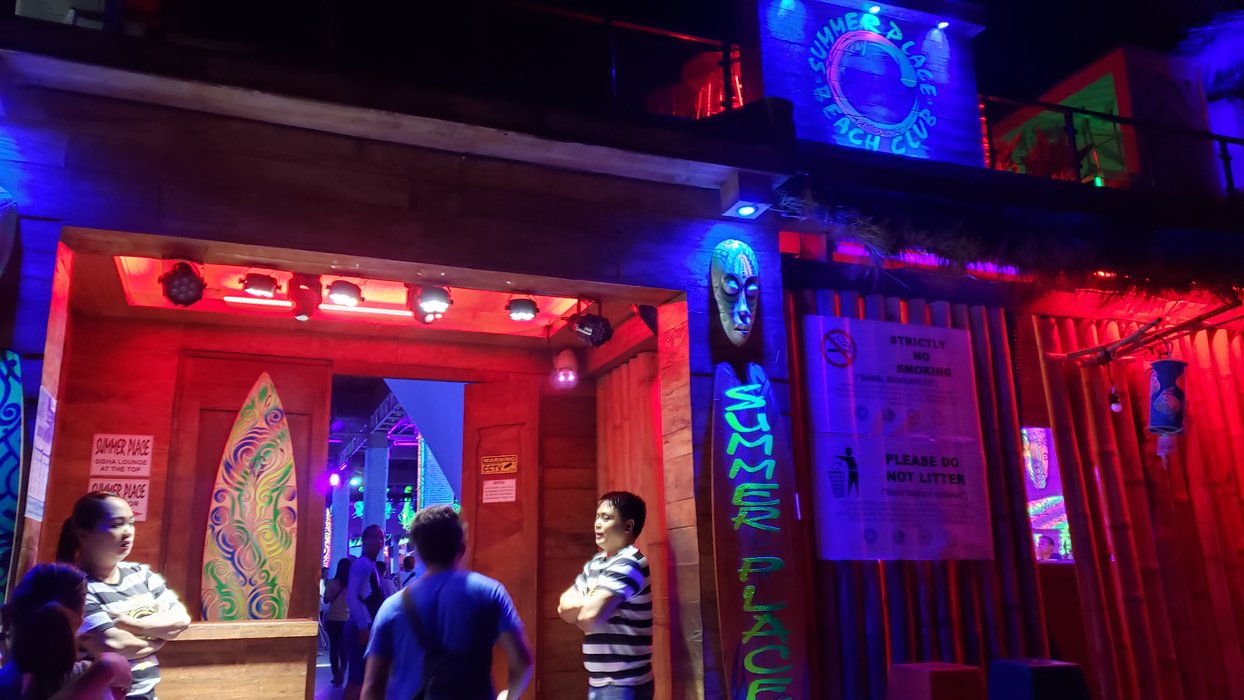 Hence what came next.
THE SHUTDOWN:
Given that we've established its partying properties, it wasn't much of a surprise that something would eventually go wrong (this is where it will also get a bit political - skip if you dislike).
There were a few factors contributing to the shutdown of Boracay but here are the main points:
ENVIRONMENTAL PROBLEMS:
The Philippine DENR (Department of Environment and Natural Resources) conducted its review on the island for sustainability and they literally discovered shit in the water. The hotels were dumping their waste (both human and plastic) directly into the sea, raising the toxicity level of the water in the beach. 🚨💀
NEW PRESIDENT:
Our new president, Rodrigo Duterte is crass, swears a lot, and kills people through his 'War on Drugs Campaign' but the man also gets shit done. He has a no non-sense attitude, so if he mandates something, it better be happening. I guess this time, the mandate was to protect and maintain the sustainability of our natural resources no matter what the cost (20% of the country's tourism revenue if you're interested).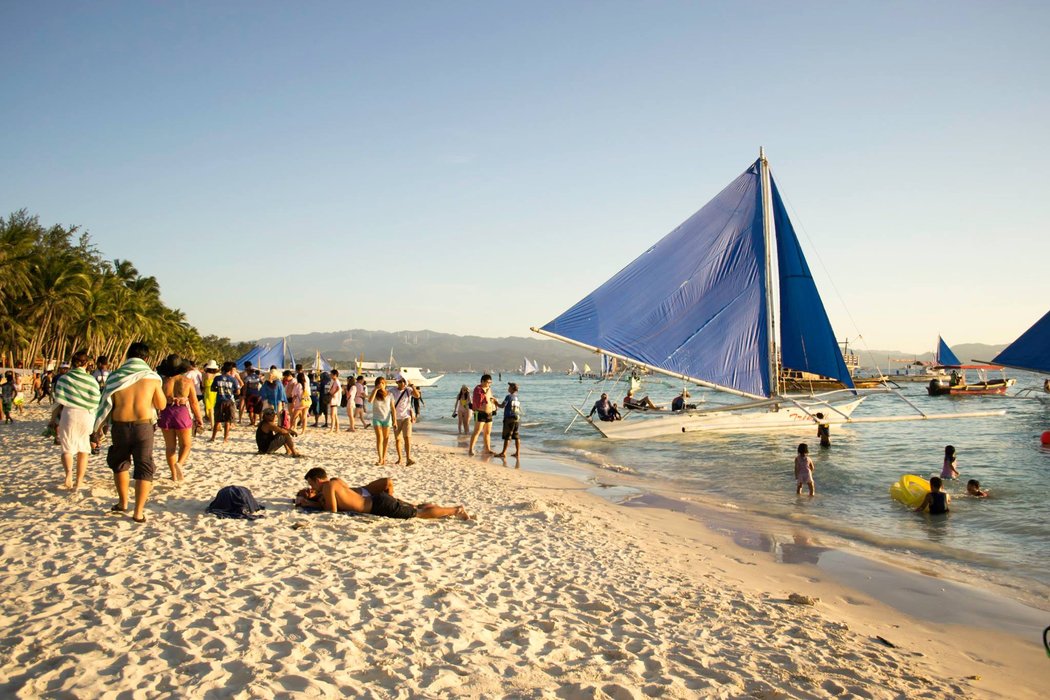 A lot of people complained that the measures taken were harsh - it was a 6-month period of complete and total non-access to the island. It was going to affect 90% of the population who lived there since everyone was dependent on the tourism. No tourist could get in, and only Aklanons were allowed to stay/travel there. But if you just found out you were literally swimming in toxic waste, no matter how pretty it looked like, I think the shutdown was completely justified (fight me 🔥).
REHABILITATION EFFECTS:
During my visit this year, I managed to interview one of the hotel business locals on the island itself and get first-hand information on their actual opinions. See, I had such a debate on the capital on whether it was more detrimental to the people that it had been shut down, that I was so glad that I would finally know from someone directly affected by the shut down whether it was a good thing or not.
I figured I could write a million sections on different aspects of the new rules, but I thought maybe a table might be more efficient 😛 (this post is so long already omg)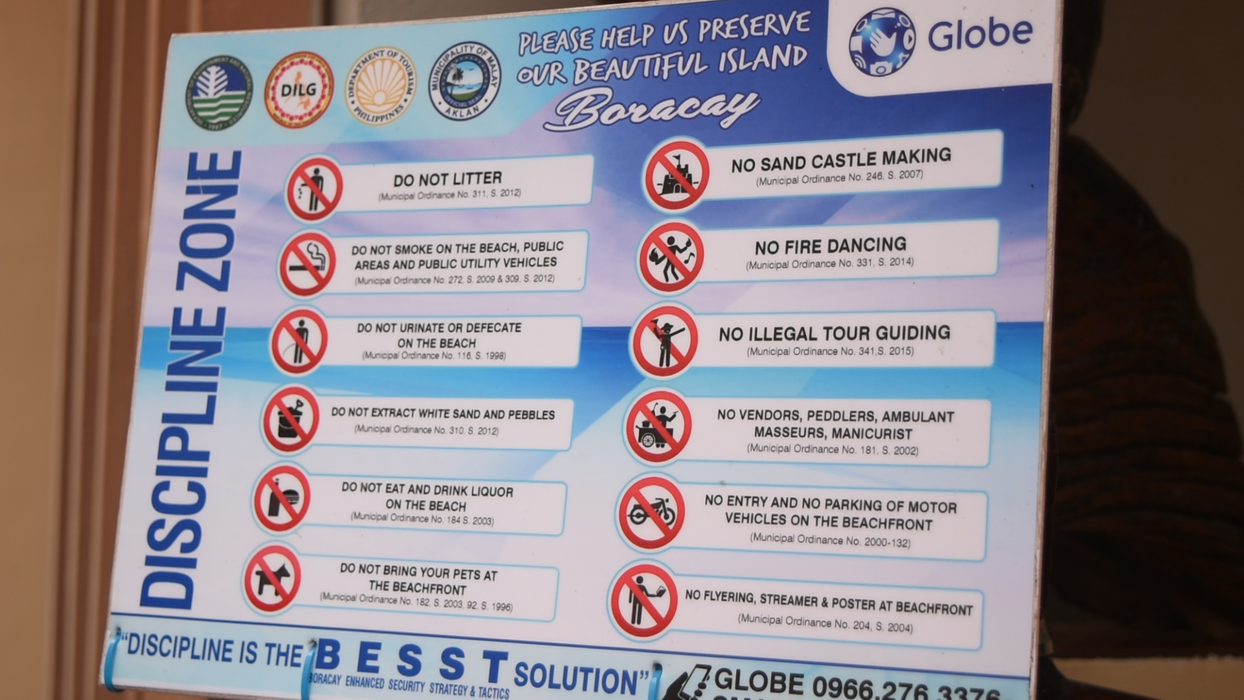 | ACTIVITY | PROS | CONS |
| --- | --- | --- |
| 🔥 No Fire Dancing | No more kerosene to pollute air and sand | No awesome, awesome pictures like the above |
| 🍝 No Beach-Front Dining | No more littering on the beach and spilling food on sand | Sad 😔 - it was all very pretty before with the couches and lounges and lights |
| 🙋 No Flyering | No more annoying people harassing you to look at their "cheap" prices | Lesser accessibility to when you want to be spontaneous - now you actually have to schedule and structure yourself |
| 🎉 No Partying and Drinking at Beach | Quieter and lesser encounters with drunk people slobbering and puking all over you | Quieter. It's all just super quiet. I wasn't used to it. 😮 |
| 🚫 No Businesses without Permits | More structure and less scamming, and just order in general. Everything is legit now. | Price hike omg. The cost for EVERYTHING, from hotels, to restaurants, to basic laundry services just went UP UP UP. |
| 🌊 No Sandcastle Making | To be honest, I don't know the reason for this one? I think it was just to stop people from illegally making money off the sand? | No more pretty pictures and mementos of the beach itself - it used to be like a standard post-card picture you'd take as proof that you'd gone to Boracay. |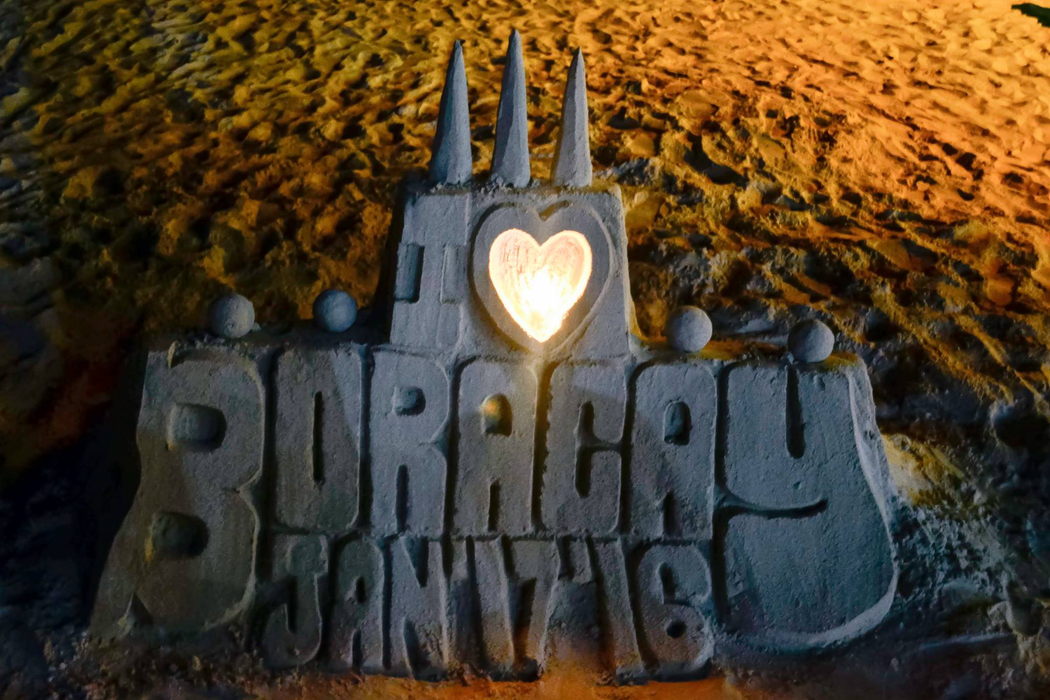 CONCLUSION:
In all honesty, I still don't know how to feel about it. 😅
On the one hand, I absolutely love and adore the fact that it's so much more cleaner now, and that its natural beauty has apparently been 90% restored. According to my mom and her sisters, the place looks more like how it had been 20 years ago when it wasn't so popular yet, and it hadn't been tarnished by mainstream tourism. The locals love the fact that is finally calmer, quieter and much more structured - there are finally rules now and tourists don't get to do whatever they want on the island.
On the other hand though, while I was walking down the beach front at night, I missed the lights and bustling activity on the sand itself. It looked a bit empty and I could feel the stark difference in my body. You could tell that there was a hollow area in my psyche reserved for the music and the fire-lit concerts of acoustic guitars in the open air. Now there is an 11-kilometer stretch of empty space like this: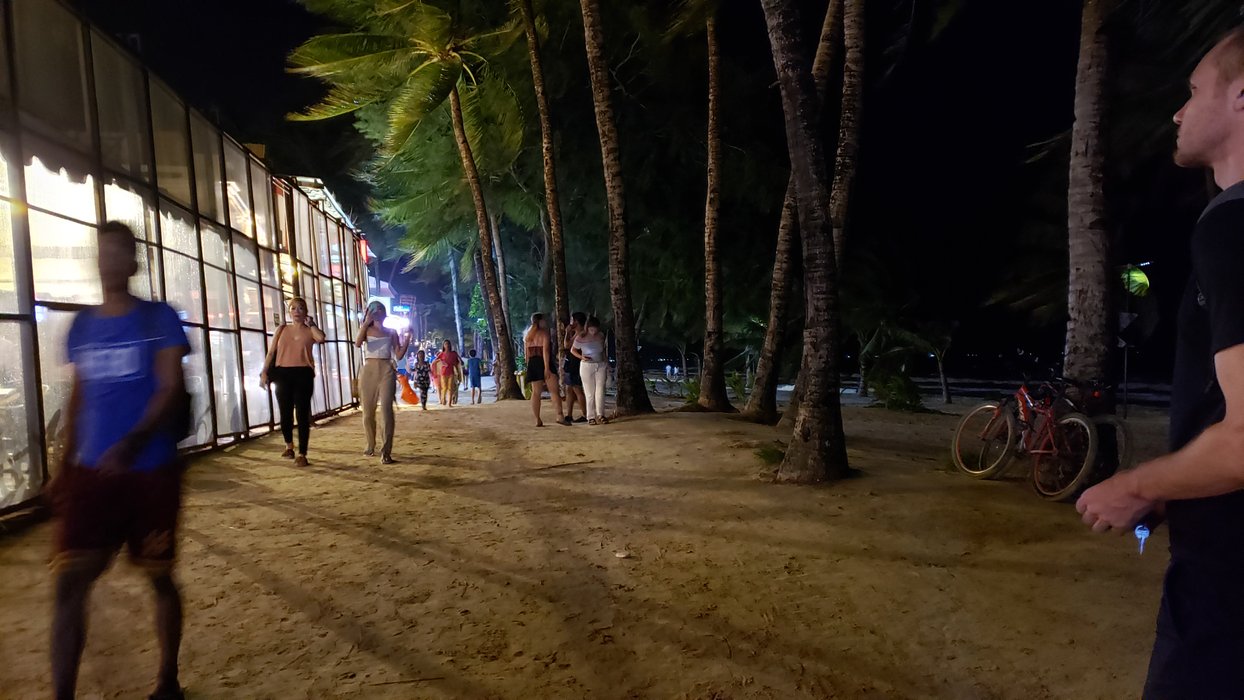 But maybe the only reason why I feel like this is because I have something to compare to in my head. I knew what it had been like 3 years ago and it was just so different. Also, maybe it's the 20-something year old in me that wanted to party for a bit during the night walks but couldn't. Maybe it's a good thing that Boracay has "grown up" a little and become more responsible for itself.
Regardless of what it is, the only thing that I cannot deny is that the place is fucking beautiful and I am so glad that it's part of my country's national treasures.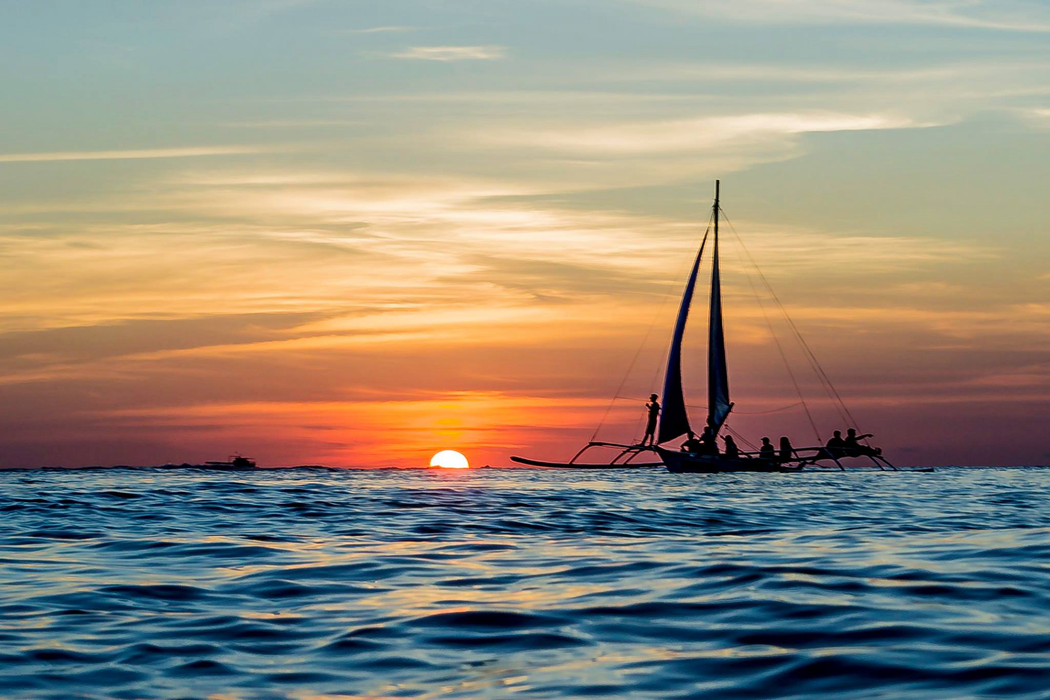 But also, do let me know what you guys think though! I'd LOVE to hear your opinions 😊