One small quarter of the Zavokzalny microdistrict in Vologda remained unshot. It is limited by the streets: Planernaya, Sergey Preminin, Mozhaysky, Poshekhonsky highway, as well as the block crossed by School Lane and Fuel Lane.
There are a lot of dilapidated housing. These are, as always, multi-apartment two-story barracks and there are separate corridor-type barracks.
Some houses are very close to the multipath railway. Constant vibrations and noise were already ingrained in the brains of local residents.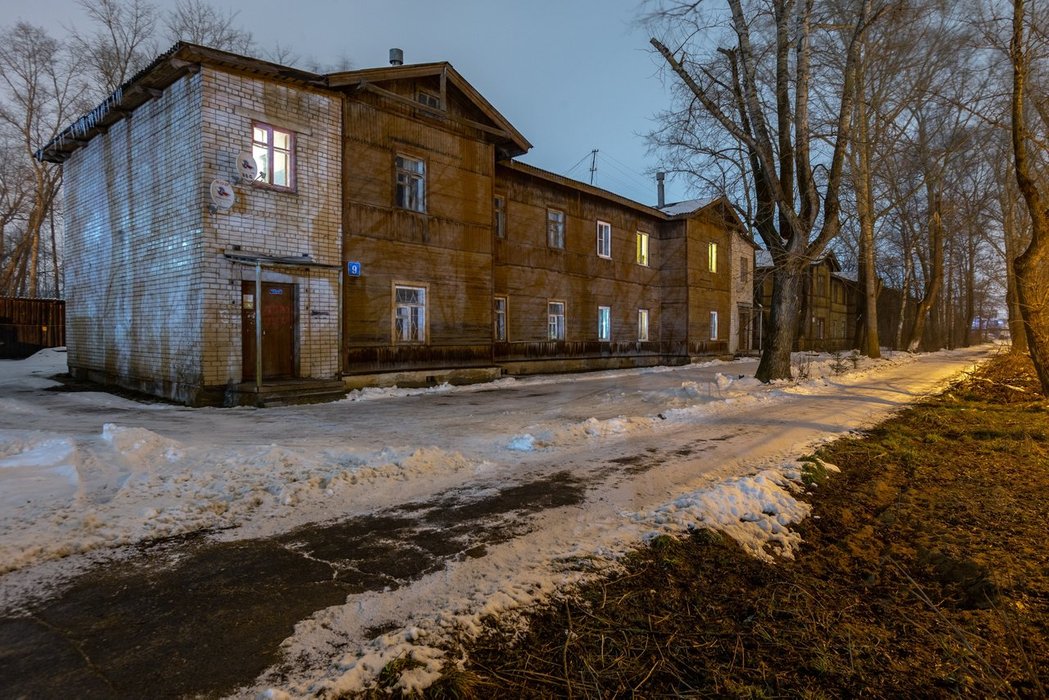 If the houses still somehow look decent, then the sheds in the yard all fell apart.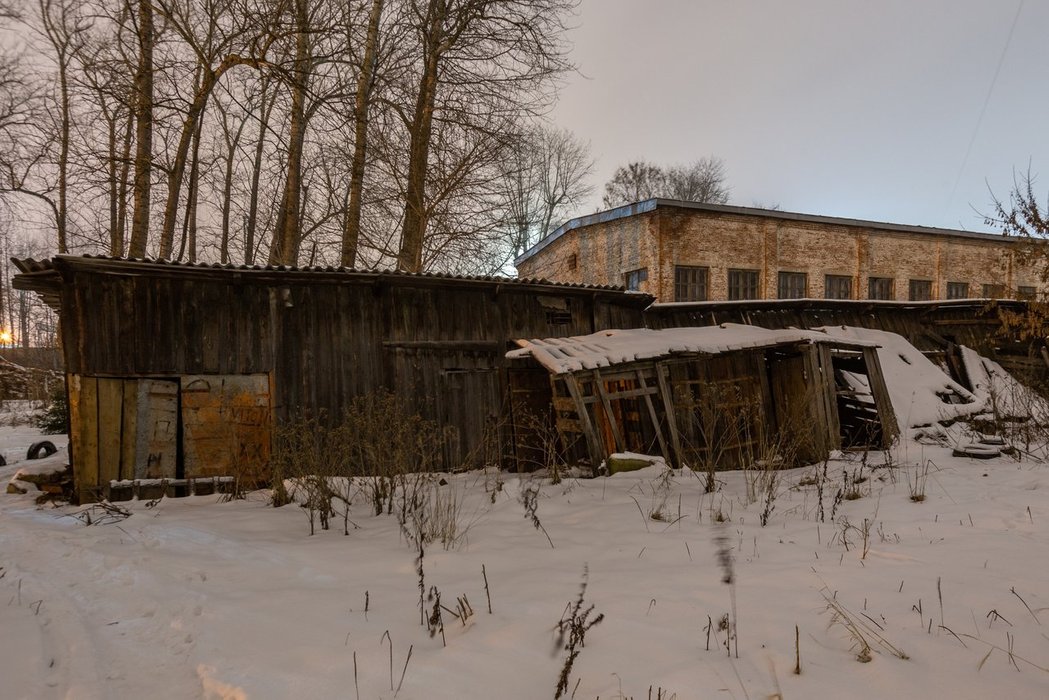 The houses in this place are not fully populated. Who could, long ago escaped from here, and nobody will buy apartments here even cheaply. Perhaps the houses are already recognized as emergency and are waiting in line for resettlement.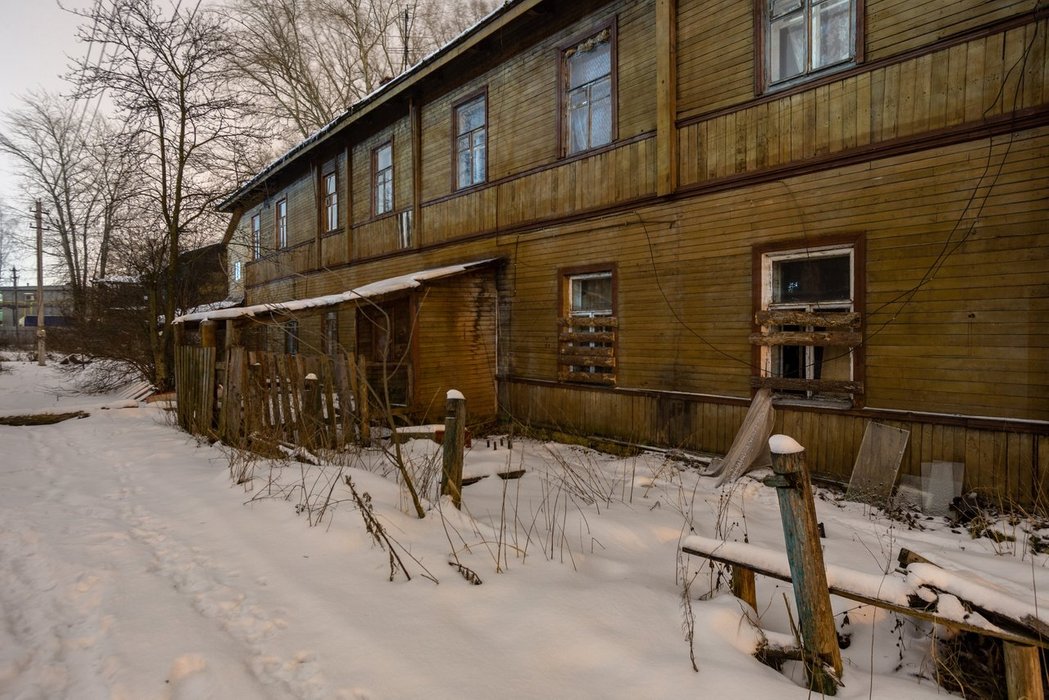 It became me uncomfortable when something stirred in the shed behind the curtain. Maybe there are homeless people, or maybe just the wind. In any case, I tried to leave this place as soon as possible.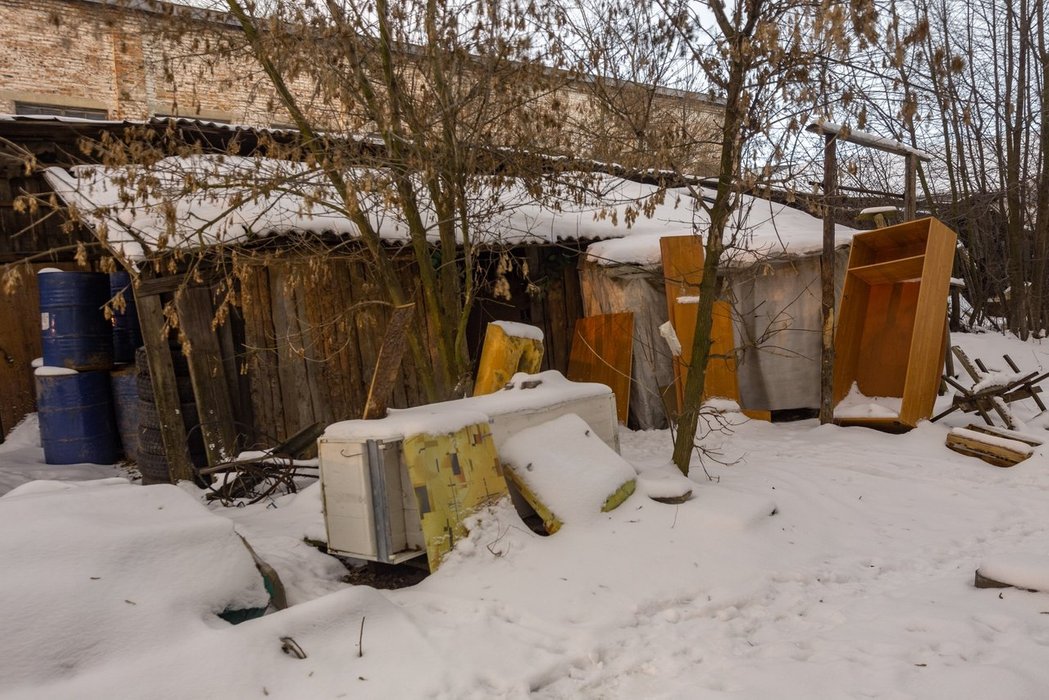 But before that, I went around the house on the other side and took another shot.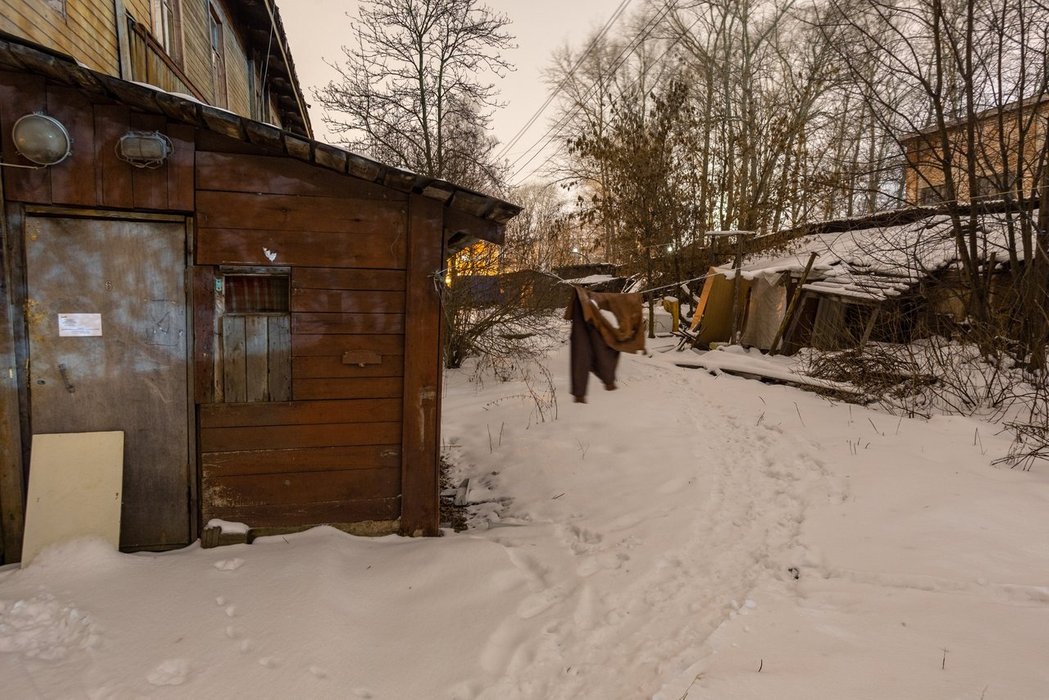 The place here is very gloomy, near the industrial zone, there are no shops nearby. Only a car wash and gas station somehow dilute the situation.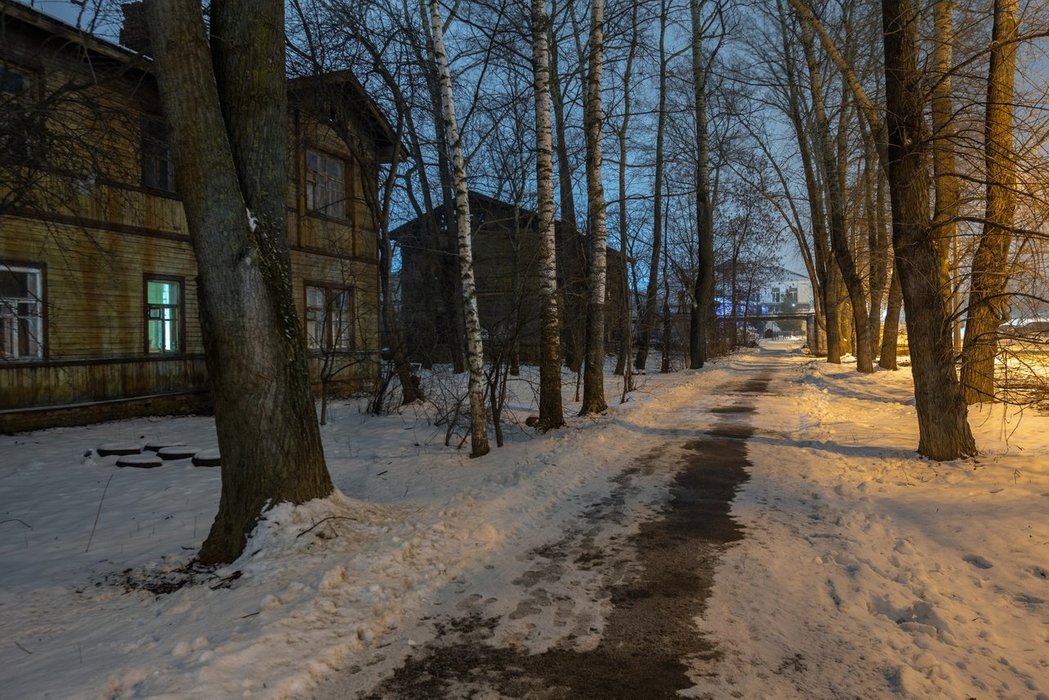 The third house suffered a fire.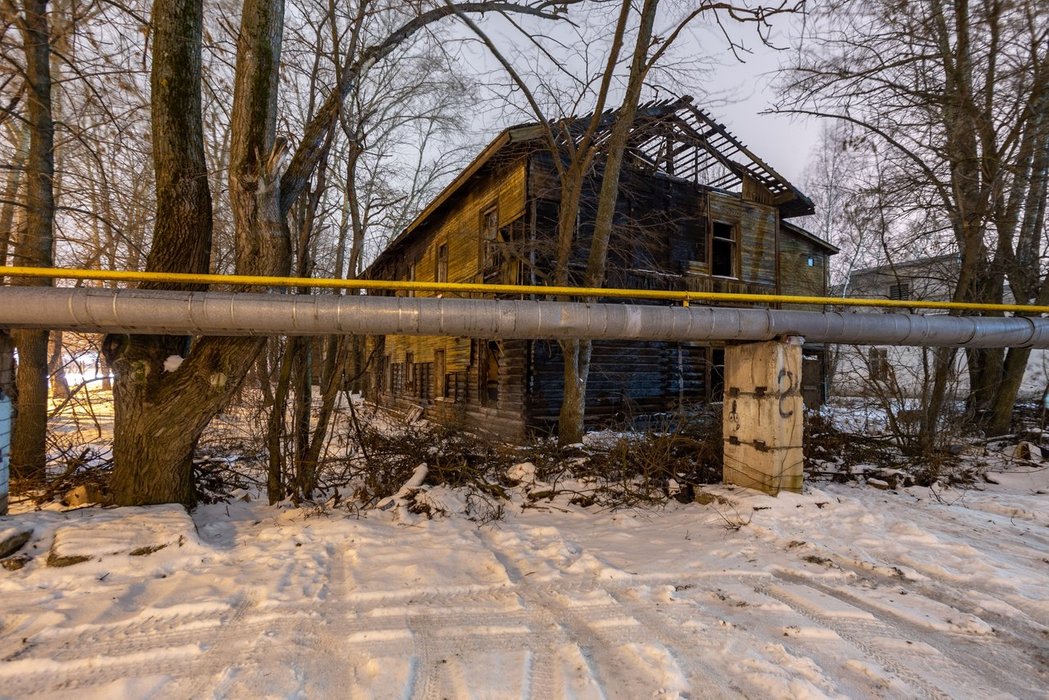 Oh yes! There is a freshly built brick three-story house. But I would not live in it, all for the same reasons listed above.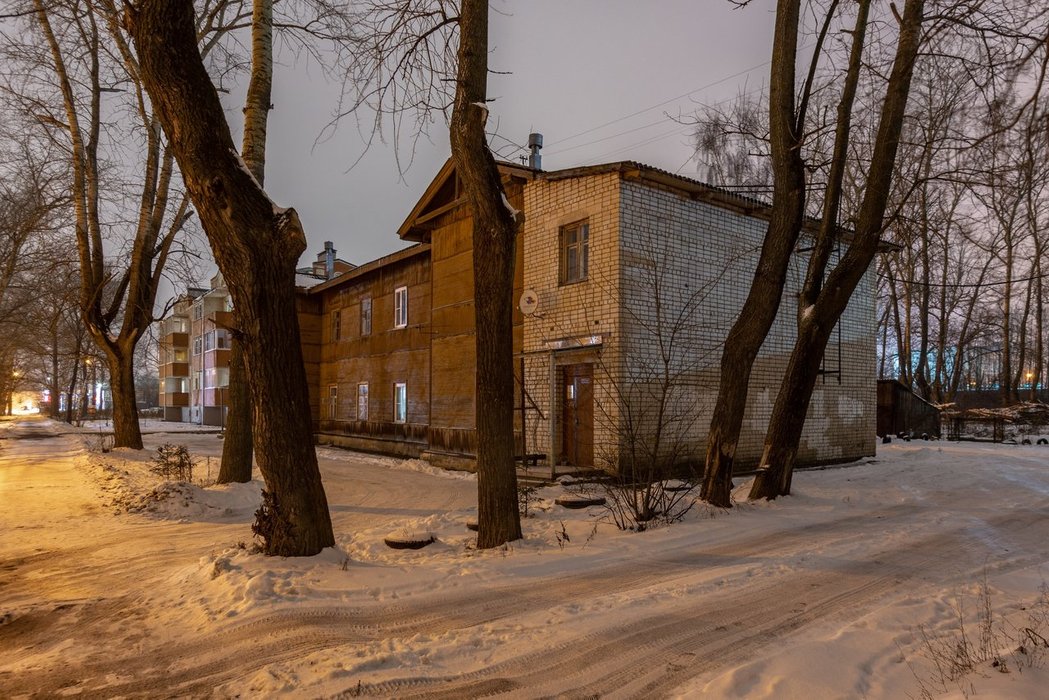 At the back of the block closer to the railway there are couple more houses. One of them is abandoned and is in a dilapidated condition.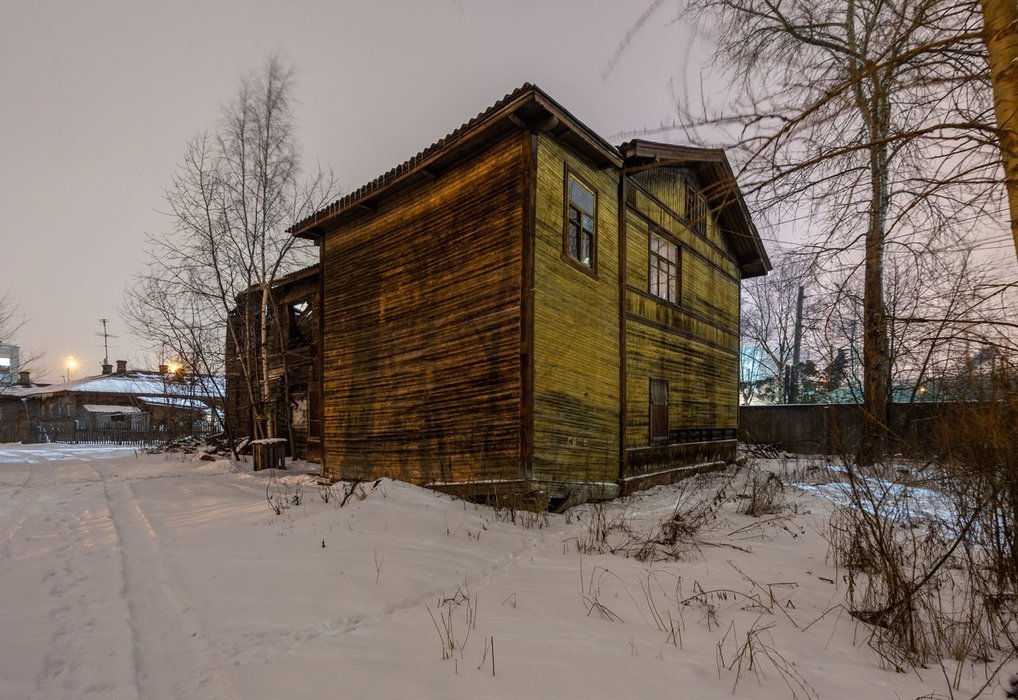 But at the entrance to the porch the snow is cleared, and the castle hangs on the doors. Homeless?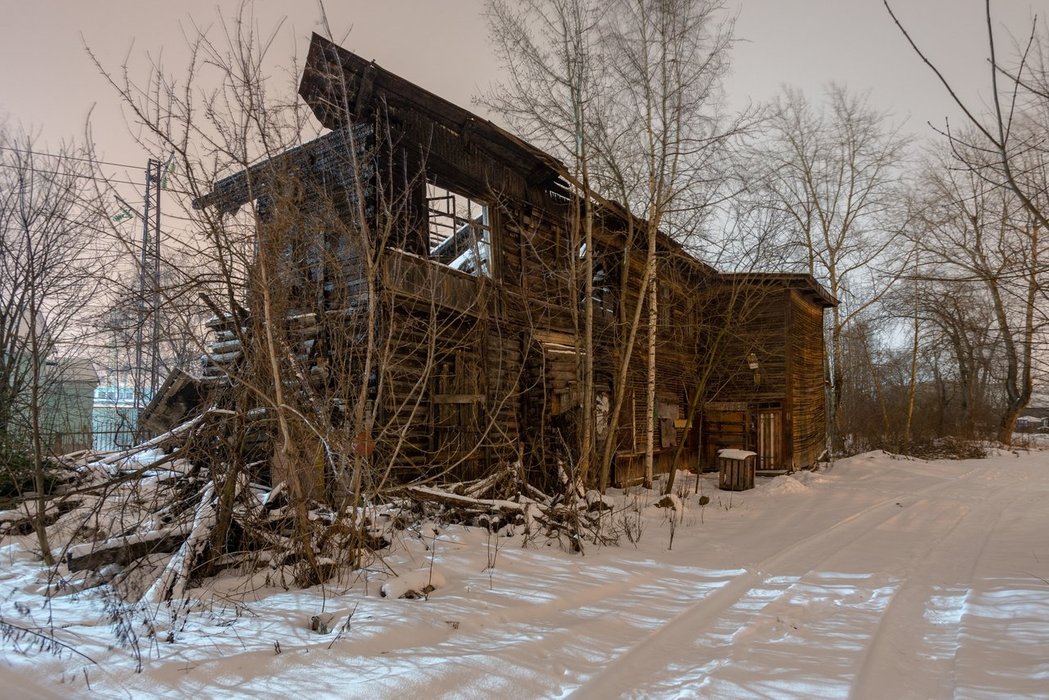 The second house, which stands nearby, is residential.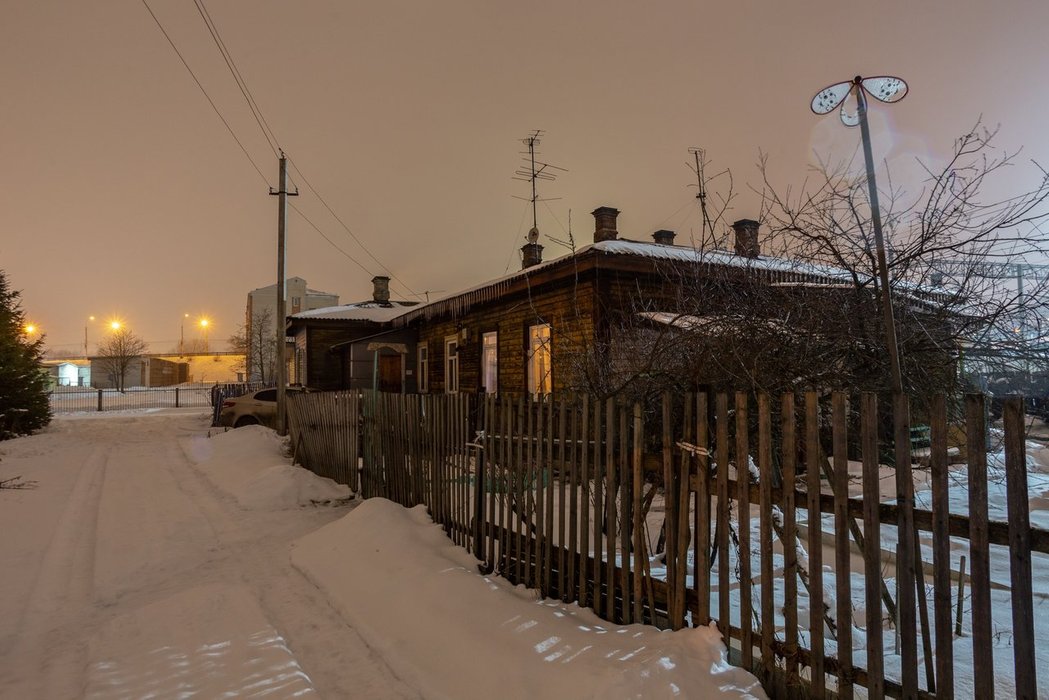 This place has its name - Station Lane, but for some reason this is not indicated on the map.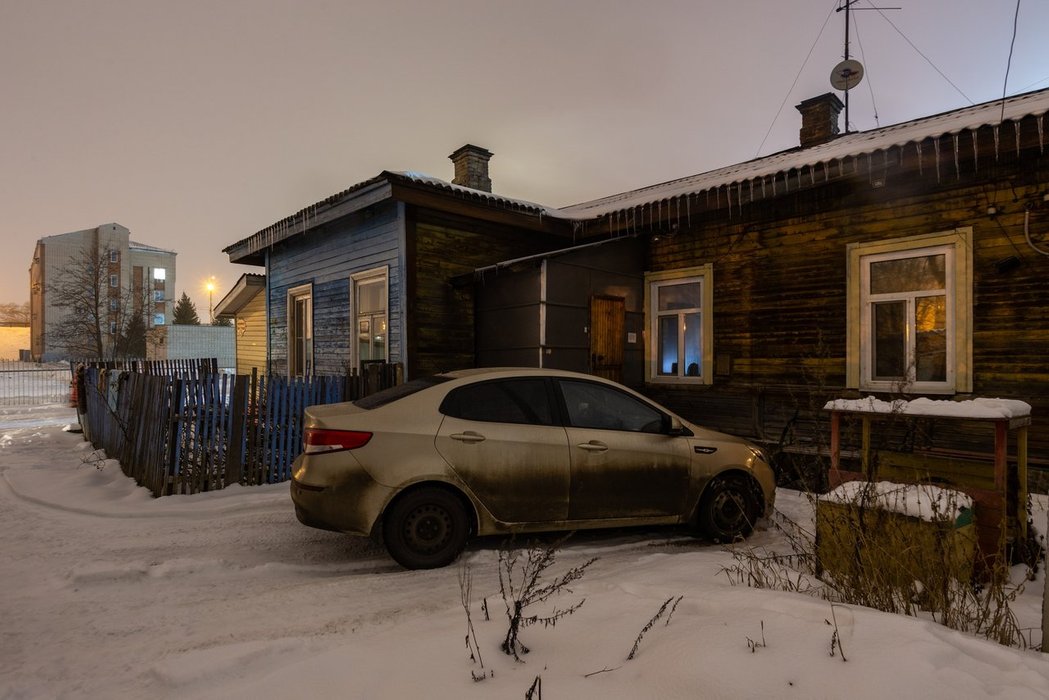 But it is indicated on the plate of the house.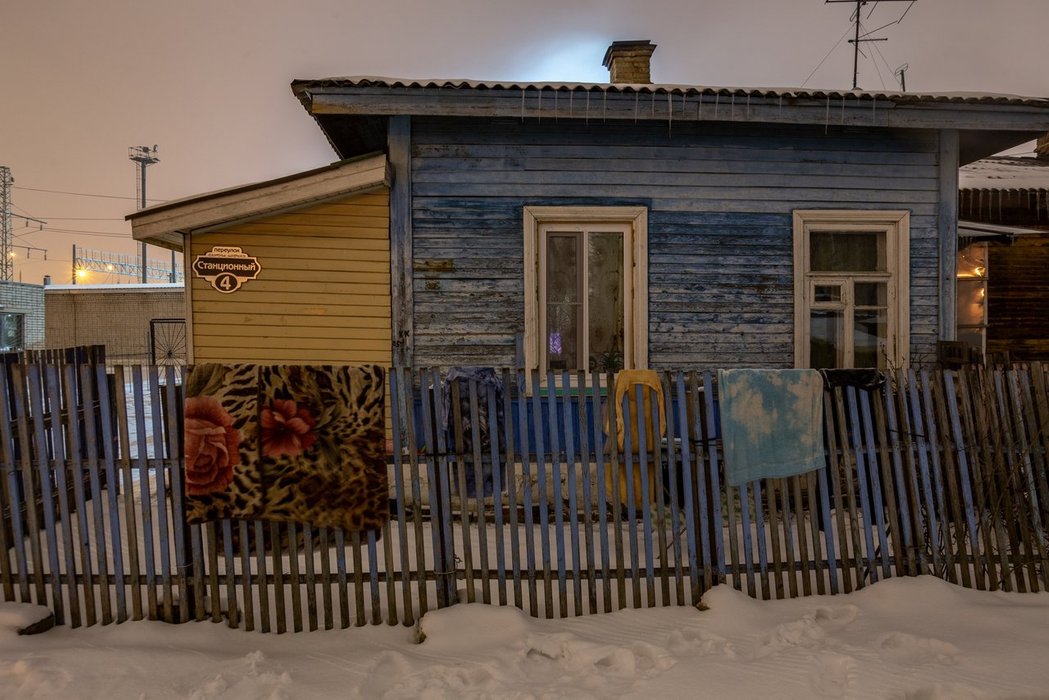 To be continued...