I am more than sure that you wouldn't have guessed that Omani cuisine has such strong influence from the mix of Asian and Arabian flavors. Omani cuisine emphasizes the Mediterranean, Persian, Indian and Turkish flavors which relatively result in common dishes like different kinds of stews, grilled meats and also a staple of curries with bread and rice.
While it is a culture that Omani have a heavier meal during the day and contrast by a lighter meal at night like stews and bread. Thus, it makes sense that the locals tend to have dinner at home rather than heading out for a big feast. This also leads to the fact that it's not easy to find a restaurant operate during the night.
Since our hotel is a distance away from the nearest city and we were cravings for some Arabian taste since the last time we had our dinner at one of a quaint and small local restaurant. We decided to have our dinner at Al-Tanoor which serves a variety of Arabic cuisine with a mix of the Mediterranean influence on the plate.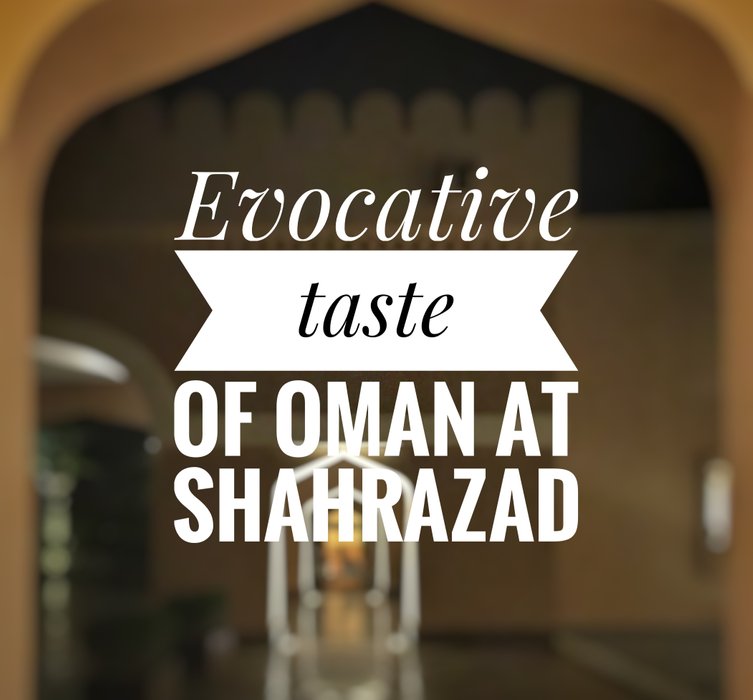 We start off with a choice of a hot or cold 'mezzah' which is an appetizer in English. Since I just recovered from stomach flu, we opted for the hot appetizers. While we were waiting for the arrival of our appetizers, we were served with a fresh hot bun with in-house made tomatoes, chilies pepper relish.
It's not strange that you'll be served with exotic spreads at an Arabic restaurant especially spread that consist of chili peppers. Many of the restaurants preserve the authentic Arabian culture and reflected it into their cuisines. For many centuries, herbs and spices like cumin, fennels seeds, saffrons and chili peppers play an important role in shaping up the local cuisines. Thus, it's not a surprise that you'll see the spread of chilis being served.

We ordered a spread of hot mezzah accompanied by a cold mezzah as a dipping. These include a meat fatayer which is a home-made puff pastry with minced lamb, Kebbeh; a stuffed croquette with crushed pine nuts and minced beef, Rakakat; a crispy phyllo pastry with parsley and feta cheese, Fattayer; a flaky pastry with spinach. While you might dipping sauce has a creamy texture like hummus, but, it's actually Mutabal which is an eggplant puree with yogurt and tahini. It has a smoky yet, refreshing taste from the eggplant, followed by a hint of sesame taste from the tahini. It's definitely a kind of Arabic dipping that you leave without trying.
While for me, I've chosen the Pablo which is an Omani soup that I couldn't skip ordering. It is a flavor-packed soup from the tuna with assorted vegetables and spices that is for sure going to amaze you within a tiny spoon. It has a strong saffron taste with a zing from the lemon and also the herb taste from the parsley and cumin. I would be lying if I say that didn't enjoy this bowl of goodness. The only down part is the portion could be a little more. But, I just have to blame myself for being too greedy.
As for my main, I went for a lamb stew with dates in a Moroccan tagine. Honest speaking, I am more on a savory kind of person rather than sweet. Although I prefer my food to savory, I absolutely can't deny how incredibly tender the lamb is. It falls apart and melts in my mouth without the need to chew. What's impresses me, even more, is the flavor of the lamb stew, undoubtedly that food cooked with dates are sweet but this dish is so well balanced with the sweet and savory taste. Every bite is like biting into a cotton candy that melts instantly.
Another main is the Omani mixed grilled with different meats like lamb, beef and also chicken. I love the way it's served in a copper golden box as if I am unboxing a treasure. Although it's wasn't any exotic dish but I would like to highlight that all the meats were grilled to perfection and all of them are so well marinated with Omani's spices.
We spent some time at the restaurant, enjoying our glass of wine and also the full moon that can be seen from our table. In a nutshell, this one of the best Omani's restaurants that I have been. Considering it's from a hotel, it doesn't lose any of the originality of the Omani's flavor the price is definitely affordable. If you ever going to stay in Shangri-la Oman, you should definitely give this restaurant a visit. You'll never regret it. Also, please make a reservation ahead.

---
Posted from my blog with SteemPress : http://explorernations.vornix.blog/2018/08/06/food-blog-authentic-arabic-cuisine-at-al-tanoor-oman/
---