The undeniable charms of Paris, from the ancient architecture to the beautiful romantic atmosphere surrounded the city makes it irresistible for everyone to have Paris listed on their bucket list.
Besides the title of "City of Love", Paris is also famous for its illuminated city. The beautifully lighted city plan, museums, cathedrals, parks, bridges, monuments, parks, and even Disneyland definitely makes the city as attractive on both cameras and with your own bare eyes. If you may have already read my Paris series Part 1, you may already know a little bit here and there about Paris. For example the famous Eiffel Tower, Musée du Louvre, Arc de Triomphe and also the renowned French pastries.
In this Part 2 of the Paris series, we are going to continue exploring the iconic buildings like Notre-dame Cathedral, Pont des Arts which is also known as the "lover's bridge" and end it with a joyful time at Paris Disneyland.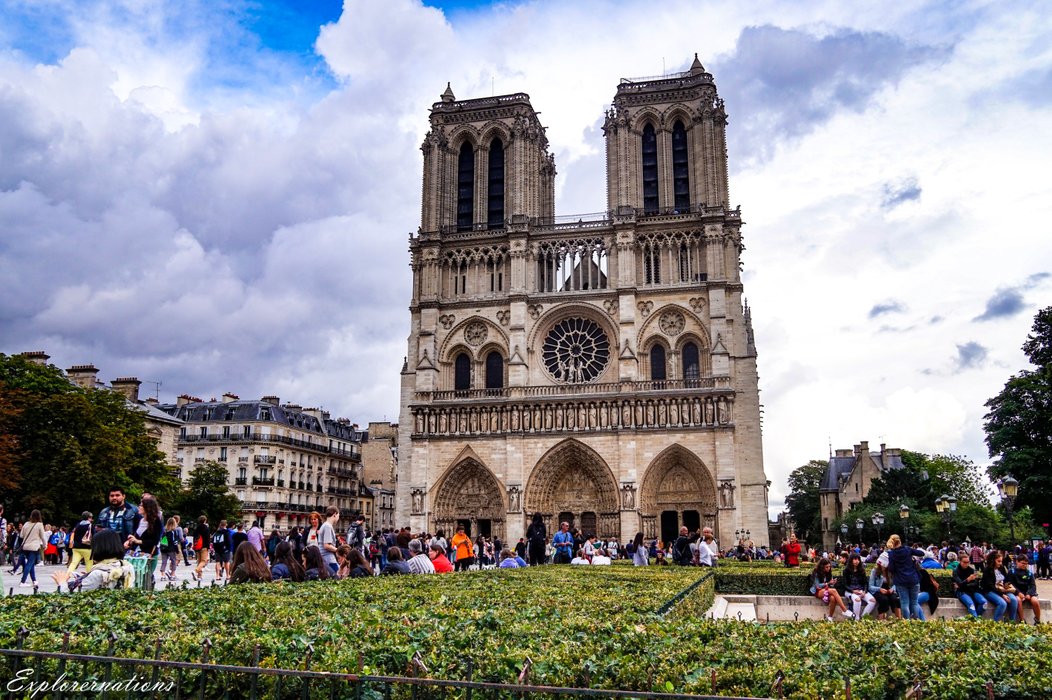 I am pretty sure the word Notre-dame is heard everywhere. Do you actually know the meaning of it? Well, if you don't, here's your answer.
Notre-dame is the word "Our Lady of Paris" in French. This cathedral is world renowned Catholic Church that attracts approximately 13 millions of visitors each year due to its superlative French Gothic architecture where scrupulousness sculptures and the magnificent stained glasses. This building is embedded with an ancient Romanesque architecture that I can guarantee that art and history lover could not take their eyes off for a second.
Little do you know, the reasons why it's famed and being recognized widely around the world not just because of its architecture but the precious relics that contributes so much to the study of the ancient Catholic histories. As for being the largest and best-known Catholic church buildings in France and possibly in the world, this cathedral has so many treasures for you to discover. That includes the most important relics like "Crown of Thorns", "True Cross" fragments and also the "Holy Nails".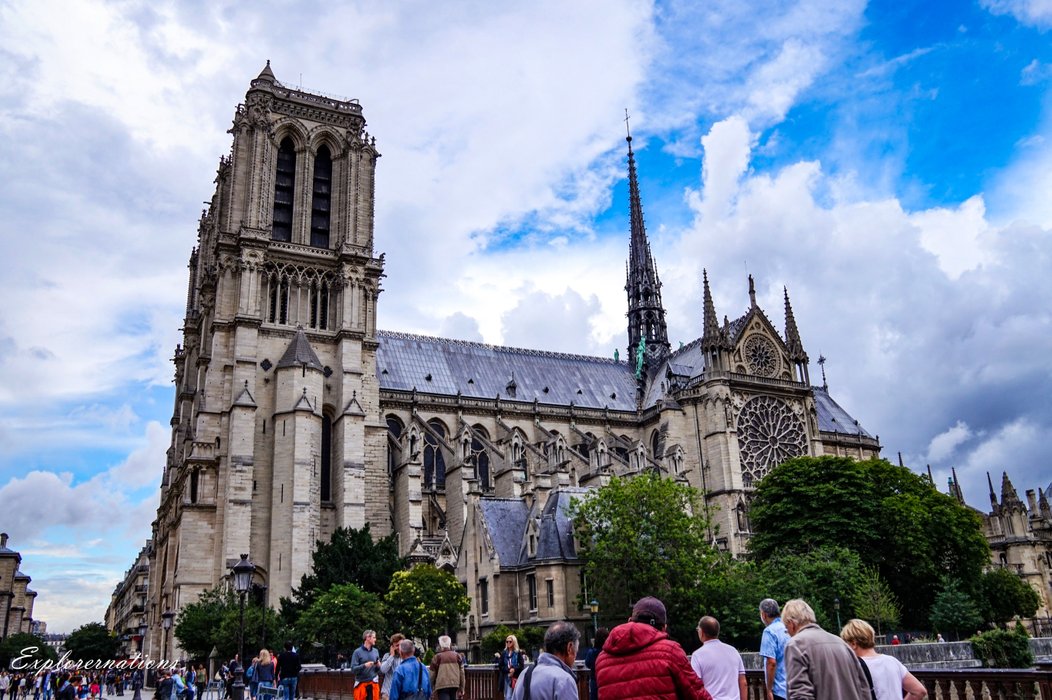 Besides all the interesting facts that are embedded within this spectacular building, there are also downtimes that left this building tore into pieces of fragments. During the French revolution, the cathedral had suffered the torment of destruction which includes of transforming into a repository.
However, thanks to the triumph of a novel "Notre-Dame de Paris" by Victor Hugo that was published in the year 1831, the cathedral has been voted for restoration as a monument. The Notre-Dame revival continues as "The Hunchback of Notre Dame" being published as a book and also as nostalgic classic Disney movie.
No trip to this romantic city without having a stroll at the lover's bridge where tonnes and tonnes of locks are hanging around the bridge. Even though it's not encouraged for the public to continue with this action, but, this lockers hype remained as a trend in Paris.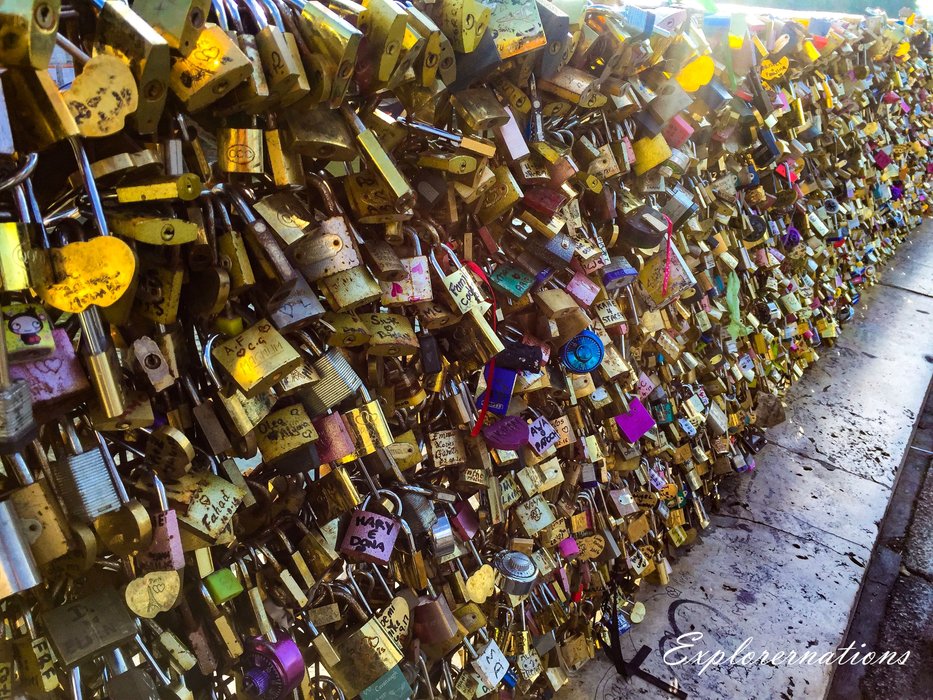 I guess without further explaining what does the lockers do, I am pretty sure that this somehow came to a couple's mind to even try to bring their own locker chain around the bridge.
As far as I know, as beautiful as the bridges are, the aftermath of these overloaded lockers causes damages and safety issue to the public. Even though the authorities had replaced the original gate to a non-chainable barrier, you'll still see illegal seller handling out lockers illegally. However, it is advisable that public to chain it at your own risks because it's illegal.
As lucky as I do, I found a lover bridge at a corner of an isolated place and honestly speaking, if it weren't illegal, I would have chained it too :D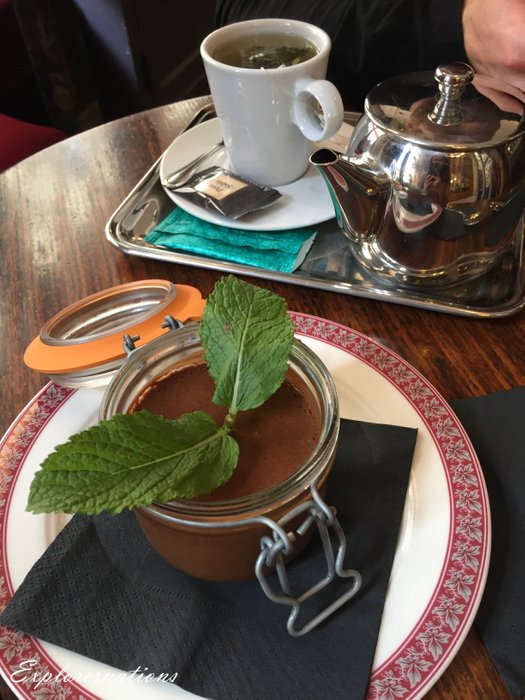 Take a break to enjoy some of the French pastries and desserts like the chocolate mousse at a local quaint cafe. Replenish your energy for the next packed with action itinerary at Disneyland Paris.
Although it's recommended to visit Disneyland in the morning to beat the crowd, I honestly think that the crowds are always there regardless of the time. So, find a way to deal with it instead.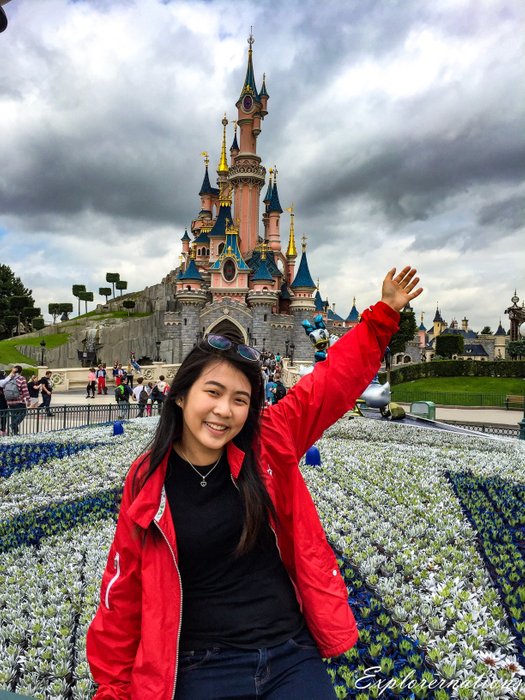 Disneyland Paris is an unquestionable place for Disney fans. Whether or not you love Disney characters or even if a Disney fan, this magical land is a perfect bonding time for couples and families.
Although Disneyland Paris is not the biggest compared to the one in Japan or Florida but this Disneyland are perfectly built using an illusion trick called the forced perspective on the main street to create a phantasm of larger space. This effect consequentially puts you in the position where you thought the castle is in a distant, even though it's only a few hundred feet away.
For adventure lovers, this Disneyland is packed with thrilling roller coasters like "Rock 'n' Roller Coaster Starring Aerosmith at the speed" of 92 km/h with a blast of the electro guitars sound system or gathered your courage for "The Twilight Zone Tower of Terror" where the coaster accelerates from 0 to 57 miles per hour in 2.8 seconds.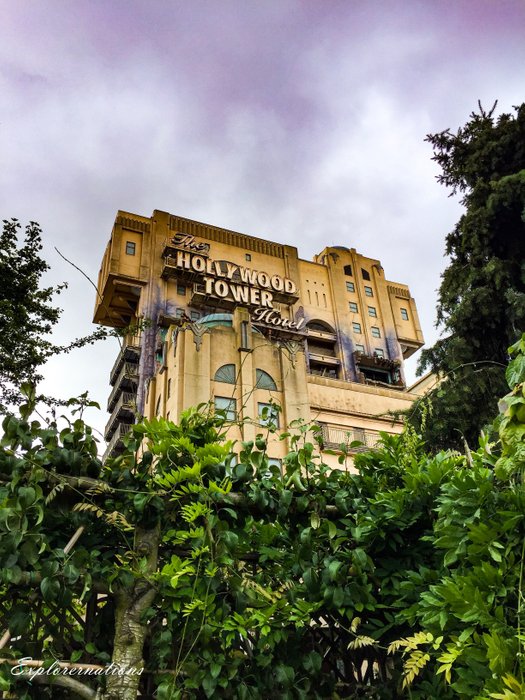 Of all of the roller coasters, this is my favorite. This coaster features an original fictional storyline where many people mysteriously disappeared from the elevator under the influence of some supernatural phenomenon. Riders if this coaster is stripped tightly with security belts is then being played with different projections of the story while falling from the tower rapidly.
This roller-coaster is not for any faint-hearted person as it's packed with horror component that brings the thrill to a next level. The spine-chilling sensation is definitely not a joke! However, if you're a thrill-seeker, this is perfect for you to kick-start your day here in Disneyland.
For families that are off from the thrilling radar, Disneyland offers more than you could imagine. Like Disney character drawing classes, parades that feature different Disney characters like MickeyMouse, Cinderella Princess, Elsa & Anna, or even just stroll around with photos and enjoying an enormous candy-floss. There's endless activities that you and your family can carry out without being bored at this magical land.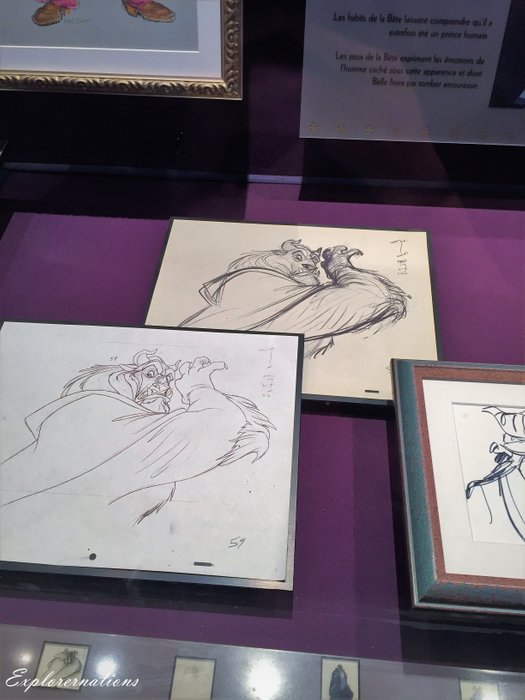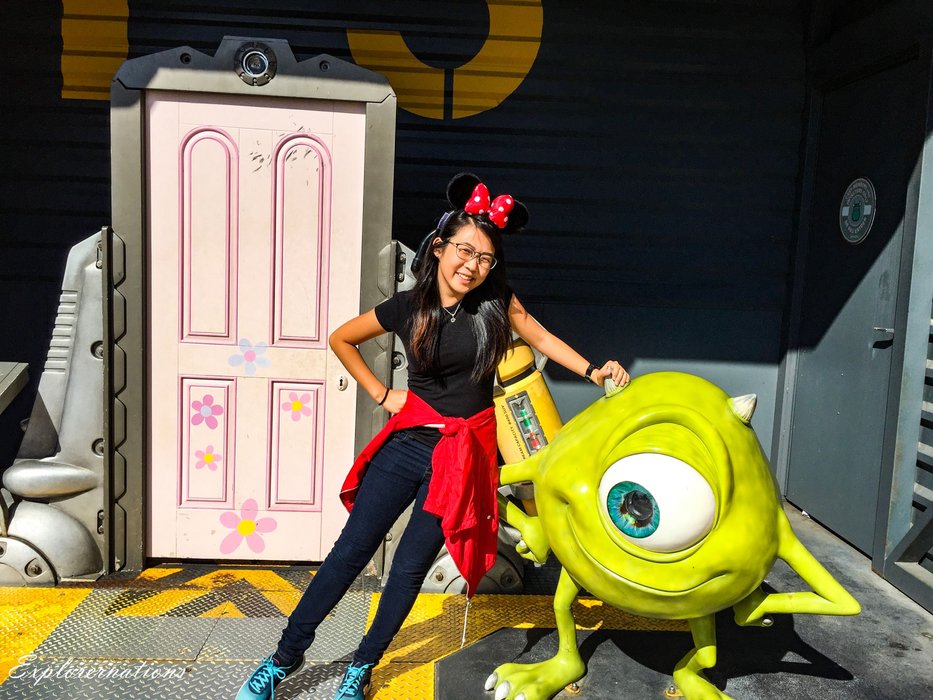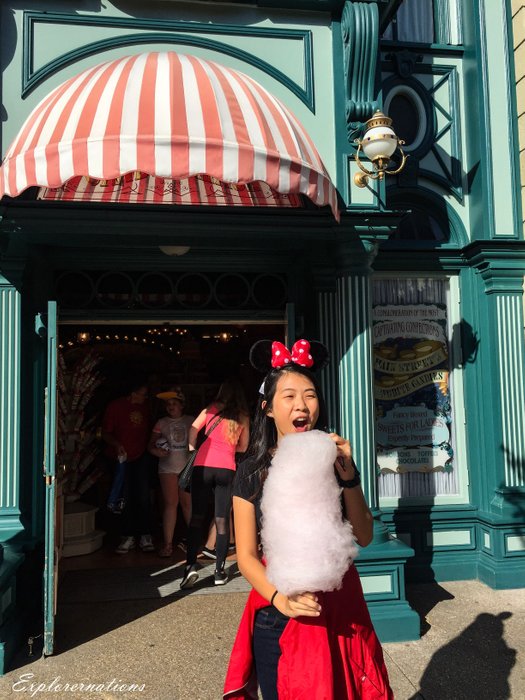 End your day at Disneyland with different shows of the day, immerse yourself in the princessy mystical wonderland. Paris is way more beautiful than being described in words, see it for yourself and I promise you that you'll never regret!
Check out some of my recent posts at the links below:
Do share me some love if you like the article, follow me for more travel and food posts :D
Resteem & Upvote, this could encourage & support me to continue making good articles for you
Fellow steemit friends, do check out Steemit Bloggers which is a community to help Steemians to build a better empire on Steemit!
Support Steemit Bloggers, help to spread the community. Together, we can be Successful!


Animated Banner Created By @zord189