After a long day on the ferry that started in Wales, we've found some accommodation near the center of Dublin. We also struggled through hectic peak time traffic and then settled down in our hotel room, unpacking our wet camping equipment from the previous night.
After a short rest and a few Google searches we decided to head out into town and see if we can cover some distance on foot, at least seeing some of the city. We had very limited time in Dublin so needed to make the best of it. The natural direction to explore was towards the old town center. We found a cool statue that looked like a sunken viking ship, you can see it in the photos below.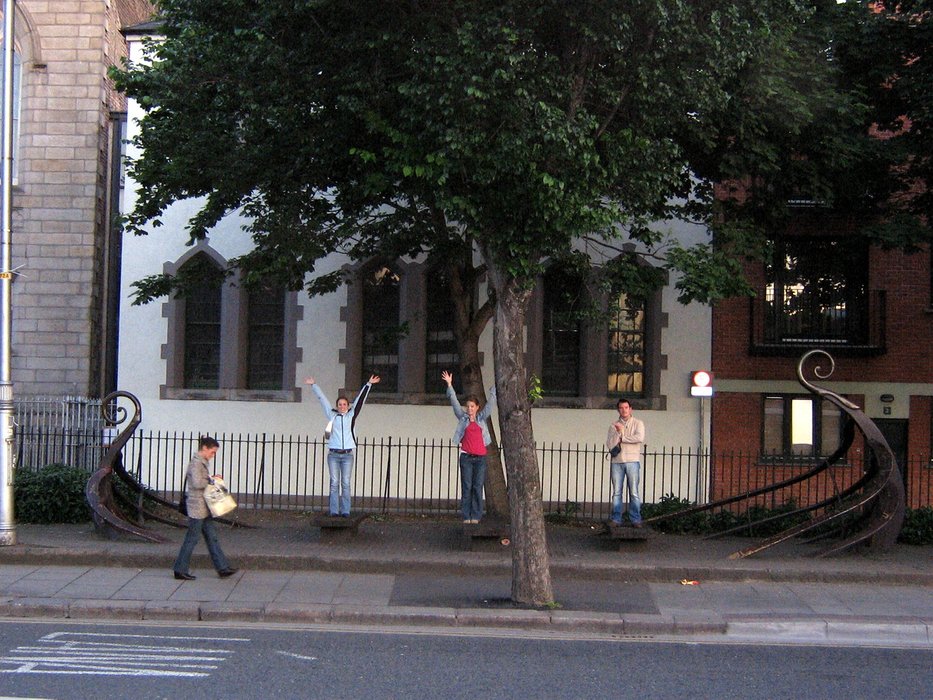 It was not long until we found the River Liffey, also know as An Life in Irish, as well as the very famous Ha'penny Bridge. Around the river is definitely the place to be for meeting people and taking pictures. The reflections of the awesome Dublin architecture on the River Liffey are awesome.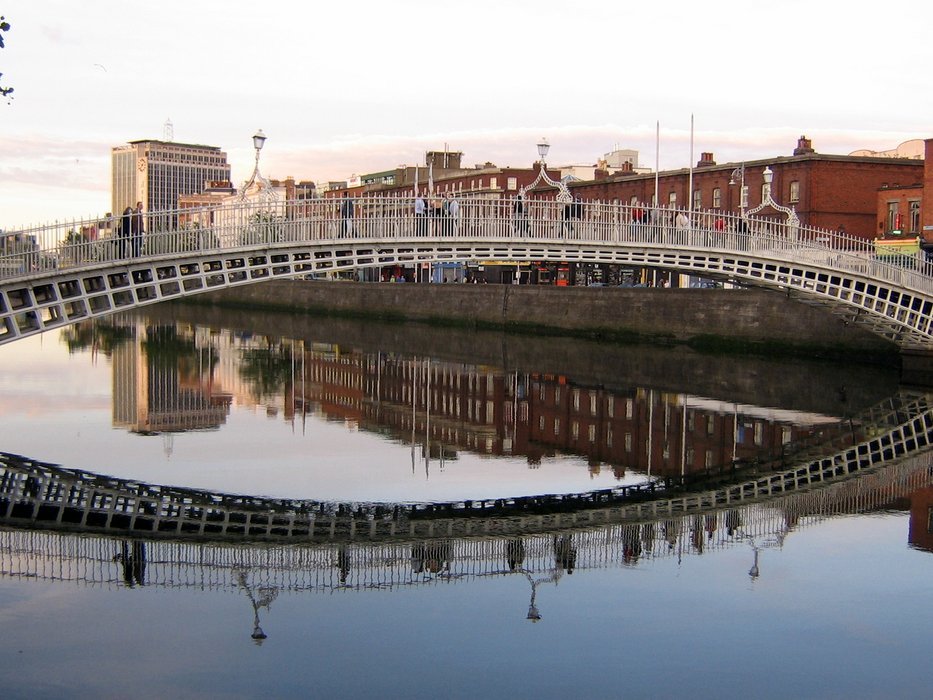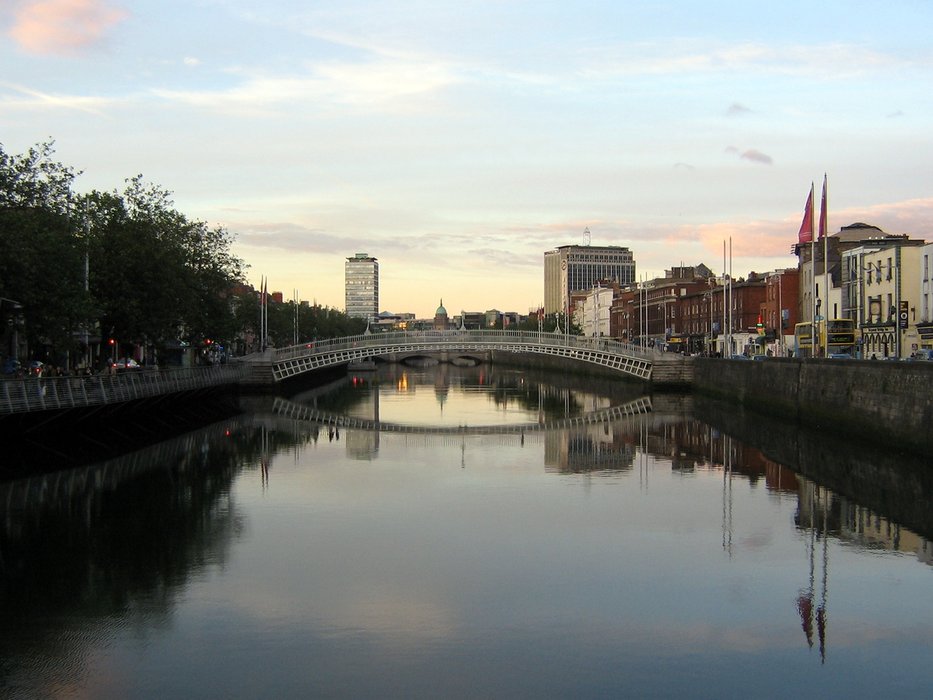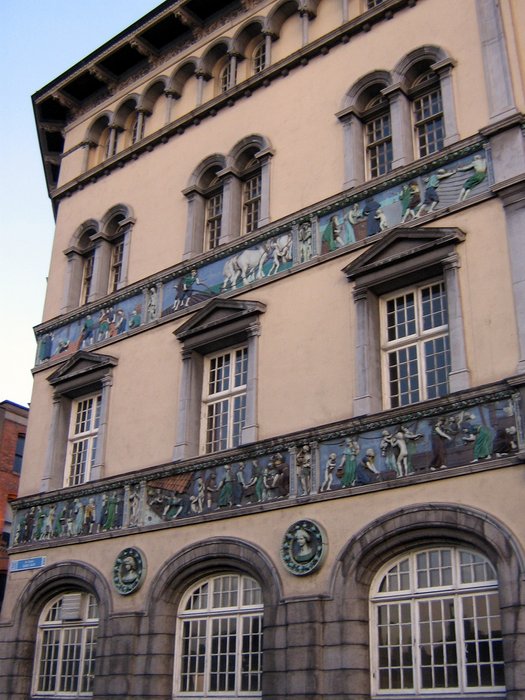 In very strong contrast with merely an hour ago, the streets of Dublin was completely empty! It was summer so the sun only set later. With no people or traffic around, my conclusion was that everyone moved into Irish pubs for the evening... so I suppose that would be our next move.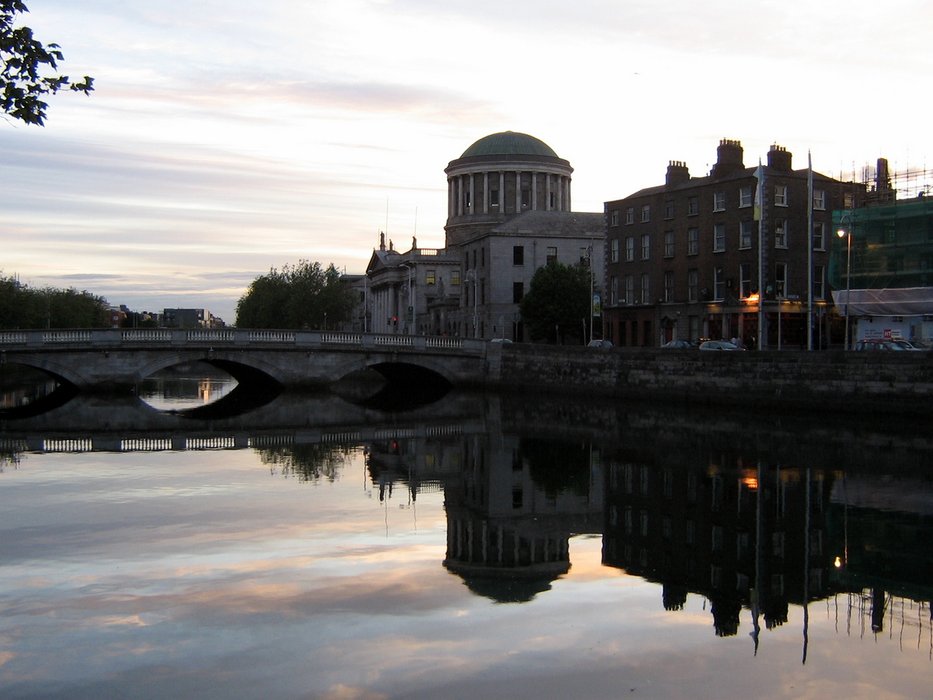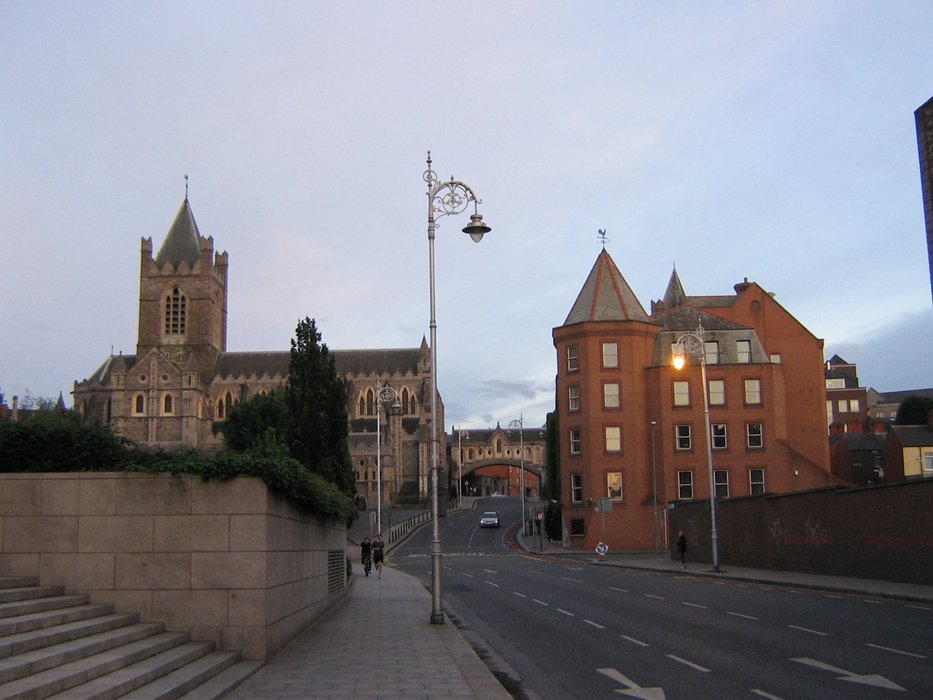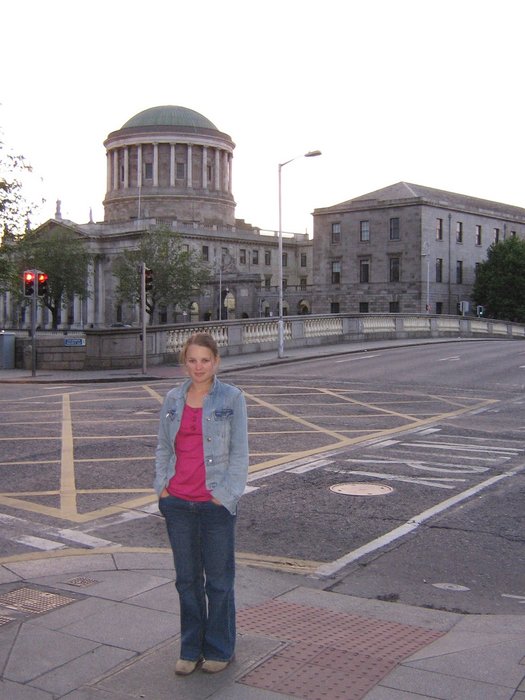 Tell me what you think and stay tuned for more?!
Camera: Canon EOS 400D
Location: River Liffey, Dublin, Ireland
More in this series on our travels to Ireland:
[1] https://steemit.com/travel/@extremejogging/travel-united-kingdom-from-wales-to-ireland
Keep exploring...
@extremejogging