... in Ho Chi Minh City
Actually, in 2015 I visited Vietnam, but only in Hanoi and Ha Long Bay. Now, I have another chance to explore Ho Chi Minh City. It just took 2 hours from Kuala Lumpur to Ho Chi Minh City by plane. Lucky me, I got the free seat, just have to pay for the tax only.
While arrived in Ho Chi Minh City, I went to the backpacker hotel. Choosing accommodation in the District 1 area is highly recommended because it is close to the city center, so if you want to go anywhere just walk. Even if you wanted to go to the night market (Bui Vien Walking Street), it only takes 2 minutes by walking.
After checking in the backpacker hotel, I walked to the tour agent at The SinhTourist, only taking 3 minutes to walk from Kaiteki Hong Kong Hotel where I stayed. I ordered a one-day tour in the Cu Chi Tunnels and Mekong Delta for 450,000 VND (including entrance fee).
On this trip, I prefer to use tour services, although it is expensive, I felt safe. If you use public transportation, it might only cost 100,000 VND, but who can afford to find a bus in the middle of the forest when you want to return to the hotel? So, better you take the simple one.
These Cu Chi tunnels interested me with the stories in the videos that I saw for about 15 minutes, and they showed us for the traps that they used in the tunnels. They still keep and care for the weapons very well. In this place there is also a practical shooting area, we may try to buy bullets for joining.
So, if you want to visit Southeast Asia, don't forget to visit Vietnam, many exciting things that you will find there.
Regards,
@fararizky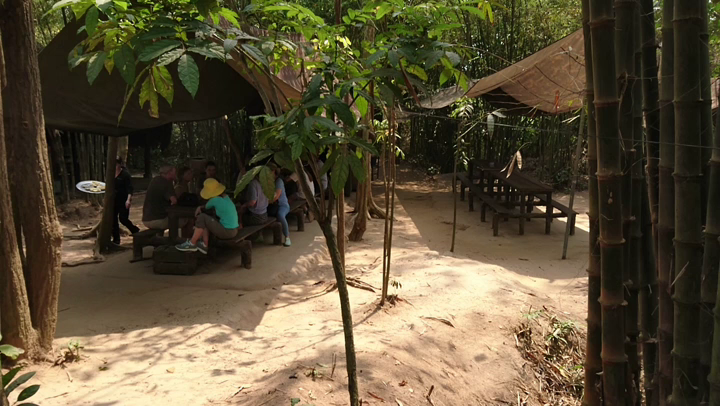 click here to play this video