Last year, my beloved wife @dolichka27 visited Kremlin Armory in Moscow, the museum stores the famous Faberge egg jewelry.In general, it is officially forbidden to take photographs there. So for the quality of the pictures we apologize.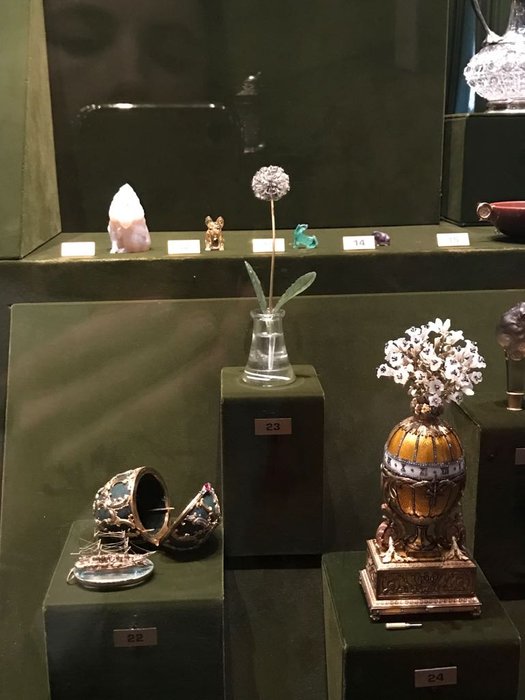 in 1885 the Russian King Alexander III instructed the jeweler Peter Karl Faberge to make a gift to the Easter for the Queen. Faberge created the Golden egg, covering it with White enamel. Within the opening gift was "yolk" of the matte gold, under which was hidden gold chicken with eyes performed of rubies. Queen was enthusiastic from gift, and Faberge soon became a jeweler of the court of Russian Emperor.
In the next three decades, Karl Faberge created another 49 eggs for the Russian Kings. In the best years in the workshop of Faberge worked up to 500 jewelers, smiths and apprentices. The creation of one egg took about a year, and sometimes more time. The product was given to the imperial family personally by Faberge.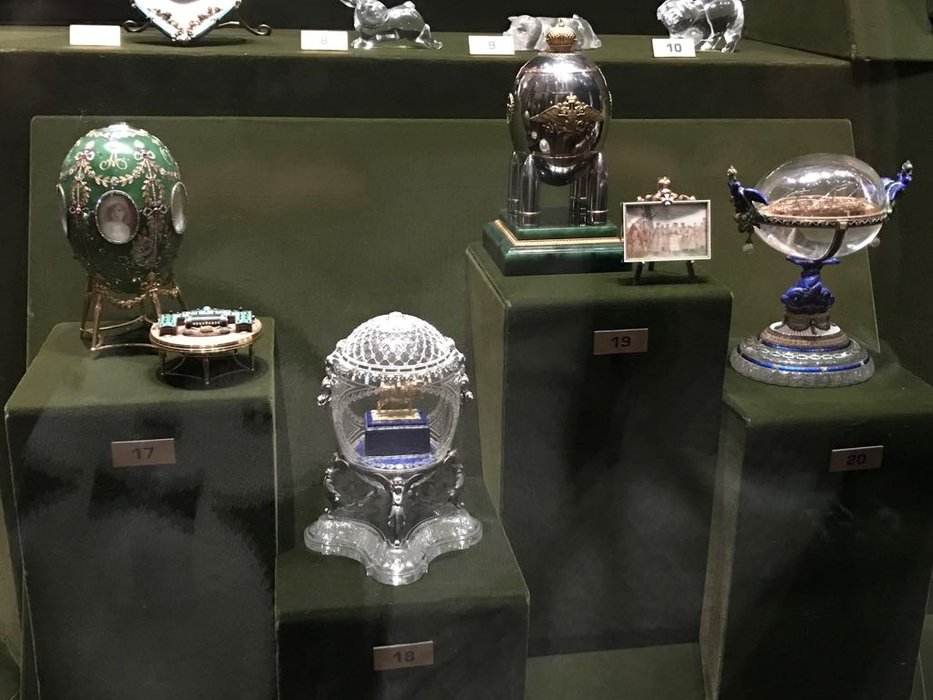 From almost 50 eggs created in the studio Faberge for the Imperial family, preserved 43 - they survived after the chaos of Russian revolutions of 1917.
"Karelian birch" was the last Faberge product for the imperial family. Work on the egg was completed after the Tsar was forced to abdicate after the February Revolution of 1917. Faberge sent an invoice for the work done not to the "Emperor of All-Russia", but to "Mr. Romanov Nikolai Aleksandrovich." He was not paid for: after the outbreak of the Civil War, the Tsar's family was in captivity with the Bolsheviks.
After the revolution of 1917, Faberge fled Russia under the guise of a diplomat. He died in Switzerland in 1920. Today Faberge eggs are a symbol of decadence and predilections of a bygone era...