If you are going to the United Arab Emirates, then on the desert of the Arabian Peninsula you need to look not only from the top of the plane's window but also ride it on the new horses of this century-all-road cars.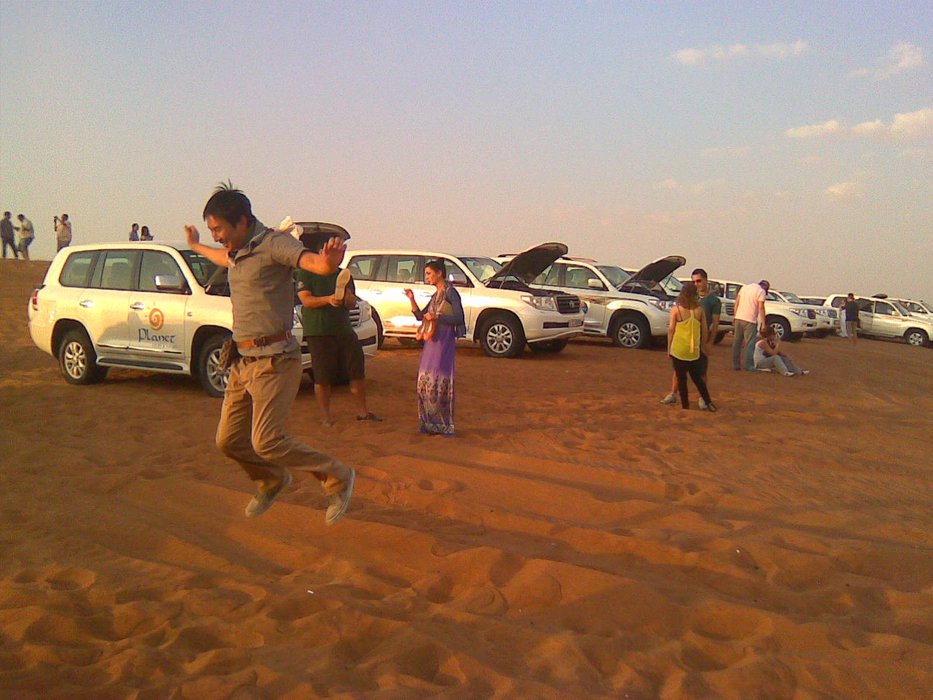 Desert Rub-al-Khali...
The most majestic and beautiful sandy desert in the world. It refers to the most hot and dry deserts, where in the summer months the mark 50 * C is regularly overcome.
The Rub-al-Khali dunes are the highest in the world and reach 250 meters high. Red and orange color of its sand, it owes to iron oxide, which covers the smallest quartz grains of sand.
Even in the middle of the last century, the Arabian desert was crossed by camel caravans. However, today, when the achievements of modernity have become available in this corner of the planet,we can touch the incredible power of nature with minimal risks for ourself.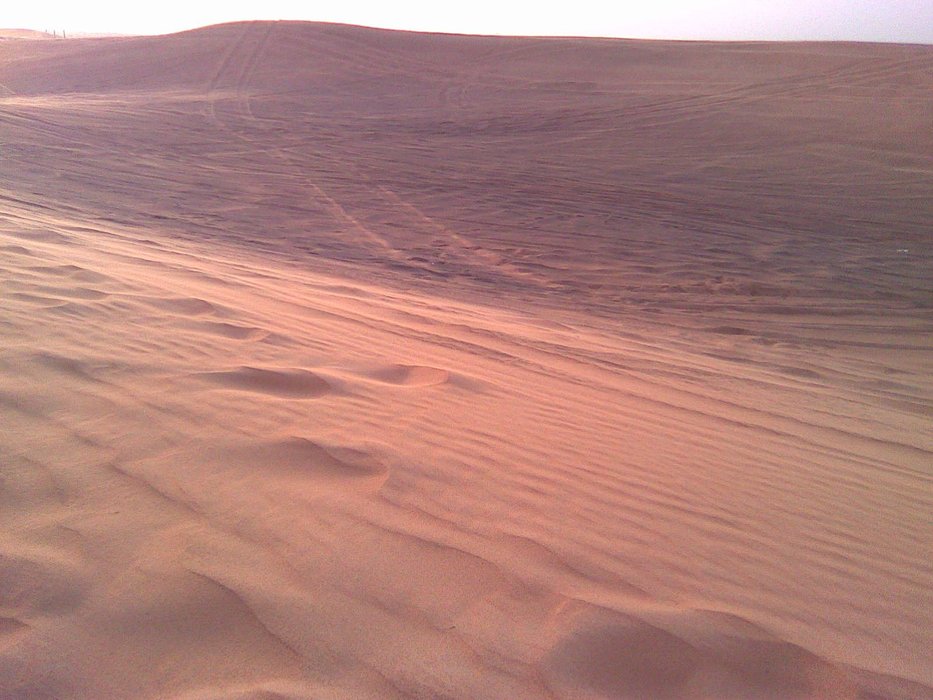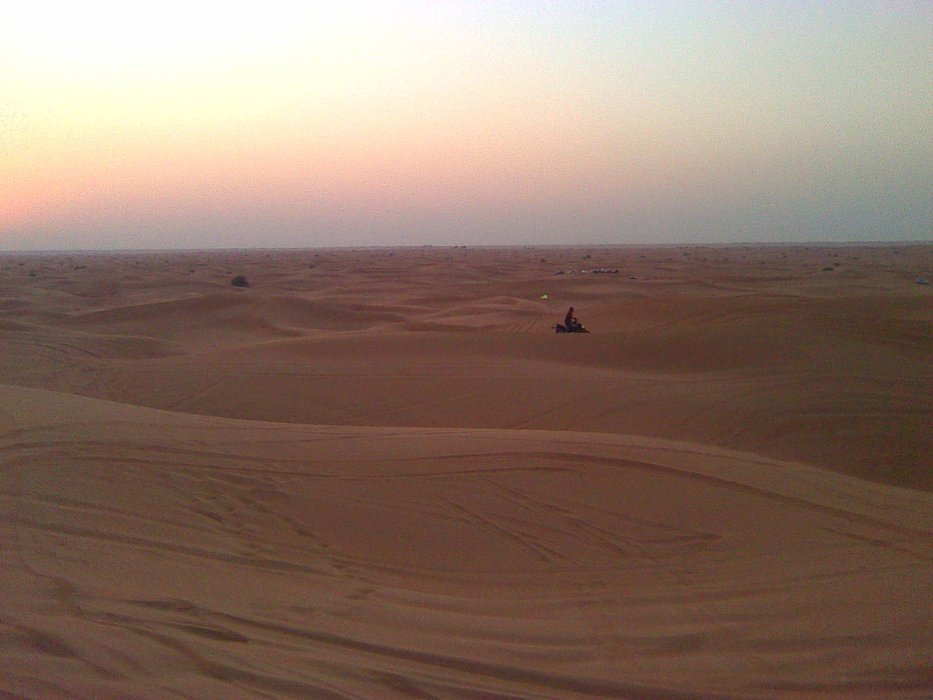 At once I can say that this is an amazing excursion! We bought it from a local travel agency for USD $ 50 per person.
The driver drove for us to the hotel at 2pm on the Toyota Land Cruiser 200, then picked up a couple of tourists and went outside the city, ten cars gathered at the pick-up point and then, about an hour later, we turned off the highway into the sands.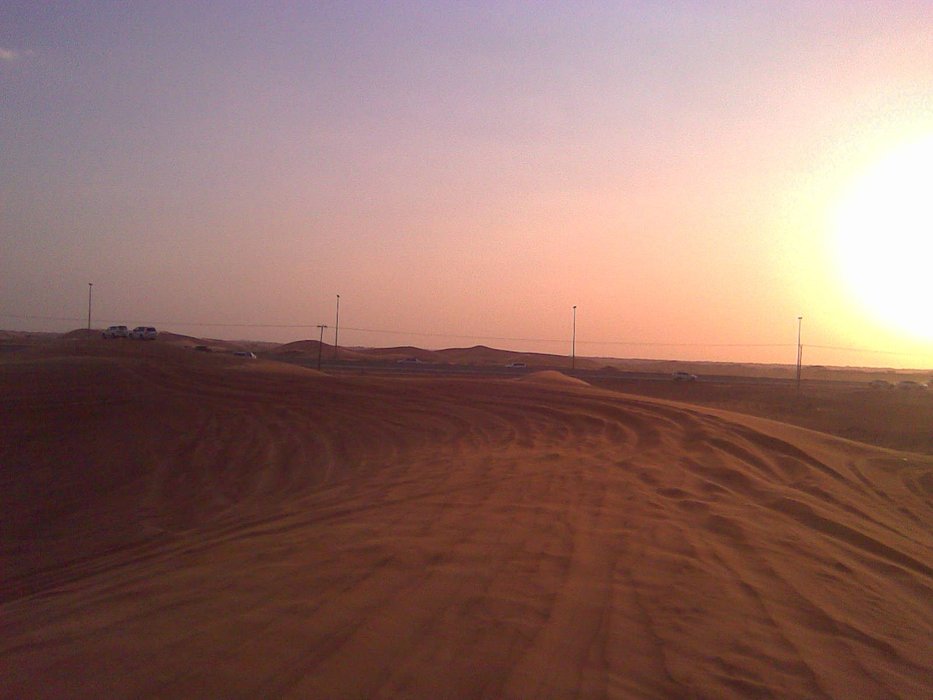 Сars for the most part are the Toyota Land Cruiser 200 and Nissan Safari designed for off-road.Cars assembled in UAE, but are designed for these safaris and therefore inside the body are additionally equipped with a special stiffening frame an additional skeleton inside that creates a safety capsule for passengers in case the car turns over.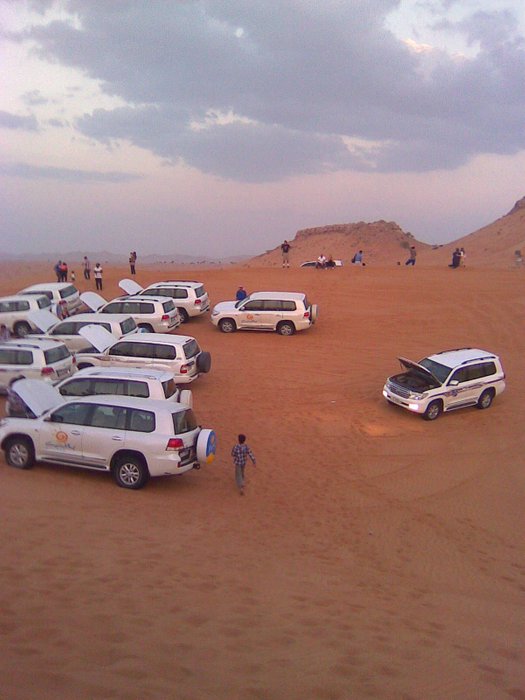 Before the start of exciting races on the slopes of barkhans, the drivers dropped the pressure in the wheels from 2 to 1 atmosphere-for safety too. Be very attentive to how you feel about motion sickness, as the ascents and descents often enough when cars cross this steep slopes of barkhans at high speeds. If you are sure that you do not get swayed then the second point is desirable that you do not have fellow travelers because they may be hardy, and then your barkhan-safari will be spoiled.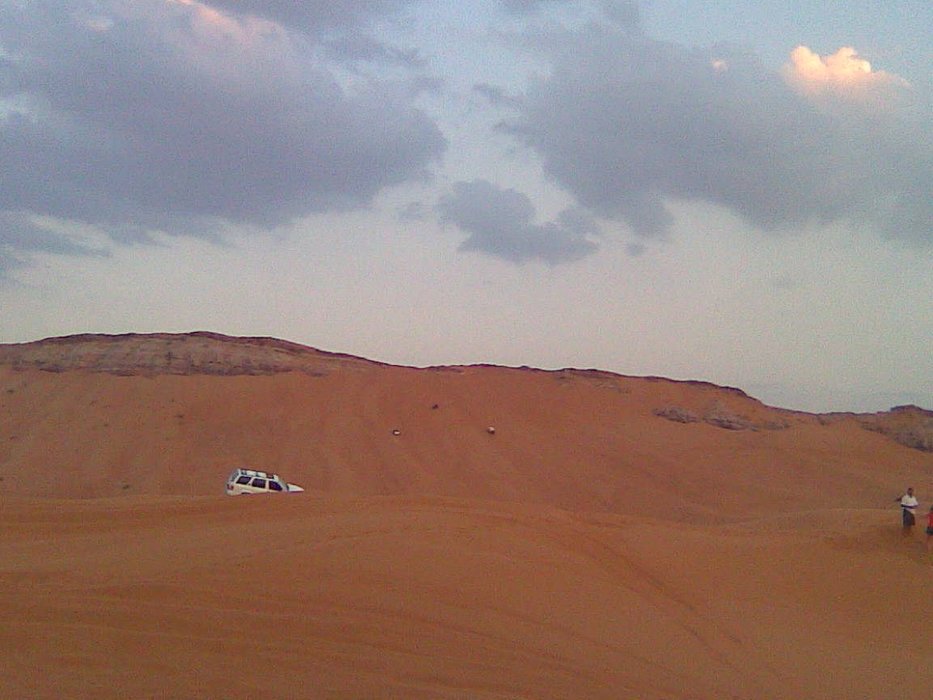 Тhe race itself on sand dunes lasts about 10-15 minutes after which a stop is made and all passengers of off-road cars are invited to walk at sunset to take pictures and have fun.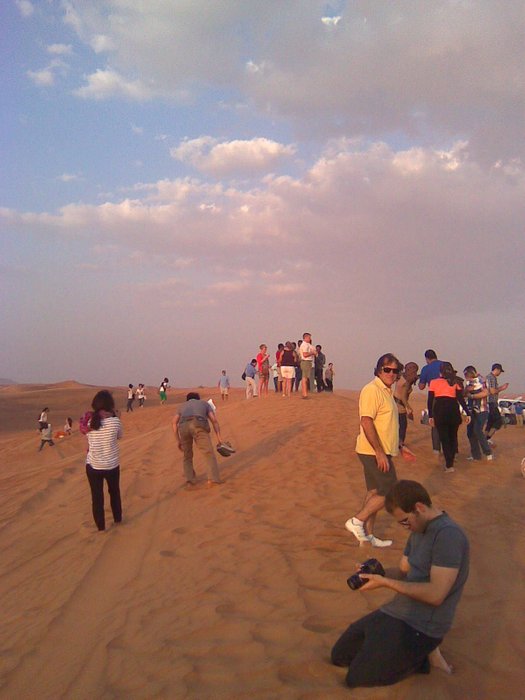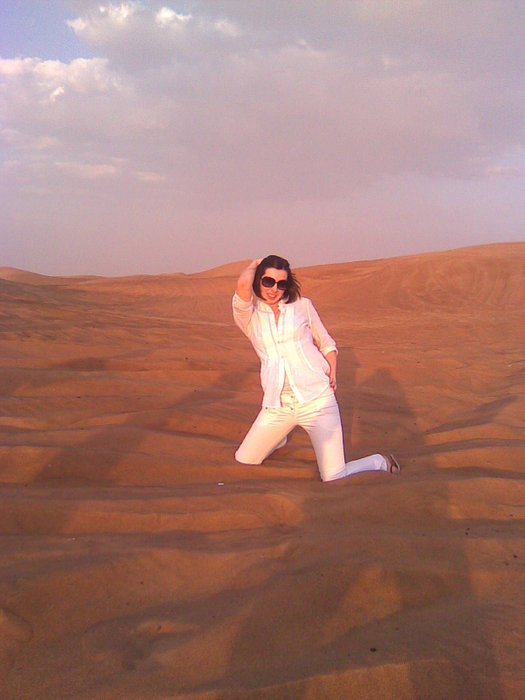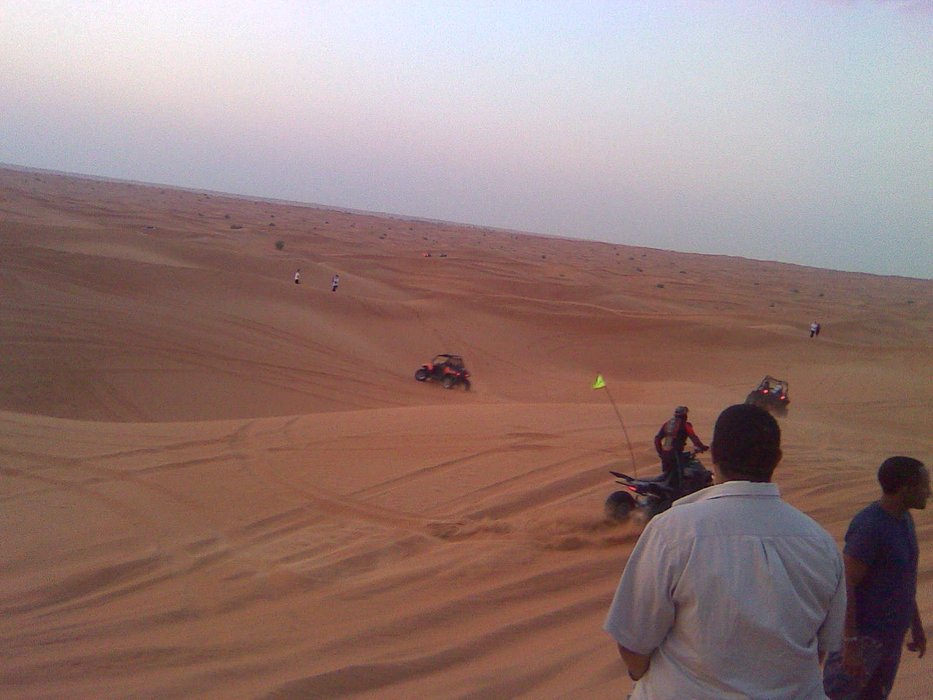 Next to the steep slopes of dunes are the owners of Buggy and ATVs.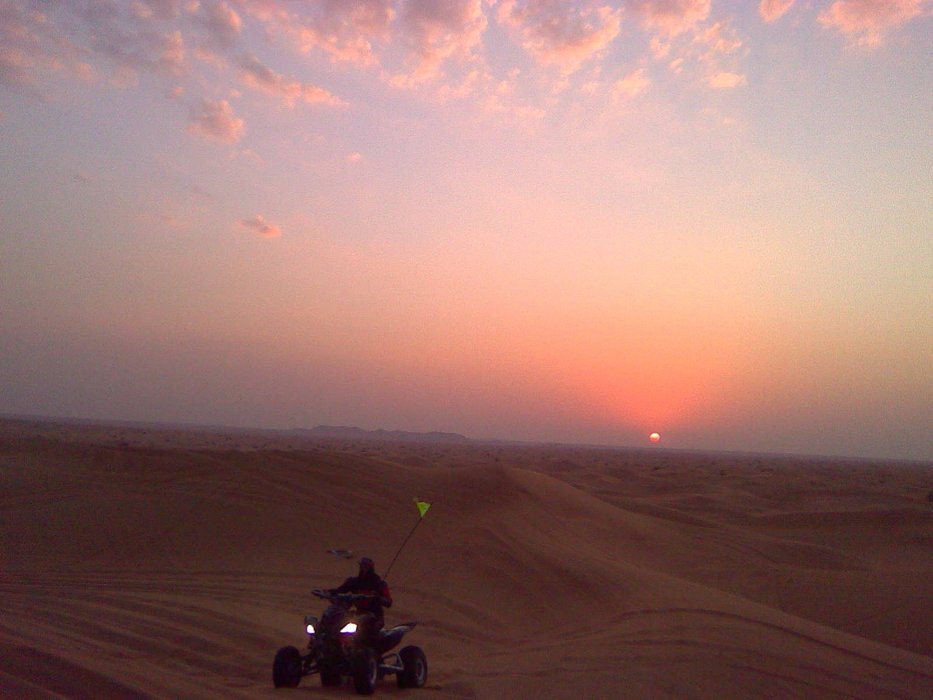 The silence of the evening desert is disturbed by the loud sound of roaring motors..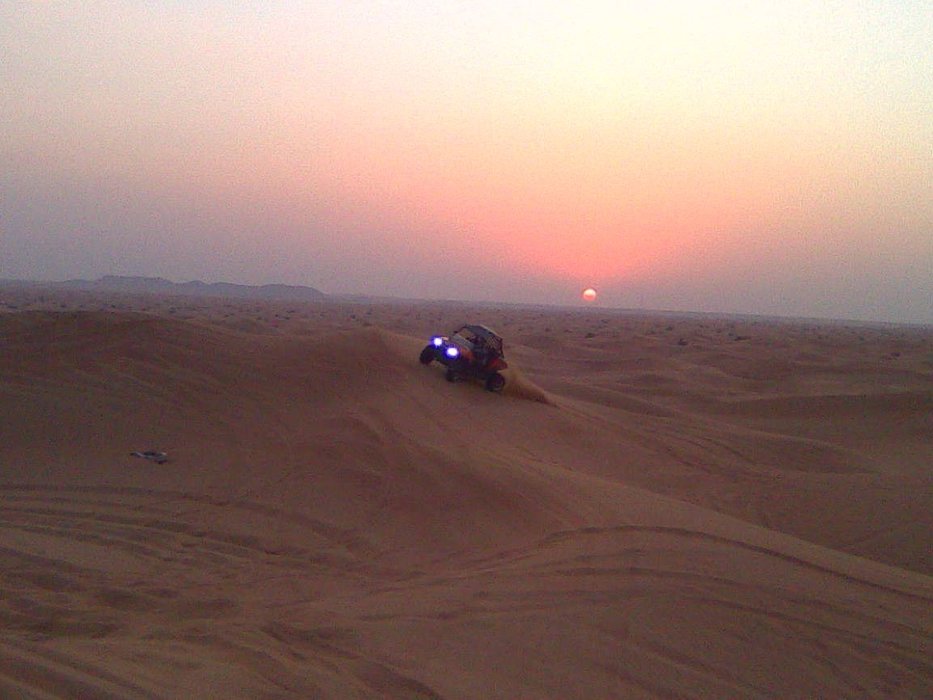 Вut someone does not need a motor, he has it and so is.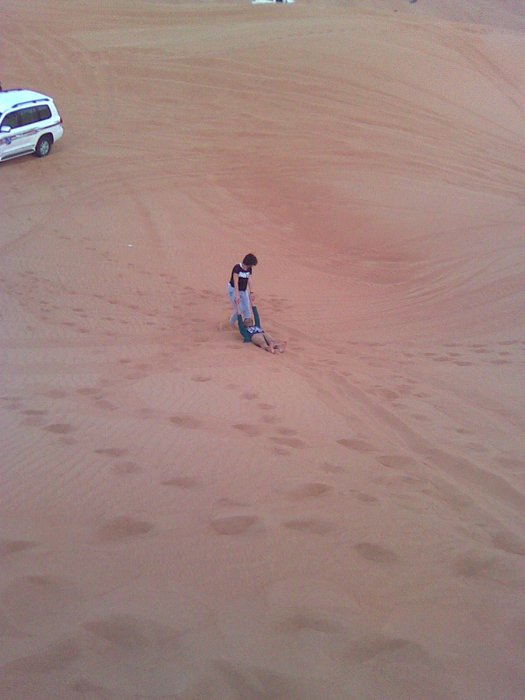 Well, the sun has already almost gone over the horizon and the cars are sent to the next part of the tour of visiting the National Village, but I'll tell you about it sometimes later.