Тhere is one interesting copy in my collection-this is a compilation of various documents from a trip to the Caucasus, which one of my relatives did in late 1950s-mid 1960.In this case, it is of interest that along with photos from travel, various tickets, coupons and cards that were necessary for a person traveling to the Soviet Union in the late fifties and early sixties.
Вut to start a few photos from Georgia-then one of the 15 republics in the Soviet Union.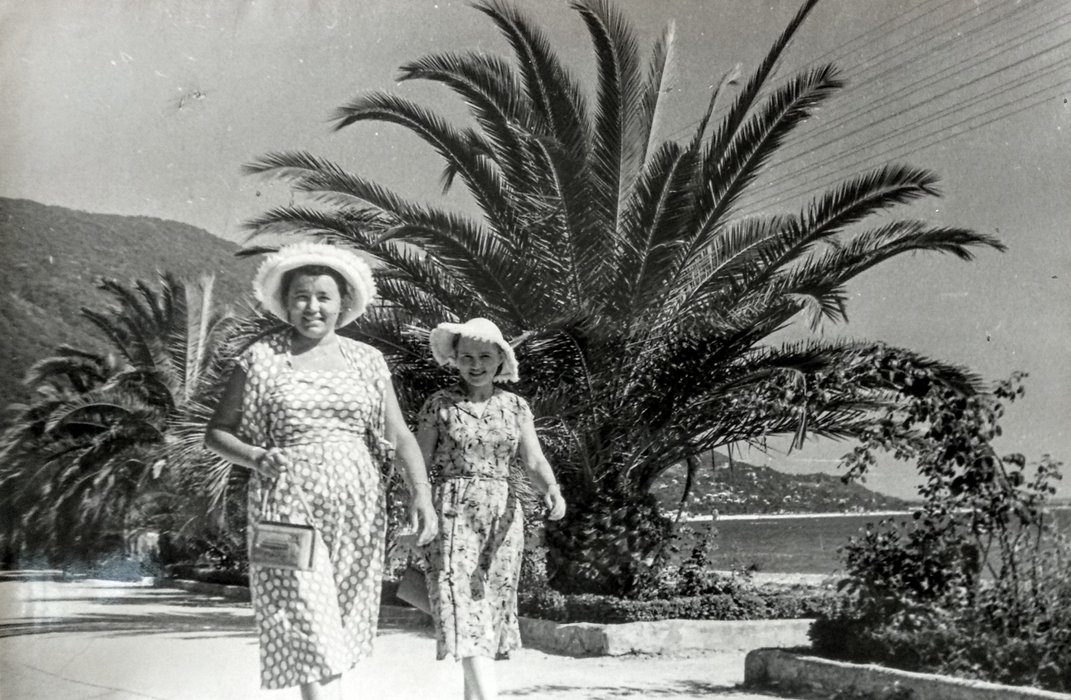 on the beach of Black Sea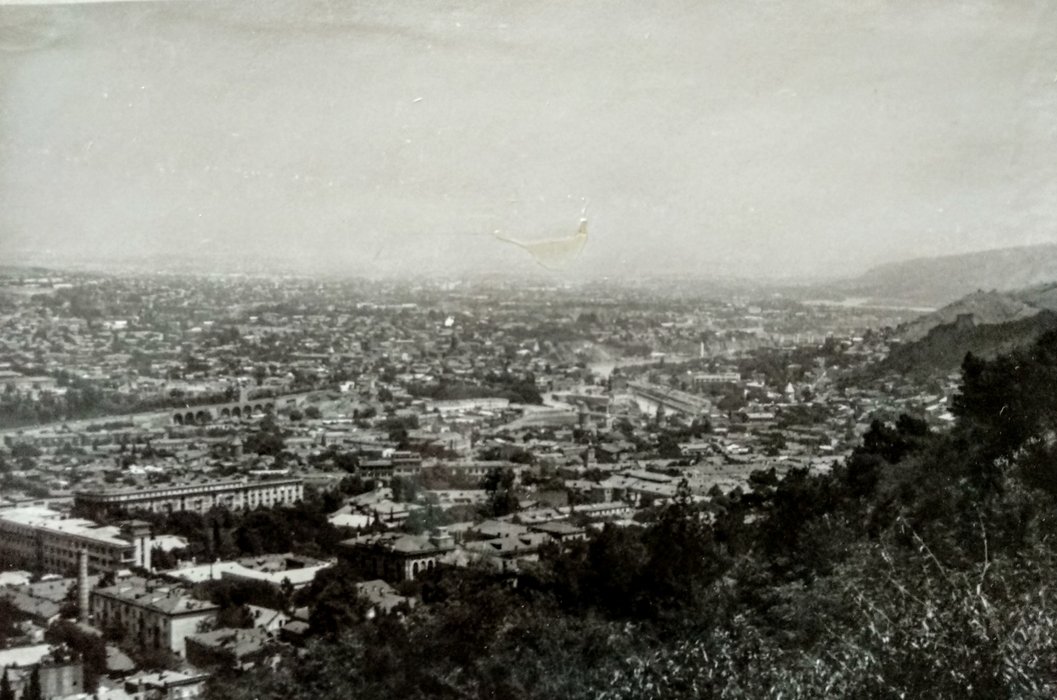 Overview of Tbilisi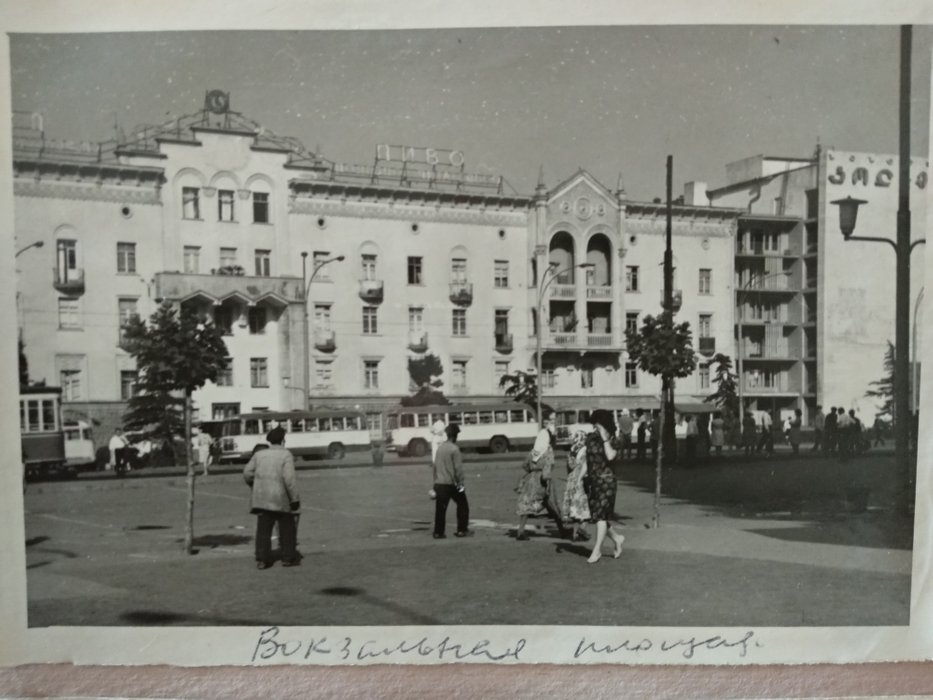 Railway station square in Tbilisi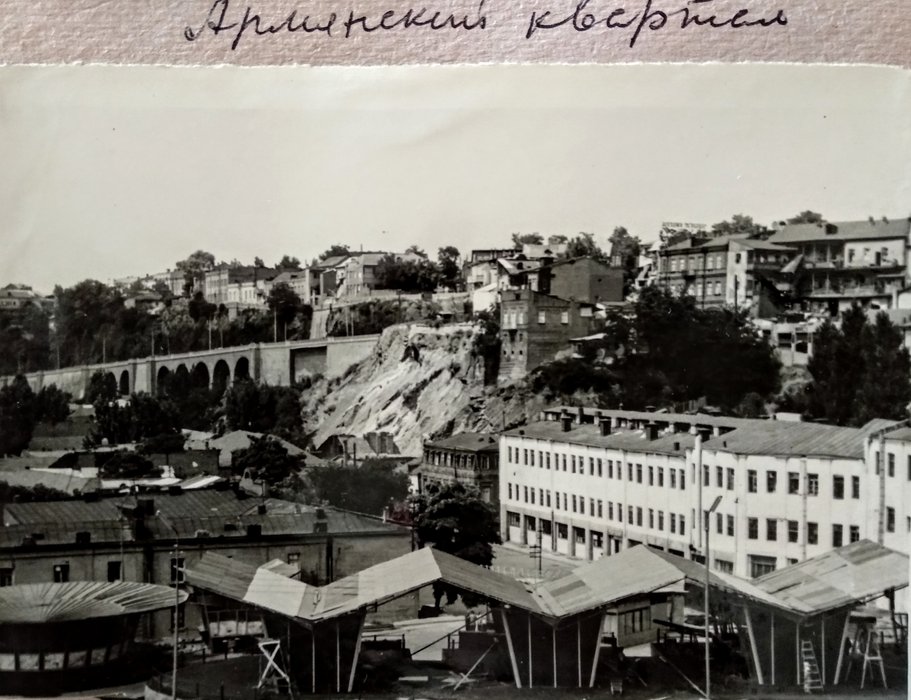 Armenian district in Tbilisi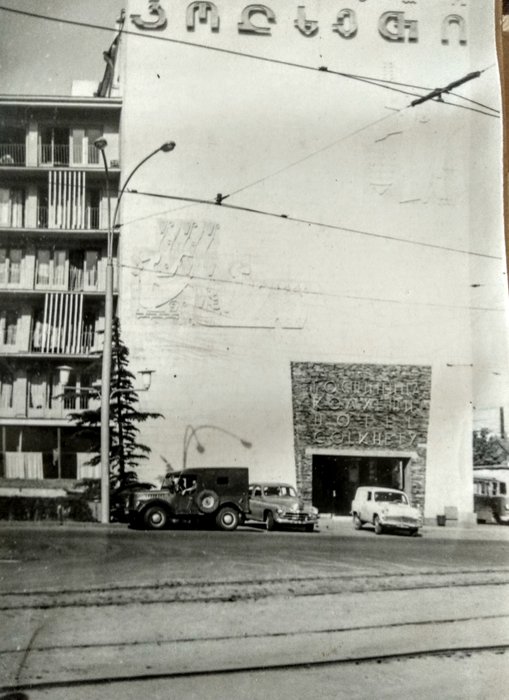 on the street in Tbilisi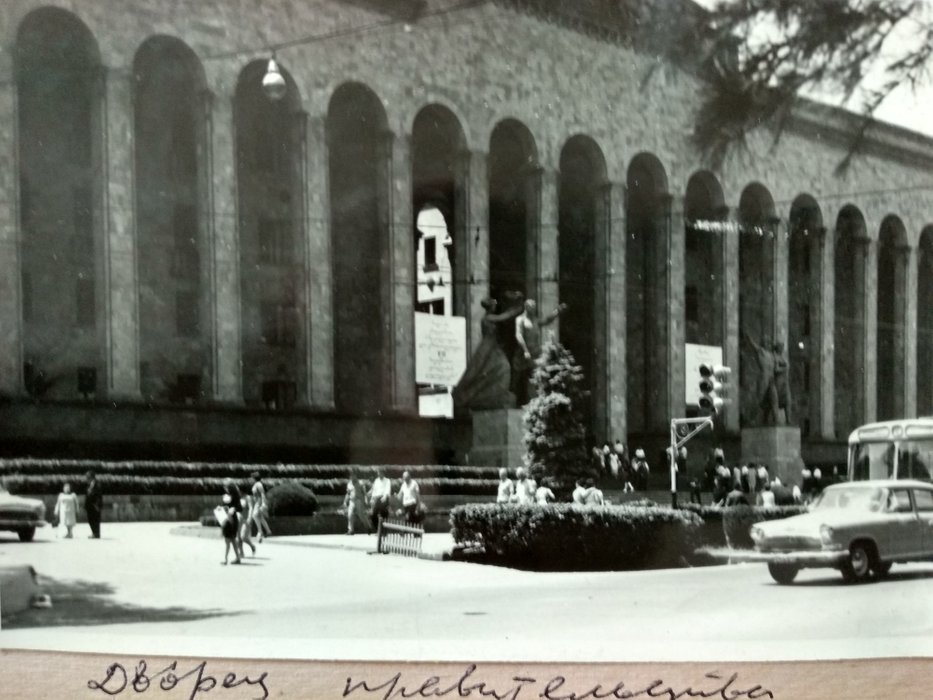 Government building in Tbilisi
The author of the photo-my uncle-visited the Jvari monastery also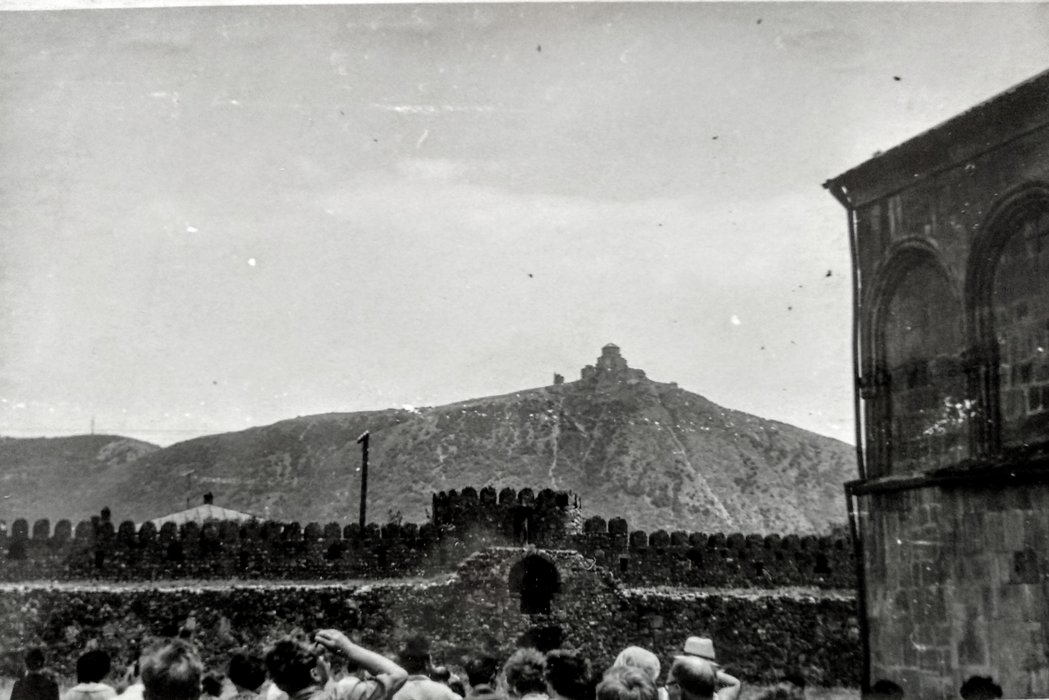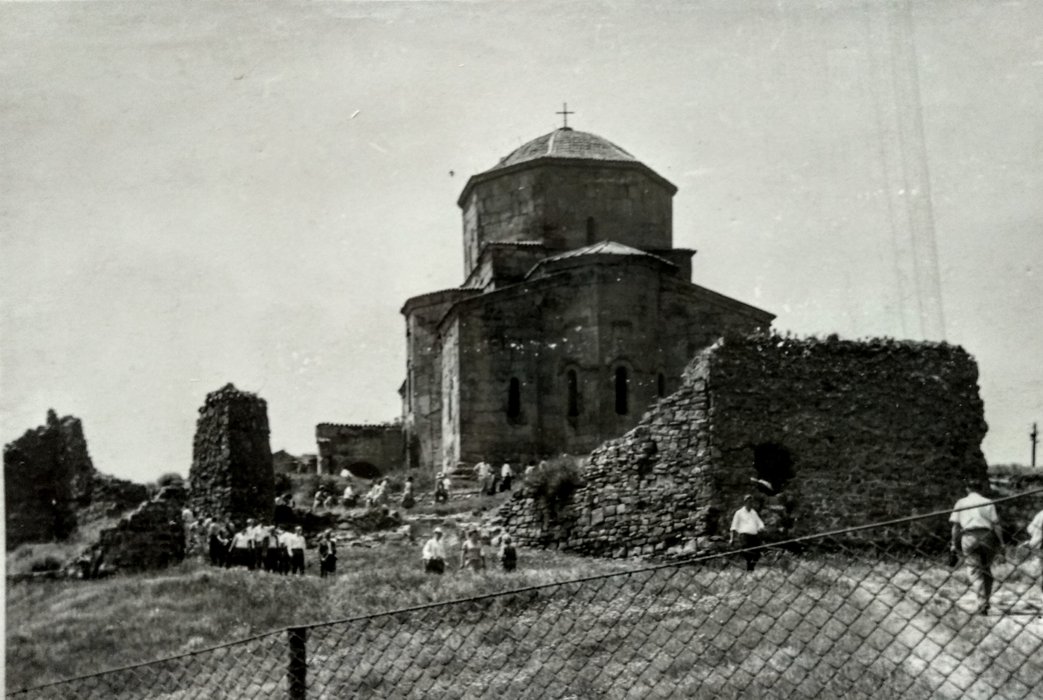 The report is interesting in the form of gluing various tickets and coupons for various types of transport, which had to travel from the Far East to the Caucasus. Looking at the surviving air tickets, you understand that if now it takes 8 hours to non-landing fly from the Russian Far East to the capital of Russia-Moscow, then half a century ago the number of landings on the way to 8000 kilometers was incredibly high.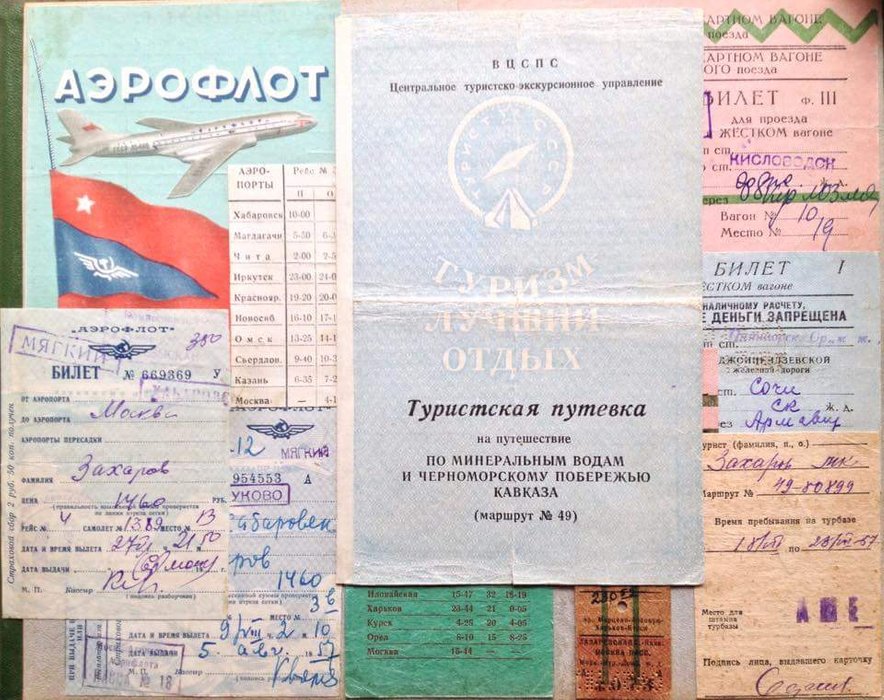 Also presented is a paper tourist voucher which was then issued through trade union committees.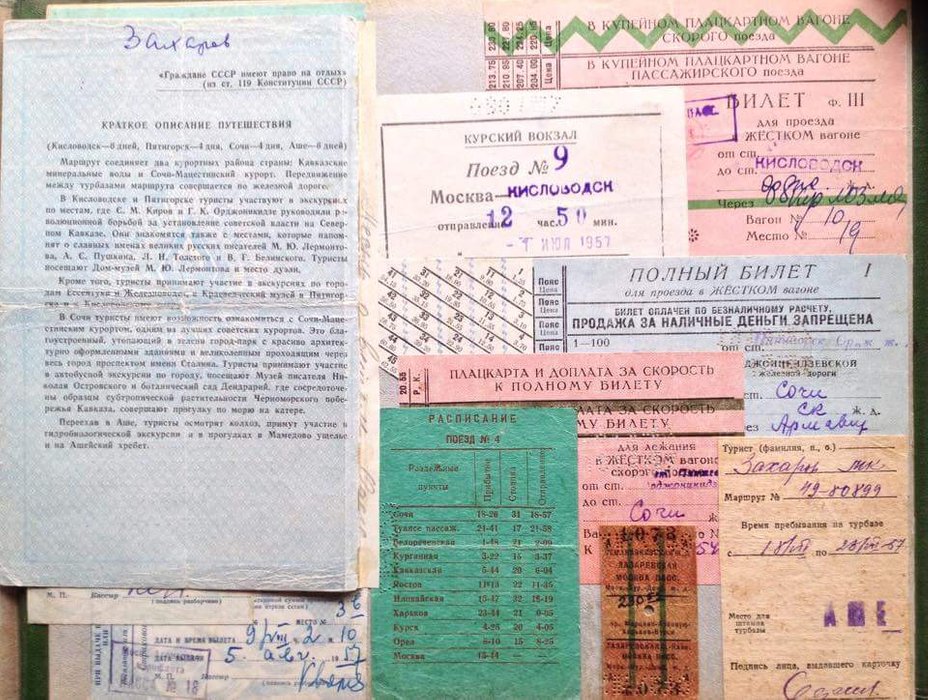 Interesting is described in the tourist route : first of all tourists should see the sights of the Caucasian mountains associated with the revolutionary activities of such well-known Bolsheviks as Kirov and Ordzhonikidze. And only after this excursion into the history of the communist movement in the Caucasus travelers were introduced to the places connected with the work of the great Russian writers such as Lermontov and Tolstoy. Since the permit is dated 1957, it is not surprising that in the description of Sochi a special place is given to the boulevard named after Stalin.
Из старых фотоальбом, оставшихся от уже ушедших родственников. Помимо серии фотоснимков, сделанных на Кавказе и на берегу Черного моря в конце 1950х - начале 1960х годов, интерес представляет и подборка билетов, прдкленных на листы фотоальбома - этакий трэвел-отчет, теперь, спустя более полувека, очень познавателен. Например, авиабилет даёт наглядное представление о маршруте и городах остановки при полете из Хабаровска в Москву на первых реактивных самолётах - тут тебе и мягкое место в салоне отдельным штампом(это что то типа аналога современного бизнес класса?), и лист с указанием городов промежуточных посадок-ого. Книжка ВЦСПС по Кавказским минеральным водам и Сочинско-Мацестинский курорт поведает нам о том, что путешественников знакомили с историей коммунистического движения на Кавказе, а красочное описание проспекта имени Сталина в Сочи говорит о том, что хрущёвская оттепель ещё не докатилась до типографии главных советских профсоюзов