#Couplelovestravel has been to 10 countries for 1 and a half year now. Let me share one of our breathtaking experience while we are exploring the beautiful country in Bali, Indonesia recently.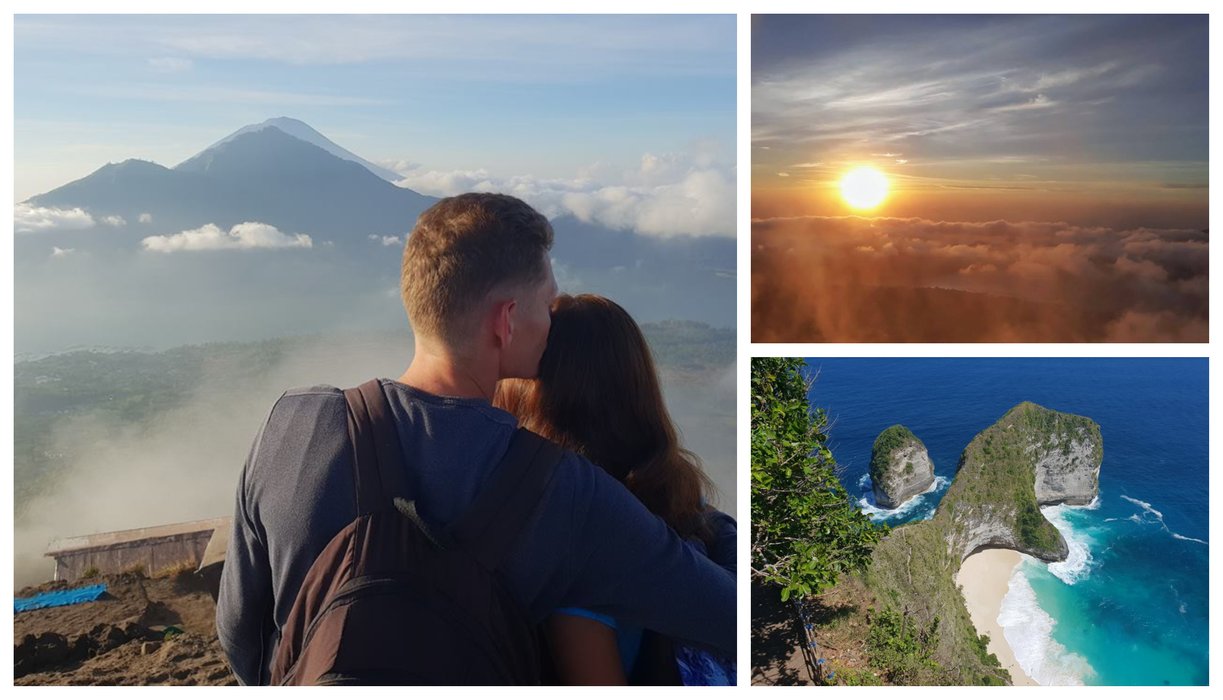 So we've been to Bali, Indonesia from May 7 to May 14, 2018. We mostly have our DIY travelventure everytime we explore the globe. Hence the transportation in Bali is a no go for us, it is highly advisable to rent a scooter to roam around , the rental will cost around $4-$6 for 24 hours. Not bad for a budget traveler.
Here's Our Top Picks
1. Kelingking Beach a.k.a Dinosaur Island
From Sanur Port, look for EL Rey Junior Fast Boat booth, we paid almost $25 each back and forth. Dude it is super fast, you will arrive around 30-40 minutes to get there. Upon reaching the port in Nusa Pineda, many people would like to offer the scooter, however at a high price. Be sure to rent only a scooter for $4-$6. So it's better to always ask for discounts. We booked at Sabho Garden Guesthouse for $22 because the view is perfect and there is a restaurant nearby, away from the hustle bustle of the city center. Getting there from the guesthouse would take almost 40 minutes. The road is manageable to ride via scooter.
Drone shot footage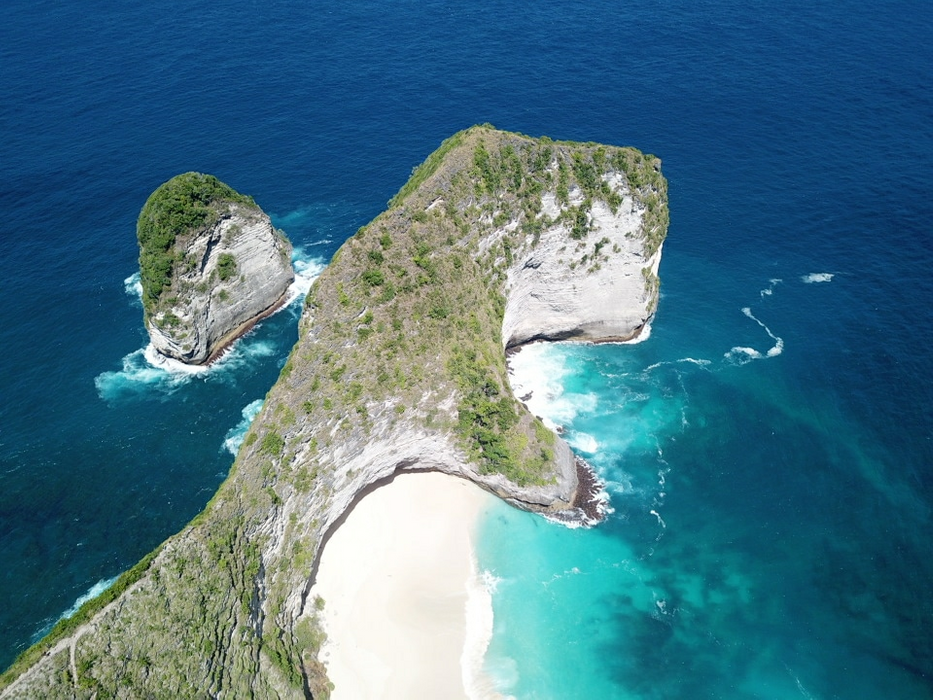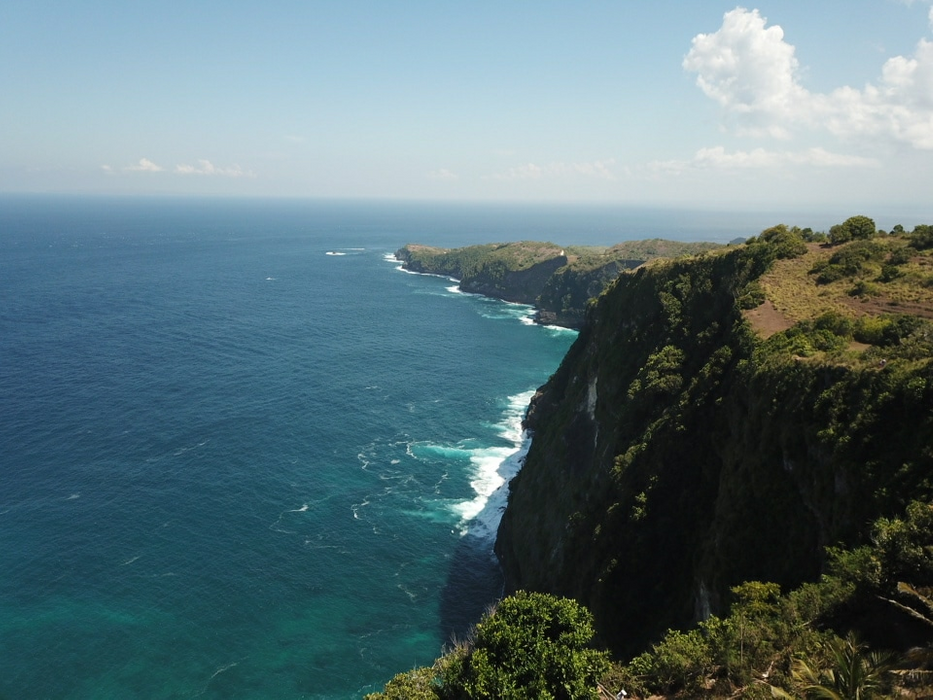 2. Broken Beach and Angel Billabong
Waves, windy, great panoramic view. The roads to get there is really psychological. Some travelers prefer to travel by car however it is expensive to rent one so better do it with co-traveler who wanted to share the price. From Kelingking Beach would take around 40 minutes. We've seen many tourists have accidents doing the rough, steep, crazy motorbike ride. BE EXTRA CAREFUL!
Broken Beach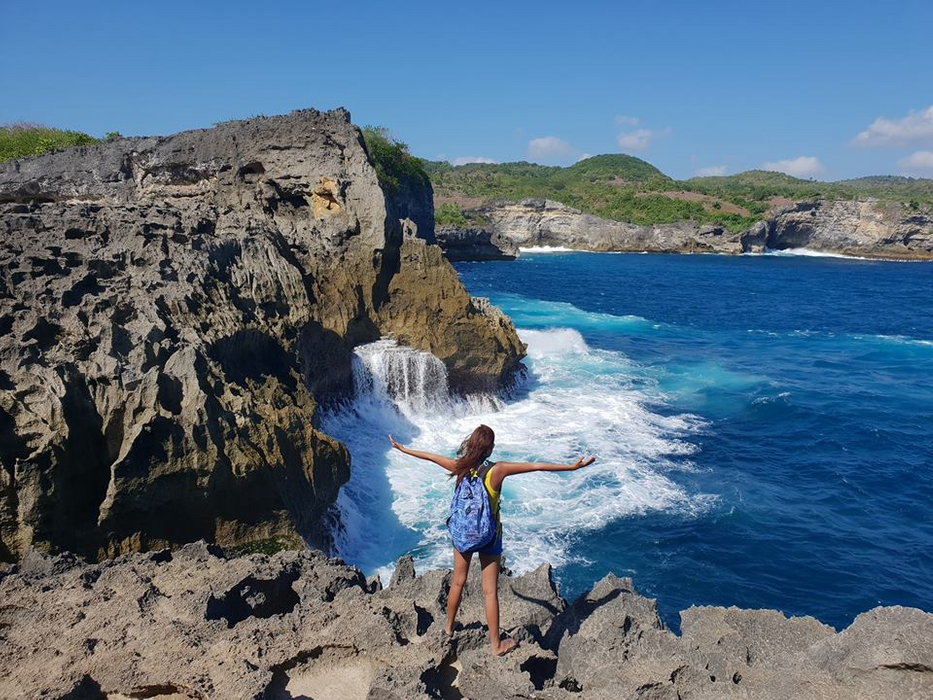 Angel Billabong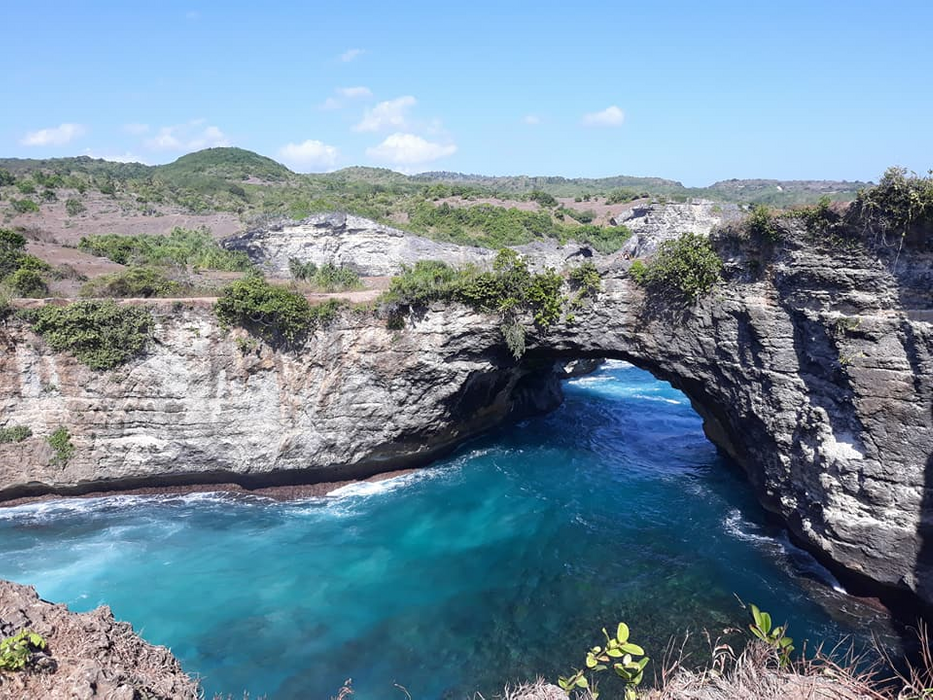 3. Trekking at Mt. Batur
The most amazing and wonderful experience in our life. It is our first time to climb up the mountain together. We made it! It is indeed such an achievement!
We found this adventure From Sila Urip Guest House the place we've stayed while we are in Ubud, Bali. They are approachable and good service. We paid $25 plus pick up and food to get to the area.
Everything is beautiful here
What to Expect?
Pick up at 2am in your hotel at guest house
at 3am stop over to the organic coffee farm and have some zip of coffee and have an early banana pancake food.
3.30a.m prepare things needed, jacket, flashlight, wear sports shoes.
3.45 get ready to climb up the Mt Batur

It would take 2 1/2 hours to reach the top depends on your endurance, fortunately, we had a good weather. Seeing the clouds above you, watching the golden hour sunset, plus the Mt. Batur volcanic view. Breakfast will be served when you reach the top, Challenging and fulfilling experience, I am proud of myself reaching 1717meters high!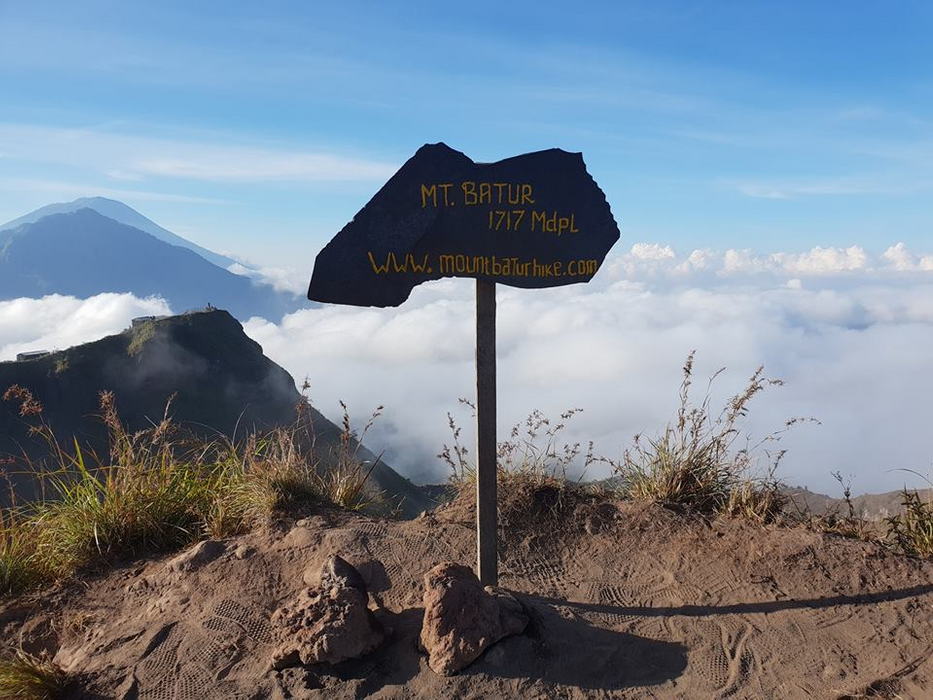 4. Goa Rang Reng Waterfall
The Hidden waterfall in Ubud, when we got there in the afternoon around 3pm, there's no people only us. It will take 30-40 minutes ride from Ubud City Center thru scooter. There is a tourguide who will assist you on which route to go, as you step going there. Entrance fee will cost you $1.06.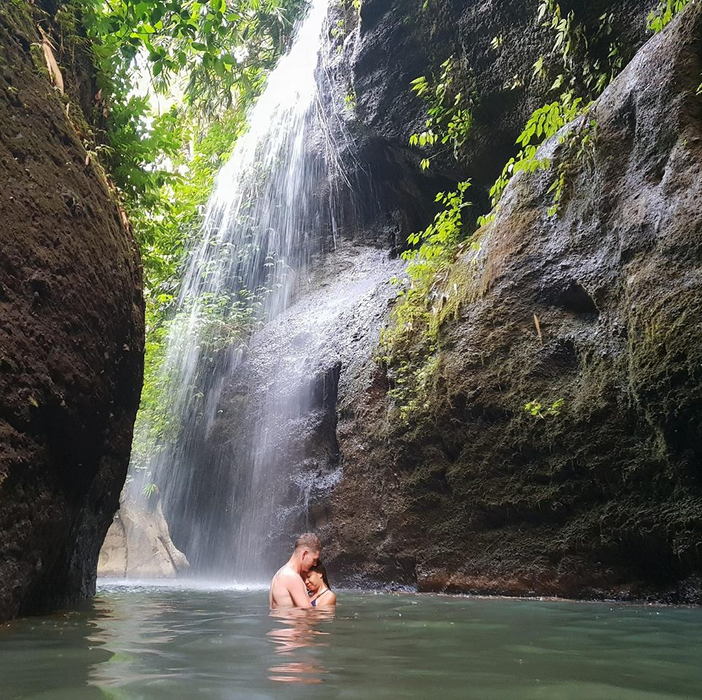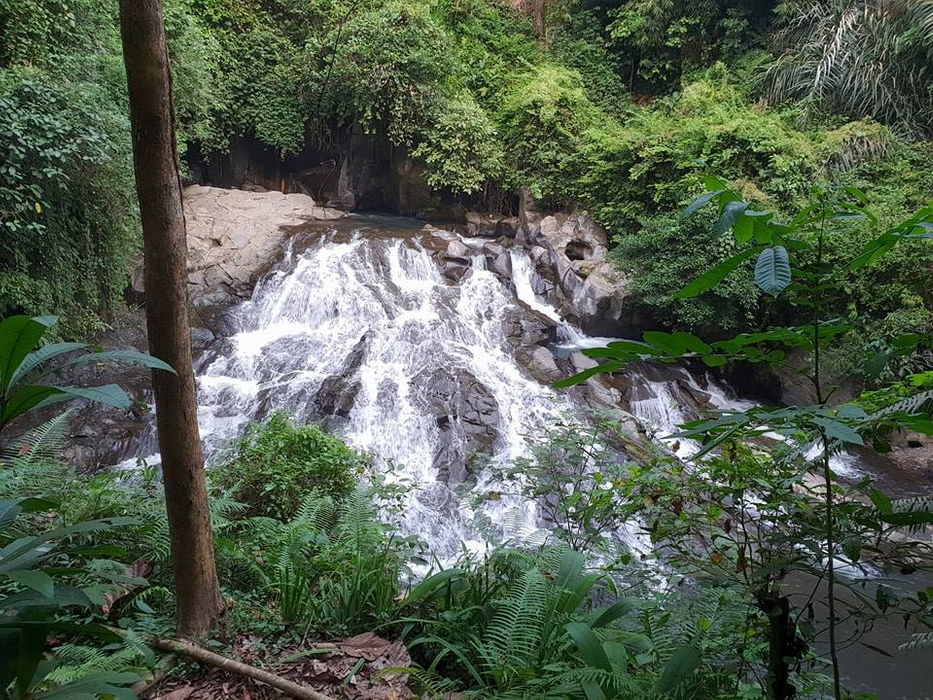 5. Tegallalang Rice Terraces
Nature at its best,nature as a therapy. I so love the effort that people put in here. The splendid formation of the landscape leave you an awe.Bali Swings is the common activities you can find here for leisure. No entrance fee to get there. Many restaurants and souvenir shops along the road. Enjoy the fun and capture your #steepshot photo here.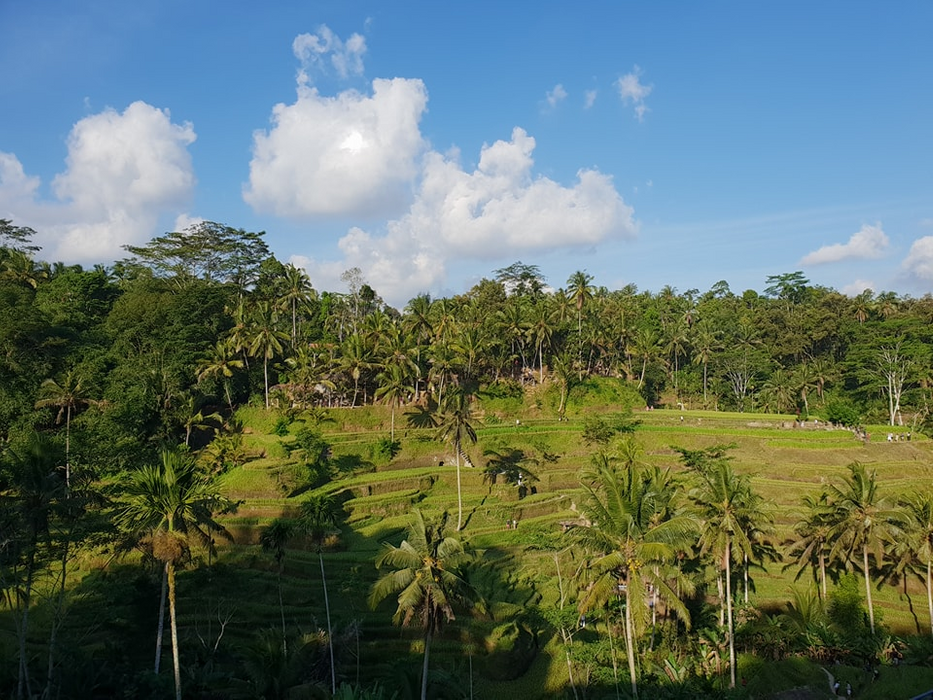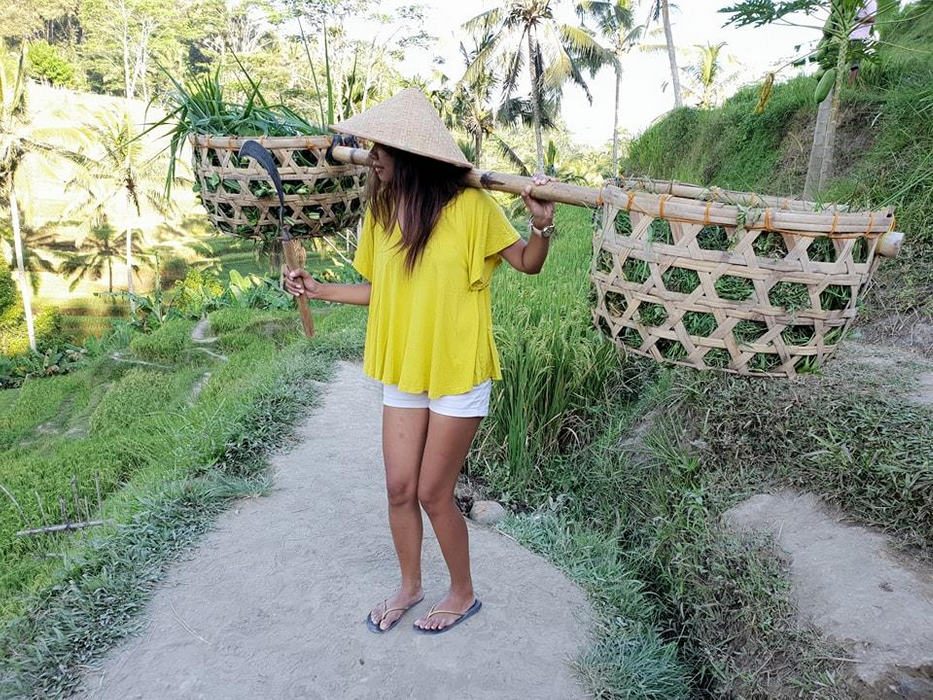 ---
Allphotos are original from us. Our overall experience is really superb, beyond our expectation. We will surely come back to Indonesia, a lot of incredible place to discover.
---
I wish this blog will find you useful. I am with the best @cannabissativa in this lovely experience.
Feel free to use #couplelovestravel tag and share your travelventure with us. Let's attract couple explorer, prizes awaits soon. :)
Cheers to Good Life!
---