Hola mi Steemians
Sunday. Family day, I am happy! My wife is in Santiago, visiting friends, the kids by her grandma. And that's exactly where I'm going today. In the east of this MegaCity Santo Domingo.
---
By the way, did you know that the capital of the Dominican Republic has nearly 5 million inhabitants and a surface area of almost 10 to 20 kilometers? This Moloch is about 2 times as big as Berlin. Crazy isn't?
---
Since I don't drive myself here - people are far too dangerous, believe me - I'm looking forward to a 45 minute bus ride. I love to drive on the bus, it's always exciting and interesting and never completely predictable, if you really will arrive, haha. Let's see what will happen today.
"A bus ride is fun, a bus ride is ..." excited anticipation ...
Let's go, just 10 minutes walk to the bus station. But already i have a slight fear; especially because of the means of transport ...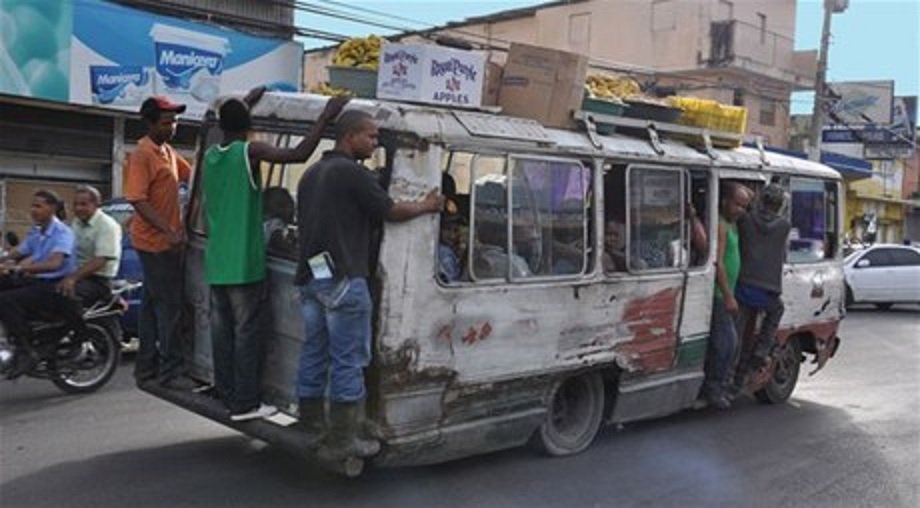 Oh Dios mio - please do not let it be one of those ancient, rusty, more scrap than real buses. I can't stand it- I' m praying inside ...
You will have noticed; The pictured bus is just an example image from the source of my Google search. But believe me, I'm not exaggerating, if today still about 50% of all intercity buses - so called GUAGUAS - look exactly like that. I told you before, it's crazy here.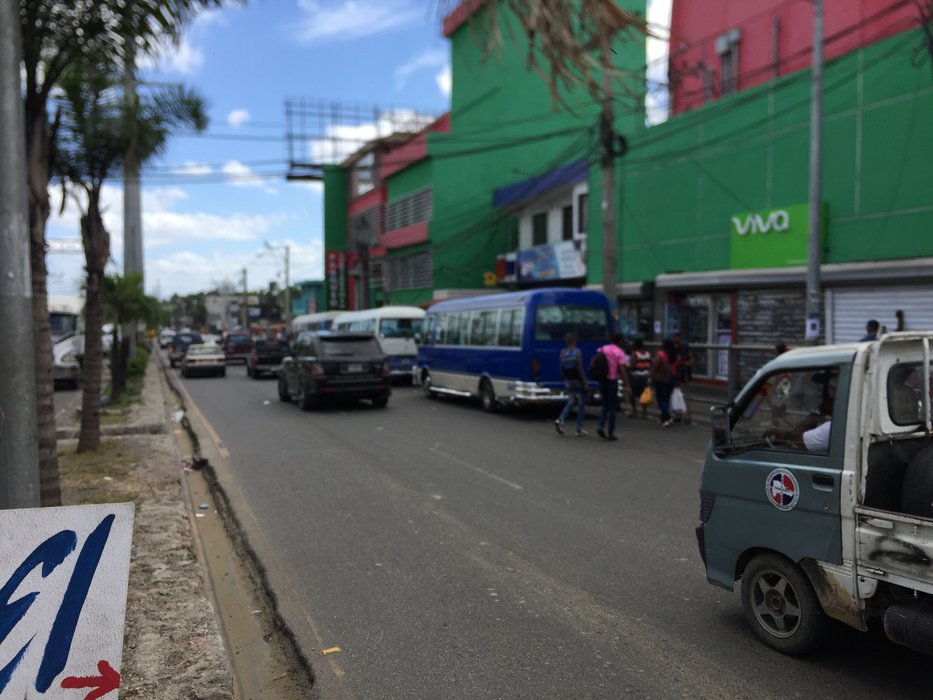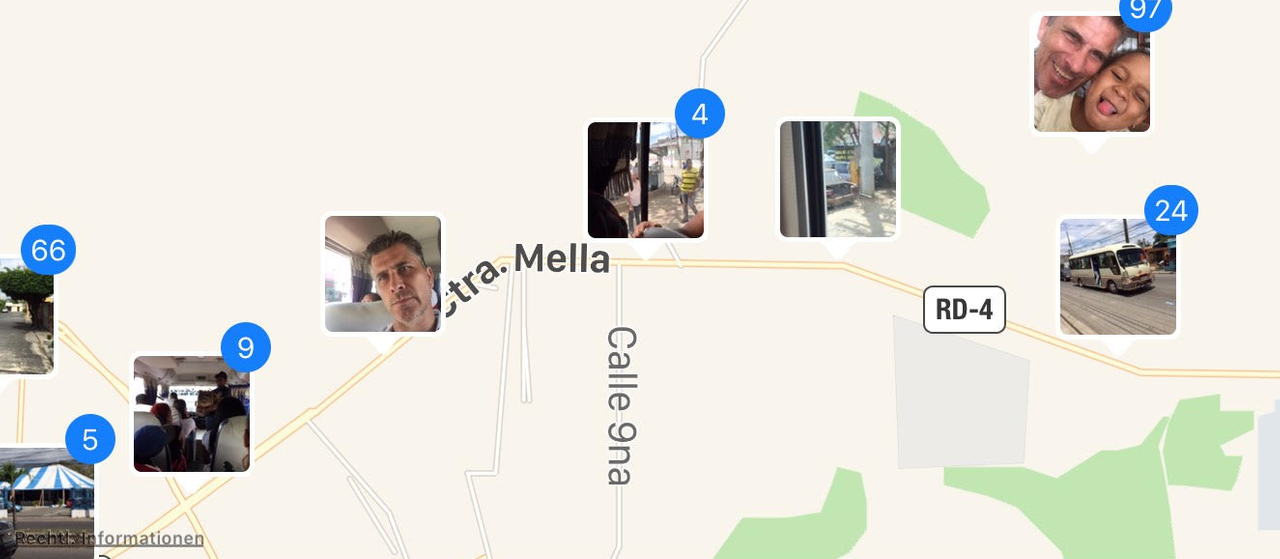 Miras alli - look there is my bus. In a dark blue and i a really good condition, the Dominicans would say "it's new" ...
I think today I'm really lucky. Fast boarding and let's go. Oh, of course, first we have to wait until the bus is really full. That is why our "coprador" (inspector, bus attendant, screamer, etc.) loudly shouts out the next arrival destinations of the bus.
"Hainamosa - El Almirante - San Isidro Base" Yes, exactly San Isidro Base, there I have to go today; So finally we're driving. That can be really tedious. There is almost no timetable here.
45 minutes ahead on the infamous Carretera Mella (RD4). Usually congestion and accidents on safe. we'll see it...
Do you see my look? 10 minutes drive and I'm totally exhausted. No air conditioning, a screaming street vendor and small children who are in no way inferior to him. The thermometer probably shows about 40 degrees, if it had one. The driver is singing and the music turned up. Yeah, a bus ride that's funny, a bus ride ...
Well, the armchairs are leather covered and the "Guagua" pretty clean. Time to take a look out of the window ...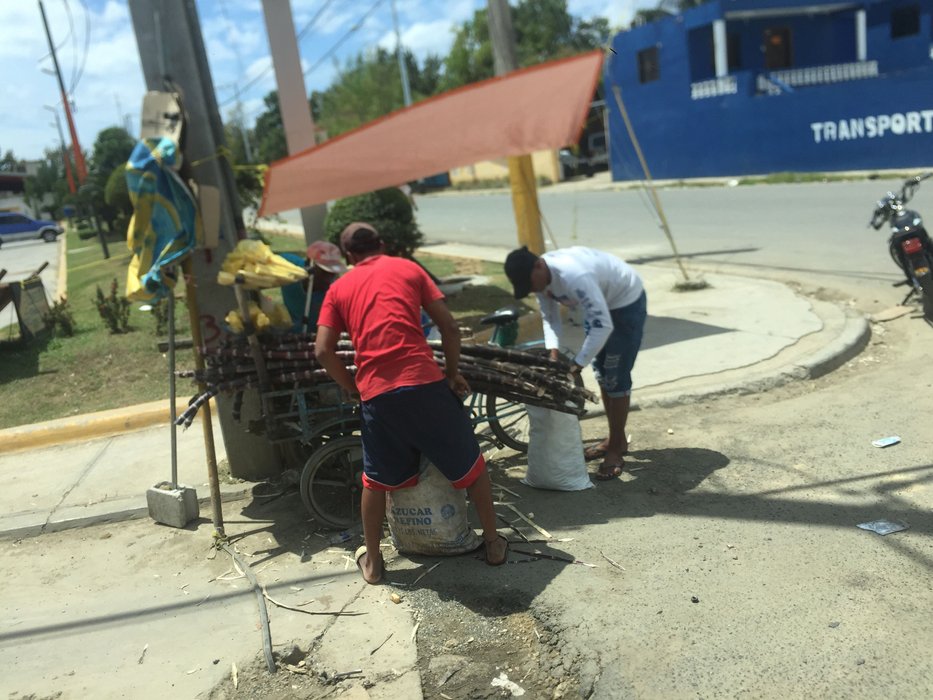 Picture above: A sugar cane seller at the roadside
Picture below: A greengrocer selling green bananas. Incidentally, they call this "Platanos Verde". Must be cooked and taste like potato stick.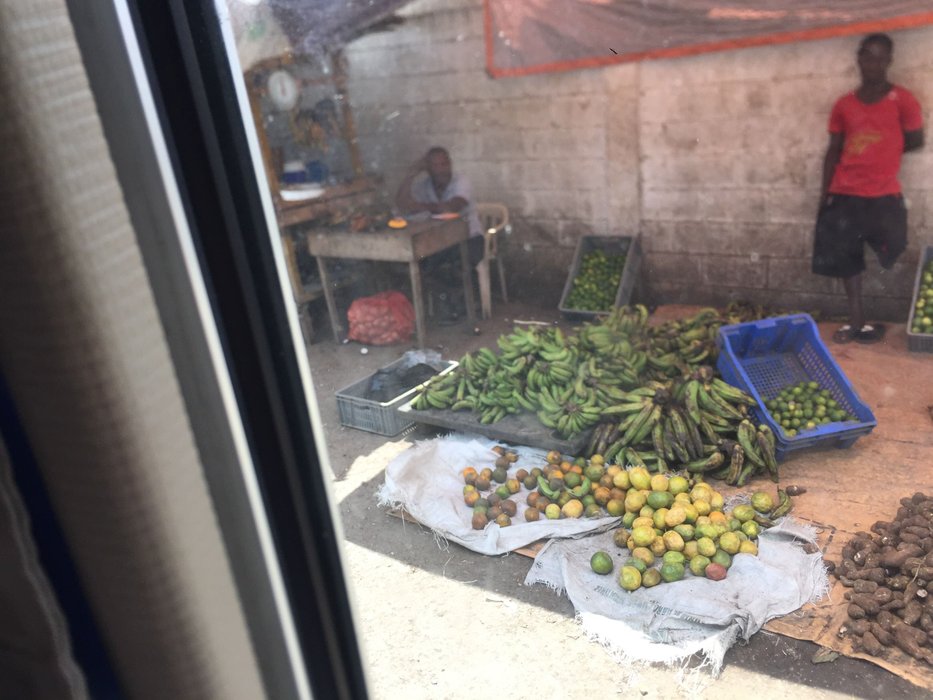 .... well, the next marketstand is only something for people with strong nerves or stomachs: meat and fish sales open and without cooling directly on the roadside. Everything completely normal here, haha.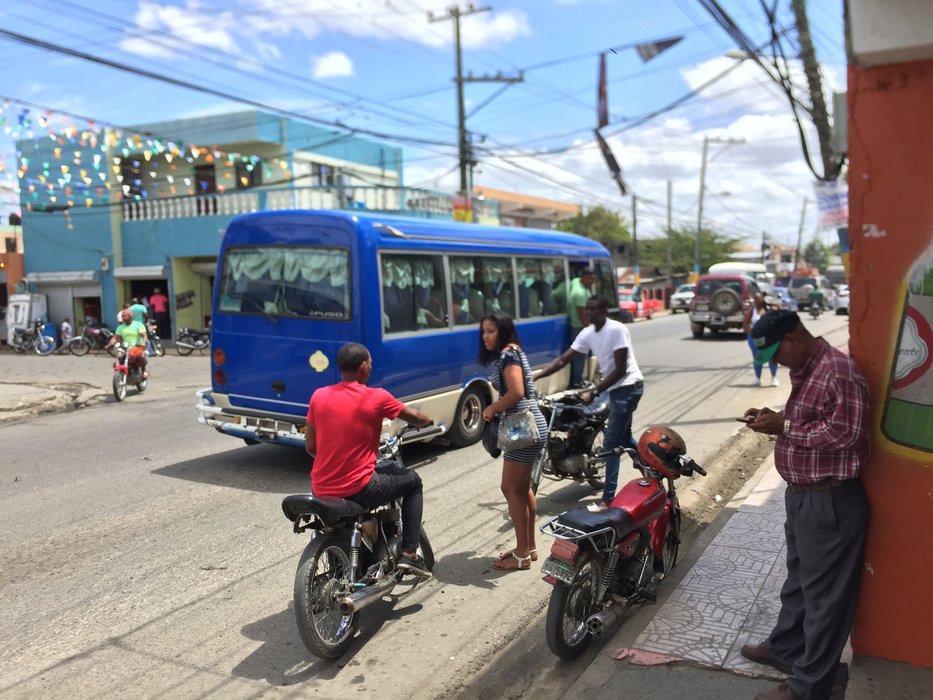 Endstation - San Isidro Base - I have to get out of the bus here; cried out to the coprador to stop it; that's what you do in the absence of getting out. 50 minutes exciting ride behind me. Actually, everything is pretty normal and no special incidents. Another 10 minutes to walk and I'm in Bonito with my family. I'm happy
Bye bye Guagua, see you tonight on the way back.
It wasn'tt that horrible today ...