Hola mi steemians
"Potenzia, potenzia ... Viagra dominicana. Compra compra". It sounds like this when I'm strolling around the weekly market here in the Duarte (center of Santo Domingo) trying to do my weekly shopping.
"Ven Gringo y compra este" (buy foreigners, buy) "este es bueno por ..." This thing should be good for everything that you can do as a couple, hehe you know!
But what are they really praising? Pills? Let's take a closer look: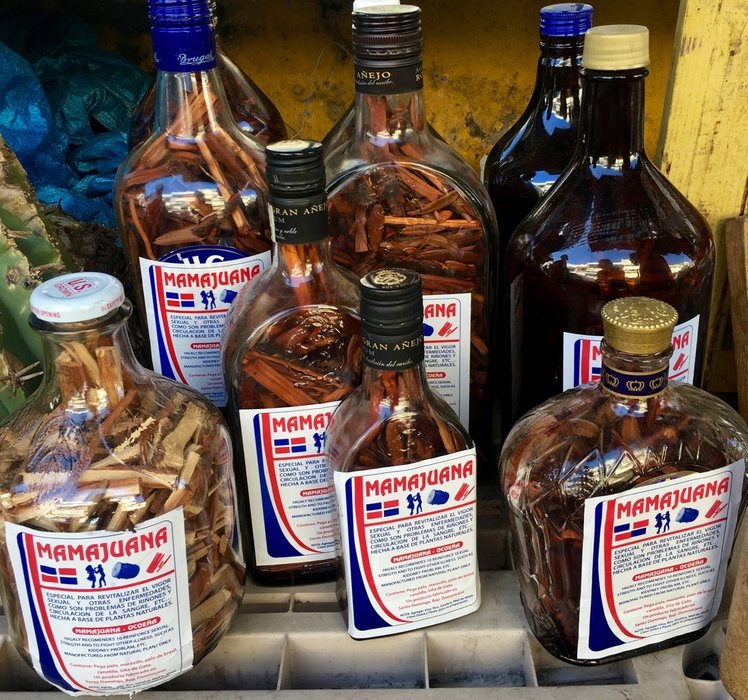 MAMAJUANA: MIRACLE drug or probably only TOURIST-RIP OFF?
What they offer to me is the real or rather secret national drink of the Dominicans and is called "Mamajuana". Actually, a simple mixture of some alcohol and especially of medicinal herbs or special pieces of wood. And if you listen to the locals correctly, they are actually shouting "Marihuana" in their terrible dialect and seems like an aphrodisiac.
They all believe in this thing here. But I am not sure if this is not just a bit of a mixture of honey with an alleged healing effect, or a huge raid on a rogue. But don't tell this to the Dominicans here ...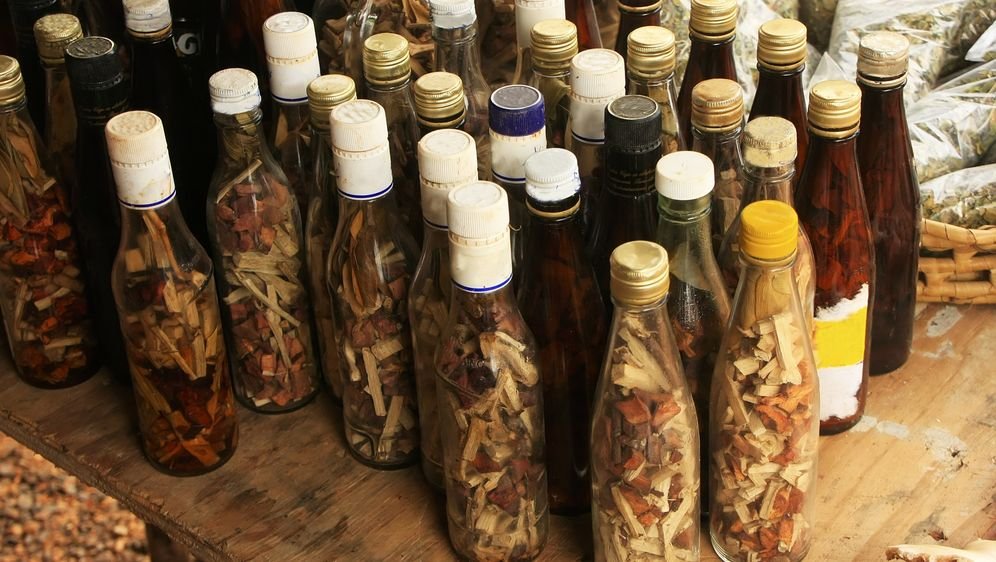 It is usually bottled in old-fashioned alcohol bottles
The magical potion "Mamajuana" is said to purify the kidneys and blood in a natural way (with alcohol, what a joke?) And if the man consumes a certain portion, it should also help his potency. Well, who believes ...
It is bottled with a little red wine and especially a lot of rum. In addition, between 8-10 different herbs and special woods and honey as a sweetener. It is offered here as the absolute agitator. Ladies keep a eye on Dominican men who comes too close to you, then ... you know!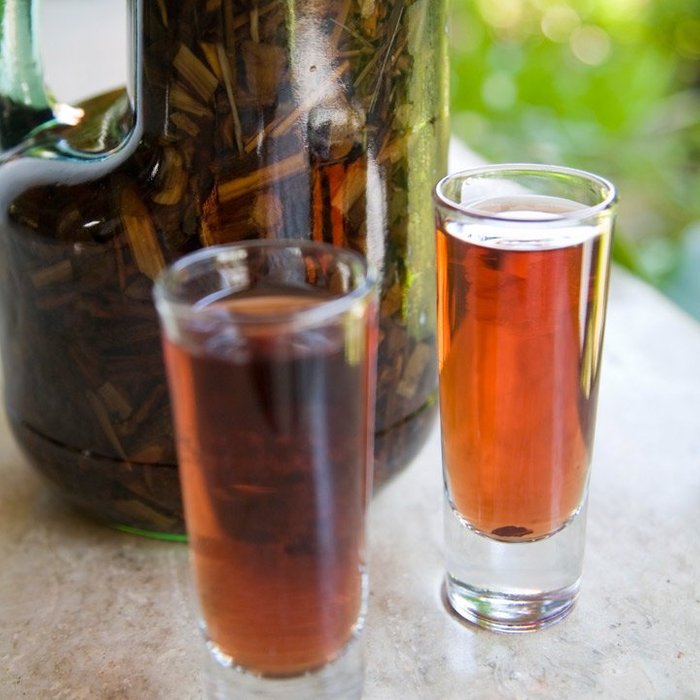 un drago mamajuana
So, if you beliefe a little bit in superstition and nonsense, you should definitely try it. Because it tastes exceptionally good and actually makes a little pointy and uninhibited .. haha but I think it's more because of the alcohol. You can compare it with a sweet liqueur and you can buy it on every street corner.
---
Hasta luego
mikeCee aka Captain Mike Sparrow the steemian of the caribbean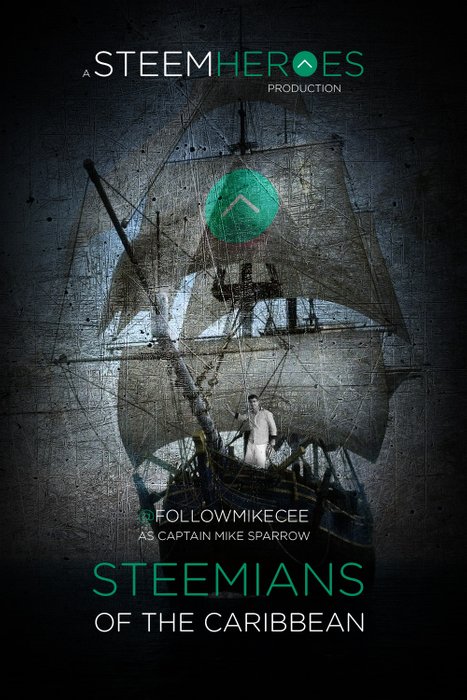 @limesoda



#dominicanrepublic #dominicanlifestyle #followmikeCee #success #santodomingo #liveyourdream #expat #mamajuana #alcohol #drink #viagradominicana #dominicanviagra