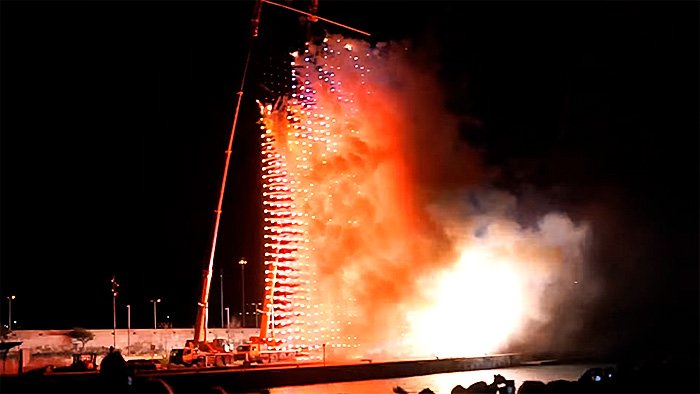 So it has begun - the first of many fireworks displays of the Fallas Festival 2018 was on display last night. And a special one it was. Set up by Ricardo Caballer one of many famous pyrotechnics from Valencia. But he's probably the most famous one. Here in Valencia the people who set up the fireworks are celebrated like super heroes. And for this double vertical Mascleta he should have received the Oscar of Fireworks. It made our jaws drop and they still dangle one the ground. Here is just a short GIF highlighting one of the double vertical parts of the Mascleta.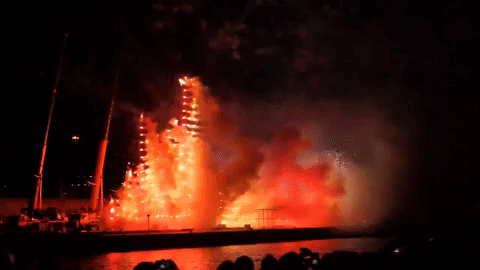 Yes you're seeing this right. It reminded us a bit of the Sky Ladder by the pyro artist Cai Guo-qiang. This wasn't as high up but definitely as impressive in different ways. But now enjoy the video of last nights firework display... after that we talk a bit more about Mascletas:
Skip to minute 5:40 if you want to see the good stuff right away!
But what is a Mascleta? Well traditionally it's a daytime firework where the visible elements are only secondary. The main part to say it blunt is the noise but for Mascleta aficionados it's equally listening to a symphony. We count ourselves to the the second group. We've easily seen over a hundred of these daytime fireworks and we're not that easy to impress. But last night we were.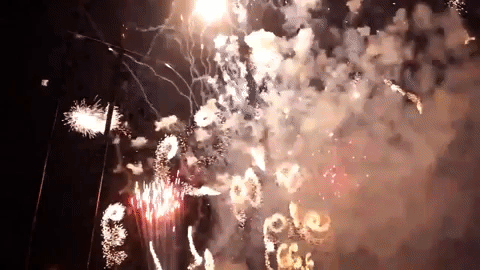 And by the time Fallas 2018 has come to an end we've seen at least 23 more. If you would like to read more about the Valencian Mascleta read all about it on our Valencia Blog via the link.
Stay tuned for many more Fallas posts, if you don't want to miss them feel free to follow us and an upvote and resteem wouldn't hurt either.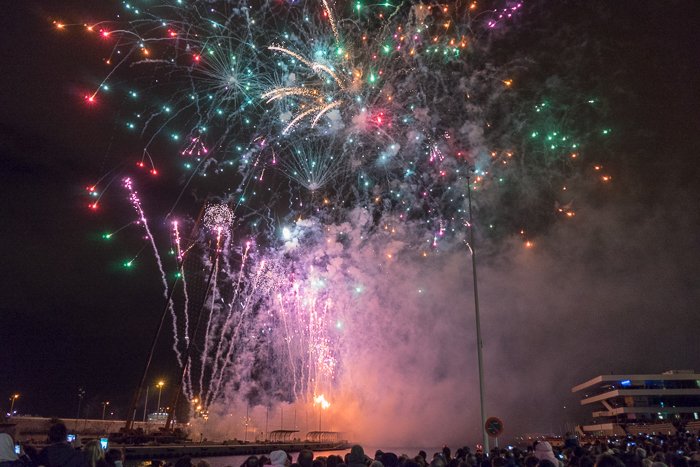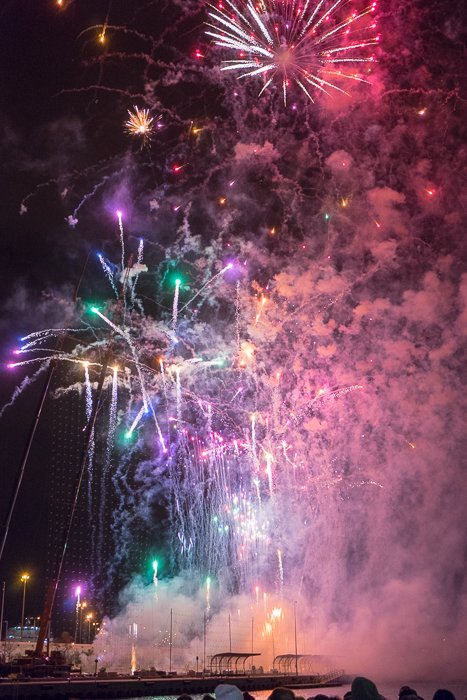 A Homage Video to the MASCLETA:
We curate - use our TravelFeed Tag!