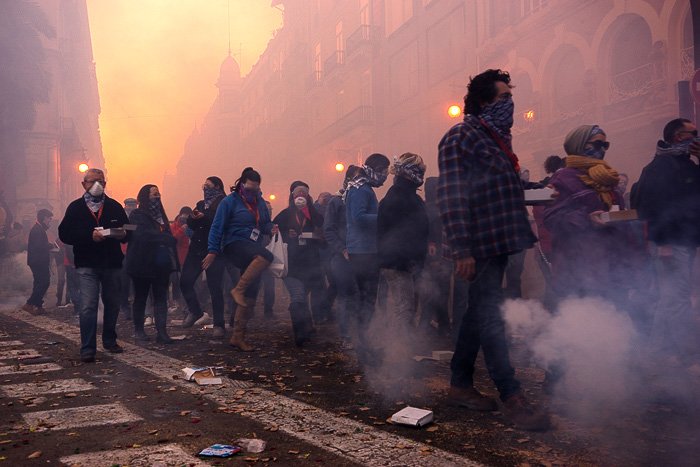 Just yesterday I've posted a photo which confused some of our readers, I would like to explain in this article what was going on. But before I'll get into explaining I want to share with you how we experienced our first Desperta.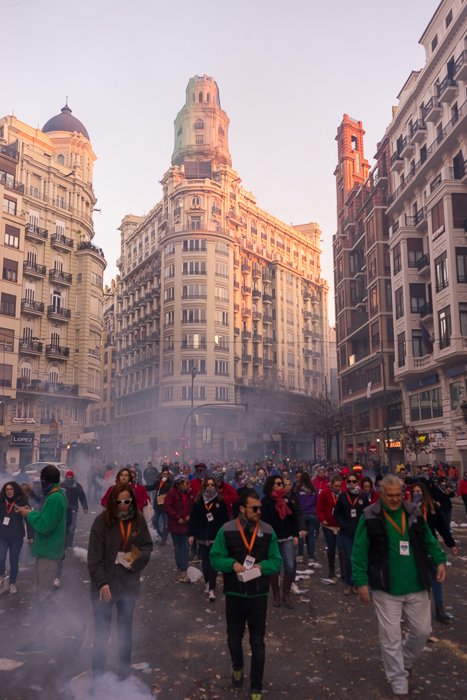 Almost exactly 10 years ago we moved from Ireland, from a tiny little town of 150 people (that's an entire different story) to Valencia, Spain. To be honest we didn't know anything about Valencia before moving here, except that it had great weather. And that was enough to convince us to make Valencia our new home.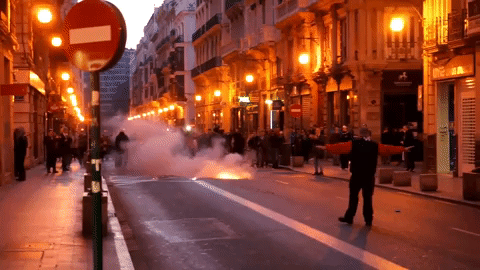 Anyways ... this was my first weekend in the city, planing to sleep in on that Sunday morning and then..... crazy bomb sounds outside. And when I mean crazy... I mean crazy! I honestly thought WWIII was in full swing. But you can see and hear for yourself in the video further down. I really fell out of bed, all confused and worried. Running to our terrace and seeing this parade of people throwing something causing all the noise and smoke.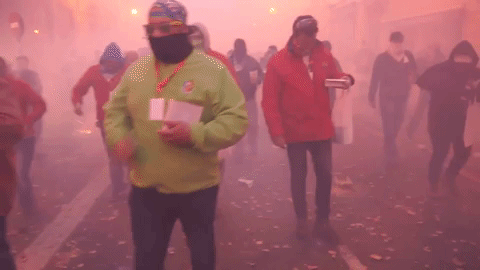 All dressed and still confused we were standing on the side of the road and saw that they were throwing cherry bombs BUT for adults! And they were not for kids and deafening. Puzzled we decided to follow them, they must be going somewhere, there must be a purpose! So we ended up in Plaza de Ayuntamiento, people just gathering around - and then we got to experience our first Masclata. We've just posted about one yesterday but our first one was set up during daylight, early in the morning. It was a pure shock, I couldn't believe what I heard and saw. What was the purpose of it?, WHY? But we got to learn to love the Valencian Mascleta. We won't miss one if we're in town.
Ok now, but what is this war like adult cherry bomb parade? It's the wake-up call to the people and city of Valencia. It's held on every last Sunday of February. Which is the day of La Crida - the official Fallas opening ceremony which is held in the evening. And I think they're successful every year, because after that parade everyone is awake or they must be dead! Enjoy the video (watch the volume) and some more pictures of this years Desperta! You can do some more further reading via the previous link.
If you're planning on visiting Valencia, please consider to visit our Valencia Blog or to download our Valencia Travel Book (yes we accept SBDs)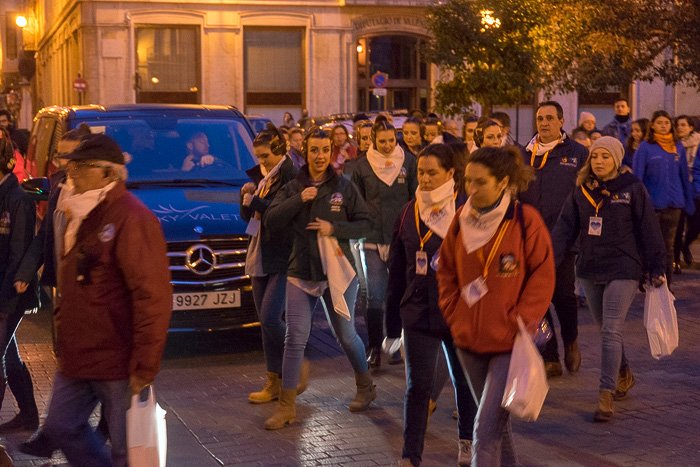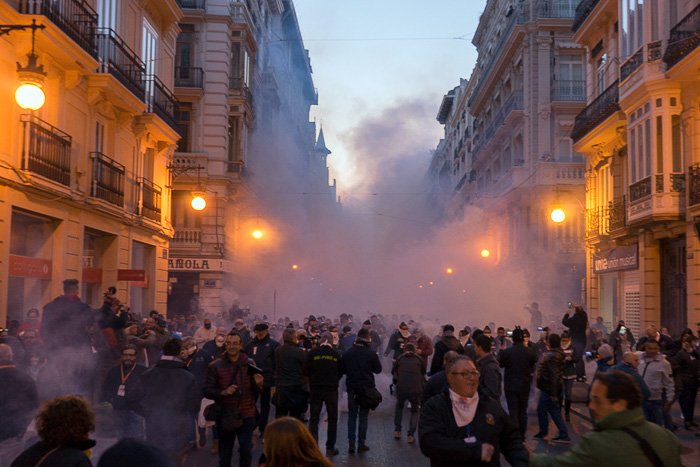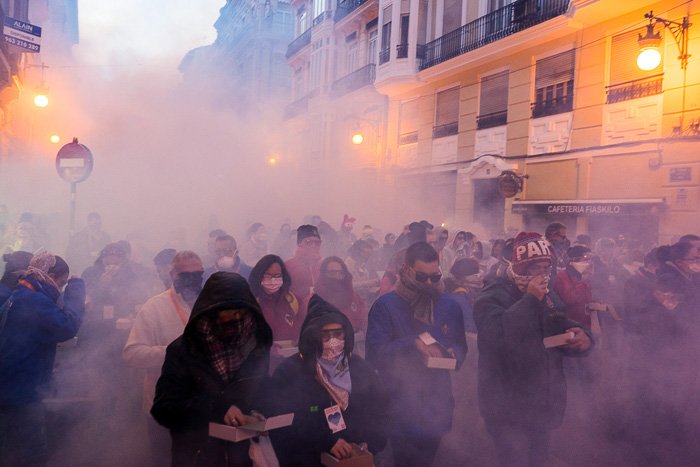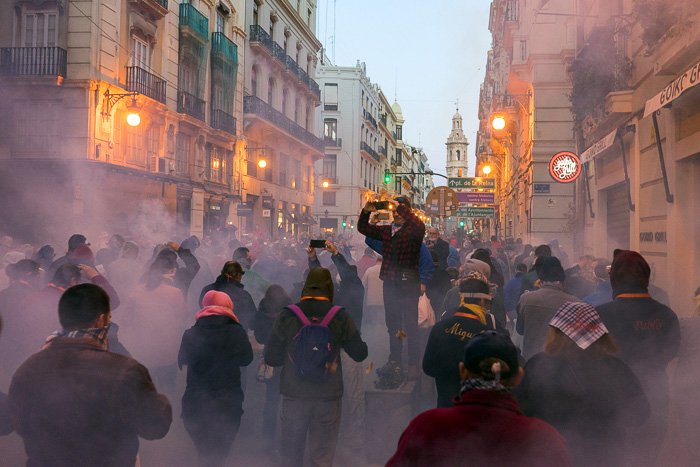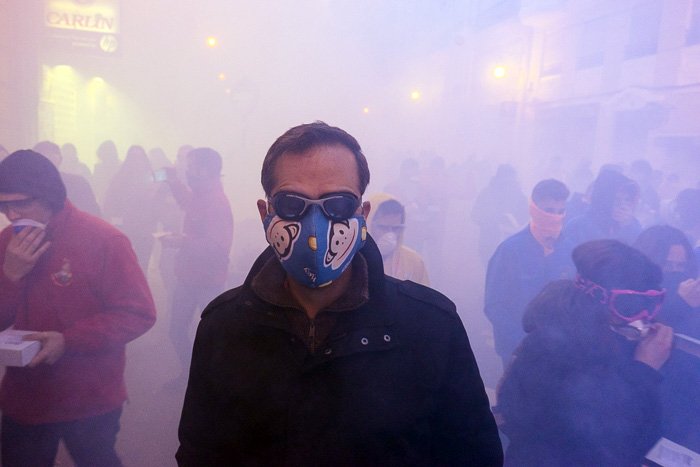 Oh! Hello Mike :)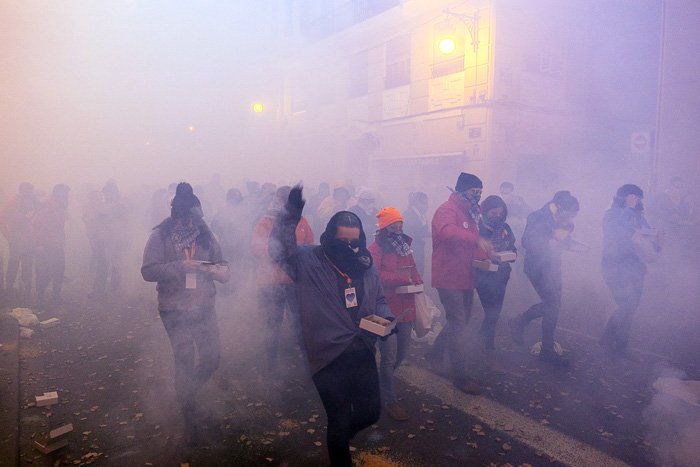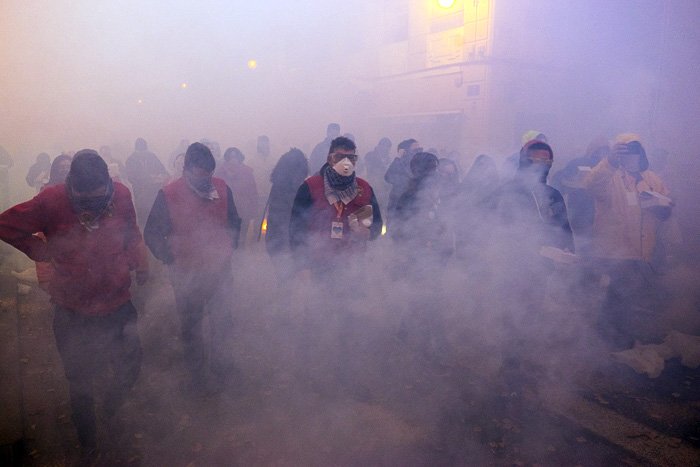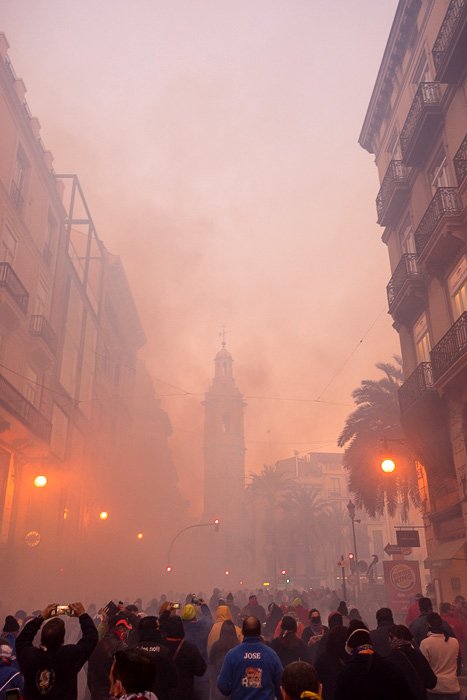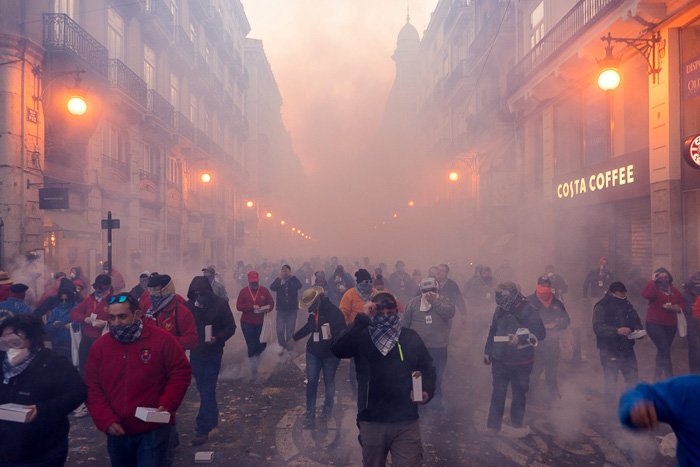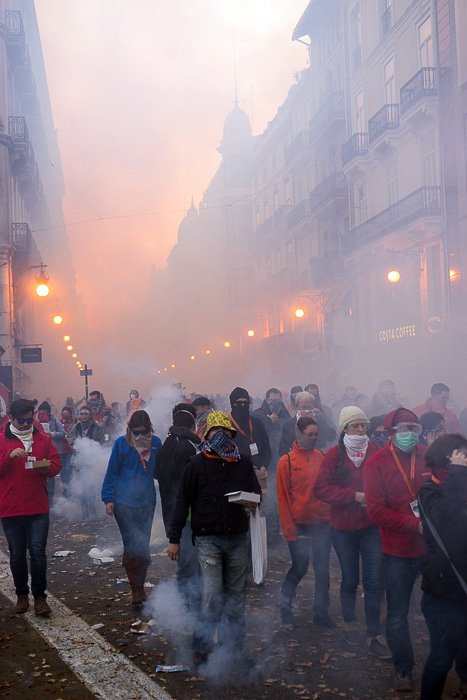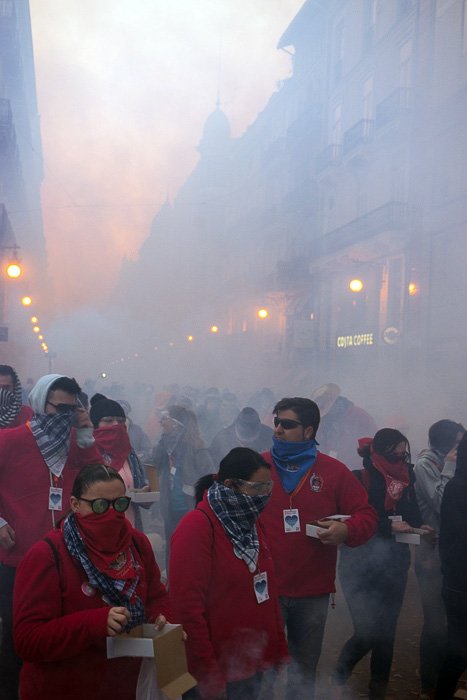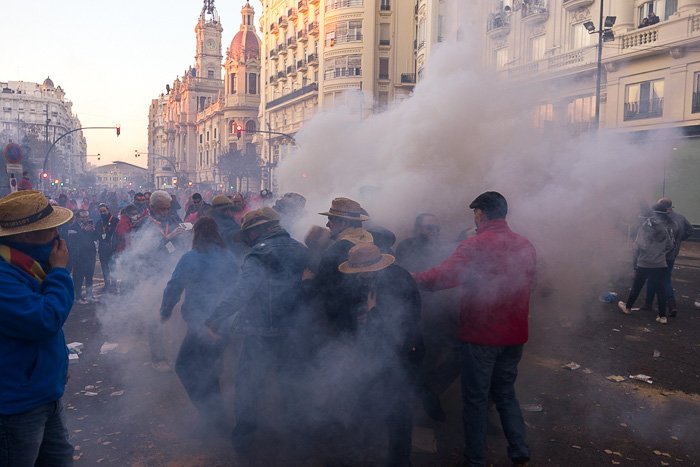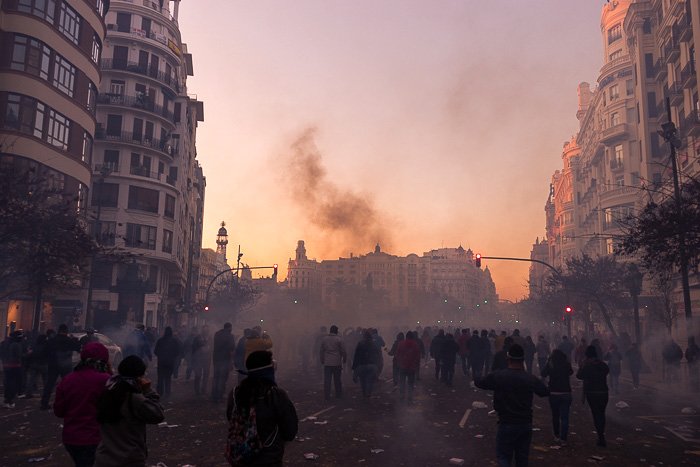 Curious about Fallas, we'll going to post more posts ... don't miss them! Please consider to follow us and an upvote and resteem would be AMAZING!
We curate - use our TravelFeed Tag!