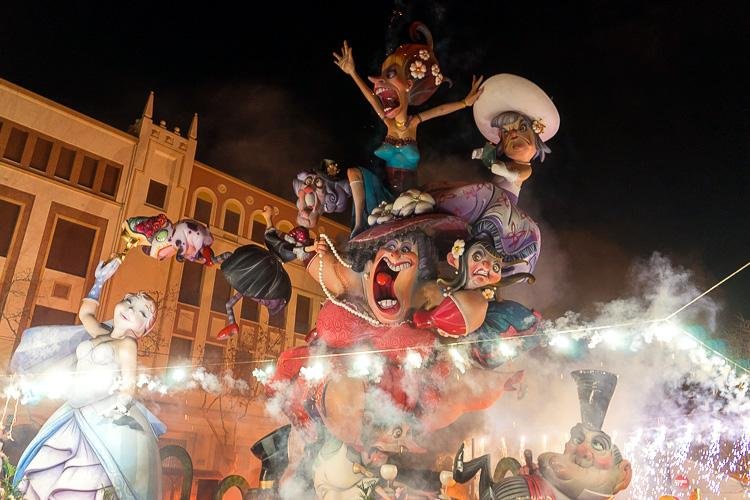 Finally, it was here! What we all had been waiting for: La Cremà! On the night of March 19th, around 800 Fallas figures were burnt to a crisp, some of them towering up to six stories in height. The burning started around 10pm, with the smaller figures, and lasted until the early morning hours. La Cremà is always an odd event, because everyone is tired and sad about watching their favorite Falla figures go up in flames. The falleras often end the night with tears running down their cheeks. It's too overwhelming!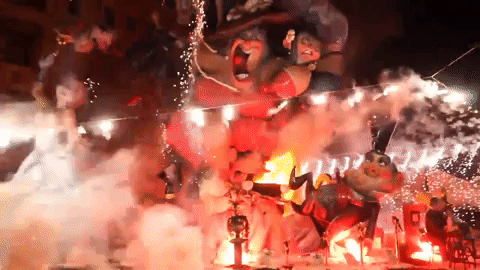 This year, we chose to watch the Cremà at the Falla Exposición. This was the wedding themed one, which you might remember from one of our previous posts highlighting our favorite Fallas figures. And we chose wisely, because it was one of the best we've seen. The screaming characters went perfectly with the raging flames. This figure was also close to our apartment and has wide open spaces, so that the crowds aren't too overwhelming.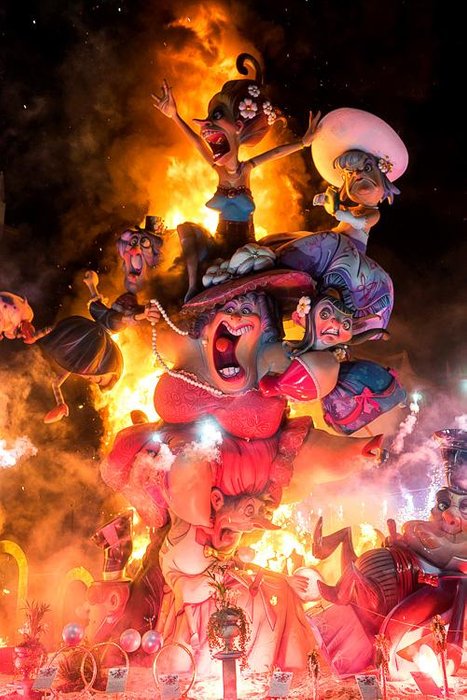 It might seem hard to believe, but the above picture of the burning is real; this is how it really looked like. You can verify that by watching the video below. Now just consider that at least 800 figures are burnt like this throughout this city. There are fireworks and flames going up all over the place! The city is charged with an energy that can't be described.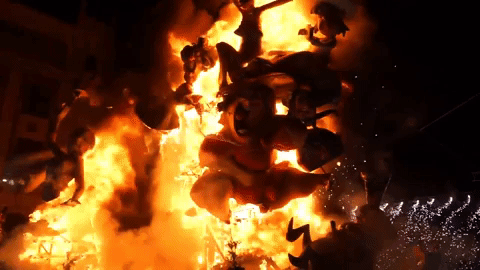 Exposición's monument burnt very quickly; within a few seconds everything was up in flames, and so much heat was being released that we thought our faces might melt off. But amazingly, all the fires all around the city were kept under control, and nothing bad happened during the Cremà. The Bomberos of Valencia know what they're doing! As do the the other firemen from around the globe who had been invited to Valencia, to help out.
When we woke up the next morning and went outside, the city had reverted back to normal. It was like a surreal dream... you'd never guess that, just a few short hours ago, Valencia had completed a crazy three week festival.
Stay tuned for one last Fallas recap video post! But then that's it... until Fallas 2021!
Read all about this crazy city on our Valencia Travel Blog!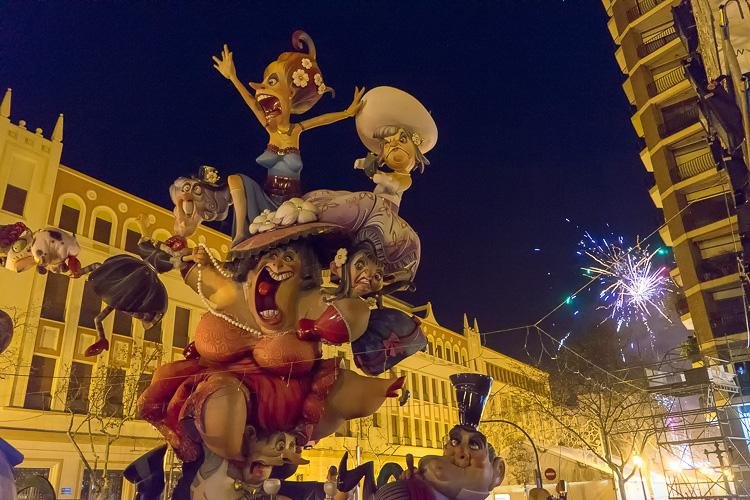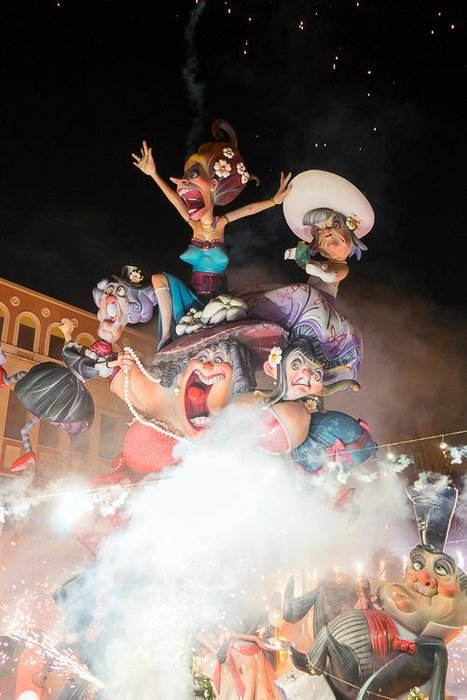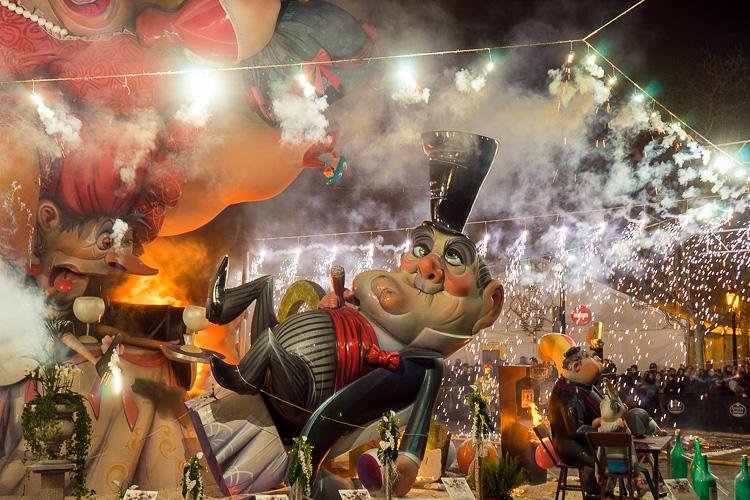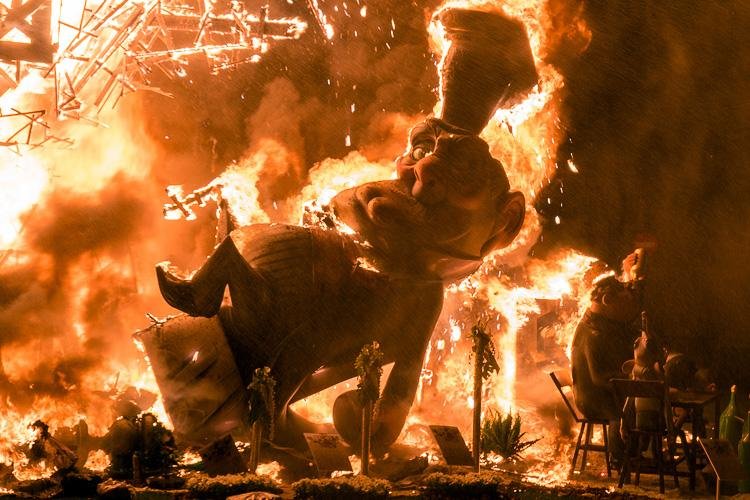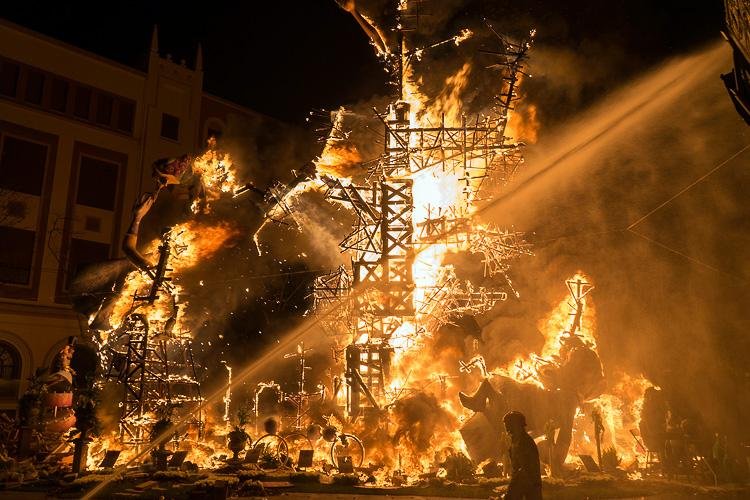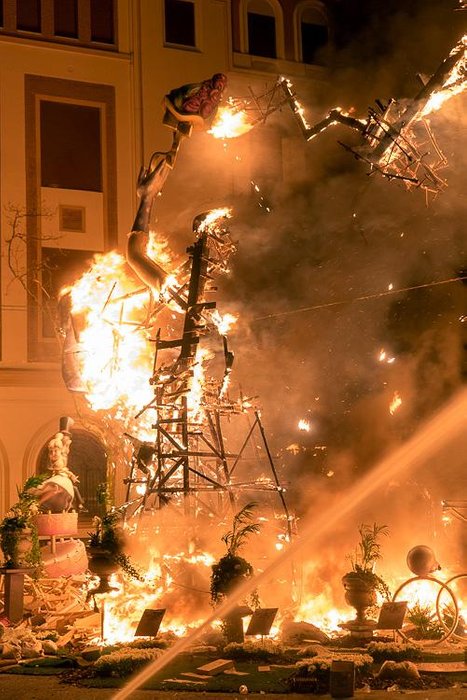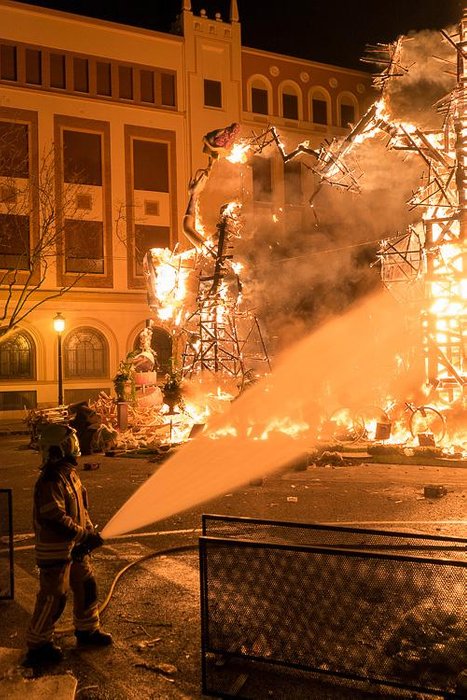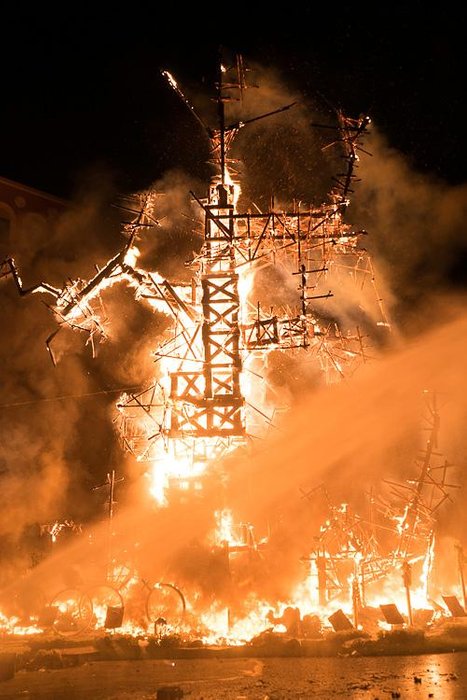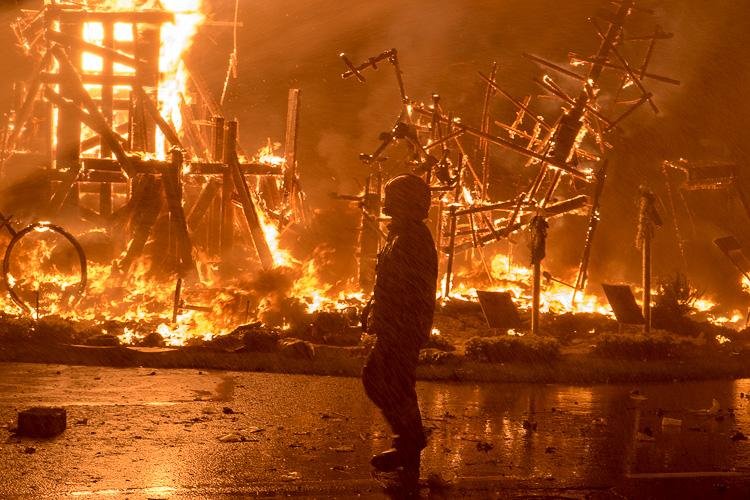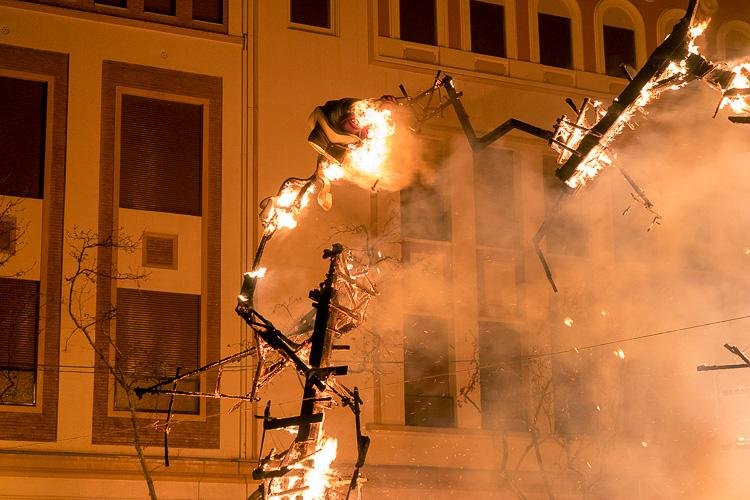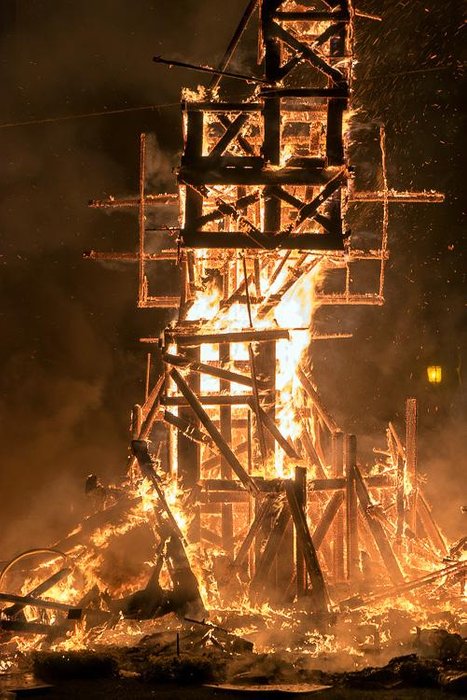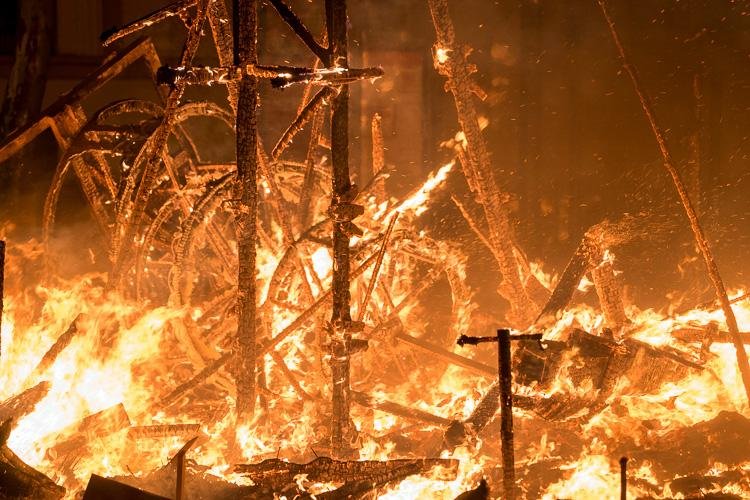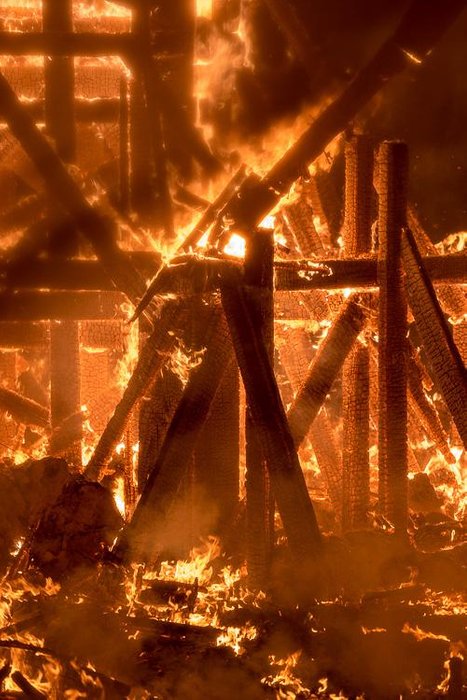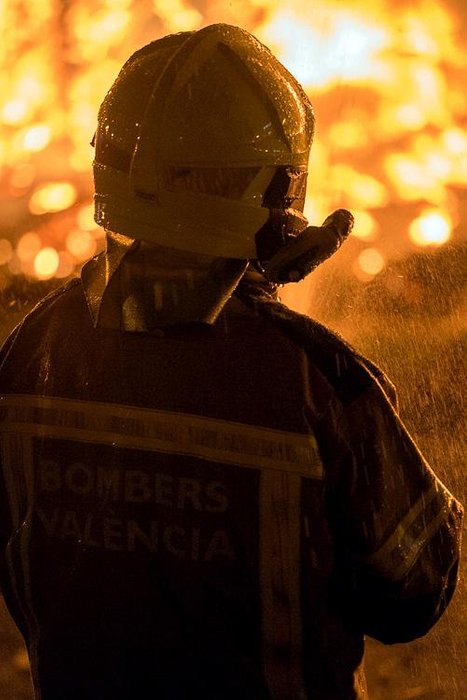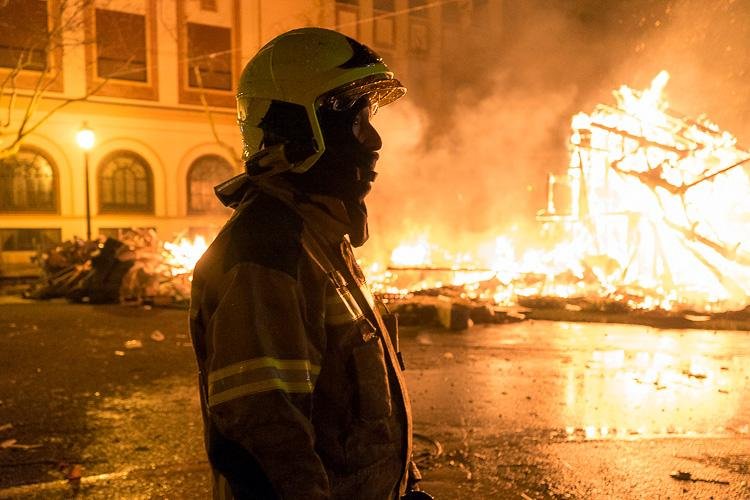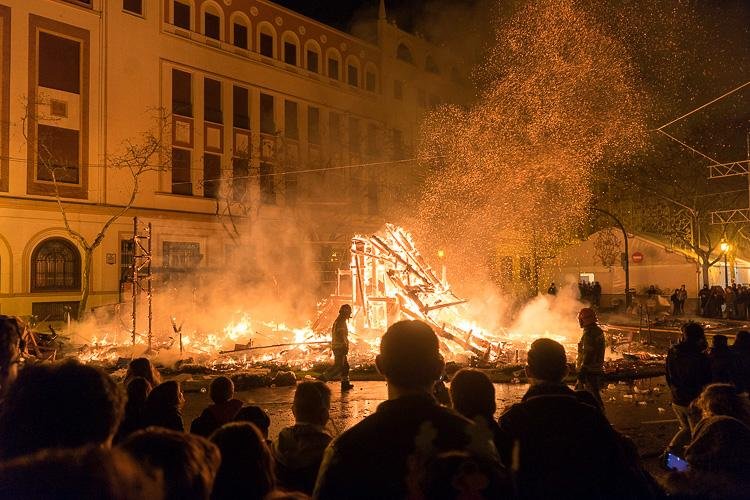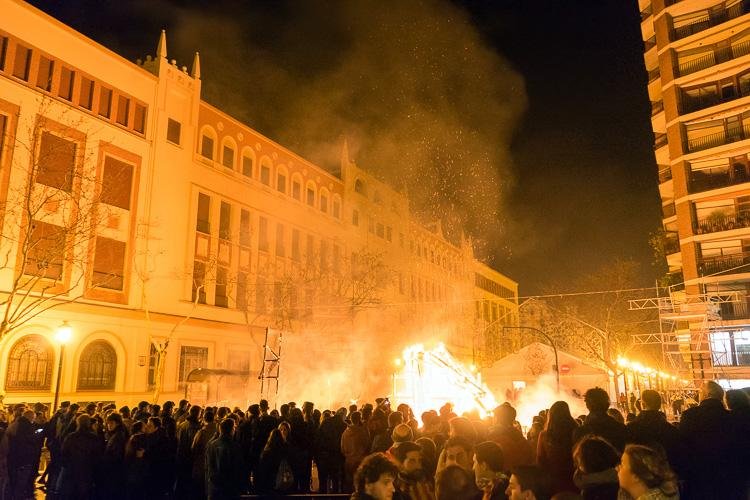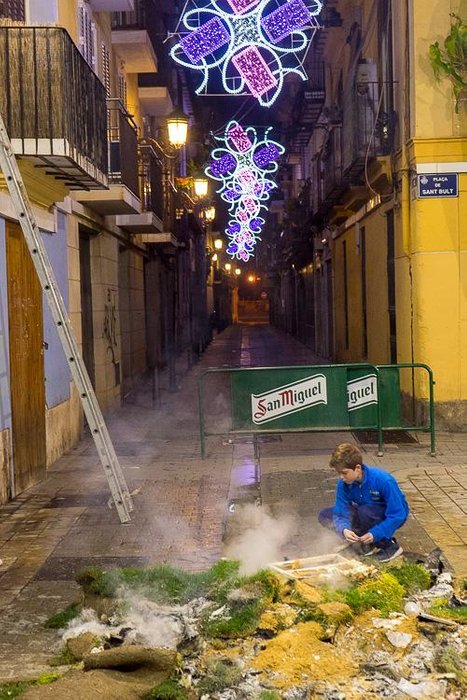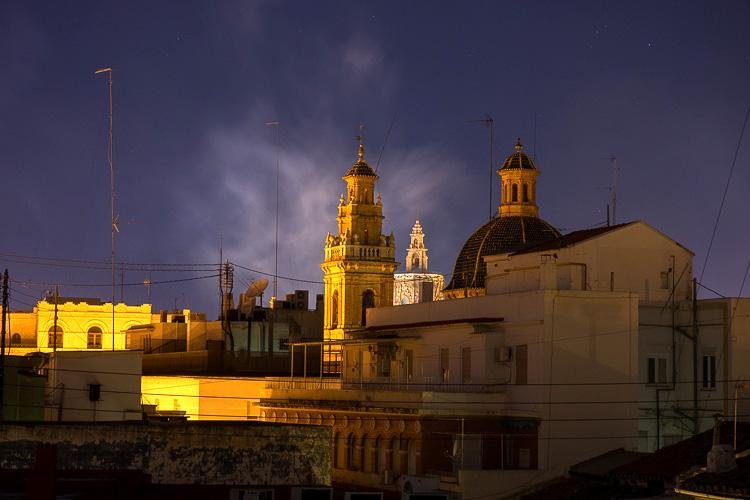 We curate - use our TravelFeed Tag!