Some people refer to it as Europe's longest gorge while others call it Europe's grand canyon! One way or another it is the Samaria gorge and it is one of the greatest experiences on Crete, Greece.
Beginning at an attitude of 1.227 m (4.025 ft) and descending at sea level offers 13 km (8 miles) of rough terrain and nature's beauty. It took me 8 hours without any rush and many stops for photography and I enjoyed every part of it!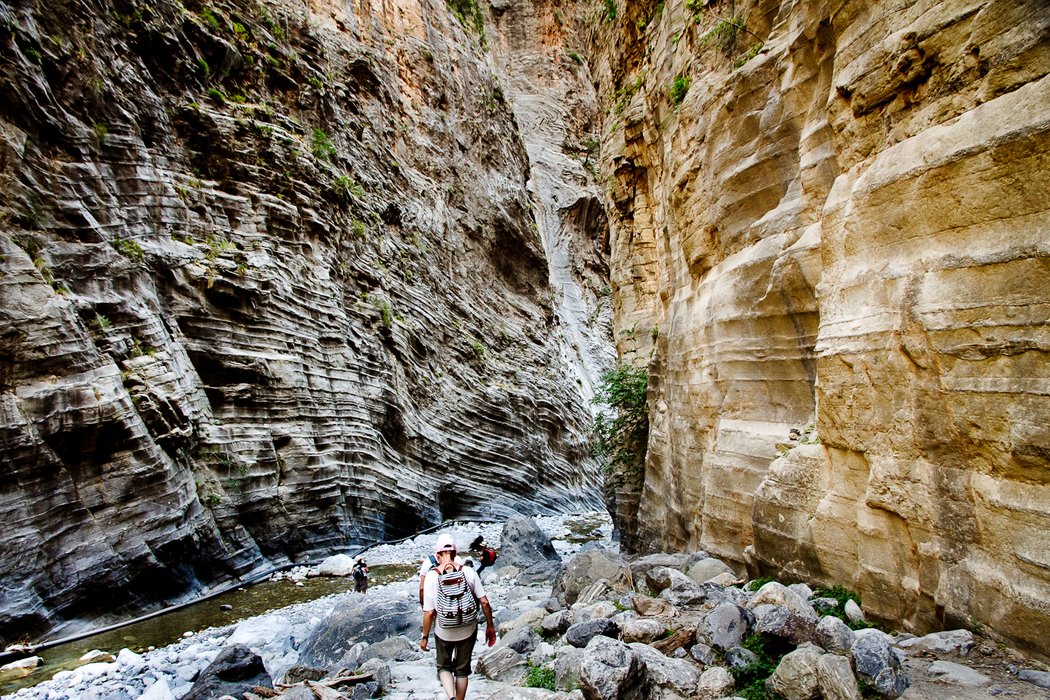 I entered to Samaria National Park paying a 5 euro ticket at 08.20 in the morning. Although it was meant to be a hot day, up there, to Xyloskalo entrance, it was a little bit chilly. One more reason to start walking!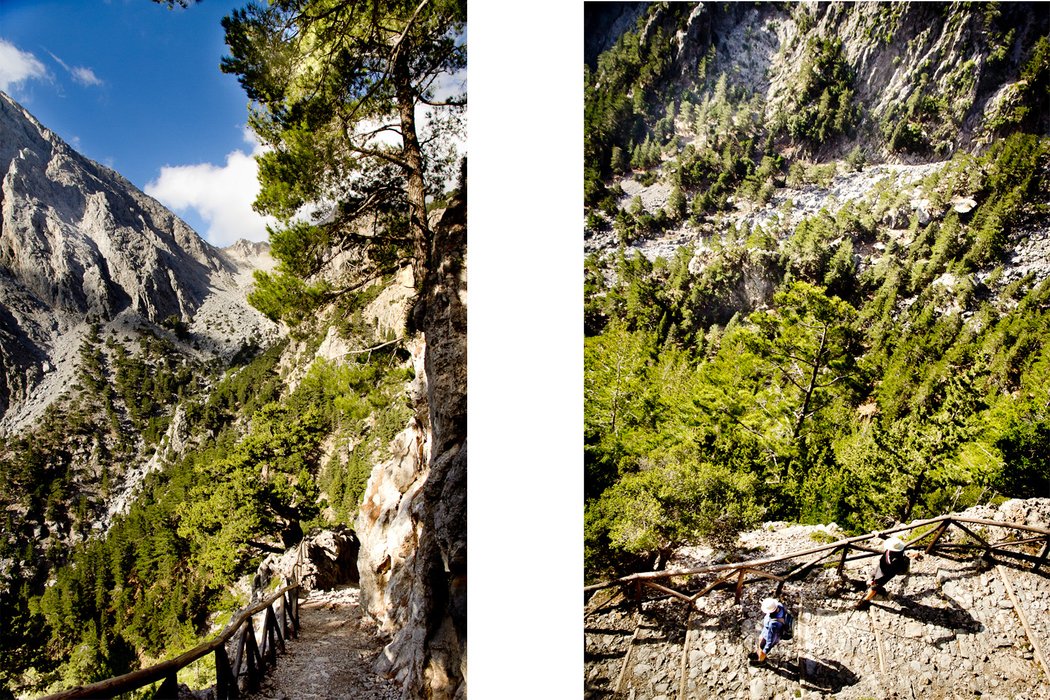 Xyloskalo means in Greek wooden stair and it refers to the simple staircase that zigzags its way down. The first 3 km are a vertiginous descent into the dark green of cypress and pine trees. The limestone peaks of Lefka Ori (White Mountains in Greek) are creating an imposing scenery while the air was filled by the scent of wild herbs and flowers.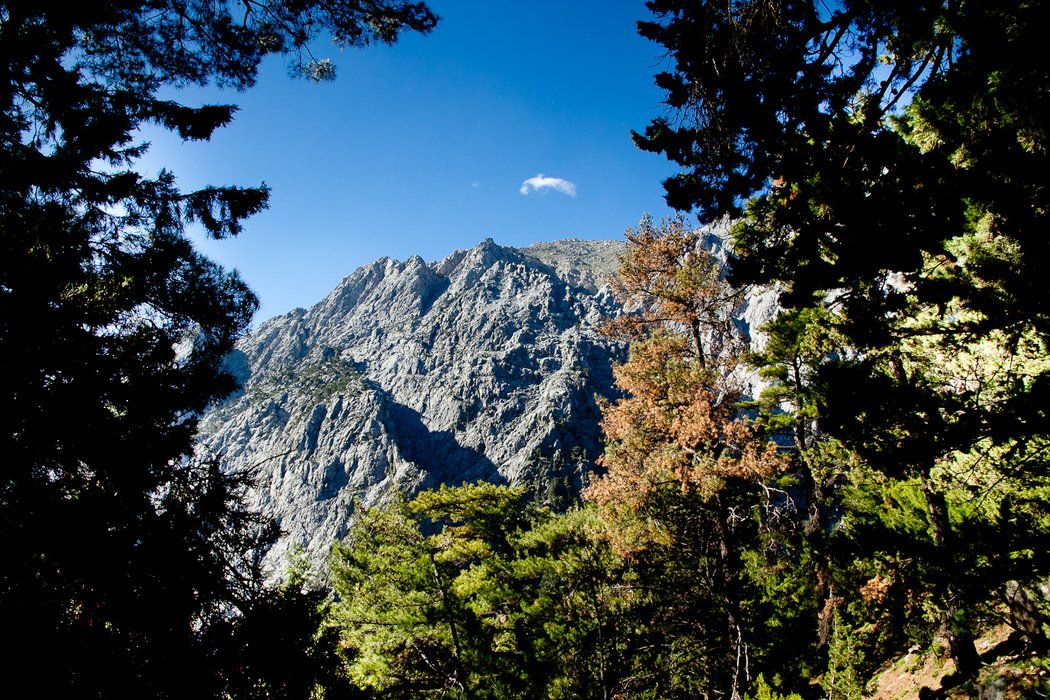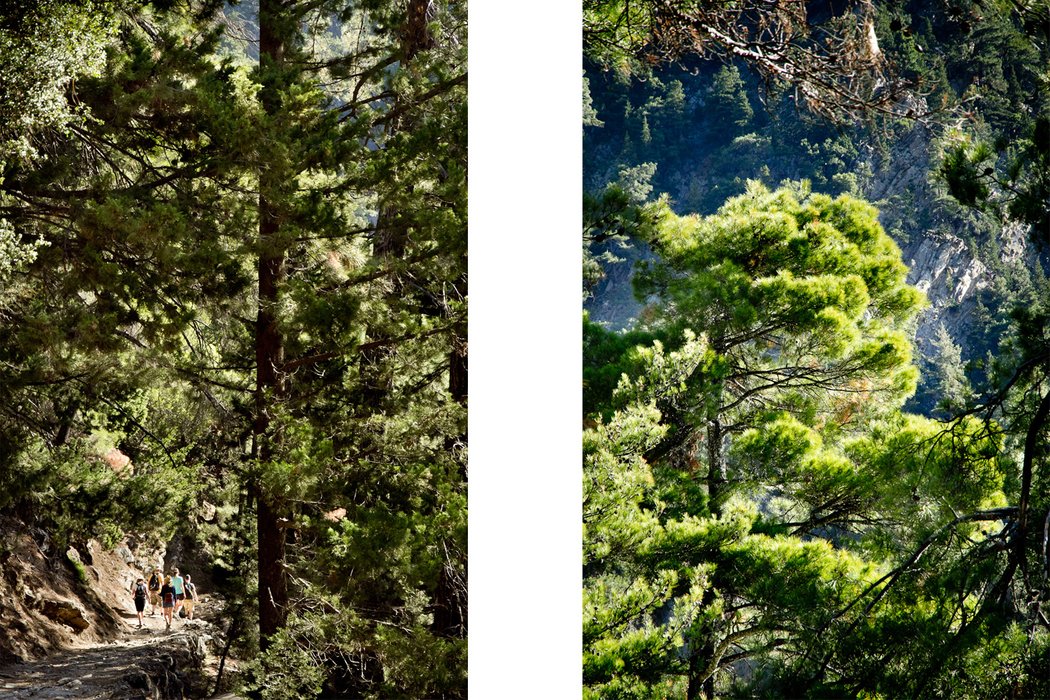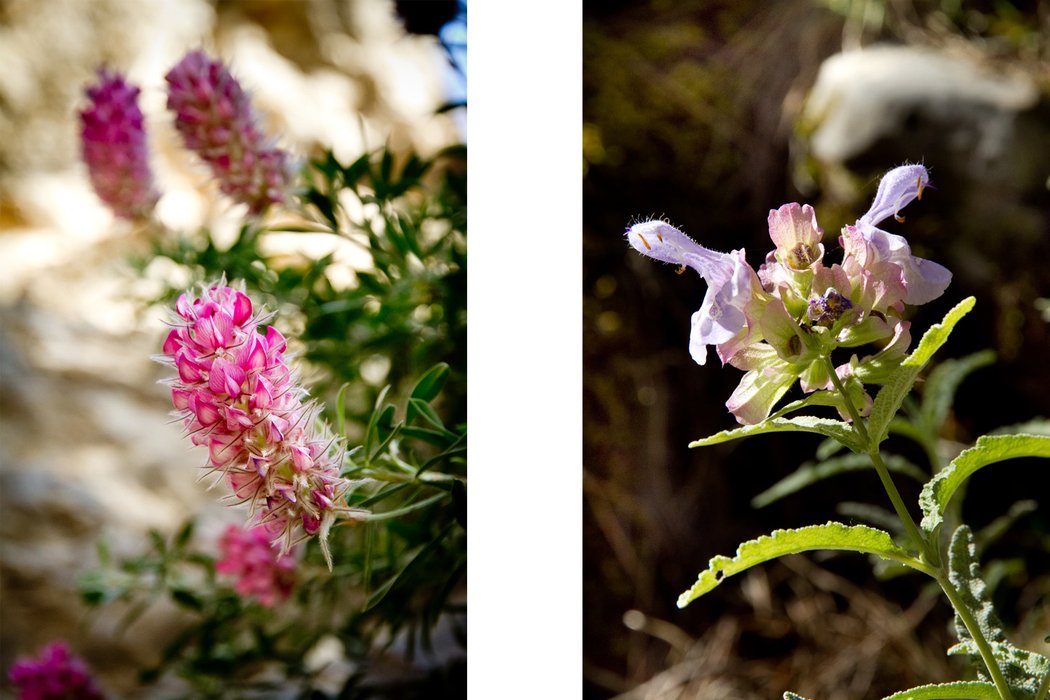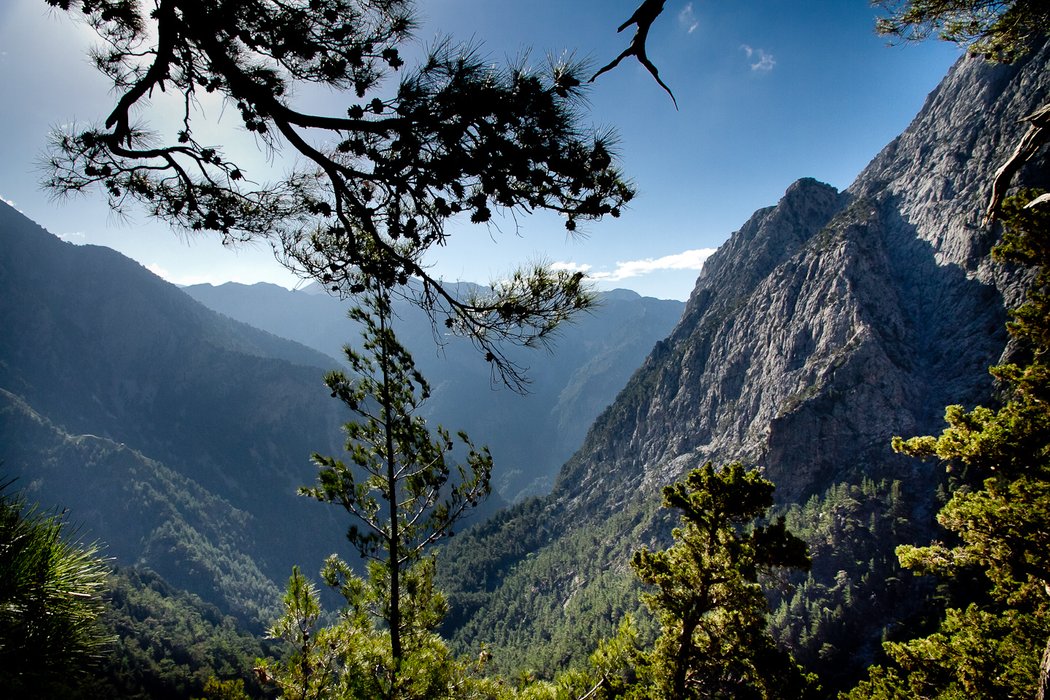 Along the way there is access to fresh water as well as foresters with donkeys that will assist you if you have an accident or for any reason you can't walk out. At the end of this first part of the hike I found myself to the rest area of Agios Nikolaos named after the little chapel of Saint Nicholas that lies on the spot.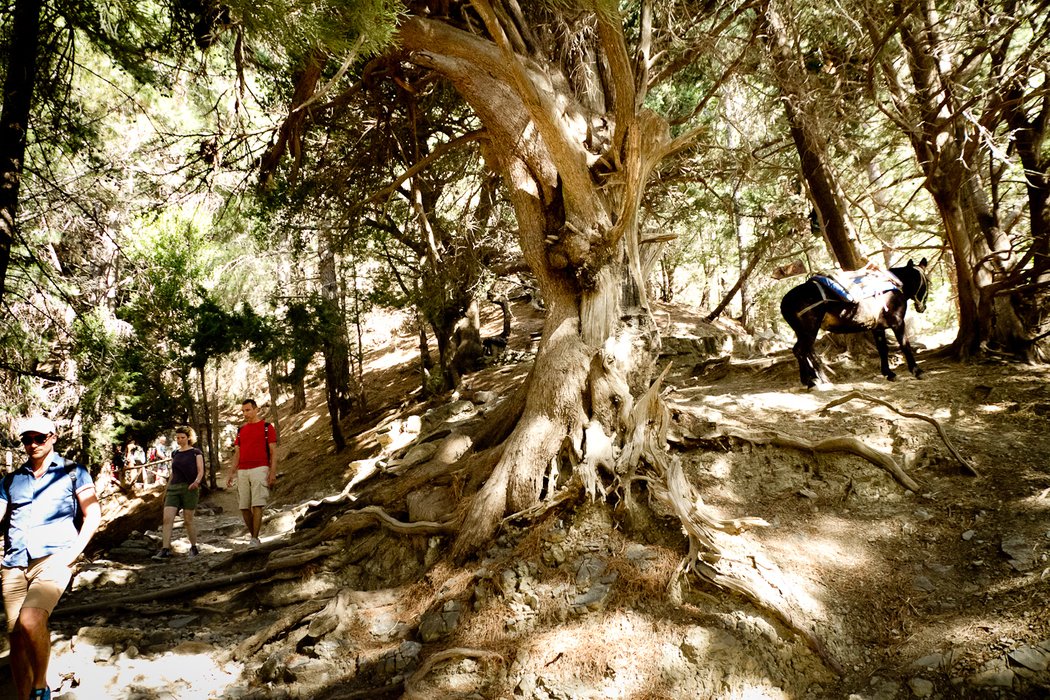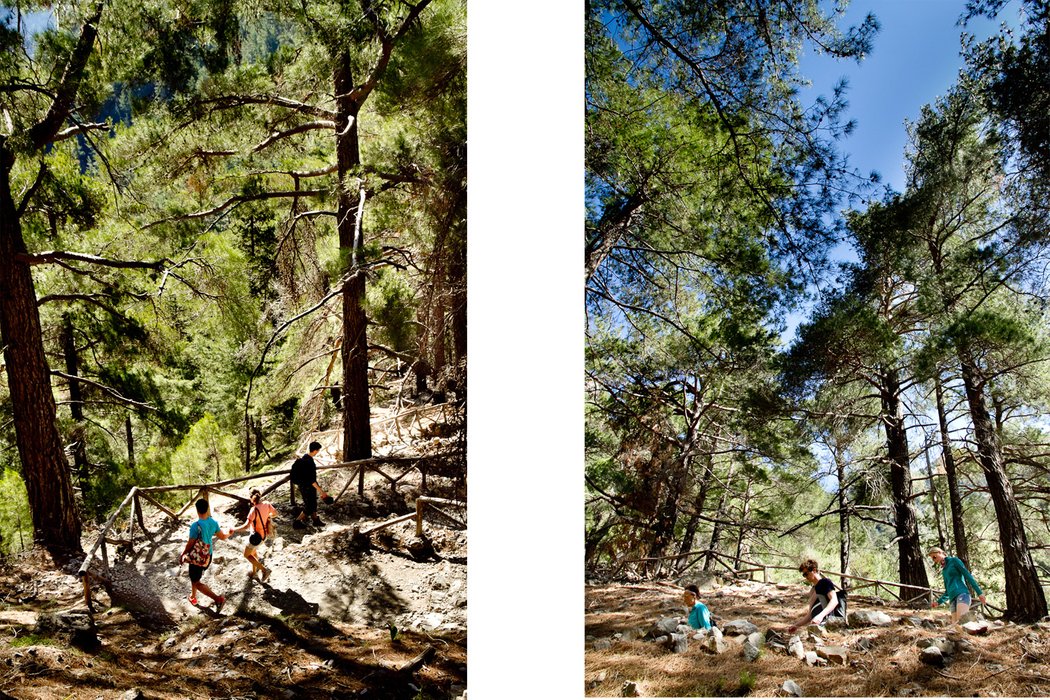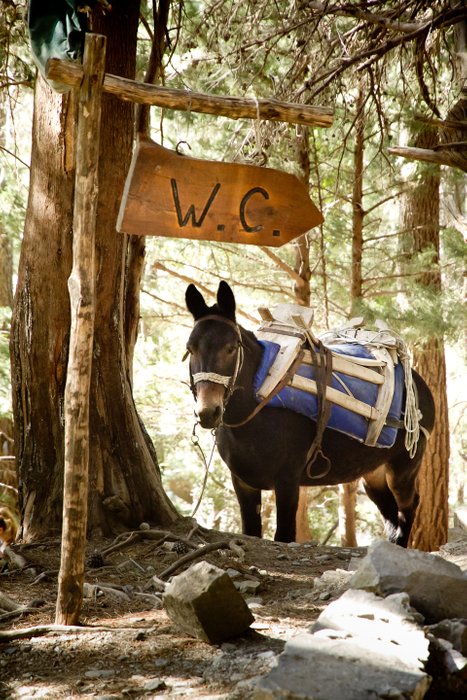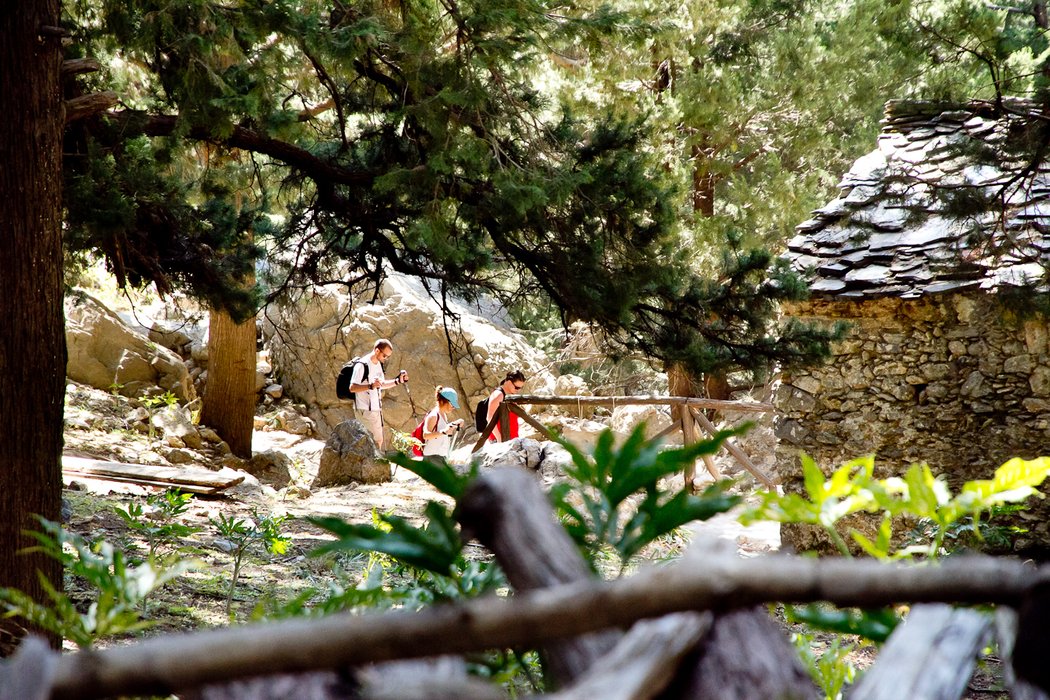 The second part is less steep, following the stream that runs down the gorge. This part is inaccessible during winter and spring, that's why the gorge is open for the public from May till October. At some points the path goes in the stream but it also goes uphill and downhill. The whole time the thriving flora and the amazing mountains are a constant compensation over any sings of weariness.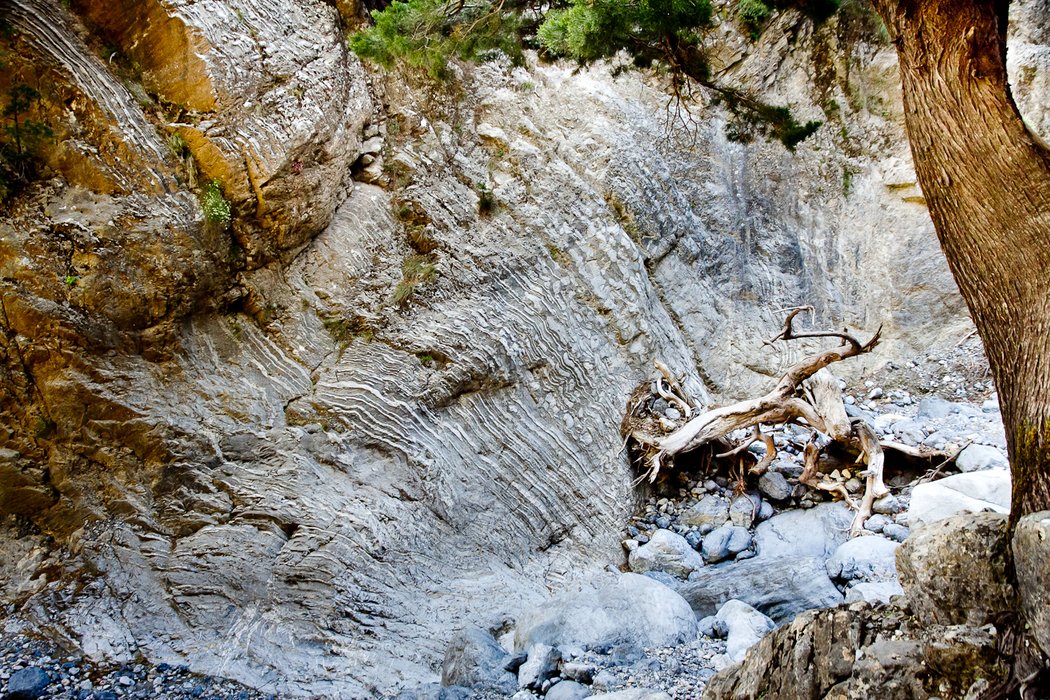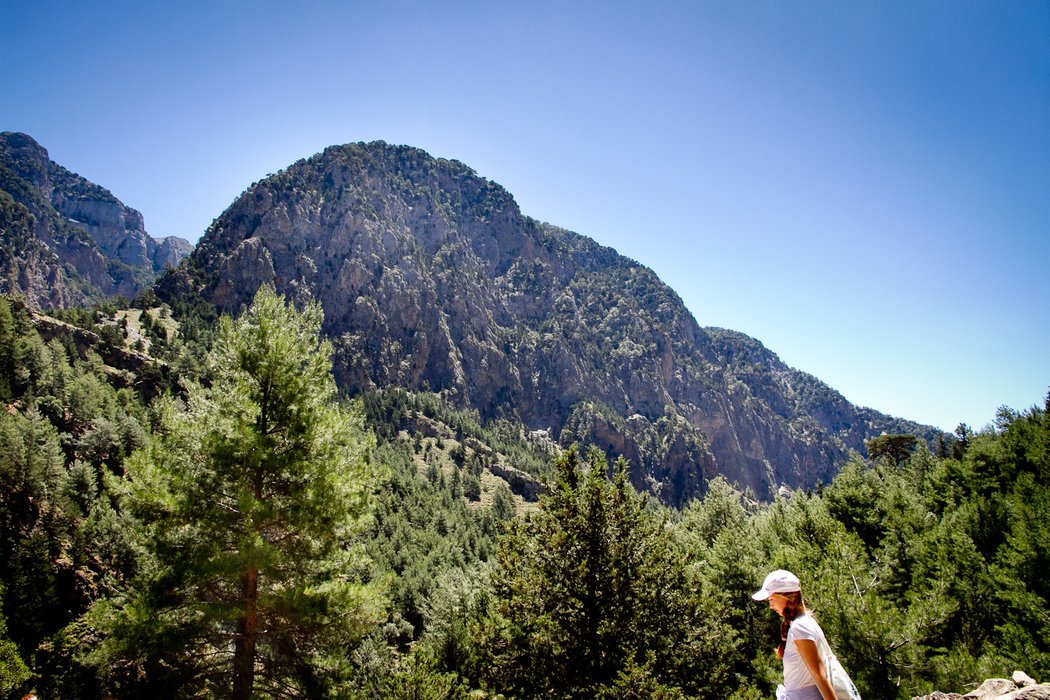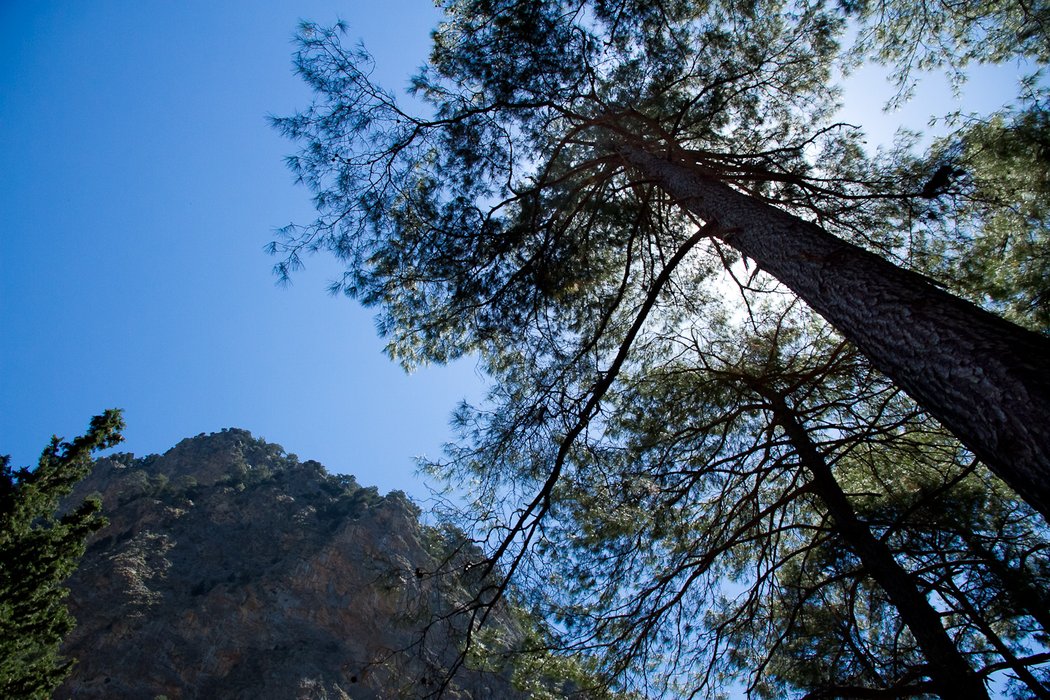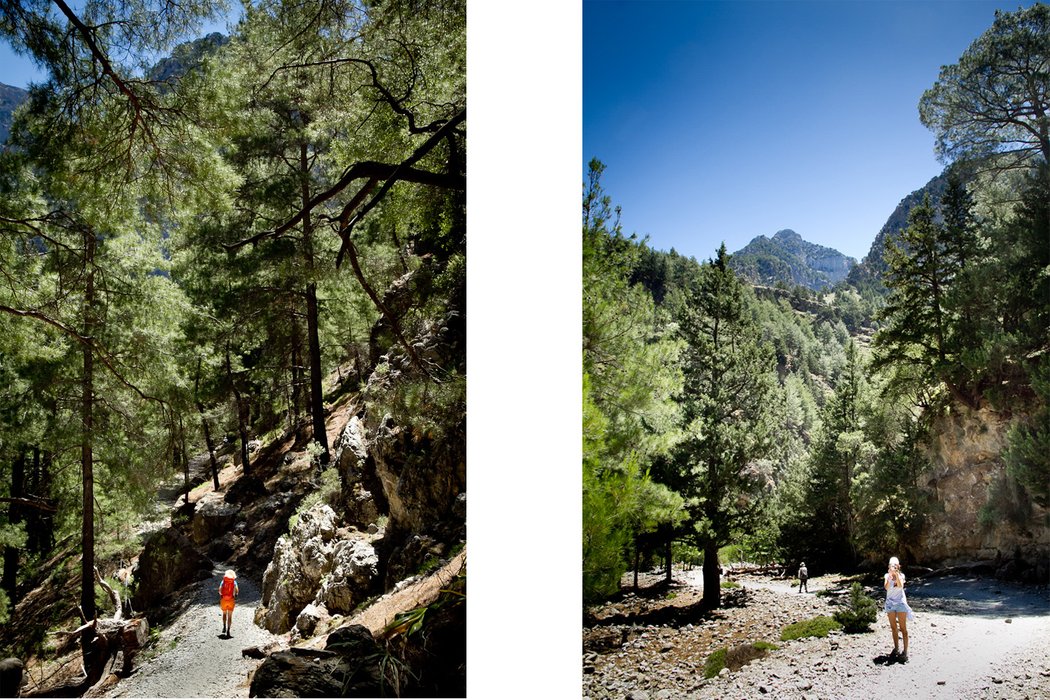 At the middle of the route there is an abandoned village. Kato chorio had 75 residents in 1900 but in 1962, that the area was declared National Park, there were only two families in the village, who left in 1966 after the state expropriated their land. Now it is a large rest area that most of the hikers choose for their pre-packed picnic. It was there that I had the pleasure of meeting the Cretan wild goats (Capra aegagrus) the largest wild animal on the mountains of Crete that has been listed as vulnerable since 1996. The ones that I met were very familiar with the presence of people so not so wild any more :)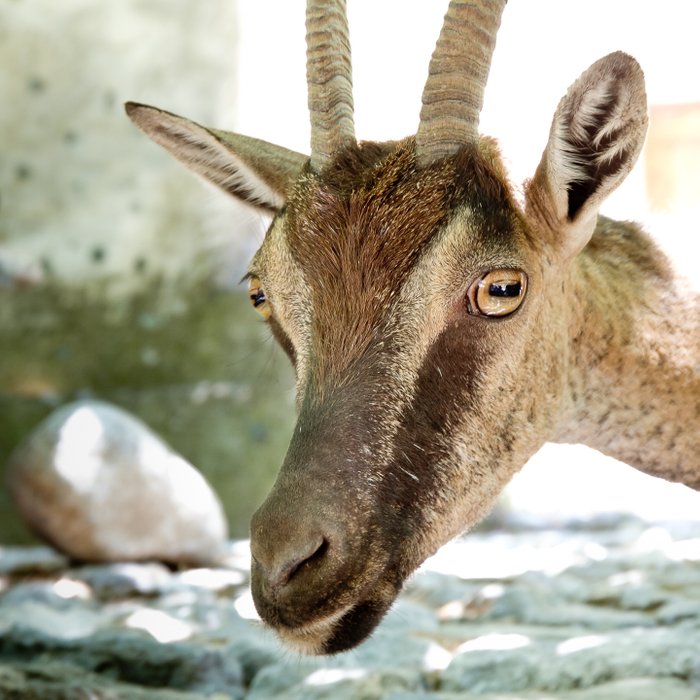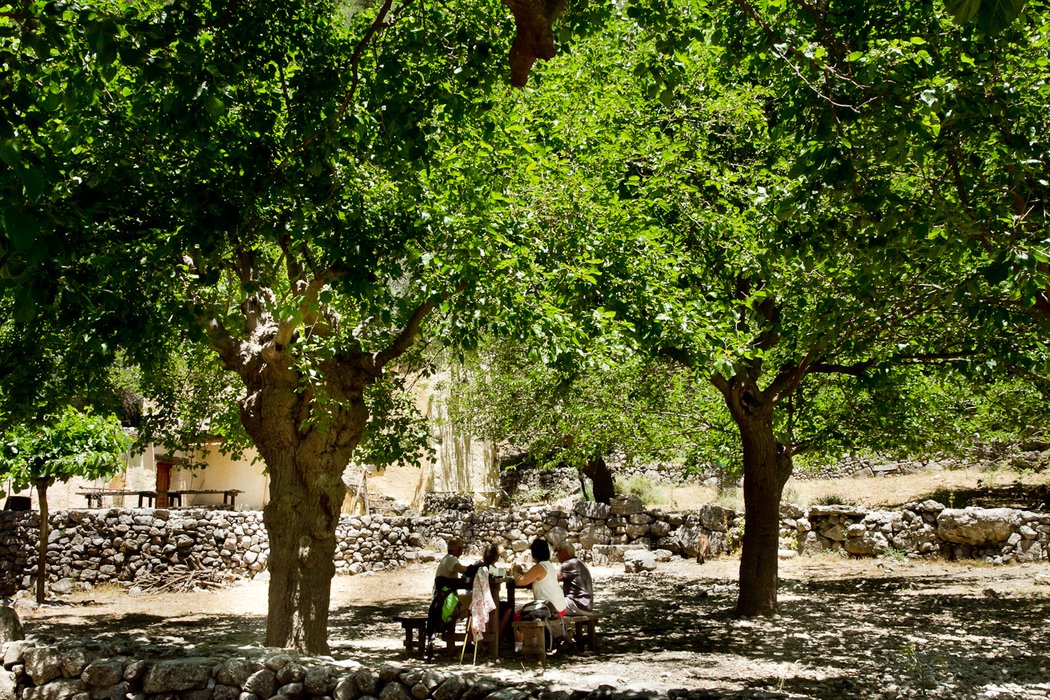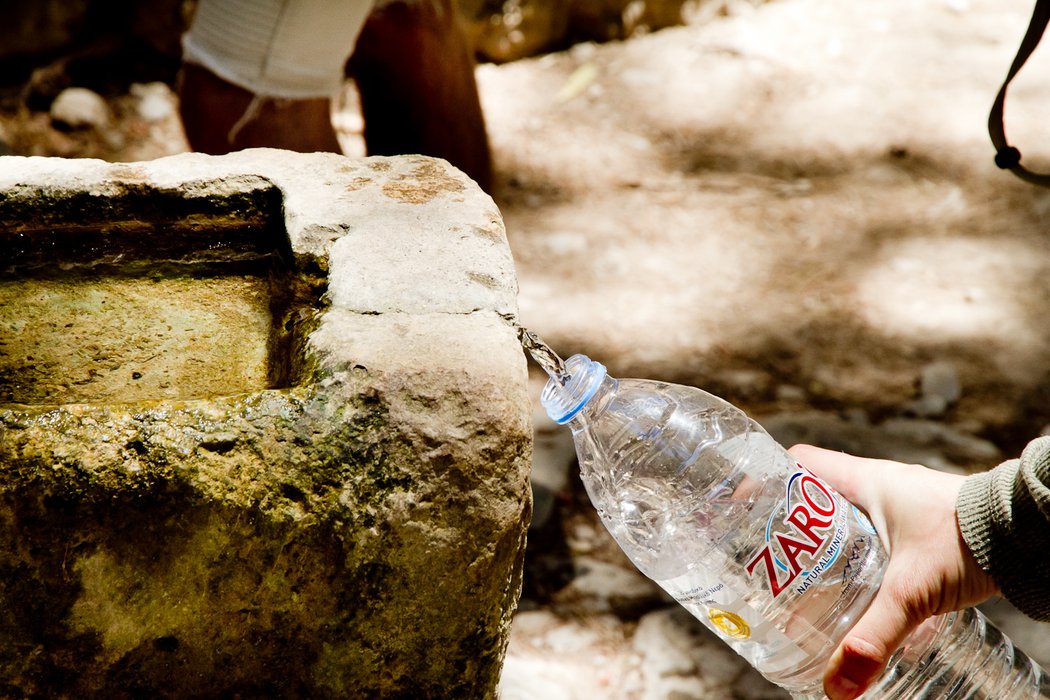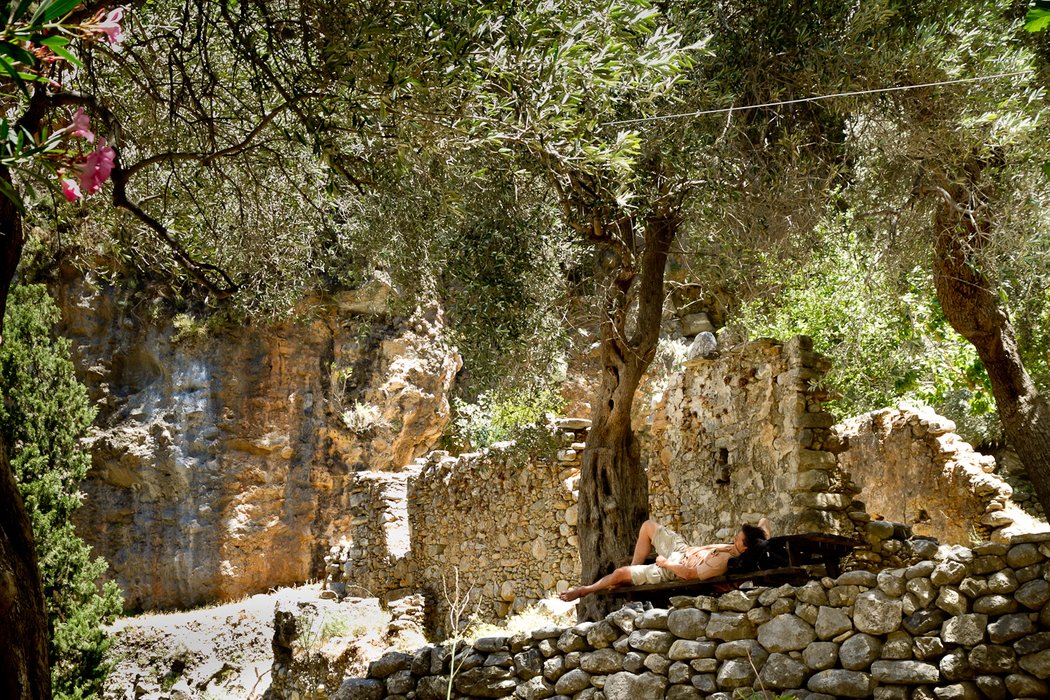 After getting some rest and a nice lunch break I was ready for the second half of the hike. It was around 13.30 and as much I enjoyed myself, I had to speed up a little bit.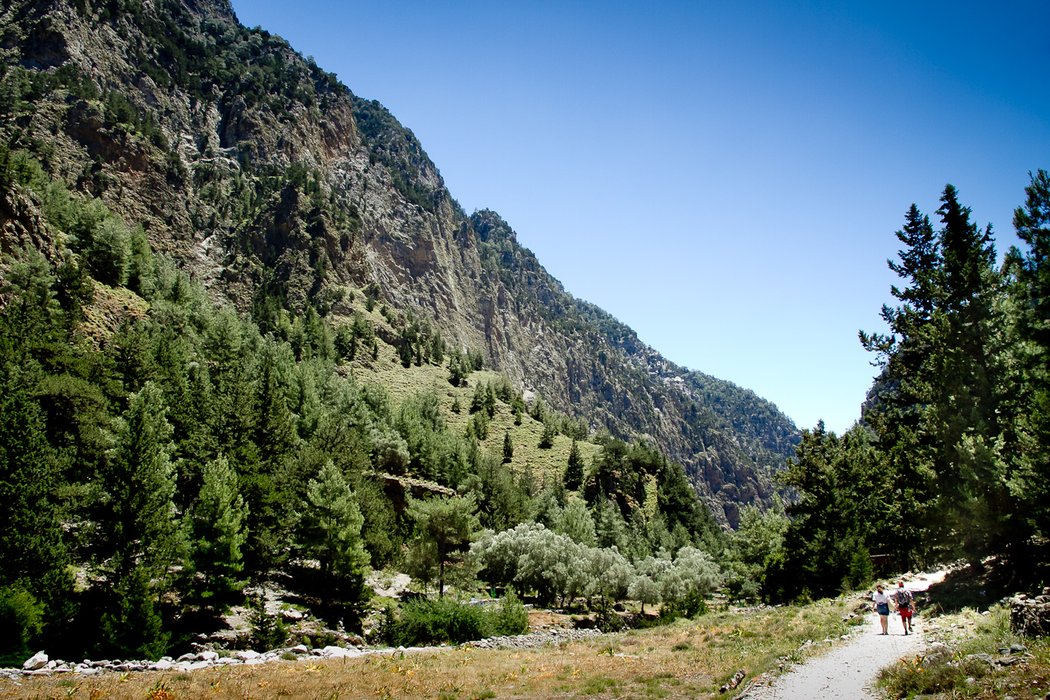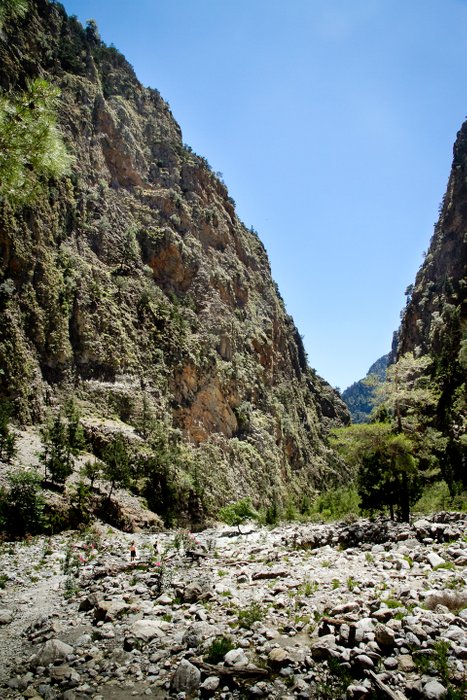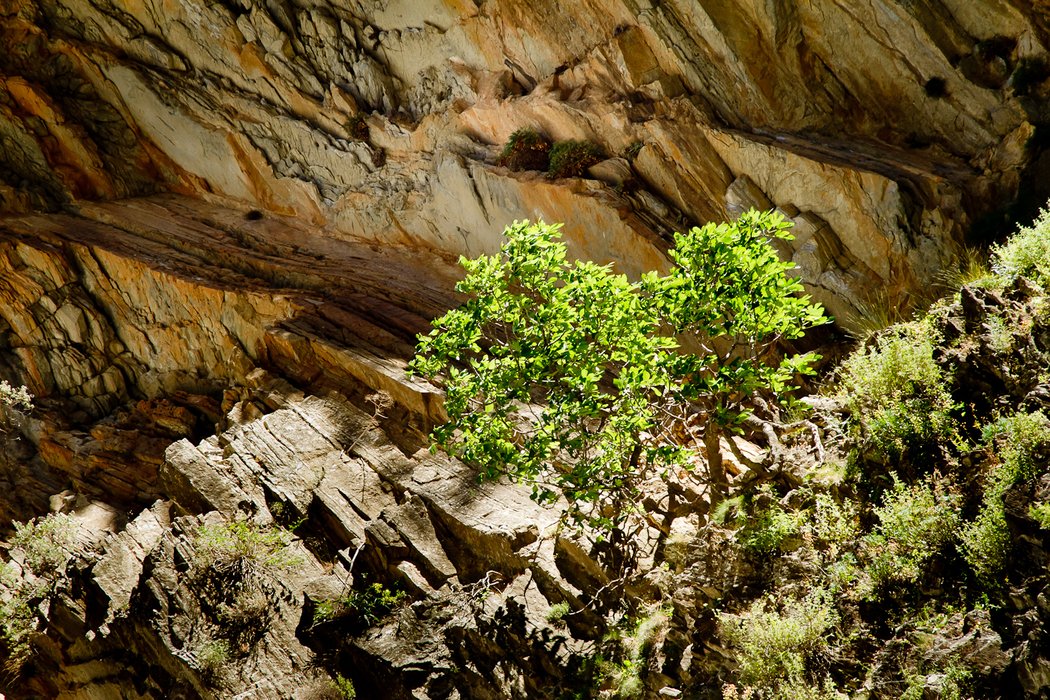 No matter how many pictures I had seen or how many descriptions I had read nothing could have prepared me for the sublime scenery of those last kilometres. I was looking my fellow hikers as tiny specks in a monumental landscape. I saw fossils on the rock surfaces and ravine walls almost vertical and hundreds of meters tall. I saw the illustration of thousands of years of geological history on those walls in the form of colourful wavy lines. I really don't think that I can find the words to fully express what I saw.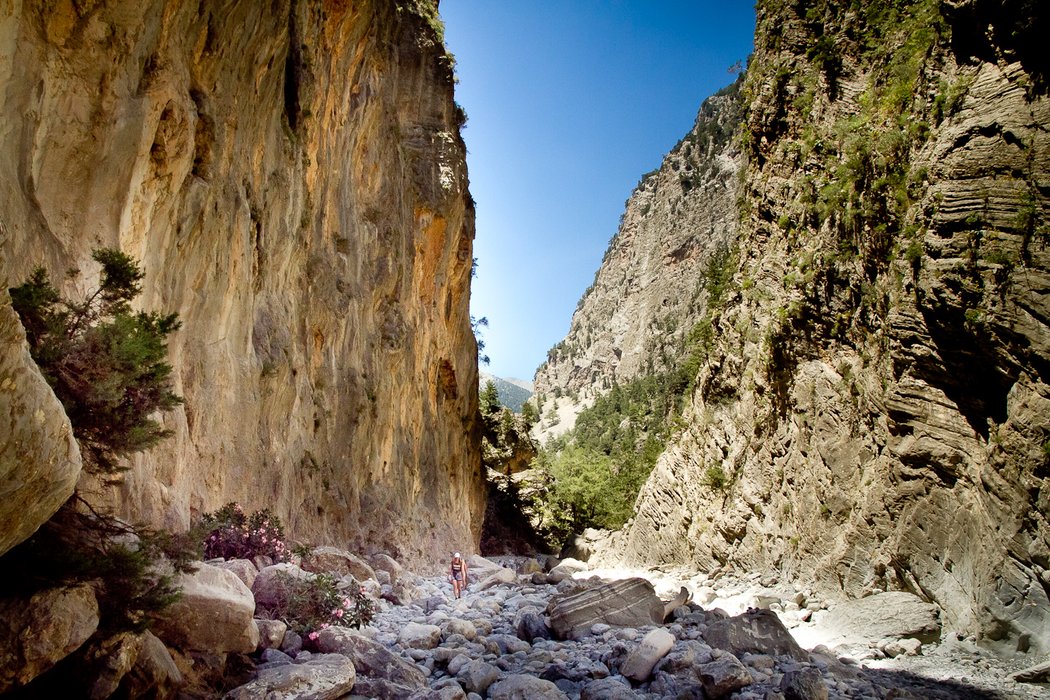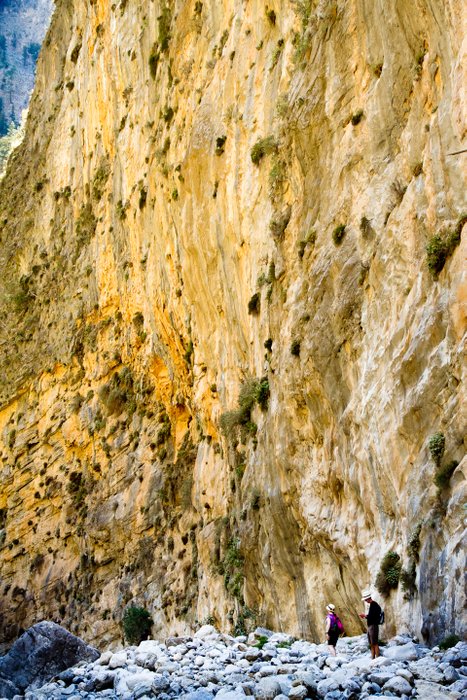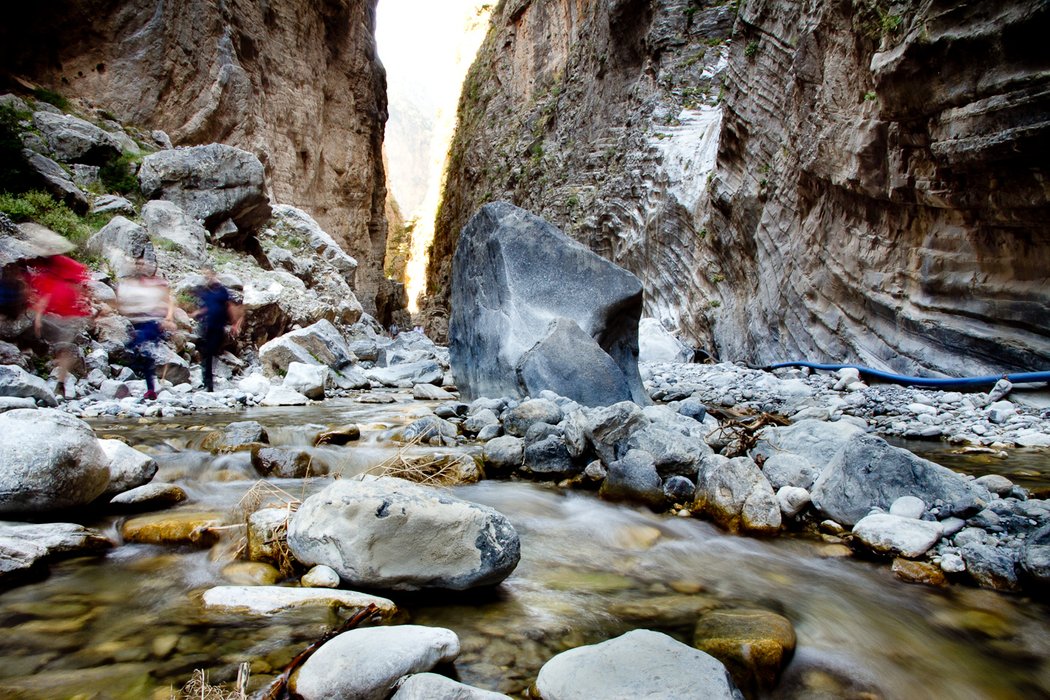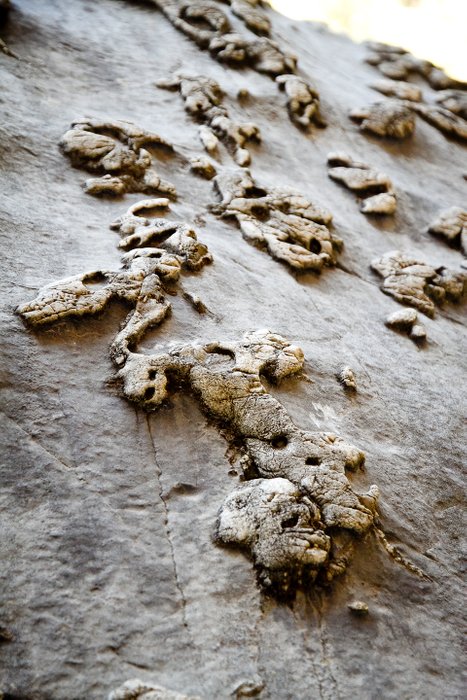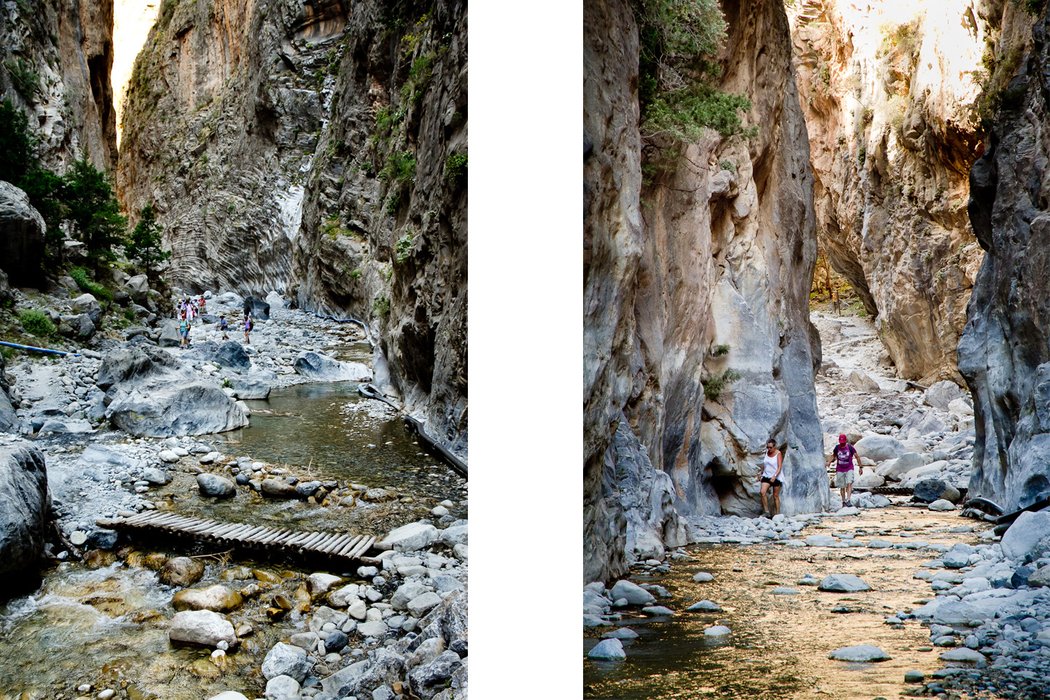 I left Samaria awed by the magnificence and overwhelmed by the beauty of this path. Now I know why thousands of people pass this gorge every day. If you ever come to Crete and you are into hiking this is a definitely must do!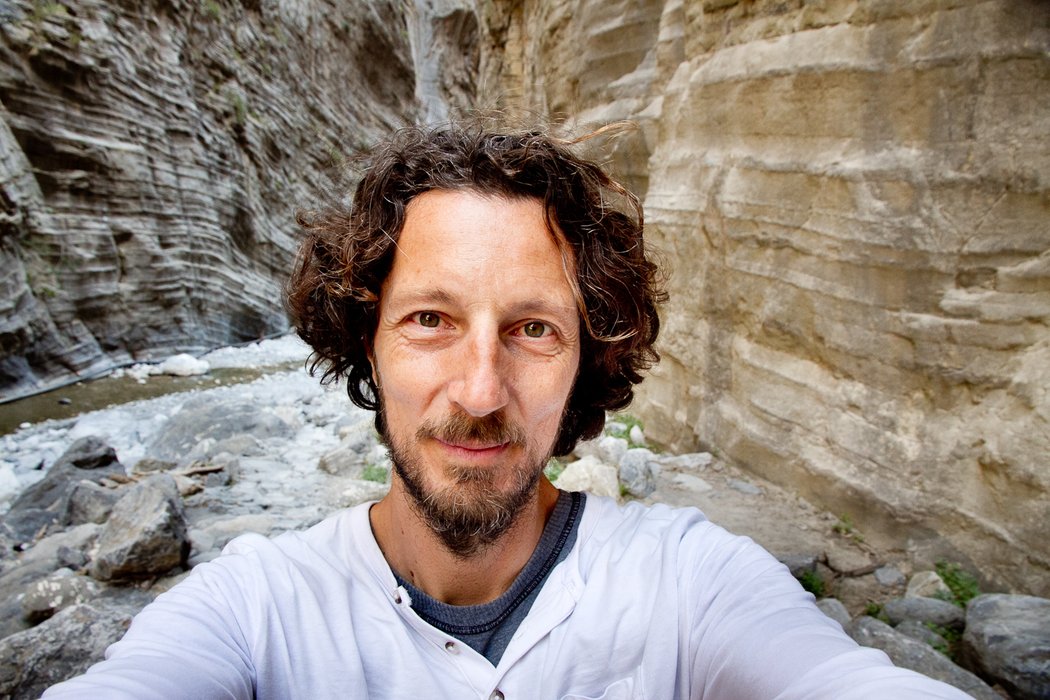 All the pictures were taken by me with my Canon EOS 7D and a Canon EF-S 15-85mm lens attached.

Thank you for reading!

Commenting, upvoting and resteeming are highly appreciated!