This post is about how a bunch of people found ourselves on the top of Kapsas mountain in Crete, during August's full moon! The altitude is 900m (2.953 ft) and the reason is this isolated St. John's little church!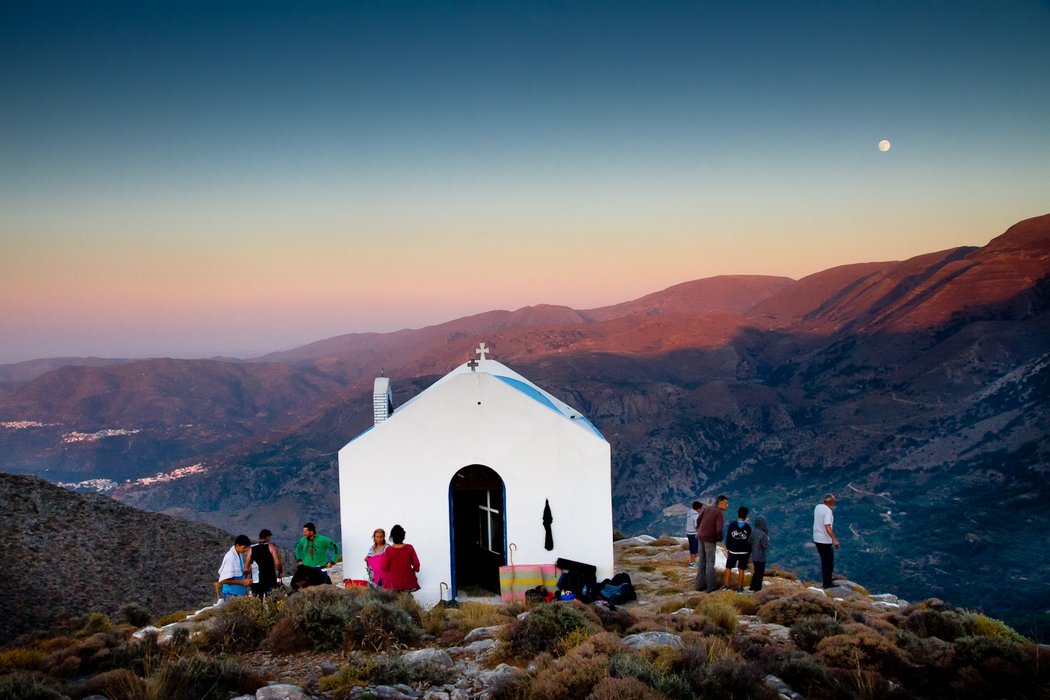 The following morning a priest was going to come (hiking!) to perform a service and since this happens only once a year it is an excellent excuse for a little celebration!
So as the tradition demands, the people of Lastros (the nearby village) are spending the night on the mountain waiting for the priest! This involves food, music and raki (locally brewed spirit), under the stars!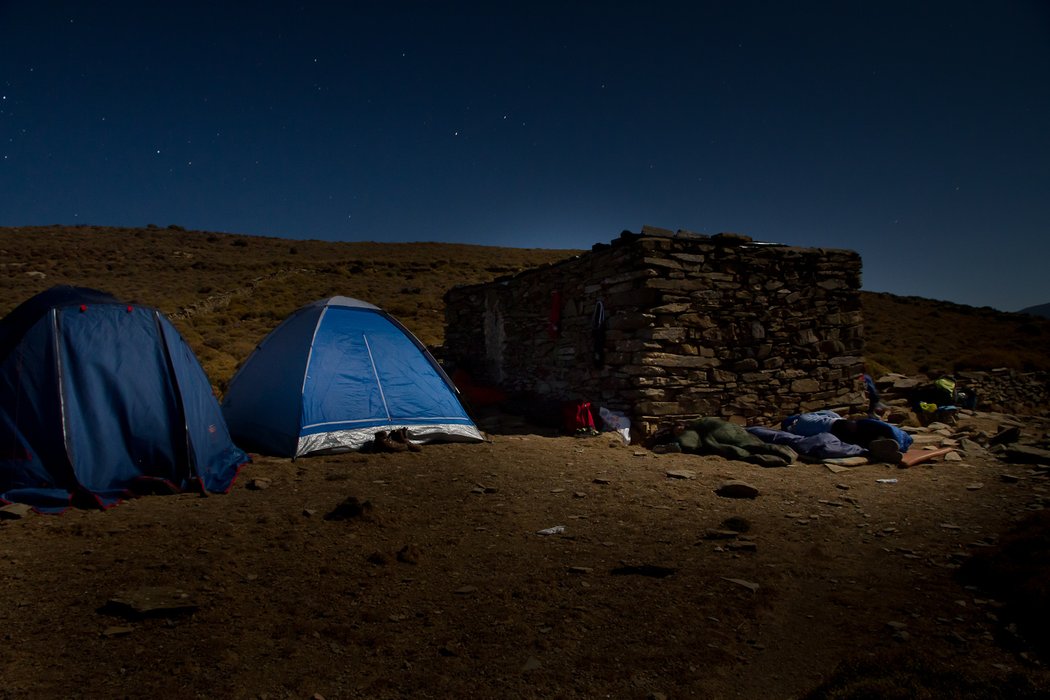 The night was so bright that when everyone fell asleep I couldn't resist to take some more shots of the magically peaceful scenery! The lights far away are from the city of Agios Nikolaos.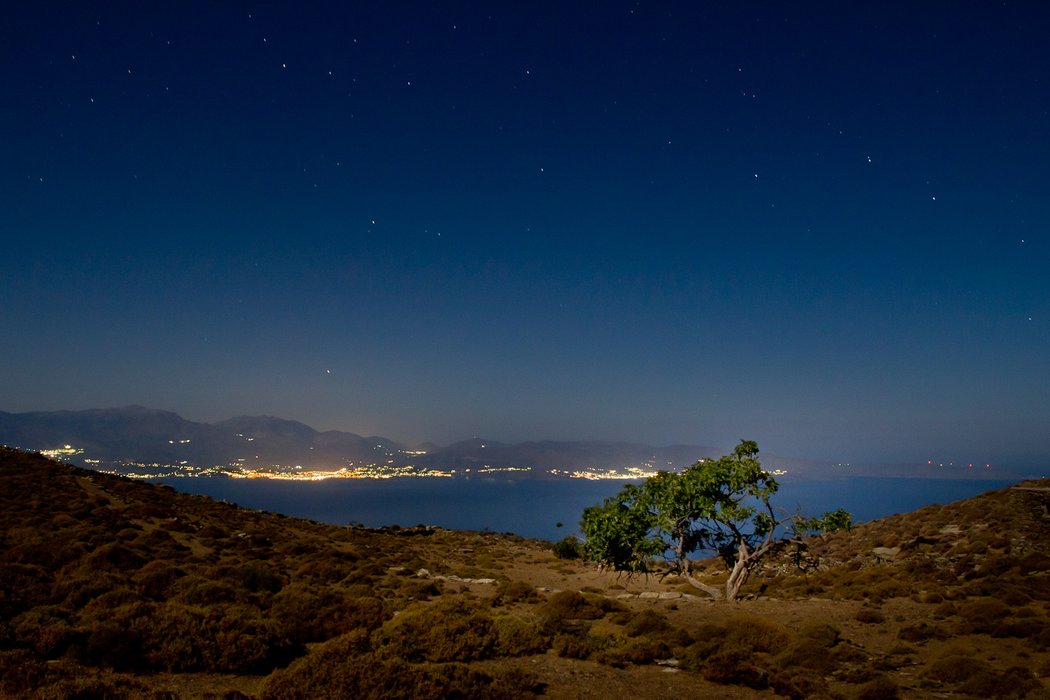 The church is on a plateau that used to be cultivated with vineyards and fruit trees. The villagers had built small houses and they produced excellent wine. Not any more.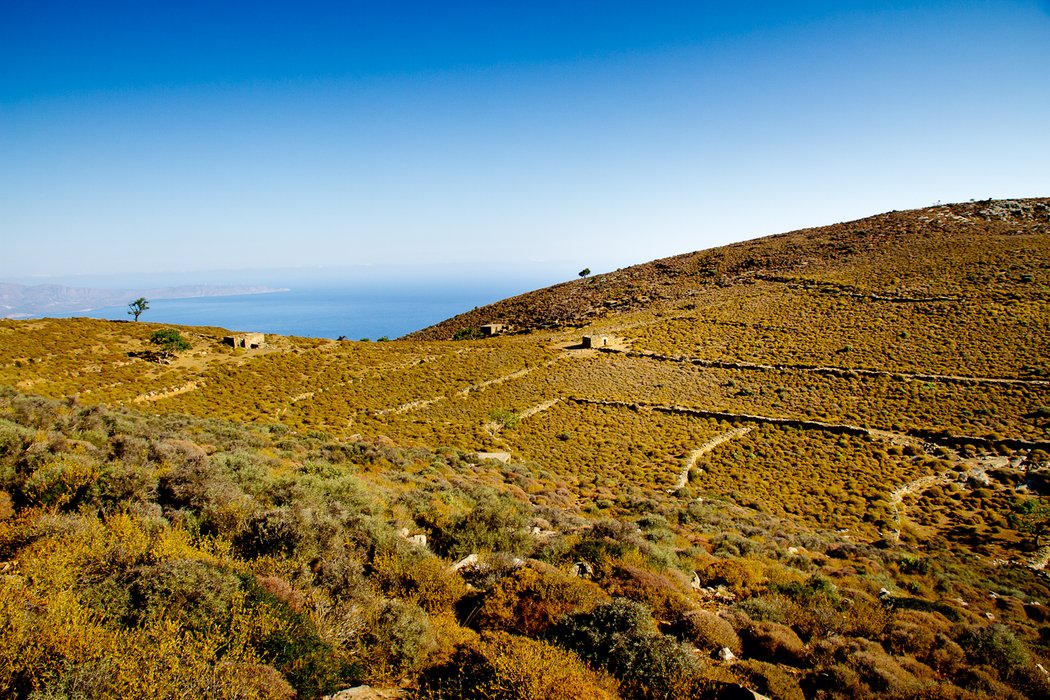 Everything is abandoned, the vineyards are gone and only a few trees are still standing, brutally eaten by the goats that occupy the place now.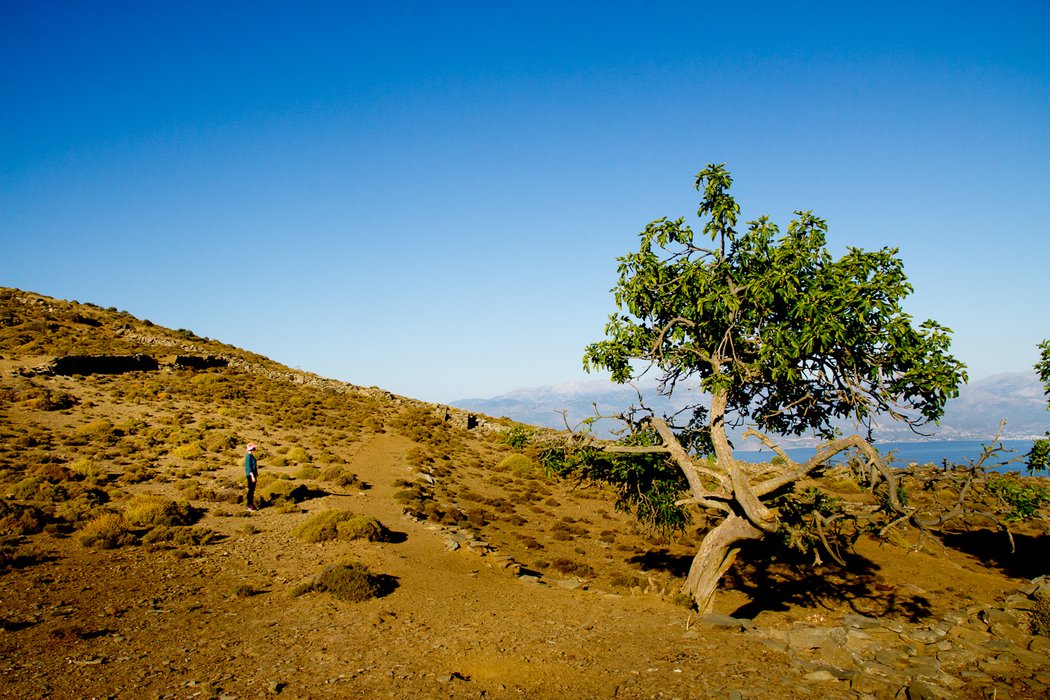 In front fragments of a long gone past. At the background the future.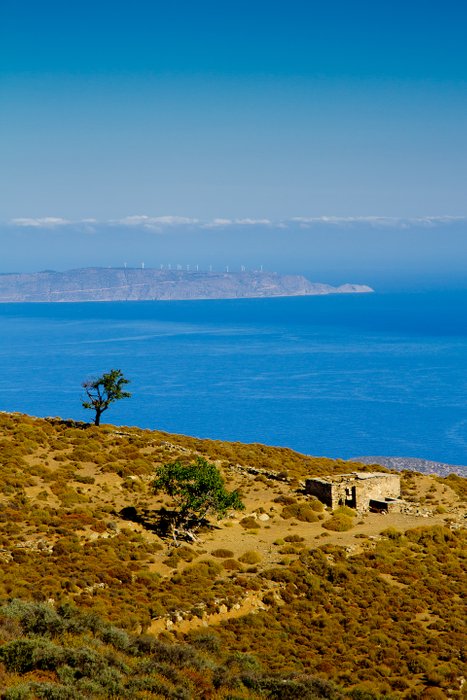 Shortly after the sunrise the priest and more people from the village arrived for a short service that concluded with traditional sweet bread and some more raki!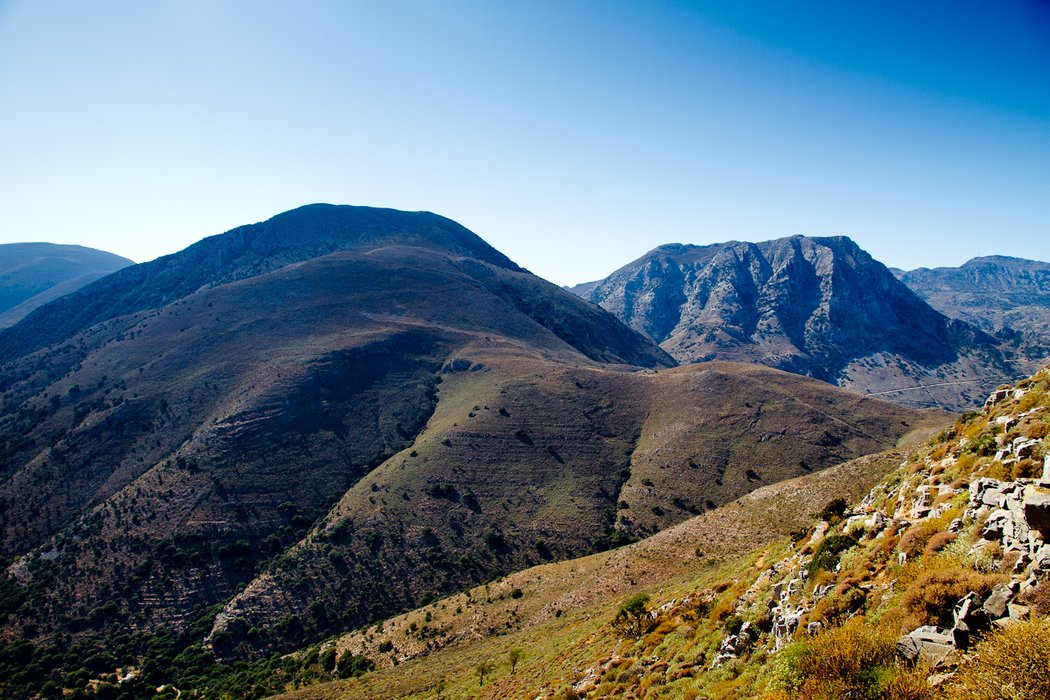 At the descent I was thinking about the unfortunate fate of the plateau and the breathtaking beauty of the mountains!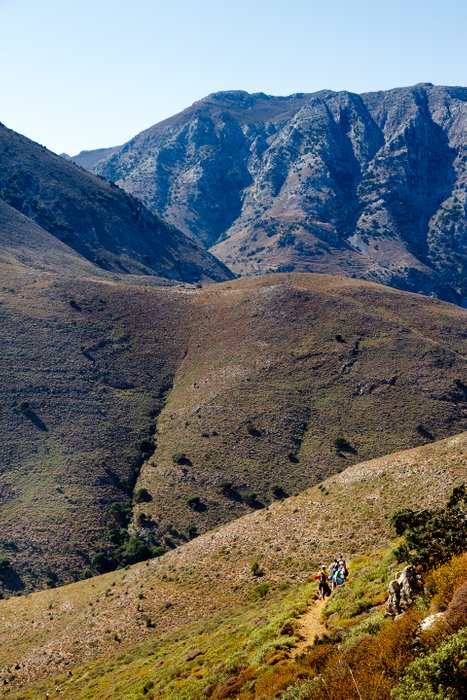 In less than an hour we approached Lastros, the most beautiful village of the world!
Or am I just saying that because it is my home village?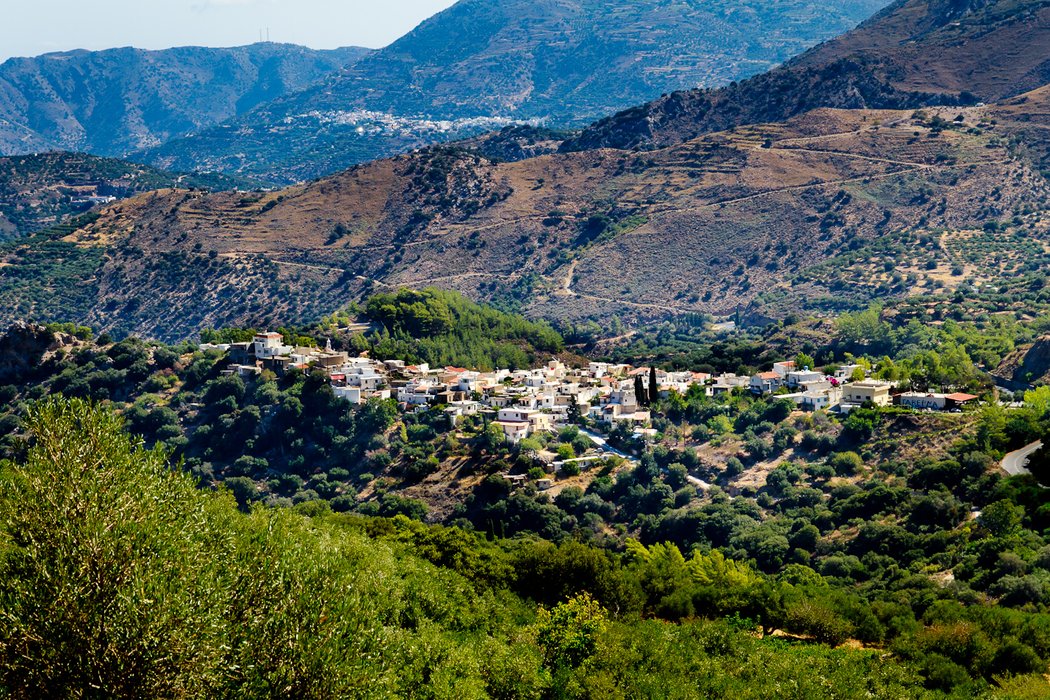 All the pictures were taken by me with my Canon EOS 7D and a Canon EF-S 15-85mm lens attached.
Thank you for reading!
Commenting, upvoting and resteeming are highly appreciated!