As I promised in my previous post I have for you a bunch of shots of a long walk through two of the most interesting (although in different ways) neighborhoods of Athens!
In case you you don't know it, Athens is the capital of Greece and was my home for more than 40 years, before I move to the island of Crete in search of a rural and more natural lifestyle.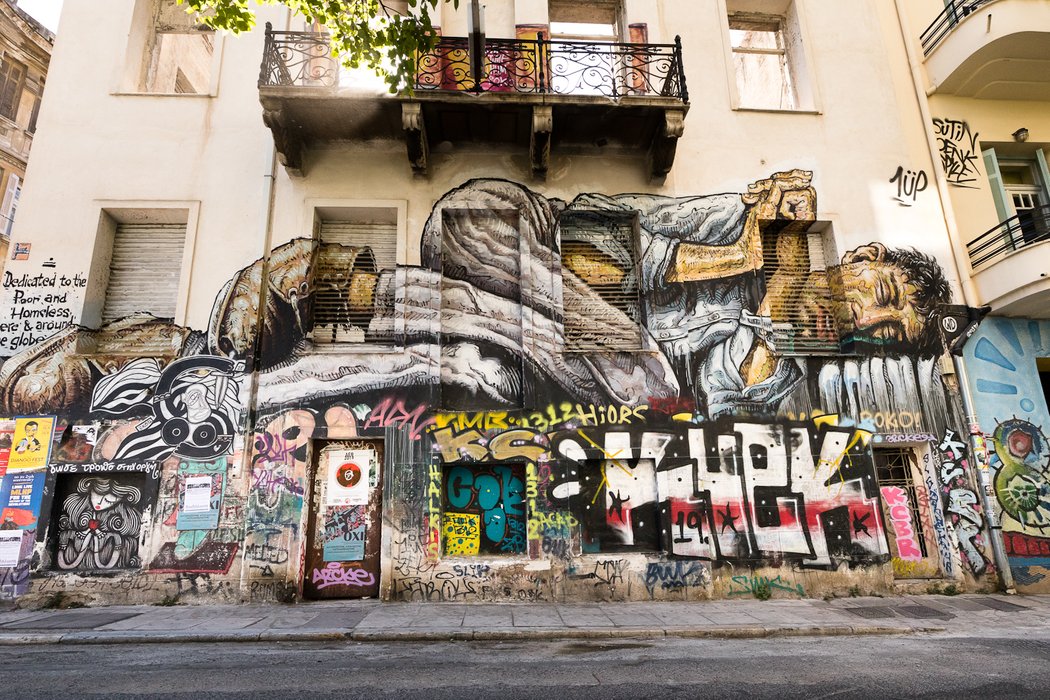 Since I have moved away, I visit my hometown once or twice a year and a lot of times I am impressed by how fast the city is changing in the months that passed since my last visit! Especially when I wander to neighborhoods that I don't visit every time that I am in town.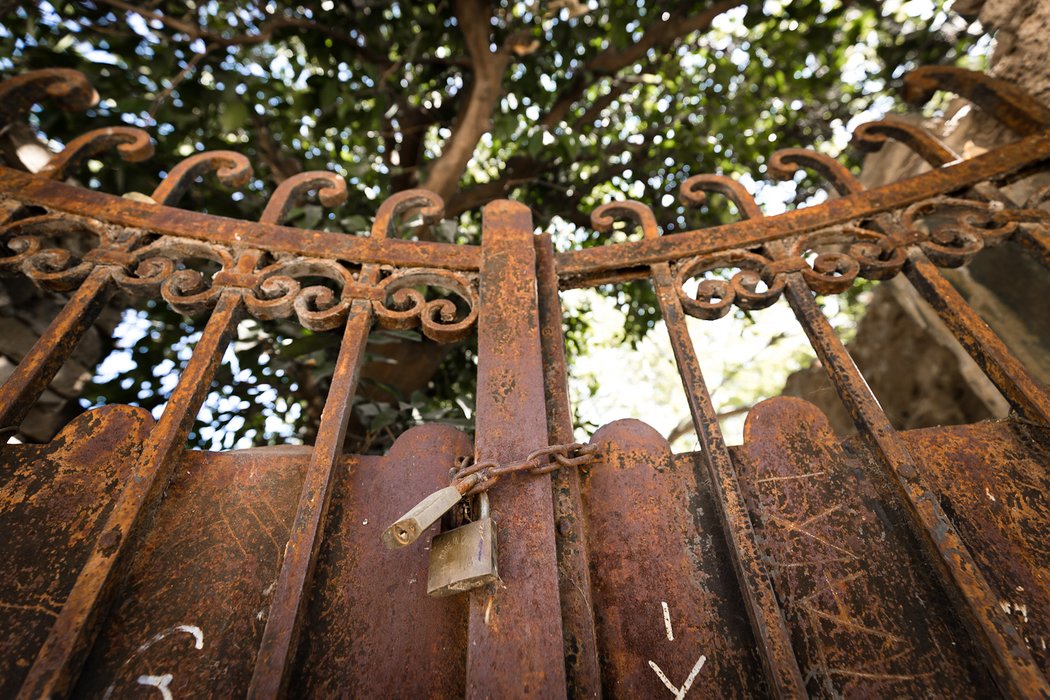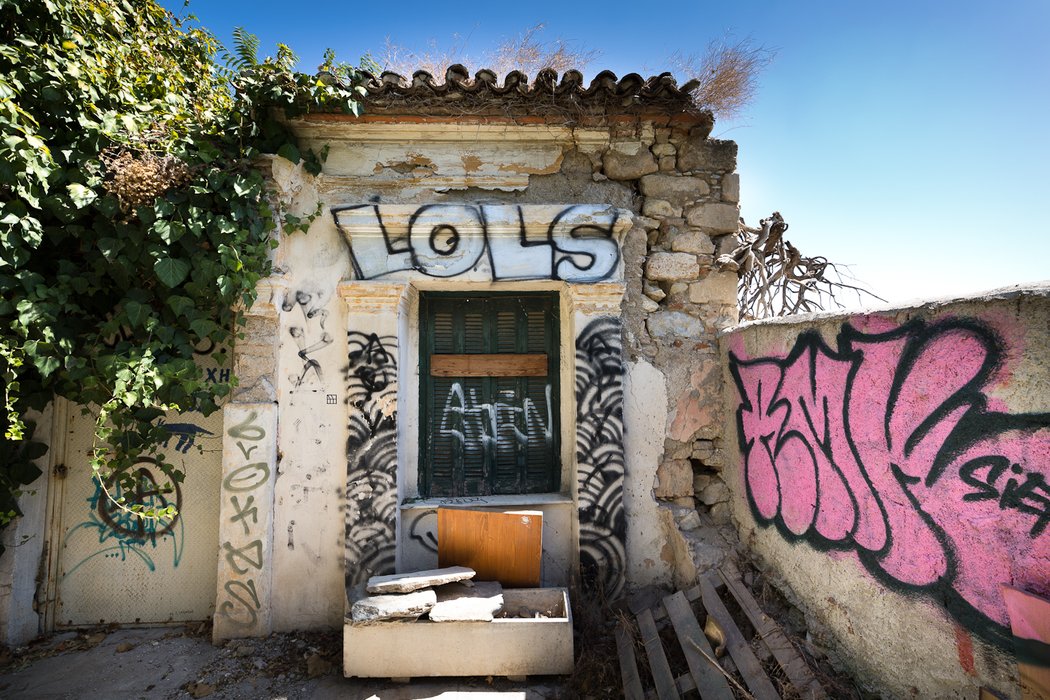 In this case I had a free day and a brand new wide angle lens that I wanted to test so I headed to the area around Acropolis. The oxymoron in this part of the city is that it is one of the most expensive districts to buy a property and at the same time it is full of abandoned or in desperate need for renovation, houses!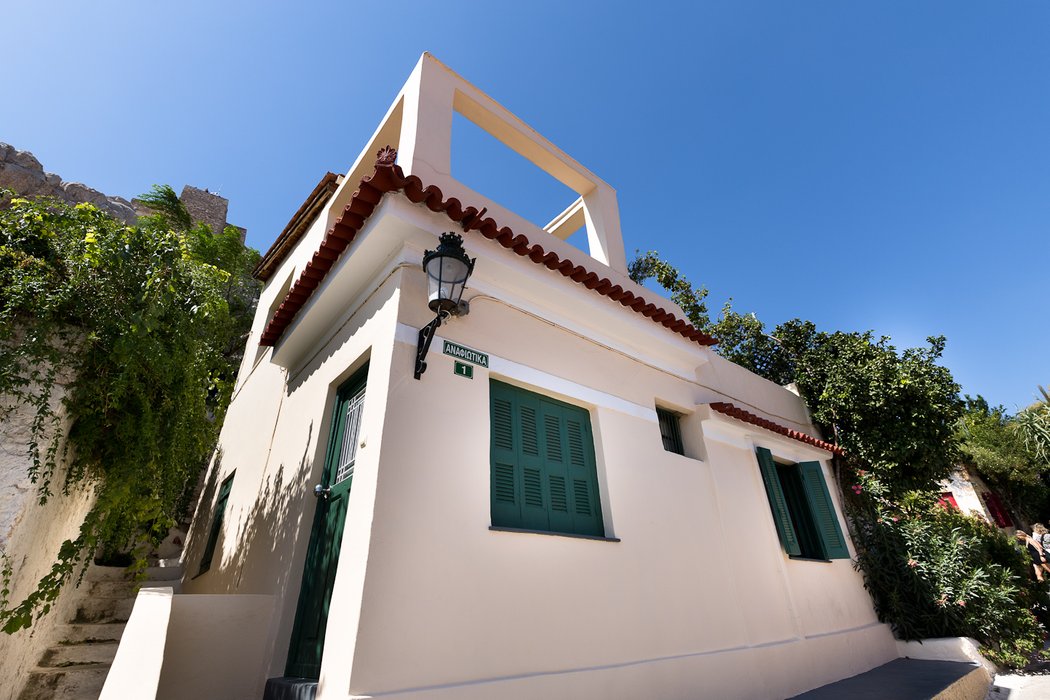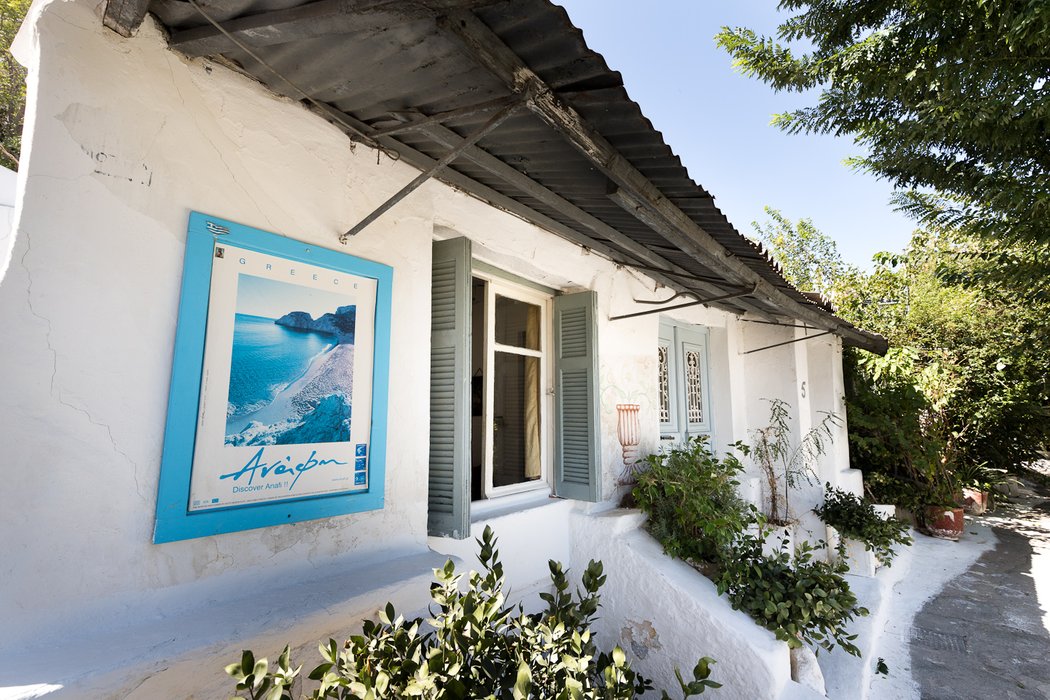 Anafiotika is a tiny neighborhood of 45 houses on the Acropolis hill, made by construction workers that king Otto (yes we used to have a king!) had called to Athens from the island of Anafi. Literally built at night, without a building permit, are now preservable buildings and a landmark of Athens for more than 150 years!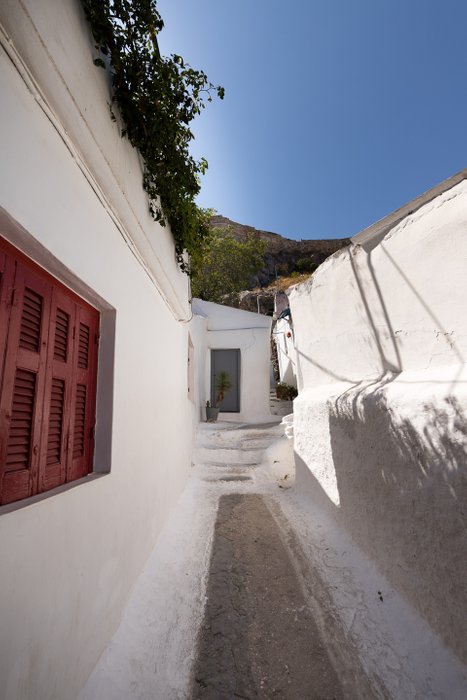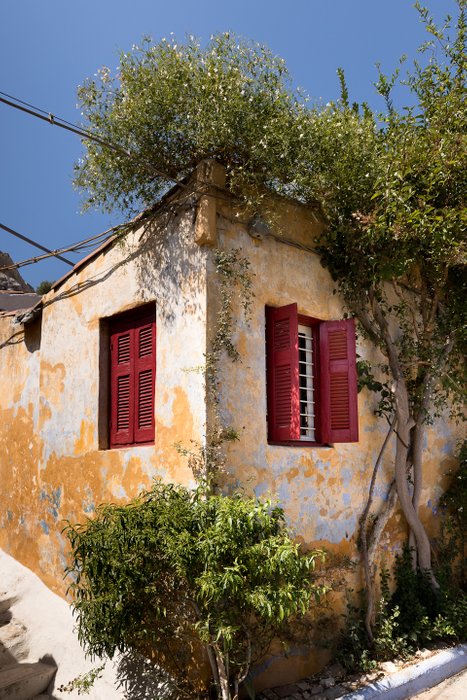 Walking through those narrow streets gives you the unique feeling that you are in a Greek island in the middle of a 5.000.000 people city! If you ever stop by you shouldn't miss it. Of course be prepared that you'll meet a lot of tourists since it is one of the most visited parts of Athens.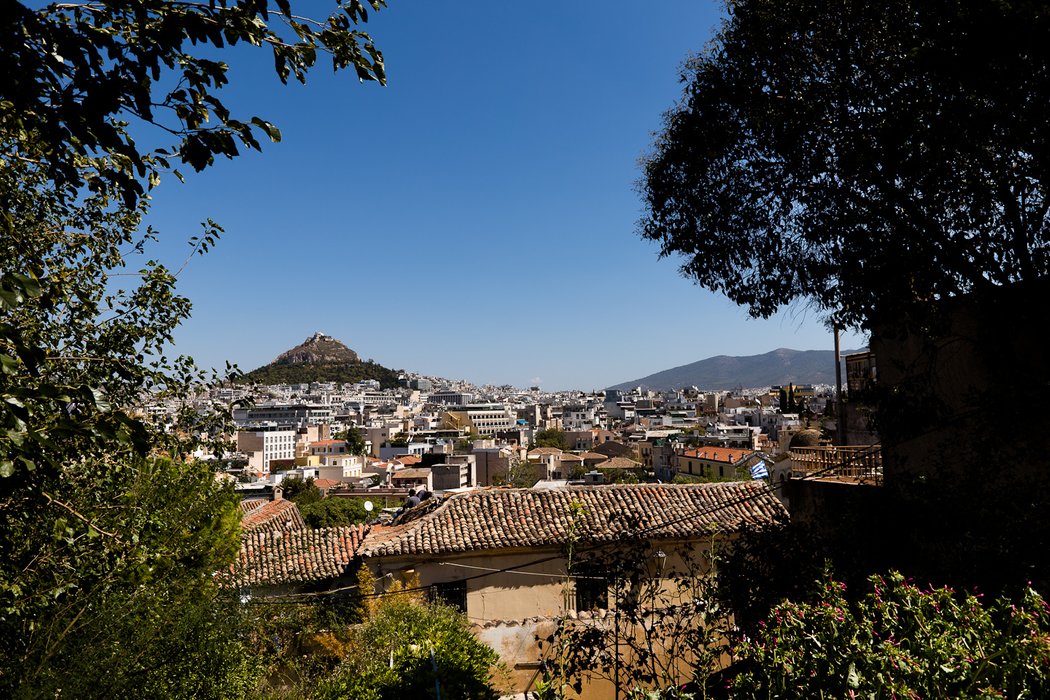 Descending to Plaka I was for one more time amazed by the extreme contrast of luxury renovated residences next to falling apart ones! I guess having a house there and not wanted to sell it, is something between a blessing and a curse. Very valuable on one hand and extremely difficult and costly to make good use of it, on the other.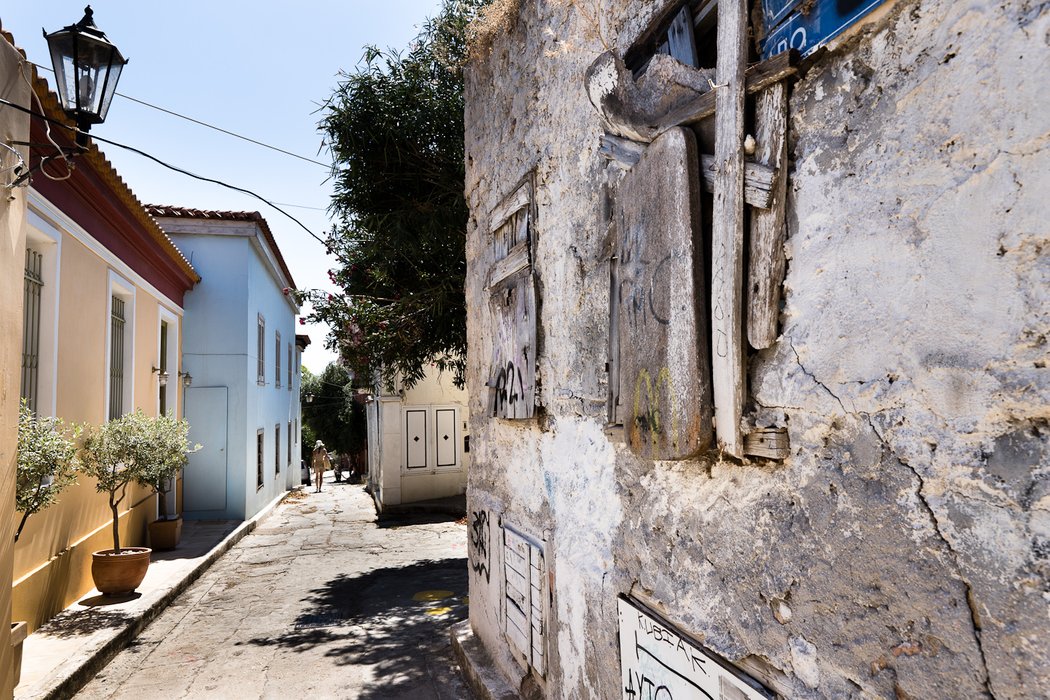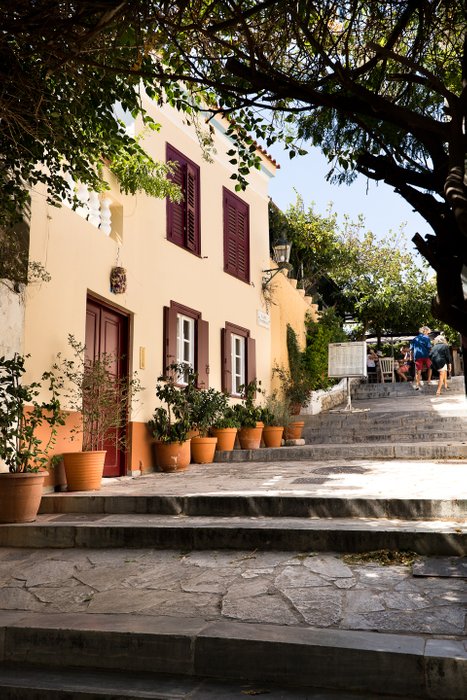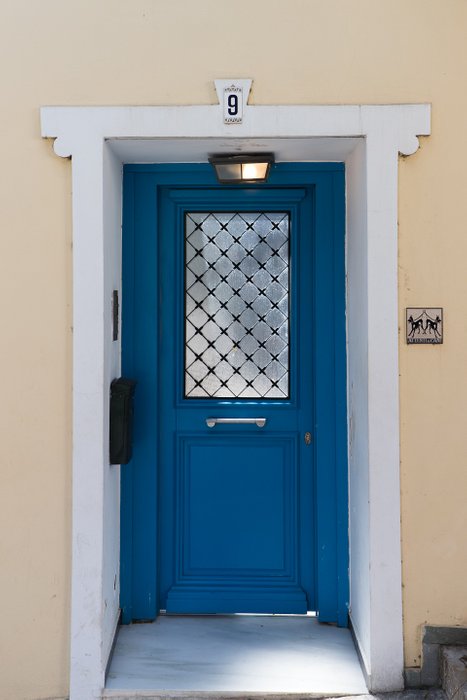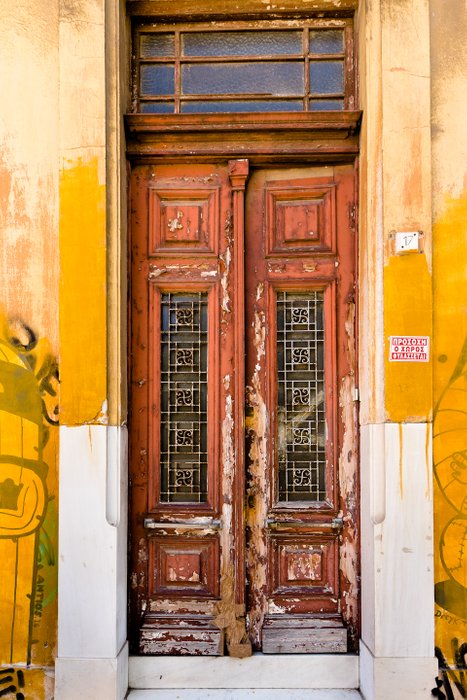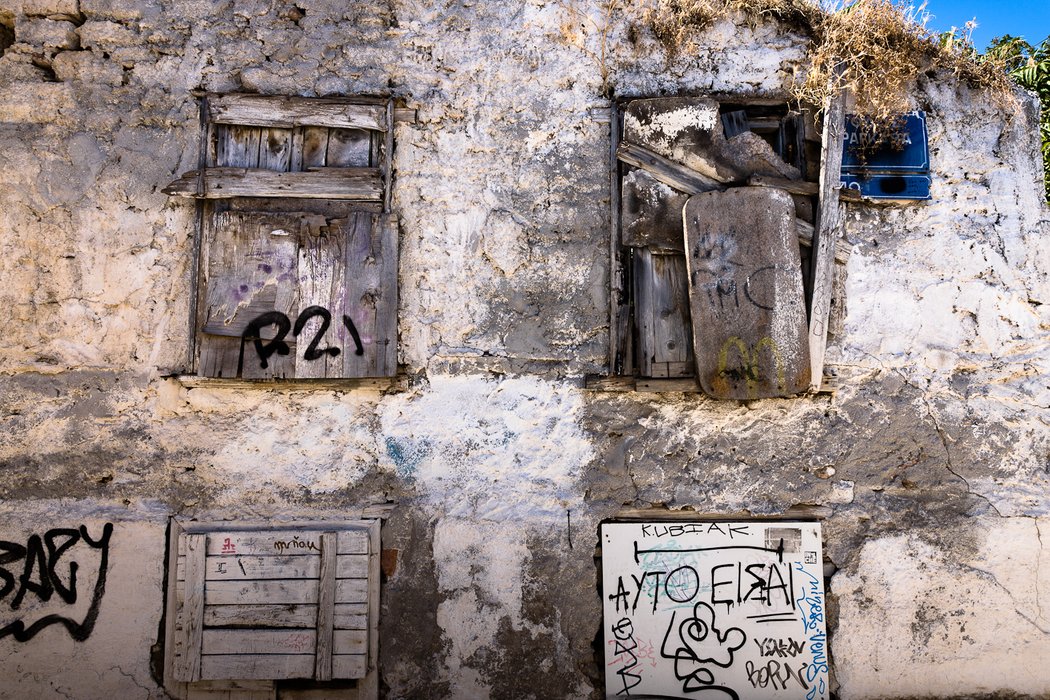 Of course all of that was not a surprise to me, I have seen it a lot of times in the past and I knew it in advance. But there was something that I hadn't noticed before and has started to give a new feeling to this old neighborhood. Apparently some of the narrow streets and abandoned houses attracted some graffiti artists that used to express their talent to other parts of the city. I found the result quite surprising but very interesting too, kind of a "metropolitan" feeling on country houses!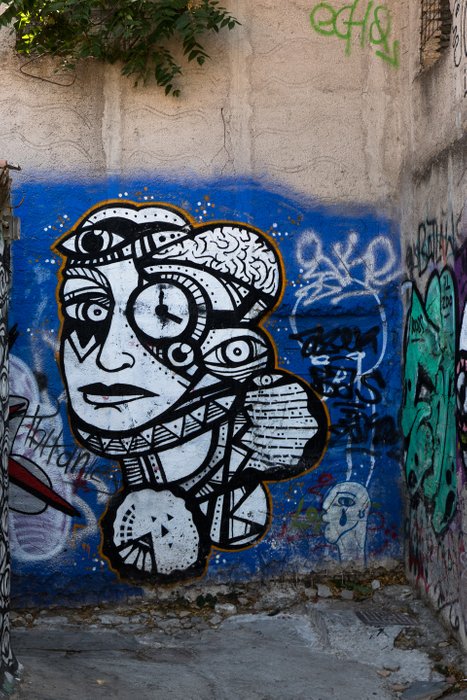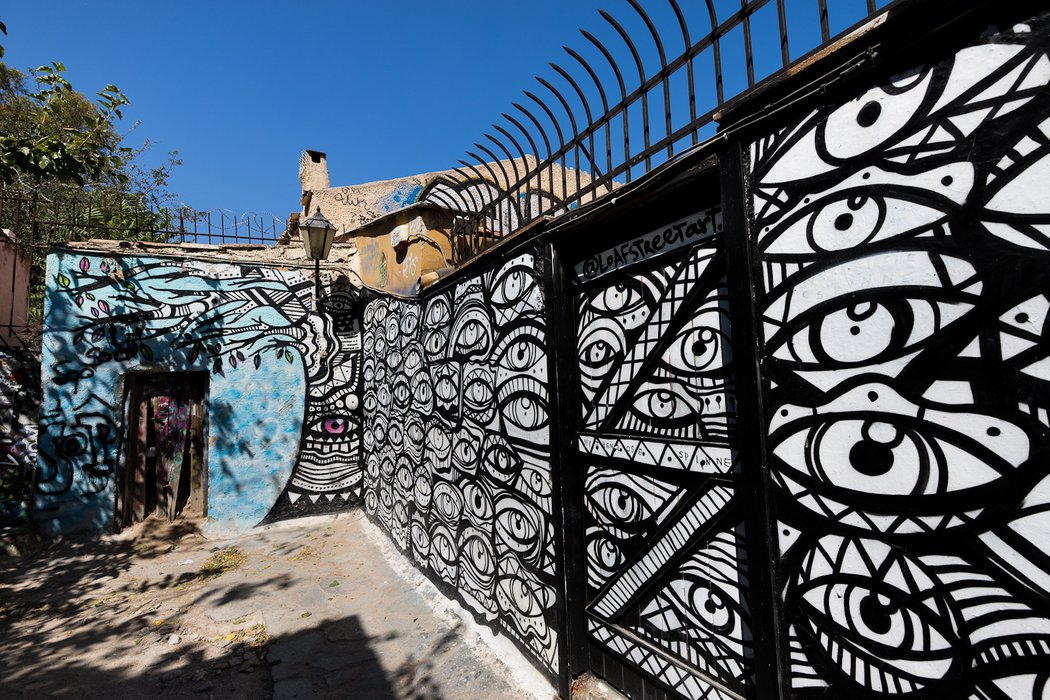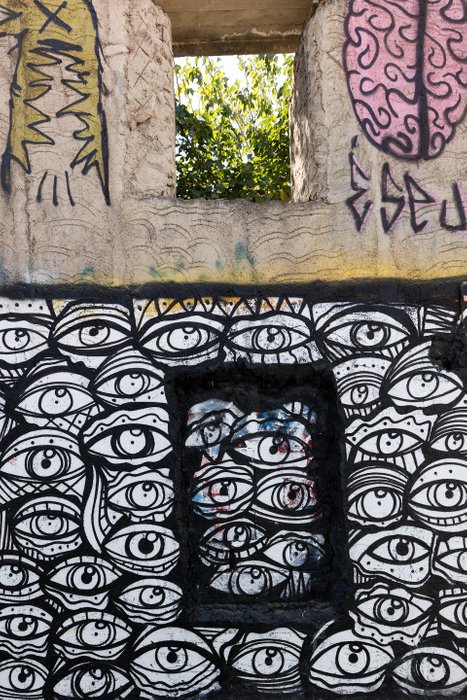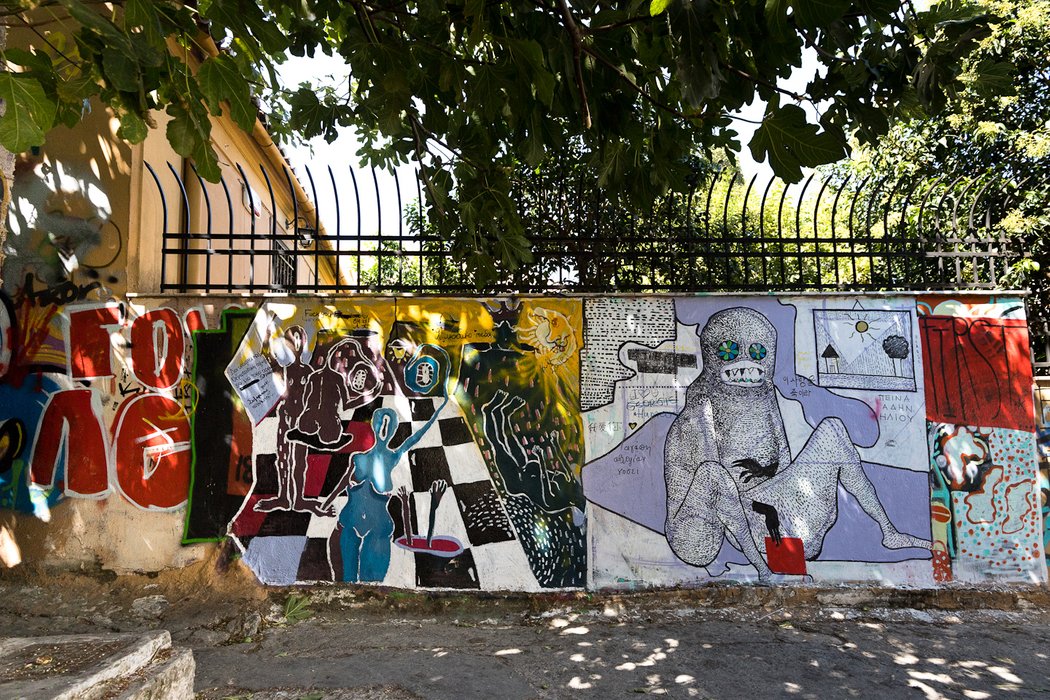 Which led my steps to another historical or some would say, notorious neighborhood. Exarchia is the place where the heart of Athens beats in frantic pace! It is the stage where the city expresses the best and the worst of its potential, very often simultaneously.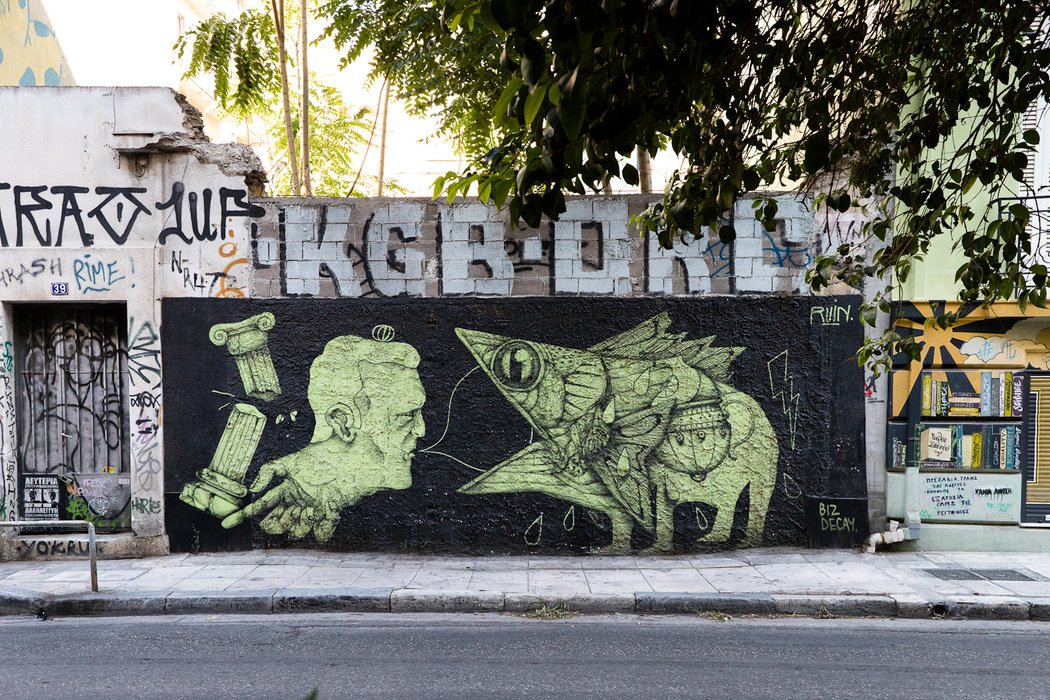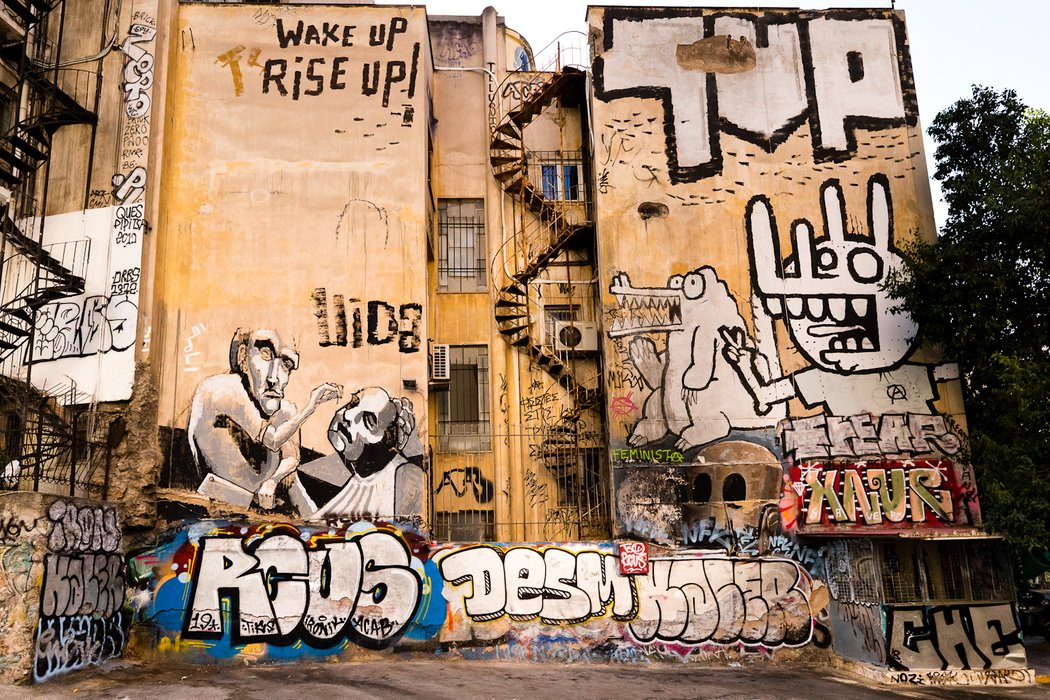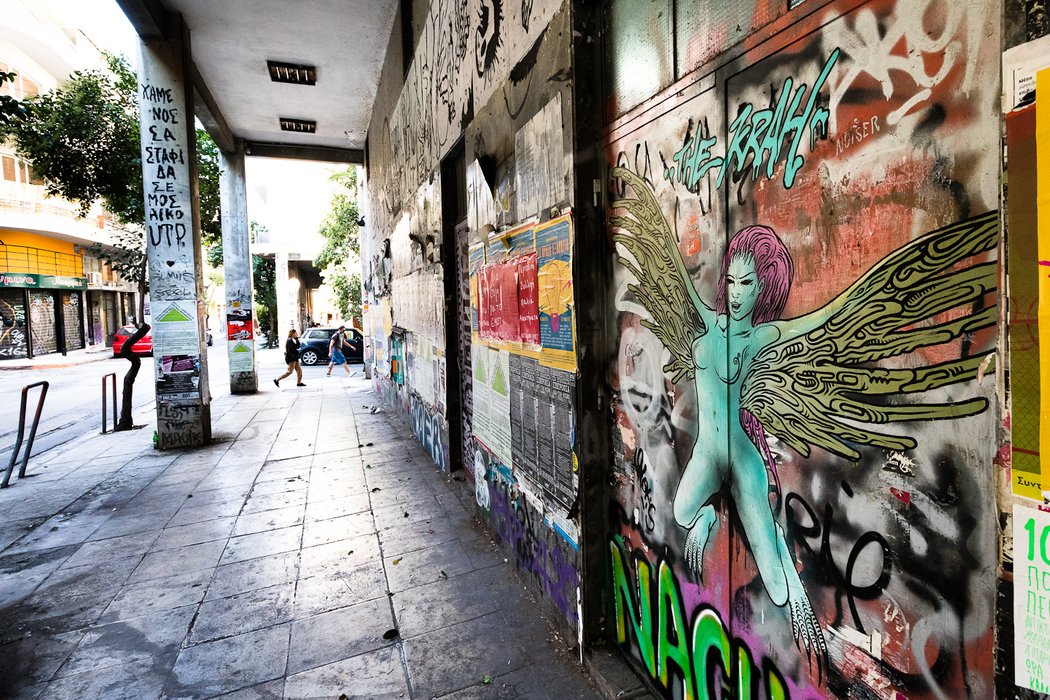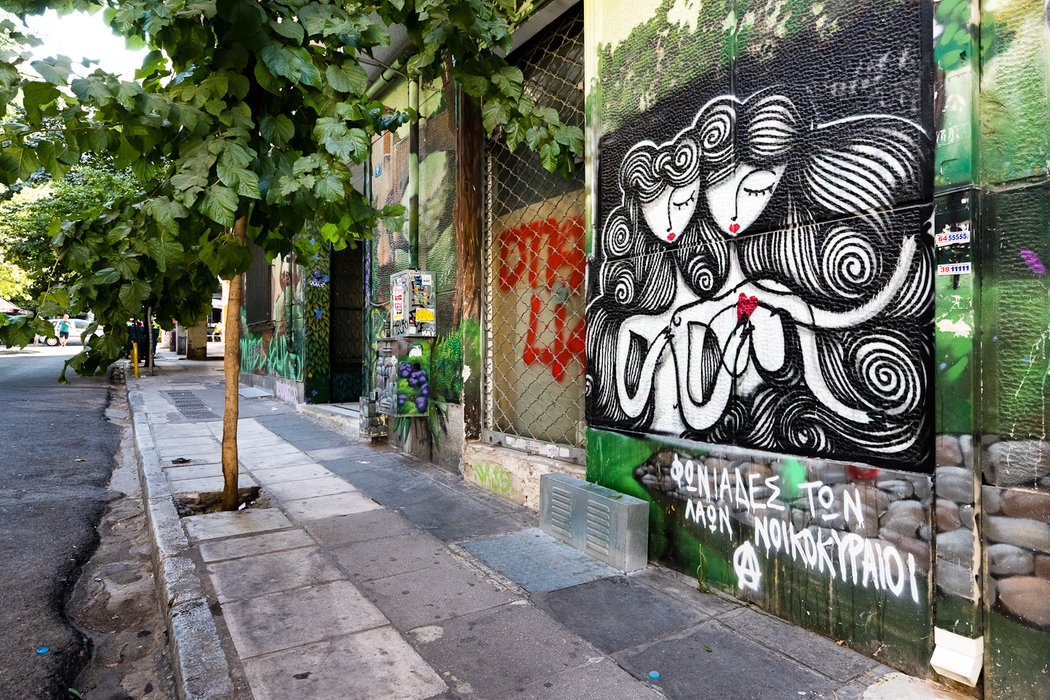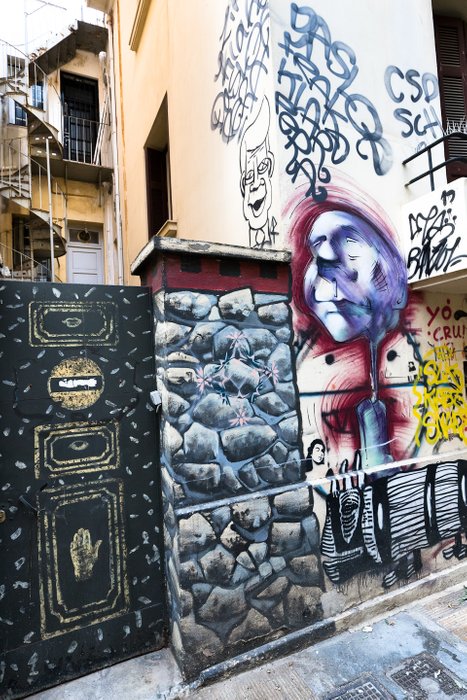 It is very hard to give you the vibe of this turbulent neighborhood. Creativity and juvenile delinquency, unconventional role models and political manipulation, drug addiction and active citizens that love and care for their community, everything is here in a explosive (sometimes literally) combination.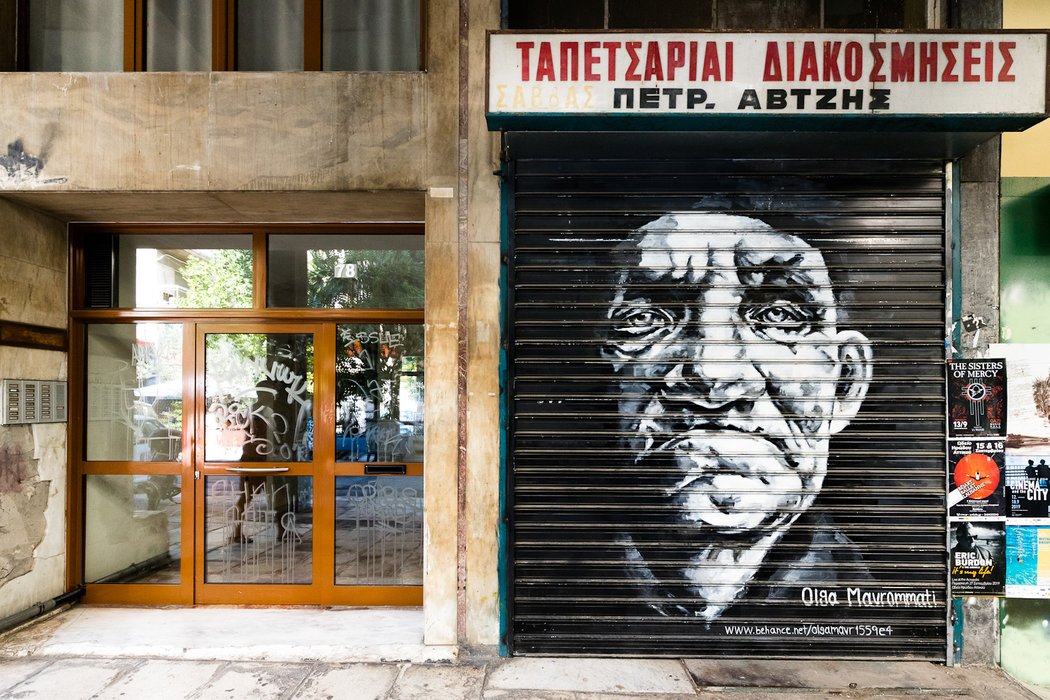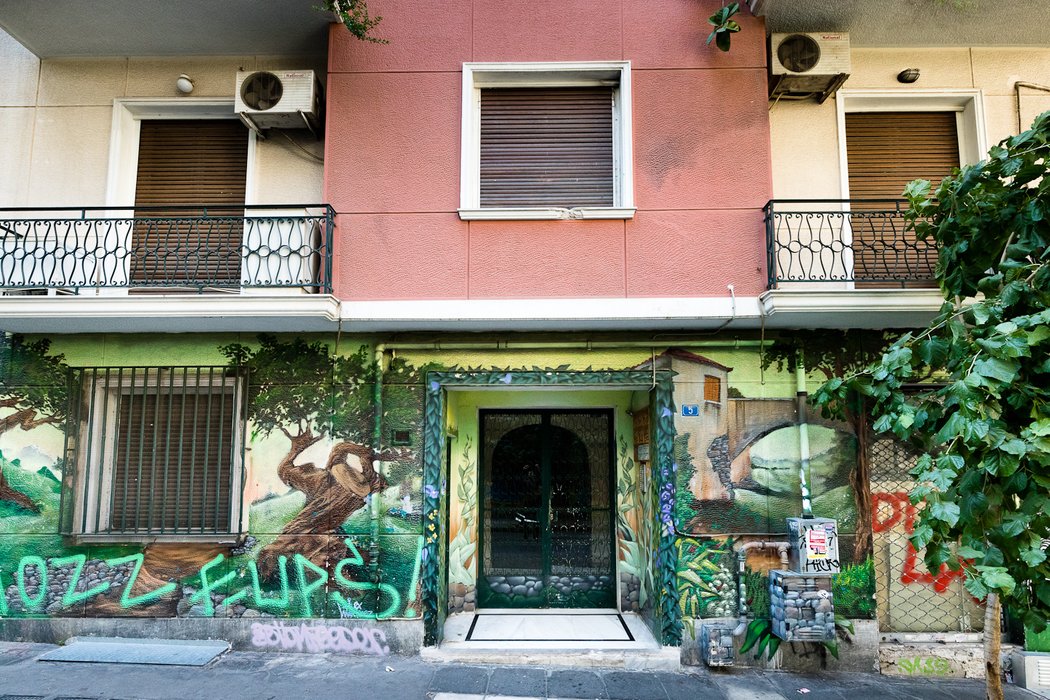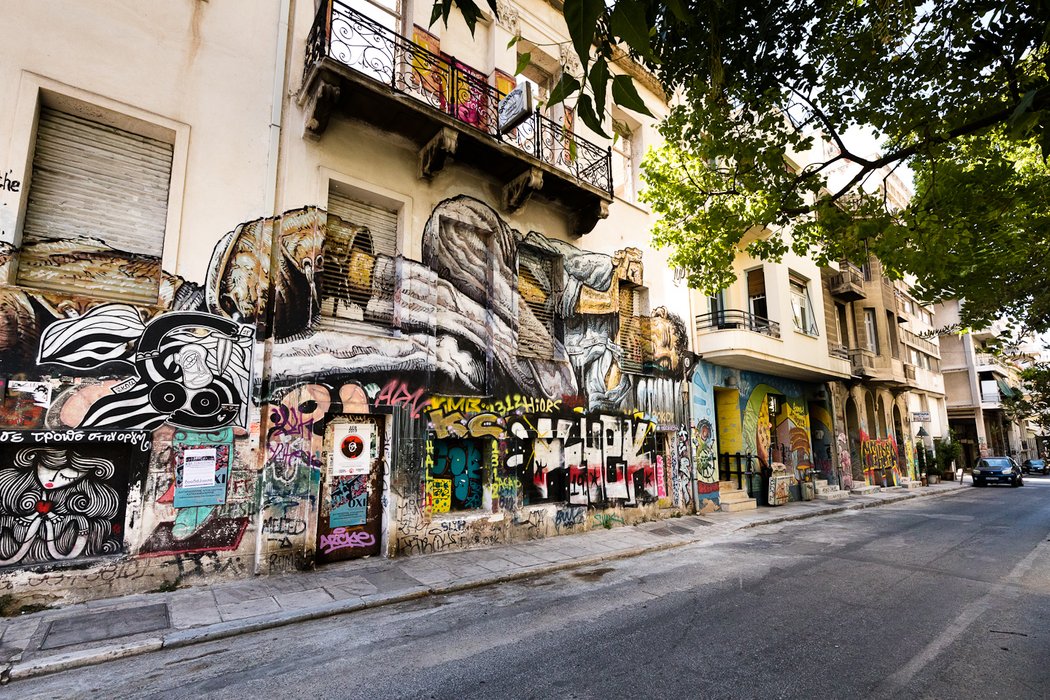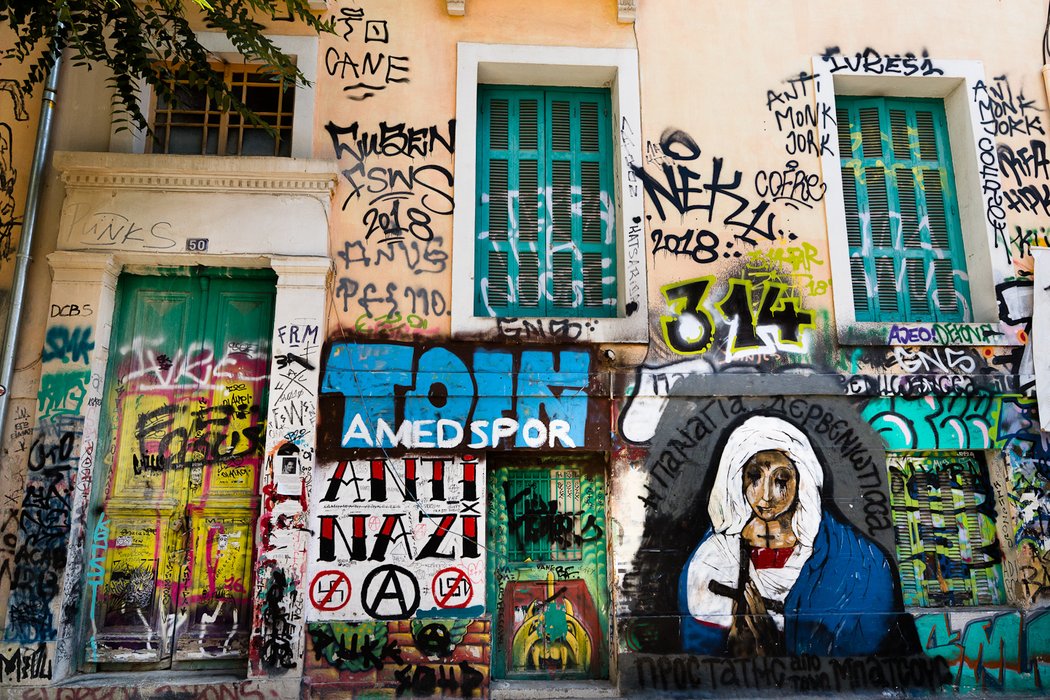 Don't get fooled by the fact that I took this pictures on a Sunday morning when all the stores are close and most of the people are asleep. Here, most of the graffiti are on completely functional buildings where families live and people run their business. The storefronts are closed with metal shutters providing an unusual canvas for the street artists. Artworks that disappear when the stores are open and reappear after working hours.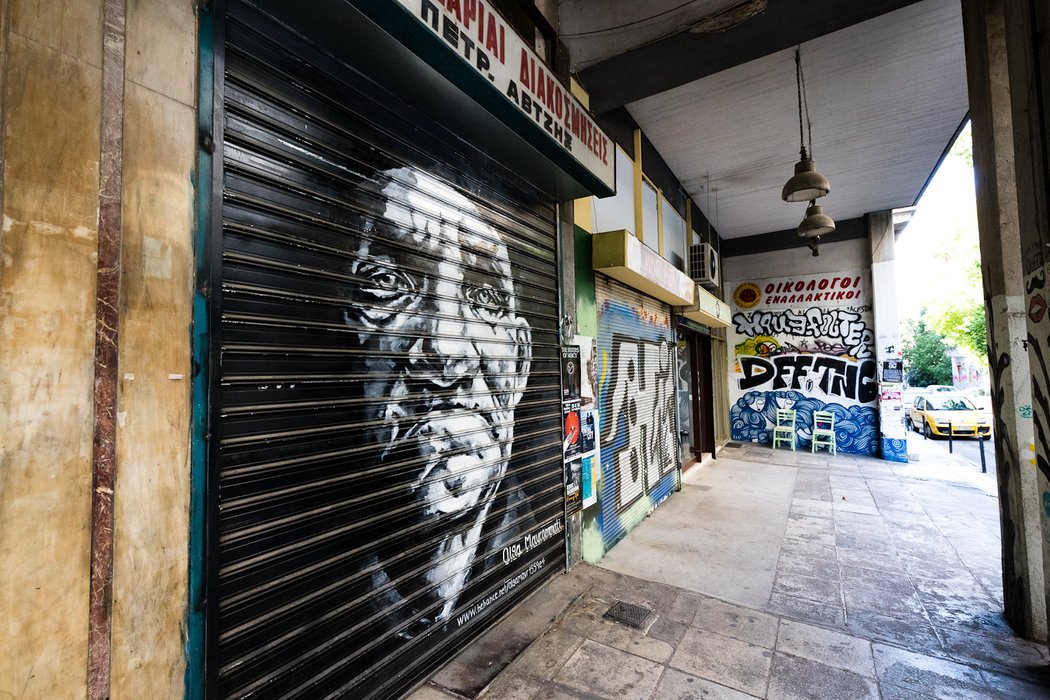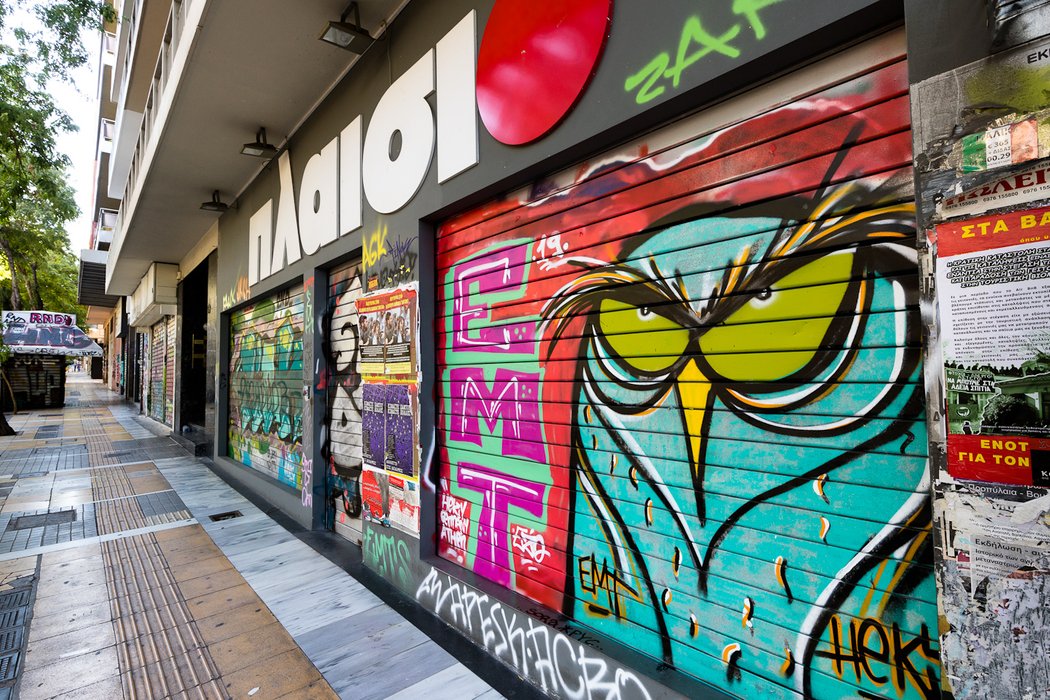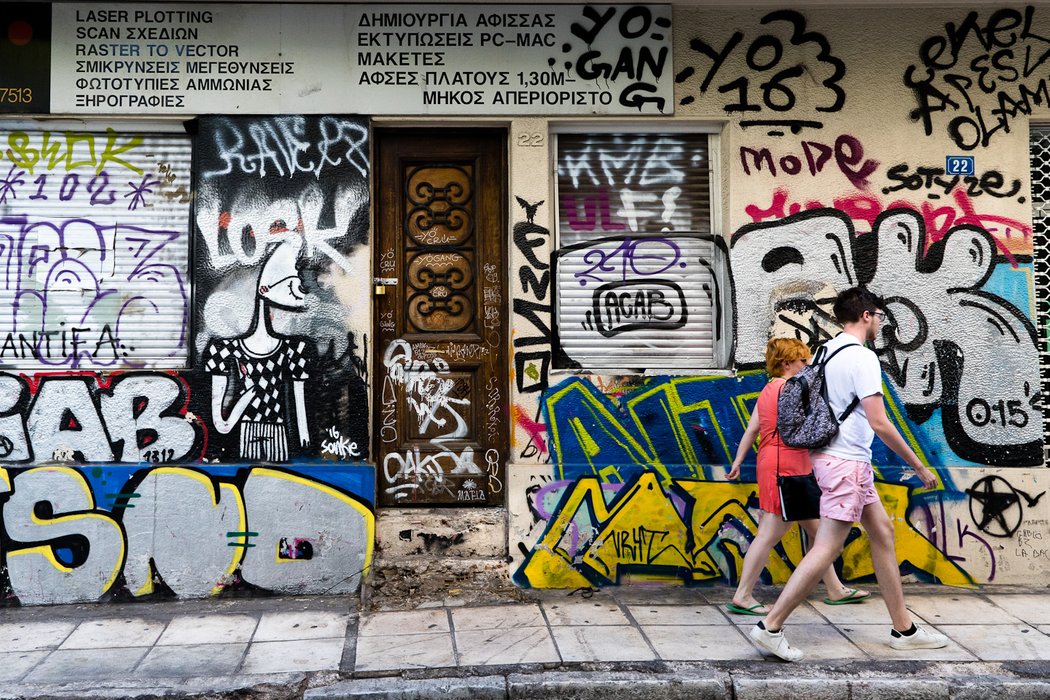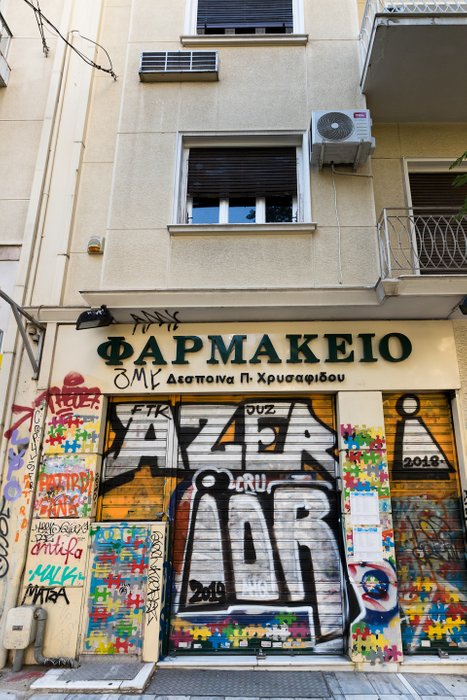 I don't consider it as a dangerous ghetto although some people refer to it as such but I would advise you though, if you intend to wander around with a camera hanging from your neck, to be careful about the time you do so and the people that might find themselves in front of your lens. Don't forget that many illegal activities take place there and a camera always arise suspicions if you have something to hide!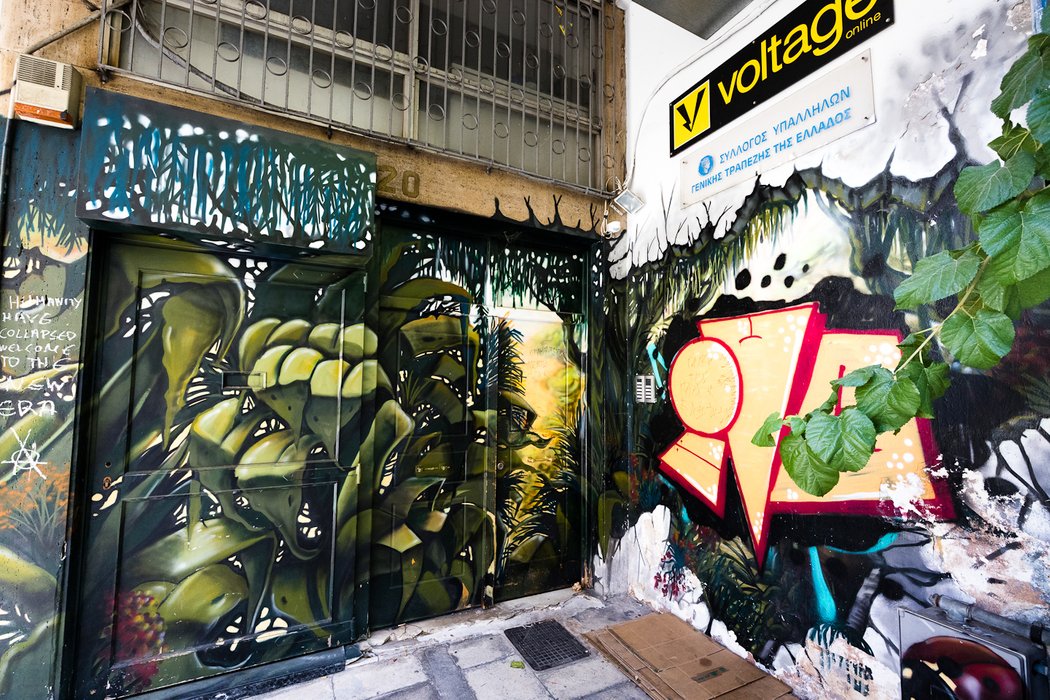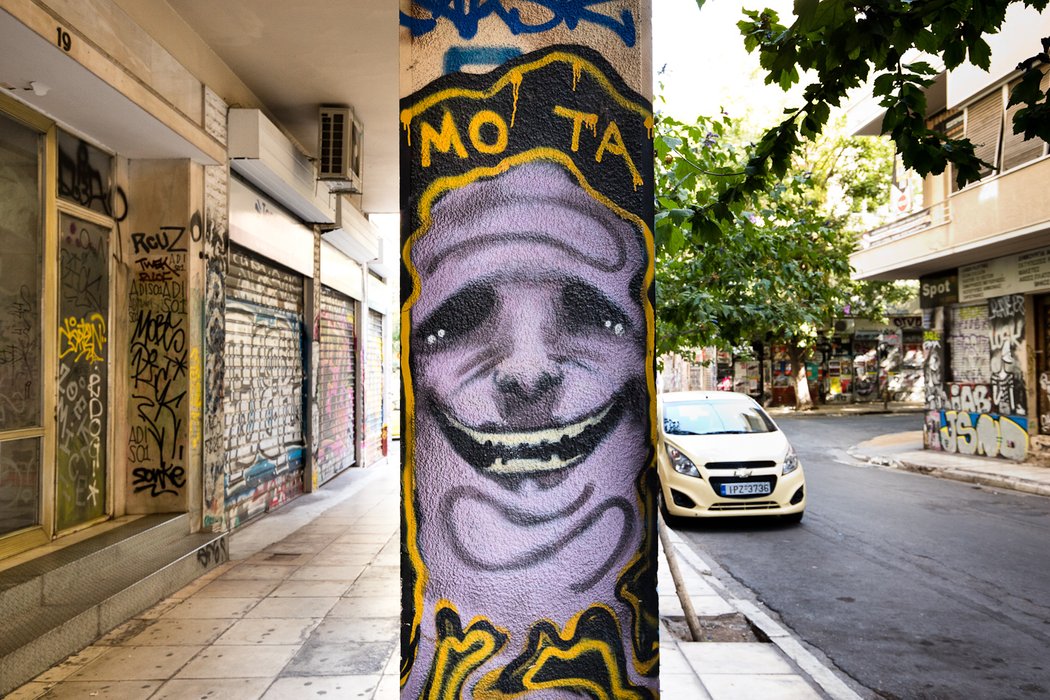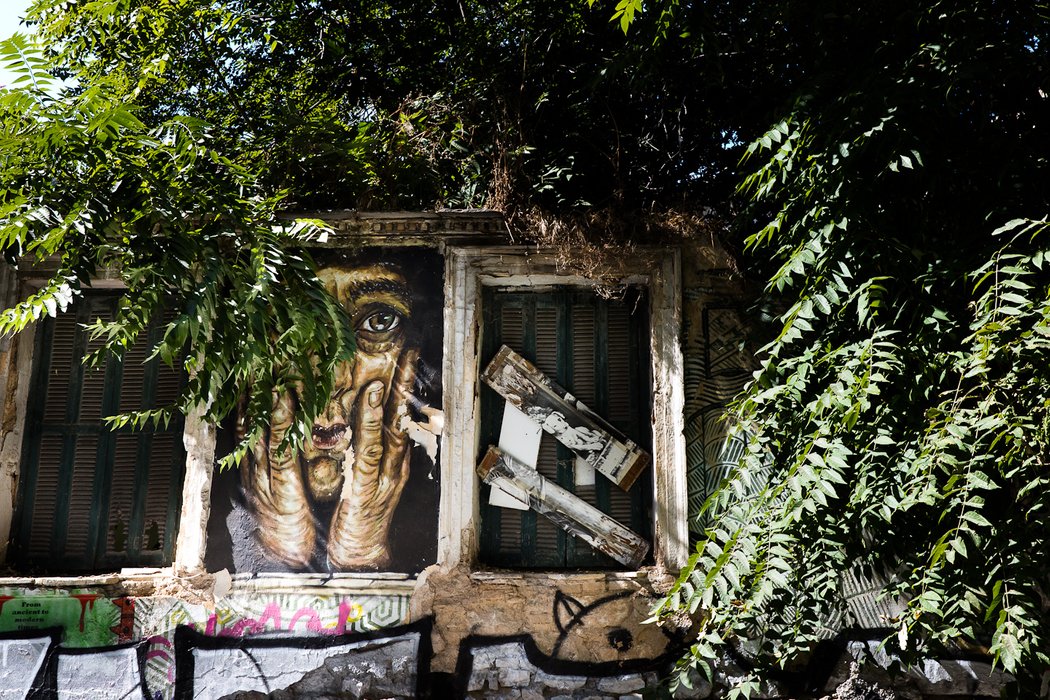 All the pictures were taken with my Canon EOS 6D Mark II with a Canon EF 16-35 mm f4L IS lens attached and all the words are mine.
Thank you for reading and if you want to know more about me you can check out my introduction post.
Commenting, upvoting and resteeming are highly appreciated!