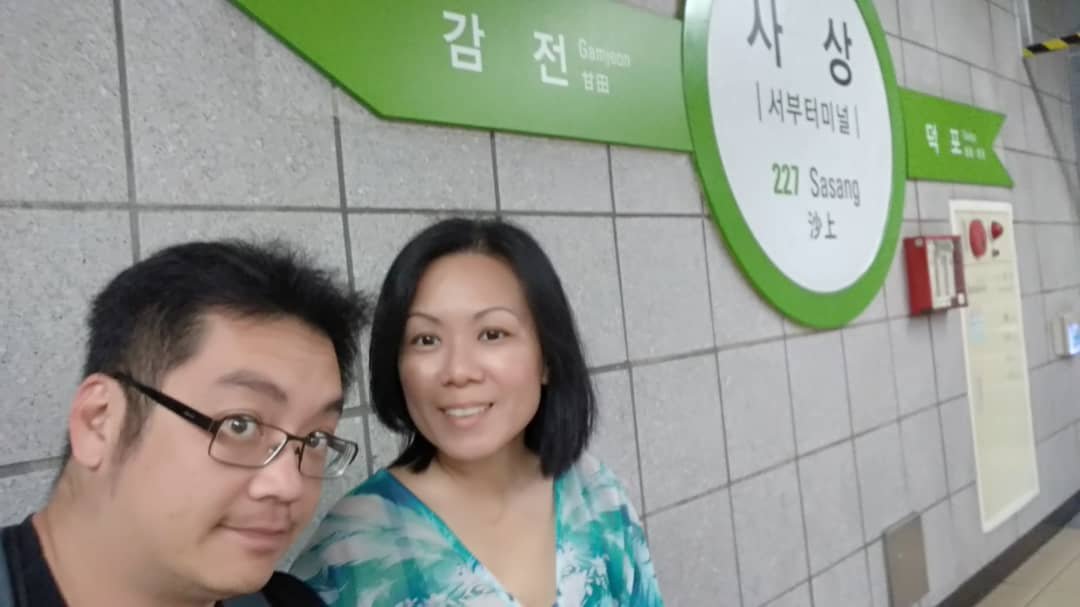 Day 3 Gukje Market-Jagalchi-BIFF Square-40 Step-Choryang Church-Seomyeon
1000 Breakfast in Gukje Market
1100 Jagalchi Market
1200 Lunch in BIFF Square
1300 40-Step Culture & Tourism
1500 Attend English mass in Choryang Church
1700 Seomyeon
2000 Back to Sasang
From Sasang Station to Busan Bus Station to Gukje
My itinerary was to have breakfast in Gukje Market. We took the metro from Sasang to Busan Bus Station to redeem our free 1 day Busan Metro pass worth KRW 5000 each thanks to
Korea Tourism Organisation Malaysia
. Read my earlier blog
Lazymom Travels To Busan Korea - Preparations For The Trip
how I got the freebies.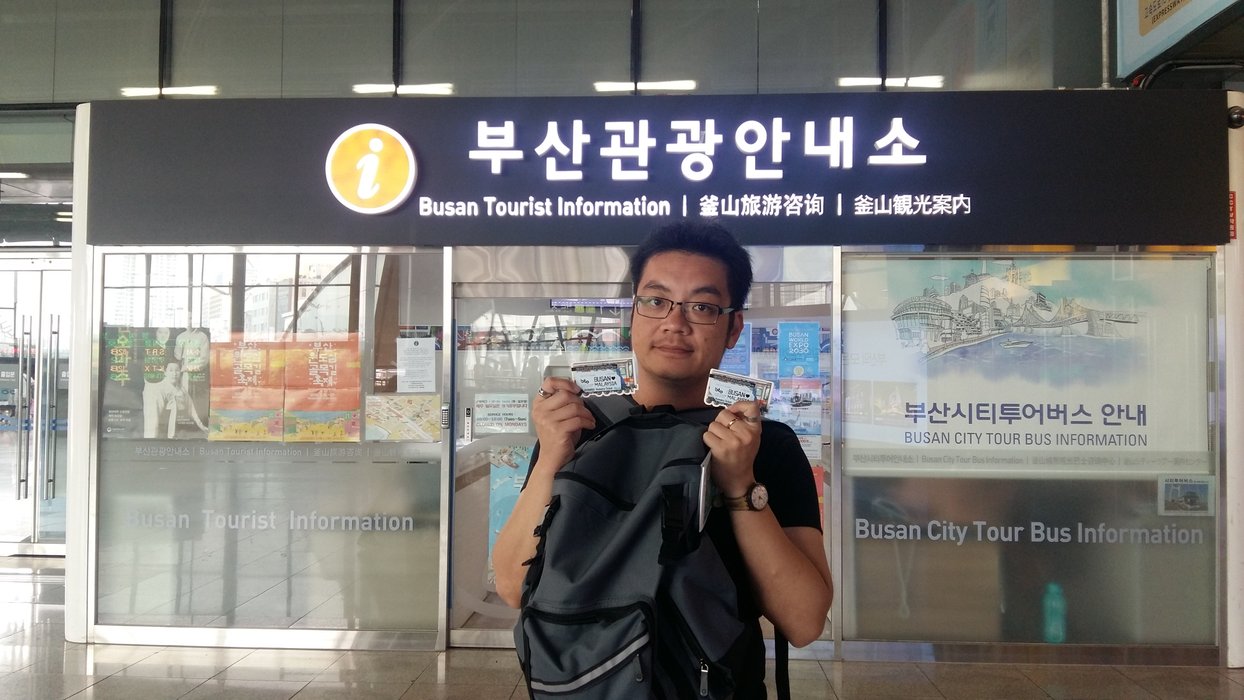 Got them free Metro passes at the Busan Tourist Information office located in the Busan Bus Station. That's where all the Busan City Tour buses stop and pick up passengers.
A short walk from Busan Bus Station is the metro, Busan Station. We took the metro to Jagalchi Station to get to Gukje Market. Gukje means international in English and is one of the largest markets in Busan. There are many entrances into the market area. We were walking unknowingly along all the entrances then only realised it.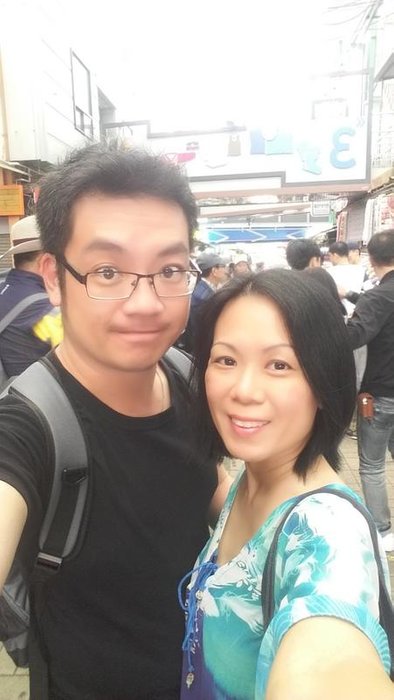 Entered Gukje Market Entrance 3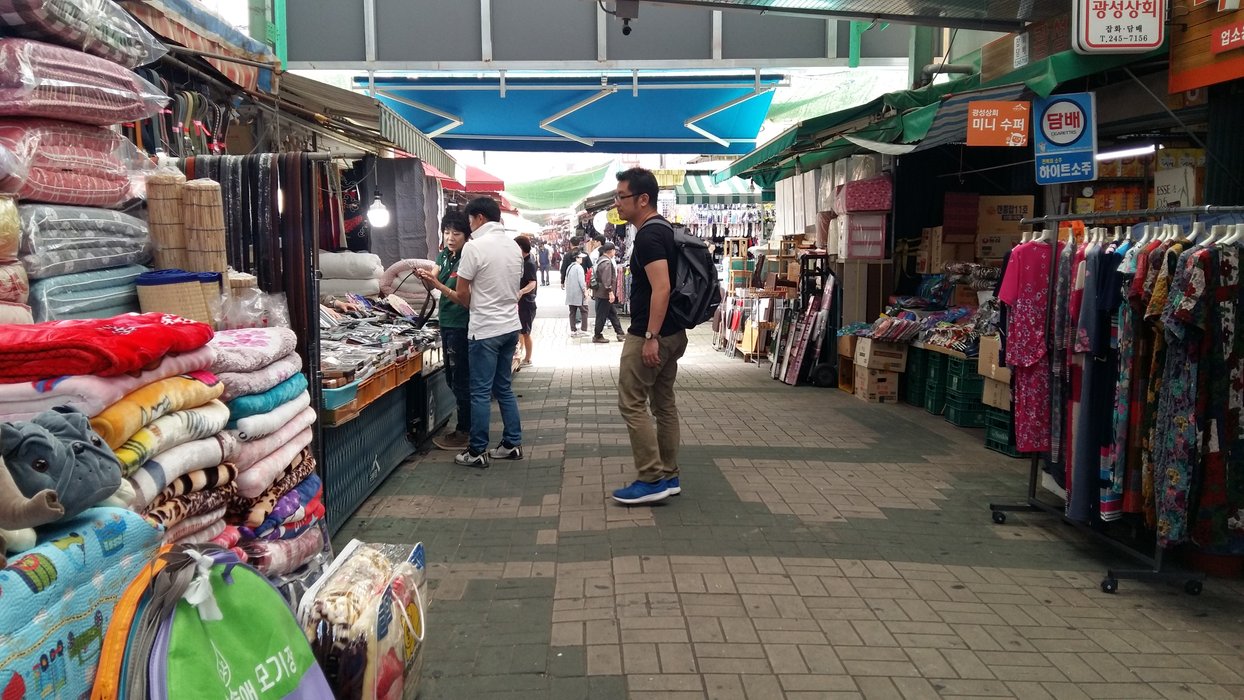 No food here.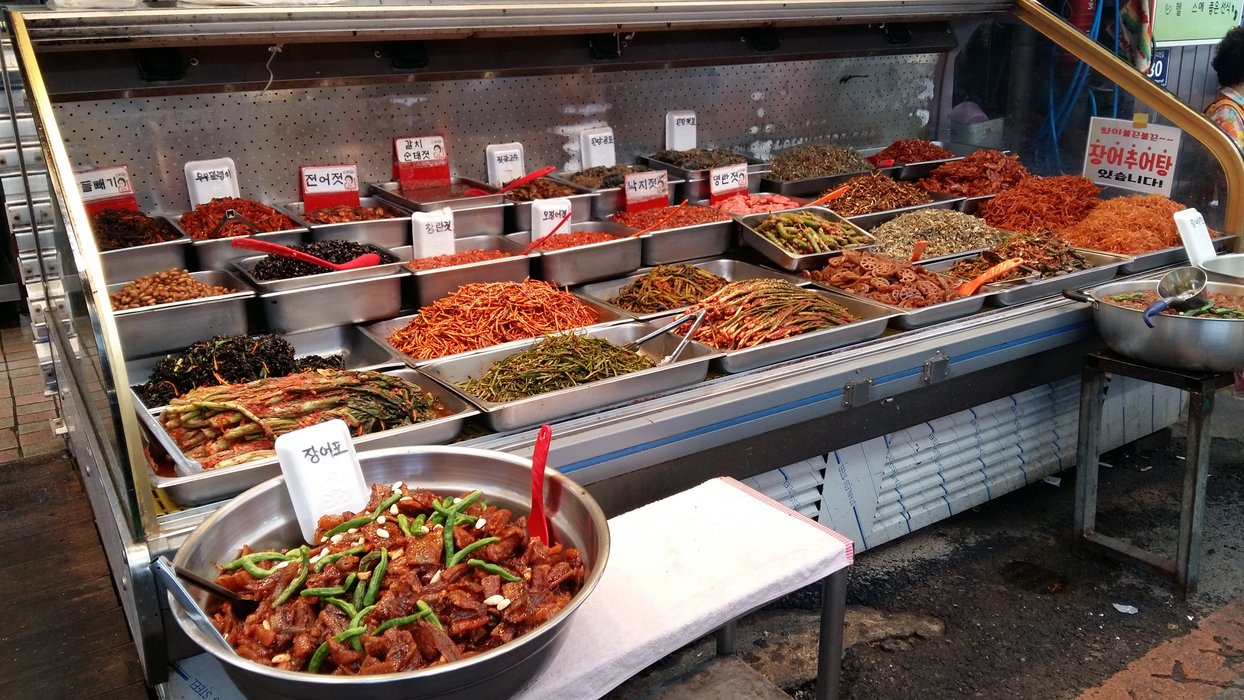 Assorted kimchi.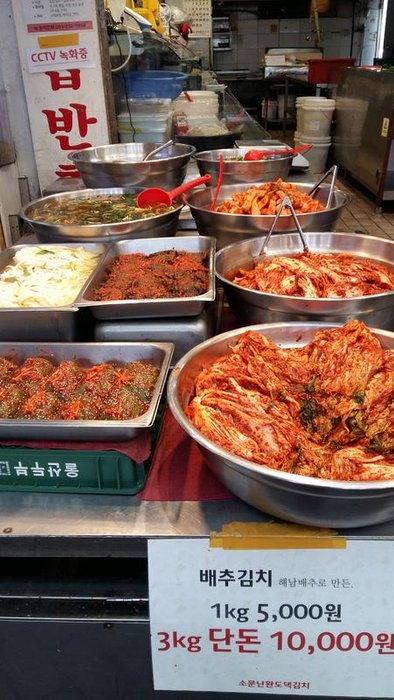 1kg KRW 5000 (around RM 19).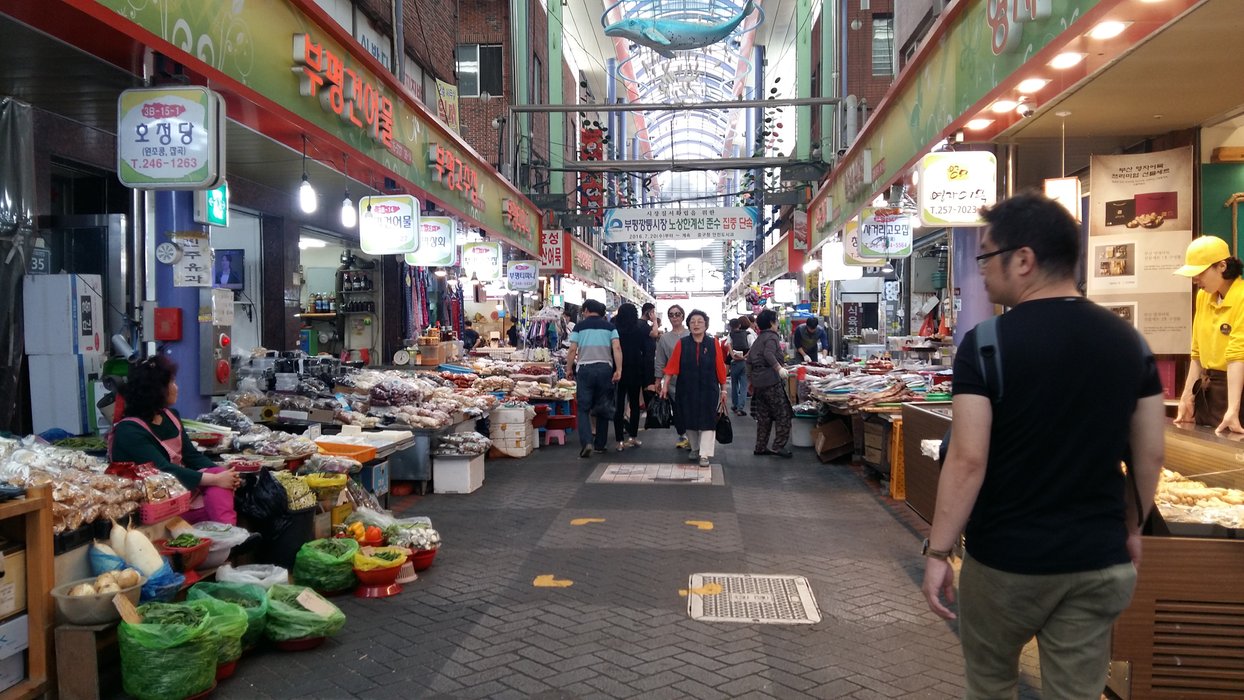 Walking further in keeping a look out for food.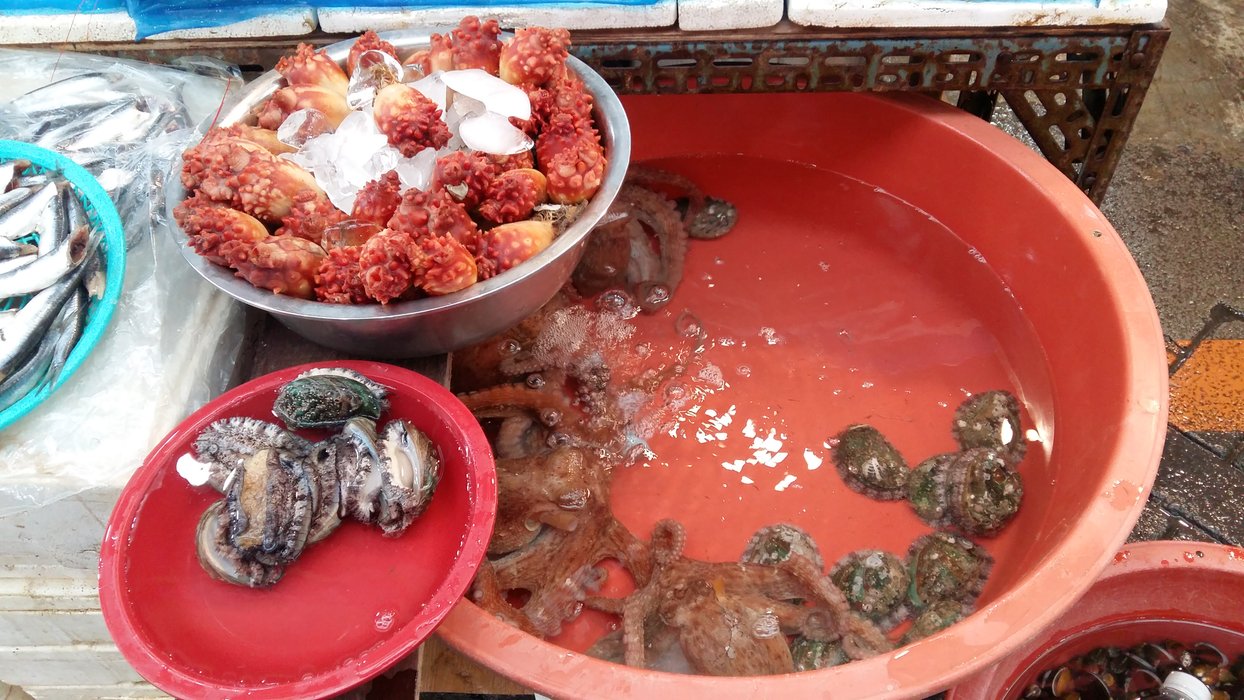 Live seafood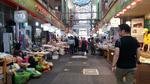 Watch : Inside Gukje Market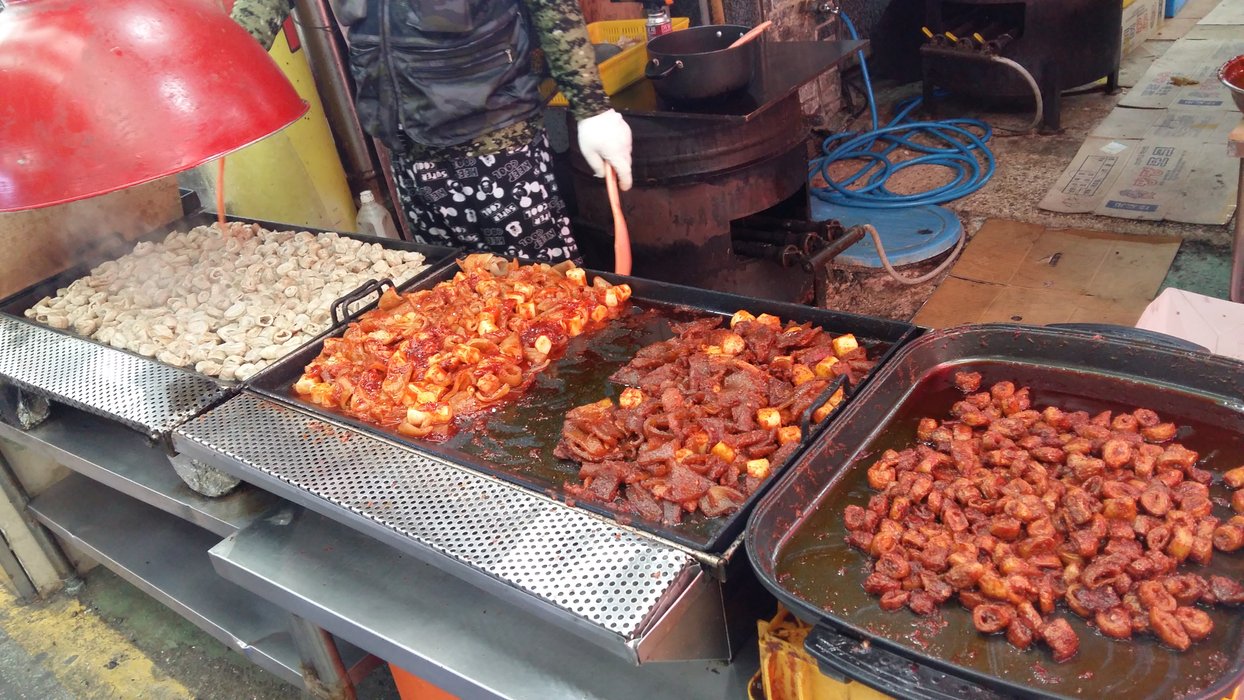 We think these are intestines, so we didn't try.
After much walking, I was super hungry. I thought we had to exit the market and go look for food elsewhere when we chanced upon an eatery. Husband said the lady smiled at him and so he decided we should eat there. Don't believe me? Read his recount of Busan Day 3 Gukje Market (남포동 국제시장) 胡克杰市场 Busan day 3 第三天釜山游.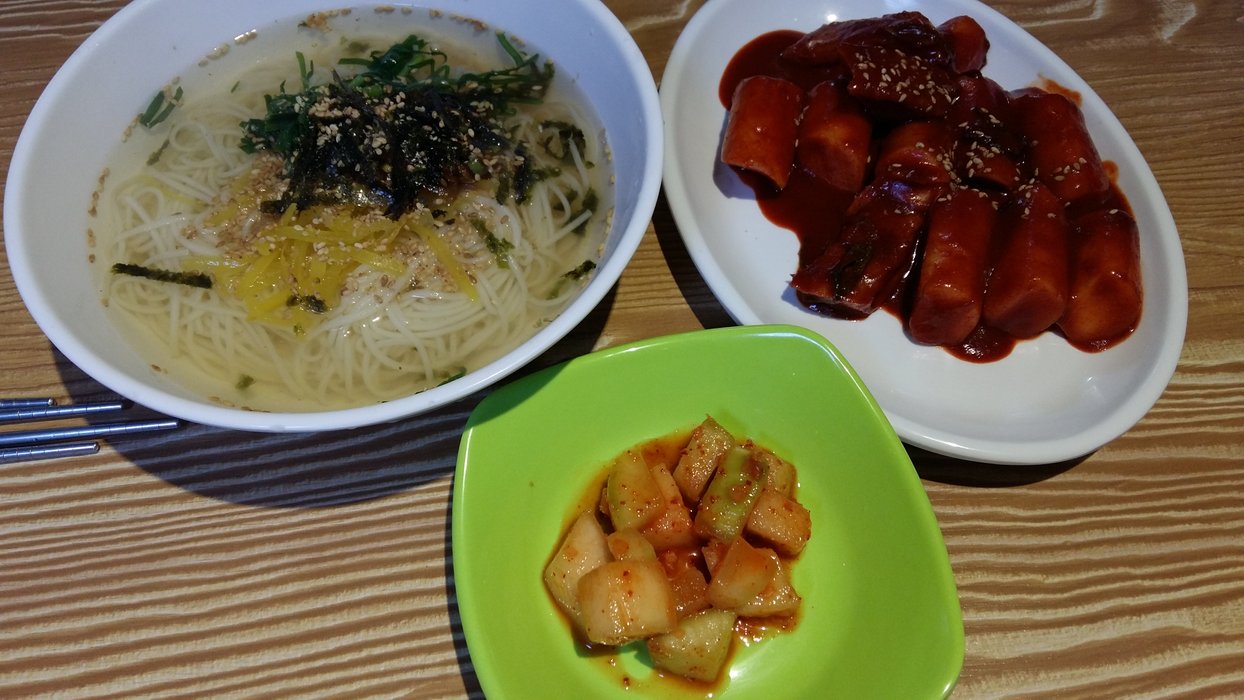 Delicious hot noodle soup & tteokbokki. I do not like the tteokbokki back home. I like this one.
@davidke20 and I shared the meal because we want to keep some space for other foods.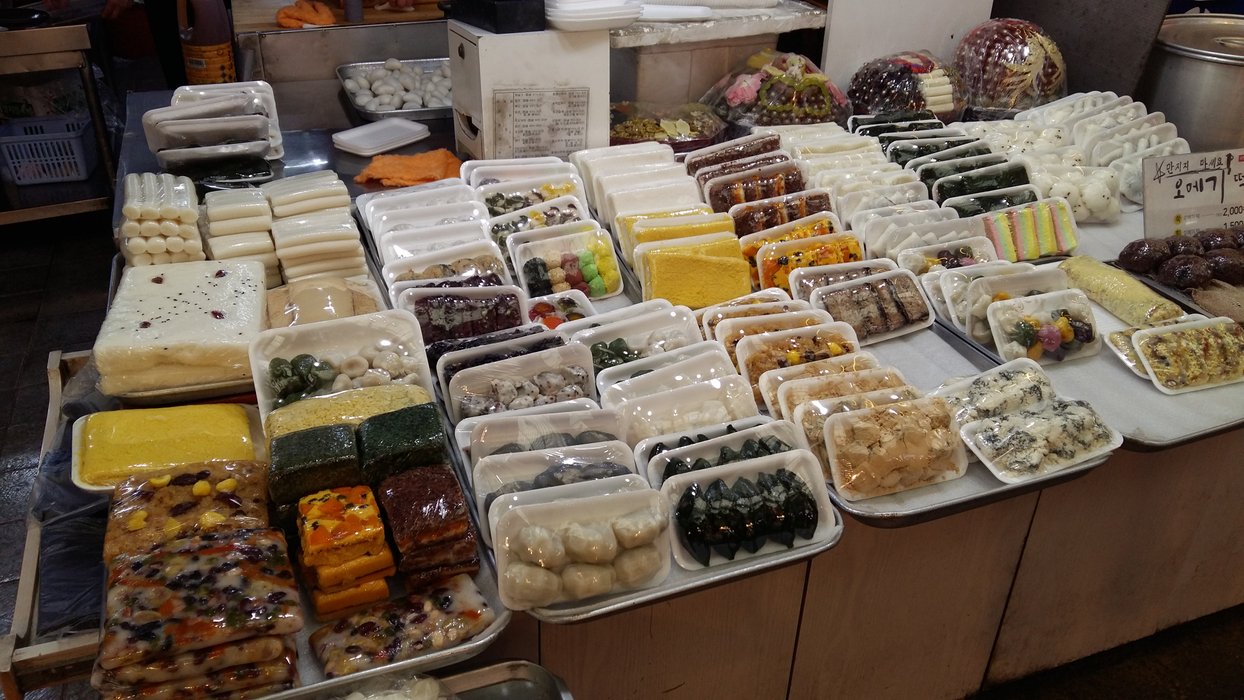 A variety of Korean sweets and savouries.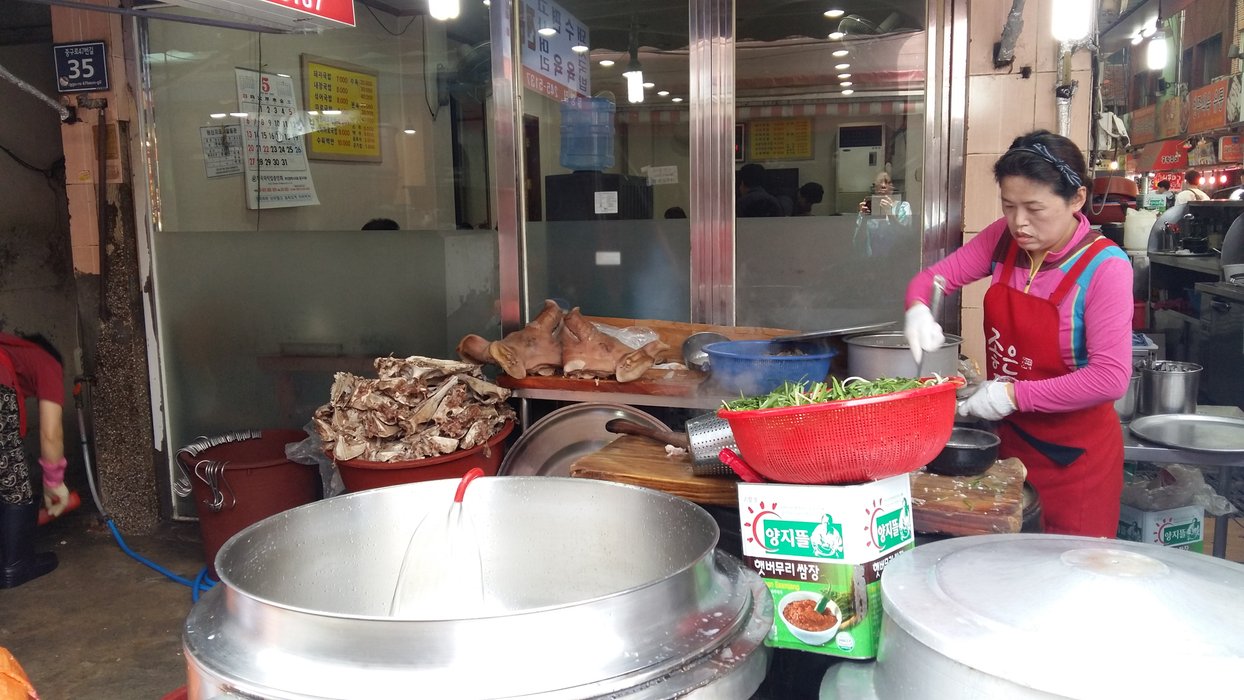 Poor piggies.
As we were walking out of Gukje, we saw this snack stall.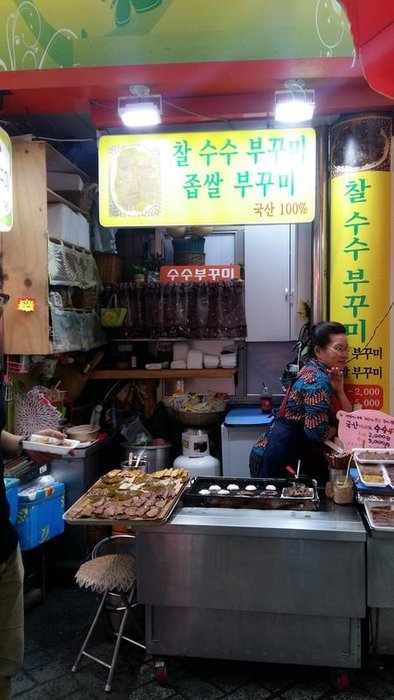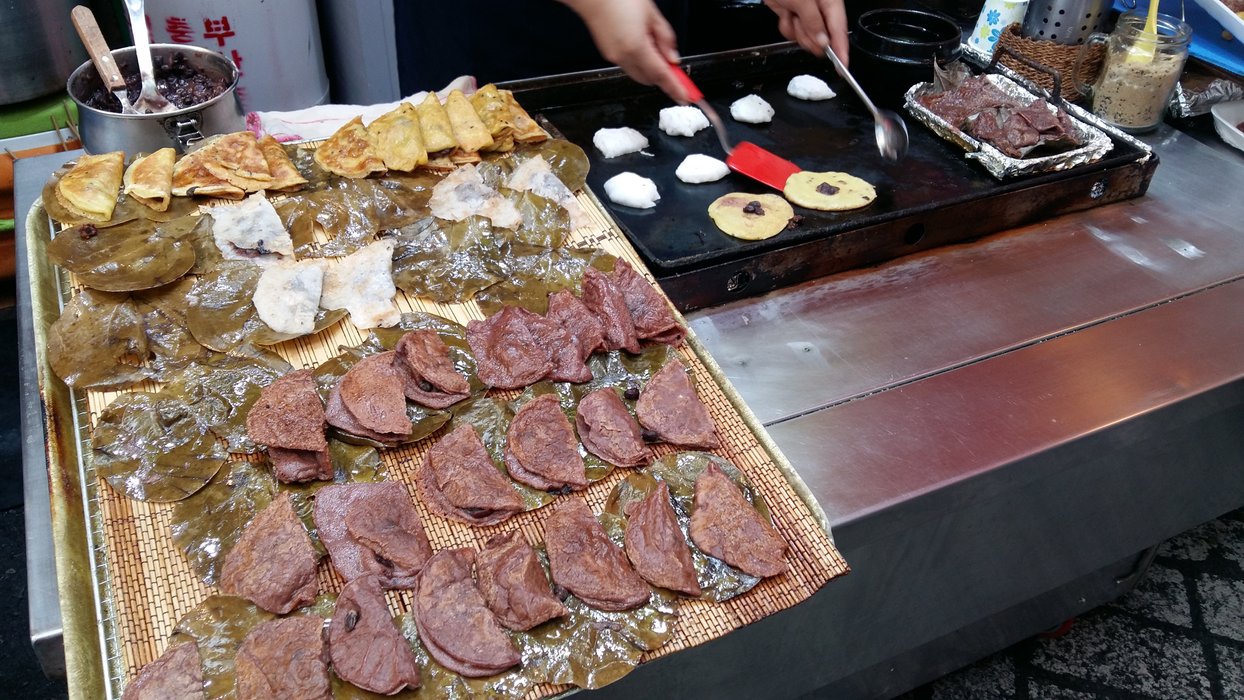 We tried it.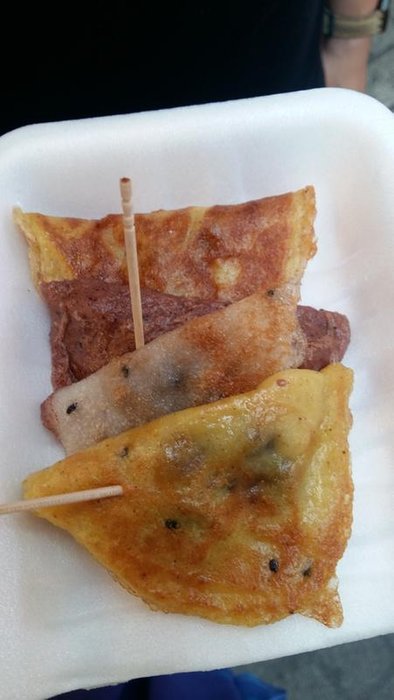 Bought 3 flavours. All the fillings were the same which is red bean paste. The skin is of different flavours and textures. We like the yellow ones. We don't know what this is called though, sorry! Maybe someone who is reading this can help out with the name of the snack, thanks in advance!
Gukje to Jagalchi
We left Gukje Market, and it was a long walk to Jagalchi Fish Market. Google Map indicated 7 minutes. We walked into a traditional market and halfway in I realised we went to the wrong market.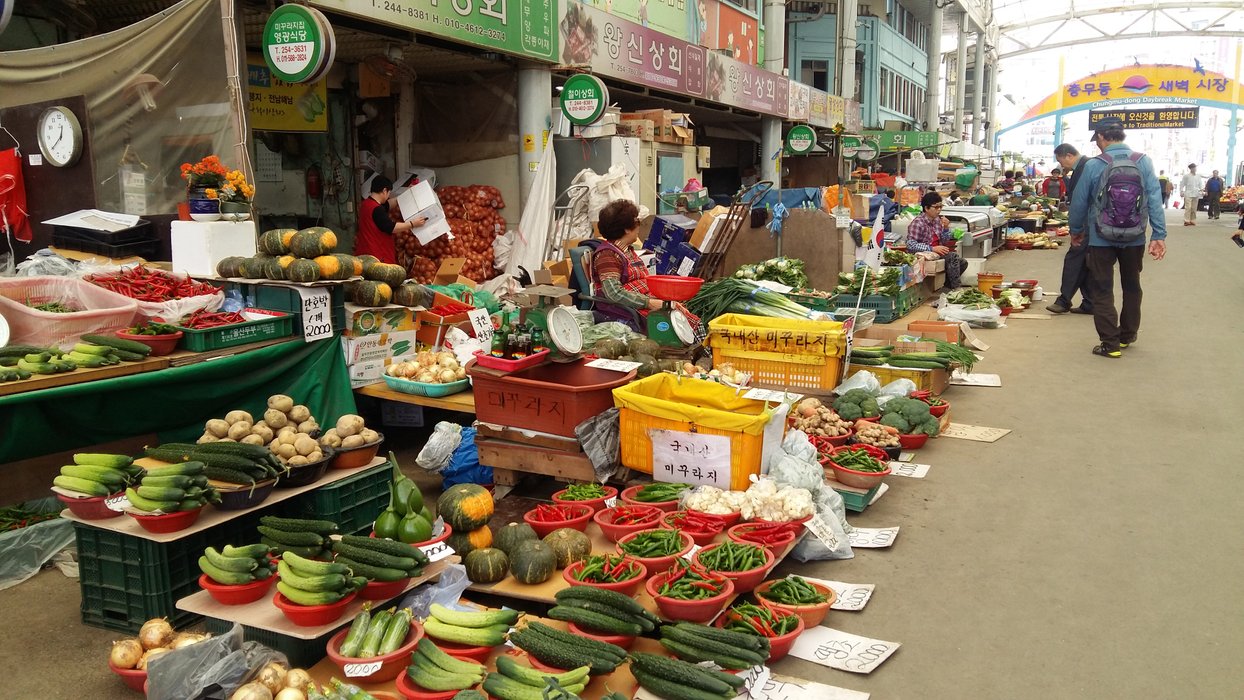 A traditional Korean market
The market street was wide. A 1 tonne truck could easily drive through. The market is also very clean and not wet and smelly like the Malaysia 'wet' markets. There were mostly vegetables sellers with some fruits and seafood stalls. Nothing like Jagalchi market which I saw from online blogs and travel brochures. We exited the traditional market at the end of it, or rather the entrance because we went in the wrong way.
See how clean the street is? Amazing.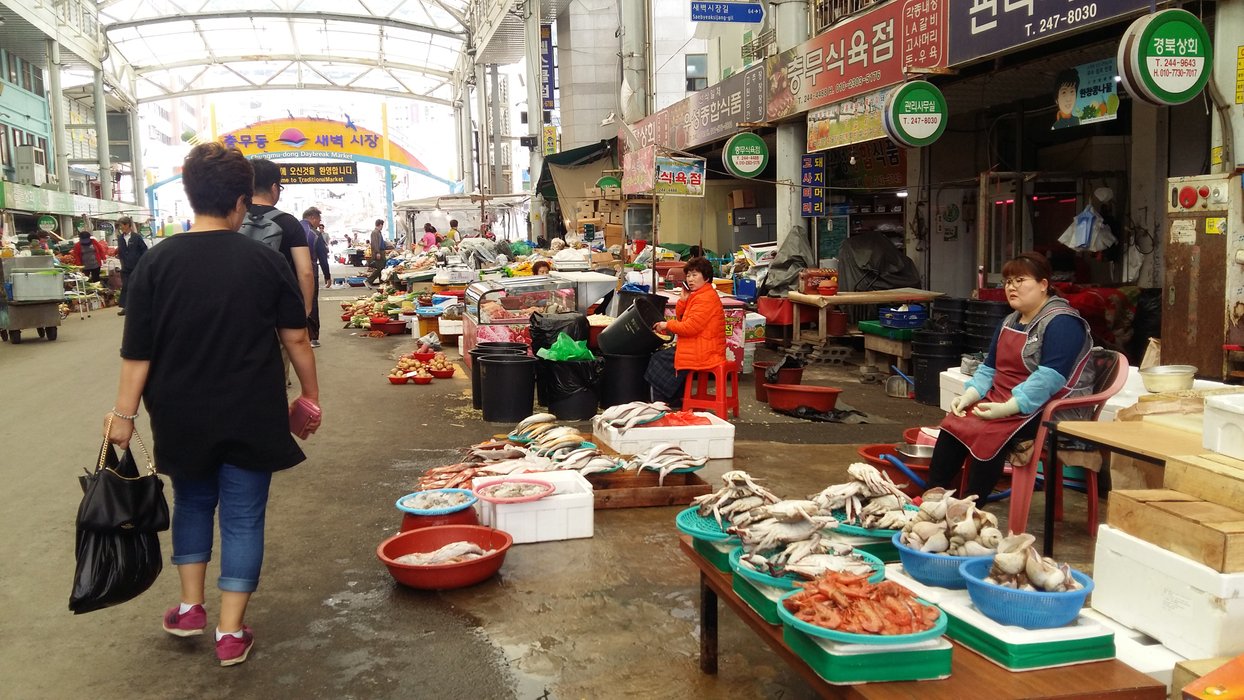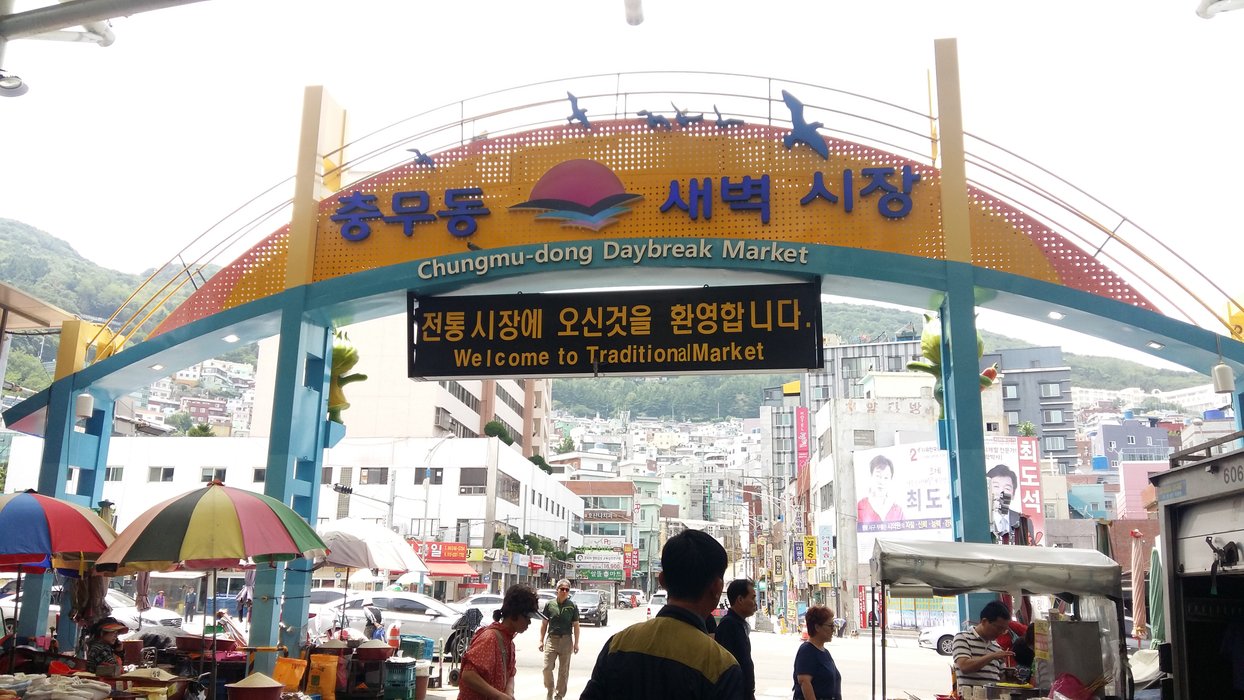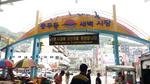 Watch : Inside Chongmu-Dong Daybreak Market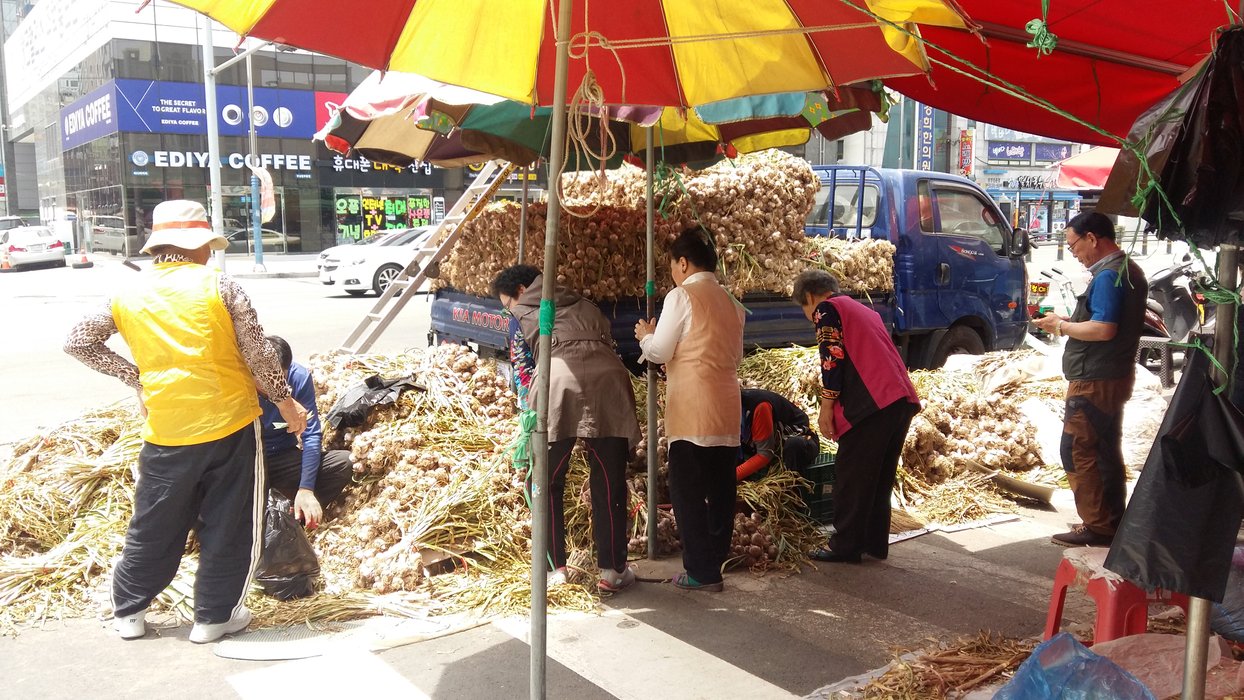 Tied bunches of fresh garlic still in their stalks.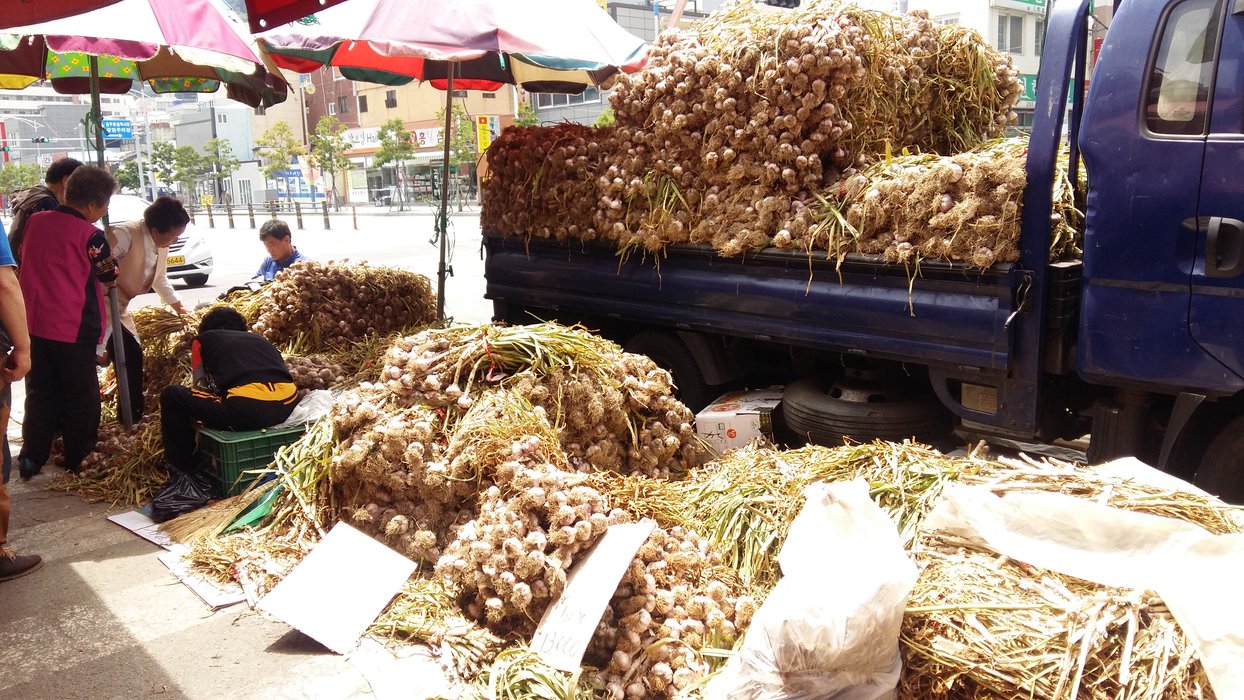 We went round the traditional market and onto another market with lots of seafood stalls. Maybe this is the right one?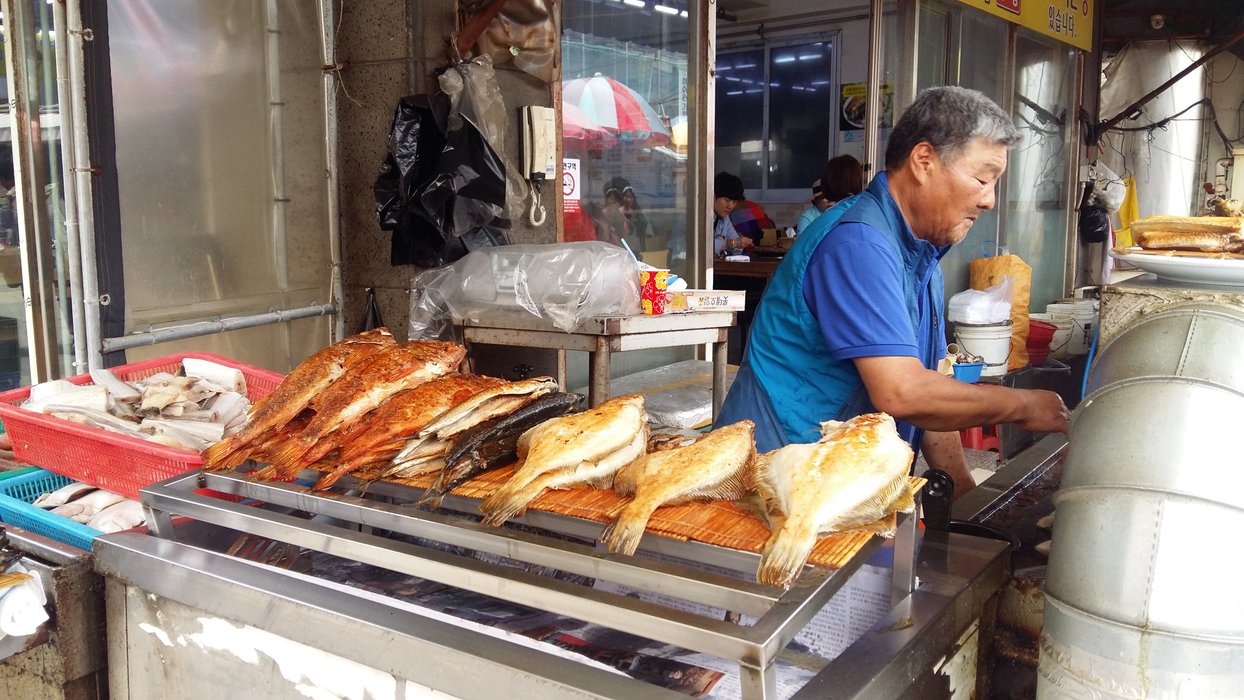 Freshly grilled fish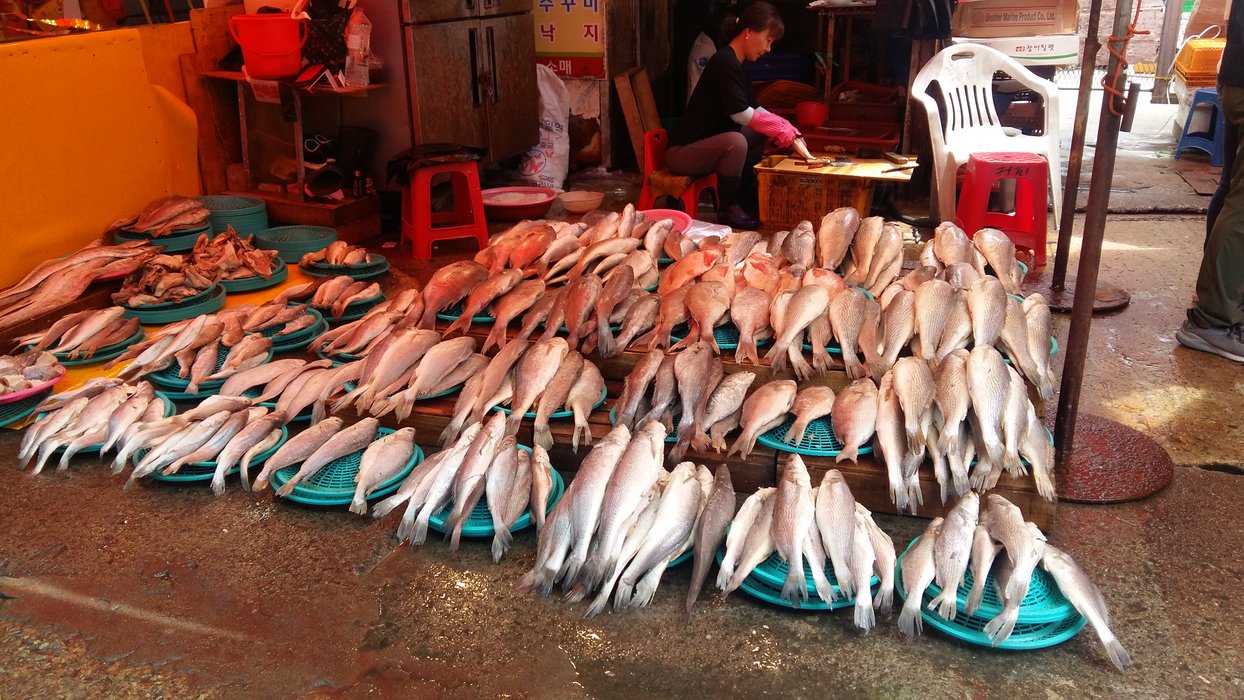 More fishes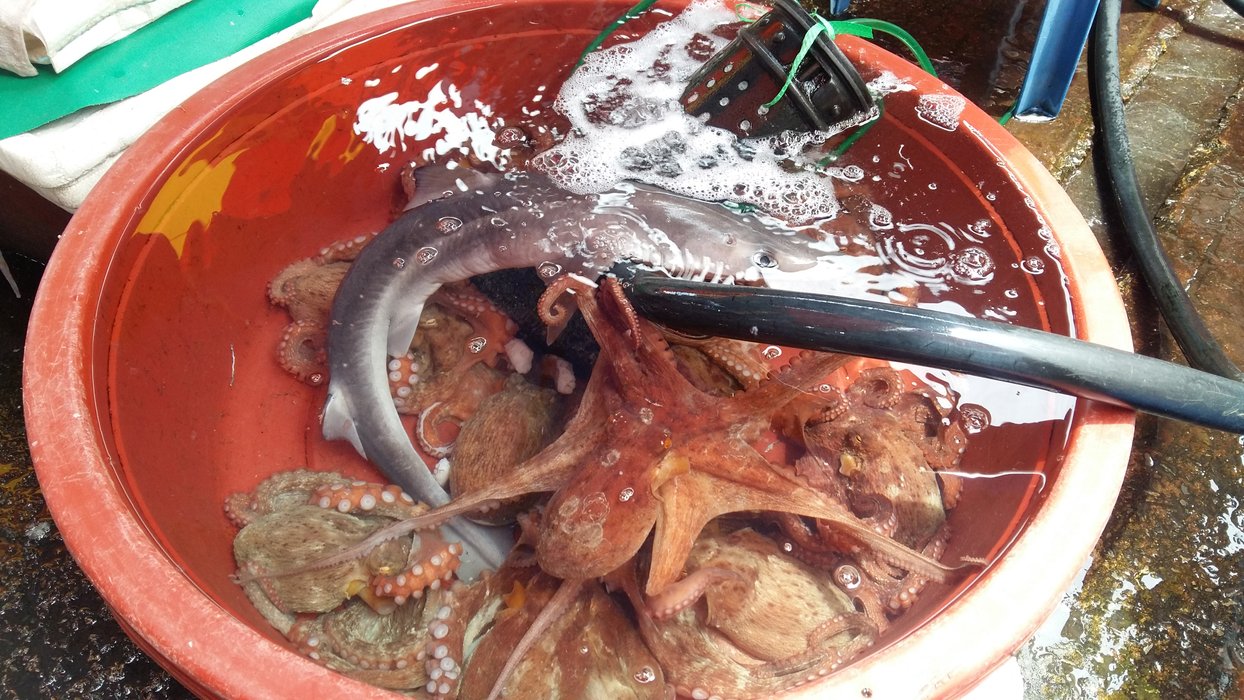 A shark and octopuses. The shark was already dead.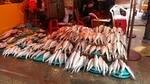 Watch : En Route to Jagalchi Fish Market
This seafood market is quite narrow. It's actually a back street leading to Jagalchi Fish Market. The rows of seafood stalls are amazing and I'm glad we got to walk this market and feel the local culture on a regular Sunday mid morning.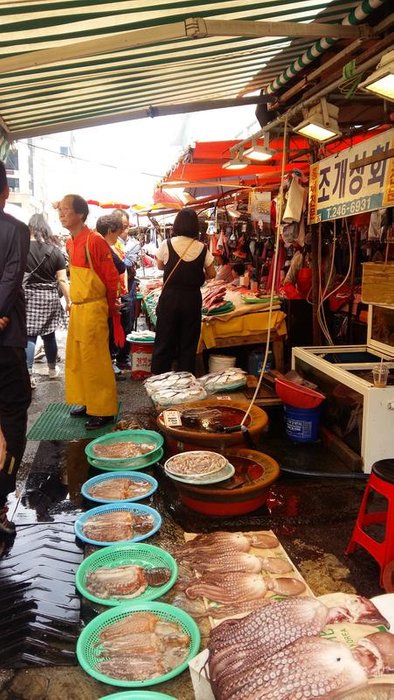 Seafood stalls after seafood stalls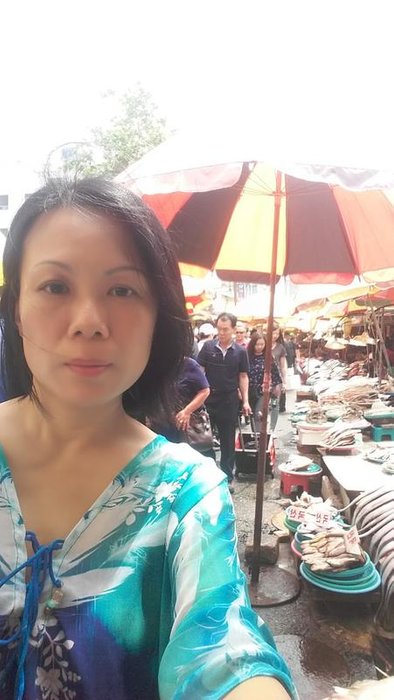 The street here is wet with some small puddles here and there. But still cleaner than the ones back home.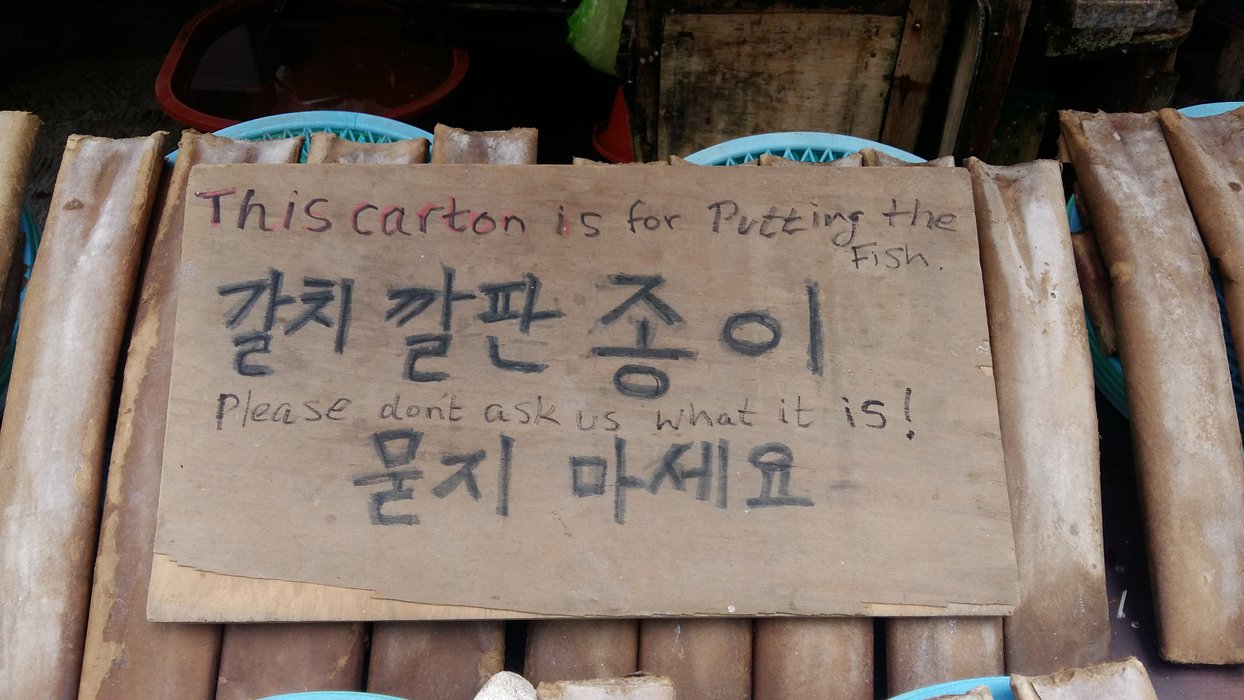 The stall owner is sure grumpy. LOL.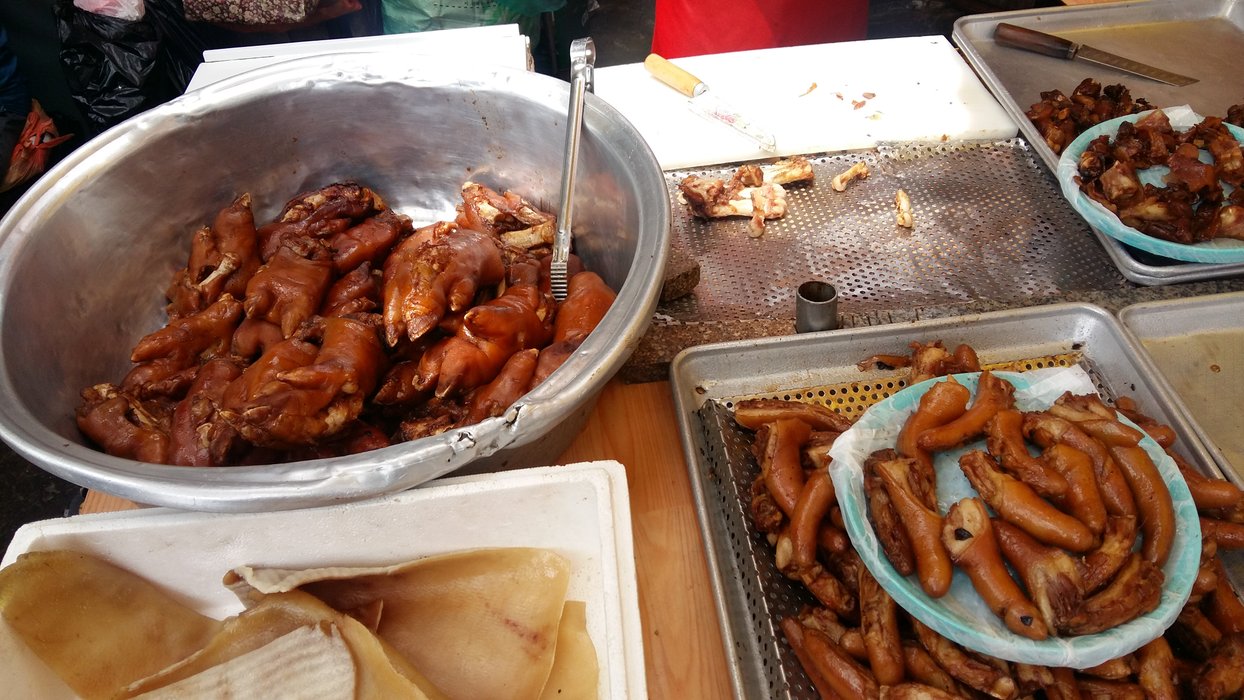 Trotters and tails. Besides seafood, I spotted this stall selling these local delicacy. Nope, we didn't try.
FINALLY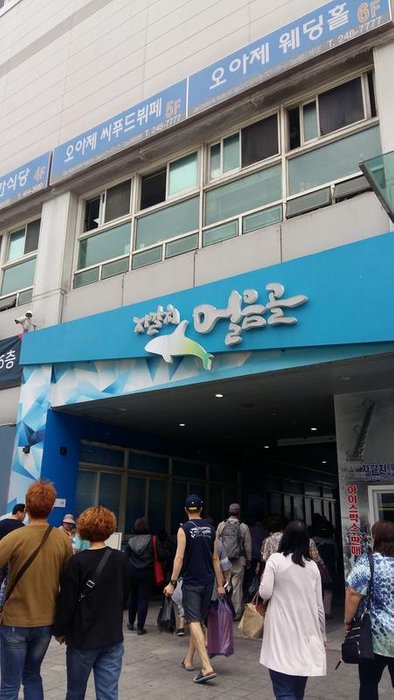 THE Jagalchi Fish Market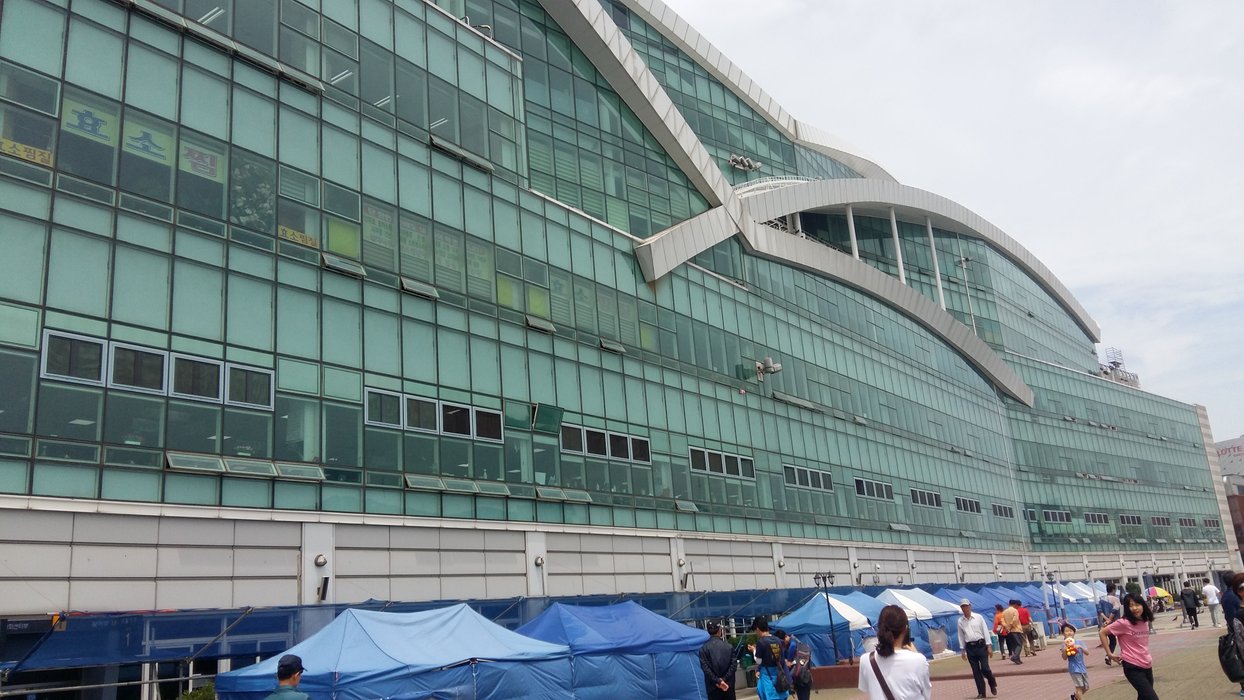 It's HUGE!
Jagalchi Fish Market is over-rated if you ask me. The ground floor is where all the seafood stalls are. Then, 1 floor up is where you can eat fresh raw fish. @davidke20 doesn't eat raw fish and it was crowded. A meal could have easily set us back KRW 50,000 - 100,000 having looked at some of their menus. Some waitresses spoke Mandarin to us thinking we were from China. So I guess, they have a lot of Chinese tourists here. We just went one round for the feel of it so we can tell people we did go to Jagalchi Fish Market lah.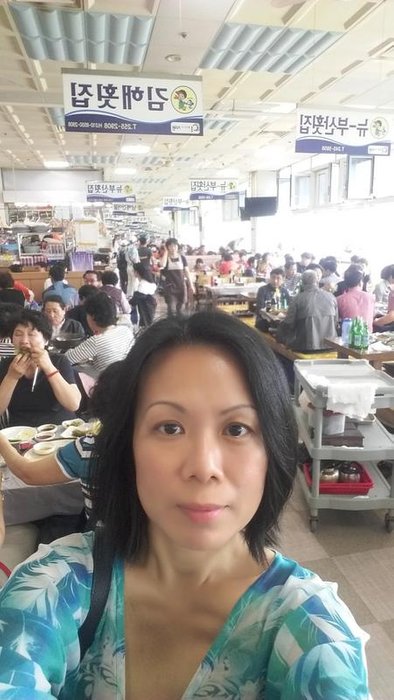 Inside the raw fish food hall.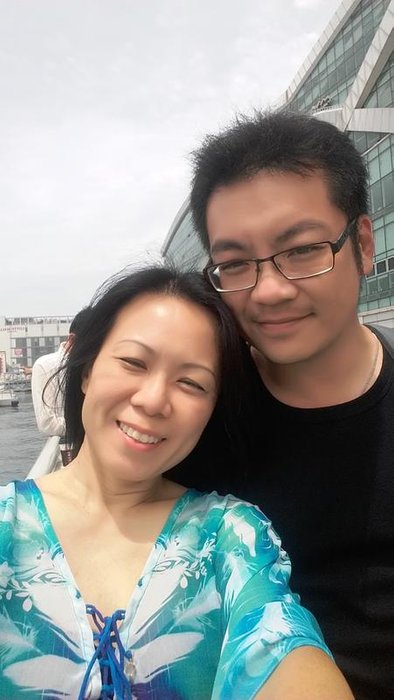 Outside the building was the pier. It was nice and windy.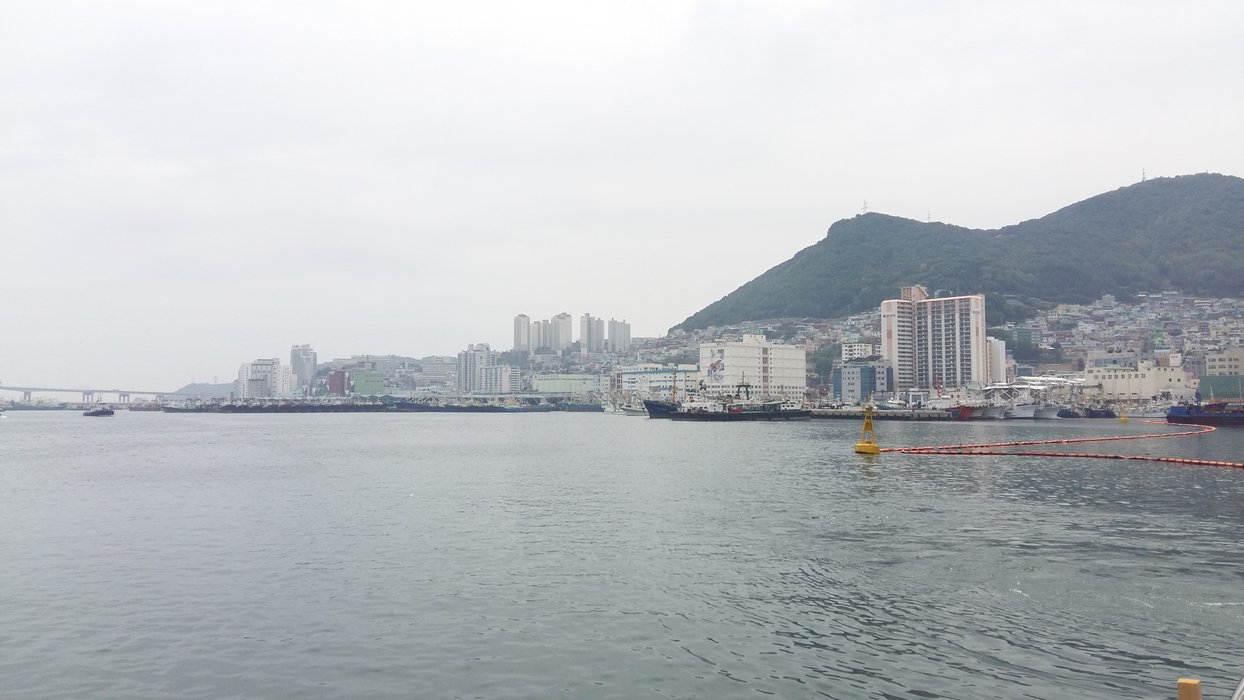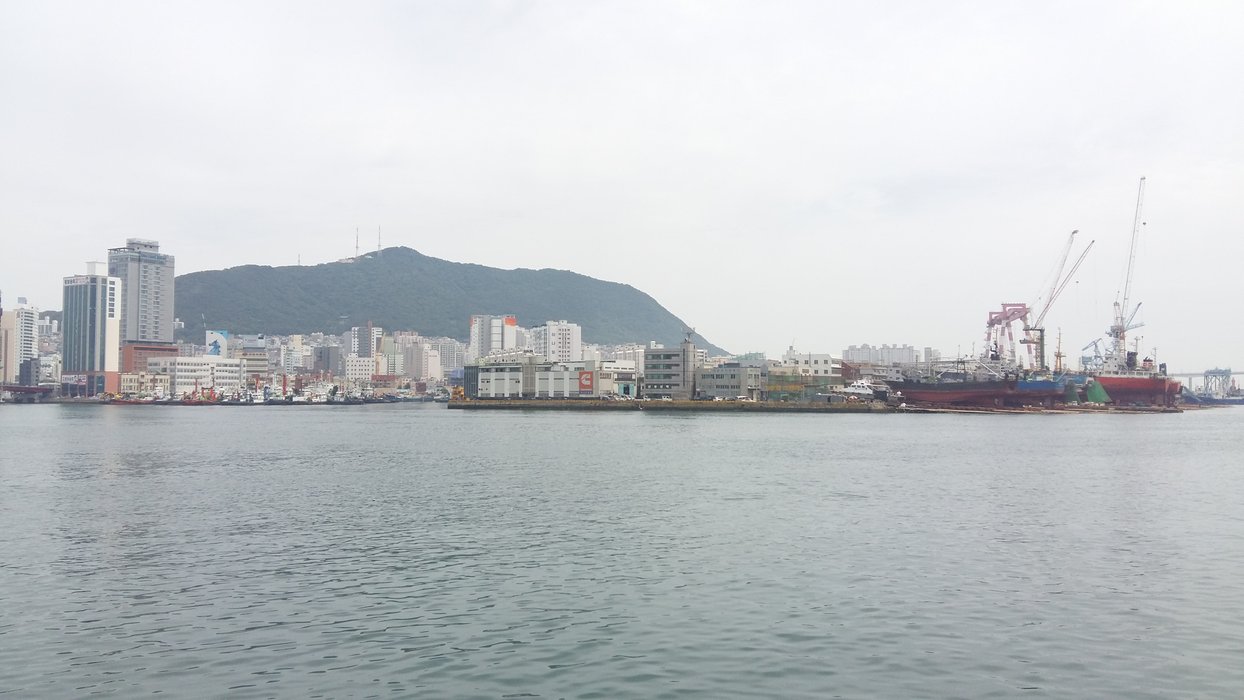 You can see Busan port from the pier.
Jagalchi to BIFF Square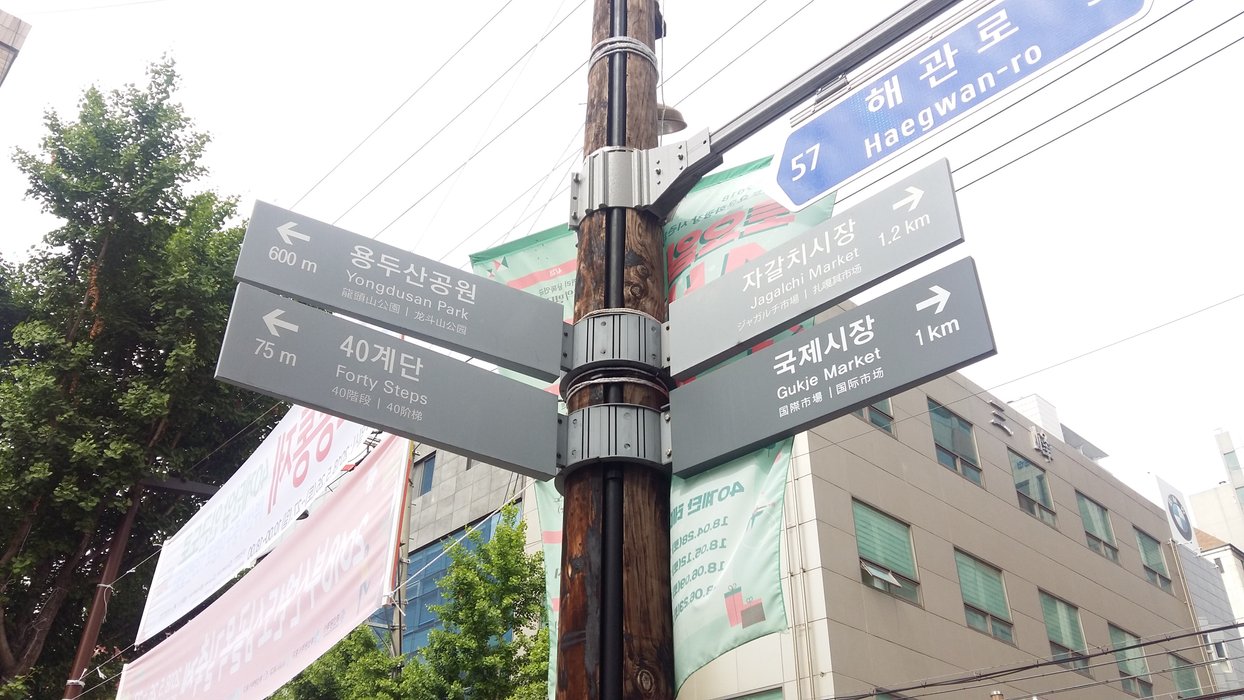 We like BIFF Square! This is where the Korean street food is.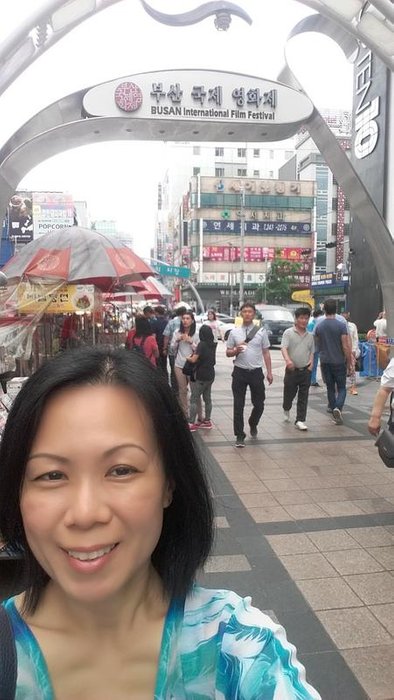 BIFF stands for Busan International Film Festival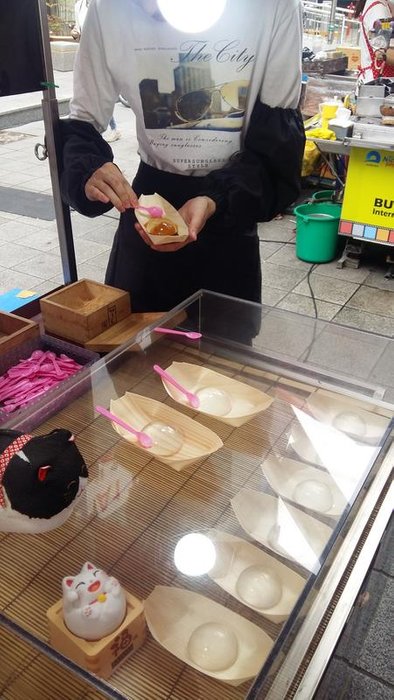 This is the first stall we came across selling strange looking jelly.
This is a famous stall selling Hotteok.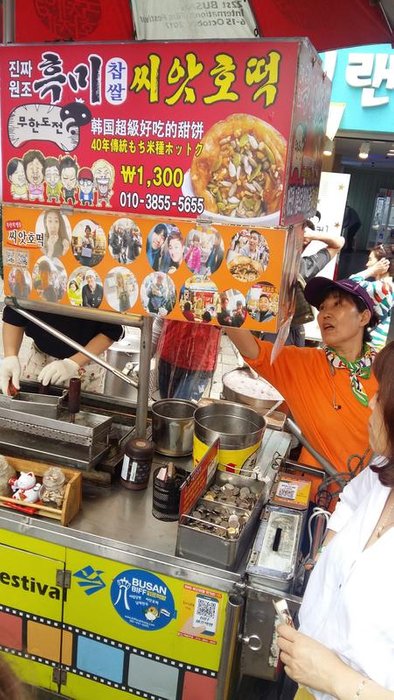 I guessed because there seemed to be many pictures of celebrities on the stall.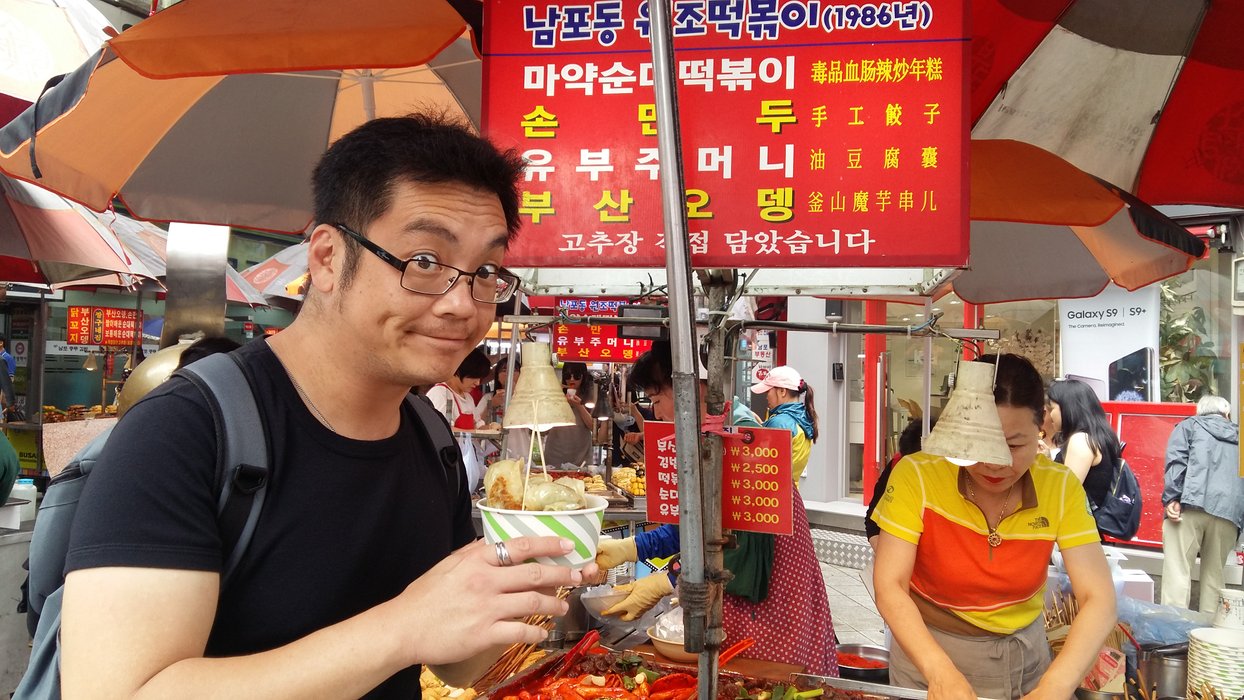 Korean fried dumpling. This became our lunch.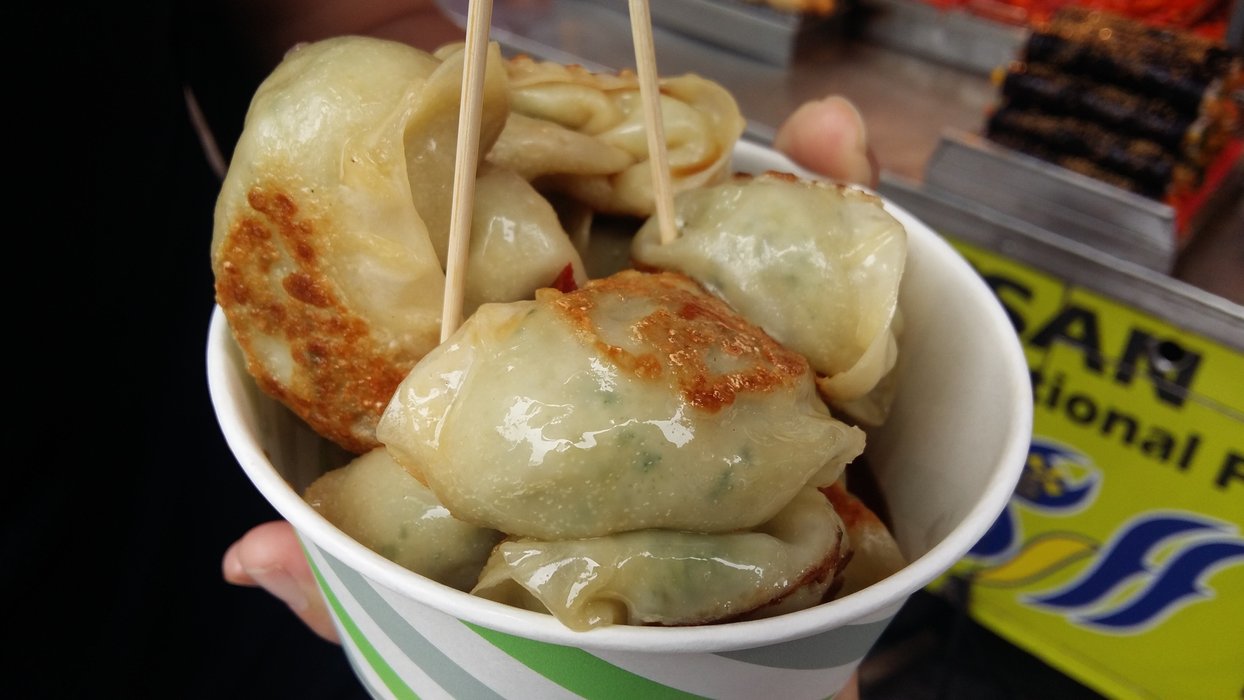 Really delicious. It's like the Chinese fried dumpling or Japanese gyoza. Inside is meat, vegetable and glass noodle.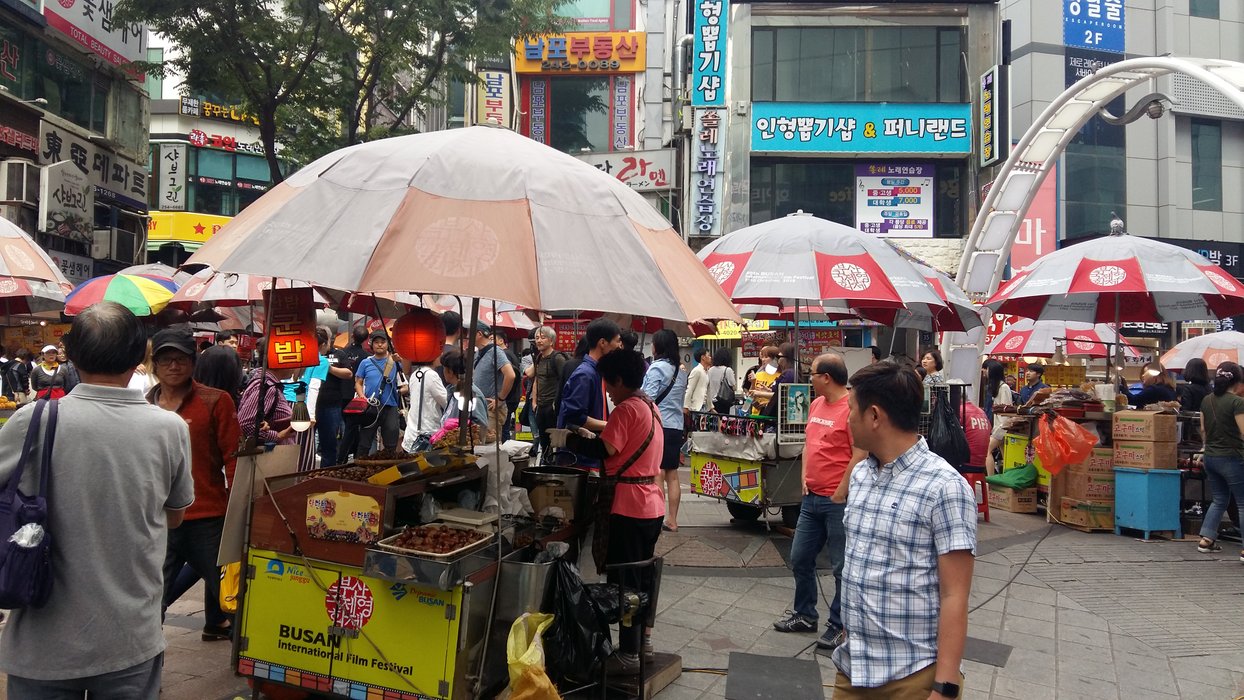 A small part of BIFF Square.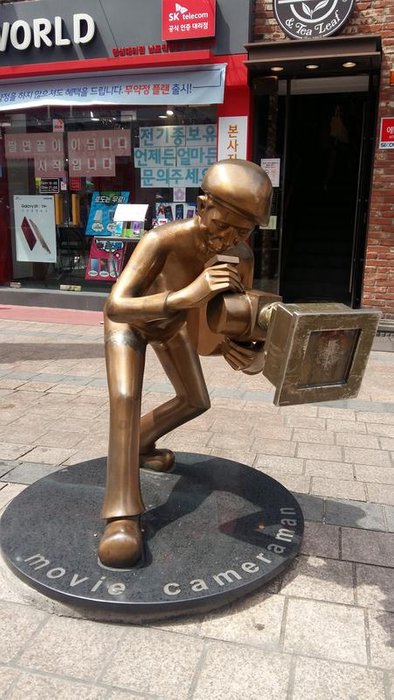 Street art along BIFF Square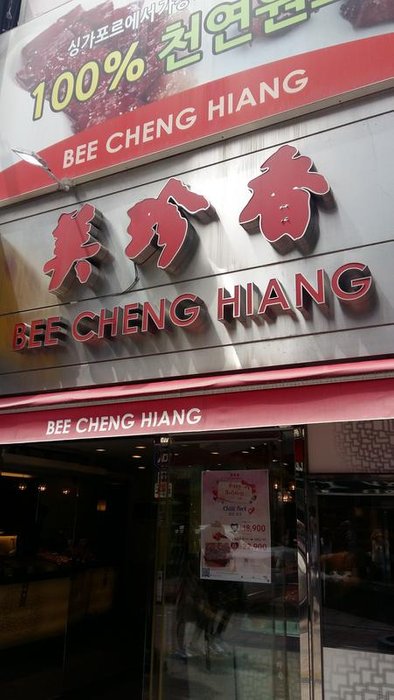 And, we found this shop! The closest look of home.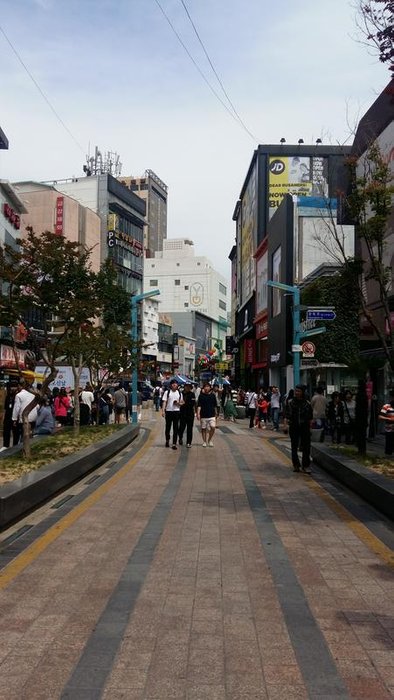 Sunday is a good day to come to BIFF Square. Because there are lots of people, so lots to see and feel and eat.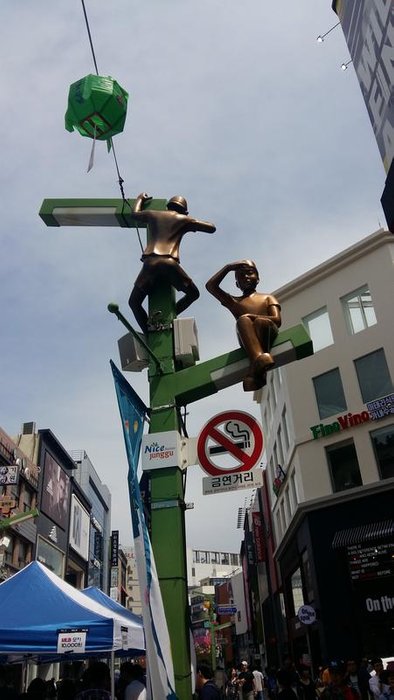 Looked up and saw this cute lamp post when we were leaving BIFF Square
BIFF Square to 40 Steps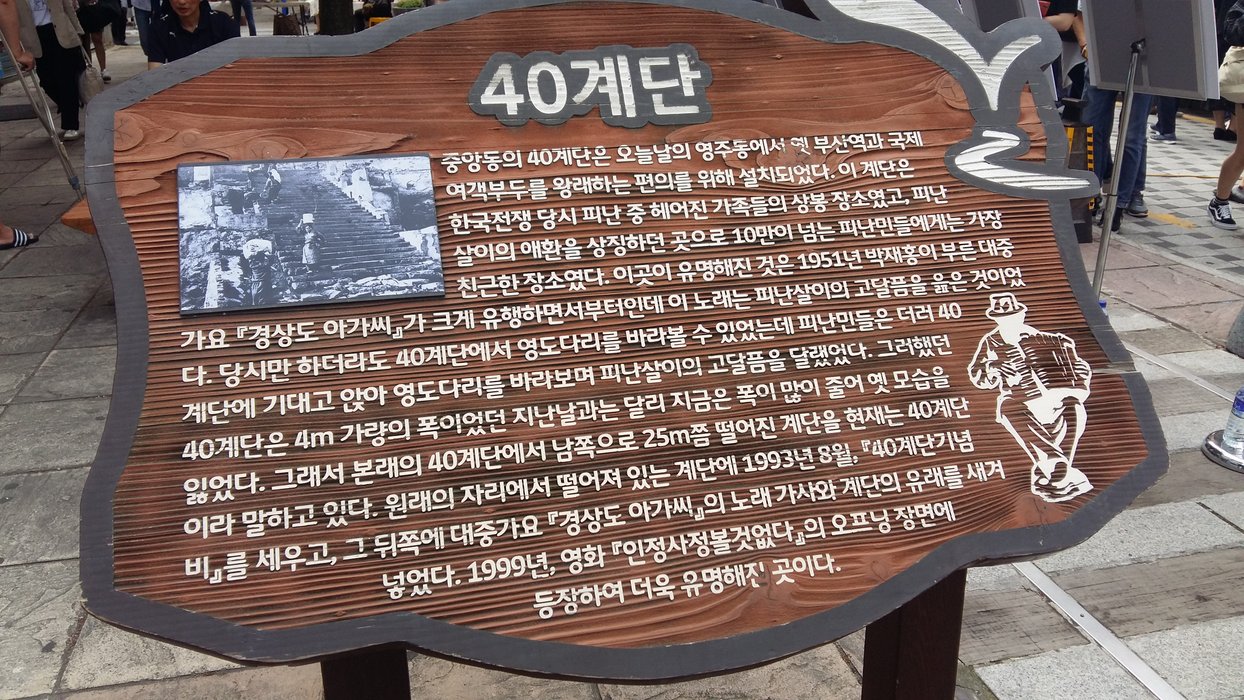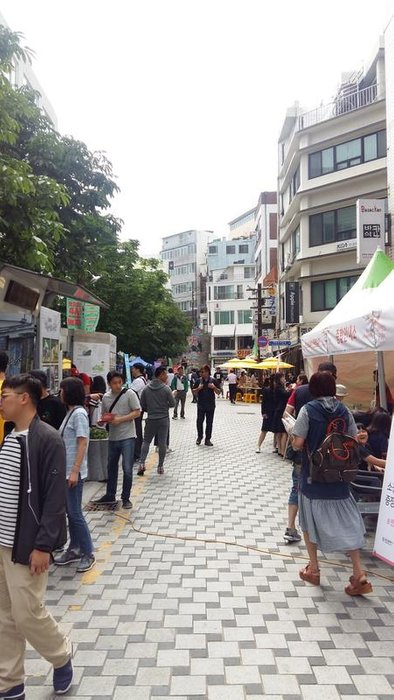 40-Step Culture & Tourism Street
40-Step Culture & Tourism Street is a time-honored 40-step stairway remembering the joys and sorrows of those displaced by the Korean War. The street leading up the stairway is turned into a place for tourists to appreciate local arts and crafts. I guess we picked the right day to come to this place as the street was filled with activities.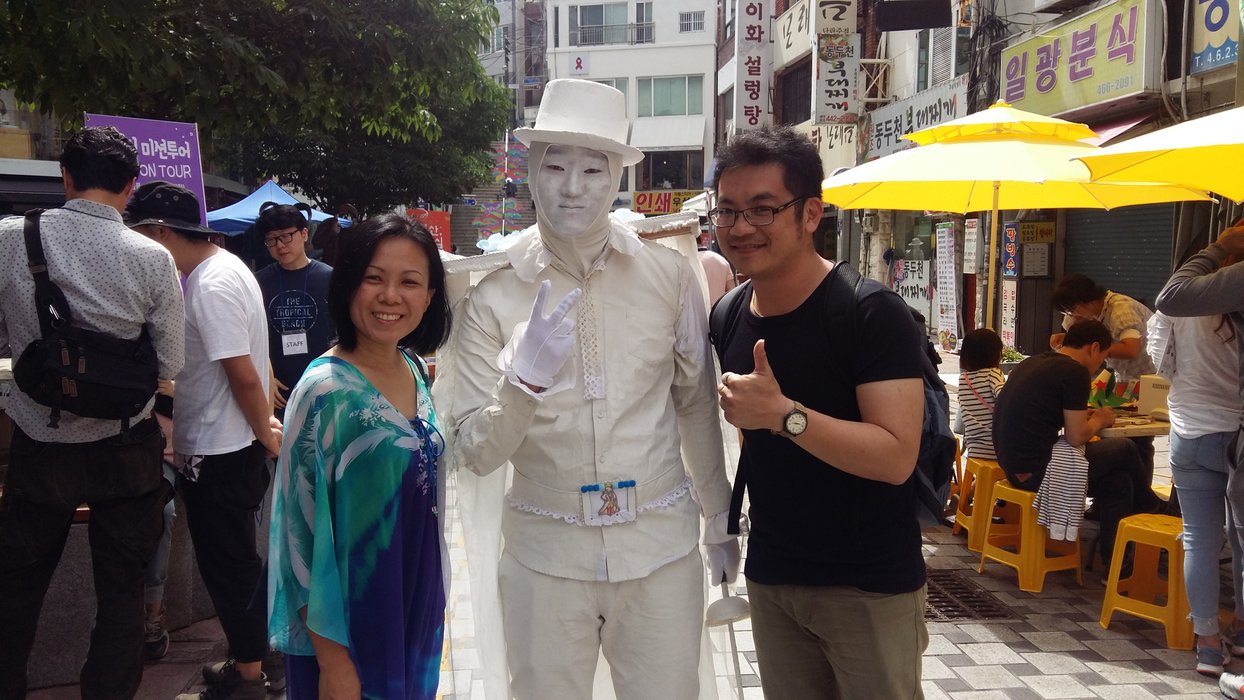 Unlike human statues, this one moves.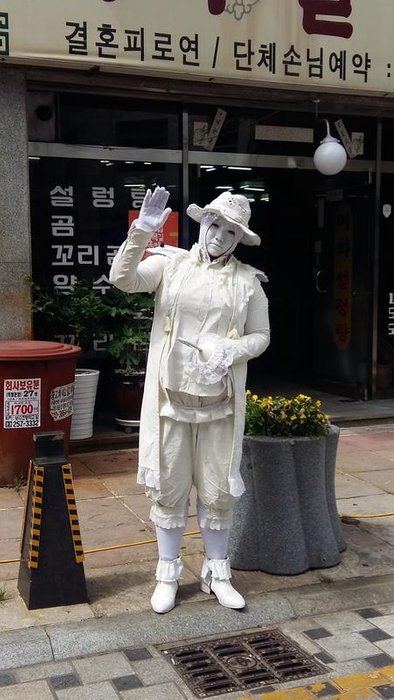 She waved at me
Statue of a man pumping water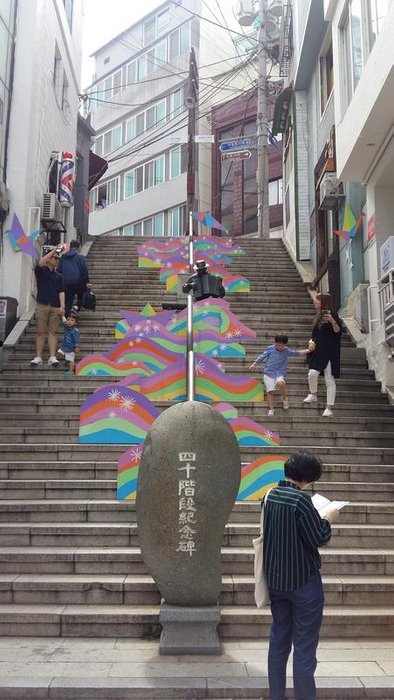 The 40-Step Stairway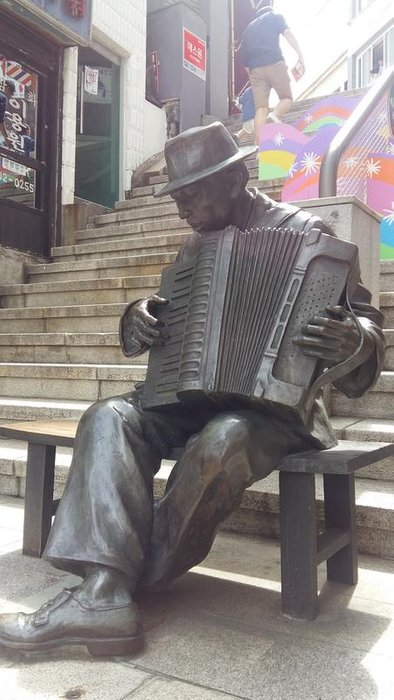 More statues along the climb up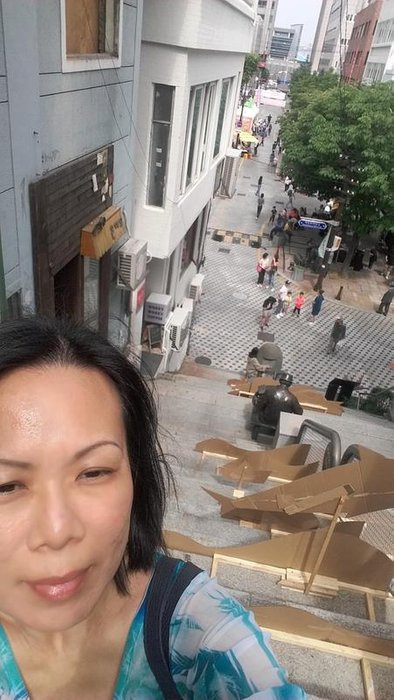 At the top of the stairway looking back down
Once we reached the top of the stairway, we turned right. A short walk led us to the 40-Step museum. Fortunately, we had a volunteer Korean tour guide who took us up there. He spoke fluent Mandarin and passable English. If it wasn't for him, I wouldn't have known there is a museum. I like museums.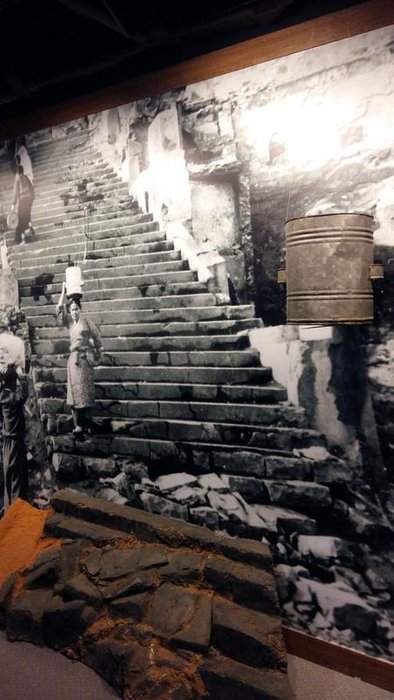 A picture of 40-Step during the Korean War.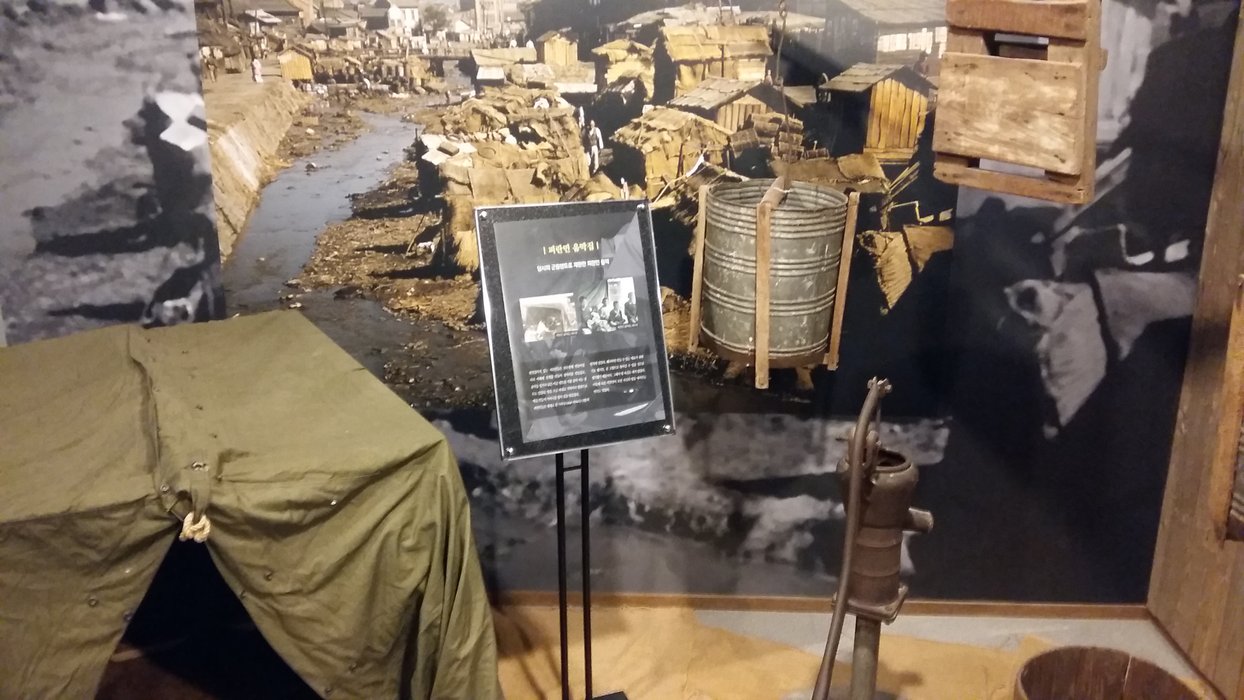 One of the displays in the museum depicting history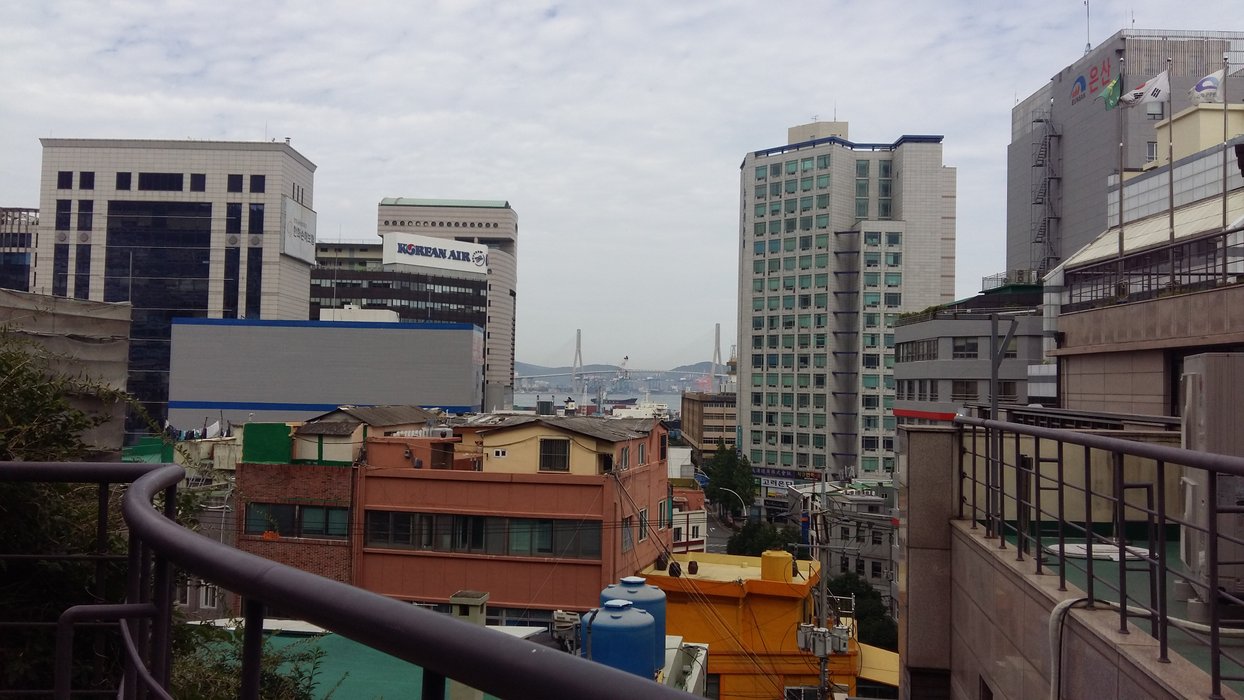 At the rooftop of the museum, we could see Busan Port.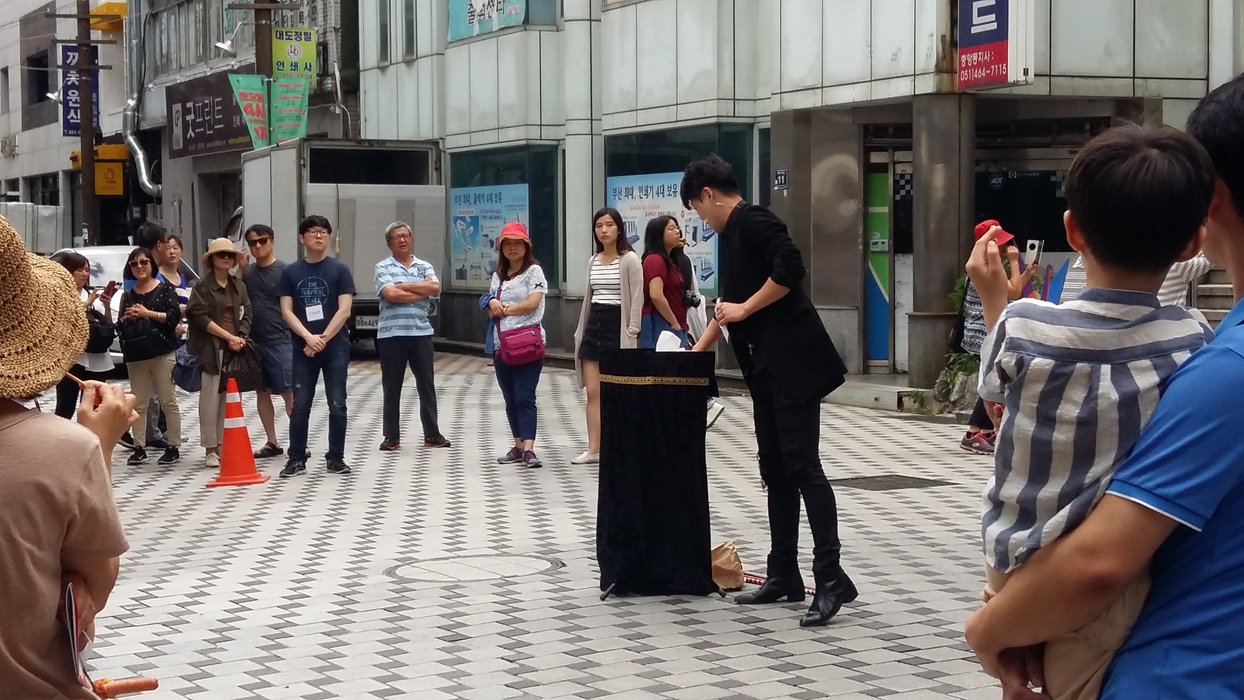 A street magician was performing as we came back down to the street level.
English Catholic Mass at Choryang Church
We took the metro back to Choryang Station and from there we walked to Choryang Church. By now, we were already very tired from all the street walking and looking forward to a 1.5 hours of quiet time to replenish our physical strength and refresh our souls.
We could see the church from afar. It's a modern building and a bit of climb uphill.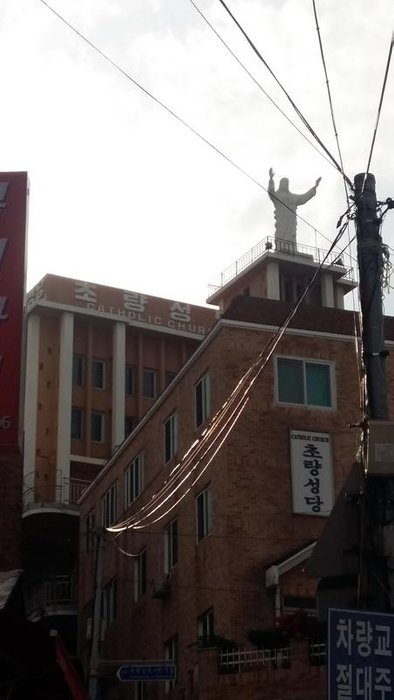 Choryang Church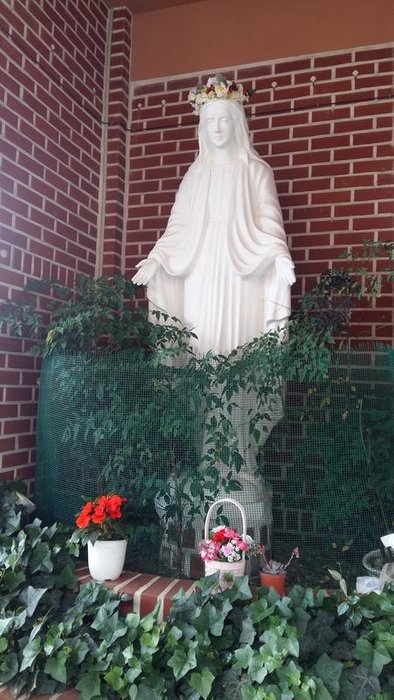 The statue of Mary signifies this is the right church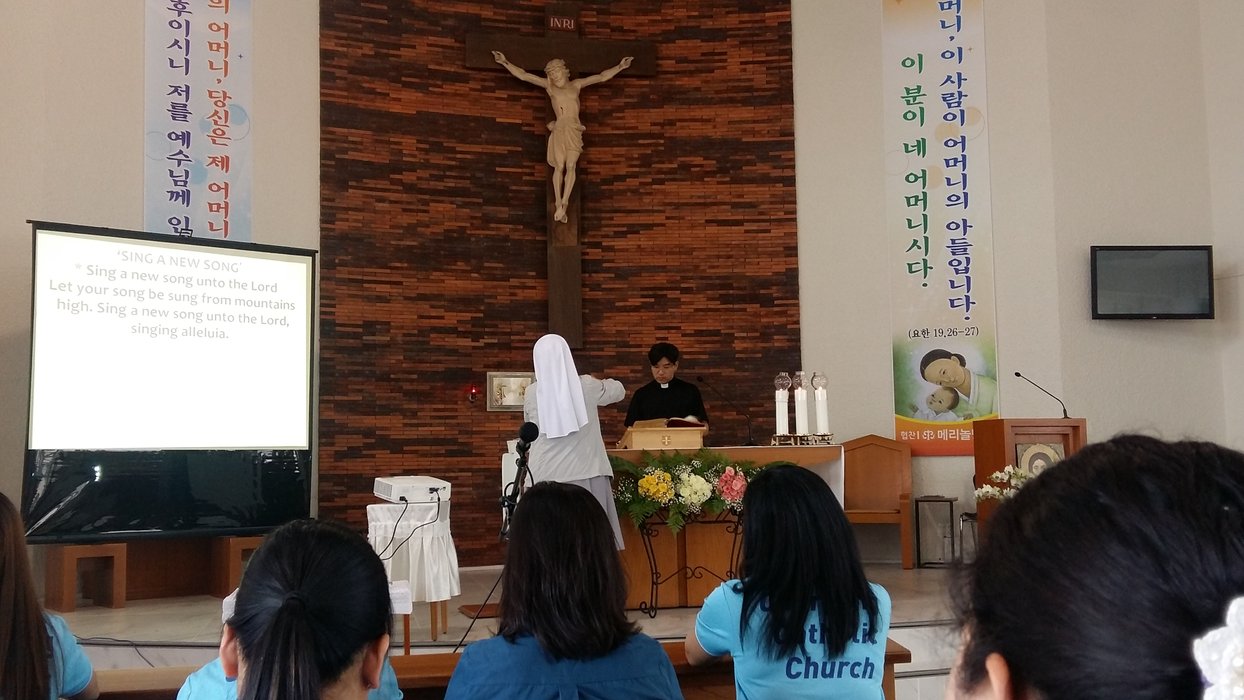 The priest, the choir and a sister were preparing for mass.
If you're a English speaking Catholic and reading this, English mass is every Sunday 4pm. The choir is a Filipino choir the day we attended mass. Am not sure if it's the same choir at every mass. They had a drum, guitar and organ. It was quite loud when they played. And some of the mass ordinaries were different from the ones we have in Malaysia. All the ordinaries tunes were not the same as the ones in the Roman Missal. Was a bit disappointed but I reminded myself I went there to pray and offer thanksgiving for a safe journey, not to criticise the way the mass was animated.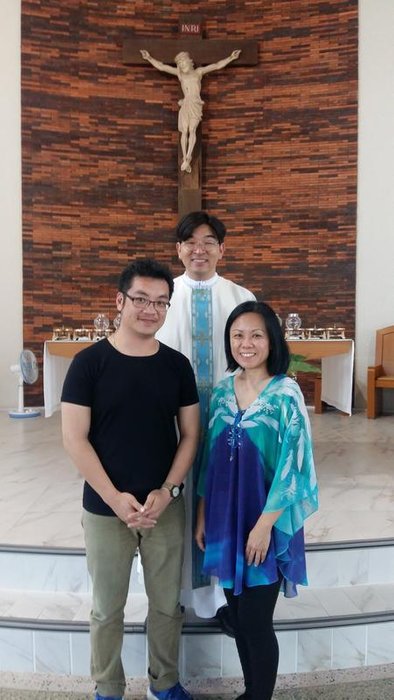 I asked for the priest blessing for a safe flight and he insisted we take a photo.
Choryang Church to Seomyeon
We left the church in good spirits. Almost 2 hours without any walking and connection to the outside world.....lol. It was good for both my legs and my soul. We took the metro from Choryang to Seomyeon because I wanted to check out the night scene there and look for dinner.
Exiting from Seomyeon Station, we followed Google Maps to look for Seomyeon 1 Beonga. But I think we got lost again. The area surrounding the Seomyeon Station has a lot of cafes and restaurants. But we noticed most of them are either Western or fusion. Looks a bit like Kuala Lumpur Changkat Raja Chulan in the evening. Maybe because it was a Sunday, the crowd here is not as much as BIFF Square.
After wandering around without directions, we decided to head back to Seomyeon Station so we wouldn't get too far lost. We went into Starbucks for a nature call. Since we were in there, I bought @davidke20 a drink.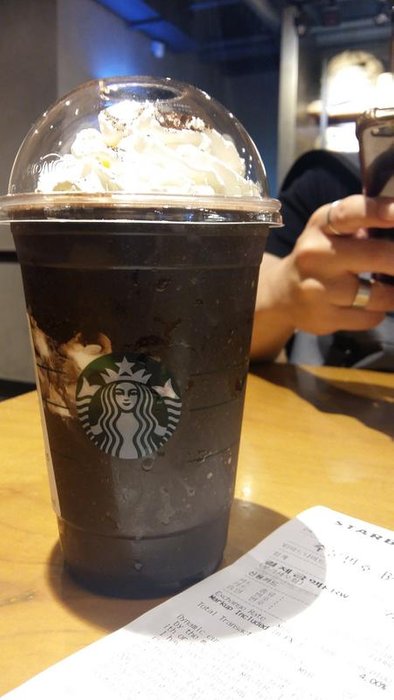 Starbucks Midnight Mocha cost me RM 28. It's really good.
Finally, to ended a long day with a proper Korean dinner at Songjeong Samdae Gukbap in Seomyeon. We found this quite by accident. When we walked out of Starbucks, and towards the direction of Seomyeon Station, we saw this eatery. We ordered spicy beef soup set. Enough to feed 2 standard sized Malaysians. Don't forget they serve banchan in every meal (Korean side dishes).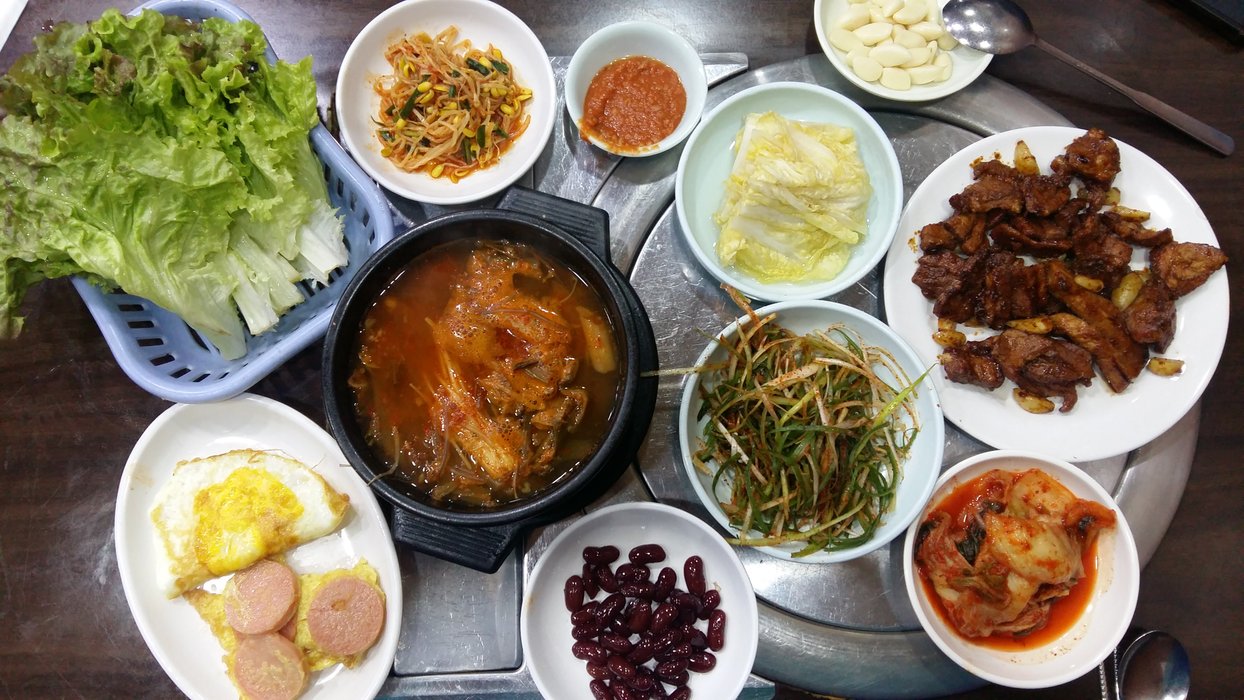 A Korean set meal, the full works.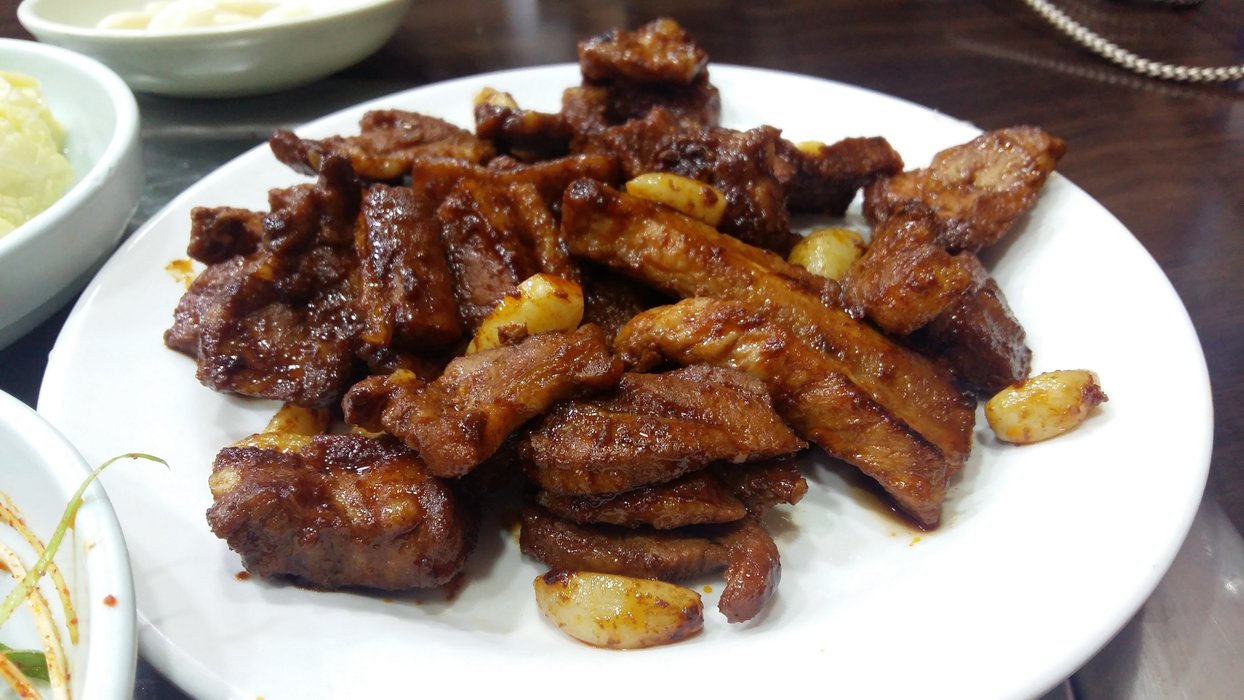 Added a side dish. BBQ pork ribs. Super tasty.
Dinner was on me and I paid about RM 80 for the meal. It was not expensive at all. The food was authentic and we know for sure we will never get the same taste in Malaysia.
After dinner, we took the metro back to Sasang. Exited Sasang Station, we took a different route to walk back to Max Motel. By now, we're very familiar with the landmarks in this area. And woah....Sasang at night is happening! And right at the back of the motel we were staying in.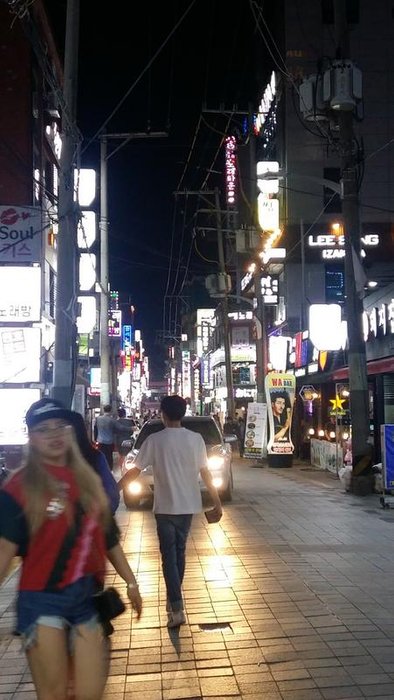 Bright lights and bars
At a crossroad where all round are restaurants and bars.
If we knew, we probably would have came back to Sasang and have our dinner here. But then we didn't regret having the dinner at Seomyeon. Unfortunately, this is our final night in Sasang. Tomorrow, we will be moving to Gwangan area.
Our 3rd day in Busan and I must say I really enjoyed the trip. We breathed in the culture of Busan in Gamcheon Village, captured Busan's nature in Taejongdae & Geumjeongsan, immersed in peaceful surroundings of Beomeosa temple, taste and feel the life of Busan city every time we eat, ride the metro and walk among the city folks of Busan. Amidst all of that I got to fulfill my Sunday obligation in Choryang Church. Truly, we are richly blessed by God.
Where got zombies in Busan leh?
Stay tuned for #lazymom Travels To Busan Korea-7 Days Itinerary:Day 4
Find out what happened before this post:
Lazymom Travels To Busan Korea - Preparations For The Trip
Lazymom Travels To Busan Korea-7 Days Itinerary:Day 1
Lazymom Travels To Busan Korea-7 Days Itinerary:Day 2


Disclaimer : Unless stated otherwise, all photographs posted in this blog are owned exclusively by Frances Aw.

#lazymom travels



"upvote, resteem & follow"
Together, we Steem on.
https://steemit.com/introduceyourself/@francesaw/apa-khabar-steemit-community
I'm a member of Steem Malaysia - TeamMalaysia on the Steem Blockchain
FB Page : https://web.facebook.com/groups/Steem.Malaysia/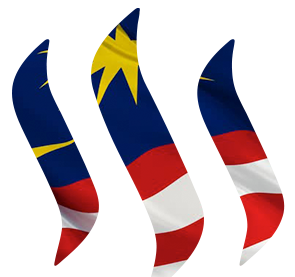 Team Malaysia