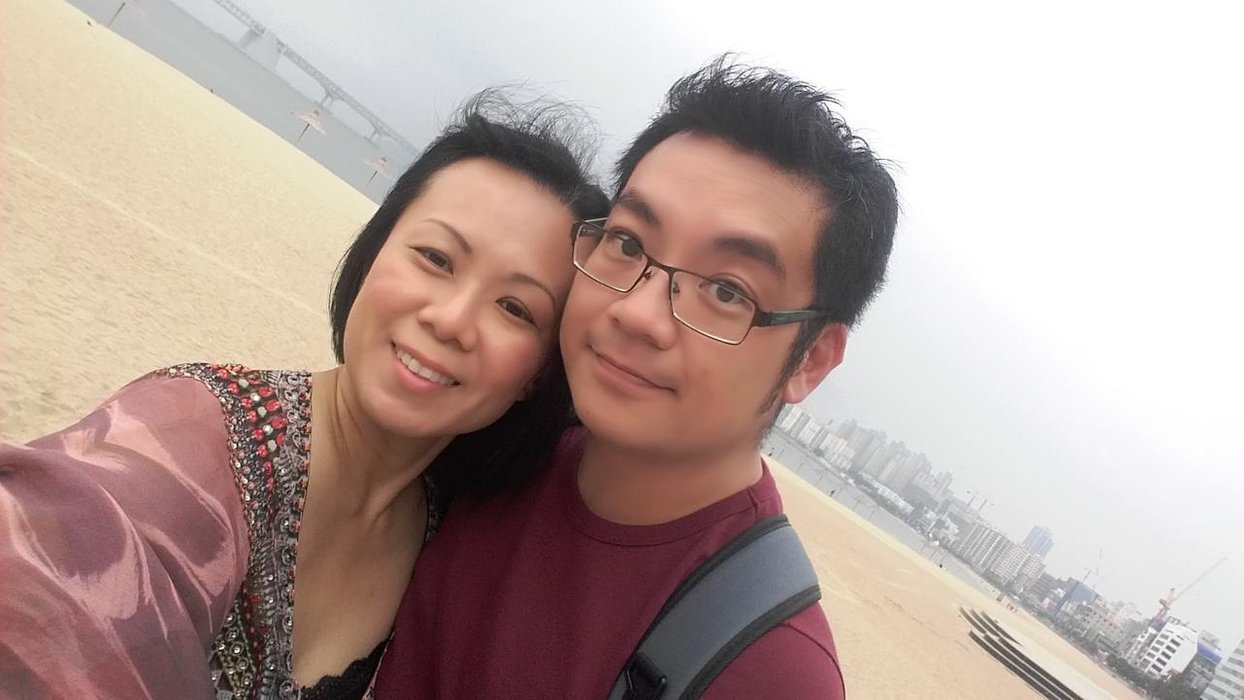 Day 4 GWANGALLI BEACH-ORYUKDO SKYWALK IGIDAE COASTAL WALK - GWANGAN BRIDGE
0800 Check out of Sasang Max Motel
1000 Gwangalli Beach - BEXCO Hostel B&B
1200 Brunch in Cafe Primo
1400 Oryukdo Skywalk
1600 Igidae Coastal Walk
1900 Dinner in Twins Dwaeji Gukbap
2000 Gwangan Bridge Night View
Onward to Gwangalli Beach
We checked out of Sasang Max Motel early, skipped breakfast in Sasang as I thought we'd go grab breakfast in Gwangan. We took the train from Sasang Station to Gwangan Station. From Gwangan Station, it's a 20 minutes walk to BEXCO Hostel B&B. The journey takes 1 hour. There were other routes suggested by Google Map, but only one that does not include taking the city bus and takes the shortest amount of time.

Google Map is very accurate in Busan. We used it everywhere we go. So having a good wifi connection is crucial.
Gwangalli Beach
It was a very cloudy day with slight drizzle. This is a panaromic view of the famous Gwangan Bridge from the beach. Taken with my Samsung A500 and set to maximum exposure - the best I could do under the overcast Busan sky. The temperature was hovering around 20 - 21 degree celcius. Nice and cool, considering I come from Malaysia where we have summer all year round.
Once we reached Gwangan Station, it took us a while to find the right exit because there were so many, each leading to a different part on street level. A wrong exit could make our walk to BEXCO Hostel longer than 20 minutes. On the 4th day, you'd think we'd get the hang on Busan Metro. Well, we could. If we can read Korean.
Read @davidk20's post on his 4th day in Busan here : Move To Gwangan
BEXCO Hostel B&B
This is by far the most awesome budget accommodation I've stayed in. I found this in Agoda.com.
BEXCO Hostel B&B
is exactly what the name indicates, but a little more!
We didn't get to eat breakfast, so we arrived at BEXCO early. The caretaker is a Japanese man who speaks good English and is warm and friendly. He gave us our room straightaway as soon as it was ready. Check in time was supposed to be 3pm but we got our room by 10am. Best of all, we got the whole place to ourselves as there were no other guests.
The place is cozy almost like home. Opened front door and windows invite the cool sea breeze in. The open kitchen is equipped with hot/cold drinking water dispenser. There's a coffee pot with warm black coffee available throughout the day. I saw some 3-in-1 coffee sachets. If hungry, there's biscuits, bread and bananas to munch on.

The kitchen counter
I'm told we are to make our own breakfasts and he showed me what's in the fridge and where stuff are for cooking. I loved this a part actually - making breakfasts. I enjoy making breakfasts the most. Making breakfasts on holidays reminds me of my childhood days. My family would go on holidays and my mom would be whipping up breakfasts with bacon, eggs and toast with black coffee. The smells of all those yummy foods combined as I yawned myself out of bed are the best.
We chilled for a while in the common area while I looked over my itinerary for the rest of the day. The first thing was to go get brunch. Before that, we went to check out our room and dumped our luggage.

The view of Gwangan Bridge from BEXCO Hostel
The walk from BEXCO Hostel to the Gwangalli beach is not far. I decided we'd go for a walk along the beach area to familiarise ourselves with the surroundings and pick a place to eat. There are many eateries facing the beach but most were not open in the morning. This place is more for the night crowd.

Gwangalli Beach on a cloudy day

Beach is super clean because of these guys

No sun, no sun bathing tourists


Very windy too
After walking the entire stretch of the esplanade lined with restaurants, cafes, bars and convenient stores we stumbled upon Cafe Primo. I read about this cafe in a travel blog and I was happy to have noticed it. It's not an eatery serving Korean food and I wasn't sure
@davidke20
would eat here but I dragged him up to check it out anyway.

It's pretty.

And empty.

Brunch! Just what we needed.

Look 100/100. Taste 101/100 !
Here's what
@davidke20
thinks of the place and his descriptive review of the food :
First brunch in Gwanggali Beach
Gwangan to Oryukdo Skywalk
Oryukdo Skywalk is one of the tourist spots. Some blogs say it's not worth the visit because the skywalk is nothing spectacular due to its length. But since we flew all the way and we have time of course we should go and experience it. According to
VisitKorea
website, this area is "shaped like a saddle" and the walk is the "dividing point between the East Sea and the South Sea".
We took the train (Green Line) from Gwangan Station to Kyungsung University Station, exit at #5 and took bus #2.

The sight of the sea once alighted from the bus. That's a lighthouse on the island. Need to take a ferry from the pier to get there.
Before we head to the skywalk, we walked into the Oryukdo Island Promotion Hall first to get some information on history, ecology, and organisms of Oryukdo Island. Then, we walked to the skywalk.

Lots of visitors at the skywalk

Had to put these on to over my shoes before I step onto the skywalk. FOC.

Oryukdo Skywalk is a 15-meter glass bridge

View from atop the bridge
It's pretty nice being on the bridge, cool and windy

Another view from the bridge

It was low tide, only saw rocks and plants.
I was enjoying the view when a bunch of noisy students came onto the skywalk and started jumping
#facepalm
#wtf
#spoiledmood
. I looked around for my knight in shining armour
@davidke20
and discovered he left me on the bridge to die should those damn kids did stomp the bridge off the cliff. I scampered off the bridge irritated.
Here's proof that @davidke20 abandoned me on the bridge in his recollection of the visit to Oryukdo Skywalk.

There was a wooden walkway that leads down to the pier. I took this view of Oryukdo Skywalk midway down the walkway.

Even the birds are admiring the ocean view. Good thing those noisy students didn't follow our trail down.
Oryukdo Skywalk - Igidae Coastal Walk
Igidae Coastal Walk is NOT a walk along the coast. It's a hike. A 2.5 hours hike. Of course, we only found out
after
we started on the trail.
@davidke20
would tell you we took the walk to save on transportation because we'd come out the other side where we would take a bus for dinner and back to BEXCO Hostel.
I've NEVER been on a such a LONG hike. But the experience is unforgettable and the scenery so beautiful! The good thing is, we started the walk on the RIGHT side which is easier to navigate. if I had read this blog, I probably would have not attempt this. But then, I'm glad I did.

This is the start of the coastal walk.
After like a thousand steps, up and down walkways and staircases from the skywalk area, we reached what looked like a hiking trail.

We're on a trail between the mountain and the deep blue sea.

View of the sea from the coastal walk

I looked back and took a photo. See the walkway? This was like 30mins into the walk. A LONG way more to go.

Stretched out over the walkway a bit to take in this breathtaking view. Thank God for the beauty of this place which compensated for the footwork.

We saw quite a number of people fishing along the coast. How'd they get down there is a mystery to me.

Are we there yet?

Too beautiful not to stop and take a picture

Pit stop. We took as many pit stops as possible as my feet were screaming for their life.

The sun was dropping from the sky fast.
From here onwards, my phone battery had less than 10% juice. It was coming to 7pm and we must catch the bus that would take us to our dinner place. I stopped taking photos and concentrated on walking.
@davidke20
was quiet and wore a worried expression. Despite the wonder of nature here, it's no fun to be on the side of a mountain with no food, no water and phones low on juice. In our hurry, we passed many more nature's beauty without taking photos. We did stop at a stream where the water was so clear and cold I really wanted to soak my tired feet in. But time did not permit. There was a camp site, a team building area, a suspension bridge, caves where the sea waves in and out.
After like forever, we reached the end and came out victorious! Took out my phone and snapped some photos.

The end of the Igidae Coastal walk collides with this shipyard.

The view of Gwangan Bridge.

Waited for the bus at this bus stop while I charged my phone.
Get more pictures and stories from
@davidke20
from his post :
Nam-gu 남구 : Igidae Coastal Walk
Dinner in Twins Dwaeji Gukbap
So after that walk, I mean hike we deserved a good meal. The plan was to have pork rice soup. That's the whole idea of going to Oryukdo/Igidae in the first place - to eat!
We took a bus to arrive at the dinner place. I used Google Map to help navigate.

Yes, still have walk another 9 mins to get to dinner.

Around RM 24 for one portion of dwaeji gukbap

We added 1 extra bowl of pork soup on the side.
Don't let the green chillies frighten you because they're not spicy at all, but sweet! We had the same on the
first day
of our trip. Dinner was extremely satisfying for me. The soup was nice and hot not to mention protein replenishing after a back breaking hike.
Gwangan Bridge Night View
We reached Gwangan at 9.30pm, according to
@davidke20
. We still had to walk back to BEXCO Hostel so we had a good view of the bridge all lit up at night. We sat at the beach and rested a while taking in the night air, the noise from across the street and the cool sea breeze.

Sitting on Gwangalli Beach admiring Gwangan Bridge

Gwangalli Beach at night

Gwangan Bridge
We took a slow walk from Gwangalli Beach back to BEXCO Hostel, probably the only 2 zombies in Busan that night.
Stay tuned for #lazymom Travels To Busan Korea-7 Days Itinerary:Day 5
Find out what happened before this post:
Lazymom Travels To Busan Korea-7 Days Itinerary : Day 3
Lazymom Travels To Busan Korea-7 Days Itinerary:Day 2
Lazymom Travels To Busan Korea-7 Days Itinerary:Day 1
Lazymom Travels To Busan Korea - Preparations For The Trip
Disclaimer : Unless stated otherwise, all photographs posted in this blog are owned exclusively by Frances Aw.

#lazymom travels



"upvote, resteem & follow"
Together, we Steem on.
https://steemit.com/introduceyourself/@francesaw/apa-khabar-steemit-community

I'm a member of Steem Malaysia - TeamMalaysia on the Steem Blockchain
FB Page : https://web.facebook.com/groups/Steem.Malaysia/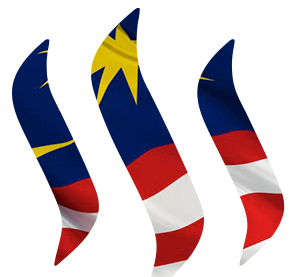 Team Malaysia

Posted from my blog with SteemPress :
http://francesaw.vornix.blog/2018/10/18/lazymom-travels-to-busan-korea-7-days-itinerary-day-5/