Day 5 FREE & EASY DAY IN GWANGAN
After a whole day of walking yesterday, I woke up with an injured toe. I won't show you any picture because it's gross. Google Subungual Hematoma. Good news is, my toe nail finally peeled off of my toe yesterday! That's 5 months of recovery period.
Back to my Busan trip day 5.....@davidke20 woke up at 4am and went out for his dawn run : What's going on early morning at Gwangalli Beach
I woke up in time to make breakfast for both of us. It was so nice to be able to leisurely cook a proper breakfast without having to rush for anything.

Look 20/100. Taste 70/100. Of course not as good as Cafe Primo but 'home' cooked by lazymom : )
What I like about this breakfast is that I get to drink my Aik Cheong coffee muahaha!
Sedap
. The bacon in Busan is nicer and crispier after frying, compared to the ones I buy from supermarket back home. While I made breakfast,
@davidke20
did the laundry. At 9am, the sun was already blazing. The weather was beautiful. No clouds in sight and temperature hovering 20 degrees celcius. Perfect laundry day.
Since the weather was so good, of course we went out. The day was supposed to be free & easy, to rest our tired feet from all that walking the day before, but aiya....we still had to walk some distance to get to the beach area.

So happy to see the sun!
We took a slow walk to enjoy Gwangalli Beach, be touristy and took photos. Then I had this curious urge to try Korean espresso. So we went browsing the street cafes to pick one we feel may serve good coffee.

Hot latte for lazymom and cold brew nitro coffee for @davidke20

We settled for Ediya Coffee, Busan Gwangan Beach
Like what @davidke20 wrote in Don't go too far, stay in Bexco Hostel, the coffee was too mild for me. After having Aik Cheong, these have no kick. After about half and hour or so, we walked back to the beach. @davidke20 told me about his run this morning and the sights he saw, offered to take me down the same path for a stroll.
We walked back to the direction of BEXCO Hostel and walked past it towards the opposite direction of Gwangalli Beach.

Here's a map roughly showing our walk
So much for resting. We ended up walking a lot but not as much compared to yesterday. There's A LOT of walking in Busan actually. People here walk so much they're all very fit and slim, be it young or old.

Spotted this bird. I think it's one of the seagull variety

The day was so clear that we could see the Gwangan Bridge unlike the day before

We're on the path @davidke20 ran earlier in the morning. The same buildings in the background appeared in his post.

A closer view of Gwangan Bridge during the day

@davidke and his ex-girlfriend
We walked and walked and walked some more enjoying the leisurely feel of a lazy Tuesday. On any given Tuesday, I would be up at 5am for a 7am meeting. Tuesday in Busan was awesome possum. I passed houses, shops, buildings and people busy with their daily routines. No traffic jam at all. City buses without black smoke emitting from their exhausts passed by as we weave through the streets. We worked our way back towards Gwangalli Beach trying to waste time until it was time for lunch.
On our first day in Gwangan, @davidke spotted a BBQ eatery that had a promotion sign for pork belly at KRW 2300. So as we were walking, we chanced upon it again. And so, our lunch was set.

Our First Korean BBQ Lunch in Busan

If you were there you would surely salivate. They smelled heavenly.

@davidke20 was very happy he got to eat meat

The full works. 1 BBQ set + KRW2300 pork belly x 2 plates.
So we found out the promotion of KRW2300 for pork belly was valid with order of the BBQ set. We took the smallest (cheapest) set. I think it was KRW18000+/-. My credit card came up to RM 83.39. CHEAP AND GOOD. Definitely will not get this standard of food quantity and quality in Malaysia for the same price. And the service was good.
We were taught how to eat the right way too. @davidke20 was taught how to cook the meat.
Where was this? It was a random pick and we were totally immersed in the food I forgot to take a picture of the shop name. Lunch was amazing.
My pictures of Day 5 in Busan ended with lunch. We returned to BEXCO Hostel to retrieve our sun dried laundry. We stayed in our room and binge watched Star Trek Voyager and slept early. Lunch was so filling we didn't eat dinner. Or did we? I can't recall since I'm writing this 5 months late.
My toe turned black like a zombie's toe. Thank goodness we have less walking tomorrow.

Advertise a bit for my friend Didi Salleh. Am wearing her beautiful Peppermint Avenue kaftan in this picture. Light, comfortable and perfect for sunny day at the beach.
Stay tuned for #lazymom Travels To Busan Korea-7 Days Itinerary:Day 6
Find out what happened before this post:
Lazymom Travels To Busan Korea-7 Days Itinerary : Day 4
Lazymom Travels To Busan Korea-7 Days Itinerary : Day 3
Lazymom Travels To Busan Korea-7 Days Itinerary:Day 2
Lazymom Travels To Busan Korea-7 Days Itinerary:Day 1
Lazymom Travels To Busan Korea - Preparations For The Trip
Disclaimer : Unless stated otherwise, all photographs posted in this blog are owned exclusively by Frances Aw.

#lazymom travels



"upvote, resteem & follow"
Together, we Steem on.
https://steemit.com/introduceyourself/@francesaw/apa-khabar-steemit-community

I'm a member of Steem Malaysia - TeamMalaysia on the Steem Blockchain
FB Page : https://web.facebook.com/groups/Steem.Malaysia/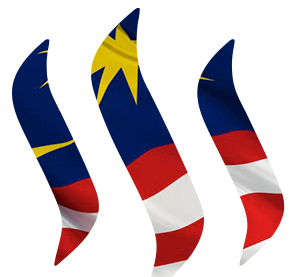 Team Malaysia

Posted from my blog with SteemPress :
http://francesaw.vornix.blog/2018/10/18/lazymom-travels-to-busan-korea-7-days-itinerary-day-5