Welcome again to the story about when I travelled overland to India with a band, funding all our expenses with music. A journey that took 1 year and 8 months, through 32 countries!
In this part I want to tell you about the most crazy experience I ever had with the police traveling! And believe it or not - it's a positive one 😜
High Caucasus, Georgia
July 2011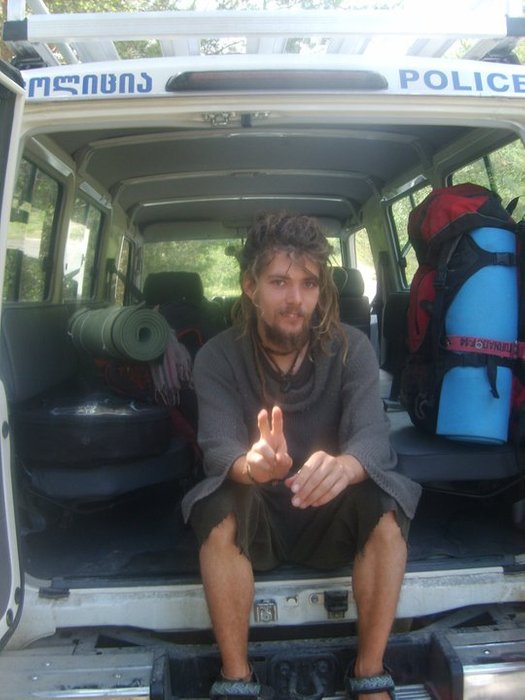 So my Last post ended in Oni, where the police had driven us, after inviting us for breakfast and guarding over us, sleeping in an abandoned school in a mountain village called Ambrolauri.
Oni ended up being a bit disappointing. There was nothing really, a part from the old Synagogue of interest and no people around.. So we quickly turned around and started hitchhiking back again.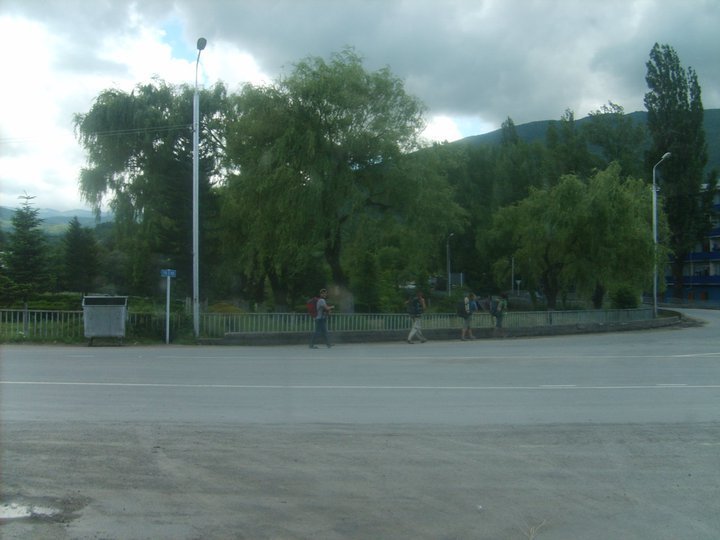 Part of the group wanted to go back towards Tbilisi, but Sparrow, James and me had heard about a magical place in the High Caucasus with mystical old towers, called Ushguli. There seemed to be a direct road on the map from where we were, but people were not really sure about the credibility of the map and that route, so we were not sure of what to do.
Hitchhiking back towards Ambrolauri we met the police again! They picked us up and we asked them about the route we had in mind. In broken English we made out that it was doable and that they would take us!
Sounded easy! We jumped on the ride, not really knowing what "doable" meant and why they would take us. And definitely not how long this journey would take!
The journey started in one police car up a unpaved, but fairly alright road. At some point we stopped and another police car was waiting to take over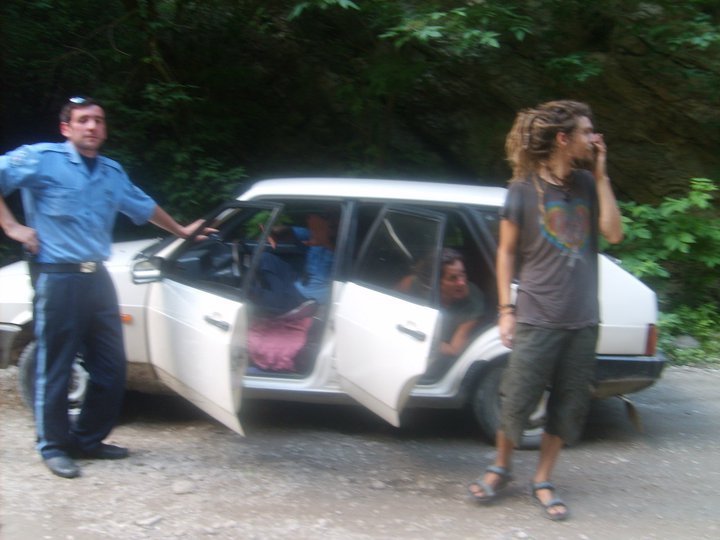 We were now in the hands of the next village's local police.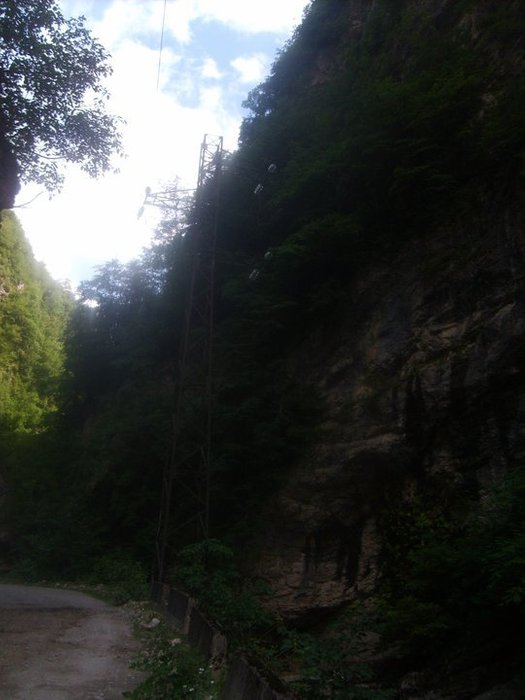 The road and landscape we drove through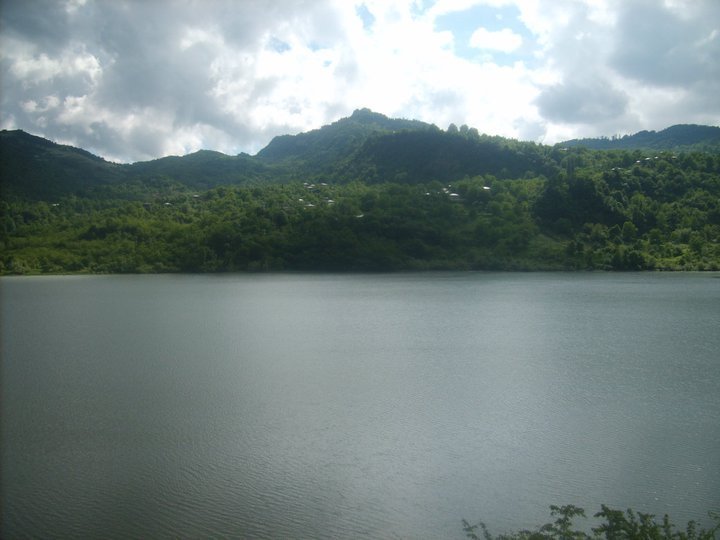 This happened many times; we got to the next little village and was met with the next police car who would take over these hippies wanting to go to a far away place in the mountains! Since many of them didn't speak much english, we never really found out exactly why they put our little journey in the hands of the work of 5 different police cars - 10 police officers, since they were always 2 in each car, chatting away in their local dialect and listening to loud accordion music! The journey took 2 days through more and more impossible roads, glaciers and mountains!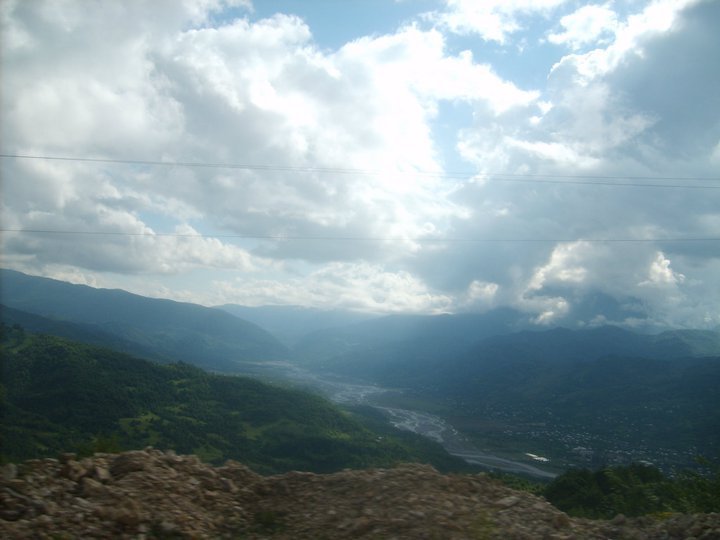 We arrived to Lenthekhi, a cute little mountain village and the biggest town we encountered on the journey, where we would spend the night.
We were met with a local drunkard, so happy to see us, that he rushed to the nearest little shop and bought a bottle of champagne which he shared with us and the police, who had no problems celebrating the arrival with champagne!
Are you soon convinced too that Georgian Police are the most laid back police in the world..?
Actually I am still amazed by how many smiles and how little worry I met in Georgia.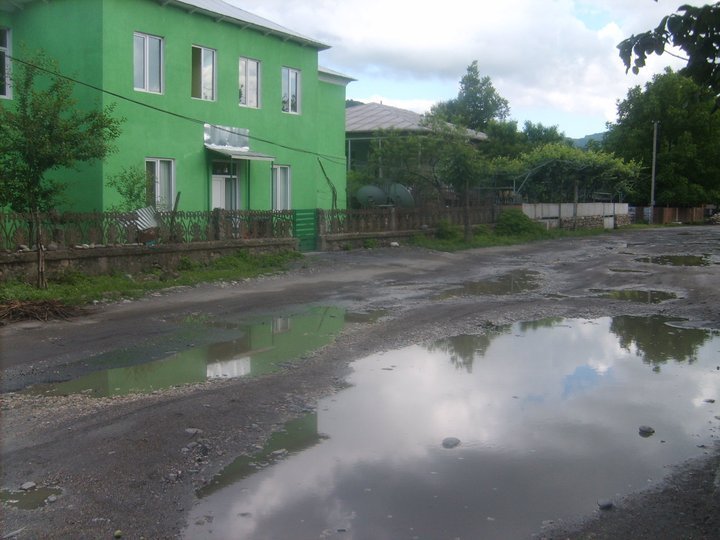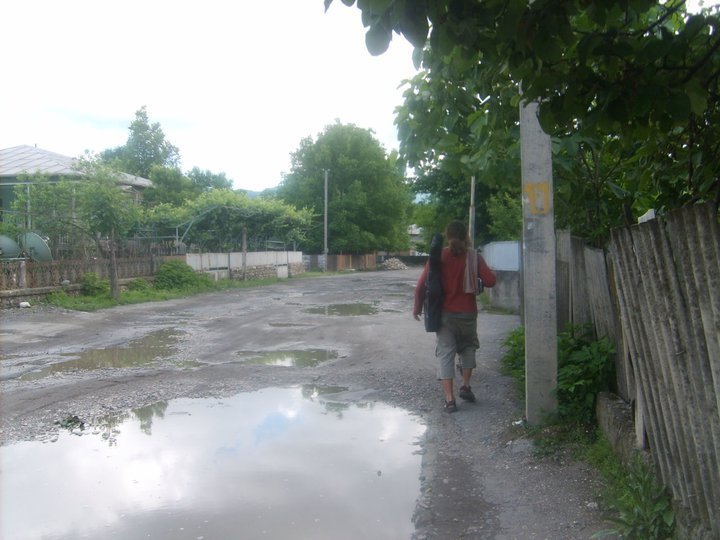 I felt like moving into each and everyone of these amazing abandoned houses!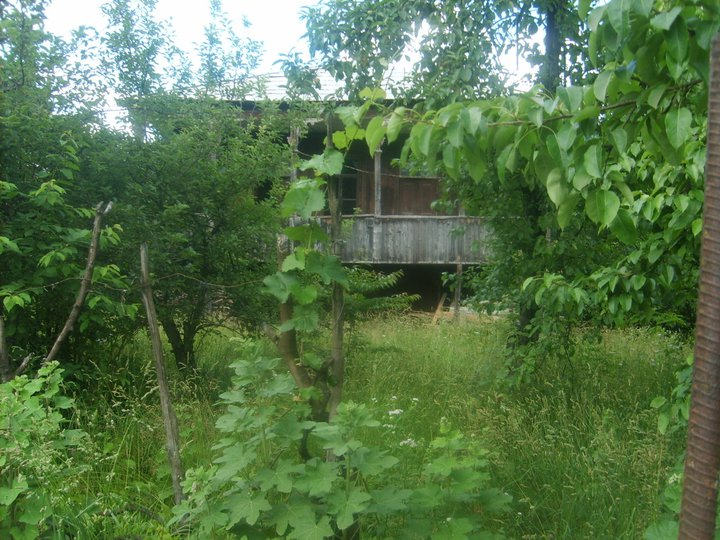 not to talk about the cool old busses
Another abandoned school, a lot of abandoned places in the mountains
But also life..!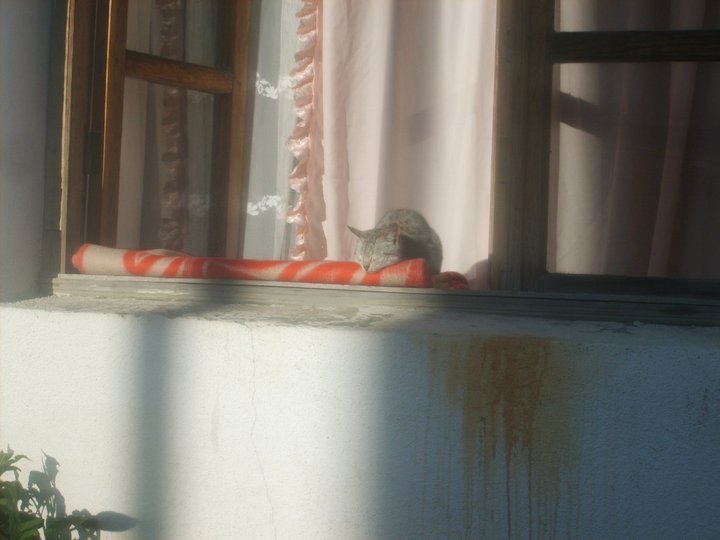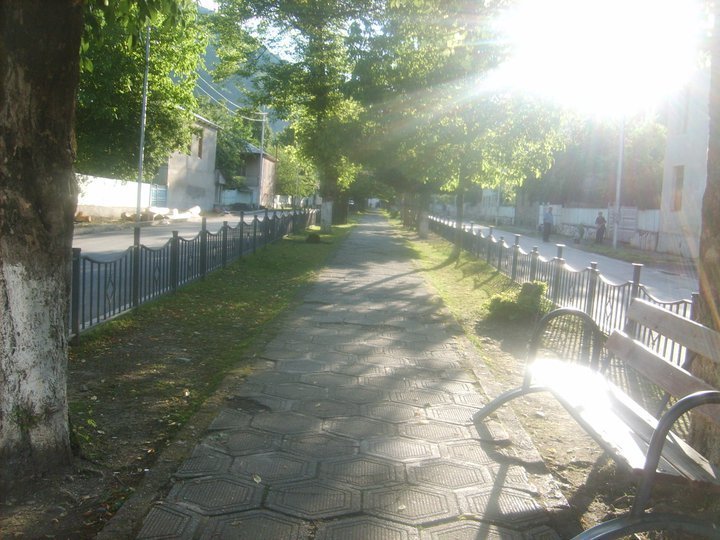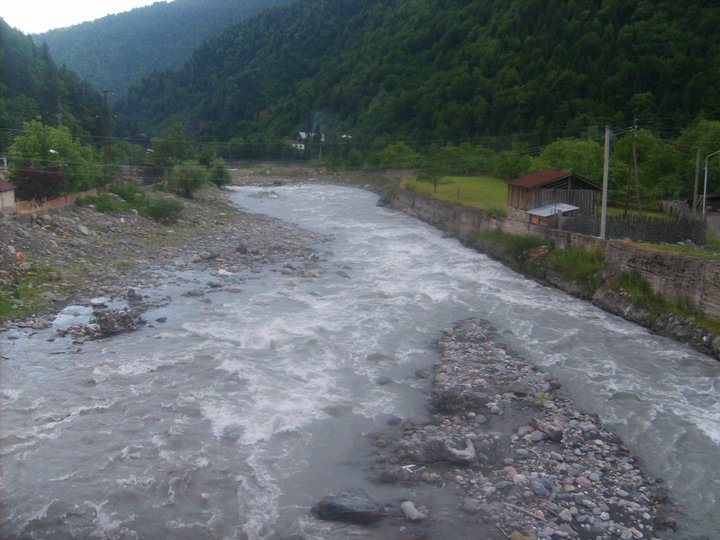 and cows! Georgia is the only country I have seen that comes close to India in amounts of cows on the streets :)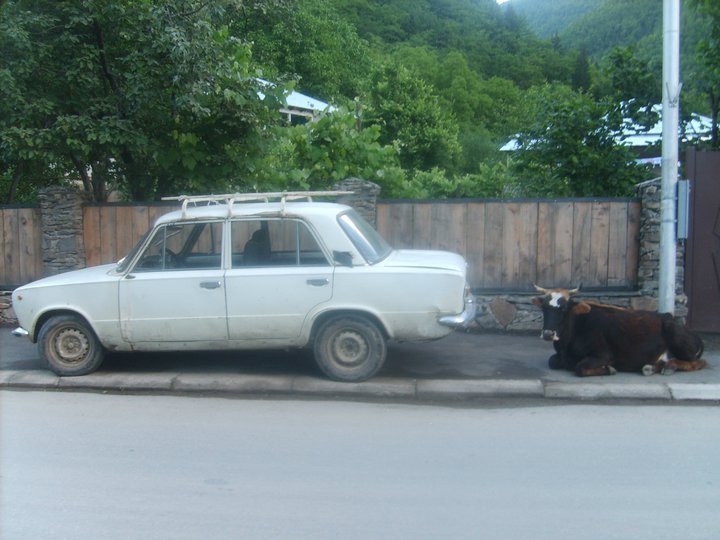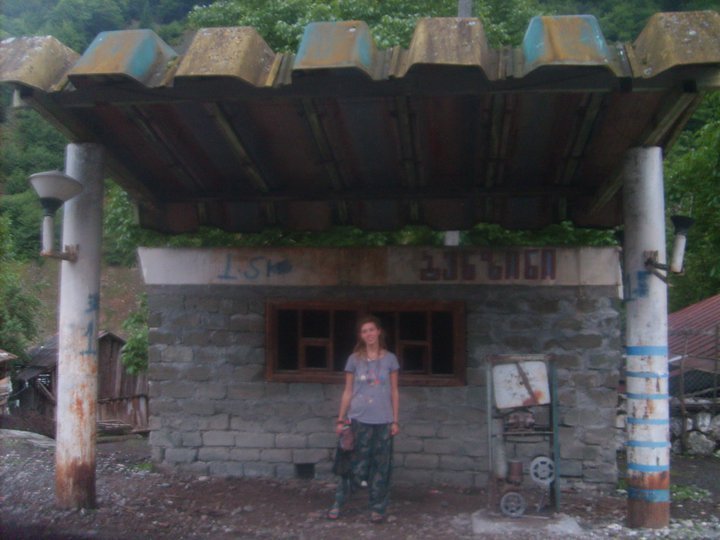 abandoned gas station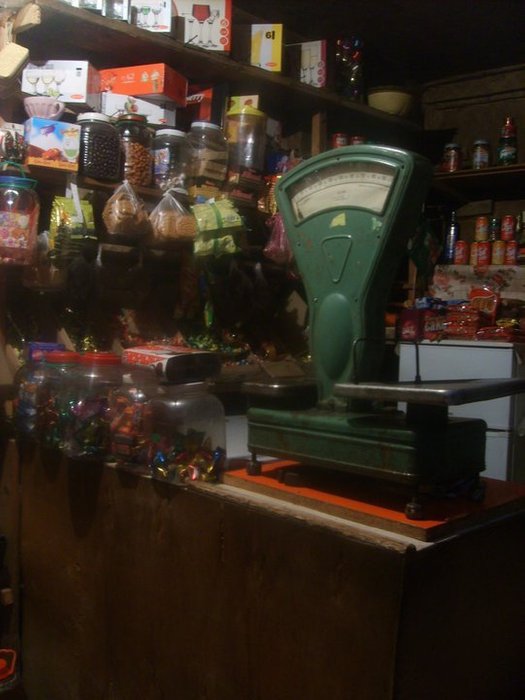 beautiful little shops, still alive!
And then we made a lot of friends in Lenthekhi! We spend the night at the police station and quickly a bunch of young people found us and more came and in the end we had a party with all the students in front of the police station in the Caucasus mountains!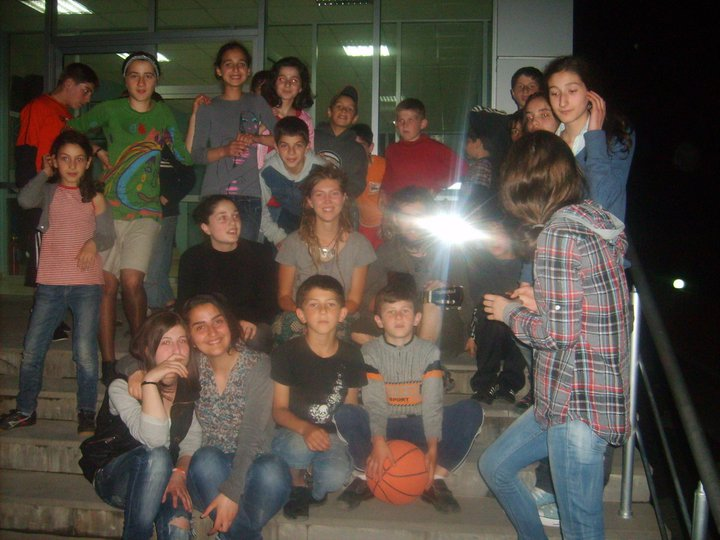 I still have contact with some of these students and it was so enriching spending that evening with them!
Actually we liked Lenthekhi so much that we were a bit sad to move on the next day. We managed to push the departure a couple of hours, so we had time to explore the town a little longer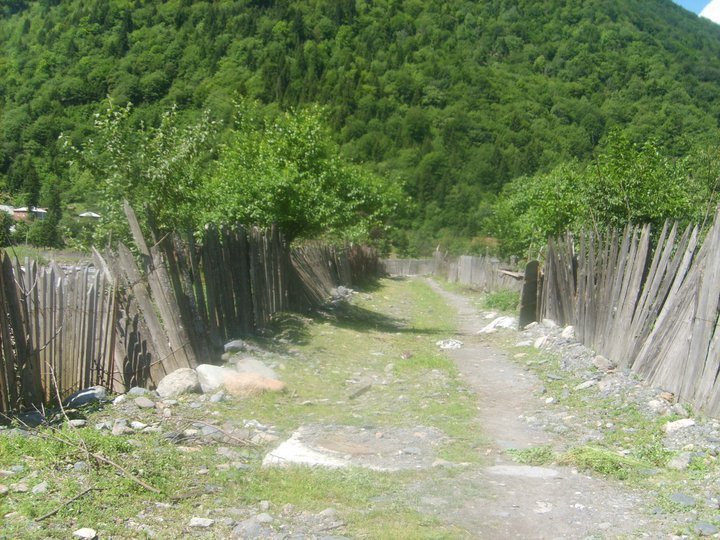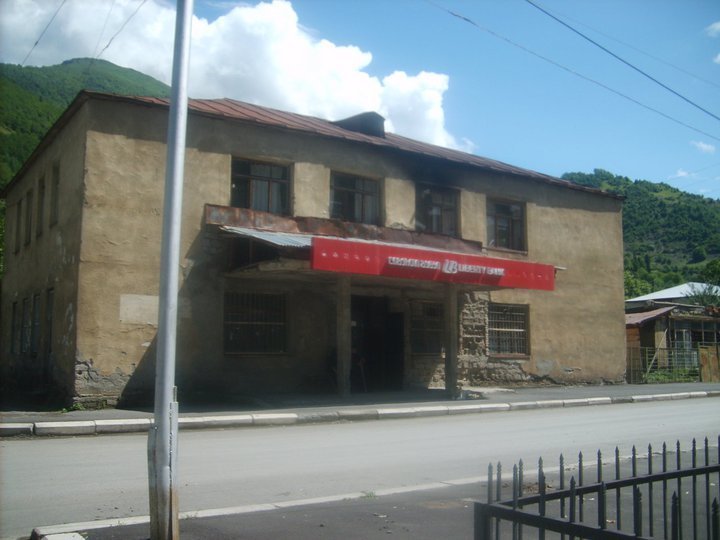 Bank - which is actually not abandoned..!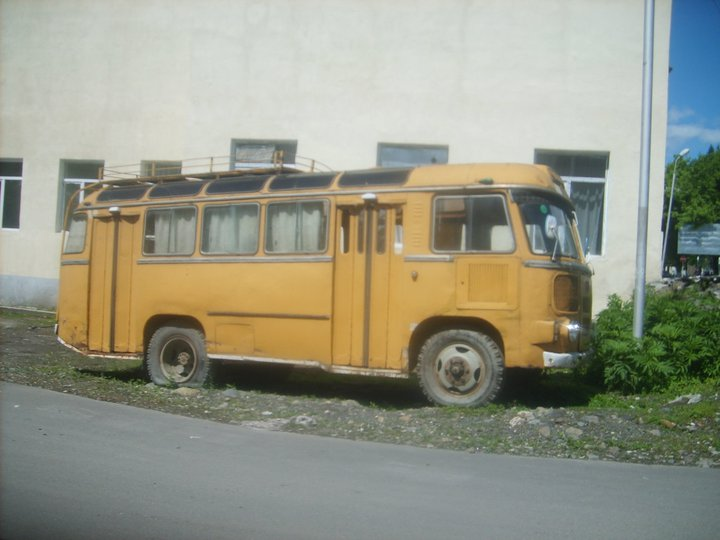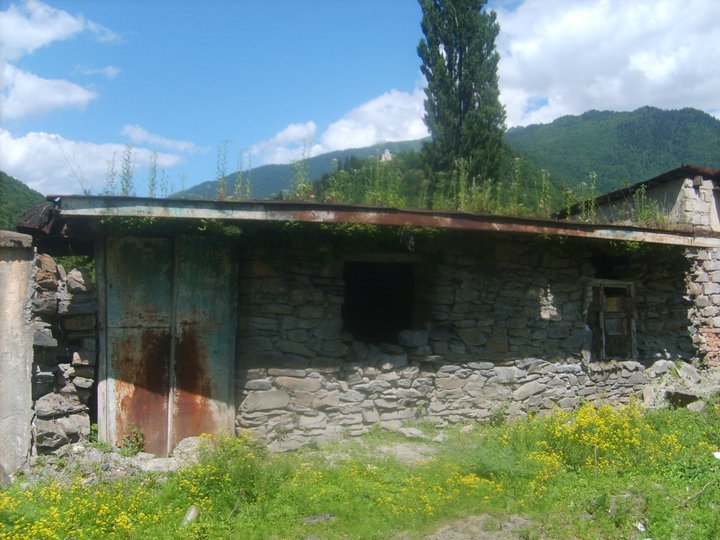 We said our goodbye to Lenthekhi and our new friends and continued the journey. This part of the journey was the one that really made us understand why people told us "no road" when we asked about the route drawn on the map..!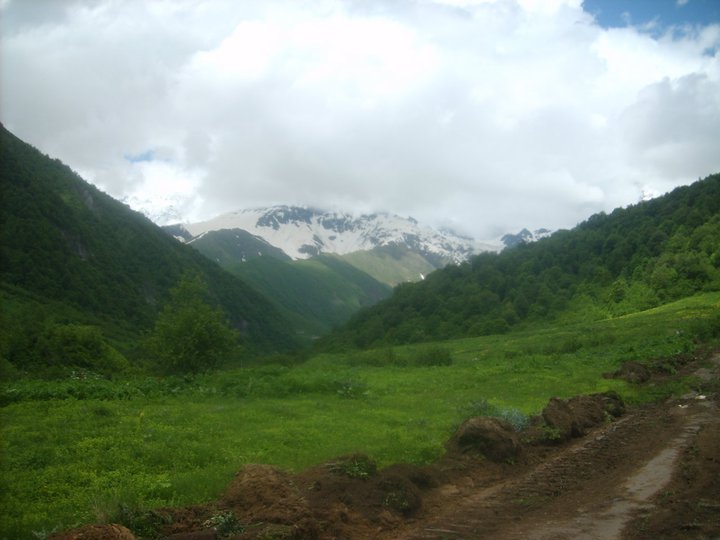 But the police had a 4x4 arranged for us, to go through some of the most stunning scenery! Unfortunately taking pictures from inside a very bumpy 4x4 with a very bad camera on off road was not always easy!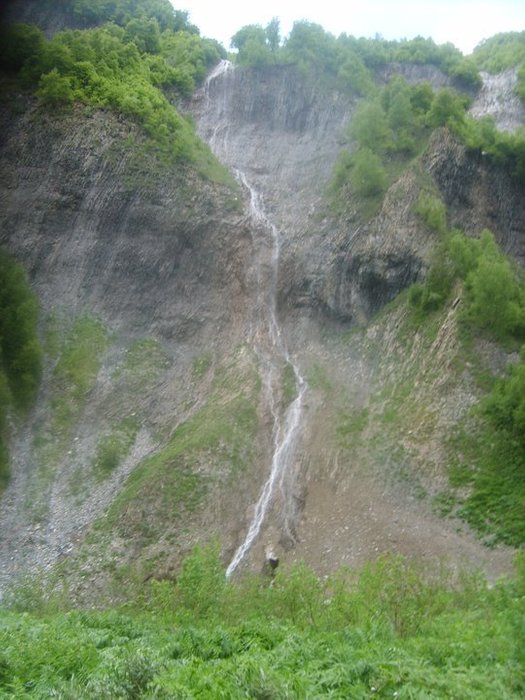 We came up higher and higher in the mountains and got to see the snow in July and the grand glaciers of the Caucasus!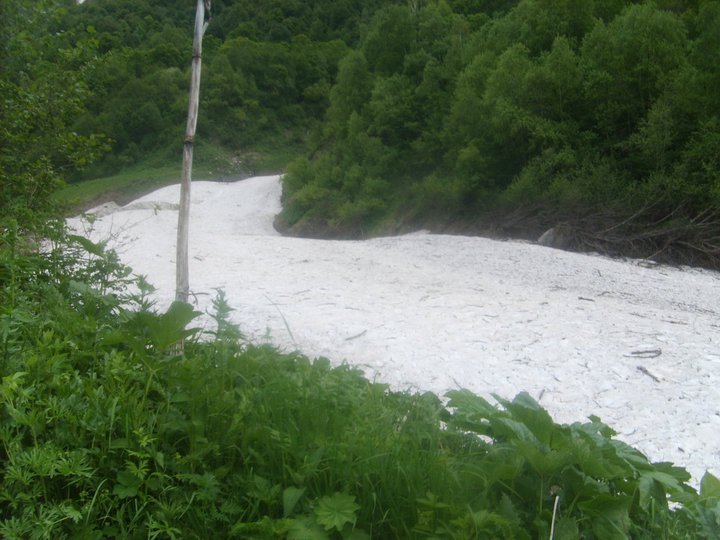 We crossed small rivers and fields with no roads....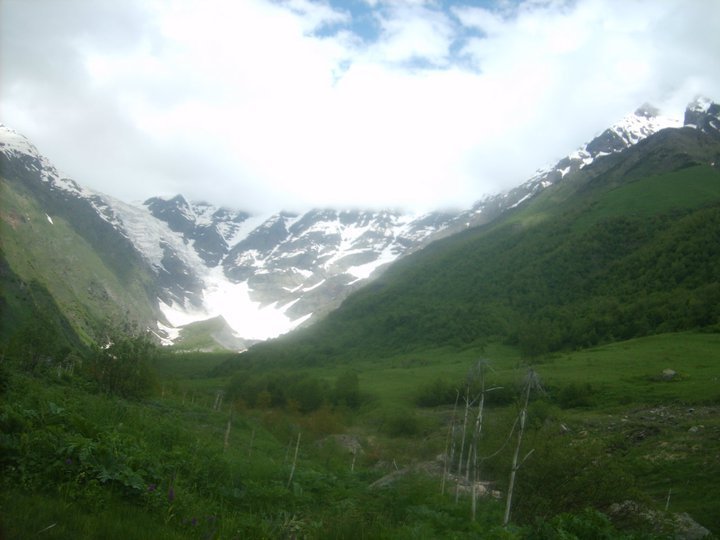 ..And suddenly, on the other side of the glacier, was Ushguli!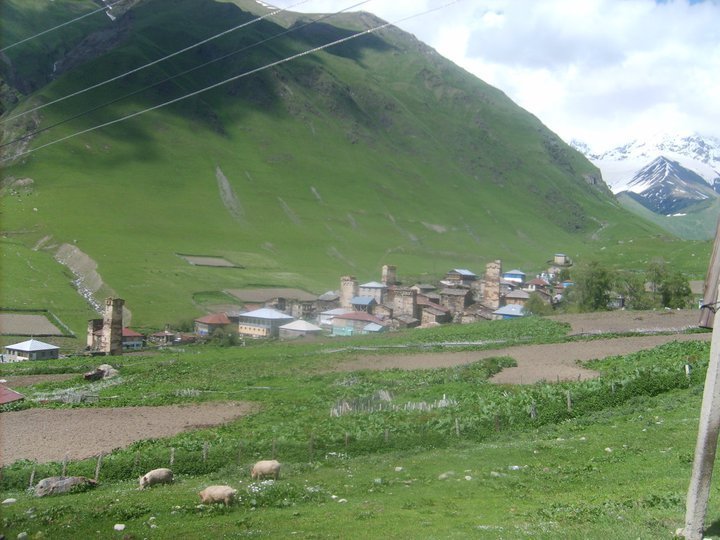 We arrived and the police smiled, shaked our hands.. and jumped back in their 4x4, turned around to go back down the impossible road, back to Lenthekhi..! Without ever complaining or to seemingly think anything weird about the mission. They took us on a two day ride on impossible roads, to get us to Usghuli. For free.
I am still amazed and Thank you Georgia and your police for this crazy mission!
And I think I will save absolutely beautiful and stunning Ushguli to the next post! That place might be even more incredible than the road to get there was!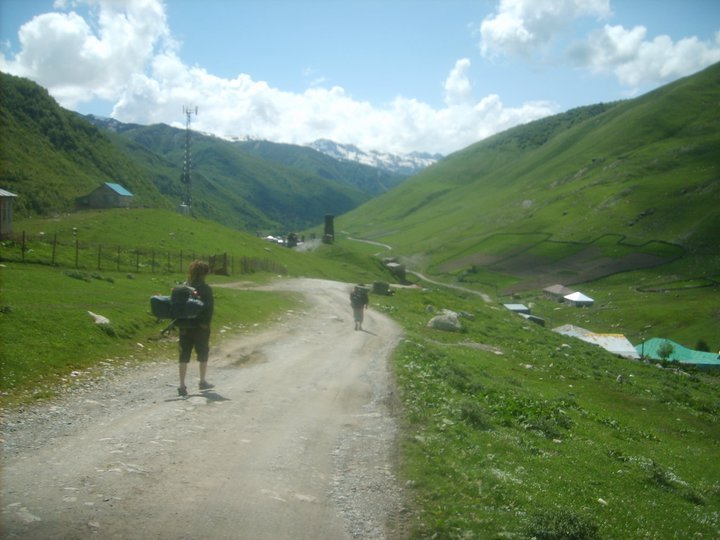 Thank you for stopping by! <3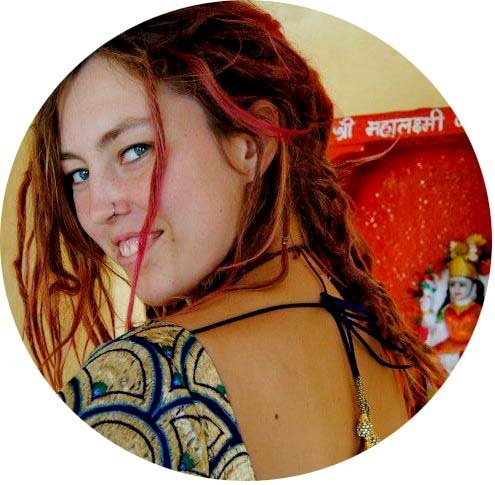 @frejafri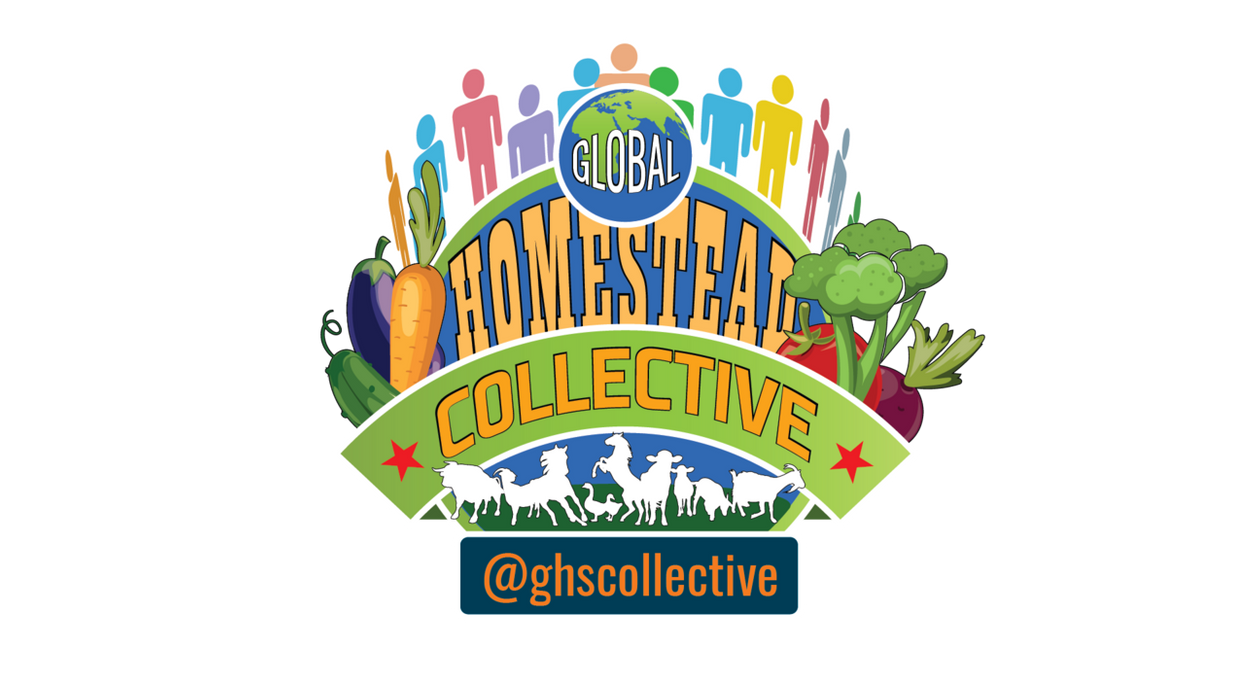 Join Us On Discord. https://discord.gg/hPJs5Rb