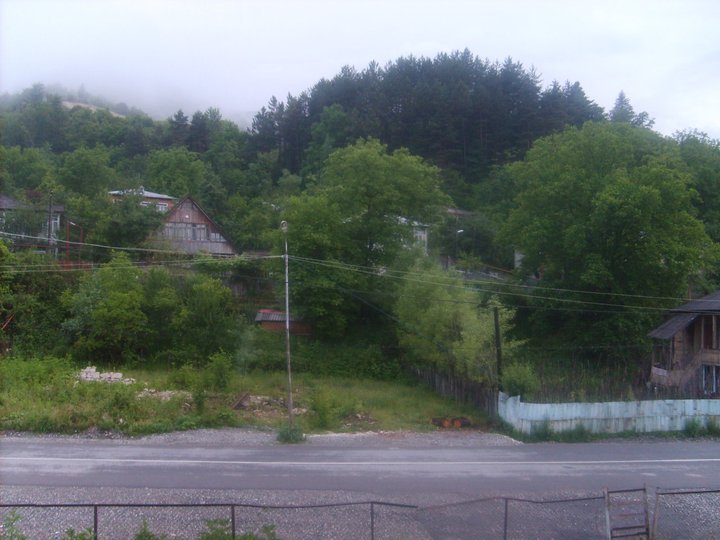 I am very excited to try this new Travelfeed dApp for posting! So here we go!
For this I will share the next chapter in the story about when I travelled overland to India with a band, funding all our expenses with music. A journey that took 1 year and 8 months, through 32 countries!
Last Episode was in Tbilisi, Georgia and this time we hit the road again and venture towards the High Caucasus Mountains!

Racha
July 2011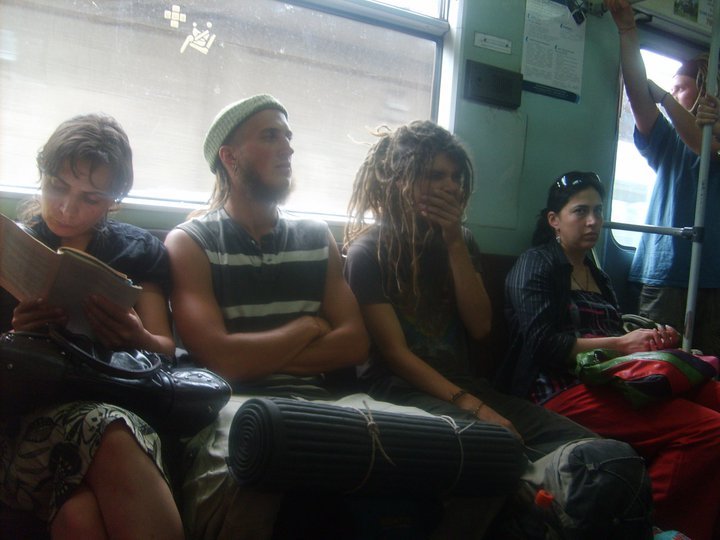 Weirdos in Tbilisi Metro ;D
We took the metro to get out of the city center to start hitchhiking towards the mountains.
We had met an american guy in Tbilisi who was an English Teacher in a small mountain town in the High Caucasus called Ambrolauri, and the plan was to go visit him and of course the adventure on the way through the Racha region!
We decided to split teams and meet up in Racha, so me and Sparrow went on our own..;
The lovely ladies sold lots of delicious things, like cherries on a stick!: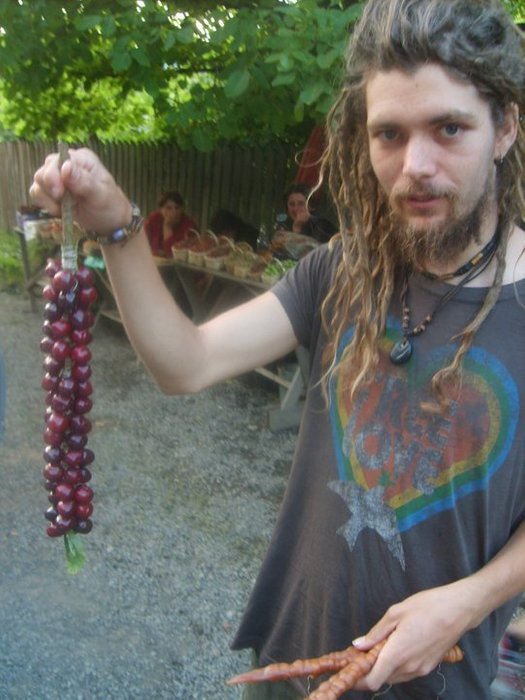 Our ride was two amazing guys who stopped at this fruit stand with us (and bought us cherry sticks!)...;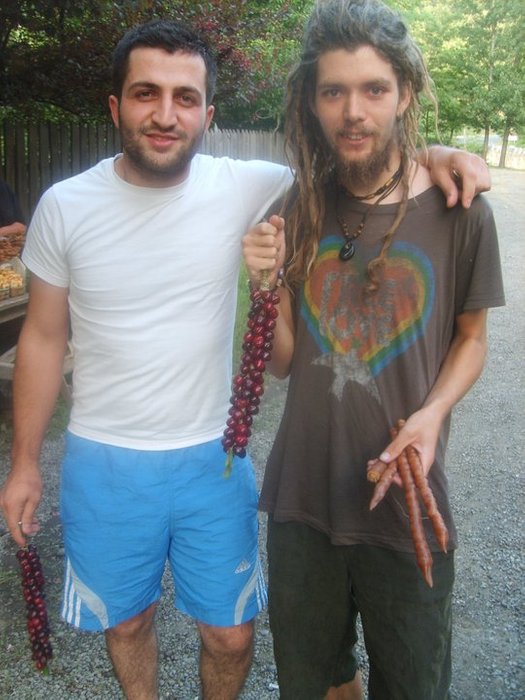 ... Then stopped and took us to a cave with an underground river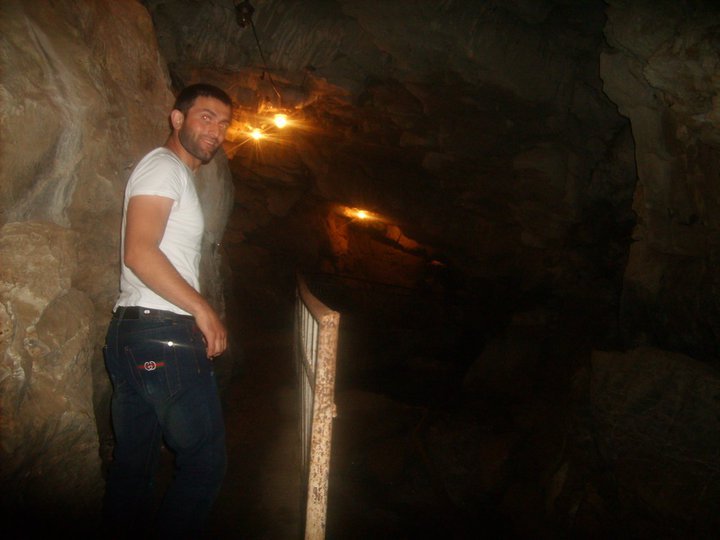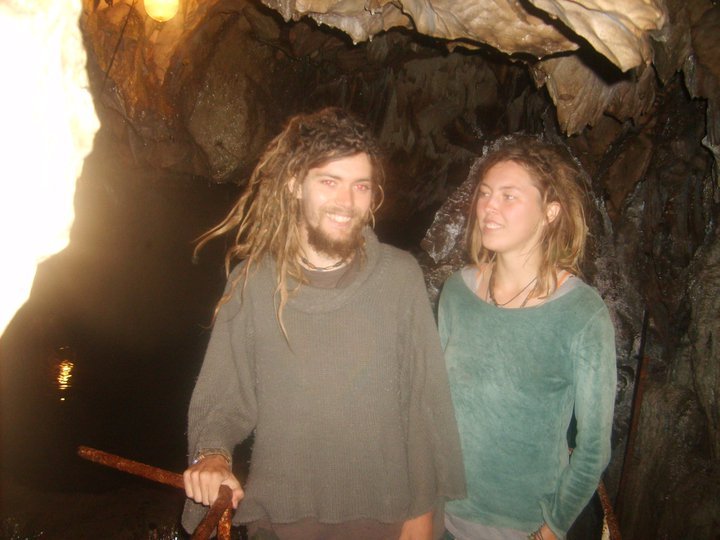 And invited us to their home for the night!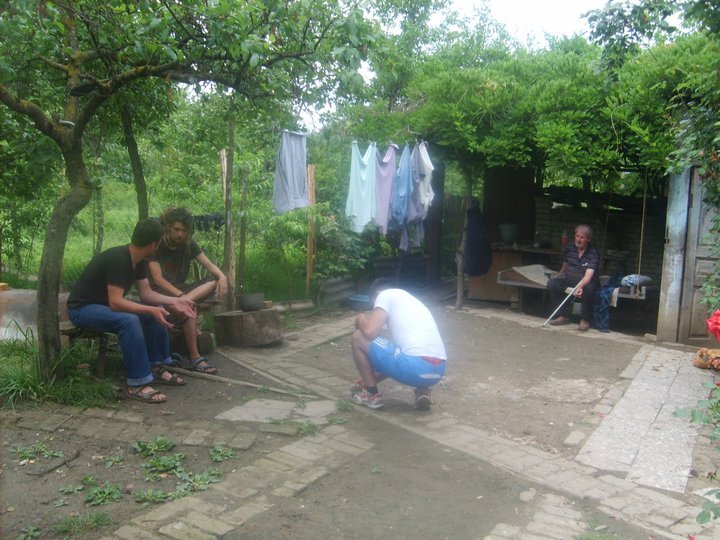 Of course they invited us for a drink too!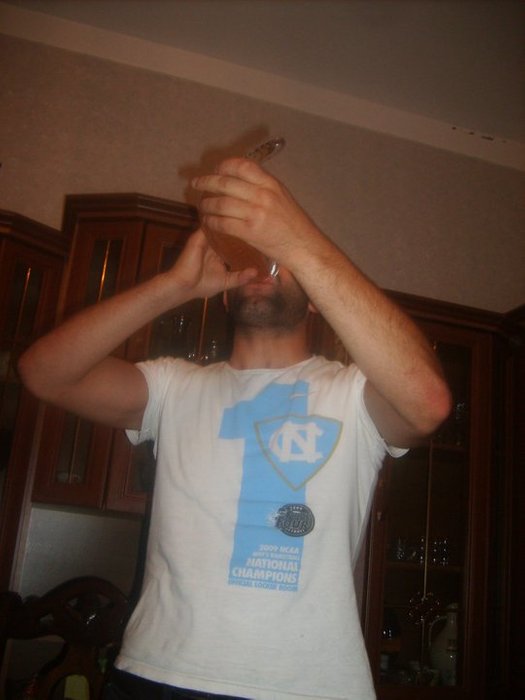 Georgians drink.. a lot! They proudly claim that wine is invented in Georgia and have many strange and fun drinking traditions..! For example this drinking horn that you cannot put down, so you have to empty it every time it is filled. And it is usually filled after emptying it 😅
Toasts are taken very serious and a table always have a "tamada", a kind of toastmaster, who proposes the toasts - when a toast is made, you have to drink out you glass, else it would mean that you don't agree with the toast!
There are quite strict and ancient rules regarding the festive dinner table and the role of the tamada is almost that of leader or a teacher - a person of great responsibility and status!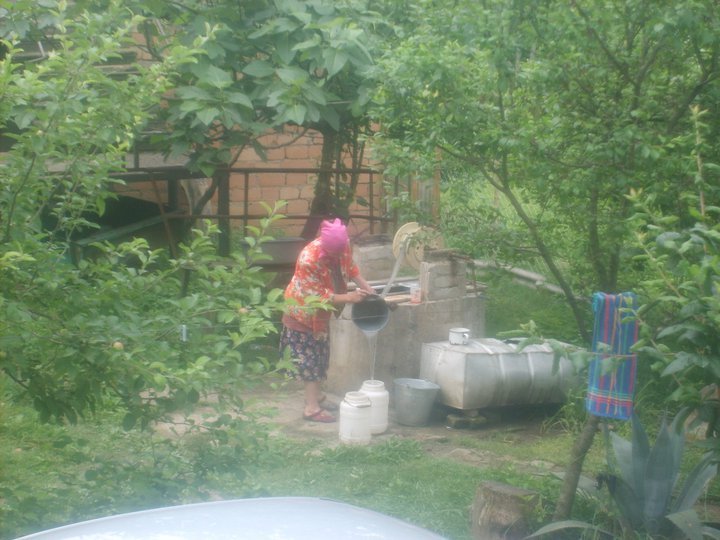 Our host family.. and me;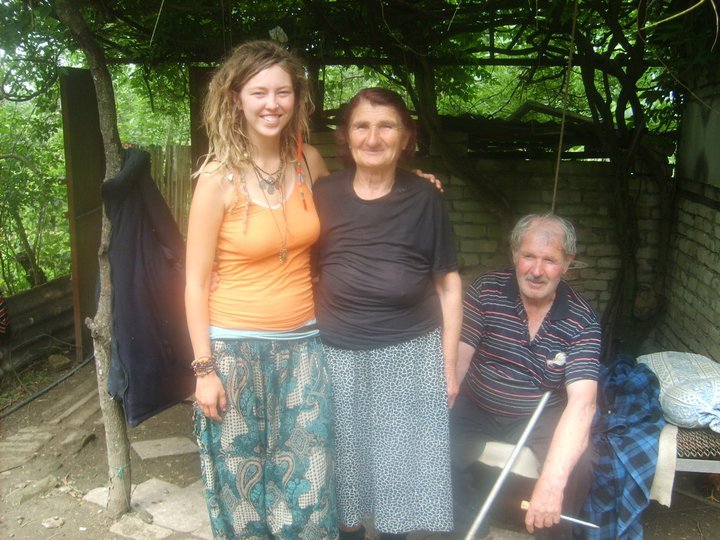 Georgians are definitely extremely hospitable! A saying we heard more than once was "Georgians are most happy when they have guests!" And they certainly seemed so! A guest is also always a good occasion to get the wine out..!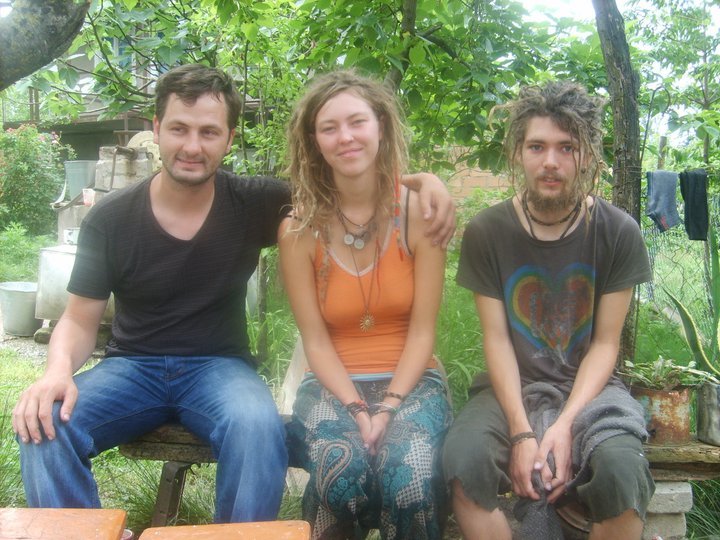 Next morning we continued and got to Ambrolauri where we were to meet the others. We all arrived at around the same time and just on the last day of school for our friend's students, so of course, they had a party..!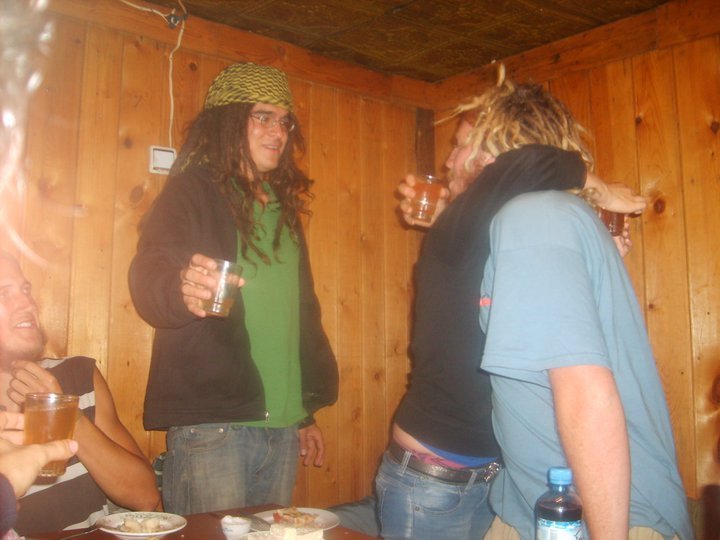 The friendship toast!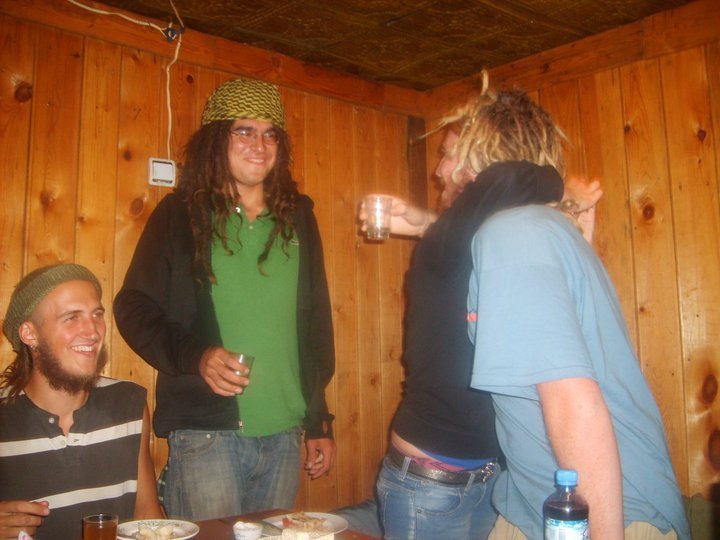 They made it!
After a long night of endless toasting..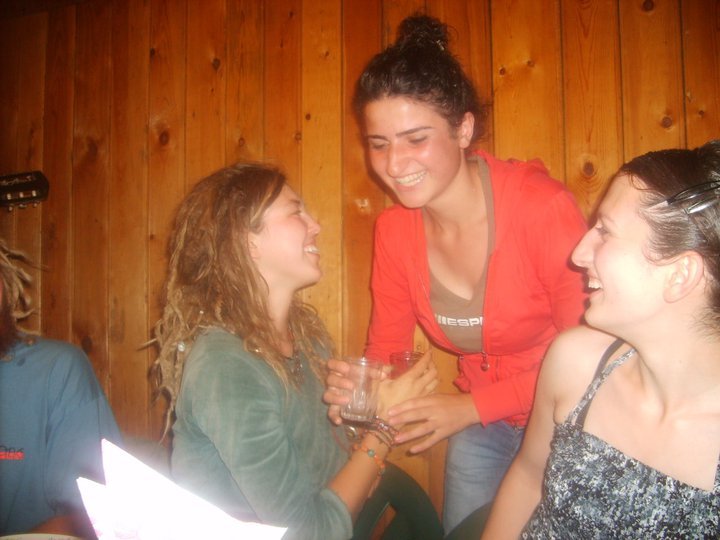 We had to find a place to sleep.. We met the police on the way who started asking us about where we were staying and we just tried to prevaricate and escape from them, and we got out of sight and found an abandoned school..!

Well... it's a roof overhead! We thought and decided to sleep in a room that wasn't too creepy ;)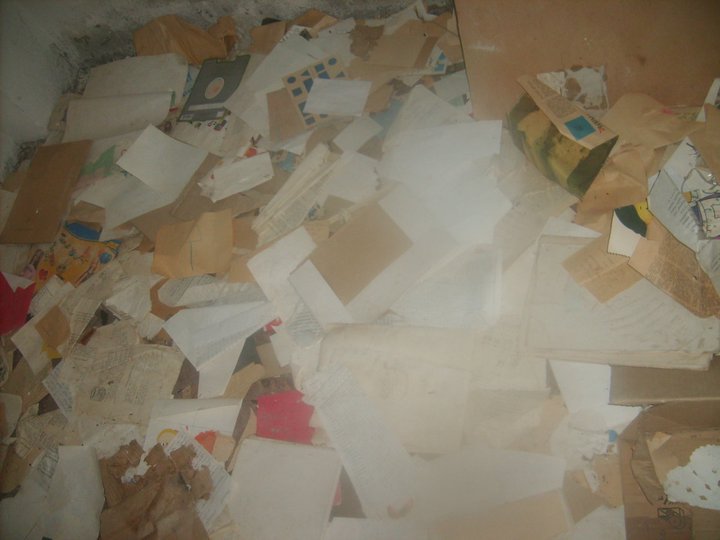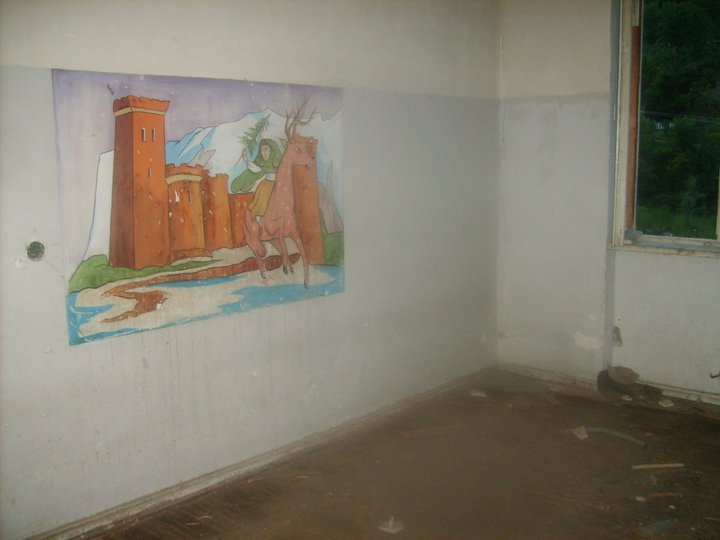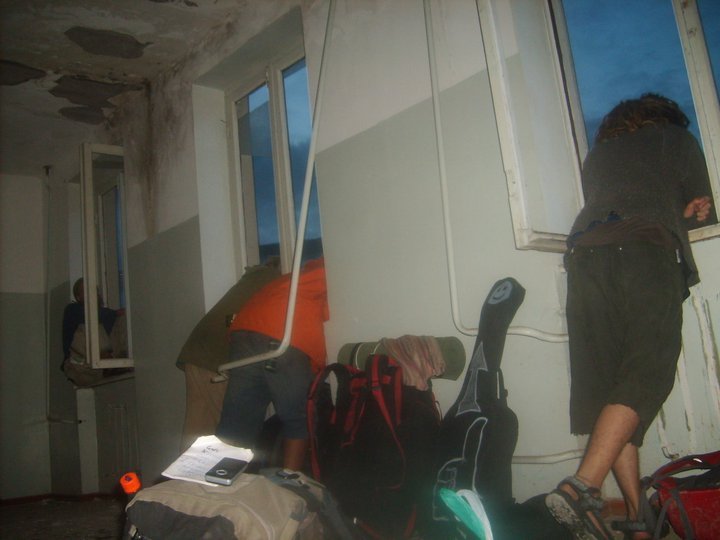 It went quite well, though we noticed the police still driving around out there, probably looking for us!
We went to bed, and then suddenly, in the middle of the night, we got disturbed by a flashlight! 
Surprisingly it wasn't followed by a shout to get out of there - but a polite "oh sorry, sorry!" and the man and the flashlight left again!
In the morning we looked out the window and saw a police car parked in front of the school..!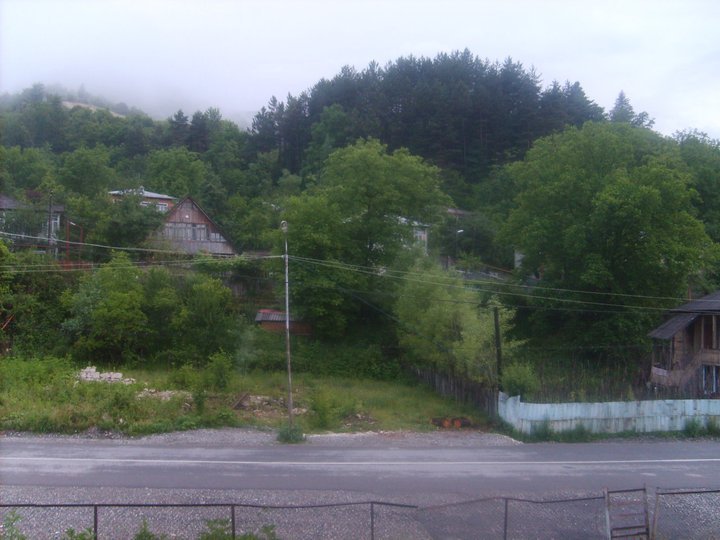 What was this about..? We approached them and was met by a couple of smiling policemen, having their breakfast in the car! And the next thing that happened..? They invited us for breakfast!
So we went with them to the bakery and bought fresh pastries and they explained that they were just looking after us, being sure that nothing happened to us and we were fine..!
Then they asked where we were going next, and we said.. Oni..? And they said "No problem, we'll take you there!"
We honestly couldn't believe this surreal experience - police was usually the only ones giving us problems, and here they were, going way out of their way, just to help us!?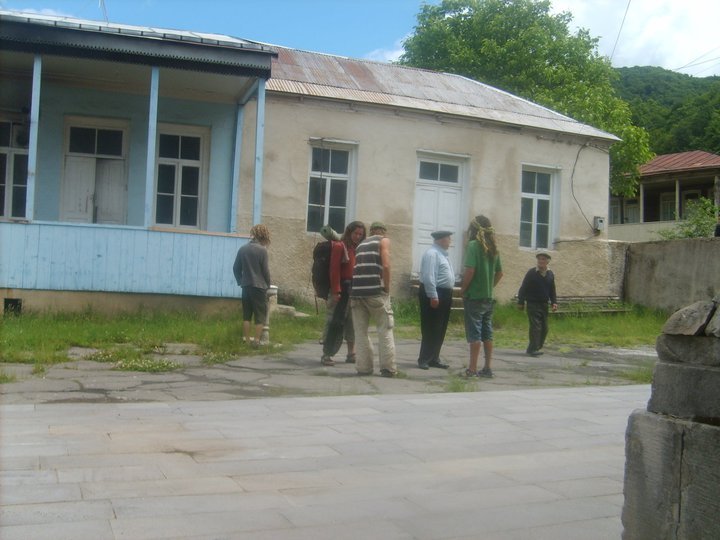 But this was not a joke, and I can honestly say that the world's most friendly policemen are Georgians! And this was just the beginning!
In the next chapter I will share the most crazy experiences we had with the Georgian Police and I will end this post with some pictures from Oni's Synagogue, which is the oldest functioning synagogue in Georgia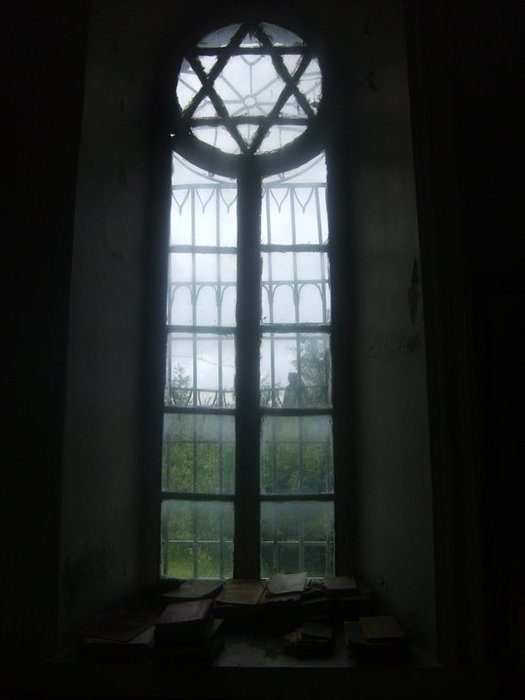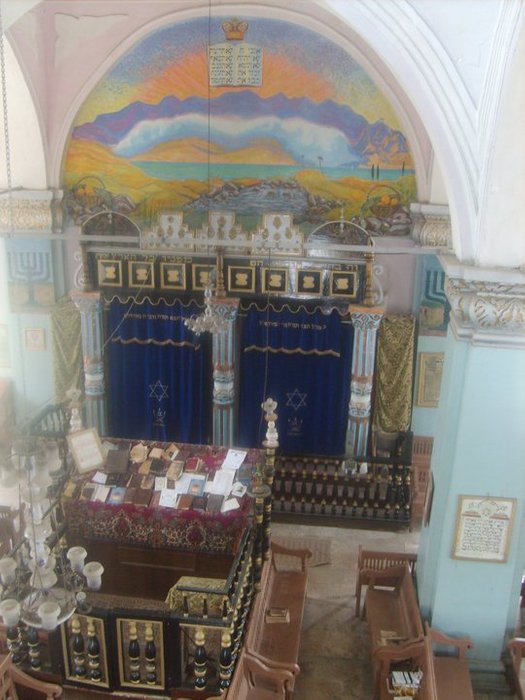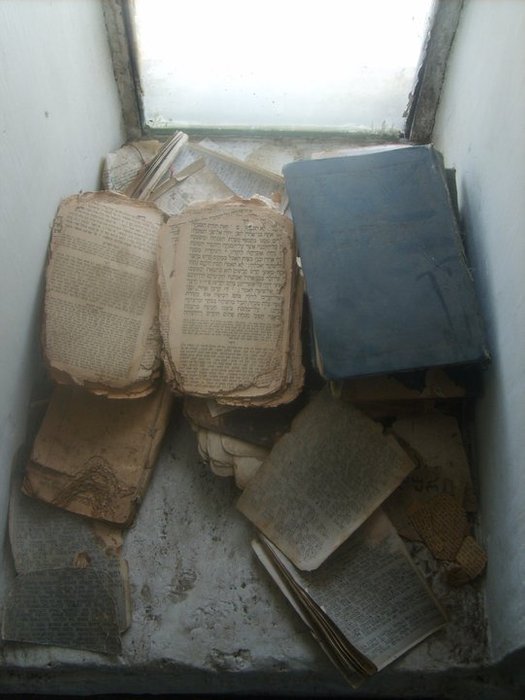 Thank you for stopping by! And it was a pleasure posting from travelfeed.io !