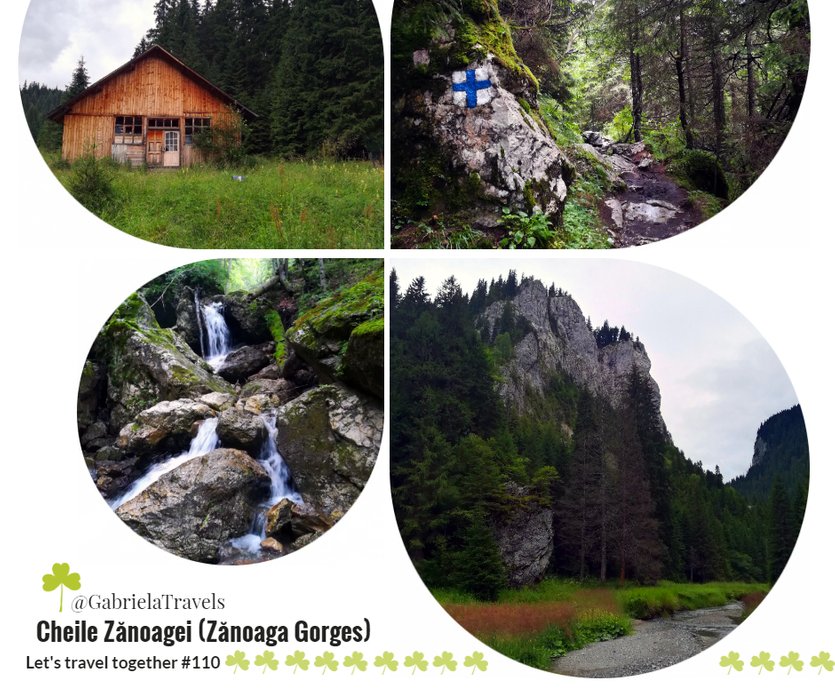 Sometimes nature wishes to surprise you with a waterfall, a lake, a spring or high cliffs. This time, the adventure we started over made us be rewarded with all from above, making us need nothing else but be happy with the fresh air we collected in our lungs and the gorgeous memories we created on a path that it's being a mother for lots of touristic attractions.

As I stated in my previous post, TransBucegi is being home for lots of interesting touristic attractions - and we couldn't step back from visiting some of them..if not all of them.
So on that long list with what places you can check out while you take the road to the Bucegi Mountains, there was also Zănoaga Gorges - a beautiful journey into the forest, between the high cliffs which are hiding lots of fascinating stories and destinations.
Zănoaga Gorges is a medium-to-easy track located on the territory of Dâmbovița County. The gorges are representing a protected area of high national interest and it's being part of the southern side of the gorgeous Bucegi Mountains.
The surface of Zănoaga Gorges is of ~ 150ha, and the place itself is being composed of two main high cliffs Zănoaga Mare and Zănoaga Mică that are being called the parents of all the beauty is hidden on this area.
I tend to believe that every single mountain is unique on its own way having lots of tracks (more or less discovered) but which are leading to either a high peak, a marvellous lake, a crystalline lake, maybe a waterfall, or just anything else which was created by nature and it's waiting excited for tourists that have the urge to travel, to discover, to live.
Well, Zănoaga Gorges is a little bit different, as nature was pretty generous over here and made this place include all we mentioned before.
More than that, the place itself represents the opening to a new journey as there are connected two gorges, and once you get to the end of Zănoaga Gorges there is just the beginning to a new adventure called Orzea Gorges (RO: Cheile Orzei).
Zănoaga Gorges is a 2km long journey along Ialomița River which made its way through the 200m high stones that are dominating the entire place with their fineness.
The gorges are starting right next to the camping which wears the same name (Camping Zănoaga), and even from the beginning, you will need to cross the river on a tiny bridge. Right after that, a fairy tale meadow is being described in front of you, leaving you the opportunity to admire the cliffs of this place which are welcoming you to a new adventure.
There was also an abandoned chalet which says more than any story. I'm wondering for how many years it was there and what are the things she saw during this whole time.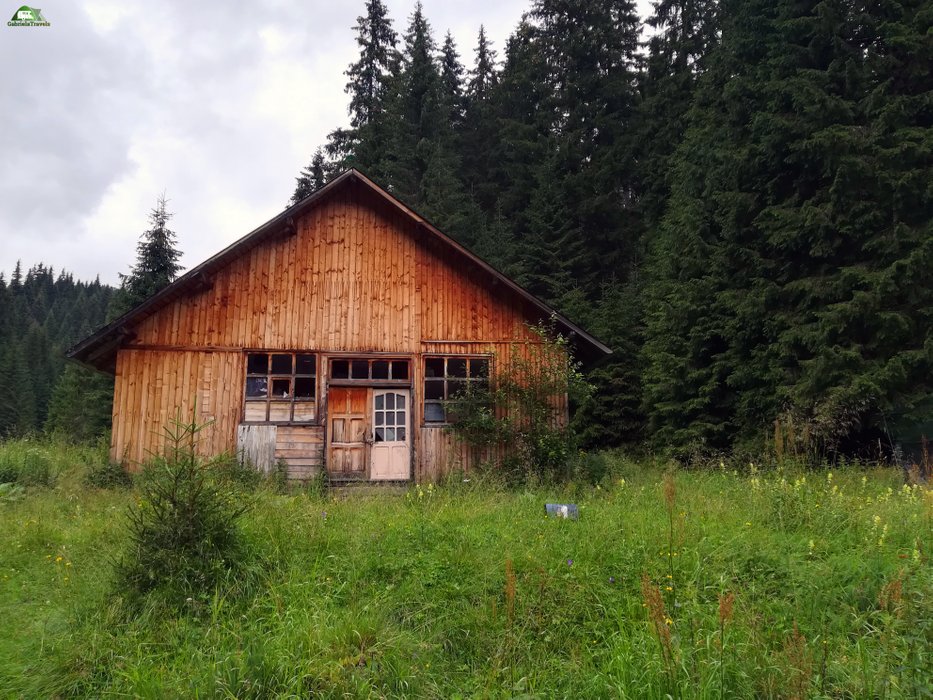 The walking is being accompanied by the river, the whole time. But this one is going to take you through the forest most of the time, having to climb and descend different rocks here and there, with just a little part at the beginning of the gorges, where you are in a more open space.
The track will make you cross the river for a few times but it's usually well arranged with wooden bridges or bigger stones on the water where you can jump from one to another and get to the other side.
The marker that takes you to gorges, lake and waterfall, is common - the blue cross marker, due to the touristic attractions which are being connected to each other.
An important fact about this place, which is not at all surprising for people who live nearby or are being used with these paths, is that there inside the forest is a huge bears population.
The main advice is that if you wish to visit this destination, it's recommended to do it in the first part of the day because due to being a track that's mostly in the forest, the visibility is way more reduced than in reality.
When we visited this place, it was just another touristic attraction from the many we had planned on that day, so we got to start this somewhere around 5 PM when it was still light outside but we didn't know the trail will be mostly into the forest and that there was also announced heavy rainy in that day so the light was even more reduced because of the blanket of clouds from the sky.
So we kind of had an entire adventure out there, especially that we didn't meet any other tourists on the journey and there were a lot of sounds deep inside the forest.
The path through the trees is also pretty narrow and steep and that's how we couldn't walk two by two, but one after another and be very careful where we put the feet on.
The climax was when we started to see more and more bear footprints on the wet soil we were also stepping over, and the bear was also heading to the same direction as we did. It was like a game when we were tracking down the bear and following where he was going, but luckily nothing bad happened and we didn't get to meet each other.

As I said at the beginning of this post, Zănoaga Gorges are just the opening of some amazing touristic attractions, so I will stop here and leave this as an introduction to the places that will have separate posts and information.
To get to Zănoaga Gorges you can by either starting from Sinaia and then follow TransBucegi -> Camping Zănoaga, or if you start from Bucharest -> Moroieni -> Glod -> Camping Zănoaga.
Once you reach Sinaia you will need to follow DN71 on the way to Târgovişte and then switch to DJ713 once you reach Cuibul Dorului Chalet. As soon as you will arrive at the camping base, there will be numerous indicators to the gorges and its touristic attractions with both the length of the track and how much it will take you to reach the destinations.
Even though it's not a hard route, there is very recommended to be equipped with at least good hiking boots or some shoes with a thick and adherent base. The trekking sticks would be very useful as well.

SEE YOU IN THE NEXT TRIP! 🗾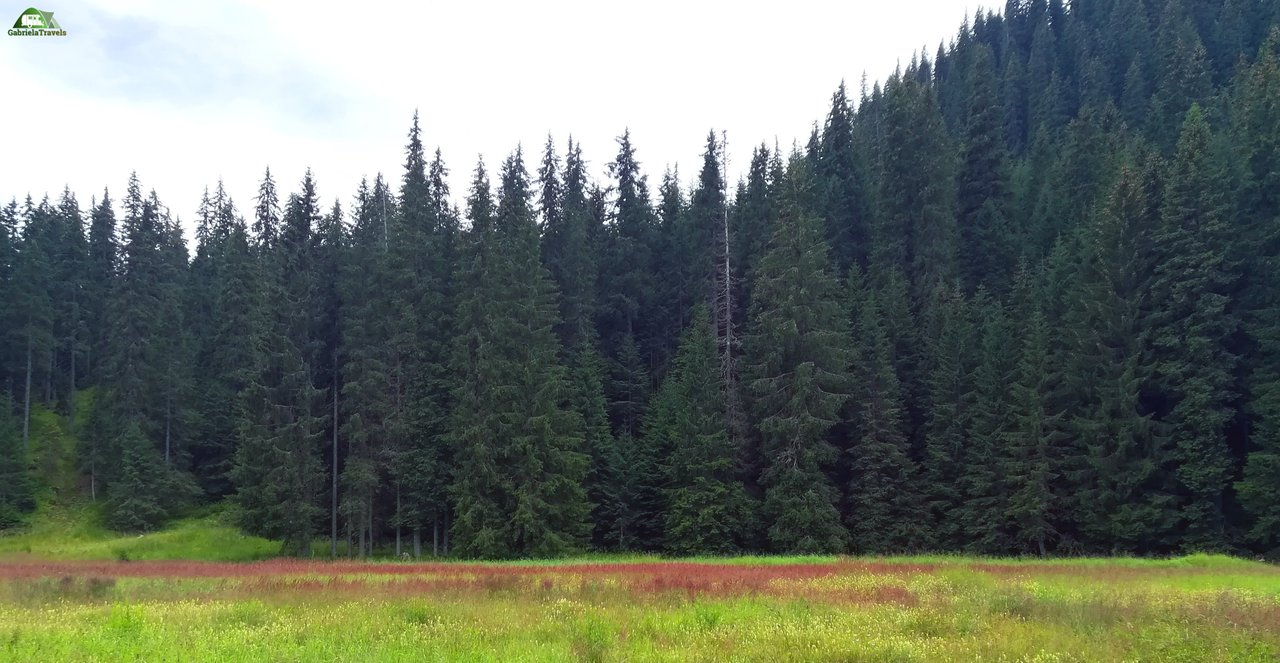 All rights reserved.

You can find me on:
↪ Discord: GabrielaTravels#0104
↪ Facebook: https://www.facebook.com/gabrielaistraveling/
↪ YouTube: https://www.youtube.com/gabiivdesign
↪ Instagram: https://www.instagram.com/gabriela.tv/
↪ PayPal/Contact: [email protected]