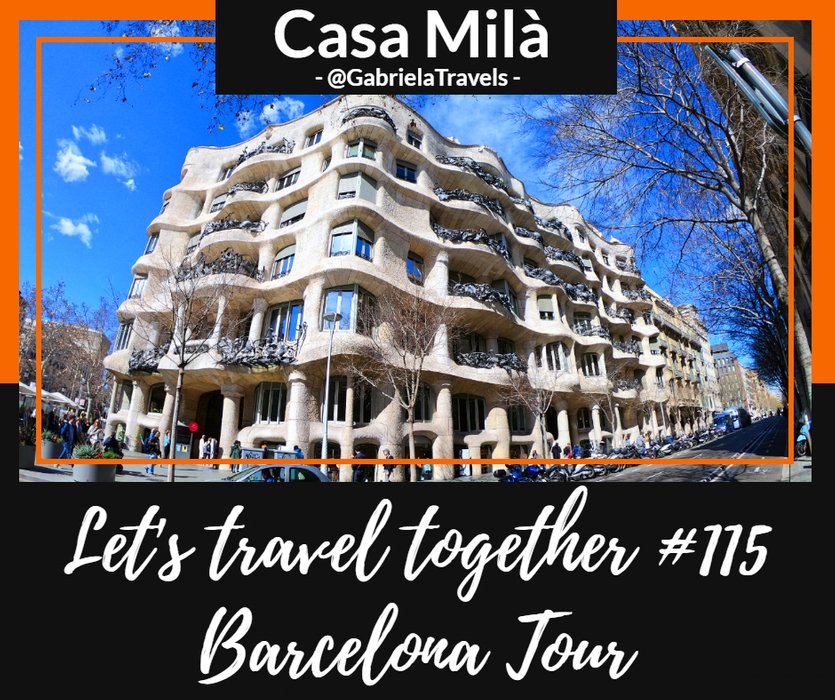 Many people tend to criticize the work of an architect classifying it as a misunderstood creation or just something which has nothing to do with art, until the day when they are being reduced to silence seeing lots of people appreciating it and truly enjoying the beauty of every building.

Casa Milà also known as La Pedrera which means The Stone Quarry, is one more piece of art realized by Antoni Gaudí which represents nowadays one of the most important and visited touristic attractions from Barcelona, Spain.
The building is part of the UNESCO list since 1984, and its name is given by its rough appearance from the exterior which reminds of an open quarry.
Located on the Passeig de Gràcia Boulevard from Barcelona, nr. 92, Casa Milà was built by Antoni Gaudí between 1906 and 1912 and it was dedicated to the Pere Milà and his wife Roser Segimon, who also became the owners of the building in 1910.
Casa Milà represents a usual block of flats but with an uncommon design for its balconies which are supposed to make you think about the waves of a sea or ocean, but which in reality sparked much controversy.
But if we remember the unique way of creating buildings Gaudí had, there is nothing wrong with the building. Unfortunately, at that time no one believed his work will become so appreciated but actually just a random person who was creating things in his own strange way.
Not just the exterior of the building was criticized for its appearance but its interior as well, due to the many shapes created related to different natural events, Casa Milà being properly connected with marine elements such as waves, marine creatures, algae and swirls of water.
Along the time, many people considered the balconies having a look like algae or waves but in reality, the material used is the wrecked remains of a railway accident, which was also used in the interior of the building to create different curved lines in Art Nouveau style.
The first sketches for the building were created by Gaudí in his own workshop from Sagrada Familia and the surface occupied by Casa Milà is between 1.300 - 1.600squared meters.
Starting with 2013, Casa Milà was associated to a place with lots of educative and cultural activities, so visiting it became possible with the help of Fundació Catalunya La Pedrera, being presented various exhibitions, sketches, projects, the original works of Espai Gaudí, but also different layouts used for designing these masterpieces created.
Unfortunately, we didn't visit the building due to wanting to see as many places as possible and that would take us some time, but one of the things you can admire even from the outside is the outdoor terrace from the roof of Casa Milà which presents some really interesting sculptures with exuberant and independent shapes.
How to reach Casa Milà:
Bus: 7, 16, 17, 22, 24, 28;
Metro: L3, L5 (Passeig de Gracia OR Diagonal).
Schedule:
(November - February) Monday - Sunday: 9AM - 6.30PM;
(March - October) Monday - Sunday: 9AM - 8PM;
25th & 26th December; 1st & 6th January - CLOSED.
Prices:
Adults/Full price: 15€;
Students/Unemployed: 11€;
Barcelona Card (20% off): 12€.
Once you buy a ticket you can admire the entire place, starting with the rooms, salons, the roof and the two inner courtyards which are connecting the two blocks of flats with different entrances.

SEE YOU IN THE NEXT TRIP! 🗾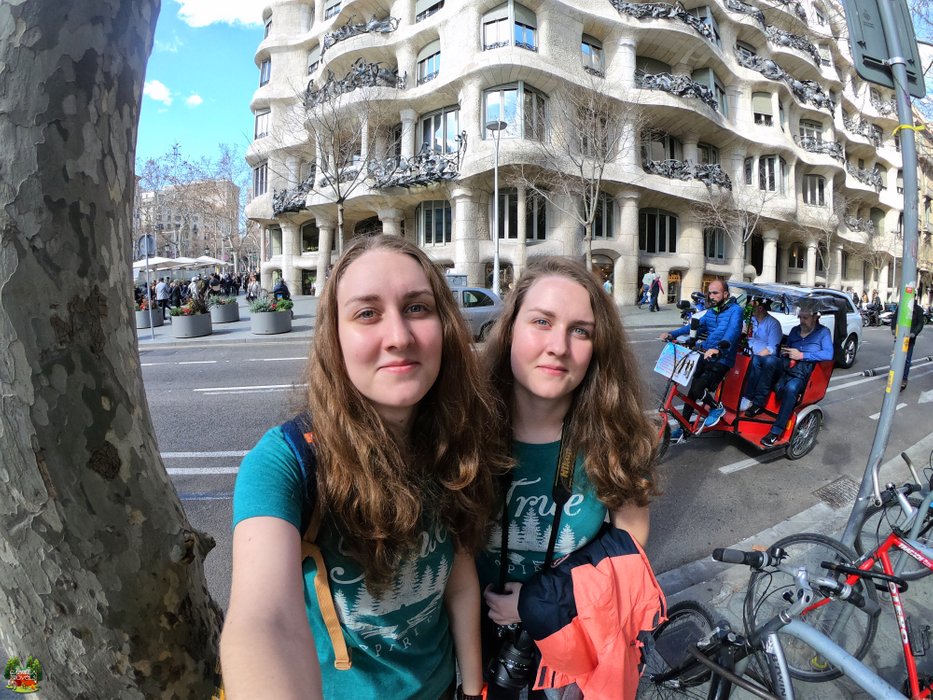 All rights reserved.
You can find me on:
↪ Discord: GabrielaTravels#0104
↪ Facebook: https://www.facebook.com/gabrielaistraveling/
↪ YouTube: https://www.youtube.com/gabiivdesign
↪ Instagram: https://www.instagram.com/gabriela.tv/
↪ PayPal/Contact: [email protected]