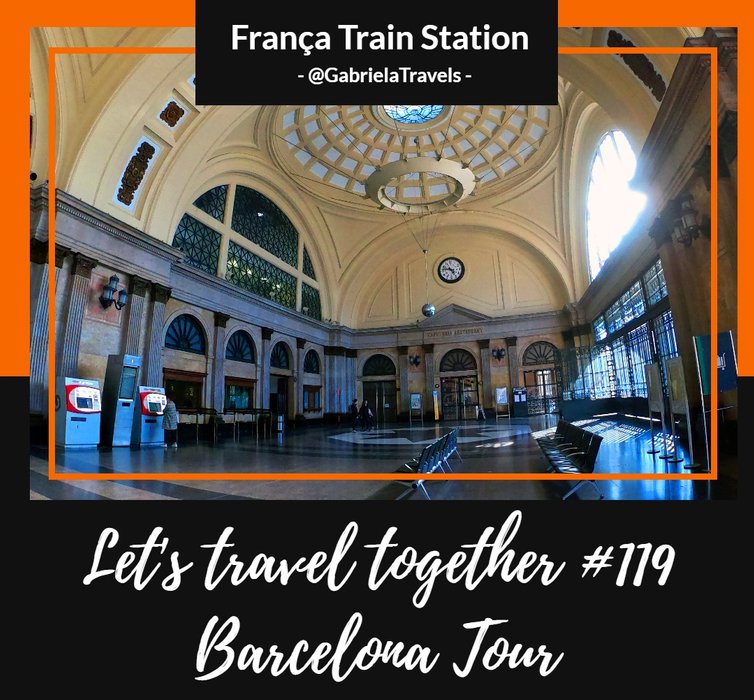 A place and building full of elegance and style that changes your mood radically as soon as you discover all the small details made from bronze, crystal, and marble but which give a unique taste to your new journey that is yet to be born.

França Train Station known as Estació de França represents the 2nd busiest station from Barcelona, the first position being occupied by Barcelona Sants which is often likened to an airport.
Due to Barcelona Sants that is way bigger and with more facilities offered to the tourists, the arrival of AVE high-speed train that goes only to the other train station and because of the new train station Sagrera, França Train Station started losing its status, visitors having more options to pick from.
The name of the station makes you think about France, and that's because it was supposed to since the train station was built as a terminus for the trains that were arriving from France, in the 19th century. (1848)
Because it's an old railway station, it also suffered many renovations and rebuilds, the first and the major one being in 1929 when the tracks were arranged in the shape of a U for the Barcelona International Exhibition.
There is a total of 13 tracks that take you to different parts of North East Catalonia and Costa Brava, such as: Madrid, Viladecans, Gavà, Mataró, Castelldefels, Maçanet, Sitges, Calafell and Sant Vicenç de Calders, Massanes and Vilanova i la Geltrú.
França Train Station is also a terminus for international services - overnight Trenhotel to Switzerland, Italy, and France.
The architecture of the França Train Station is a mix between classical and modern style, being completed by luxury decorations of marble, crystal, and bronze but also with art deco and modernista motifs. The elegant clock keeps accurate time.
All these led to an incredible building and place that it was generally seen as the most beautiful station of the city and one of the main stations by the underground sprawls of the Barcelona Sants since most of the stations are partially underground.
França Train Station is located on the eastern side of Barcelona, next to Parc de la Ciutadella, between the docks and the zoo, and even though it doesn't have a metro station that brings you right there, it's still very accessible requiring only 5 minutes walk from Barceloneta Station on line four of the metro.
The address of the França Train Station is: Avenue del Marquès de l'Argentera La Ribera, 08003, Barcelona, Spain.

SEE YOU IN THE NEXT TRIP! 🗾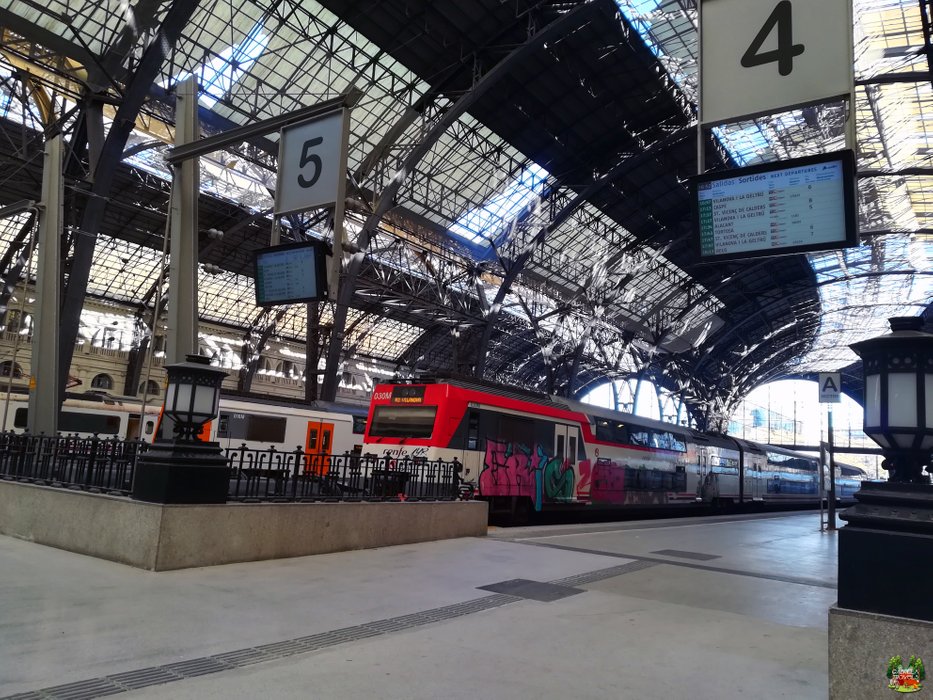 All rights reserved.
You can find me on:
↪ Discord: GabrielaTravels#0104
↪ Facebook: https://www.facebook.com/gabrielaistraveling/
↪ YouTube: https://www.youtube.com/gabiivdesign
↪ Instagram: https://www.instagram.com/gabriela.tv/
↪ PayPal/Contact: [email protected]