My heart have always been into the mountains, into the wild places hidden far away from people; places where you radically get
disconnected
from the noise of cities; those places traveled only by people who have the adventurous kind flowing in their veins.

The old and shaky bridge you saw at the beginning of the post (which seems not very welcoming), is our key to a new world, our first steps made on the way to a another place of a fairy tale, hidden nowhere else than Romania.
The place we are going to explore today is hidden on the Nera Gorges (Anina Mountains) - a big surface very rich in many awesome touristic attractions like Bigar Waterfall, To The Hooks, Şuşara Waterfall, Beuşniţa Waterfall, Bei Eye Lake and Vaioaga Waterfall.

There isn't a better name for this place other than "To The Tunnels" (RO: La Tunele) as it's the perfect way to describe a beautiful walk among the mountains accompanied by the Nera River, which will lead you through 7 spectacular tunnels dig deep into the heart of the mountains.
The wonderful journey takes about 1 hour and a half and it's the perfect way to spend a relaxing day/evening while you are in this place.
Even though there are no waterfalls, the beautiful sound created by the river will clear your mind and soul in a few seconds.
Along your trip you will meet numerous beaches where you can drop by and cool off on a hot summer day so take your time and relax while you are watching the sparkle of the water.
The tunnels are considered one of the most splendid locations from Romania, where you will feel like home, especially in these moments when you will literally need to embrace the stones while you are making your shy steps on a very slight path that brings you nothing else but a great view to the Nera River.
The friendly path hidden through the stones, will present you 7 beautiful tunnels of different sizes - some of them are silent and welcoming and some of them are very playful making you cross them on your knees, because of their height.
The first tunnel is located on 50m away once you cross the bridge and the most spectacular one is the latest tunnel, also called The Big Tunnel - which measures 40m lenght and will greet you with a cold breeze while you are in there.

If you want to visit this place it's also very important to know that is not suggested to do so on rainy periods as the route is very narrow and there are risks to slip over if you are not careful.
More than that, some of the tunnels can accumulate water and that would make your journey even more challenging - but I would still recommend not to do it as you don't know what's under the water and you can harm yourself.
The tunnels were created during the Ottoman Empire and are ready to leave you speechless with their mystery.
For the adrenaline lovers, rafting is also available on the Nera River which will make your trip a real fun adventure blessed with pure happiness.

Recommended equipment:
special hiking boots;
lantern (or any source of light);
water (especially if you are visiting this place during hot temperatures);
boots (if you are planning to cross the water);
medkit. (Just in case )
To reach the way to the tunnels it's suggested to follow the next route:
Drobeta-Turnu-Severin-Orşova-Băile Herculane-Bozovici-Oraviţa-Ciclova Română-Socolari-Potoc-Slatina Nera-Sasca Montană (Source:)
And if you are wondering where you can sleep, you can pick a guest house from Sasca Montană or Sasca Română - or even find a beautiful spot where you can place the tent and feel completely connected with the nature.

SEE YOU IN THE NEXT TRIP! 🏕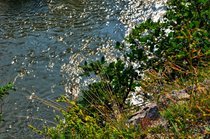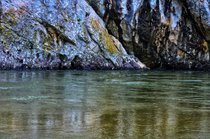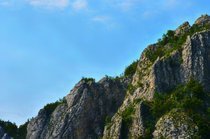 All rights reserved.

You can find me on:
↪ Patreon: https://www.patreon.com/GabrielaTravels
↪ Facebook: https://www.facebook.com/gabrielaistraveling/
↪ YouTube: https://www.youtube.com/gabiivdesign
↪ Instagram: https://www.instagram.com/gabriela.tv/
↪ Blog: https://steemit.com/@gabrielatravels
↪ PayPal: [email protected]