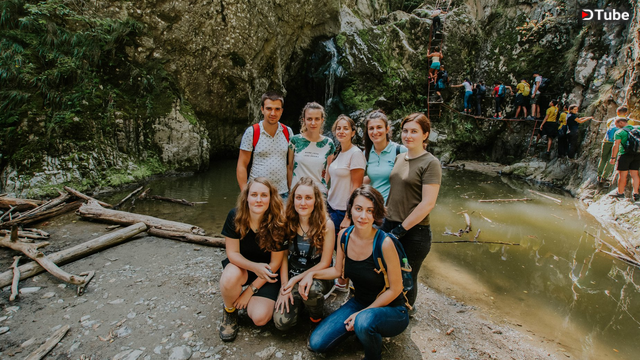 ---
I know it's been a while since I promised this video but better later than never, right? :D
As I have already told you in the post that I wrote about how my birthday was and how everything went, I came to the conclusion that some pictures and 2000 words are never enough to describe the reality. So there we go with a video that sums up pretty everything from that moment, from the beginning to setting the tents, going into an adventure, and singing next to a campfire.
I will confess that I gave up on celebrating my birthdays as everyone does, like 4 years ago or so, because I could literally not find myself into that boring activity.
I need the camping vibes, not sitting into a pub for hours, I need a few good friends, not a bunch of random people, I need good memories, not great presents, I need adrenaline, not dancing, and so on.. And I really regret nothing that I celebrate my birthdays in this way. Because this is who I am and what I love doing the most..
And the coolest thing is that me and my friends - we are all so different! And that makes us having so many gold times together and saying YES! to any new activity.
It's true that we all live in different parts of the country and with some of the girls I meet only once or twice per year, but this only strengthens the relationship between us. Whom I'm very grateful for.
I can say that it was a blast! And every time when I miss those moments I'm happy that I created this video so I can put it on repeat every single time when I feel the memories are sneaking down my eyes.
More than that, memories are the only thing that keeps these moments alive and I'm glad I can relive those times till the next time. And I'm still thinking what to do and where to go the next year.
So, to say a little about the video - at the beginning, you will see the place where we are setting our camping base which is right next to a tiny river, then the adventure we are going into (it's a pretty long and solicitant circuit, for me is the 2nd time when I make it but for the girls which don't have this crazy passion as one of their hobbies, it was very challenging - one more reason to be proud of them!!) and then of course the end of the party eating a piece of cake next to a campfire which offered to us some memorable hours while we sang and created a lot of new memories which are being added to the bag of all those gold times spent together.
I'm also curious to hear your thoughts about the video I created and if you celebrated your birthday in this way or if you are planning to do so. :)
Video recorded with GoPro Hero 6
Edited in Premiere Pro CC 2018
---
▶️ DTube
▶️ IPFS