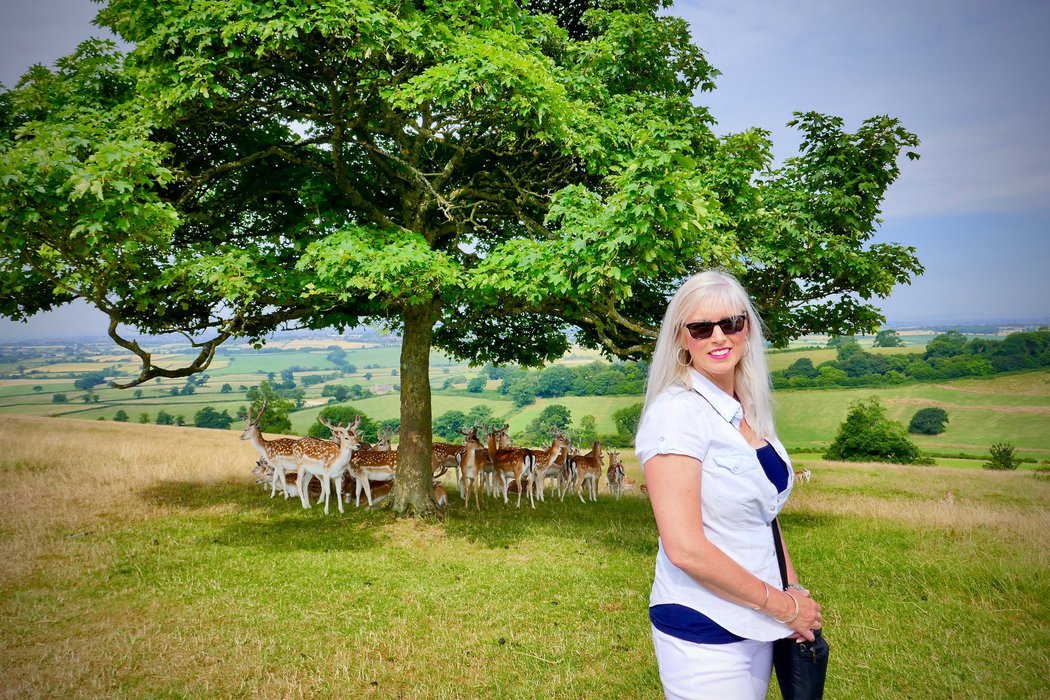 Hands up who likes travel...Go on, get ya hand up if you love it! OK, put your hand down, no one can actually see you...We do, like travel I mean. Travel is one of the most enjoyable and fulfilling things my wife and I do and we have been fortunate enough to have placed ourselves in a position to be able to travel around the world a little. We have similar interests mostly and enough mutual respect that if there's an interest the other has we support it.
So, our travels have seen us trek far away and remote places, visit famous art galleries and museums, well known tourist icons, major cities, small map-dot locations most may never visit...And just about everything in between. The great thing is we do it together and that's what makes it so valuable.
One spot we really enjoyed was our recent trip to Dyrham Park in Gloucestershire, United Kingdom. The park is set around a Baroque country house built between 1692 and 1704 for William Blathwayt on the site of a former manor house. It's interesting to note that the manor of Dyrham has been recorded since 1086; Just a bit of history there huh? The park encompasses the house, orangery, stables and parish church and the park itself of course. The images directly below were taken in the gardens near the house.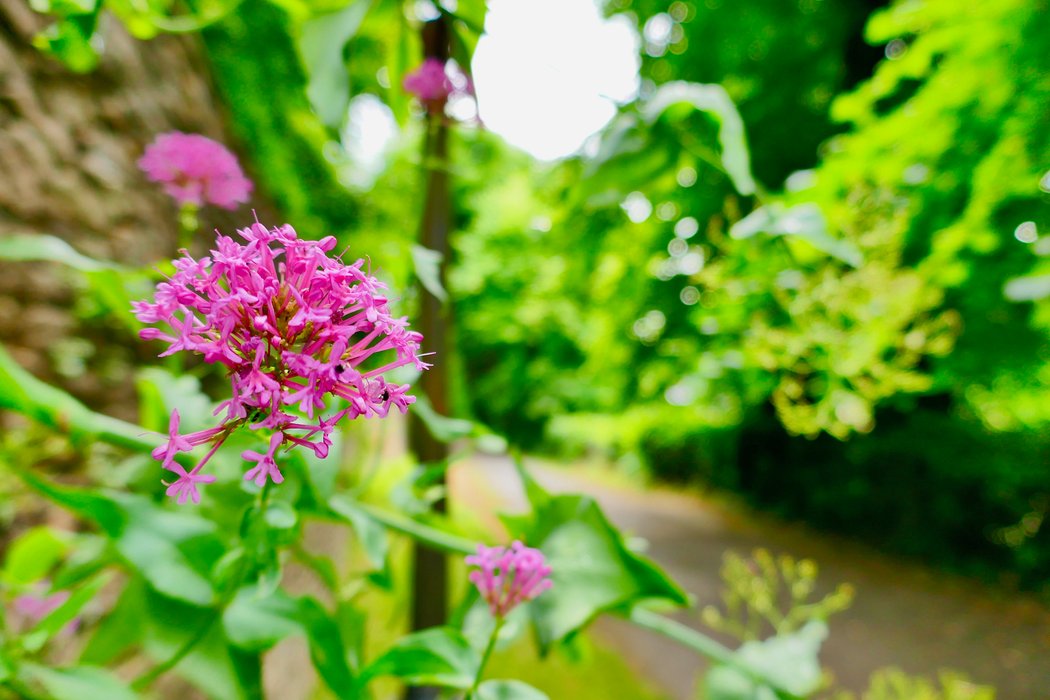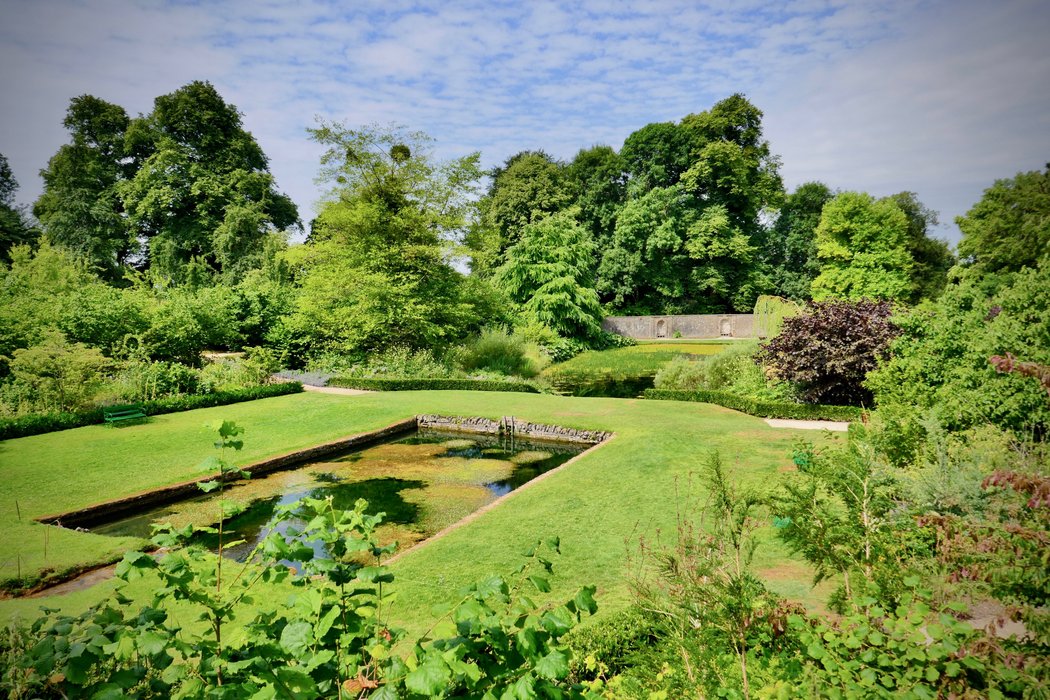 Below you can see Faith standing at the top of the hill which looks down over the valley below, essentially rolling fields of grain dotted here and there with livestock. You can see the valley a little better in the very last image below which shows some of the deer in the foreground and the fields beyond. It was a very nice view and a peaceful spot to sit and enjoy. To the left of my wife below you can see a log-seat on which we sat and just soaked it in. The second image to the right is Dyrham House itself.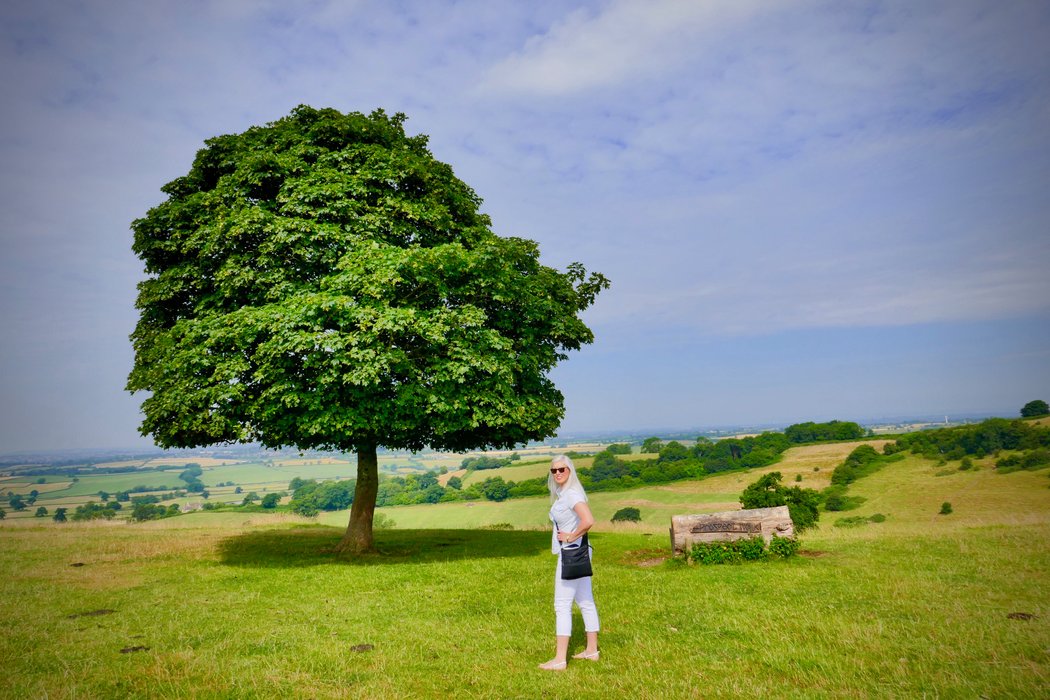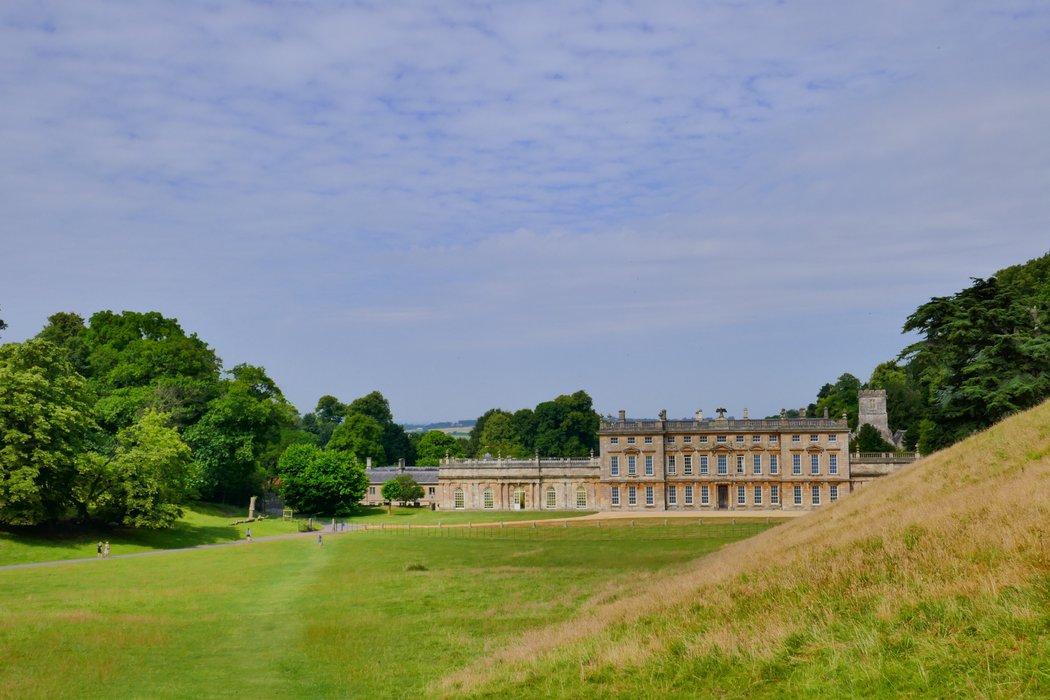 The park offers excellent views from almost every point but the best vantage points are found whilst walking its 270 acres of parkland and walking paths. We walked around for a couple of hours, often joined by members from the herd of fallow deer from time to time and then headed towards the house gardens and interior.
The grounds surrounding the house are natural although closer to the house are more formal gardens in which we spent a lot of time considering my wife's love of gardening. we went into the parish church as well which is surrounded by a very old graveyard.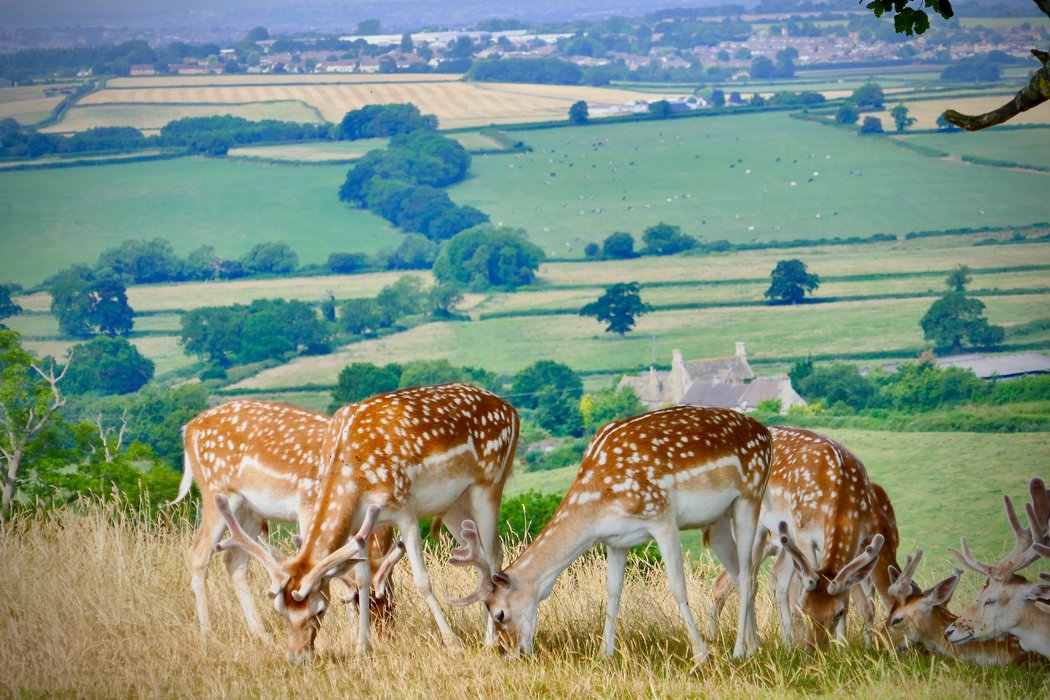 The house is under extensive renovations however it still mostly accessible to the public which permitted us a glimpse of life in the early 1700's and an opportunity to view some of the artwork and furniture which is all original. The baroque style of building was a very ornate and extravagant style which is evidenced right throughout the house and furniture...All except the kitchens and servants areas which, as you would expect, are utilitarian. Construction was completed in limestone with lead and slate roofing and as you can imagine requires a great deal of effort and financial support to maintain and repair.
Overall we had a good time and considering it wasn't on our agenda for this particular trip we are glad we took a few hours to explore the place. We just happened to pass by just before the park opened so were one of the first in and therefore our walk around the park was uninterrupted by others which is exactly how we like it. The views were really nice, the air crisp and fresh and the locals, well, you can see how friendly the deer were.
On our travels we've done some pretty amazing things, some a little crazy, but we've survived them and have the memories of everything we've done to look back on.
Our trips aren't always filled with adrenalin-pumping activities, nor are they always museums, parks and art galleries, they tend to be a balance between them, oh, and of course food always features prominently when we travel! Some of the most interesting things we have come across have been by mistake which is one of the reasons we don't heavily structure our itineraries when travelling. Something we always do however is plan our trips together and allow room for each of us to add in some element that is important to us as individuals.
The worlds largest army tank museum. A tour of the Ferrari factory. A day exploring Versailles. A week-long trek on the Kokoda Trail. A float plane flight over Lago di Como. The Louvre. Discovering ancient Rome. Spaghetti in Venice. Camping under a million stars and 850,000 year old mountains in the Flinders Ranges. Hot air ballooning over the Loire Valley. Reading in a bookshop in Paris. The Australian War Memorial in Villers-Bretonneux. Ice caves in Werfen. Hitlers Eagles Nest. A monastery in Tuscany. Ha Long Bay, Vietnam. Retracing my ancestry in Cornwall...Far too many places and things to list...We've done so much over the years...And have more to come with flights for our next adventure booked last night!
It's a nice balance, the one we reach, and probably why after almost 32 years of being together our relationship still works...No, it doesn't just work, it thrives. We find balance in each other and the things we do.
Design and create your ideal life, don't live it by default - @galenkp
P.s. If anyone wants to hit me up on Discord: @galenkp#9209