Santa Claus doesn't visit my house...It's not that I've been bad all year...Well, that could have something to do with it, it's just that the jolly old fat bloke has no reason to. I don't need anything I cannot get for myself and there's more deserving people out there than myself. So Santa bypasses my place and instead spreads his Christmassy gifts elsewhere.
Now, I've established that I'm not necessarily bad, but I'm not totally good either. Maybe we should say I'm good at being bad which covers both elements nicely I think. I'm no charity-crusader, in fact I'm not a fan of donating funds to charities considering how little actually gets to those in need although I'm a very generous person, as is my wife Faith. We are generous with our time, our friendship (selectively of course), our knowledge and wisdom, support and effort. Don't get me wrong, we also enjoy giving, it's just done differently and, we feel, in a more thoughtful way.
Today, the week before Christmas we traditionally take a fresh compliment of clothing to my dad in the nursing home. My wife spent the last few weeks picking up an entirely new compliment of clothing complete with shoes and socks for my dad and today we took them up there for him.
Because he has dementia change can be quite daunting for him so we step him through the exchange of clothing, make him try everything on and then begin the delicate process of gathering his clothes from last year and disposing of them. (We take them home, wash them and then deposit them at Savers to be sold on and used again.)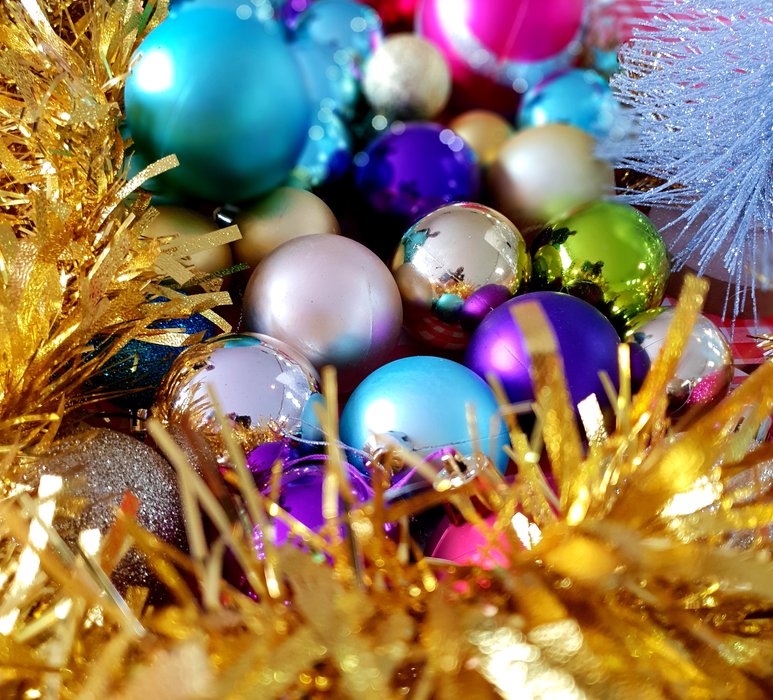 The process takes a long time as he gets attached to his things and at almost 83 years of age his dementia-riddled mind and his body aren't as supple as before. We get there in the end though and after a couple of hours he was proudly strutting around (not really strutting, just shuffling) in his new gear.
We've been doing this each year for a while now. We don't purchase a lot of things so it's not a wasteful process, but we want him to present well, have suitable clothing and to feel good despite the fact he doesn't leave the nursing home. He has always been an impeccable dresser and quite stringent about his appearance and we feel it's our responsibility to maintain that. Besides, he provided for me until I was asked to leave home at 17 and a half so I owe him I think. He was a very generous man also, so giving back to him is not a struggle. He deserves it.
So, that's one of my Christmassy giving-experiences. The other is a little different.
Back in 2007 I trekked the Kokoda Trail in Papua New Guinea. You can read about it here if you like because I wrote a few blogs as below:
Intro post Part one Part two Conclusion post
Anyway, I was so moved by my experience, not just in retracing the steps, battles, lives and deaths of the Australian soldiers who fought there, but also by the Papuans themselves, especially, in the small village of Kokoda. They are a happy bunch, welcoming and friendly. They live with no power, no running water and very little in the way of comfort or the things we in Australia would consider the basics. They do it hard but are still a happy and generous people.
When I trekked into Kokoda in the late afternoon the expectation was that I was to be flown out the very next morning so I proceeded to hand over my equipment: Expensive hiking boots and socks, knife, compass, water bottles, back pack, medical supplies, spare shirts, dehydrated trail foods and anything else I knew I'd not need which, was pretty much everything. We feasted with the village that night and when I awoke in the morning...Cloud. I stood up in the open sided hut and was enshrouded in cloud down to chest hight! No flights in and so no plane to come along and take me back to Port Moresby.
I was stuck there for three days and because I had nothing, having given it all away along with my three mates also, I was taken in by a few of the families which was amazing. We visited some of the smaller outlying communities and farms, just a few huts next to the creek mostly, and hung out together with the porters and their families. I got to experience village life as no other trekker normally would including going to the small school and hospital. I learned quite quickly that they had very little and upon leaving a few days later I vowed to help.
That was back in 2007, eleven years ago this November.
Every year since then, around November, I have sent a large wooden shipping crate back to the village full of stuff. I spend all year collecting the gear and then ship it over for distribution. Some of the things I send are: Bandages, gauze, antiseptic cream and powder, bandaids, nail clippers, medical scissors, knee and elbow braces, thongs (flip flops), guitar strings, colouring in books and pencils, crayons, primary school books, small koala and kangaroo toys, educational books about Australia and the world, lined writing pads, pens, rulers, Australian flags (small ones on sticks), games and puzzles and a few letters and photos for them all to share. Most of the the things I find are brand new items I purchase, with the exception being some books from second hand book stores.
I attribute that trek for changing my life. It cleared the fog from my eyes, the fog I'd allowed to build up over the past few years, and let me see clearly again. I came back changed. I mean, I was still me, but somehow better. I won't go into it here as it's not appropriate however suffice it to say I became a better person because of it. You won't know what I mean unless you have been through a similar experience. I wasn't bad before, just different. This condition has stayed with me since then and I am glad of it.
So giving for me at this time of year means a completely different thing than most. I give back to my dad, as I do all year I guess and I give back to the small community of Kokoda in Papua New Guinea who gave me so much in November 2007. I feel a took a great deal from them, not physically of course, but emotionally and eleven years later I still think about that trek and how it changed my life in similar ways to other momentous events, or experiences in my past. Because I took from them it is so easy for me to want to give back.
Thanks for reading and for those who are interested please stay to have a look at a few photos from my trek below, or even take a look at the four posts I did which explain the history and significance of the Kokoda Track/Trail and some of the experiences and emotions gained whilst doing it. Links above.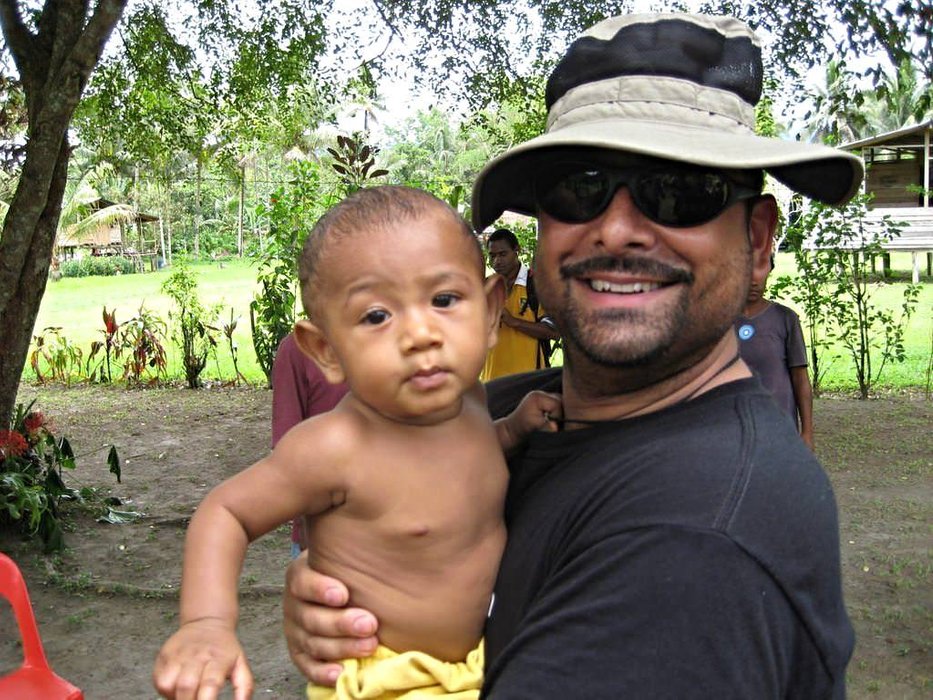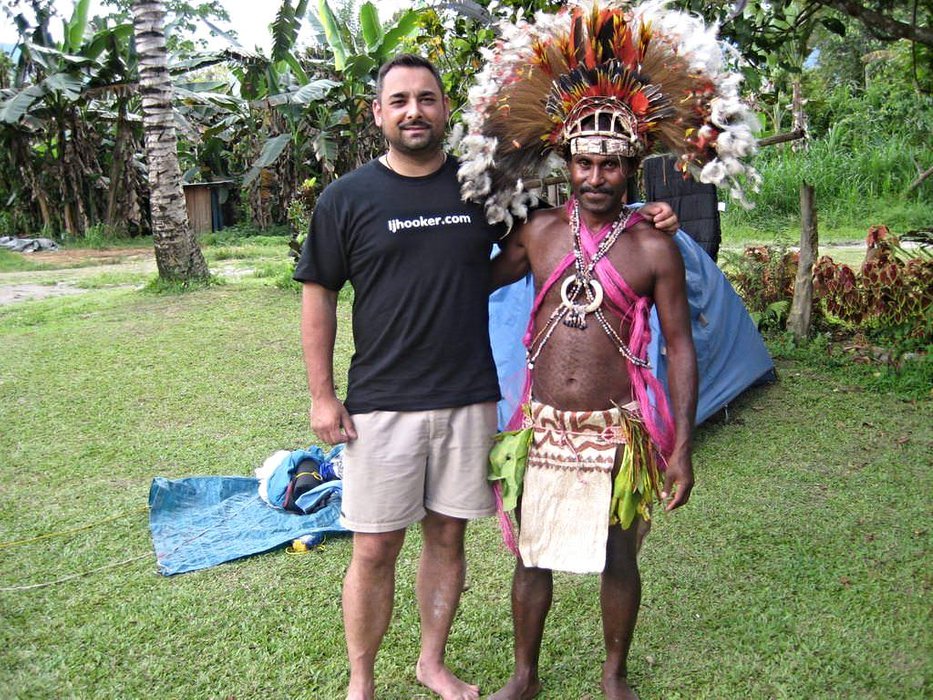 One of the youngest and one of the eldest in the community on Kokoda at the time I arrived. The gentleman in the outfit was one of the welcoming group, and elders, when I trekked in that afternoon in November 2007 and the young kid is the nephew of one of the porters on the trek.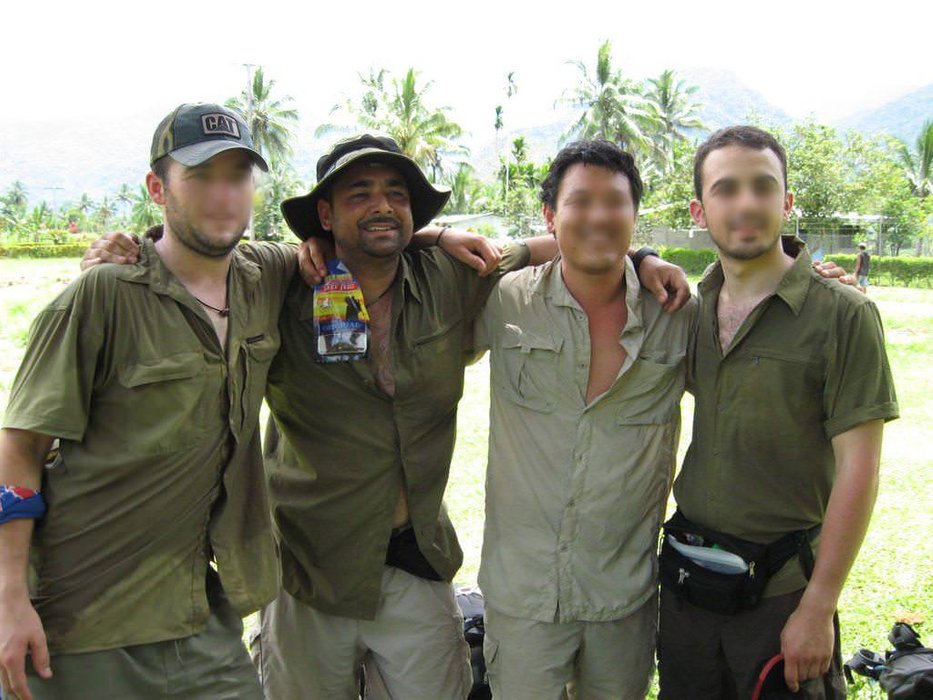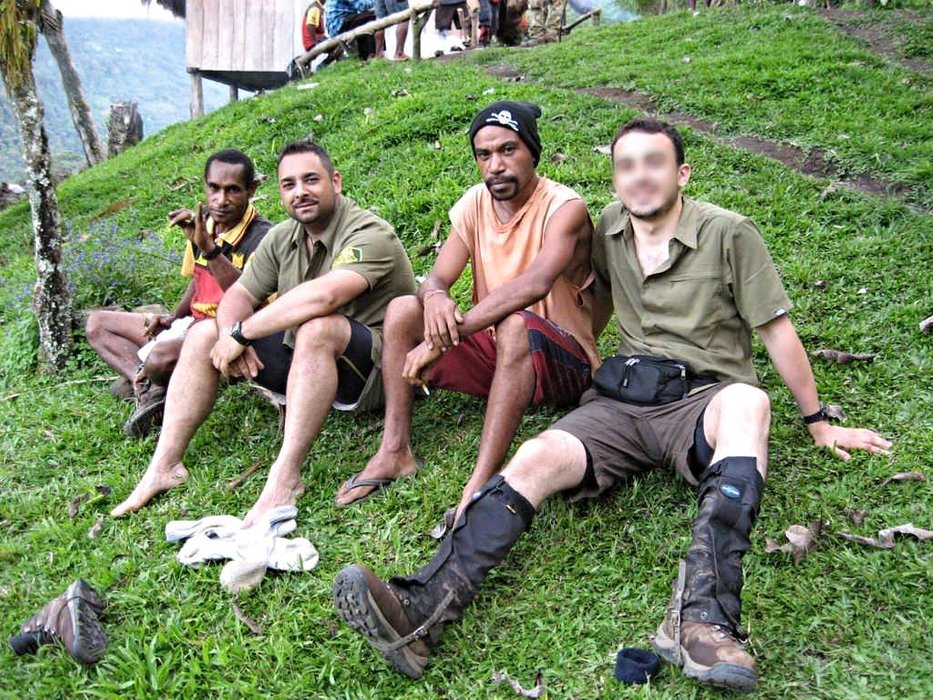 Three of my mates who trekked with me on the left and one of them together with me and two porters from Kokoda Ray and Whinnie. In the photo to the right we were at Isurava, the site where a major battle took place between the Japanese and the Australians. It was a decisive moment in the campaign, and is, today, a very emotional place.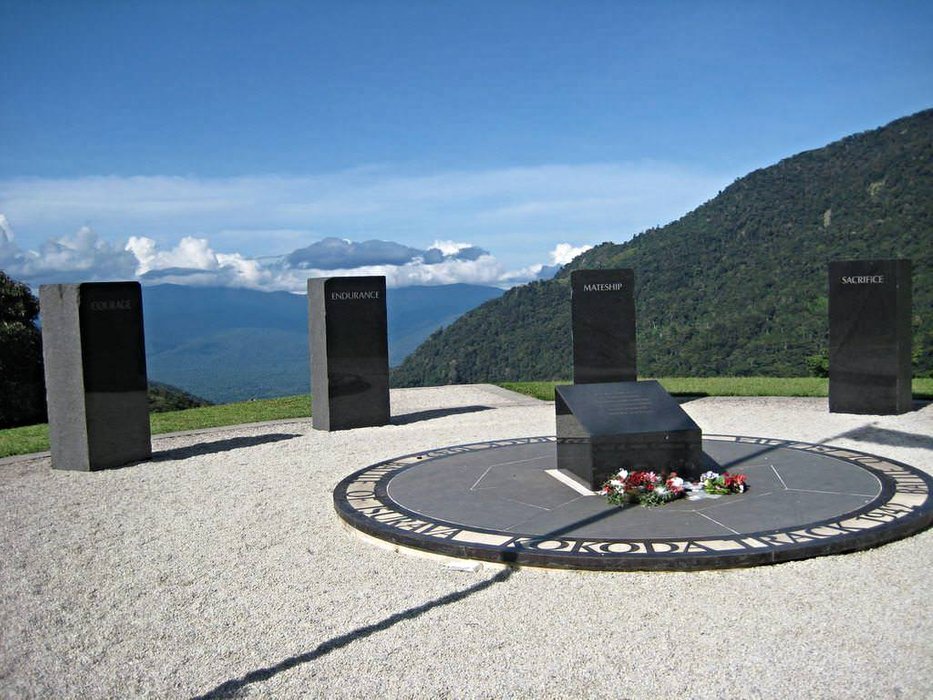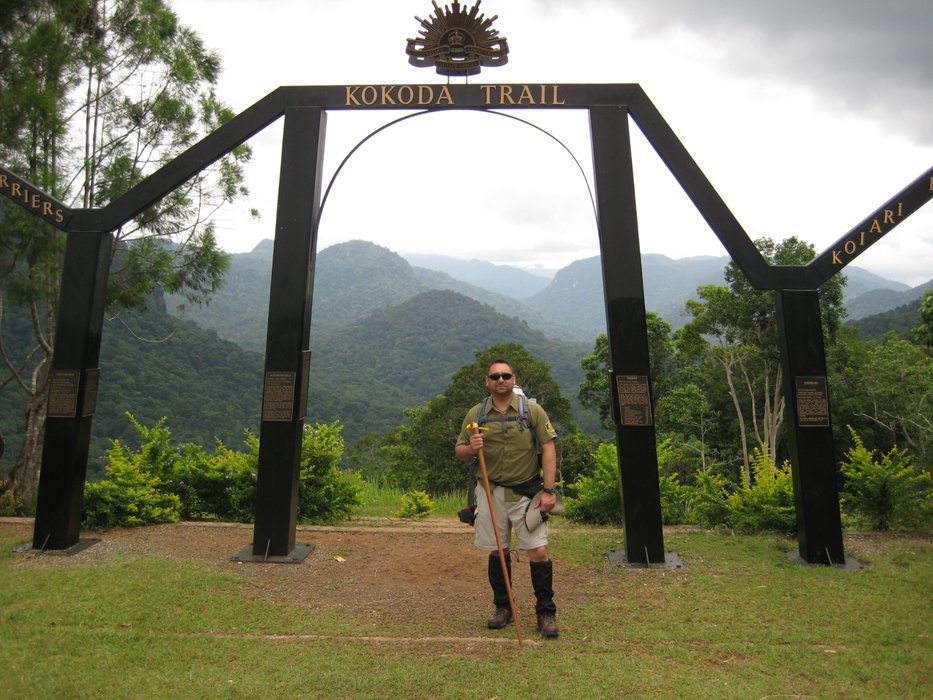 *The Australian War Memorial at the site of the Battle of Isurava on the left and me at Owers Corner, the start of the Trail. In 6 days on the Trail and 3 days stuck in Kokoda I lost 8 kilograms of weight. (About 17 pounds)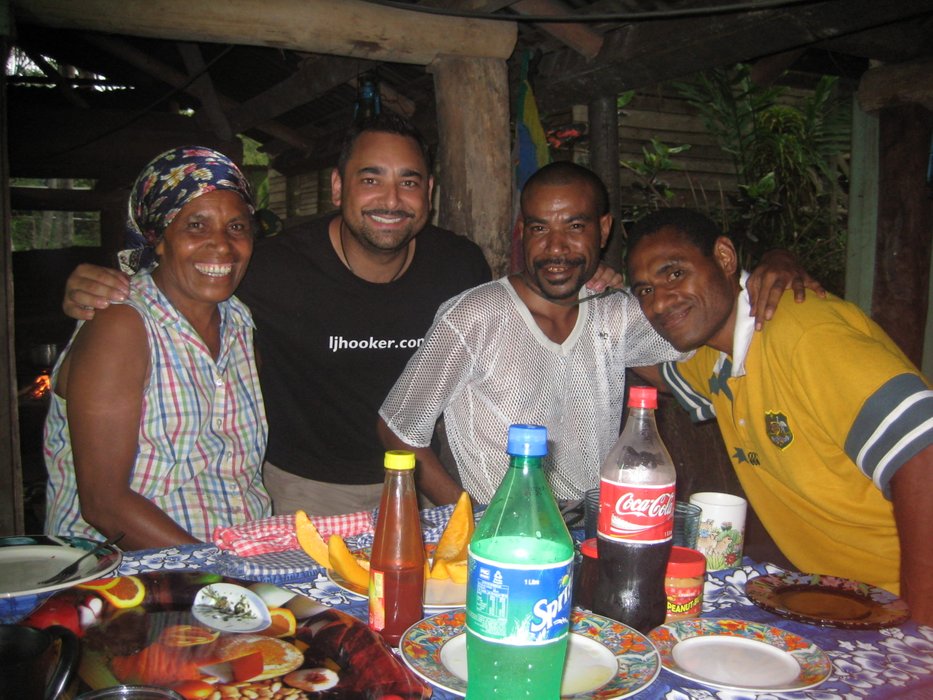 This is Ray's family. His mum fed us one one occasion as we'd given everything away on initially arriving as stated in the text above. They killed a couple of chickens for the feast which is probably something they could not afford to do. We were honoured.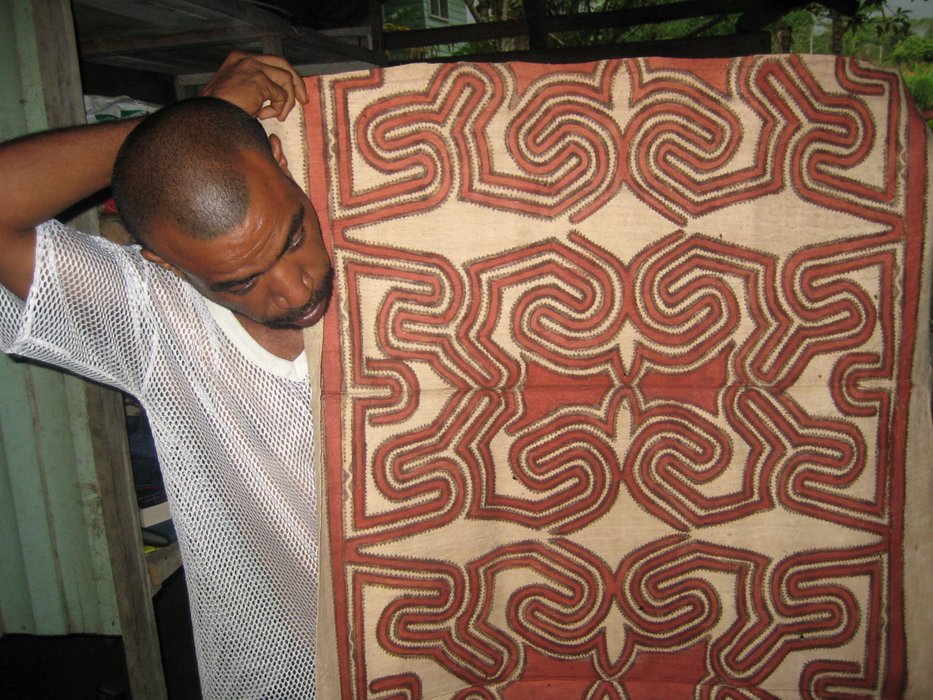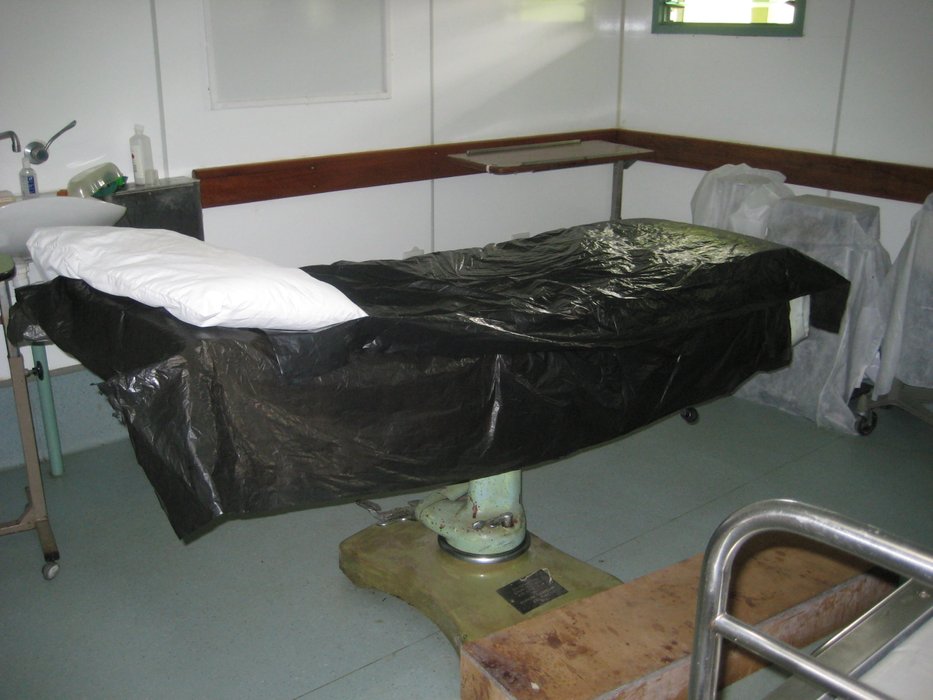 I was gifted this wrap by Ray and his mother. It's made from tree bark. On the right you can see the Kokoda hospital. They are short of pretty much everything which is why I send medical supplies back.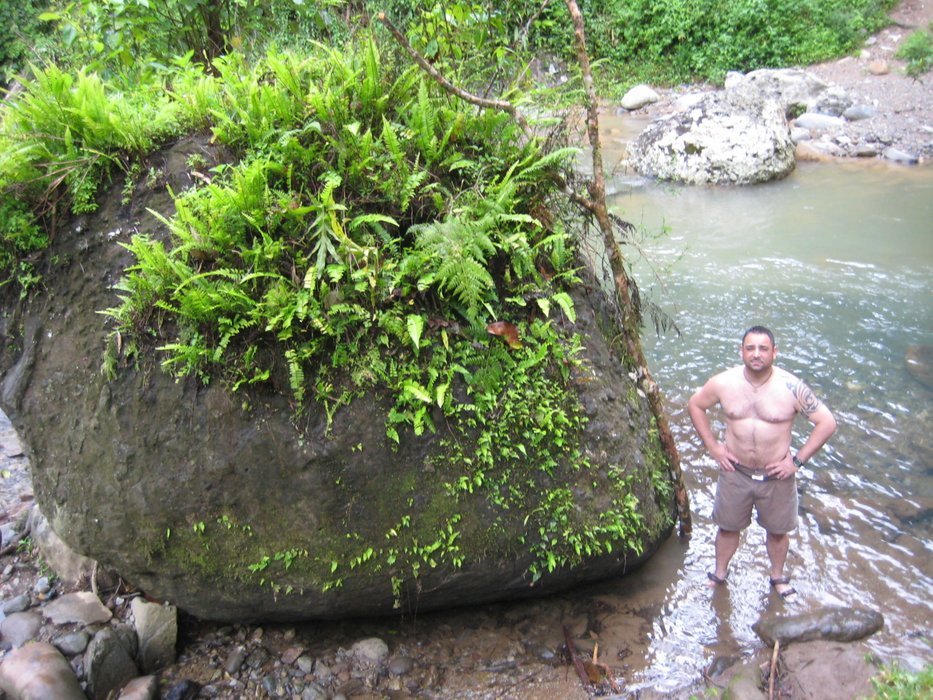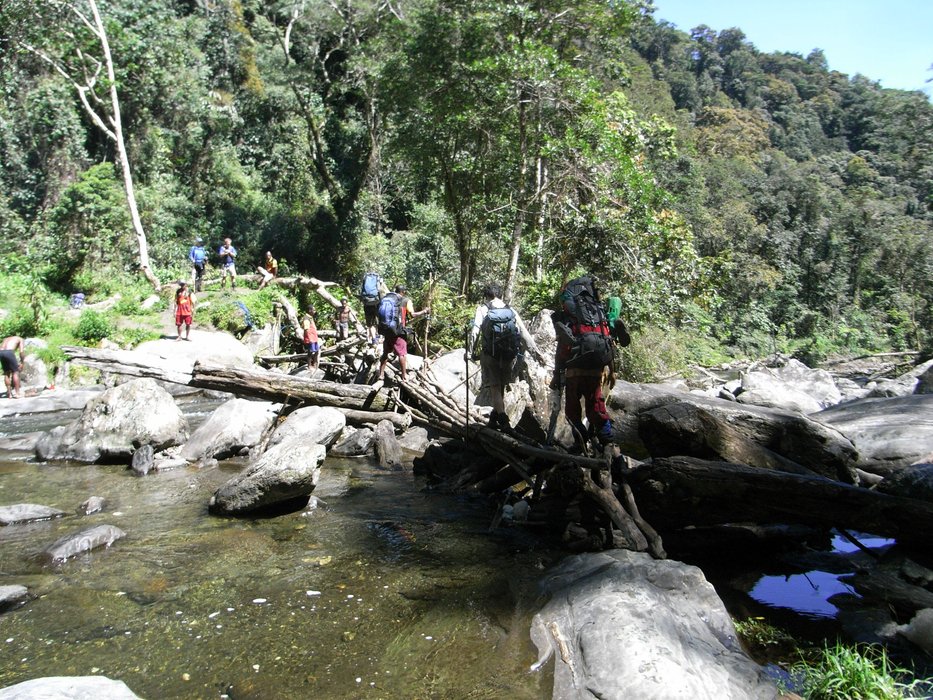 Taking a wash Kokoda-Trail-style and one of the easier creek crossings. It's hot (around 40 degrees) in the day and the water was a welcome relief however drinking water had to be purified at all times. It was great to cool off in though!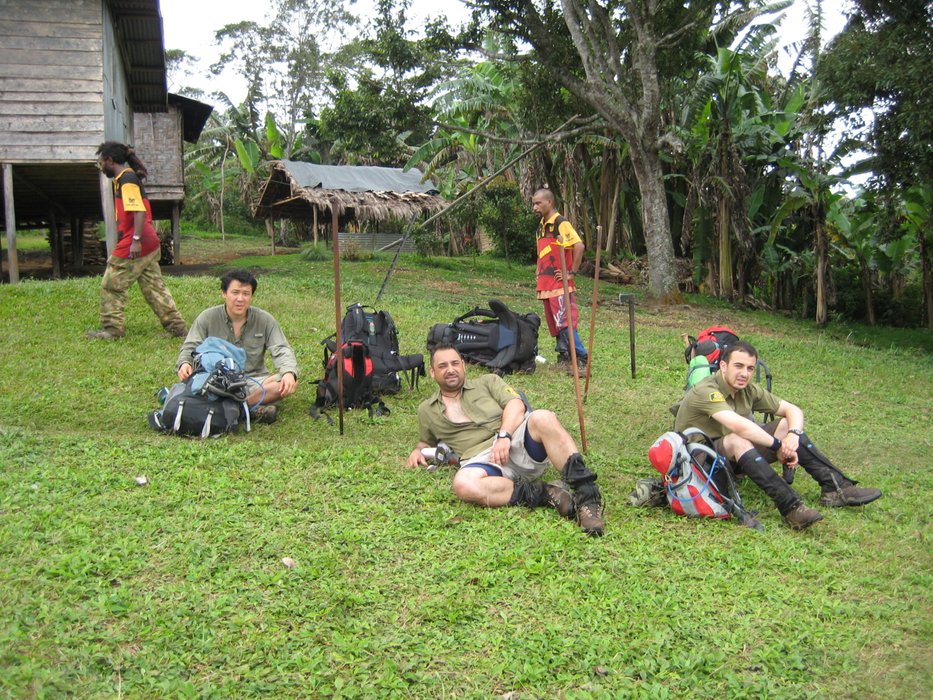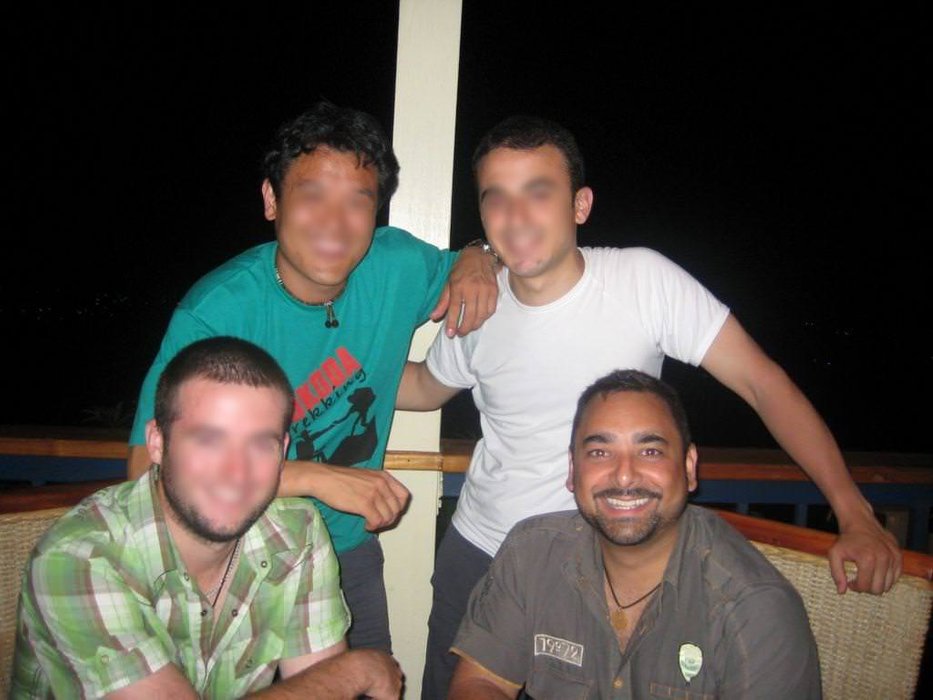 The Trail is hard work with loads of water crossings, some deep, rickety log bridges, very steep inclines and declines (few flat spots), very hot humid temperatures in the day and cold at night. On the left was after a big climb up to about 2300m above sea level and the right is back at the Airways Hotel in Port Moresby the day we flew back in from Kokoda. I lost 8 kilograms of weight as I lost my appetite on the Trail and I was grinning so big because I saw the buffet and my appetite returned.