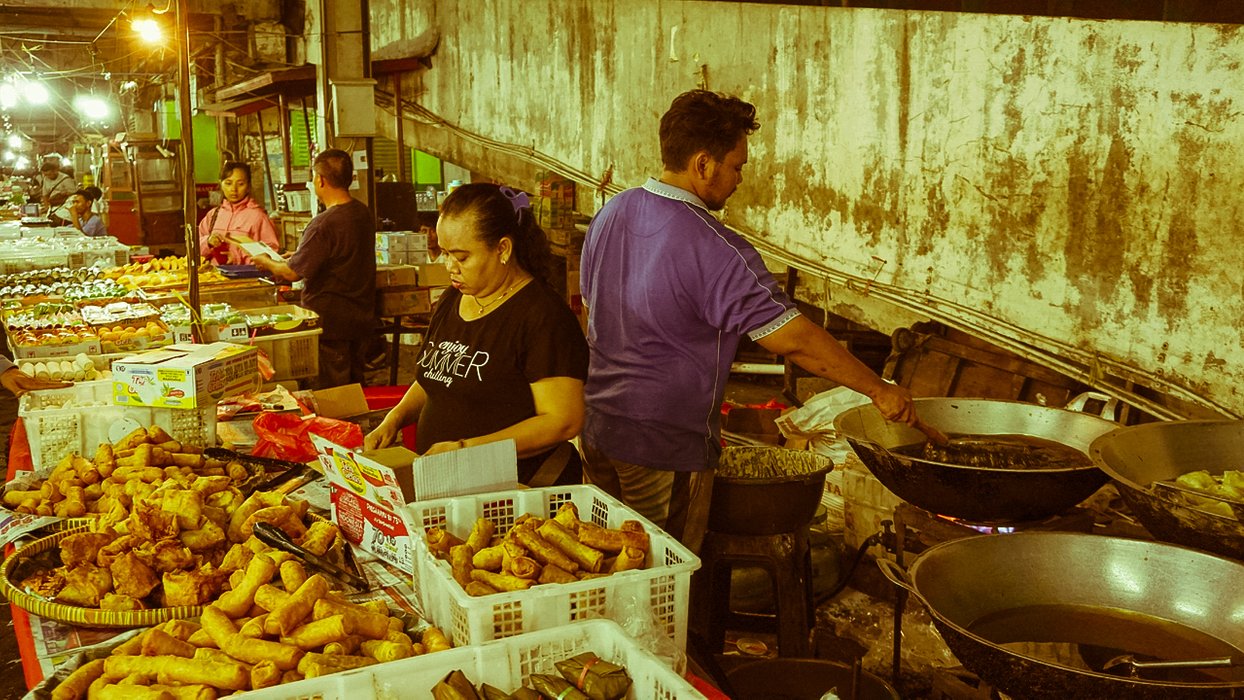 Gorengan (deep fried food), the most favorite snacks for most Jakartans. Unhealthy but tasty. In gorengan we trust.
Shot at Pasar Senen, Central Jakarta
Jakarta is located on the heart of the world's most populous island, Java. Both figuratively and literally Jakarta is the heart of Java. Or maybe more, the heart for the whole Indonesia archipelago. As the capital city, Jakarta is at the same time the center of economics, culture and politics of Indonesia. It is the home for 10 million people. It is a city with many problems, from absurd traffic jam, unhealthy sanitation, pollution, flood, to the world's fastest-sinking city due the rising of sea level.
But for a full-fledged Jakartan like me, all that problems don't matter. We have a great slogan for that: "Enjoy Jakarta". There are too many problems remain unsolved for decades, we manage to just enjoy it. Life is hard, but we will just laugh about it.
Sometimes I love to take a walk, and shot some pics. Here are some of that shot, from the night stroll of Jakarta. My attempt to capture "enjoy Jakarta" without the skycrawlers, malls, or anything fancy about the metropolitan area.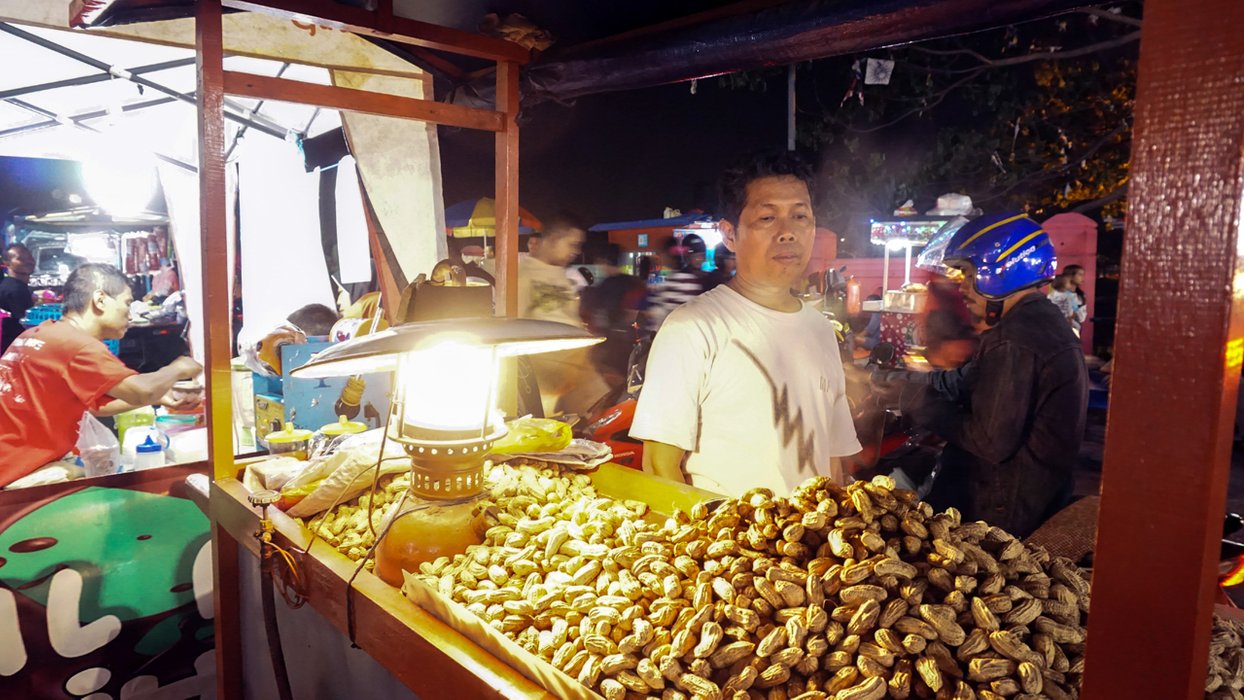 Kacang Rebus (boiled peanuts) cart. You could see the cart is still using that paraffin lamp, or for us Jakartan, we simply called it as: Petromax.
---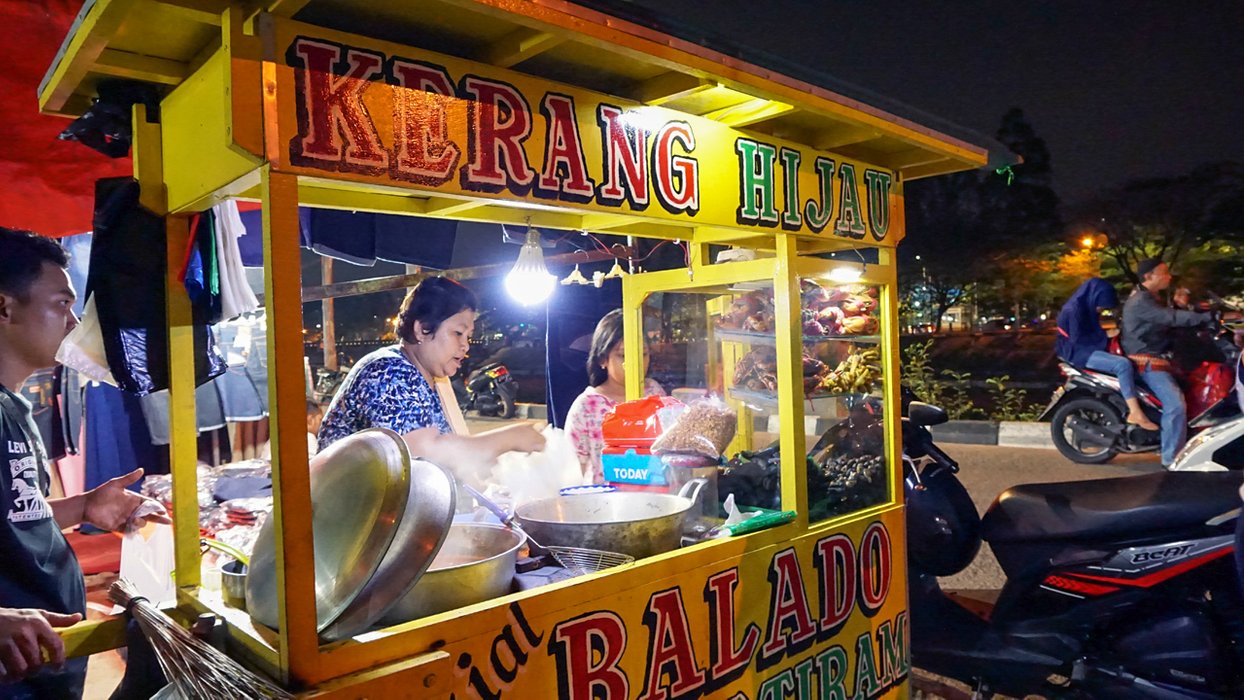 Kerang Hijau (green mussels) cart, many locals believe that this food is good for man stamina. You could see the word Balado at the bottom, it's a typical spice with a really strong taste. Don't even try to taste that if you have minimal experience of spicy food.
---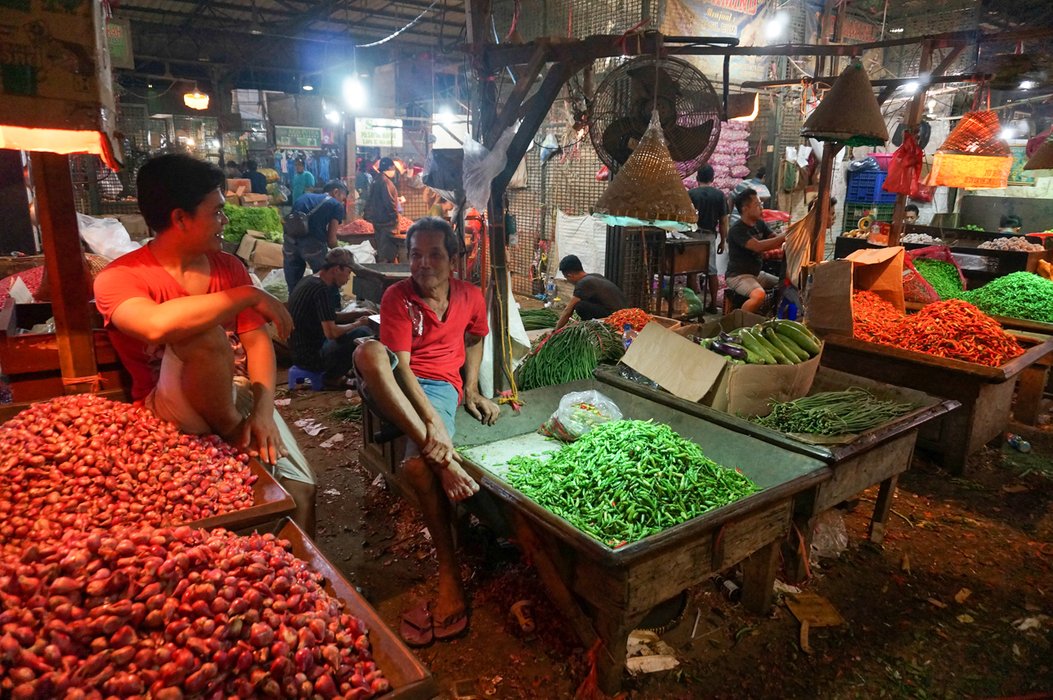 This is where the spices come from, the central market of Kramat Jati
---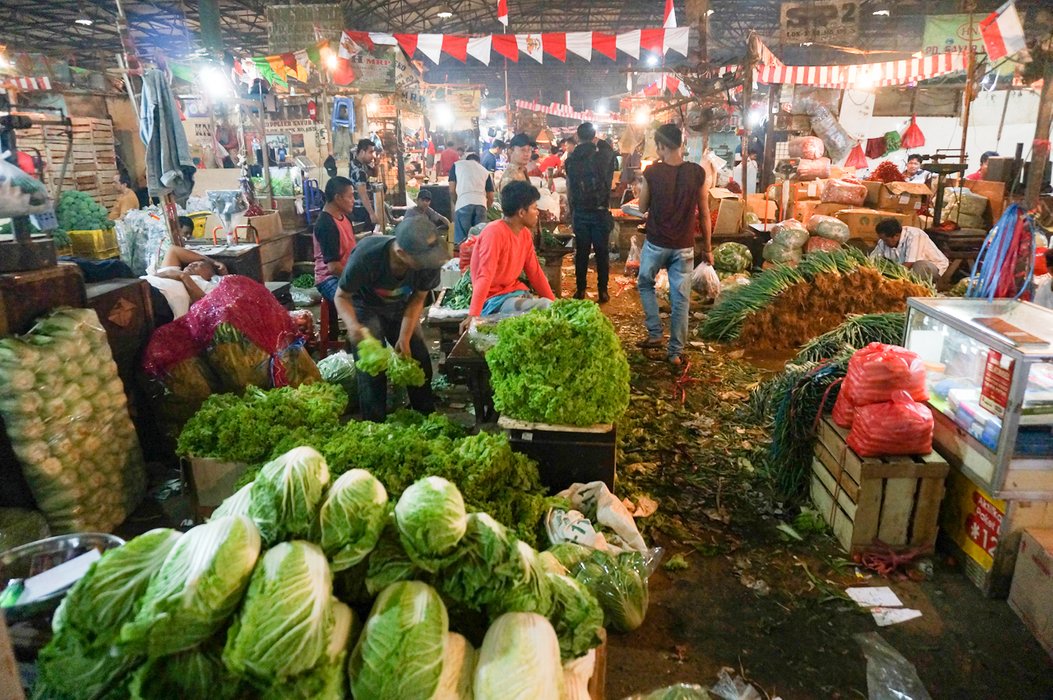 The central market of Kramat Jati provided Jakarta with all the primary needs: fruits, vegetables, and of course, chili and other spices.
---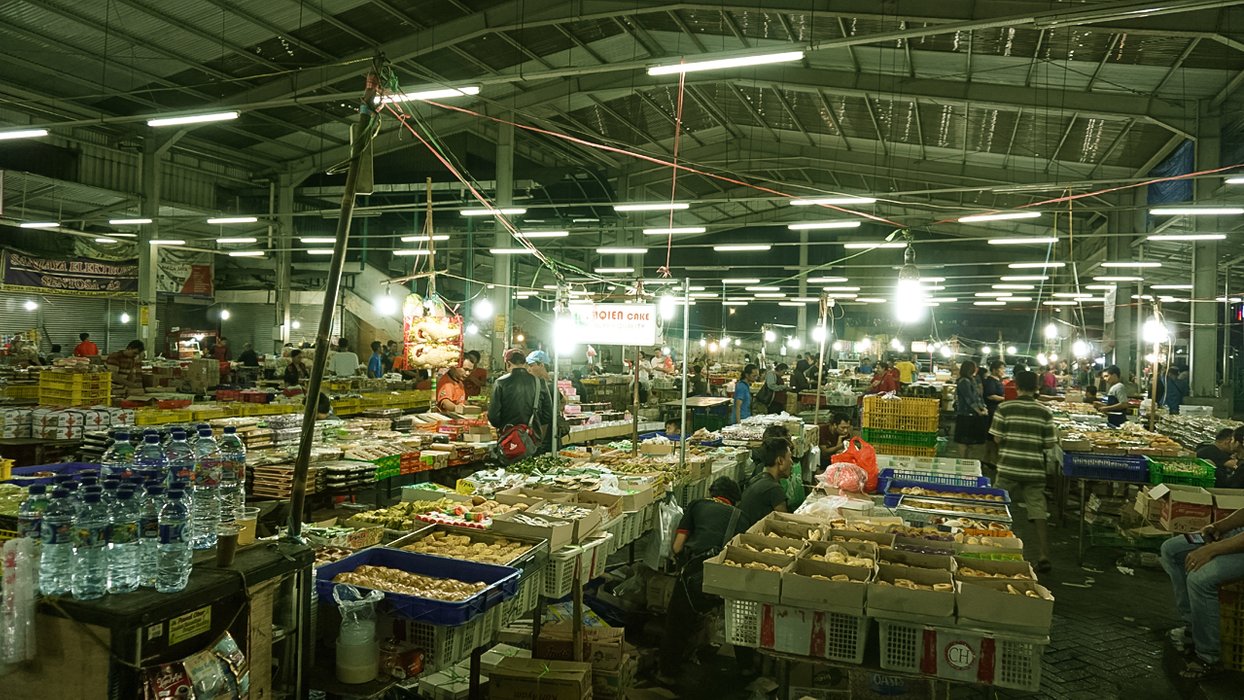 While Kramat Jati central market provide the vegetables and spices, Pasar Senen serves as the central market for snacks. This is my favorite market in Jakarta.
---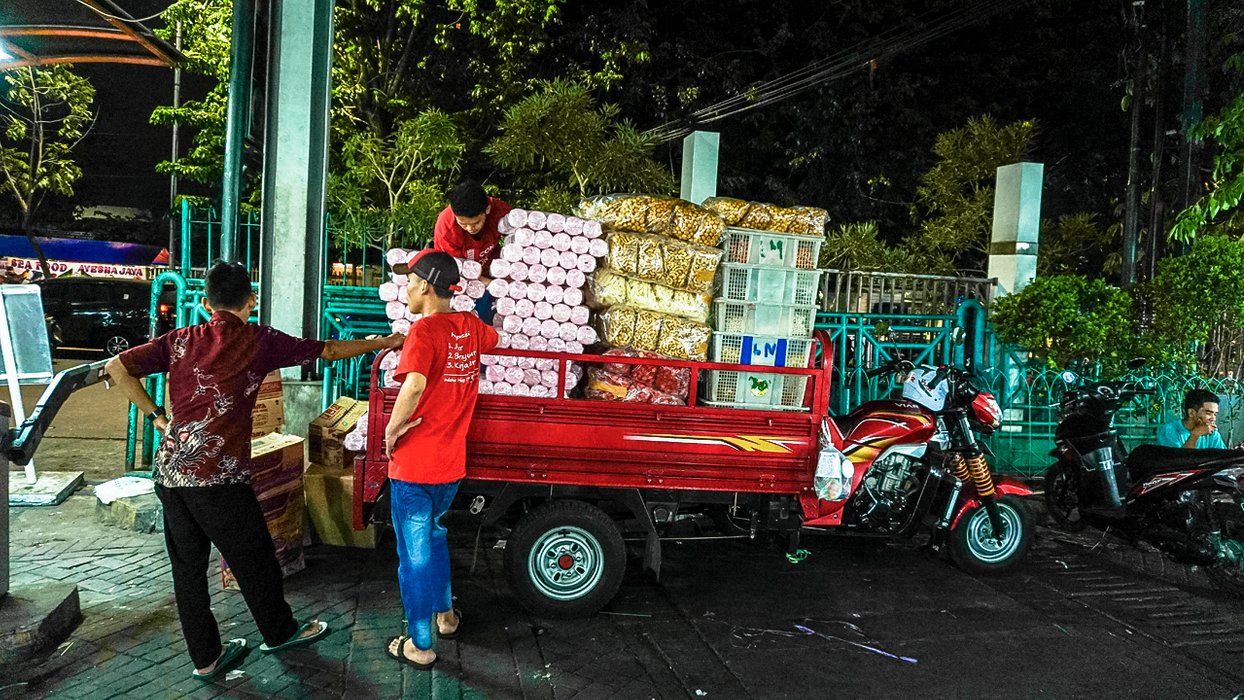 Snacks are ready to deliver, boss!
---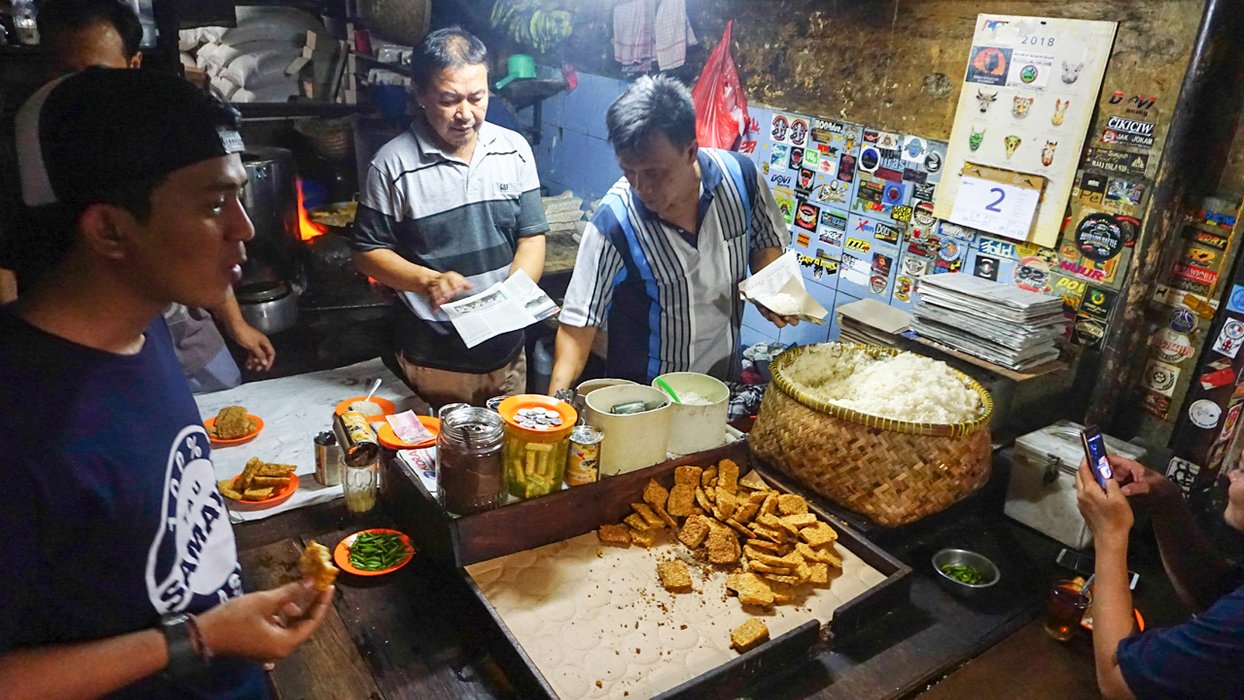 From Pasar Senen, we're going upper north, and we will meet this local favorite: Ketan Susu Kemayoran. The local Kemayoran guy would prefer to called it tansu, a simple abbreviation of Ketan Susu. Yes, we love to simplified things :)
---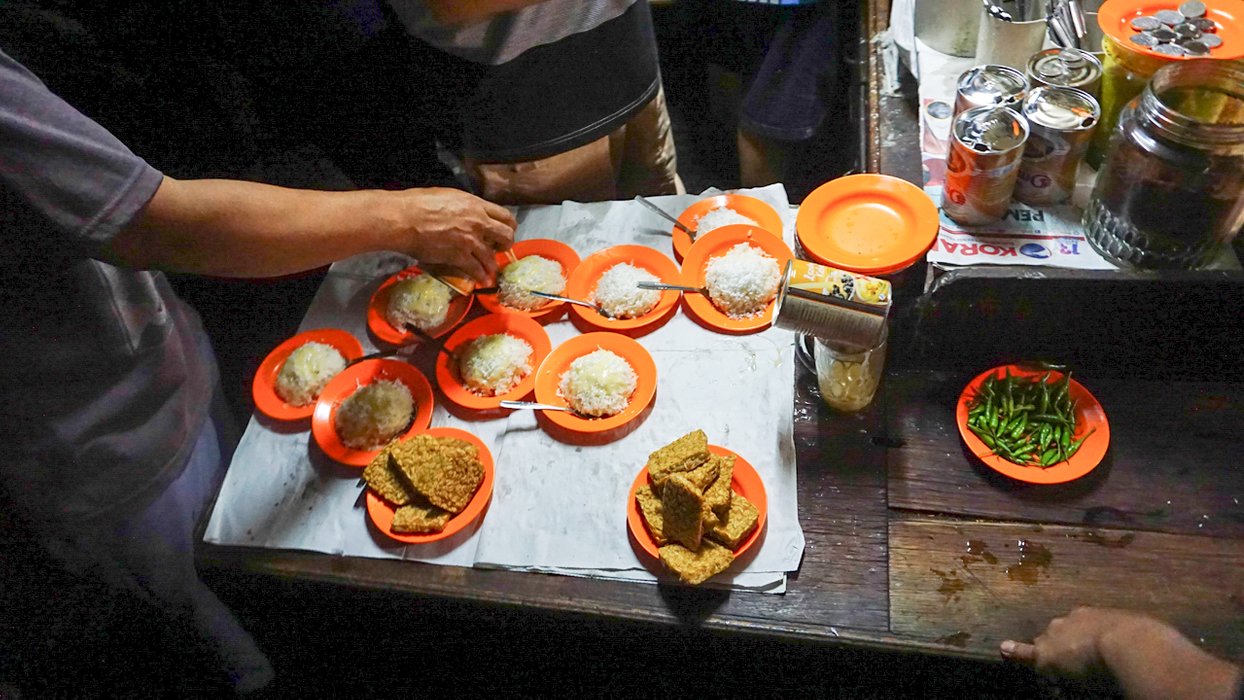 Indonesian language is derived from Malay language, it's a simple and straightforward lingua franca. Ketan Susu is made of, well, Ketan (sticky rice) and you put Susu (milk) on top of it. Then you have a proper Ketan Susu. We enjoy Ketan Susu with some tempeh. And of course, chili!
---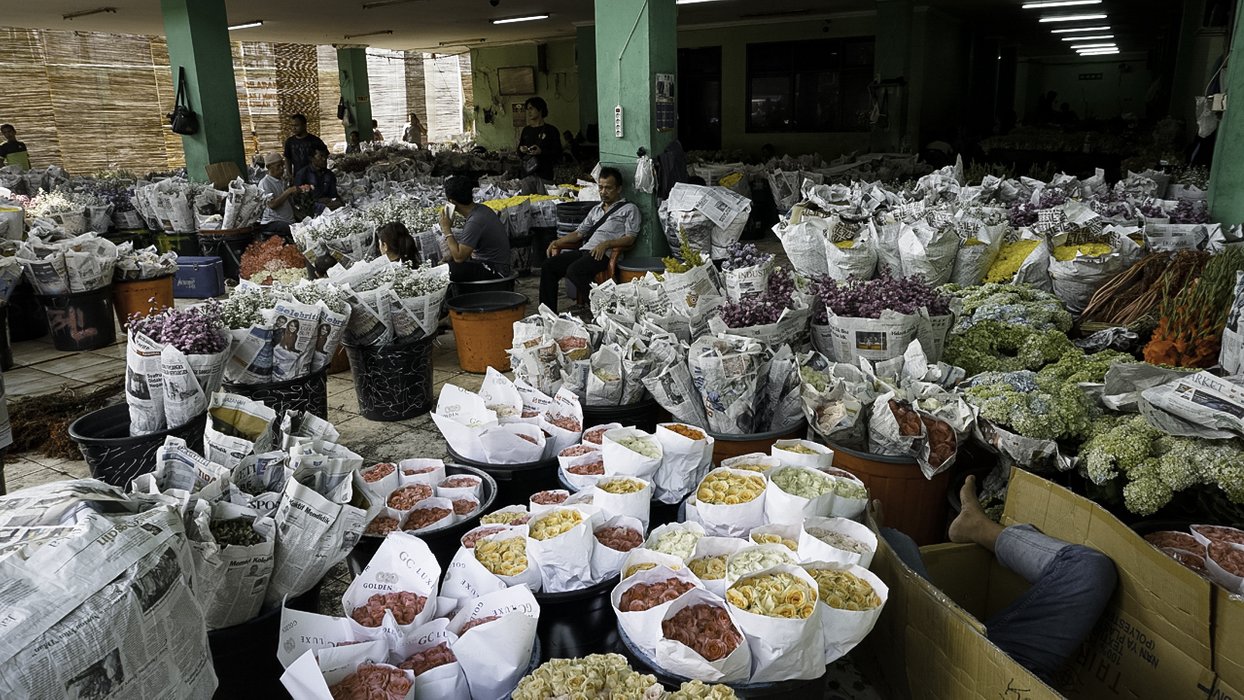 I'll end the showcase of this stroll with a photo of Rawa Belong Flower Market. You see that guy sitting in the center? Yes, this is his kiosk. Not so many people come to buy flowers, he looks unhappy. And that guy on the bottom right? I like his spirit. He could sleep everywhere he wants. That is the true spirits of Enjoy Jakarta.