In Seoul, it is normal to wear hanbok on the street, especially near Gyeongbokgung Palace and Changdeok Palace! Wearing a hanbok to visit Gyeongbokgung Palace and Changdeokgung Palace is also free of tickets, you can travel as an ancient Korean!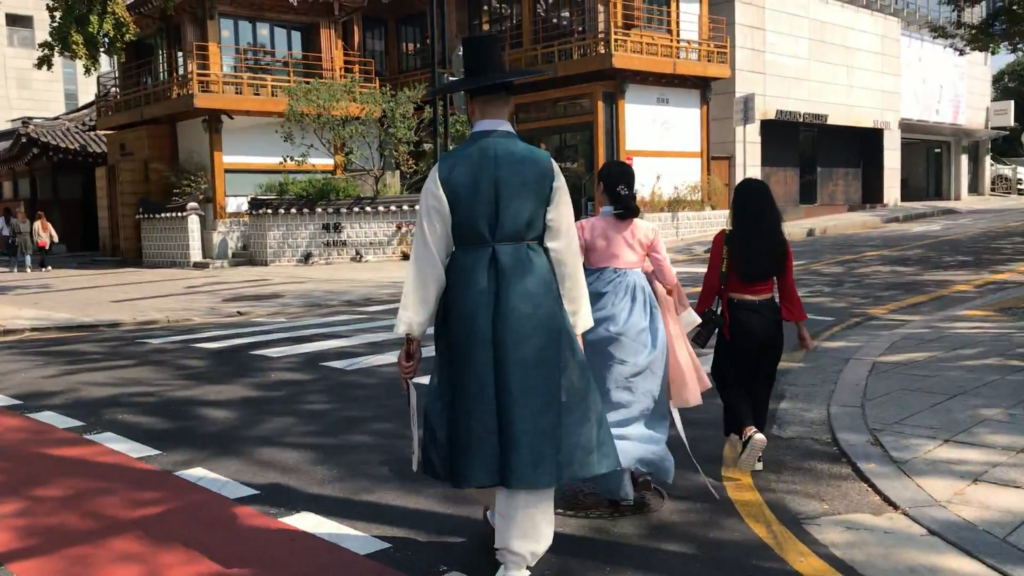 There are many shops to rent hanbok in Seoul. We chose this one, buy 4 hours and get 2 hours free, wear a total of 6 hours just around KRW15'000 (about HKD95). Actually I feel 6 hours wear is a bit long, and I found that there also offer 2 hours free even just buy for 2 hours.
Another reason to choose here is that the staff here speaks Chinese and has a good reputation. It hasn't been open for a long time. The hanbok here are very new.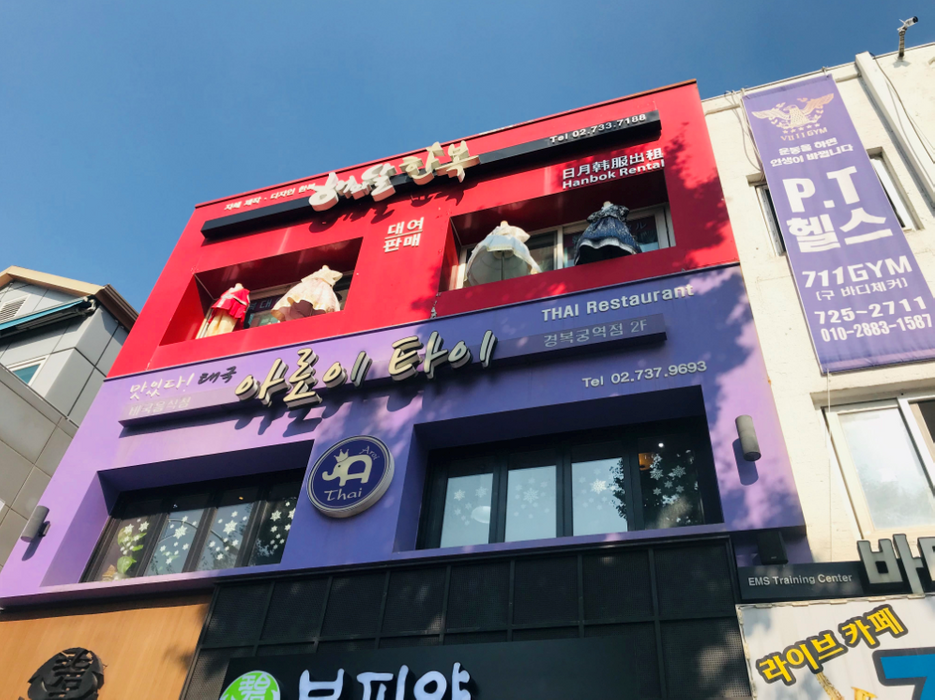 After some research, I recommend you to choose the princess-style hanbok. It is so beautiful ! What's the difference with ordinary hanbok? The skirt of a ordinary hanbok is like a skirt we usually wear. It hangs naturally; But the princess-style hanbok is puffed up, and it is particularly noble! If you wear a princess-style hanbok and stand next to an ordinary hanbok, it will be like a mistress and a maid!
Of course, in addition to normal hanbok, there are also prostitute-style hanbok and palace-girl-style hanbok. I plan to try prostitute-style hanbok next time, and it must very attractive!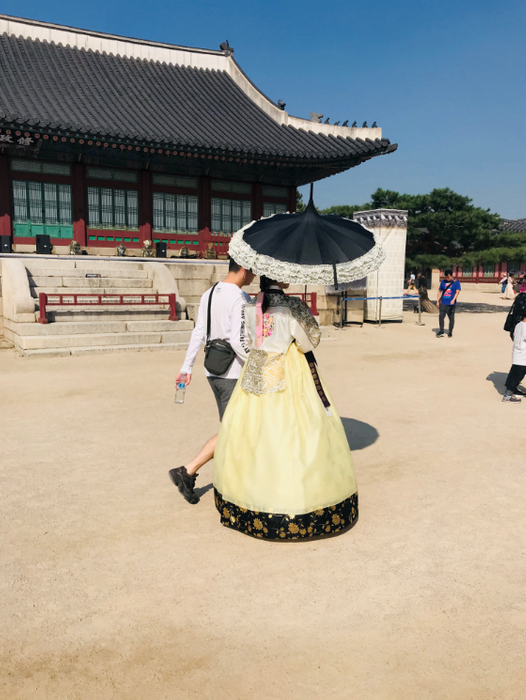 There are a lot of hanbok here. At first glance, it seems to be almost the same. However, you will find that , different colors and different patterns with different feeling after wear on! Recommend to choose a simple pattern hanbok , it looks more noble!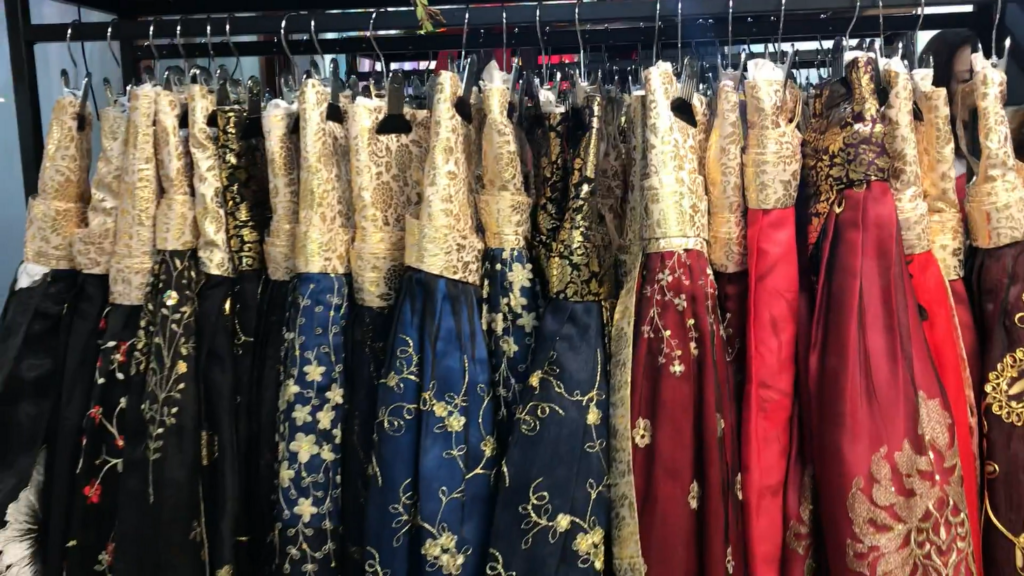 I chose this set in blue, simple patterns, but it looks good! Here will also help to comb hair, which is included in the cost of renting Hanbok, many other Hanbok shops do not have this service! But headdress is to add extra money, around KRW 5000!
At that time, the staff asked me what kind of hairstyle I wanted. I don't understand the art of hair styling, so I told her to comb what you think suit me! The result is satisfying ! That's why I always say, such a thing must be given to professionals!