Today we join a day trip group to Two beautiful lakes , I ever said arrived Lhasa does not mean the end , at least go to Yamzho Yumco(羊卓雍措).
From Lhasa to Yamzho Yumco need to drive around 3 hours .Yamzho Yumco is a Lake , is one of the three largest sacred lakes in Tibet.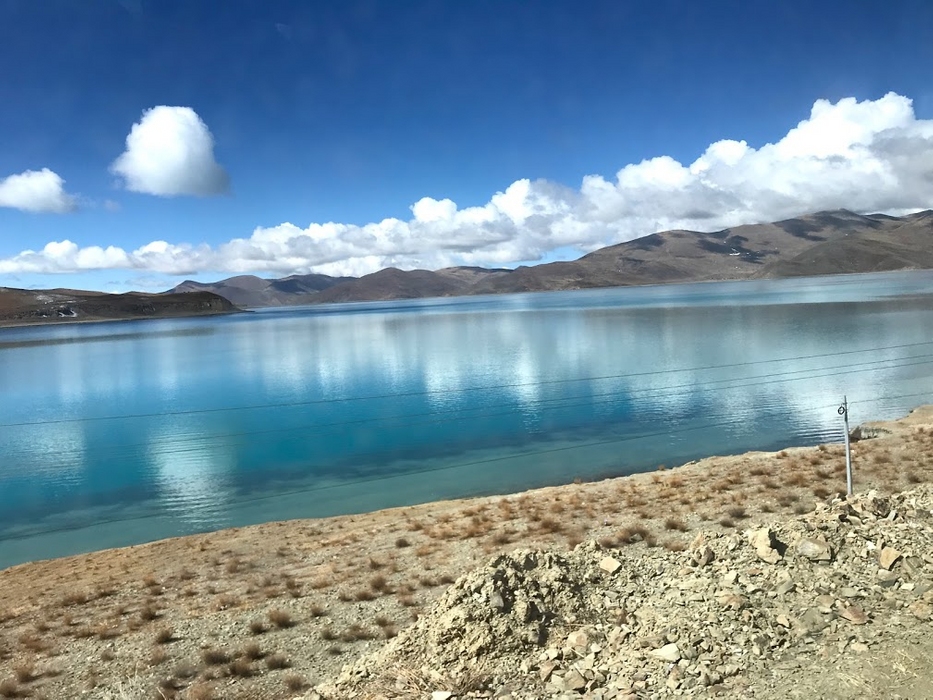 In these days ,we receive many Hatta, and we bring them here today , and hang them here , as a blessing.
Maybe the rope too high ,maybe I am too short , I spent a little bit long time to hang them on ~
We have no word to describe the beauty of Yamzho Yumco, it's so clean , so blue , so peace !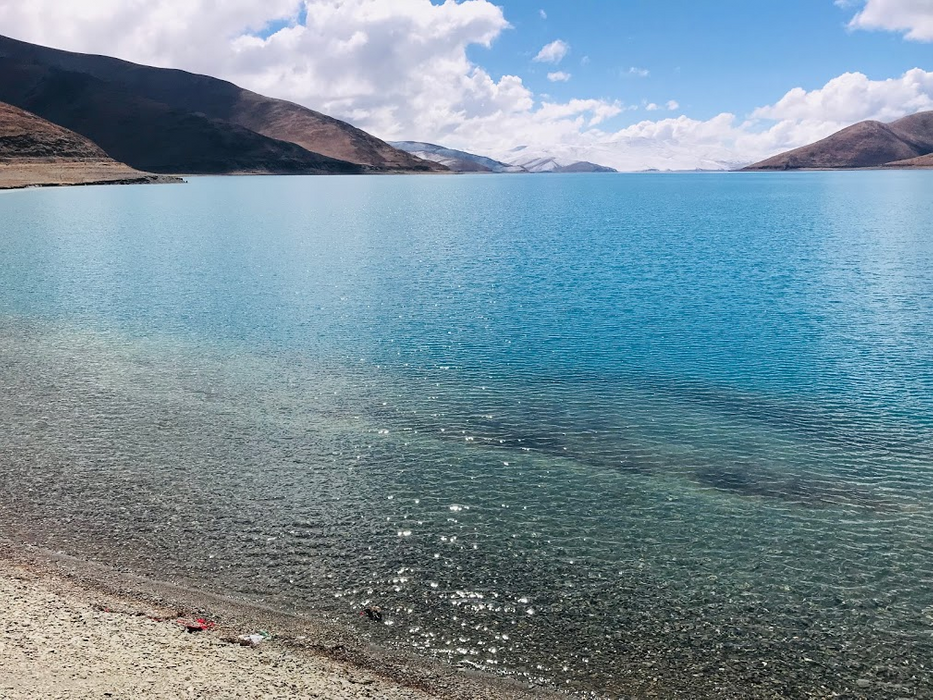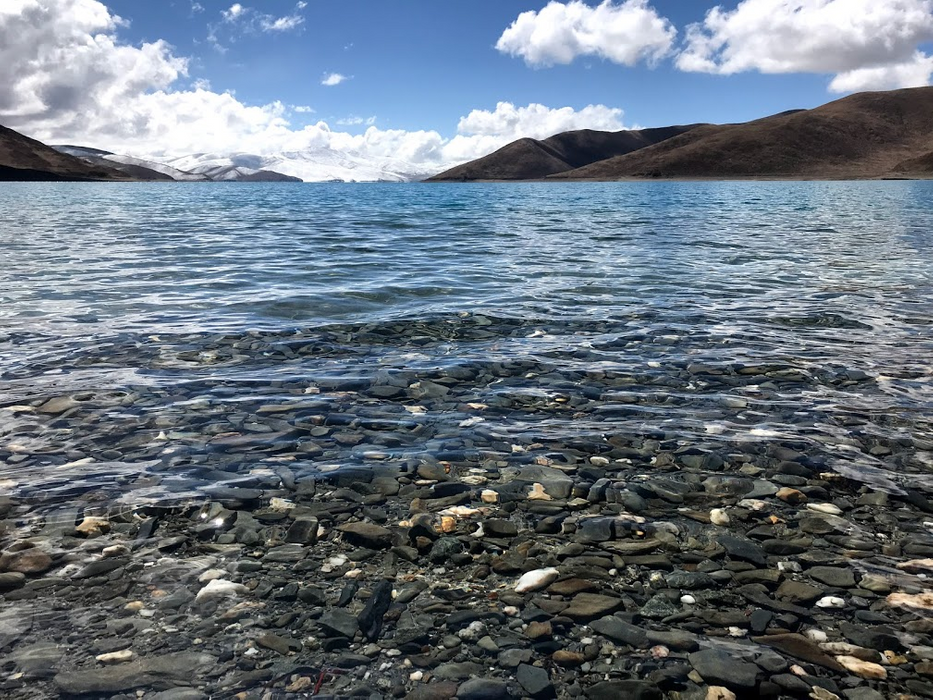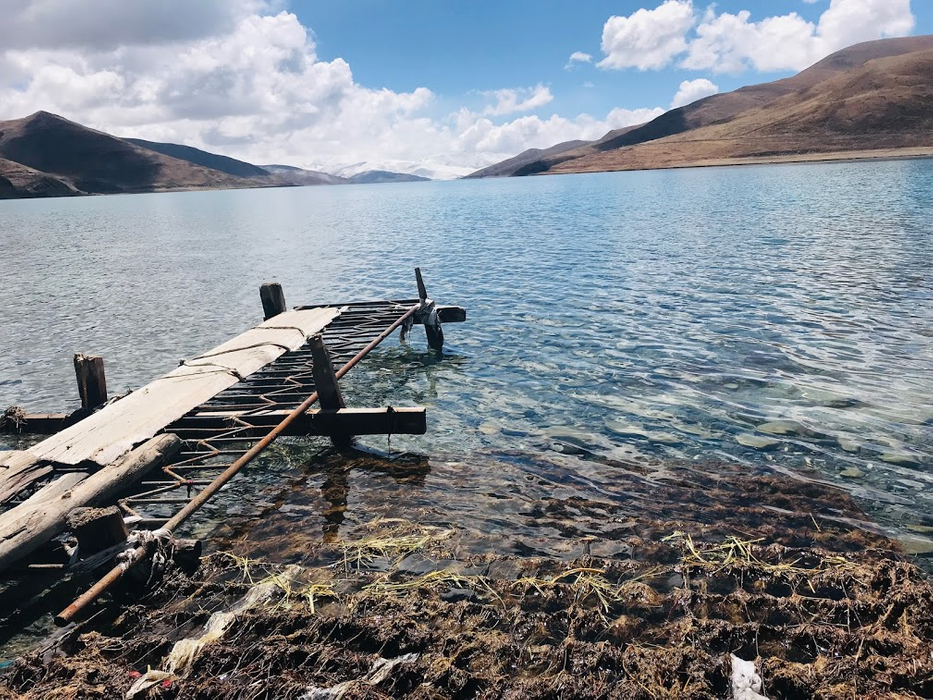 You also can pay some money to the Tibetan, and then they will take photo for you with yak. Although they are not Pro , but they have many experience taking photo here for their customers, they know how to take a good photo here .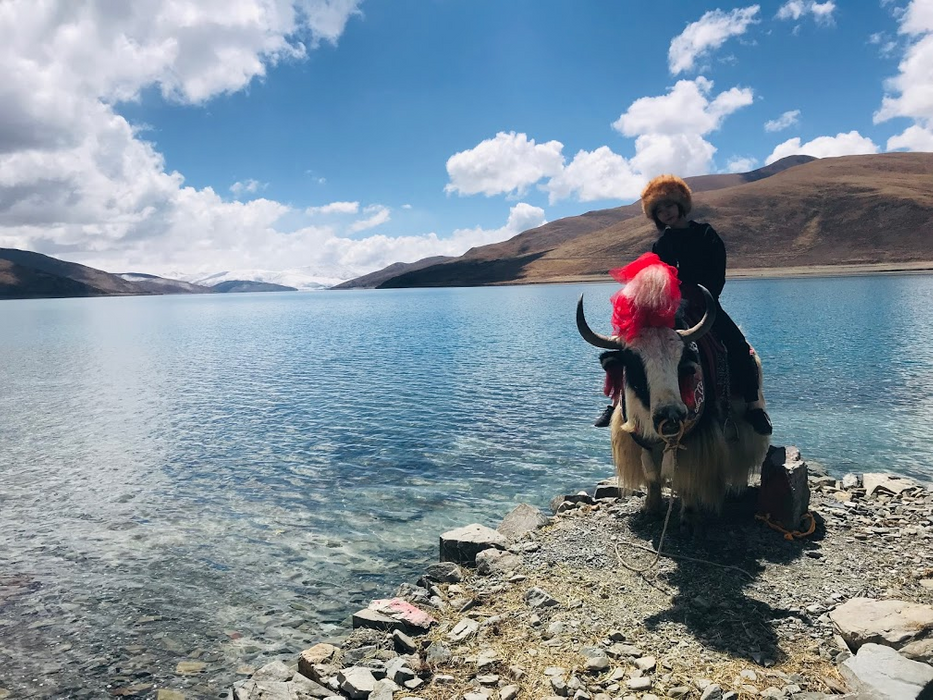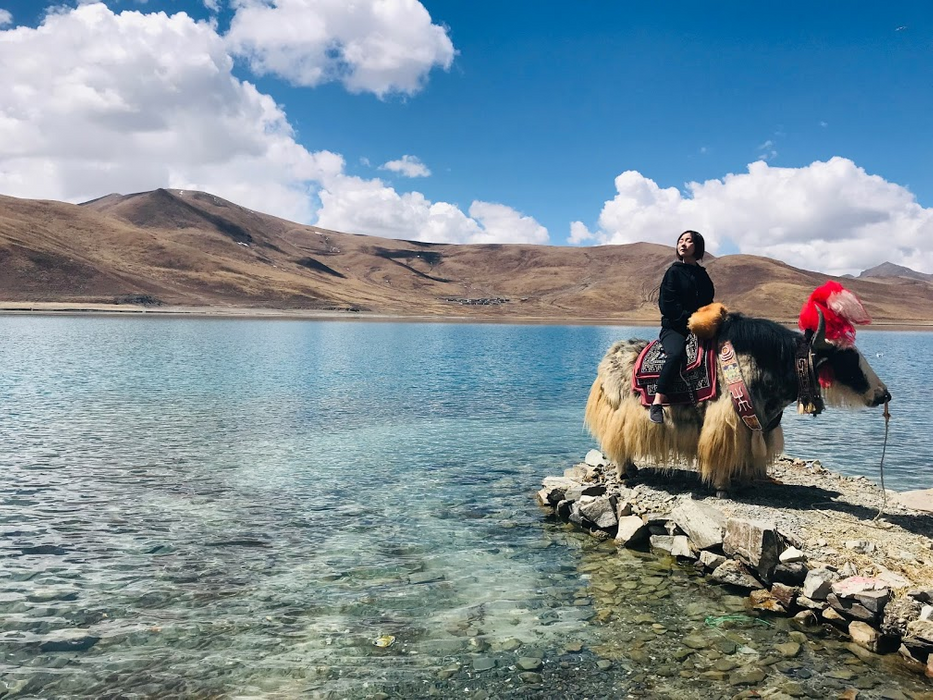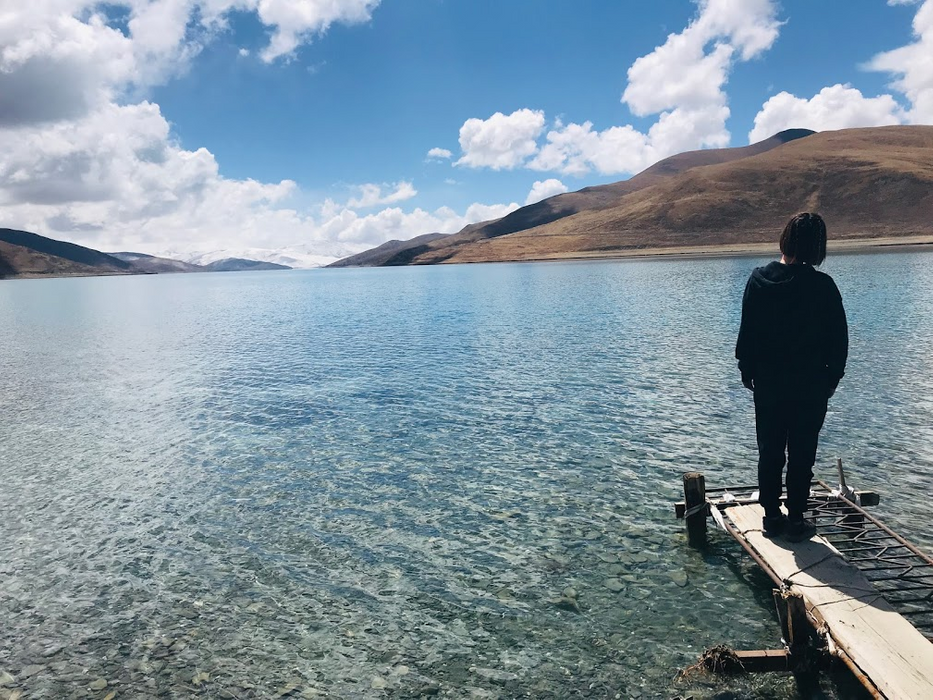 In Yamzho Yumco, you are not just only can take photo with yak , also the Tibetan Mastiff. If you meet Tibetan Mastiff in outdoor , they are dangerous , but here , they are safe as a big dog.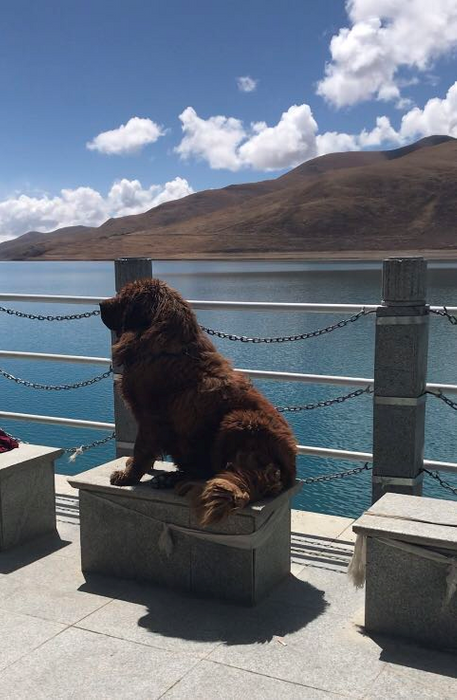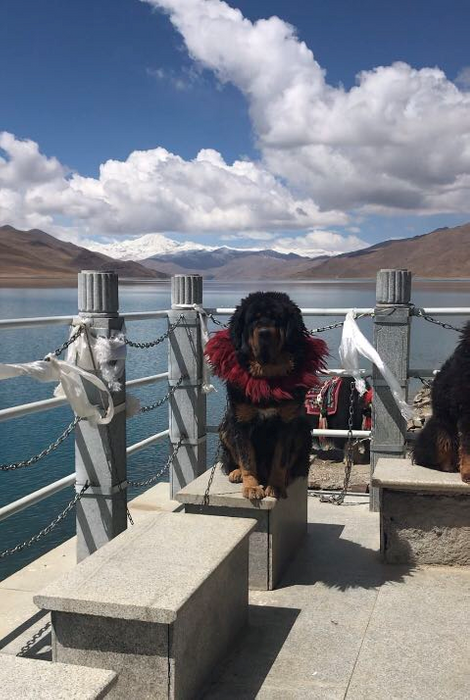 When we are on the road to the other destination, we saw many many many sheep ~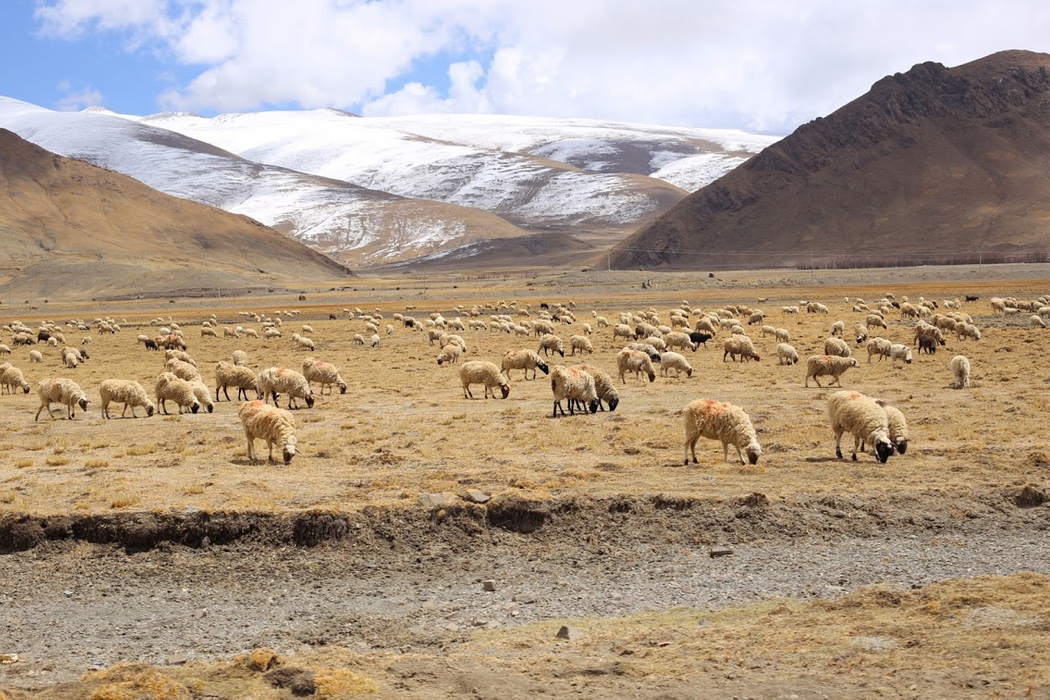 Our next destination is Puma Yumco(普莫雍措), cause it near the border of China, neighbour on Bhutan , so there has a checkpoint on the road to Puma Yumco, they need to check our identity card .
In winter , Puma Yumco will become a ice lake , you can walk on it , when we arrived ,there was no any step on it ,means we are the first group arrived here today ~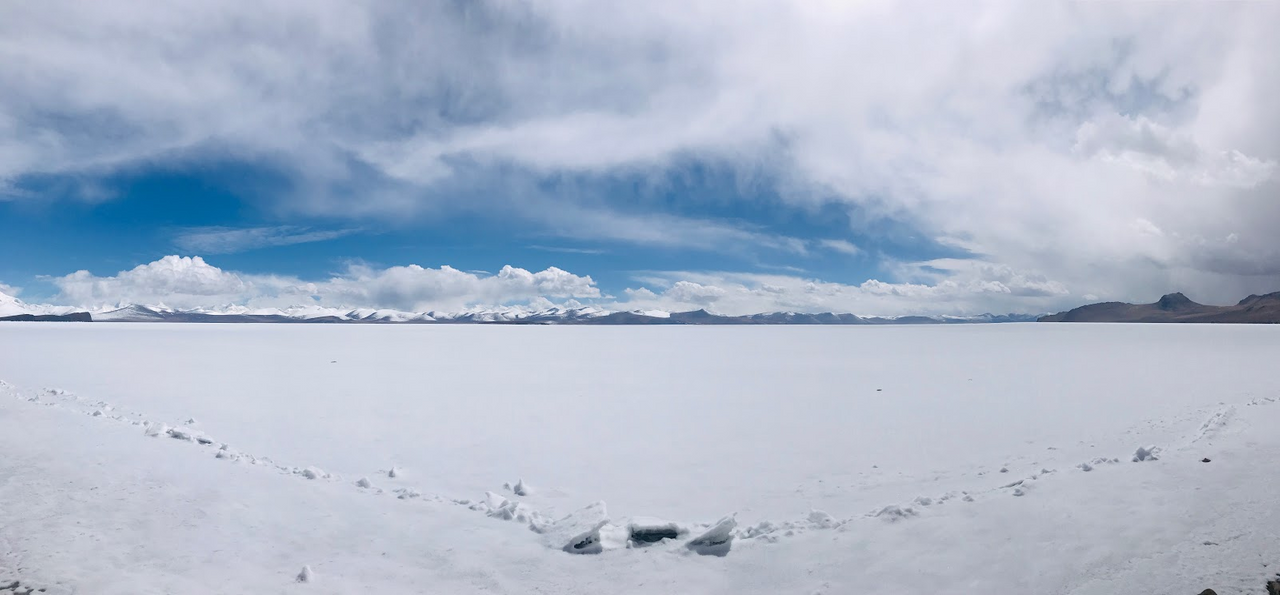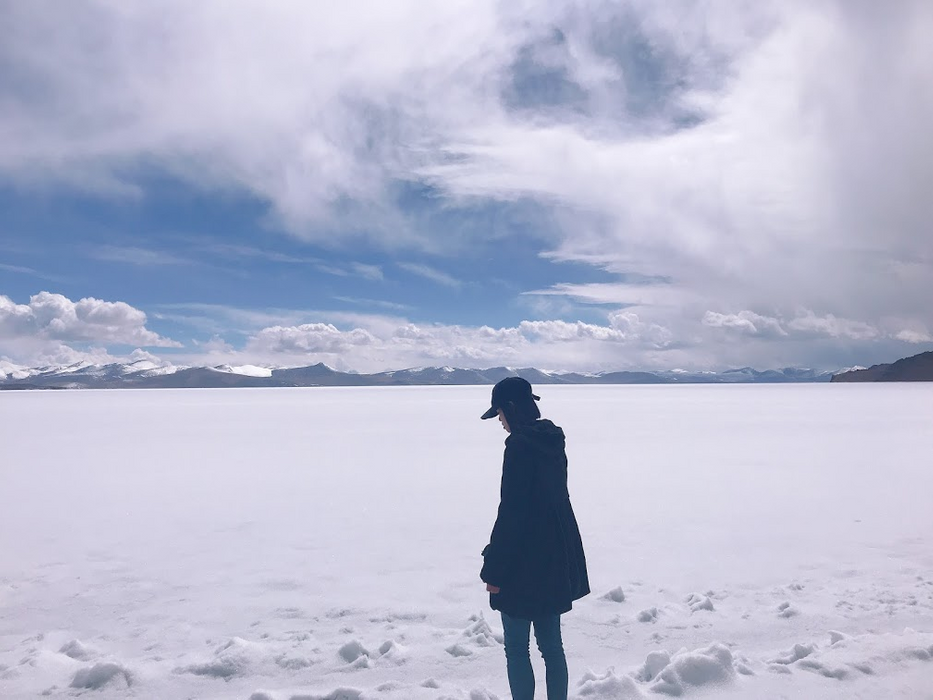 If you come on timing ,maybe you can see the blue ice lake as below , this photo is found on web ,maybe I will go there again.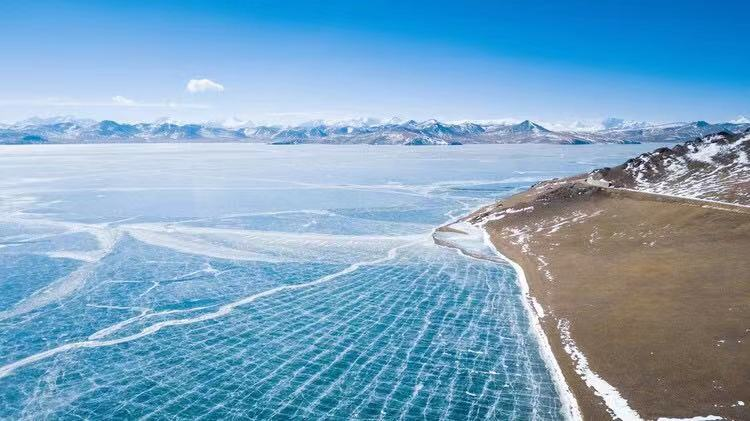 Today is the last day of the Tibet road trip , I will start another trip for next post ,see ya ~