Once I finished exchange money and buy a phone card , I was gonna take a bus to the coconut farm which I contact at helpx. Per google map I should go out and take bus .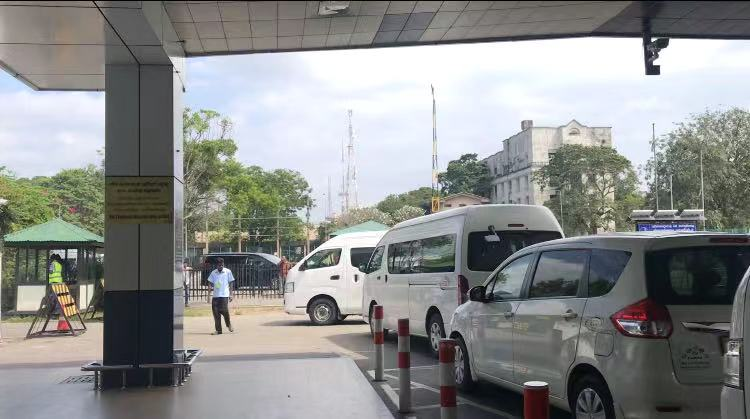 But once I walked out the airport , many Taxi drivers talk with me , and I told them I would like to take bus , not a Taxi, then they told me , "no bus ,no bus , the bus just come at the morning time , and at the noon time ,cause no air flight , so no bus now."
Of cause I won't believe them , then I ask a staff work in airport , he told me "yes ,here have the bus to go to Colombo, per 10 min, just wait here , bus is coming ."
And then I ask him how much if take the bus to Colombo, he said "175 rupees".
If I believed the Taxi drivers , take taxi to city , they are asking for 35 USD, means 6300 rupees . I think already many traveller were cheated by them, so I want to tell you all don't believe them .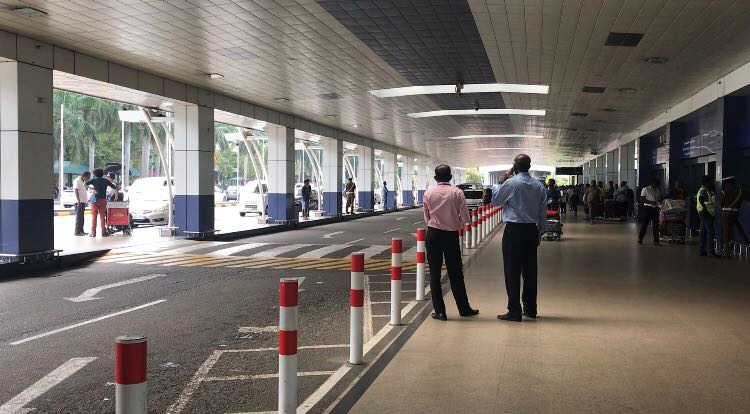 And where to take the air-conditional bus to Colombo ? When walk out airport , turn left , and you can see below place, there is where the bus will stop , 10 min one bus.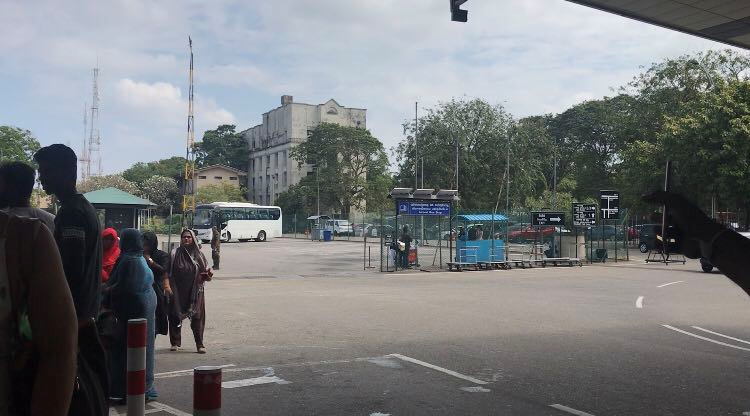 And if you want to a take public bus to Colombo or Negombo or any other place , there is a small bus station Katunayake near airport, walk just around 10 min.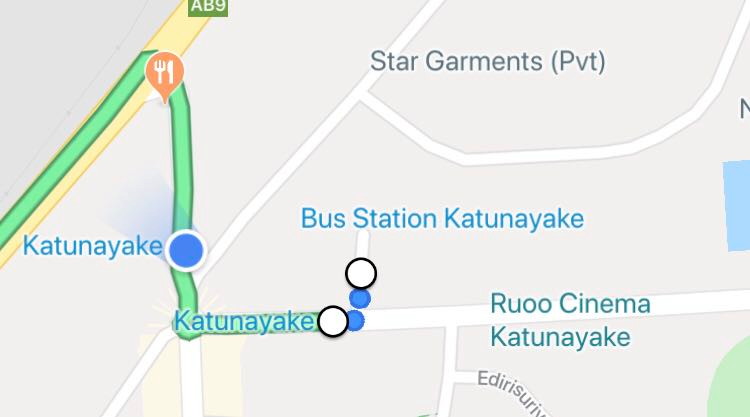 The taxi driver drove me there and want to change me 20 USD , then I was angry , I say I just have 200 rupees , you can get it or get nothing , and then the driver just can change me 200 rupees, the taxi drivers really very bad .