If you spend enough time at hostels, you'll meet pretty interesting people and sure you'll end up in ridiculous situations. One of which I want to write about today.
Two russian guys, me and one Australian. That on itself sounds like a crazy combination, but it doesn't stop there. One evening I joined the group for a night swim and we kinda clicked you know... Nice conversation and all of that. So they invite me for a hike the next day. Sure, I am in. Having nothing to do anyway, hungry for adventure I join.
The first challenge though is to get us bus ticket. Oh my... As Turkey introduced their tracking mechanism, you now have to connect each ticket with your HES code online. Pain it the butt. We struggle to find any place around where they would sell us such ticket and we walk fast, the direction where we meet some local guy, to guide us up the mountain. At the very last tram station we meet him and we still don't have the ticket. Our last option is to connect our bank card directly and use it as a ticket. That worked.
The guide reminds us that the shoes we wear will be destroyed after the hike. Damn it, what did I got myself into I now think...
But one of the Russians is also poorly equipped and we just laugh about it. Next thing we are on the bus heading to the last station, where one can take a cable car going exactly where we want to go. Okey, if there goes the cable car, it can't be too hard I am thinking. We'll wait for it.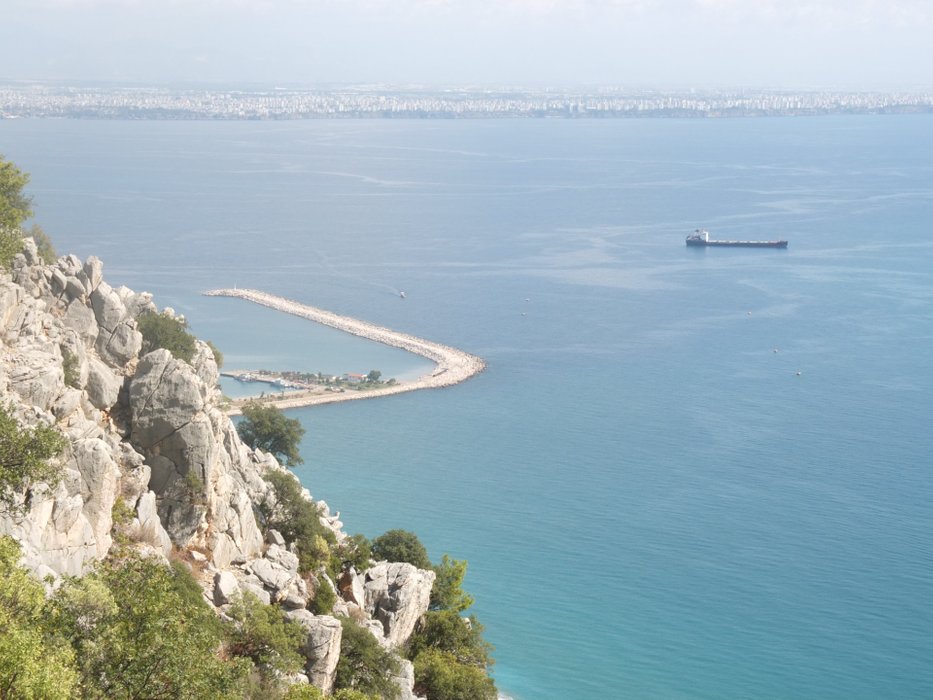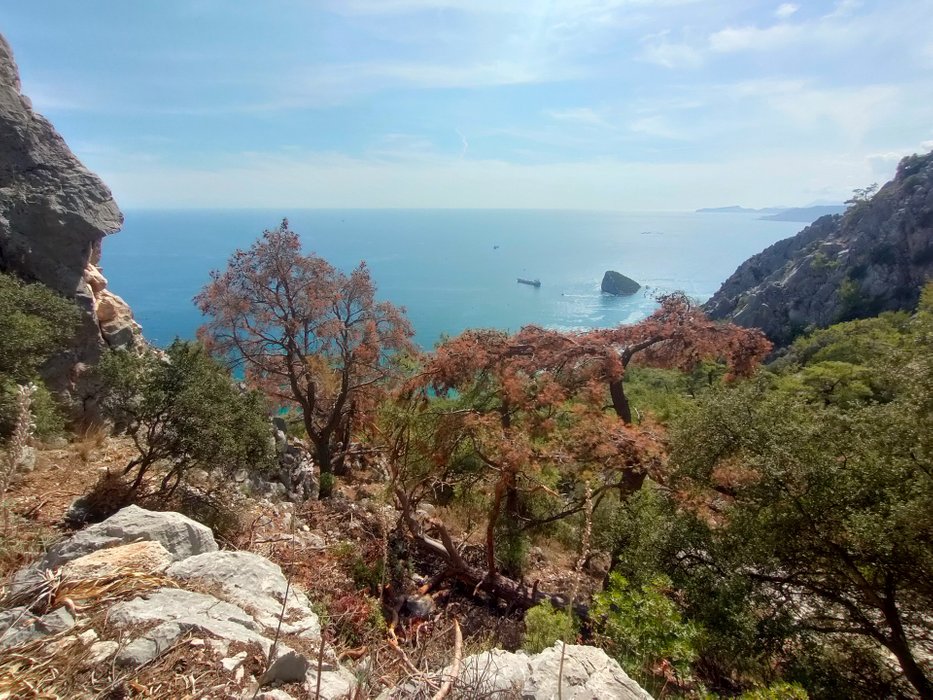 As we get of the bus, we down one beer quickly to get over the annoying hustle with the bus tickets. Empowered with cold brew we are full of positive vibes and energy to start our hike. It is somewhat old rocky road leading to the forest. I am thinking if this is it it can't be much of a problem. Well soon enough the road changes into a one man path. We are still joking around as we proceed higher and deeper into the forest.
At one point the path is lost. The guide we were relying on doesn't know himself where we are, wtf...
At this point we are kind of spreading ourselves all around searching for the best way each on his own. As we naturally brak up into two groups, I am now with the Australian hiking through a rock field almost on all four, trying to take the shortest way up. Knowing that the other guys also don't know :)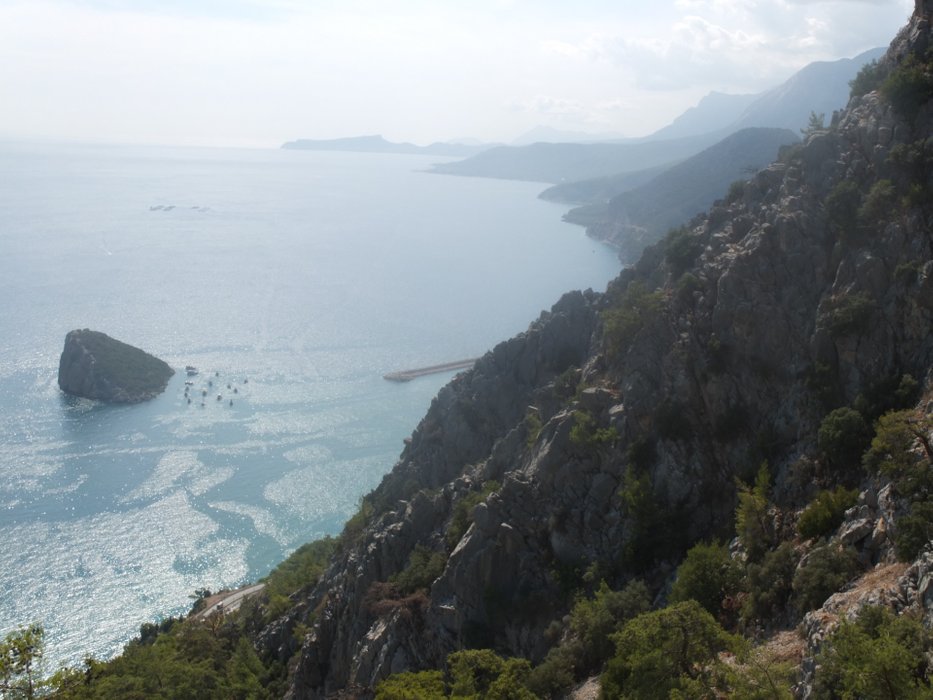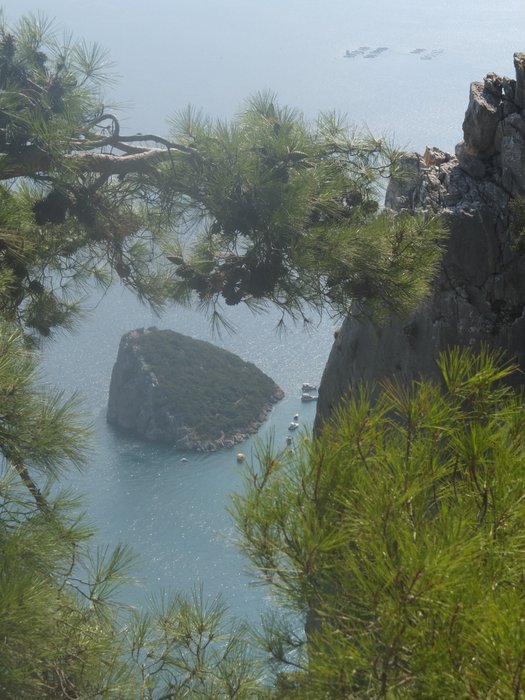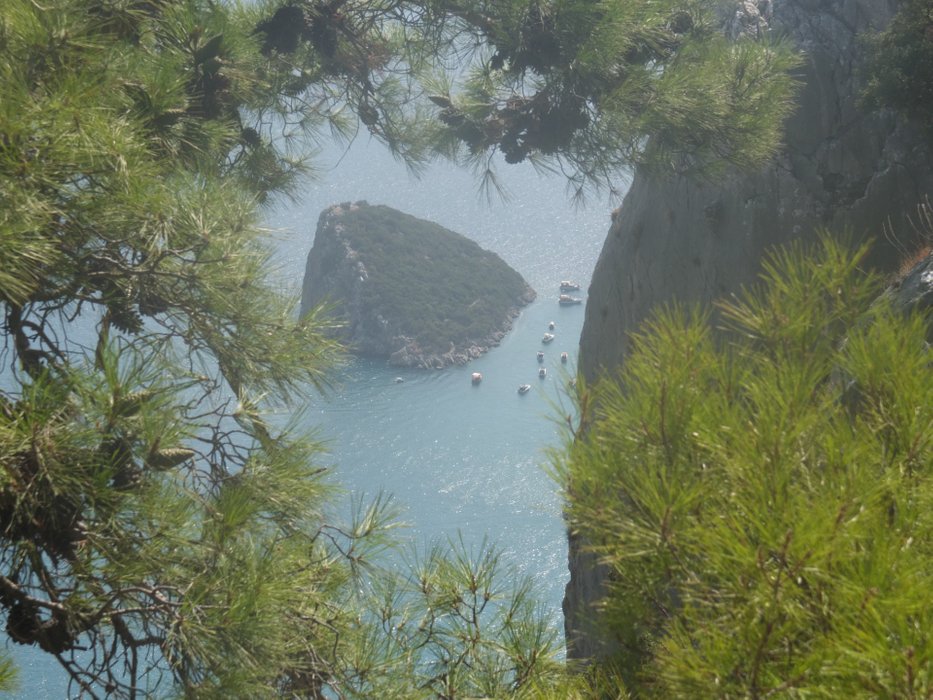 We are following an animal trail. They must know the easiest way up right? They also have no back up and have all the time in the world to find the best route. Time and time again it proves them right. About of every dead end, we will find ourselves again following the goat excrements. What a great indicator it is. I must say at this point I need both my hands and taking pictures becomes very secondary. At some point it becomes even scary as there is no way back. Or just really hard and dangerous one...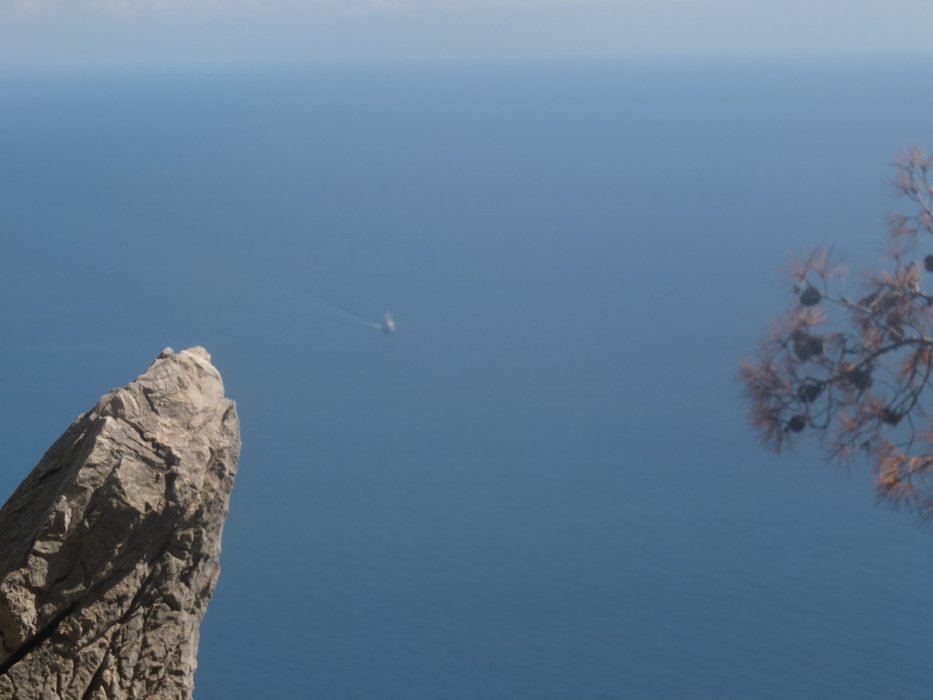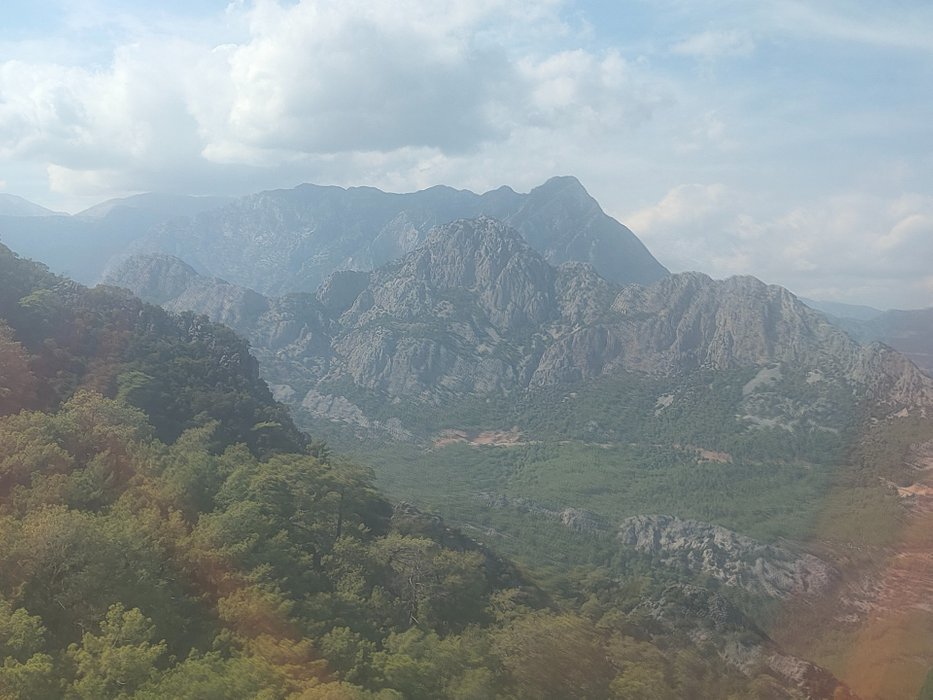 Sooner than later we see the cable car not so far away. What a relief it is. That means we will not die here, great man! On the top of the mountain, there are terrace bars and many people totally chilled and relaxed. And us two, sweating and full of adrenaline somehow entering the terrace from the other side than everyone. We order beer and wait for half an hour if the other members of our expedition show up. They took longer, but probably safer way. As we both have things to do in the evening and the rest of the group is bigger half, we jump on the cable car and head back to the city.
The minute we arrive to the hostel, the owner is calling with one of the Russians, being worried about us. The whole fear falls down as we enter the room and we have a good laugh together...
All the best,
Global Local