This cannot be more symbolic ending of one small chapter in my life. A month ago I have put a lot of pressure onto my lazy self and decided to write one meaningful post everyday, here on Travelfeed. Today it is I believe 26th post, meaning I have probably missed one or two days through out the month. Not too bad. But more interestingly I have run out of pictures and stories which I have been collecting over the summer. So from now on, I would either repeat myself or the level of my blogs would fall down significantly. Thereby I will have a little break from this "busy" schedule and post again randomly, once something cool happens in my life. And this time I have a feeling I will have to work hard on it, as we are entering the seventh lockdown over the fifth wave of bullshit, what can one do. Also the coming winter doesn't make travel easier. Some tough choices to make indeed. In any case I am stuck in Turkey for at least until the New Year's, so I have to plan within the country's boundaries. Luckily Turkey is a big one and there are still places I would like to visit. But oh my... All the masks while travelling. What a downer, maybe I should try to hitchhike or something like that, will see.
In any case the month of full time blogging made me enough Hive to pay for my rent and wine, that is absolutely awesome and I would like to thank everybody for upvoting or commenting!
Now, let me share some of the last photos I took few nights ago from the infamous cliffs of Antalya.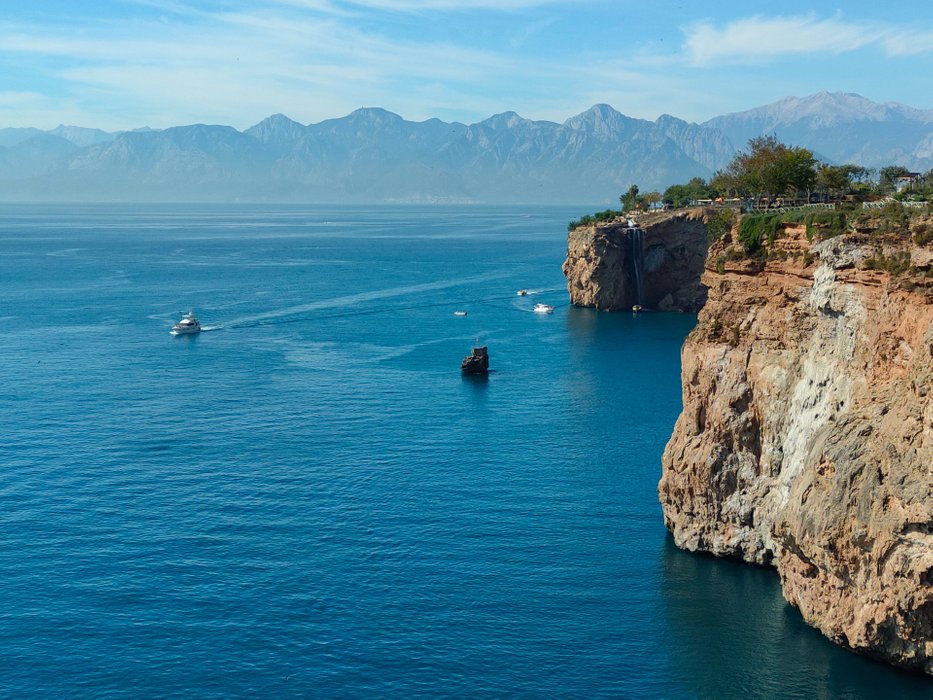 I have started my evening walk rather early, hoping to enjoy a drink with great views while the sun was still warming up the day. All the terraces were full as if no lockdowns existed and I couldn't resist but to skip them for a beer in the kiosk. After all they have the same bottle, just more expensive. And taking your own drink to the cliffs is better anyway. Many locals and tourists do so and it is really cool to watch. Some people even bring out their picknick tables, play games, there are even fishermen that gather in groups around suitable places to fish. Yeah, they do it from 20+ meter high cliffs. If they catch something, that is another question, right...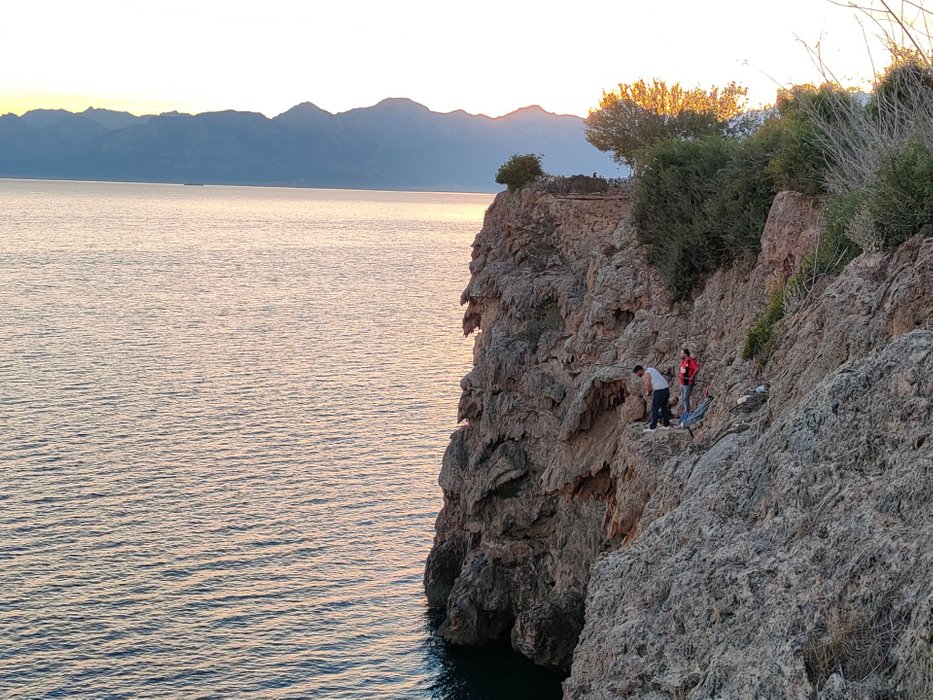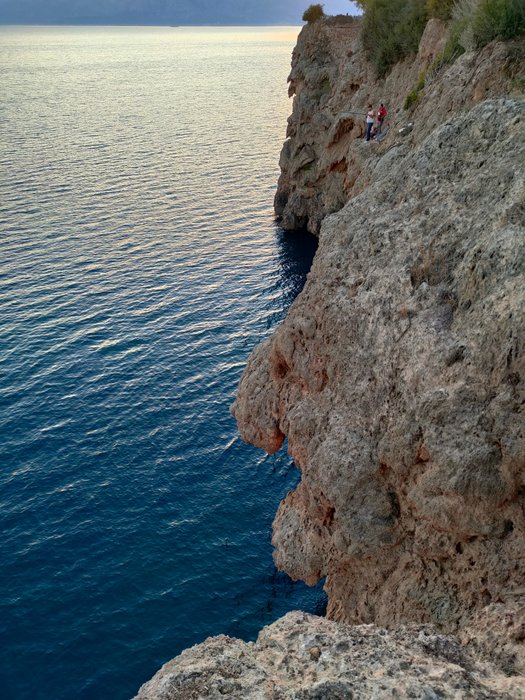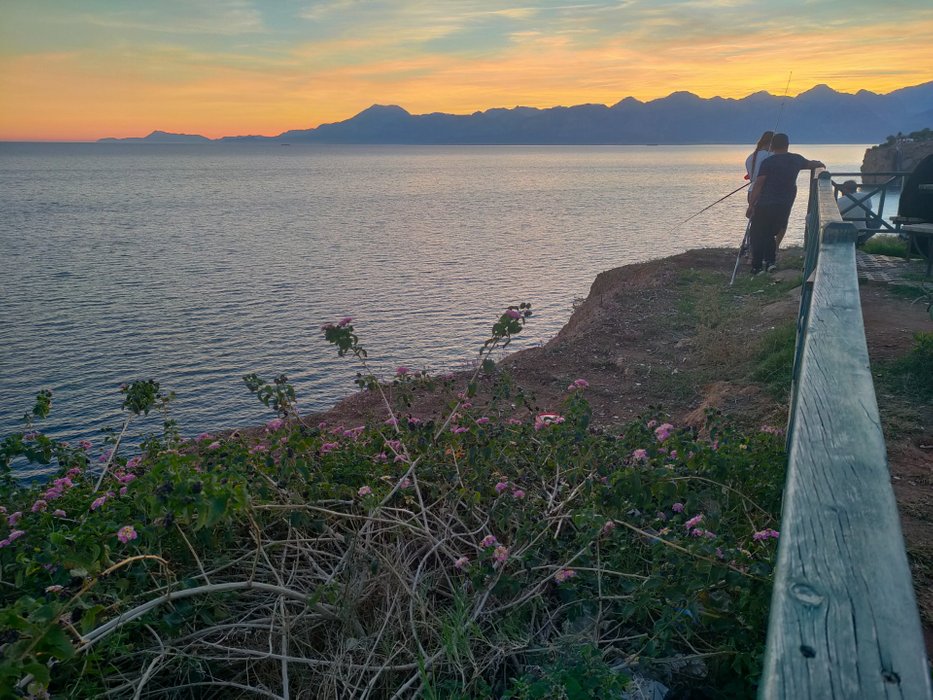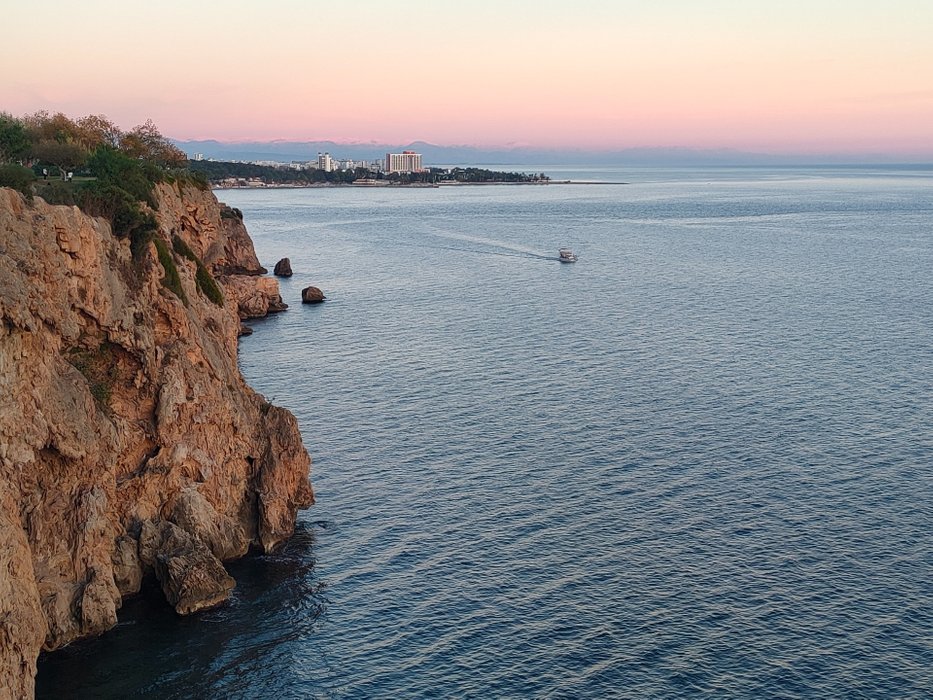 As the more fortunate ones are enjoying this beautiful nature's theatre from boats, I am finishing my beer and immerse myself totally into the present noment. Trying to empty my mind to let some fresh thoughts to come and give me some guidance on what to do next...
Until next time,
Global Local