Dear Steemians
Everyone who is living in a country or region with climate changes knows the 4 seasons of the year.
It's getting autumn now more and more in Switzerland. The trees are getting so beautiful colored before falling down.
And I was so happy that we got a beautiful sunny weekend, well at least one day. So what am I doing else than hiking?
There is a valley in the canton valais, in the south part of Switzerland. It's known as it should be beautiful during autumn with the trees "Lärchen" (english I think Larch?) which are getting golden.
So my mum and I we took the car and drove for like 2 hours to our starting point the "Fafleralp".
When we got there, the first clouds where already here.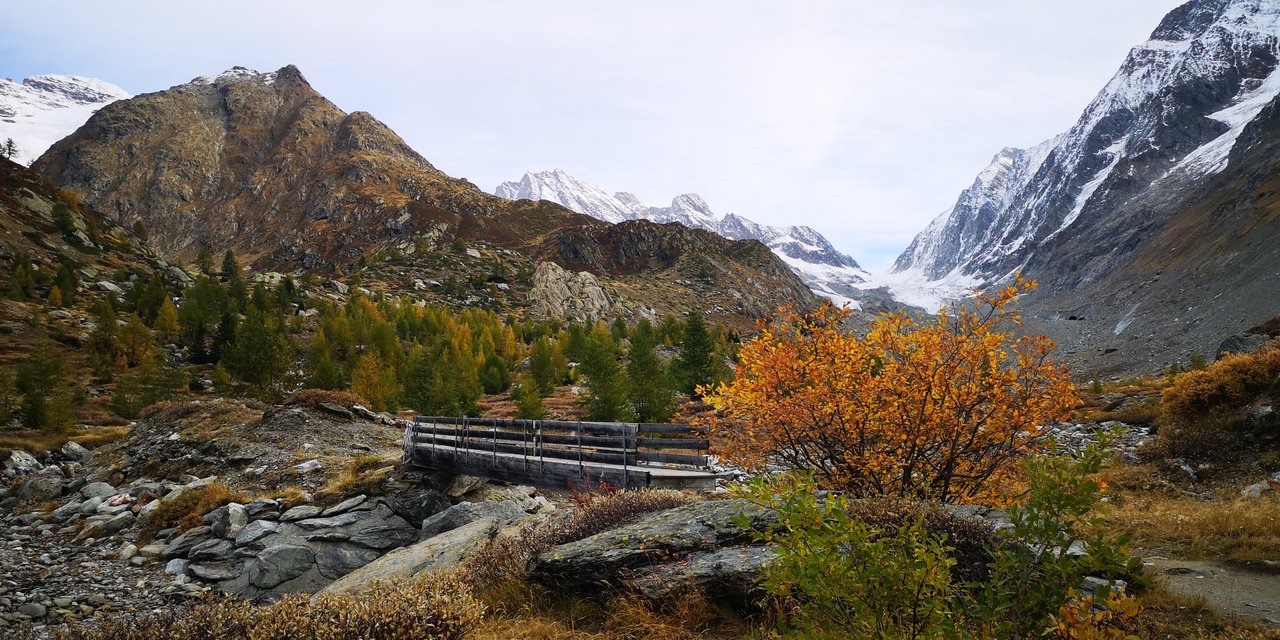 It was cold in the morning, there was still no sun and it took like 2 hours until she was higher than the mountains.
The first part up to the "Anenhütte", a quit new house, was easy. Along small rivers, through trees, up up up, but not steep at all.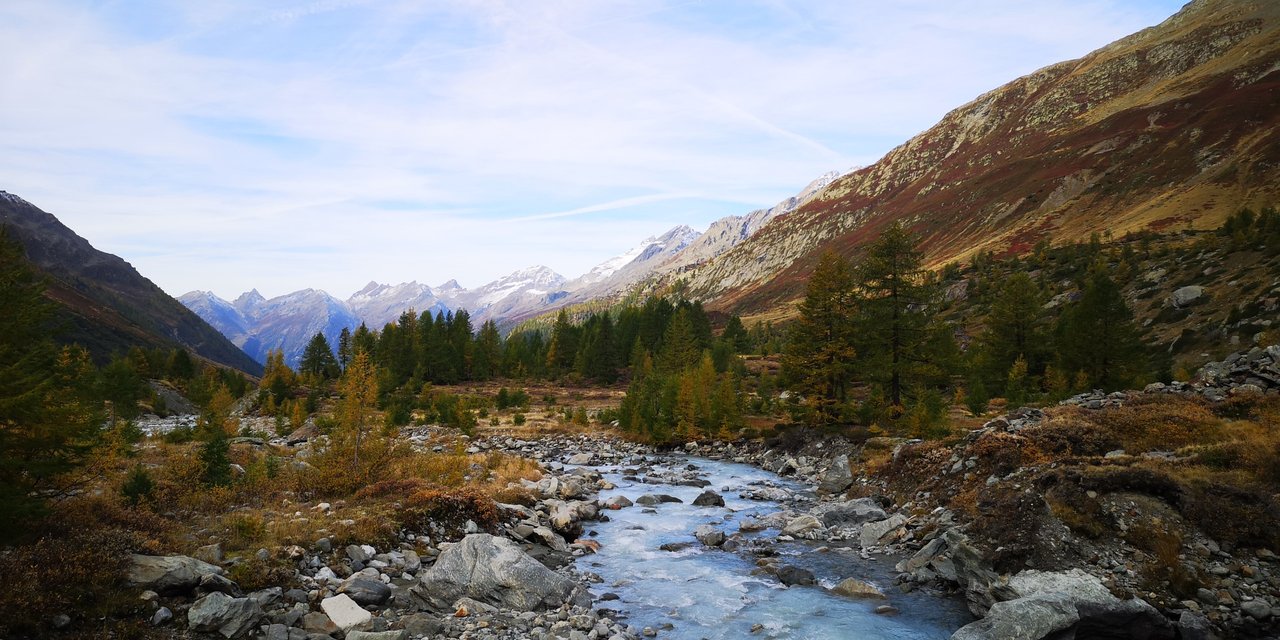 But more and more clouds were coming...
with the wind it was still cold, but then at some points the sun came out and it was warm.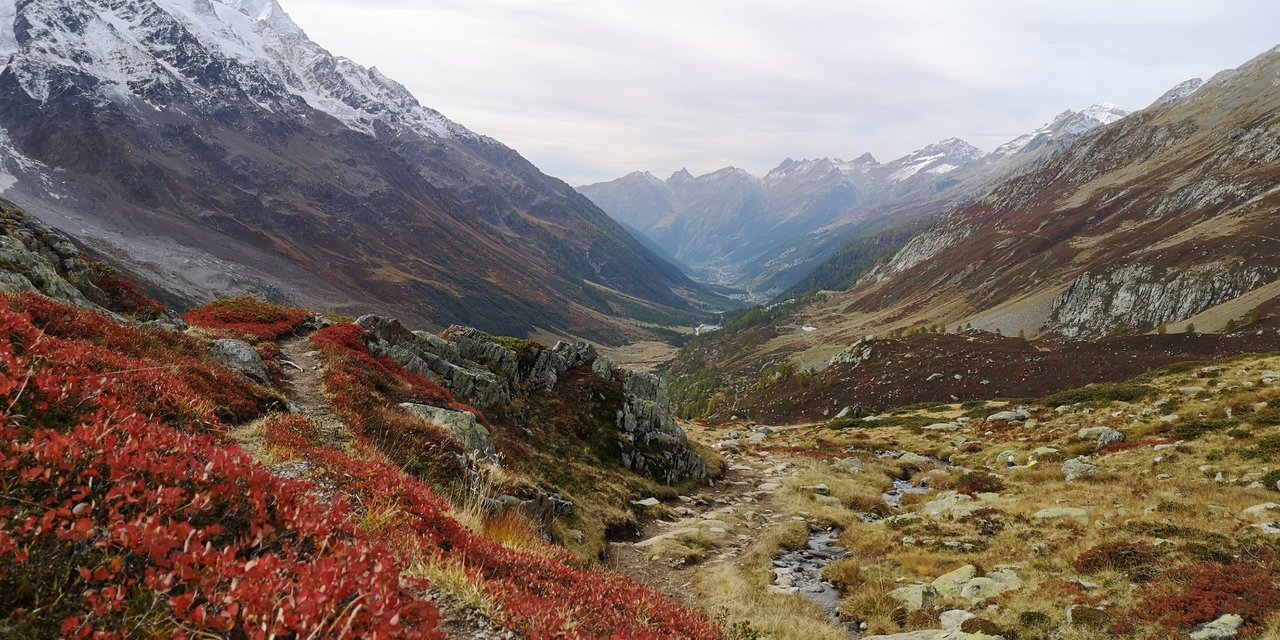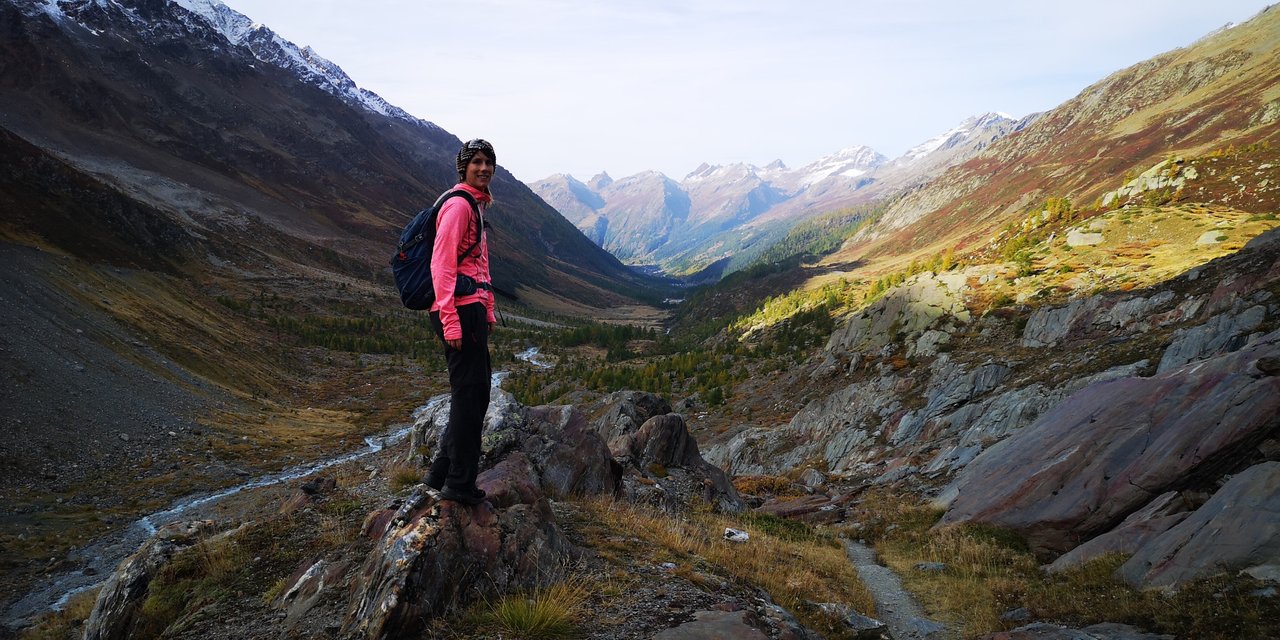 Up in the House we had a hot coffee and enjoyed the view all over the valley.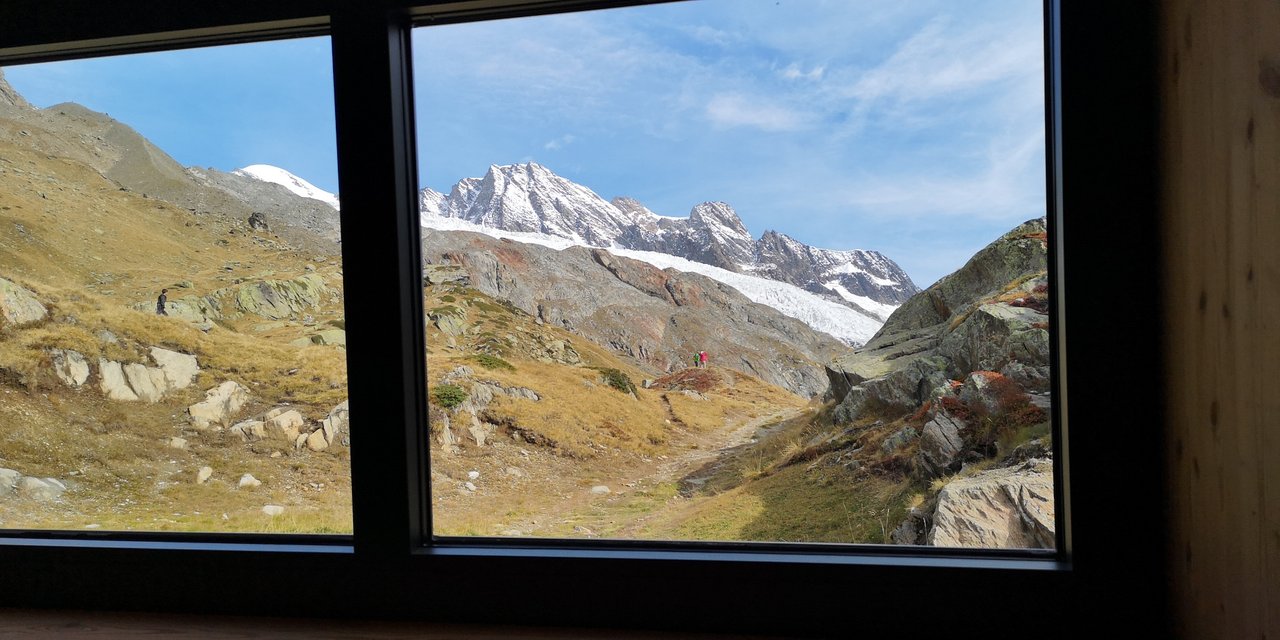 From there we walked down, the wind wasn't that strong anymore so we had to get off of our long sleaves.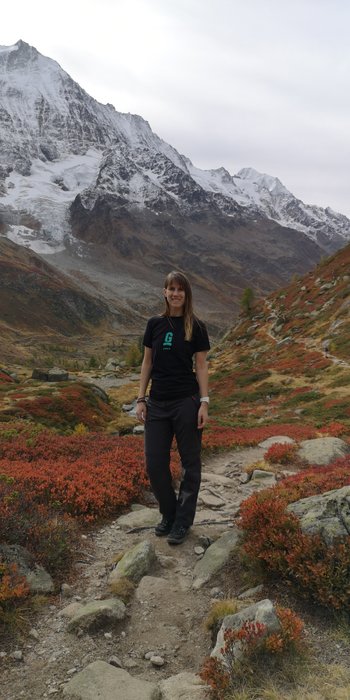 The nature was so different on the other side of the valley, now we had amazing colours, red, yellow, orange, green. And we couldn't stop taking pictures.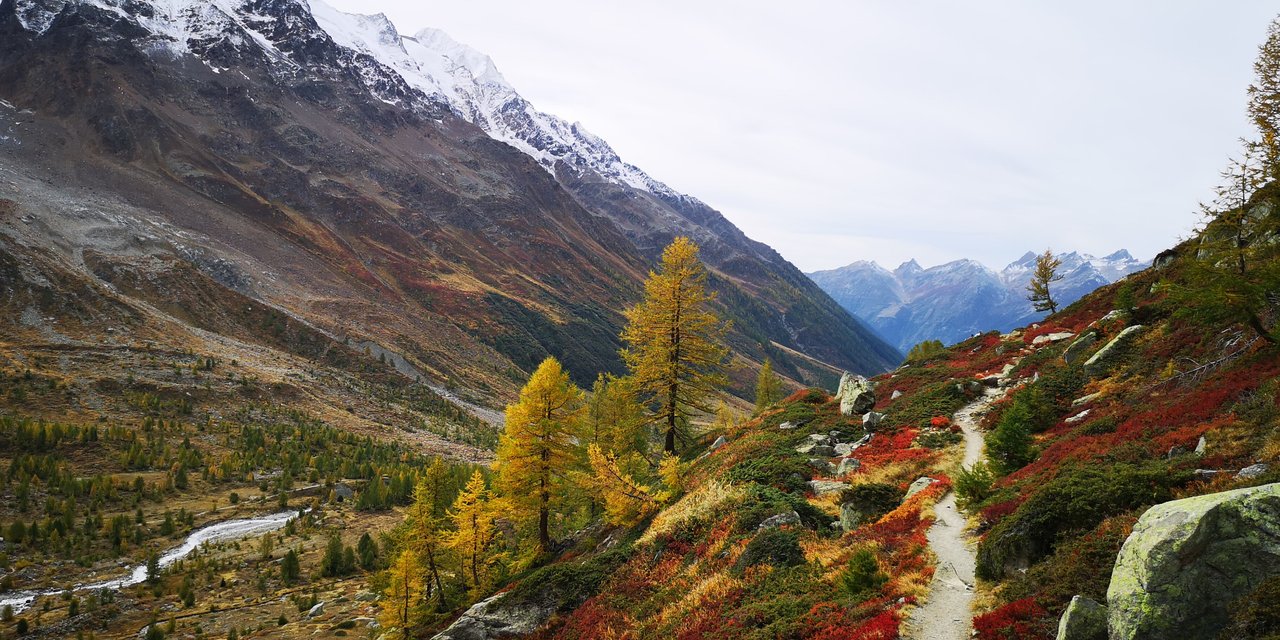 Even when the sun didn't shine a lot, it was beautiful. Unfotunately on the pictures the colours are not that amazing.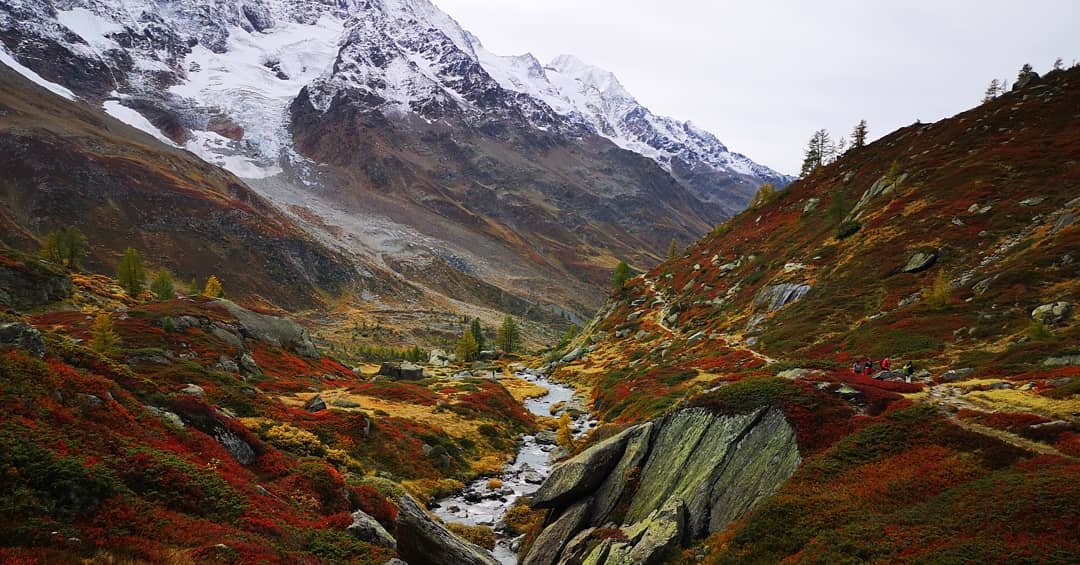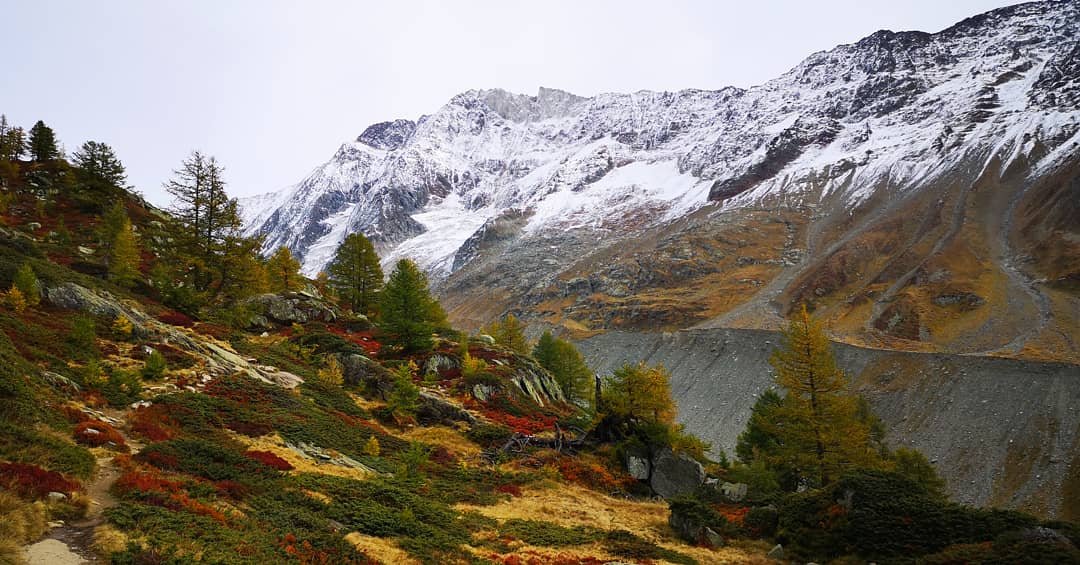 After a total of 4 hours of walking we got back to our startingpoint.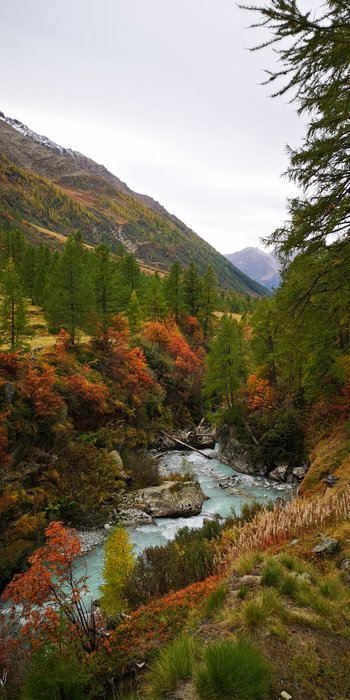 Happy and tired we had to drove back home for 2 more hours.
This Canton Valais is just amazing beautiful!
---
Liebe Steemians
Jeder, der in einem Land oder einer Region mit unterschiedlichen Klimas lebt, kennt die 4 Jahreszeiten.
In der Schweiz wird der Herbst immer tiefer. Die Bäume werden so schön gefärbt, bevor sie herunterfallen.
Und ich war so glücklich, dass wir ein schönes, sonniges Wochenende hatten, mindestens einen Tag. Also, was mache ich sonst, ausser Wandern?
Im Kanton Wallis, im südlichen Teil der Schweiz, gibt es ein Tal. Es ist bekannt, dass es im Herbst schön sein sollte, mit den Bäumen "Lärchen", die golden werden.
Also nahmen meine Mutter und ich das Auto und fuhren etwa 2 Stunden lang zu unserem Ausgangspunkt "Fafleralp".
Als wir dort ankamen, waren die ersten Wolken schon da.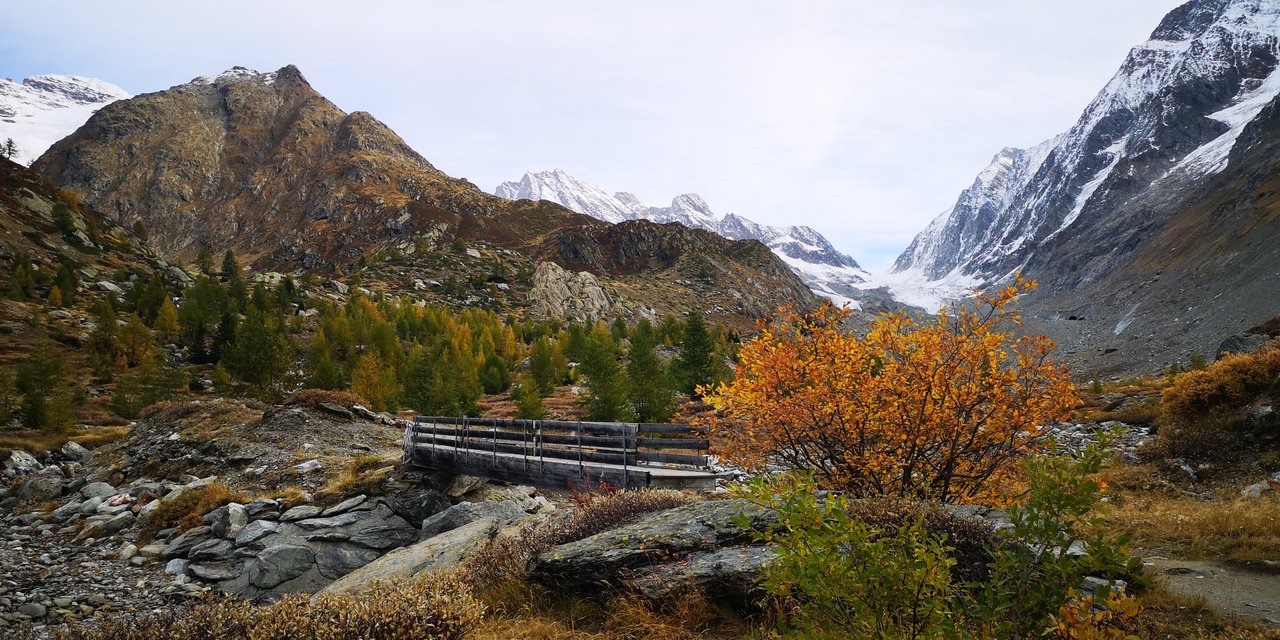 Es war am Morgen kalt, es gab immer noch keine Sonne und es dauerte etwa 2 Stunden, bis sie höher als die Berge war.
Der erste Teil bis zur "Anenhütte", einer eher neuen SAC Hütte, war einfach. Entlang kleiner Flüsse, durch Bäume, aufwärts, aber überhaupt nicht steil.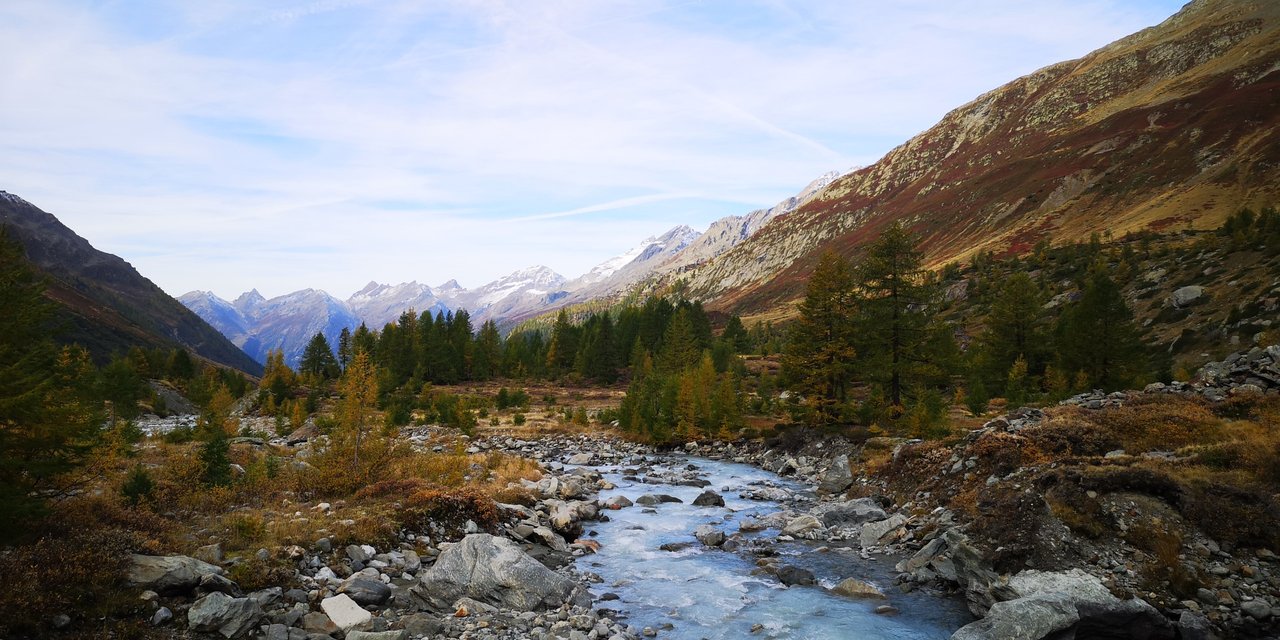 Aber es kamen immer mehr Wolken.....
mit dem Wind war es noch kalt, aber dann kam an manchen Stellen die Sonne heraus und es wurde warm.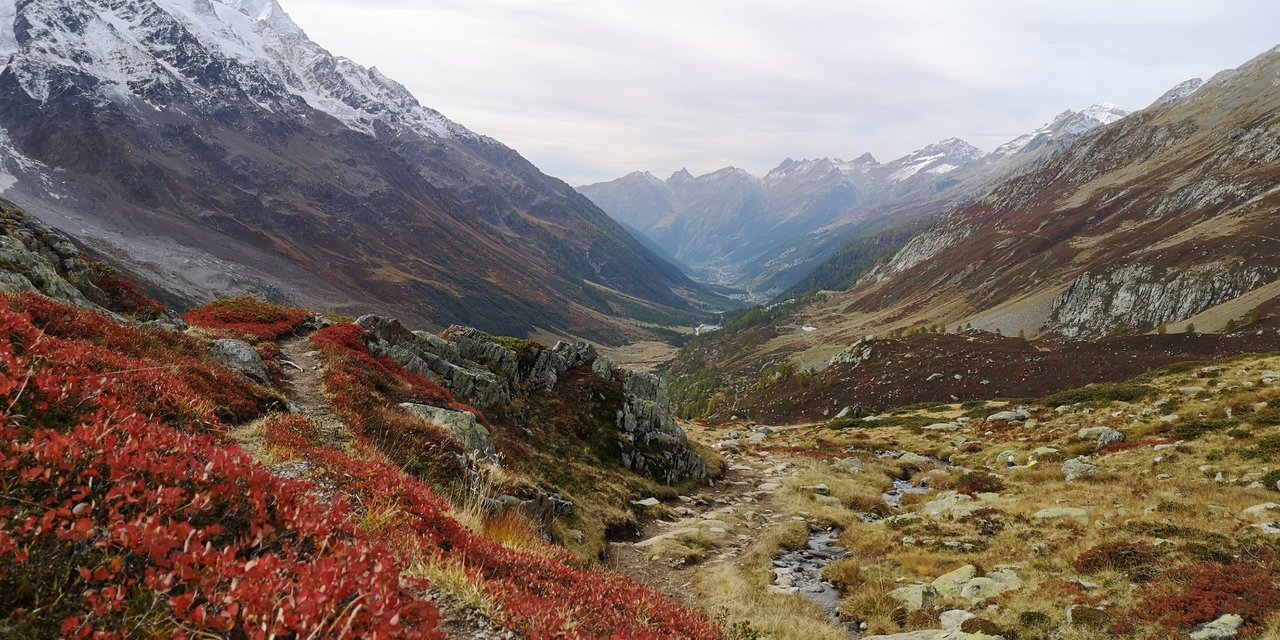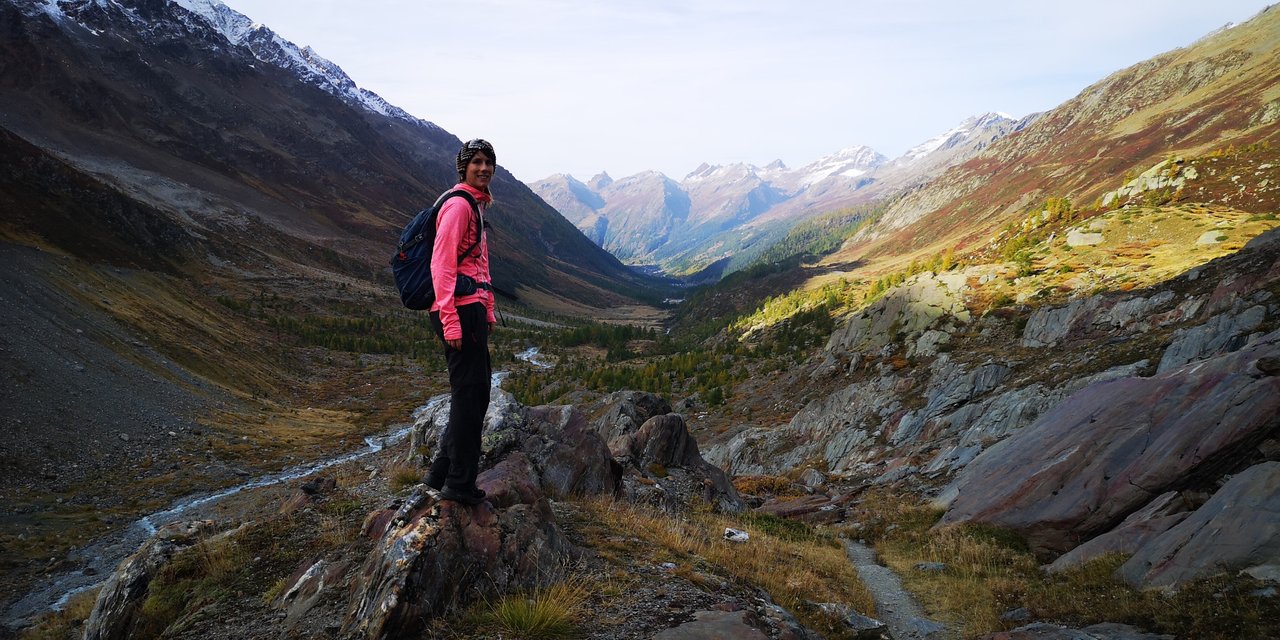 Oben in der Hütte tranken wir einen heißen Kaffee und genossen die Aussicht über das ganze Tal.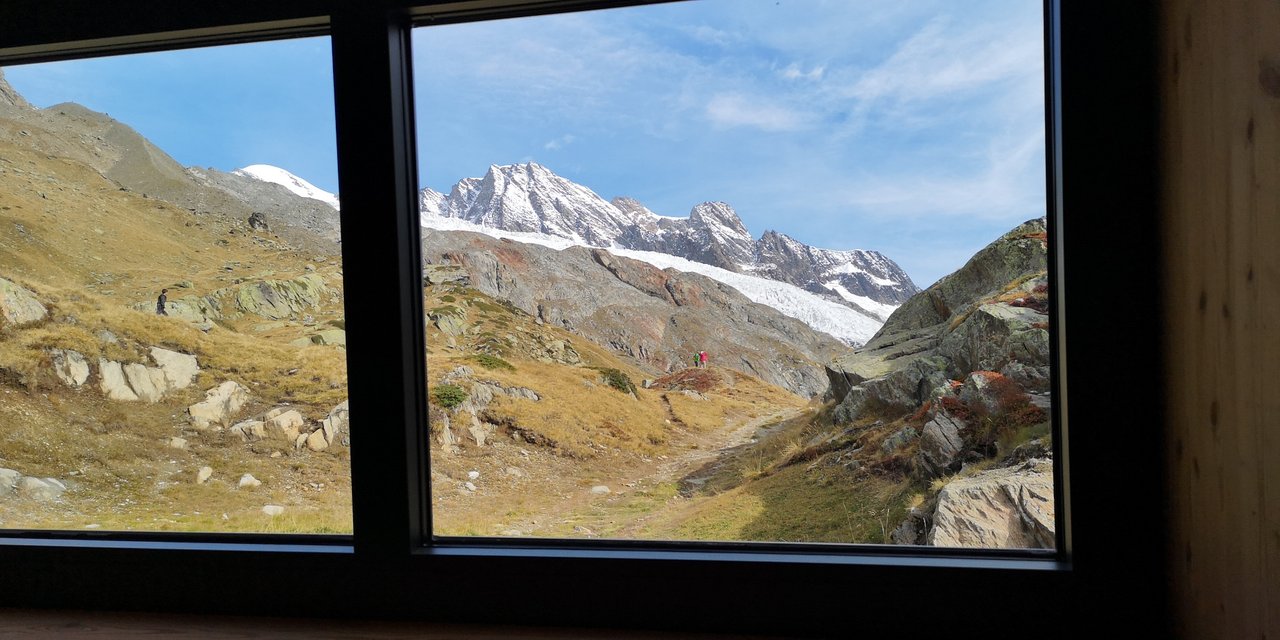 Von dort aus gingen wir hinunter, der Wind war nicht mehr so stark, also mussten wir uns sogar etwas ausziehen.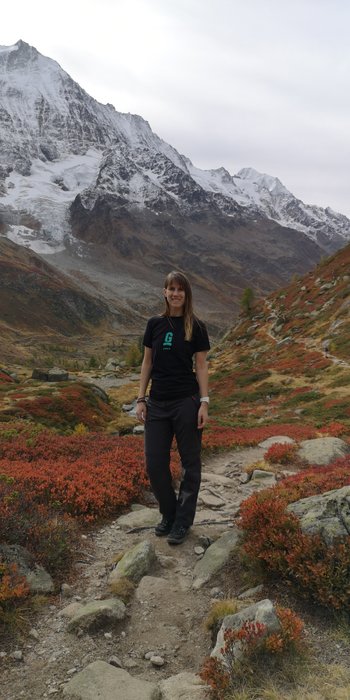 Auf der anderen Seite des Tales war die Natur so anders, dass wir jetzt erstaunliche Farben hatten, rot, gelb, orange, grün. Und wir konnten nicht aufhören, Fotos zu machen.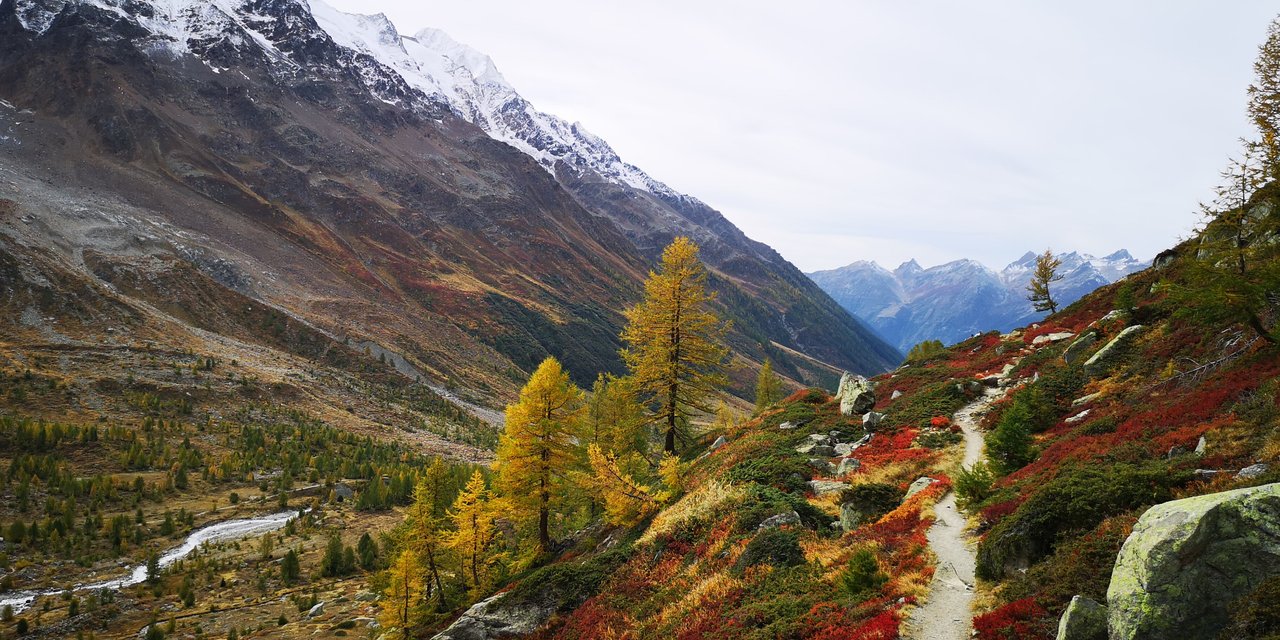 Selbst wenn die Sonne nicht viel schien, war es schön. Leider sind die Farben auf den Bildern nicht so toll wie in echt.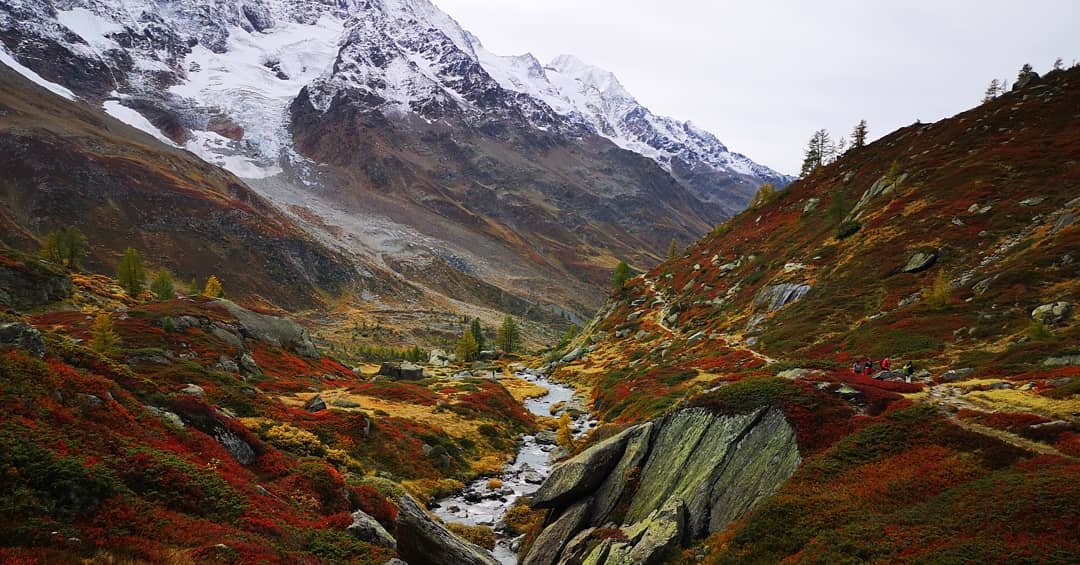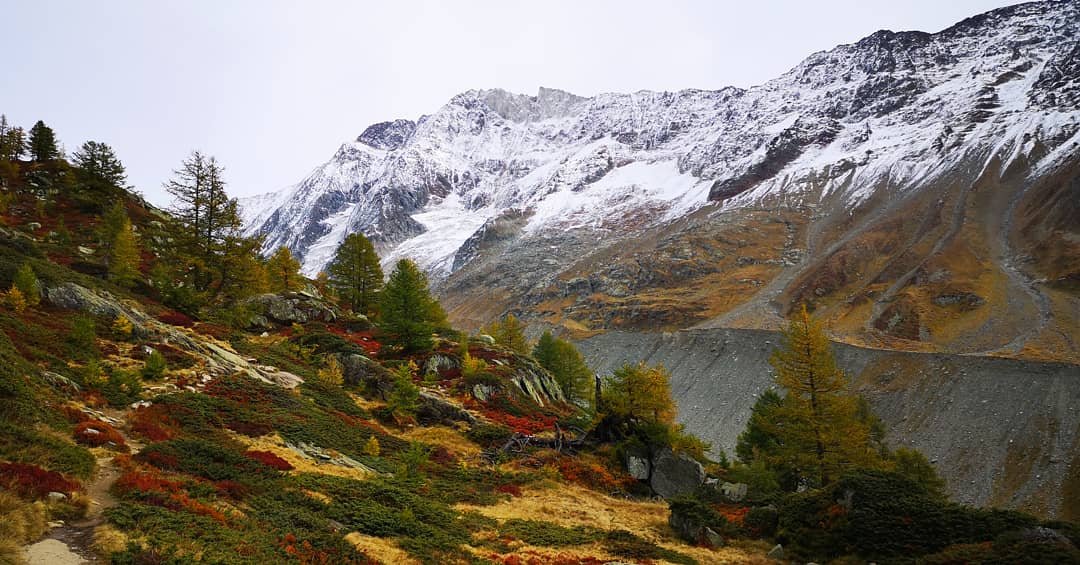 Nach insgesamt 4 Stunden Fußmarsch kamen wir wieder zu unserem Ausgangspunkt zurück.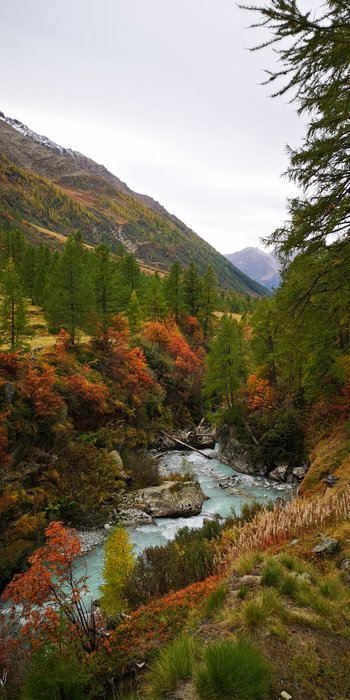 Glücklich und müde mussten wir noch 2 weitere Stunden nach Hause fahren.
Dieser Kanton Wallis ist einfach unglaublich schön!