Dear Steemians
Our way to Patagonia led us with the Navimag ferry through the Chilean fjords.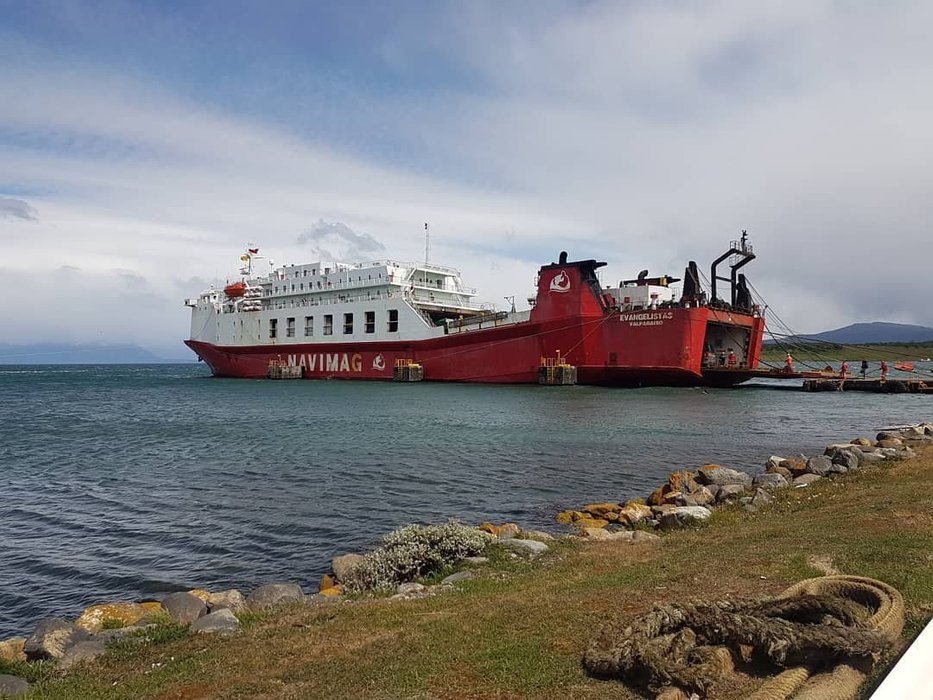 Early friday morning I drove from Chiloé to Puerto Montt, from where the ferry left. Christina from Germany was there and in front of the Holiday Inn we met Bettina who I had already met in Pucon. After checking in and handing in the luggage we had to bridge some time and so we had a delicious hot chocolate and after a little snack shopping a pizza. At 13.45 we were picked up by our shuttle and drove to the harbour. I had booked a bed in a 22-bed cabin.
But the bed is still divided into 4 bed corners, so I expected much worse. We even had a window.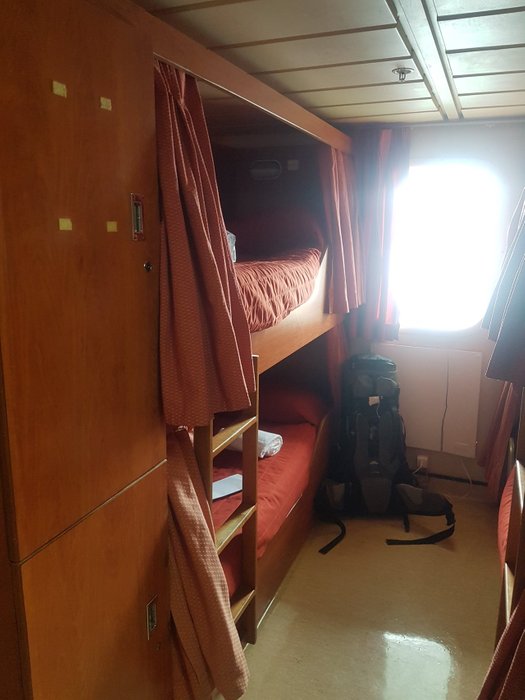 A little late at 5 p.m. we finally drove off. After a safety introduction and general information we had dinner at 19.30 o'clock. The food was very tasty every time.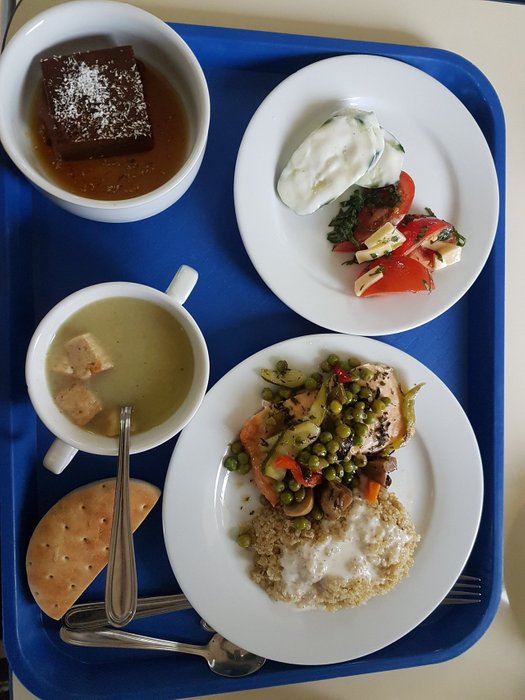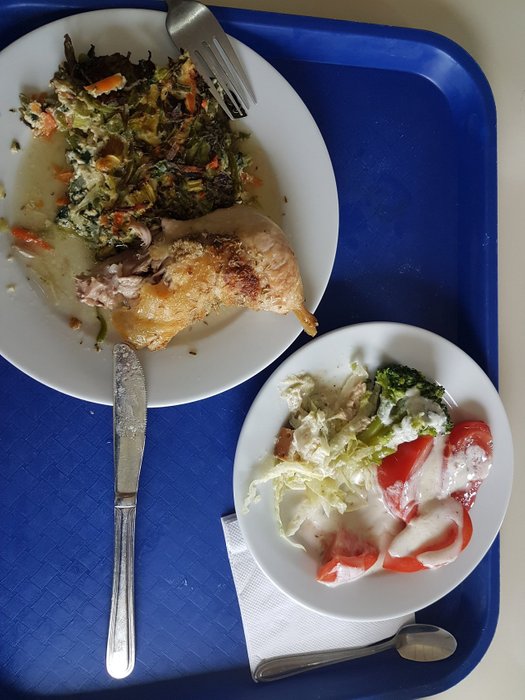 Somehow everybody was very tired after the day and so we slept already at 10 o'clock.
Breakfast was served from 8 a.m. to 9 a.m., but before that we still had to take a little walk on the deck and see what the landscapes look like today. On the second day we were not so lucky with the weather, again and again it rained in between.
Each morning we had a free yoga lesson. At least I took part once. The rest of the day we spent mainly marveling at the landscape or reading, but reading was a bit too short because the 3rd day was dreamlike beautiful and we sat on deck almost the whole day and there was always something great to see left and right.
In the afternoon on the 2nd day nausea pills were distributed, because we went on open sea and it could become a little uncomfortable there. Definitely I was glad that I had taken one, because the ship has already swayed quite a bit. Especially the dinner with queuing at the buffet turned out to be a bit difficult and didn't get me very well either. So I was happy, like most of the others, to go to bed soon after dinner, but I thought it shook even worse down in the ship.
On those days we were going through narrow places in the fjords again and again and the white mountains came closer and closer, one noticed that we were going to the south.
I took so many photos because it was so beautiful and I couldn't get enough.
On the 4th day we should reach Puerto Natales. Almost a bit sad we were that it was already over.
At the end we were given an incredibly great rainbow, which we surely saw for half an hour.
Here a few impressions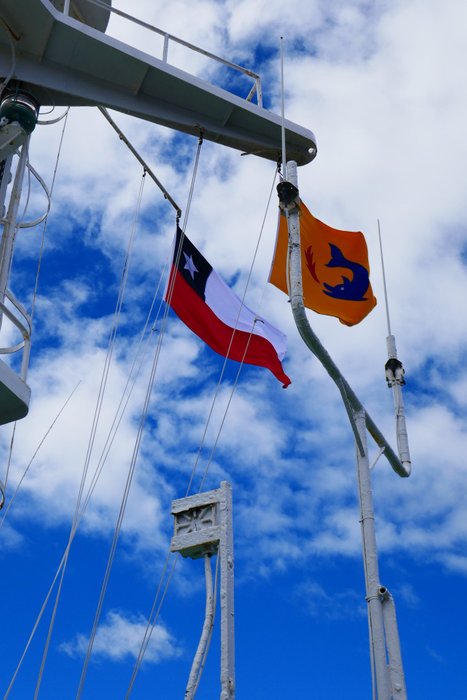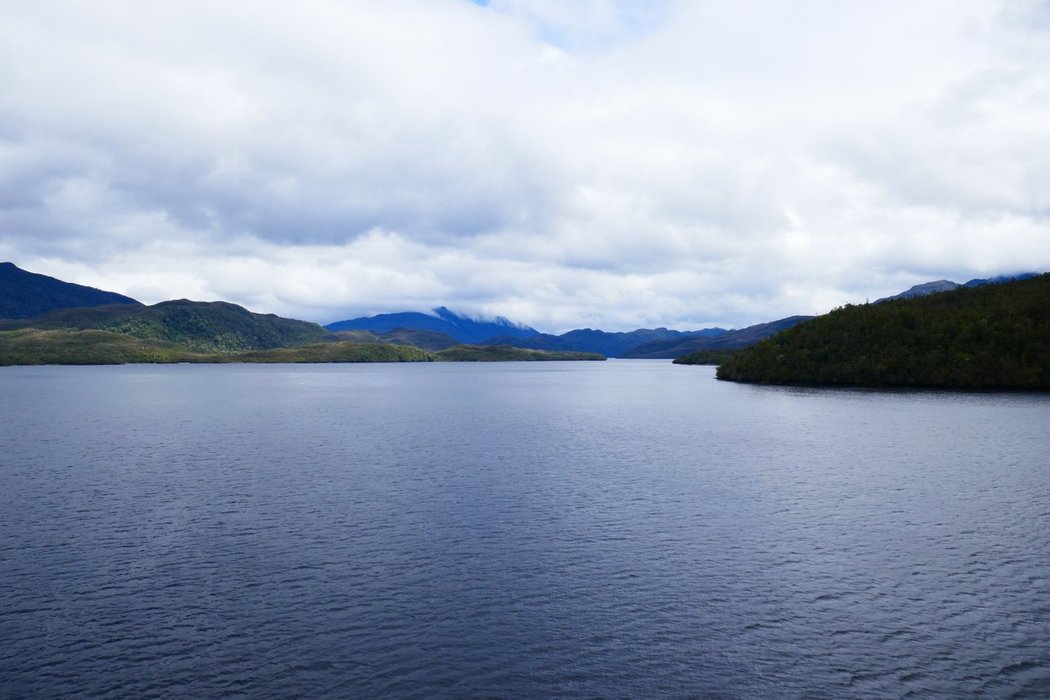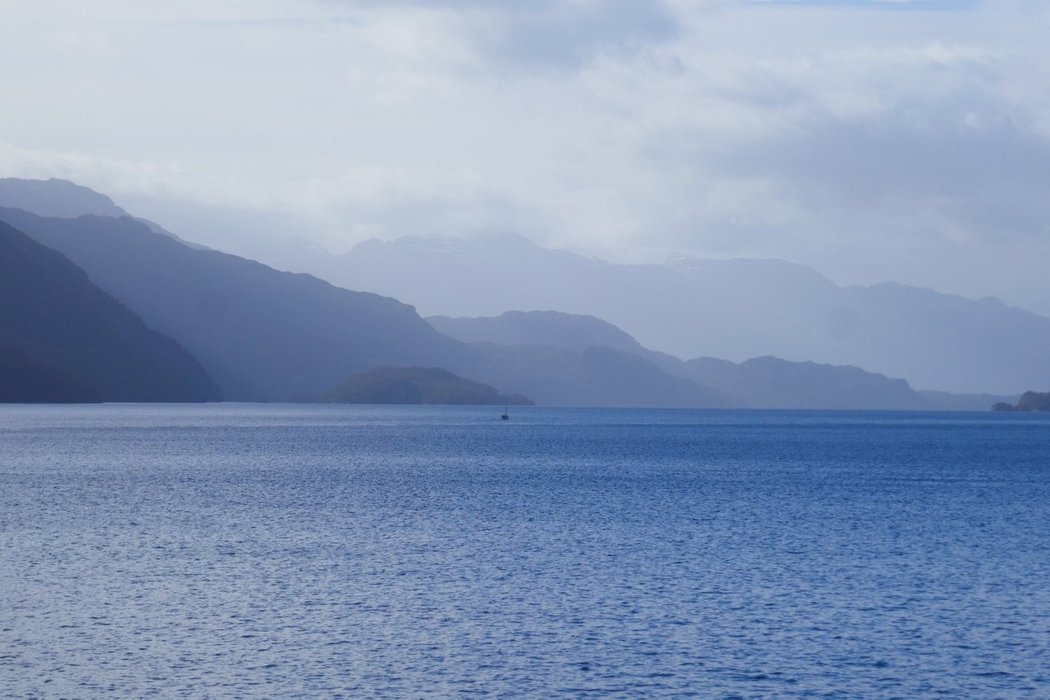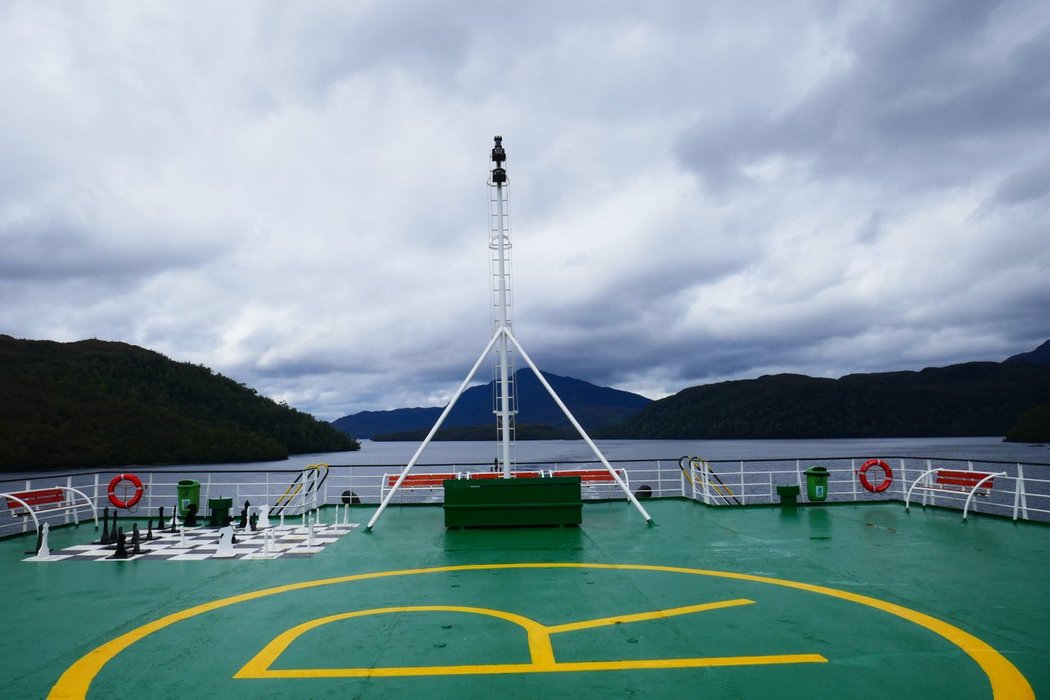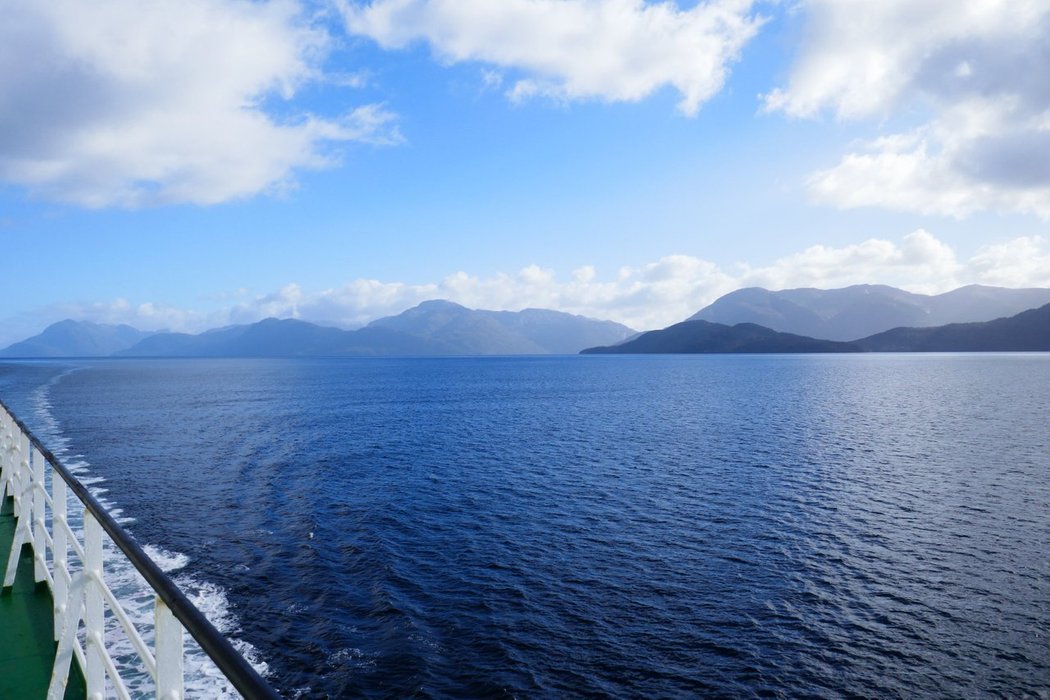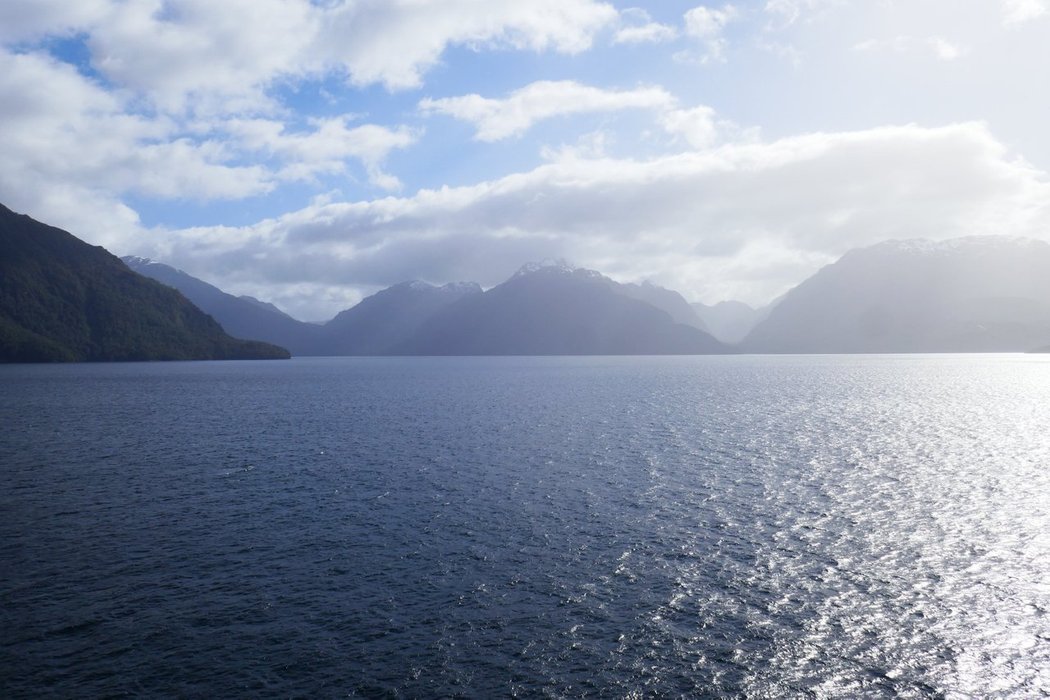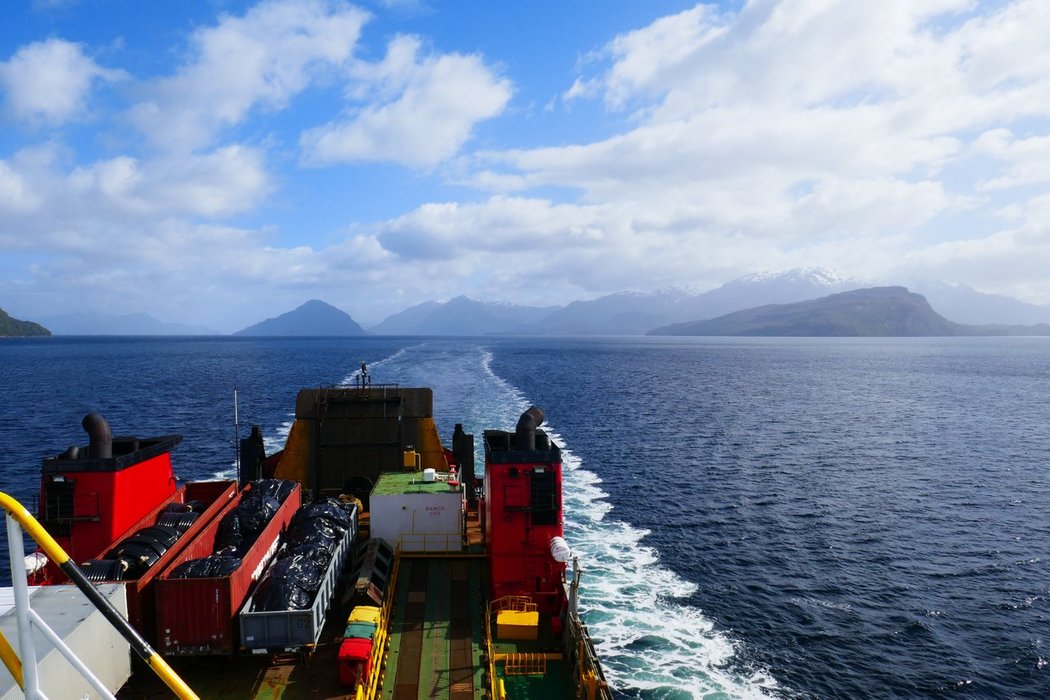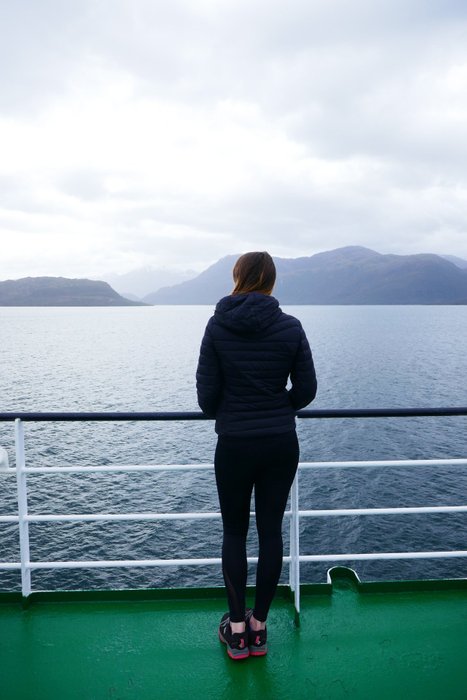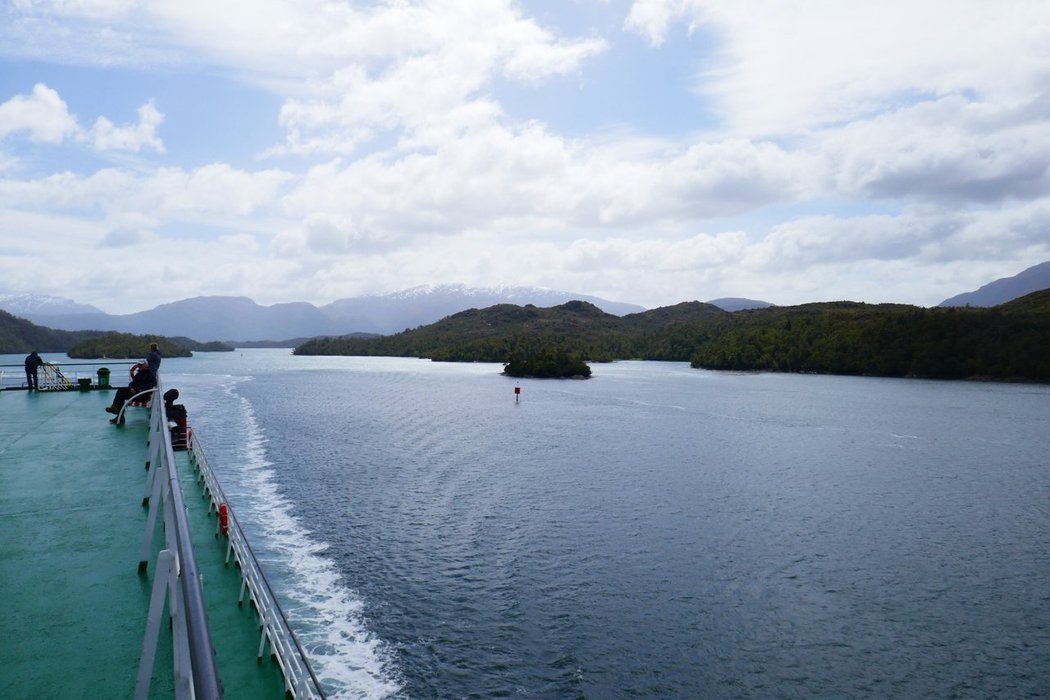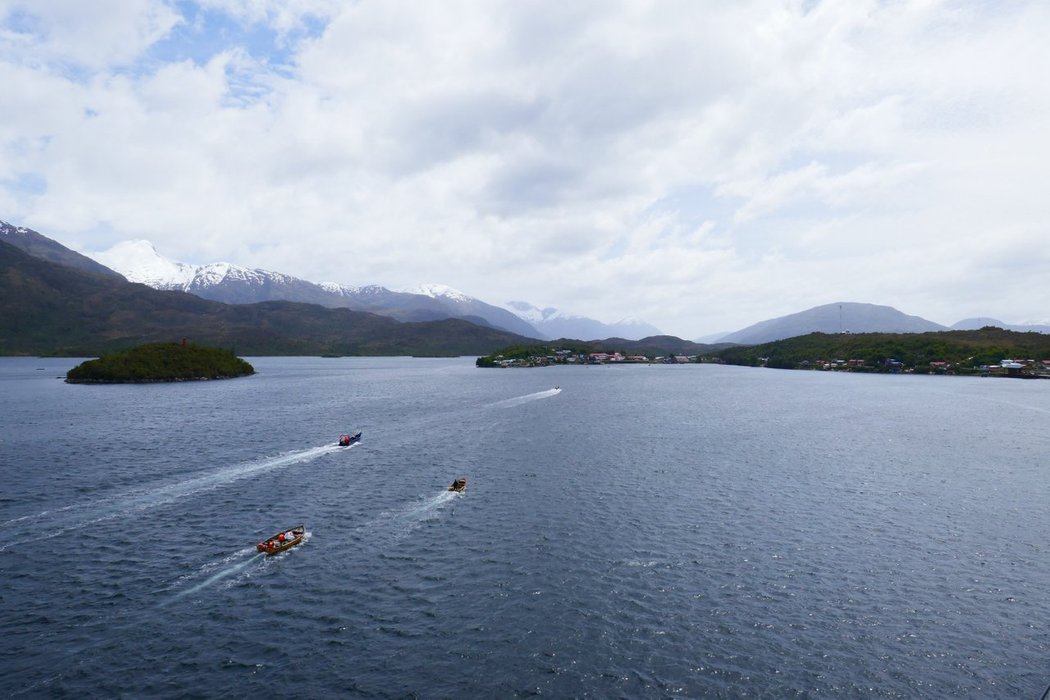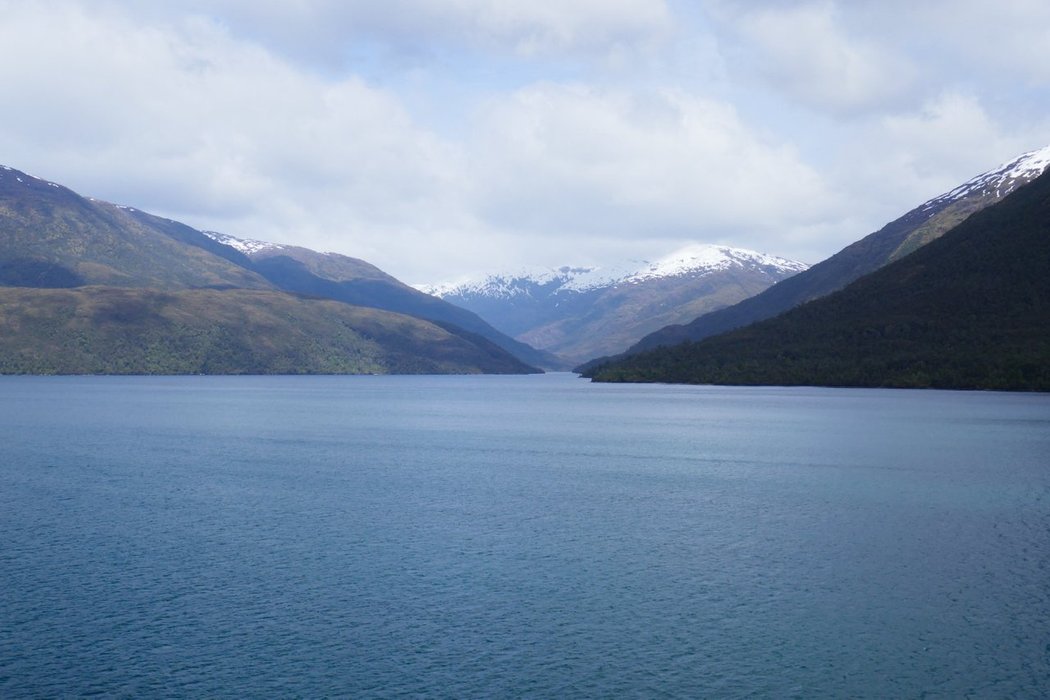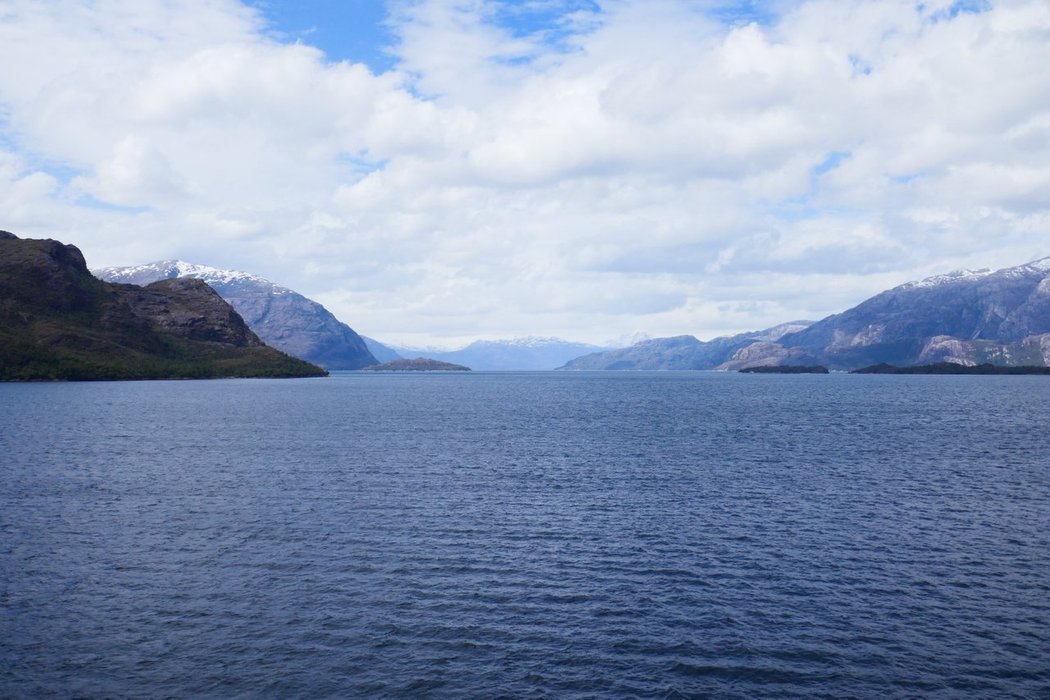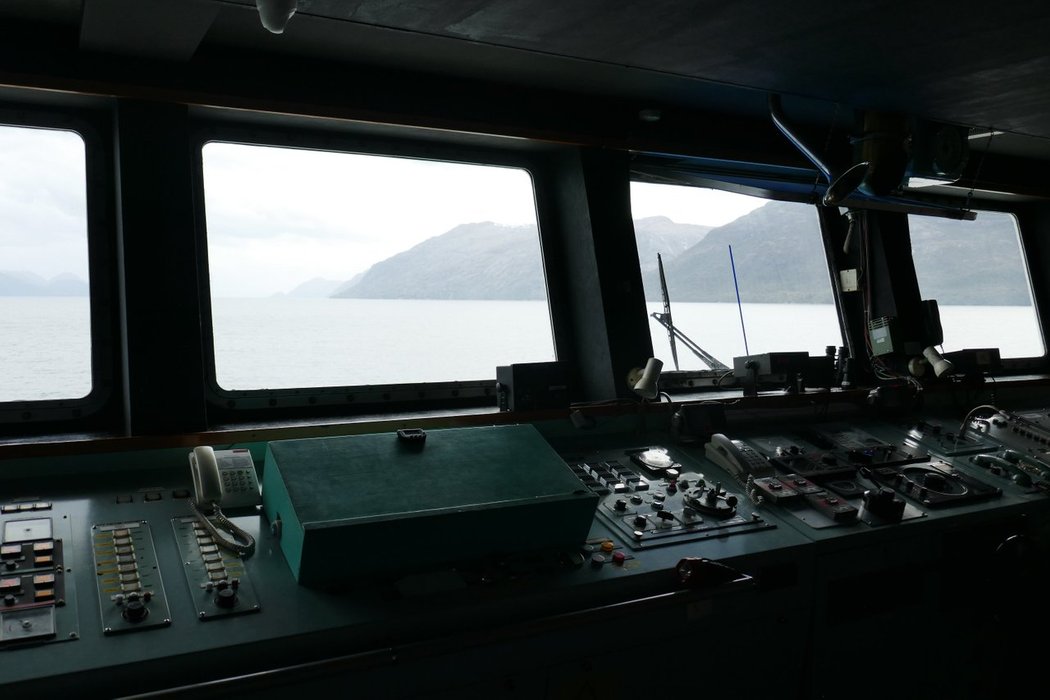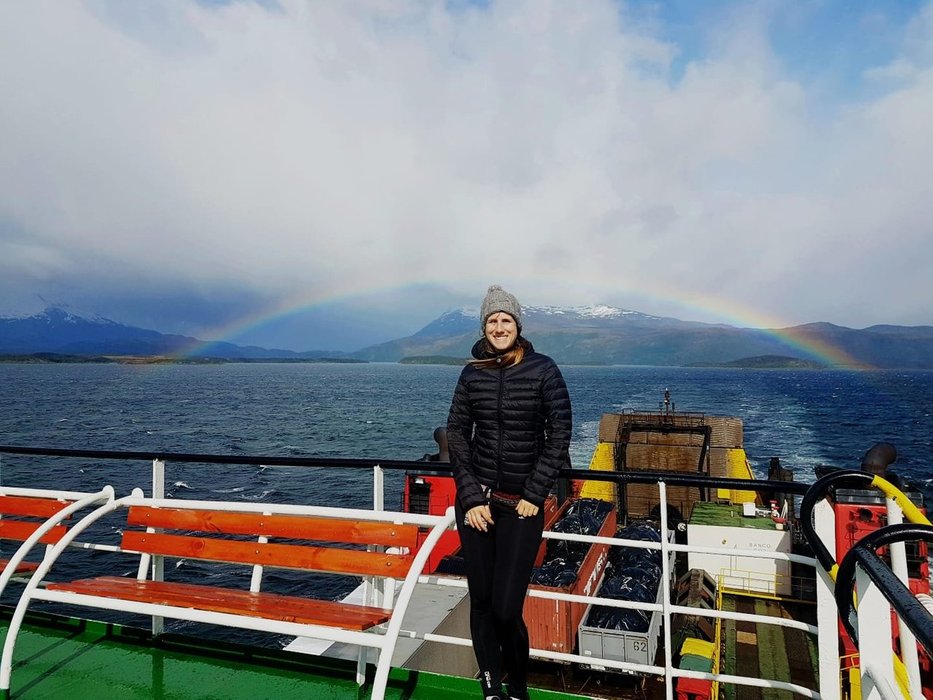 Thanks for these beautiful days
---
Liebe Steemians
Unser Weg nach Patagonien führte uns mit der Navimag Fähre durch die chilenischen Fjorde.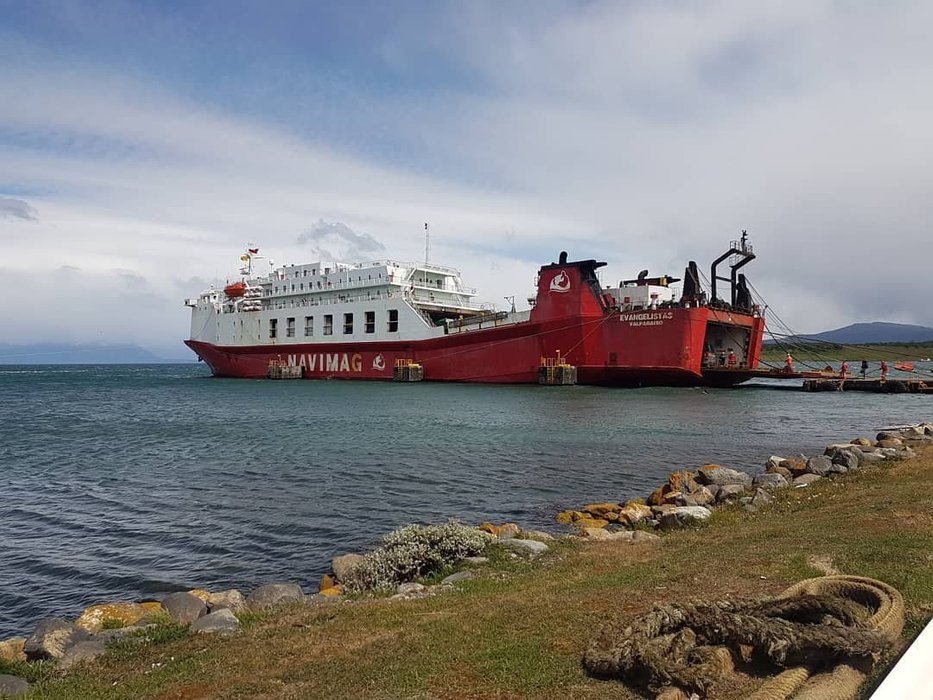 Am frühen Freitag morgen fuhr ich von Chiloé nach Puerto Montt, von wo aus die Fähre ablegte. Mit dabei war Christina aus Deutschland und vor dem Holiday Inn trafen wir Bettina, welche ich bereits in Pucon kennengelernt hatte. Nach dem Check-Inn und Abgabe des Gepäcks mussten wir noch einige Zeit überbrücken und so gab es noch eine leckere heisse Schockolade und nach einem kleinen Snack-Einkauf noch ne Pizza. Um 13.45 Uhr wurden wir dann von unserem Shuttle abgeholt und zum Hafen gefahren. Ich hatte ein Bett in einer 22-Bett-Kabine gebucht.
Das Bett ist aber trotzdem in so 4 Bett Ecken aufgeteilt, ich hatte also weit schlimmeres erwartet. Sogar ein Fenster hatten wir.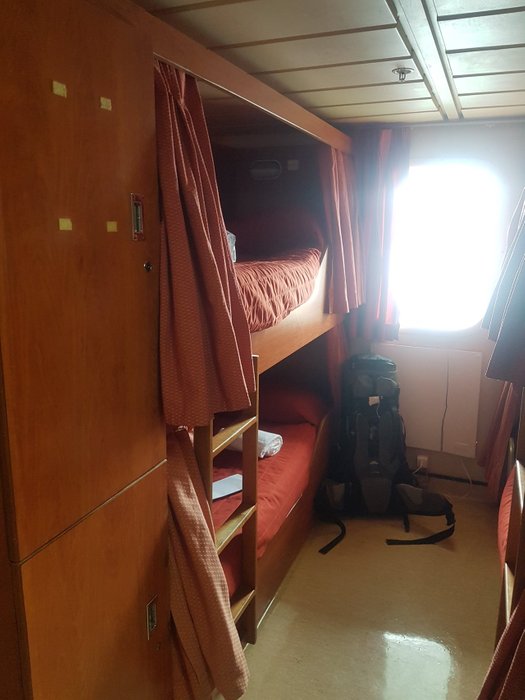 Etwas verspätet um 17 Uhr fuhren wir dann endlich los. Nach einer Sicherheitseinführung und allgemeinen Infos gab es dann um 19.30 Uhr Abendessen. Das Essen war jedesmal sehr sehr lecker.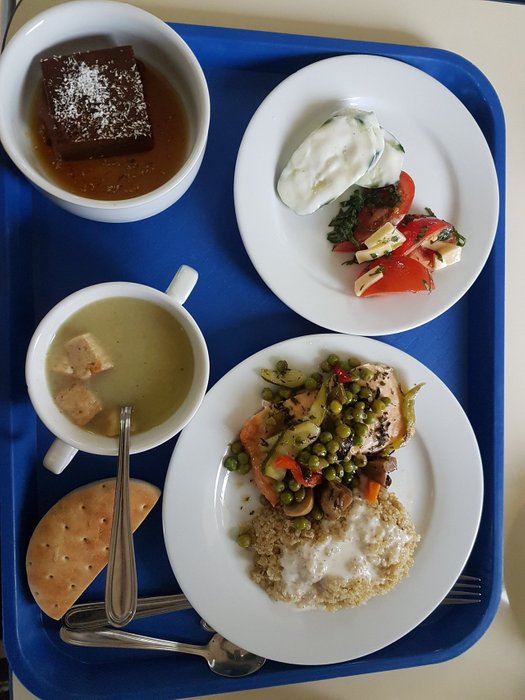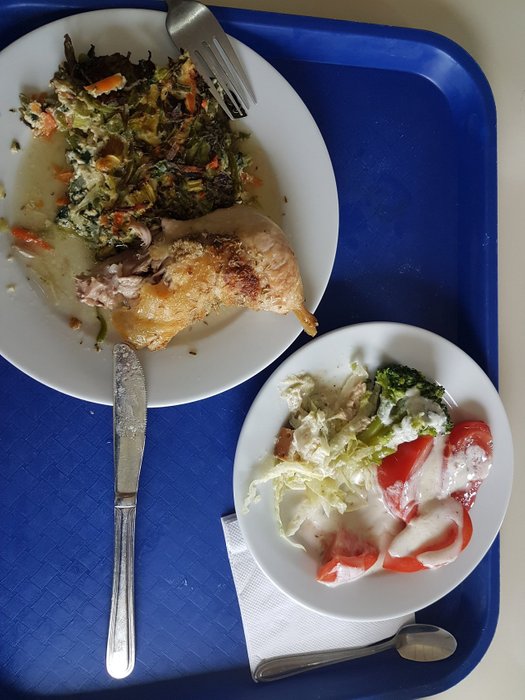 Irgendwie waren nach dem Tag alle sehr müde und so schliefen wir bereits um 10 Uhr.
Das Frühstück gab es jeweils von 8 bis 9 Uhr, vorher musste man jedoch immer noch einen kleinen Spaziergang auf dem Deck machen und schauen wie die Landschaften heute aussehen. Am zweiten Tag hatten wir mit dem Wetter nicht ganz so glück, immer wieder regnete es zwischendurch.
Jeweils morgens gab es eine gratis Lektion Yoga. Ich hab immerhin einmal mitgemacht. Der Rest des tages verbrachten wir hauptsächlich mit Landschaft Bestaunen oder Lesen, wobei das Lesen etwas zu kurz kam da der 3. Tag traumhaft schön war und wir fast den ganzen Tag an Deck gesessen sind und rechts und links gab es immer wieder etwas tolles zu sehen.
Nachmittags am 2. Tag wurden Übelkeitstabletten verteilt, da wir auf offene See fuhren und es da etwas ungemütlich werden könnte. Definitiv war ich froh, dass ich eine genommen hatte, denn das Schiff hat schon ganz schön geschwank. Vor Allem das Abendessen mit Anstehen am Buffet gestaltete sich etwas schwierig und bekam mir auch nicht sehr gut. Ich war also froh, wie die meisten Anderen, nach dem Essen schon Bald ins Bett zu gehen, wobei ich fand, es schüttelte noch viel schlimmer unten im Schiff.
An den Tagen fuhren wir immer wieder durch Engstellen in den Fjords und die weissen Berge kamen näher und näher, man merkte, dass wir in den Süden fuhren.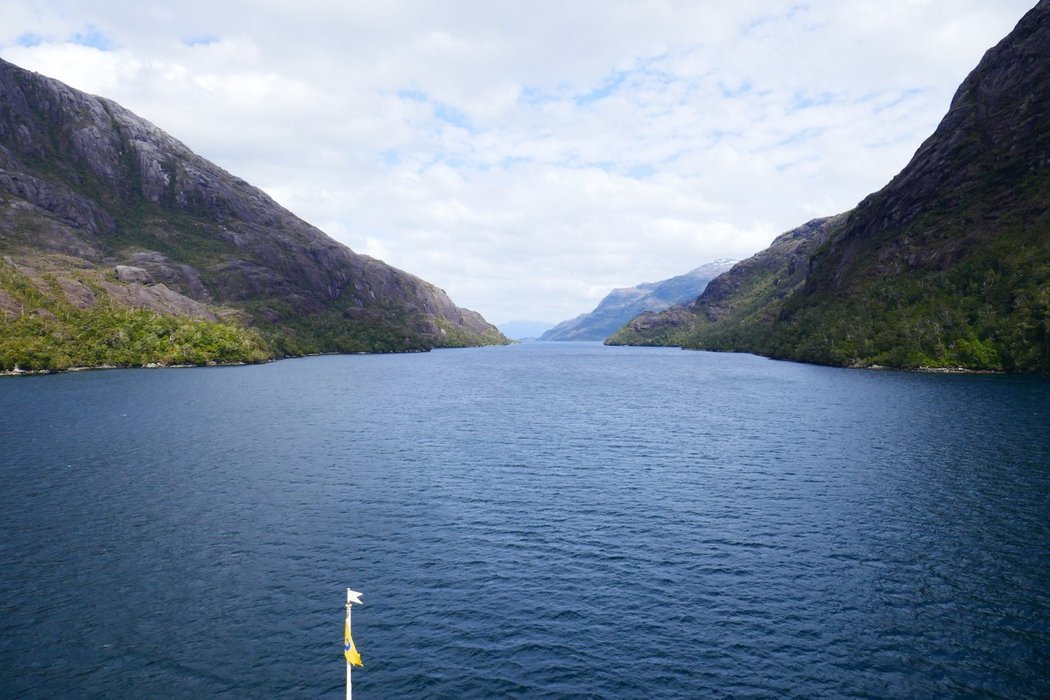 Ich habe so unendlich viele Fotos gemacht weil es so wunderschön war und man sich nicht sattsehen konnte.
Am 4. Tag sollten wir dann Puerto Natales erreichen. Fast schon etwas traurig waren wir, dass es schon vorbei war.
Zum Abschluss wurde uns noch ein unglaublich toller Regenbogen beschert, welcher wir bestimmt eine halbe Stunde gesehen haben.
Hier ein paar Eindrücke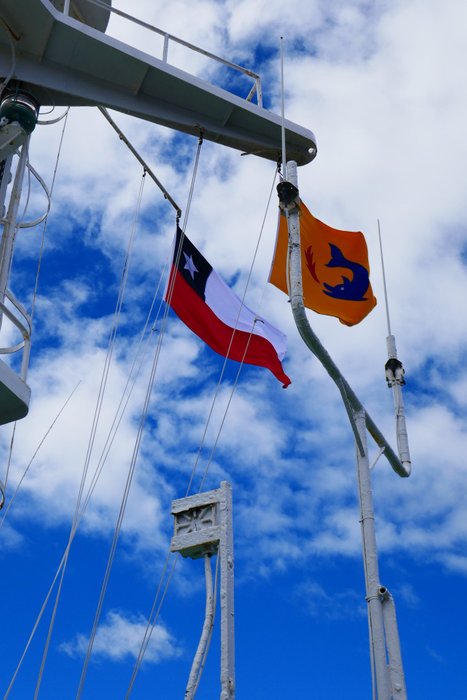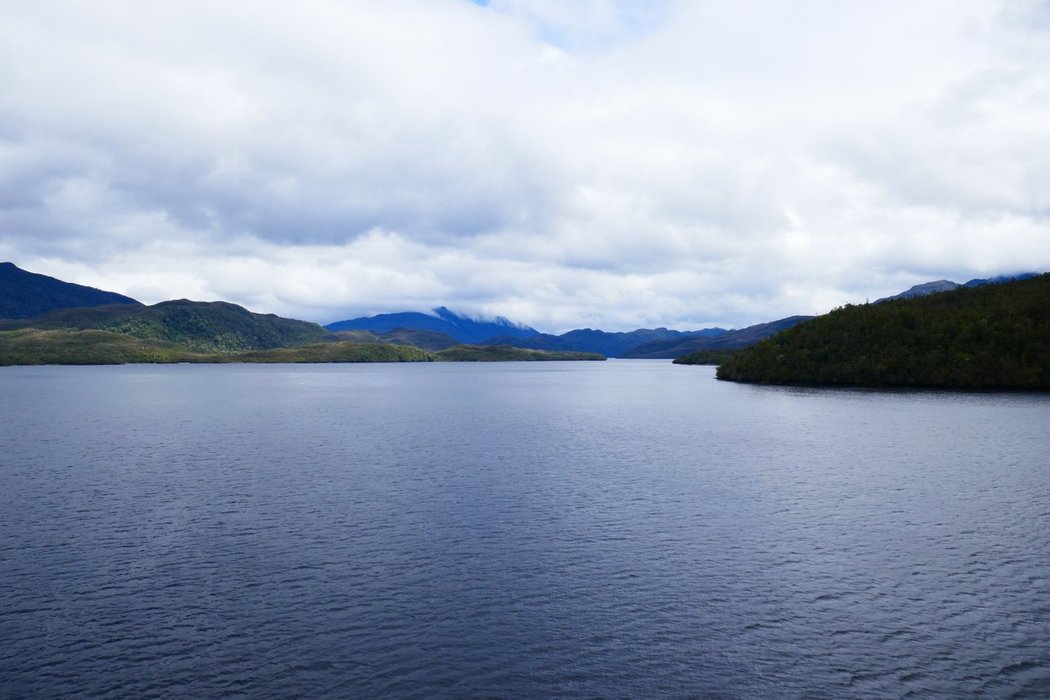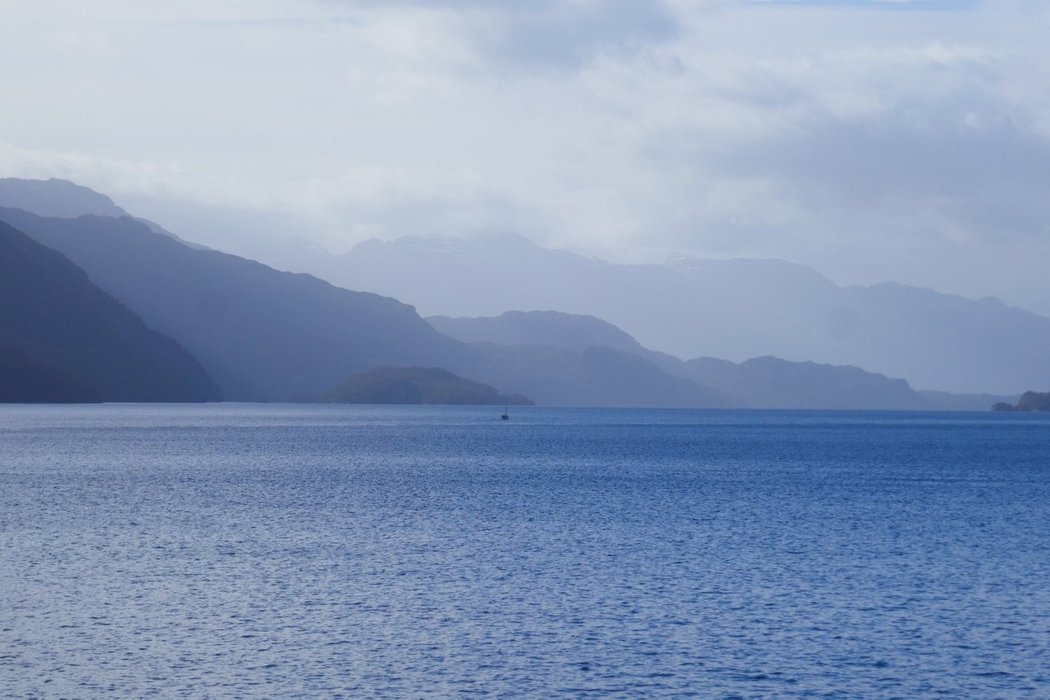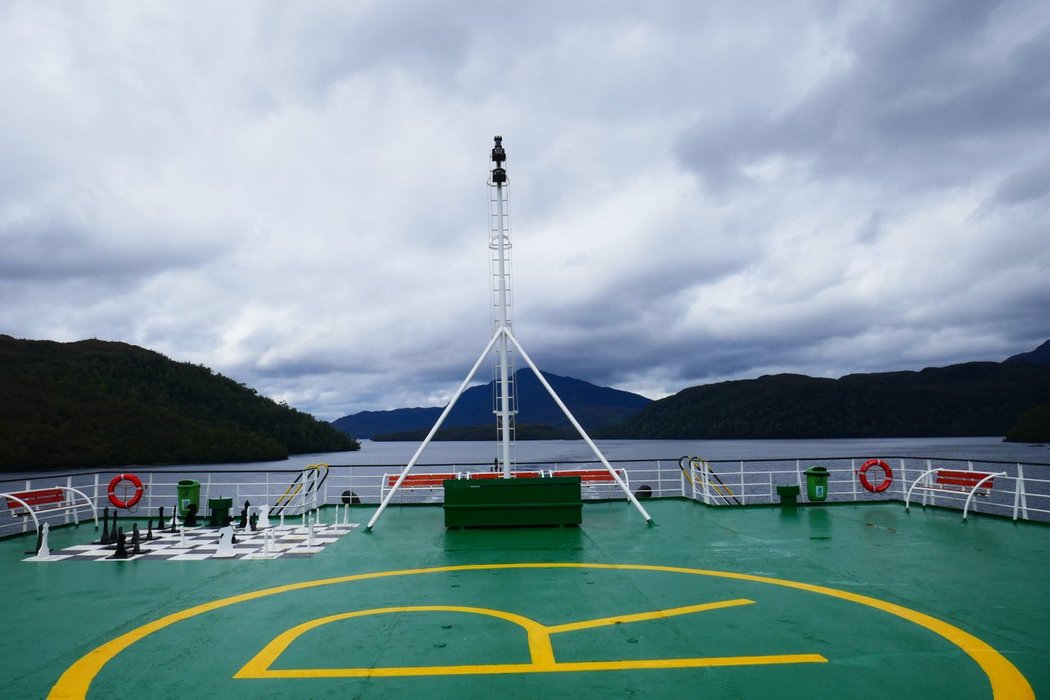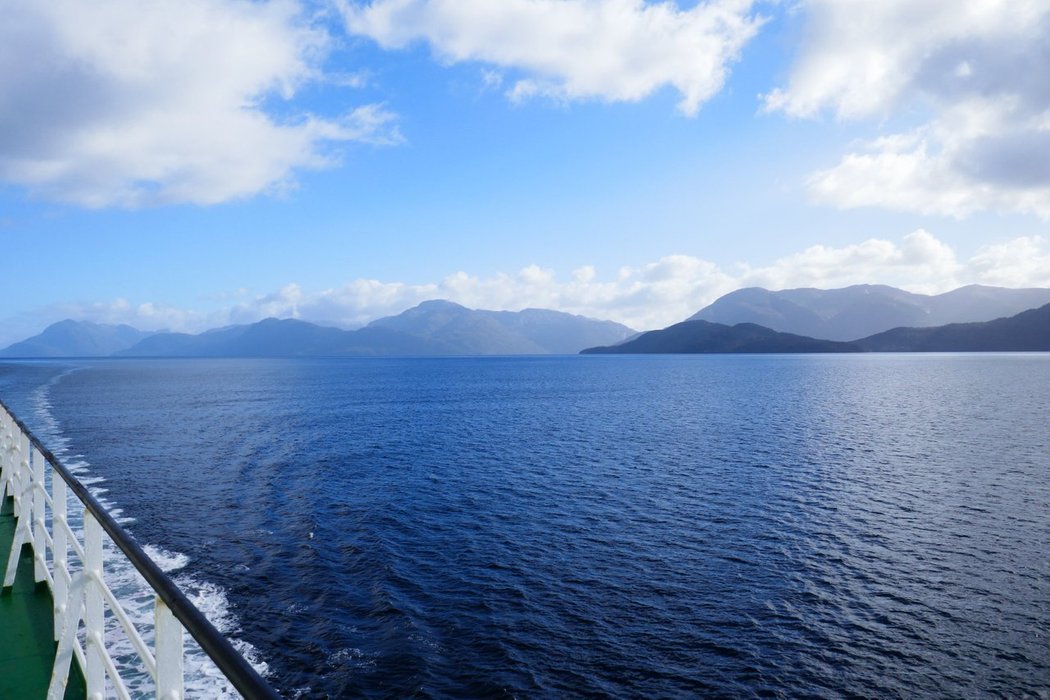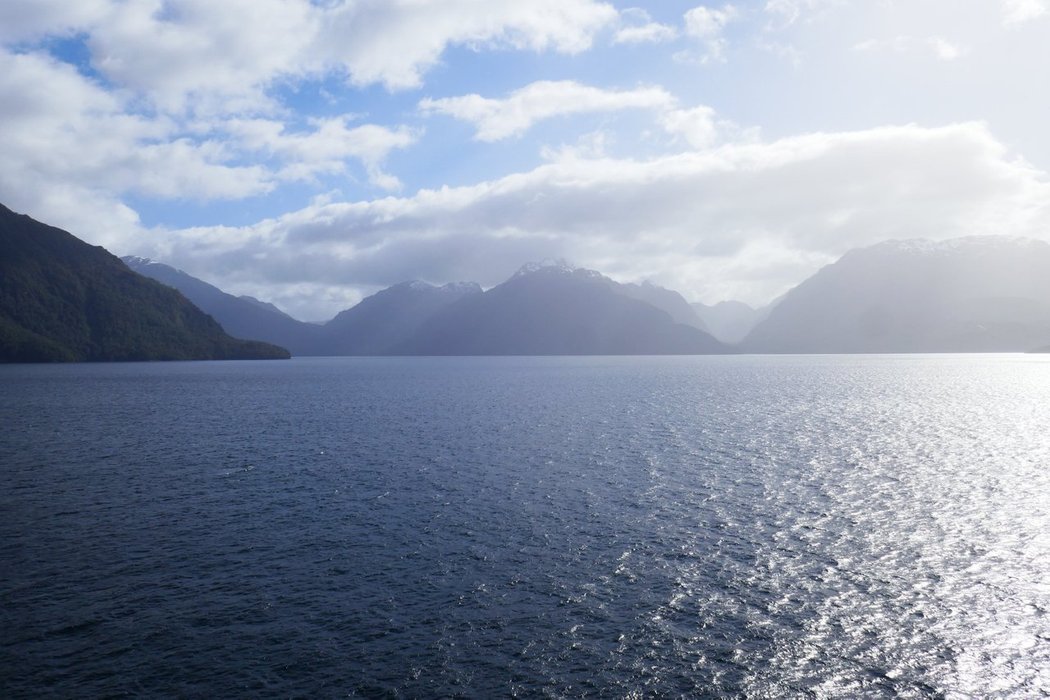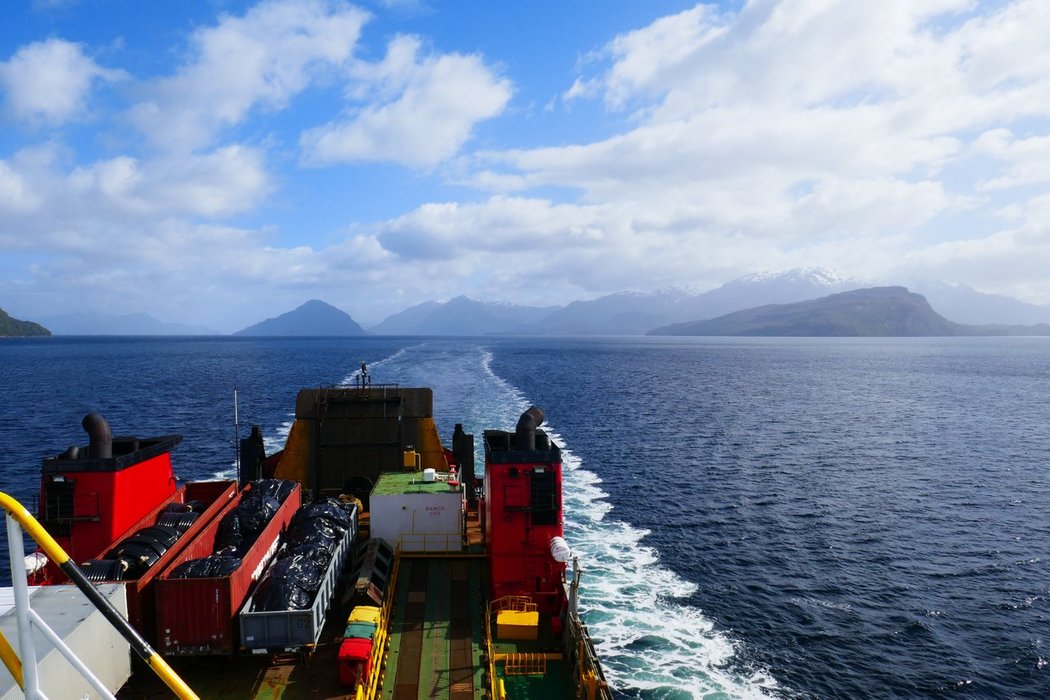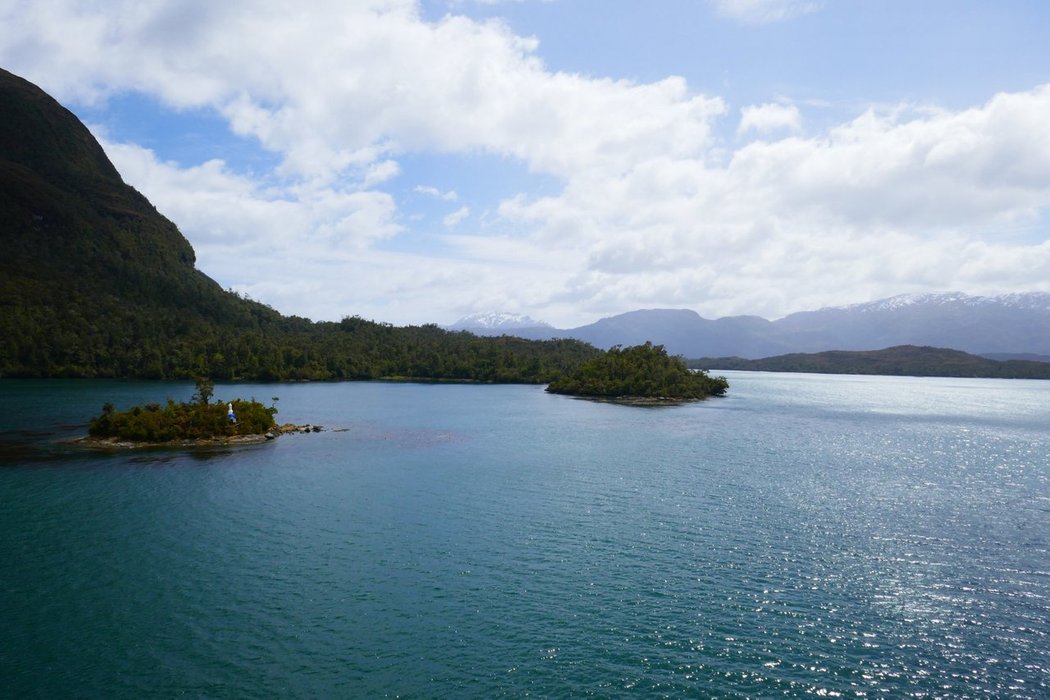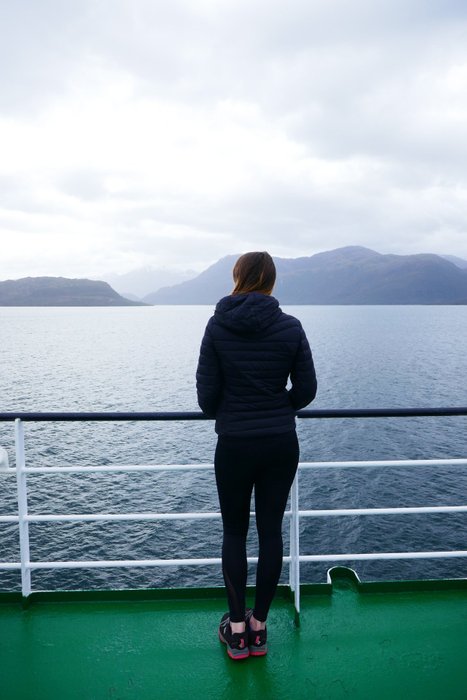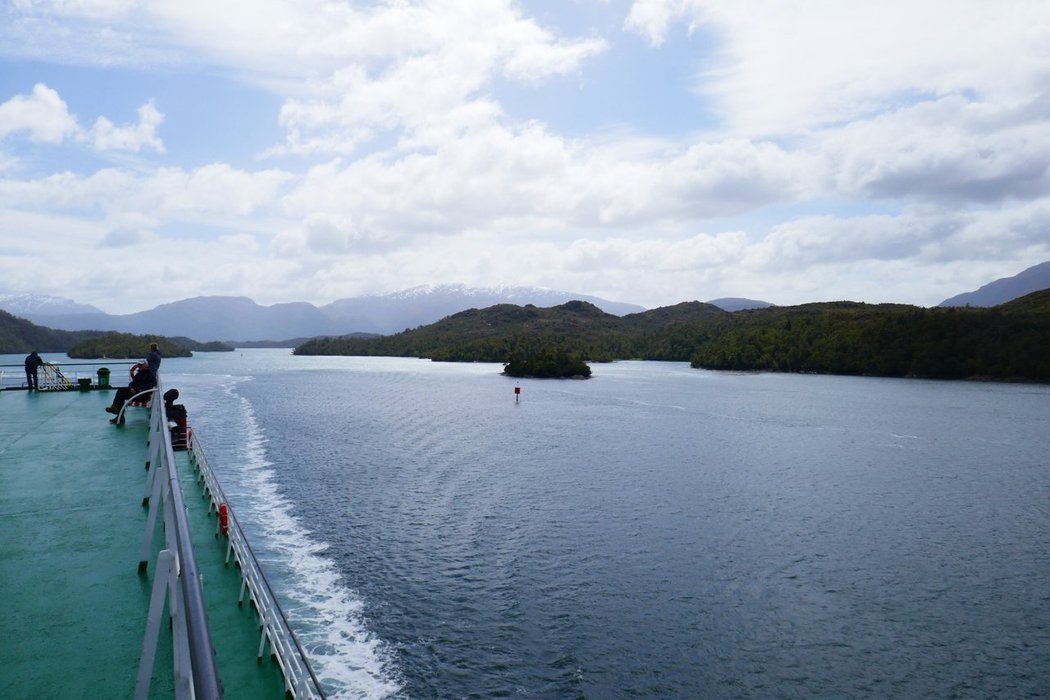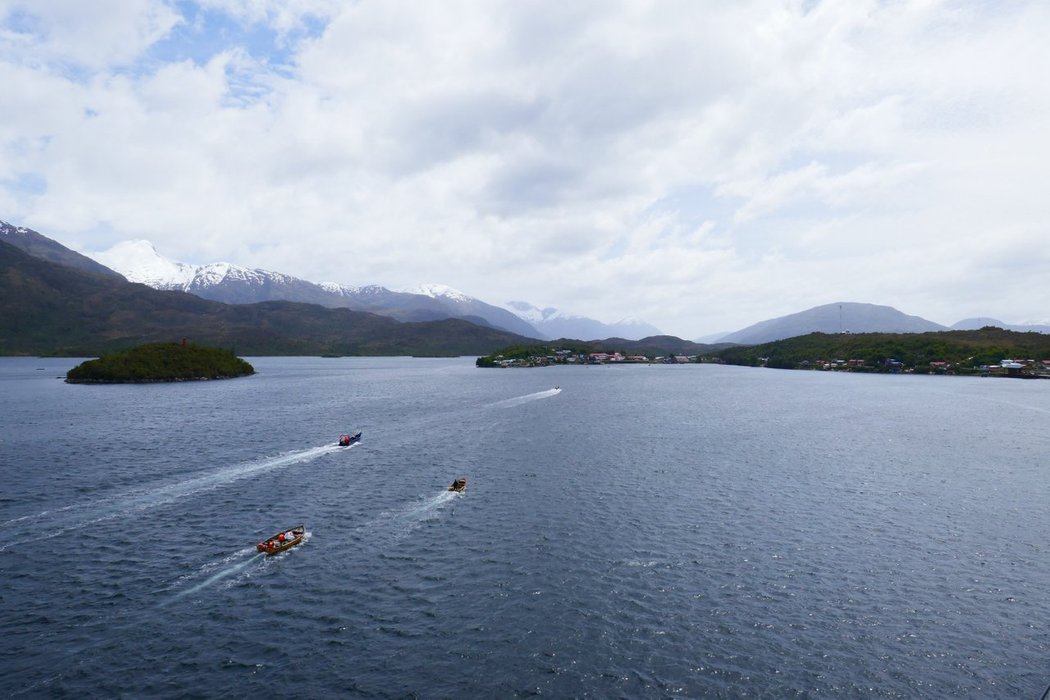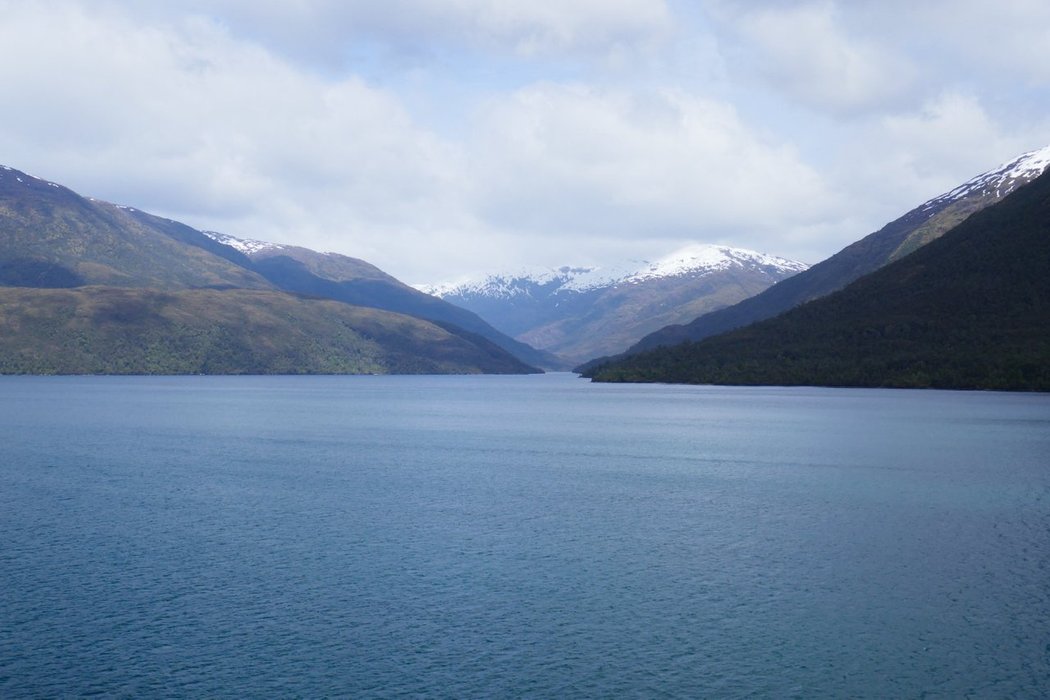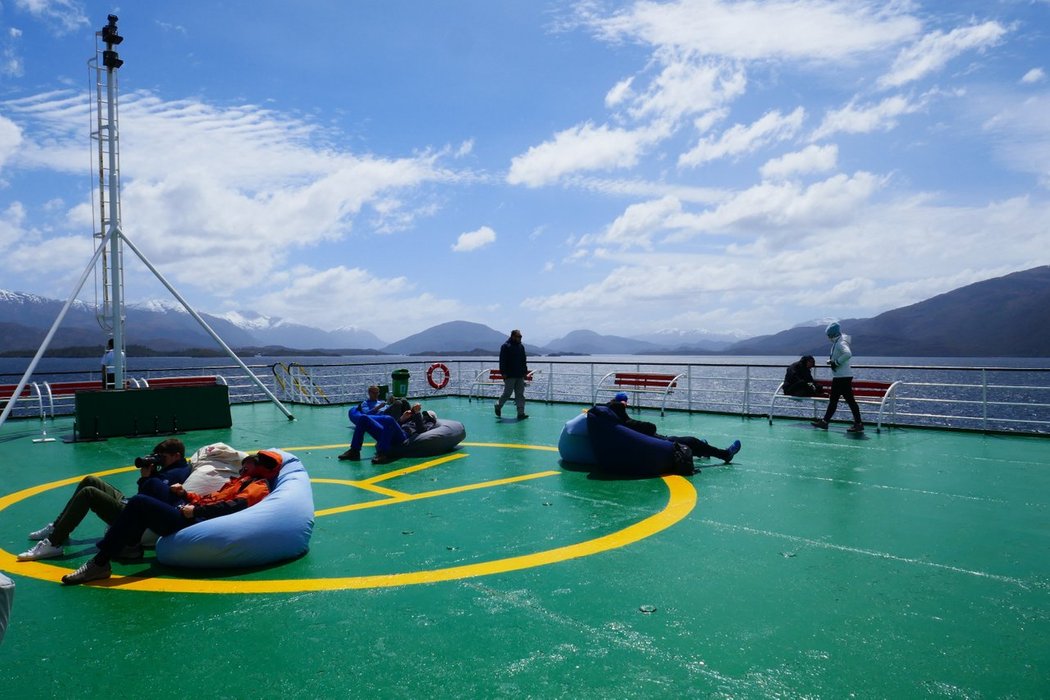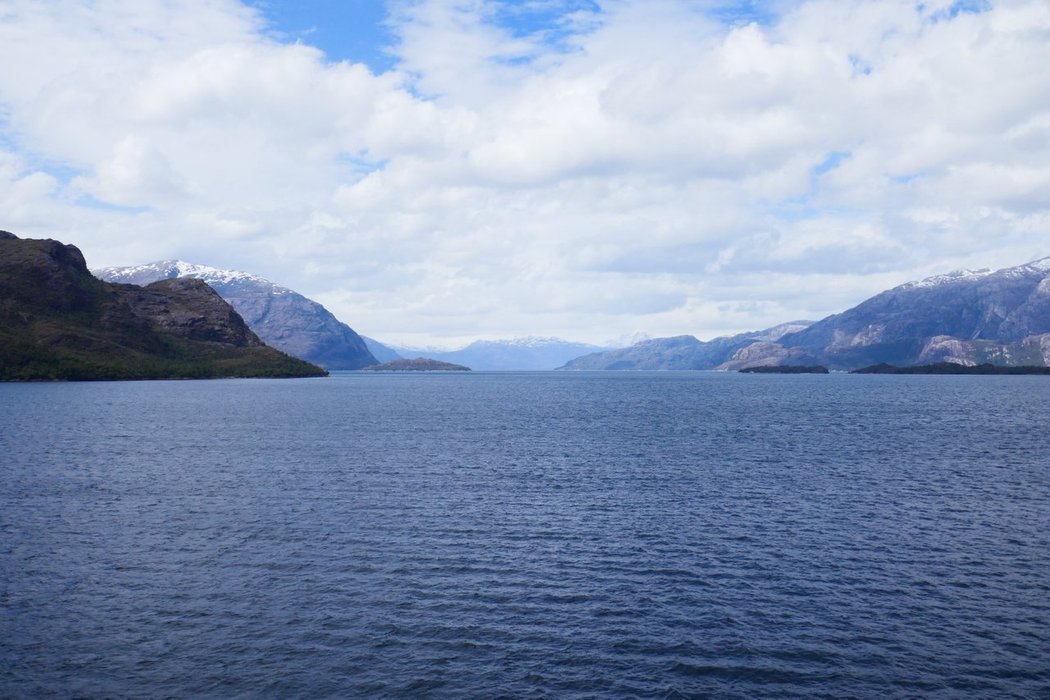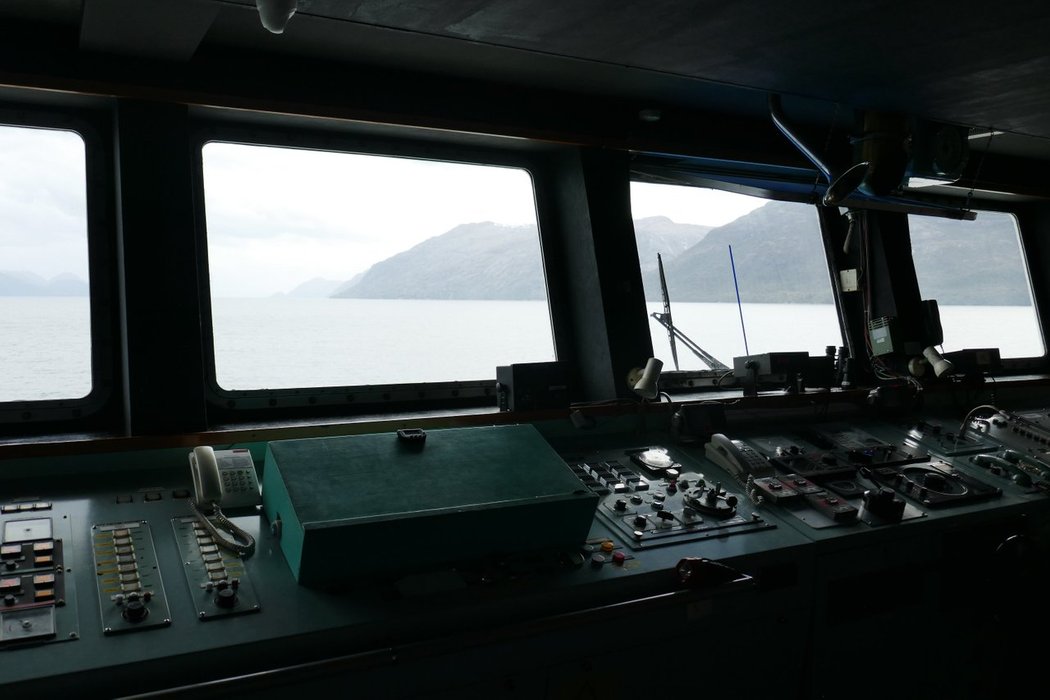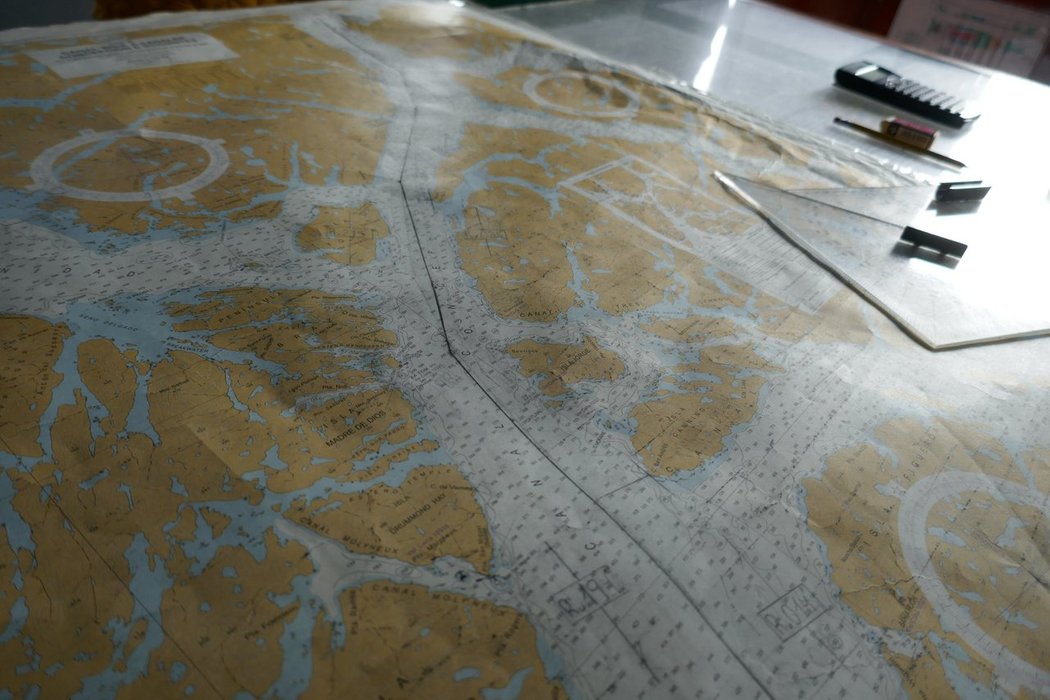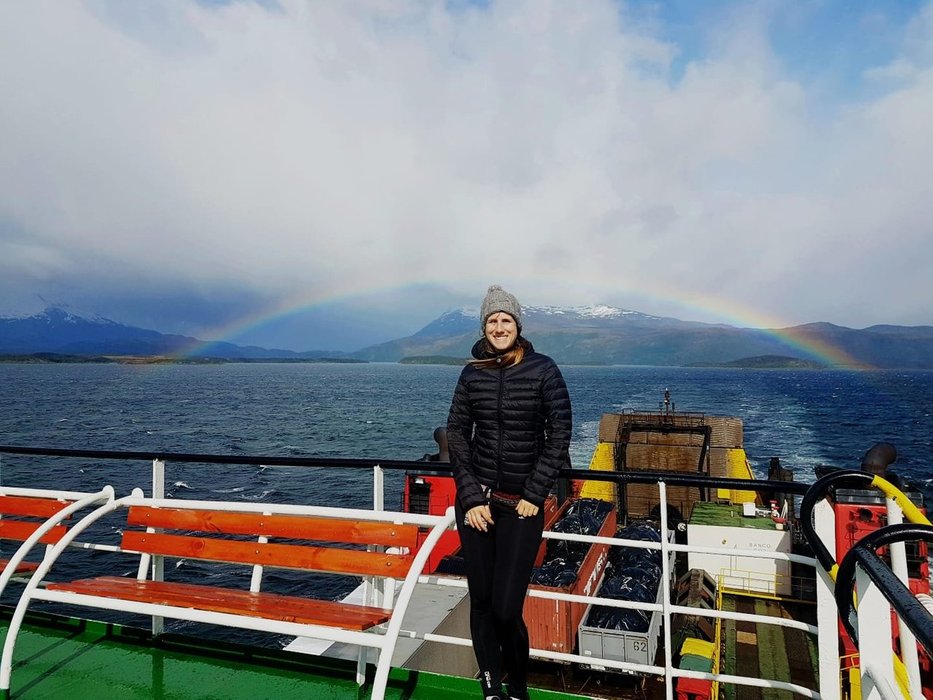 Danke für diese tollen Tage